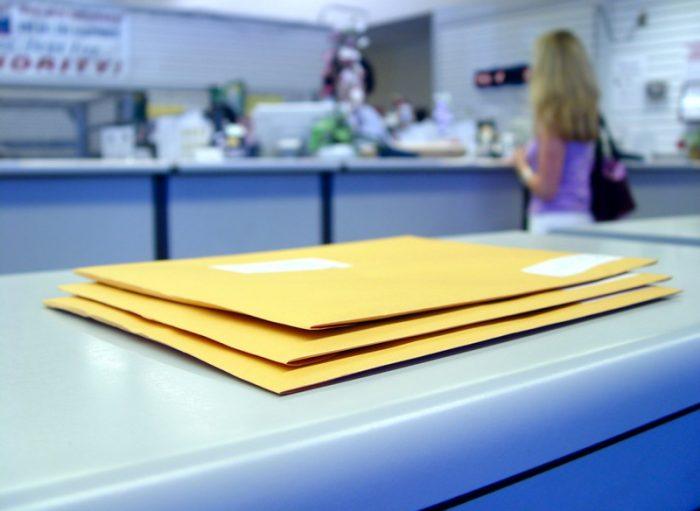 If you're looking to work in an institution known the world over in either an administration or delivery capacity, then perhaps a career working as a postal service worker is for you. It's a role that is broad ranging in its responsibilities – you could be working as a clerk in a post office or out on the road delivering for example – and it offers a fine salary. It's also a role that does not require a college degree.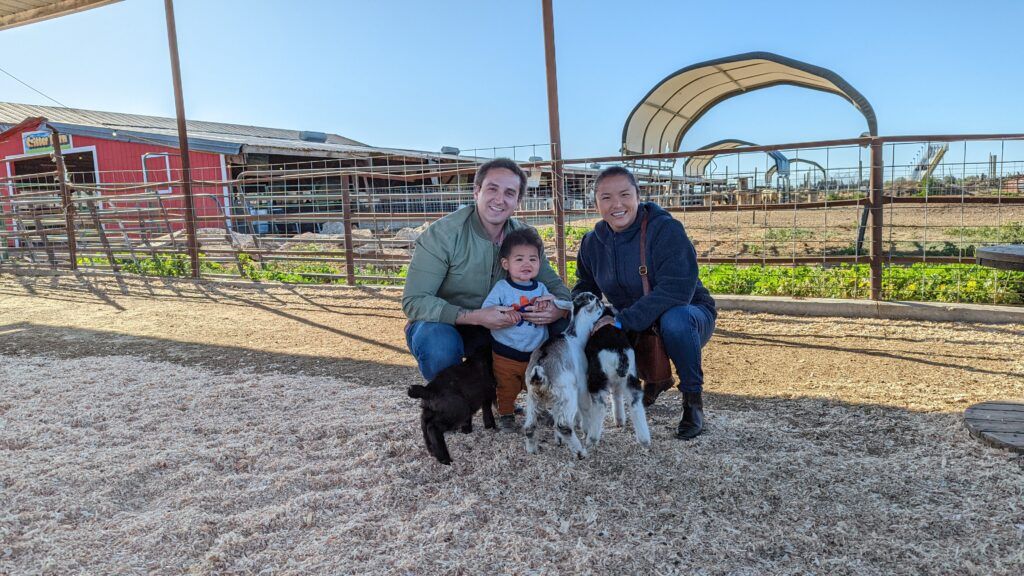 Are You Ready To Work Your Ass Off to Earn Your Lifestyle?
Are you tired of the daily grind? With a laptop and an internet connection I built a small website to generate income, and my life completely changed. Let me show you exactly how I've been doing it for more than 13 years.
Going to college and getting a degree takes a great deal of time, commitment and finances – things that may make it either an unappealing prospect or one that is unavailable to many people. This doesn't mean you can't have a fantastic career though – there are plenty of high paying careers that do not require a college degree, including that of a postal service worker.
Postal service worker is an umbrella term for all jobs relating to the postal service – from the people who work in your local post office, to the people who sort the mail, to the people who deliver it.
Over the course of the following article we are going to take a more in-depth look at what the role entails and answer some questions you may have such as what the salary of a postal service worker is. We will also look at the kind of skills that would see somebody excel in the role; how one would go about getting onto the career path; and some similar occupations that utilize skills that share common ground with the profession.
What Do Postal Service Workers Do?
What one postal service worker does during their work day may drastically differ to one of their colleagues as there are several different elements to the job. To break it down to three areas, there are clerks, carriers and processors.
Clerks are the people within the post office. They are the people that deal with the public and any queries they may have when it comes to the postal service. This extends to the selling of stamps, envelopes and more. Clerks must also register and certify mail, advise patrons when it comes to postage and offer advice where necessary in relation to postal matters.
Carriers are the people who deliver the mail. They are out and about – in this regard, even though they are both postal service workers, there role is wildly different to that of a clerk. Generally, carriers will cover a specific (and established) route. They will cover this path using a vehicle, on foot, or potentially a bit of both – it depends on what the size of the area they cover is. Carriers need to be knowledgeable about the postal service and its regulations, as they must be able to field and answer questions about the service when required.
Processors are the people who sort the mail. They act as a go-between of the previously mentioned elements of the postal service. They are the people who sort and prepare incoming and outgoing mail for distribution. They need to organize mail after unloading it and then reload it to where it needs to go. It is a role that requires the use of plenty of specialized equipment to aid with processing.
For the postal service to work as well as it does, all components of it must work together. This means there needs to be open and smooth communication between all channels so that queries and problems can be resolved.
What Skills Do You Need To Be A Postal Service Worker?
There are plenty of skills that will not only help you become a postal service worker, but also see you excel at the role. Some of these skills are outlined below:
Administration Ability/Meticulous
In all areas of working as a postal service worker, administration is important. Perhaps most so as a clerk or a processor, but carriers also have to do a lot of admin. This requires the person to be meticulous in their approach and not take shortcuts.
Customer Service Skills
The postal service can be confusing for many people, so as a worker, it is your responsibility to be as helpful as you can be to patrons. This means interacting with them and advising with them with any queries they may have, which requires you to have good customer service skills.
Communication Skills
Outside of helping customers, you will also need clear communication skills to work with your colleagues. The postal service requires all components to be running efficiently to operate smoothly, meaning there must be interactivity between departments.
Physical Strength/Stamina
This skill applies particularly to carriers and processors, who may have to deal with heavy objects in the post. This could be large quantities of mail or larger deliveries. It is important that you are able to carry these items if required, and also that you have good stamina as it is a role that requires you to be on your feet a lot.
Technical Aptitude
All components of working as a postal service worker require you to have some semblance of technical aptitude to operate the specialized equipment involved in the postal industry.
How Do You Become A Postal Service Worker?
You do not need any specific qualifications to become a postal service worker, but there are some things that will be necessary for you to gain access to a role within the industry. Firstly, you will need to be over the age of 18 years old and will likely need a high school diploma. Secondly, you will need to be a resident of the United States or have permanent residency in the country. Thirdly, you will need good English skills – both written and verbally – as these are such key areas of the role.
Once you fulfill these criteria, you can go about attempting to acquire a job. To gain access to the industry you must first pass an entrance exam. This exam covers four subject areas: address cross comparison; forms completion; memory and coding; and personal characteristics and experience.
In order to figure out how to go about taking these examinations, those seeking a job should contact the post office directly to be advised where, when and how to go about taking these tests.
If you successfully pass the test, applicants must have a criminal background check. You may also need to pass a physical exam to ensure that you're able for the job. If the role requires you to drive, you should a full, clean driving license.
Once you do get hired by the postal service, it's not long before you'll working in full flow. most new employees have to undergo on-the-job training, which generally lasts less than a month, and if you have a route to follow, you may need to shadow a more experienced worker for a similar amount of time to get the ropes.
Salary and Additional Benefits
Being a postal service worker can be a lucrative career. According to the Bureau of Labor Statistics, the average median salary of a postal service worker was $56,790 (the median salary is a figure that is determined by finding the salary at which fifty percent of workers earn more than and fifty percent earn less than, meaning it gives a good indication of the average annual income). This salary works out at approximately $27.30 per year.
To give a better idea of the salary range, the same source lists the lowest 10 percent of workers as earning less than $33,410 and the highest 10 percent of workers earning more than $59,680.
There are a number of factors that will be taken into account when determining what your salary in the role would be – where you are working (what region), how much experience you have in the role and what role you are working in within the industry (clerk, processor, delivery, etc.)
In terms of additional benefits that come with working in the postal industry, they are plentiful.
The US Postal Service offers a bumper benefit package which includes: Compensation, health insurance, dental and vision insurance, flexible spending accounts, retirement, thrift savings plan, commuter program, leave/holidays and career development & training and more.
It's also a career that could see you move internally within your job – if you are working in one area of the postal service and feel you may be better suited to working in another area, it may be possible to transition.
Similar Occupations
There may be many elements of a career as a postal service worker that interest you, but you may still be interested in hearing about more, similar jobs. Luckily, there are some out there that also don't require a degree such as that of a delivery truck driver and a secretary.
Delivery Truck Drivers are the people who get your packages and shipments to you. Their job includes the picking up, transporting and dropping off of these packages. It's a job that could see you travel within a regional area or far larger distances. It is a role that shares a lot in common with that of a postal carrier.
Secretaries are an important cog in the running of most businesses. They handle the clerical tasks and organisation that is required – making them vital in terms of scheduling and documentation. It compares to the work of a postal service worker in the meticulous approach.
Conclusion
Working as a postal service worker provides you with a good, high-paying and varied career. It is a career with room for growth, and one that is accessible without getting a traditional college degree.
College is a very important part of society, but it is not an option that is open to everybody. Extortionate student fees, long-lasting student debts and several more years in the education system are just some road-blocks to getting a degree, so it's worth remembering that there are good careers out there – like that of a postal service worker – that do not require you to go to college.
I never went to college, and it ended up being the best decision I ever made. Almost a decade ago I learned how to create my first online business, and now I work full time from home. The best part is that I set my own salary, and set my own schedule. If I want to make more money, I work harder. If I want to work less, I just take the day off!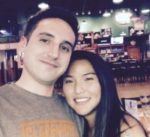 Nathaniell
What's up ladies and dudes! Great to finally meet you, and I hope you enjoyed this post. My name is Nathaniell and I'm the owner of One More Cup of Coffee. I started my first online business in 2010 promoting computer software and now I help newbies start their own businesses. Sign up for my #1 recommended training course and learn how to start your business for FREE!