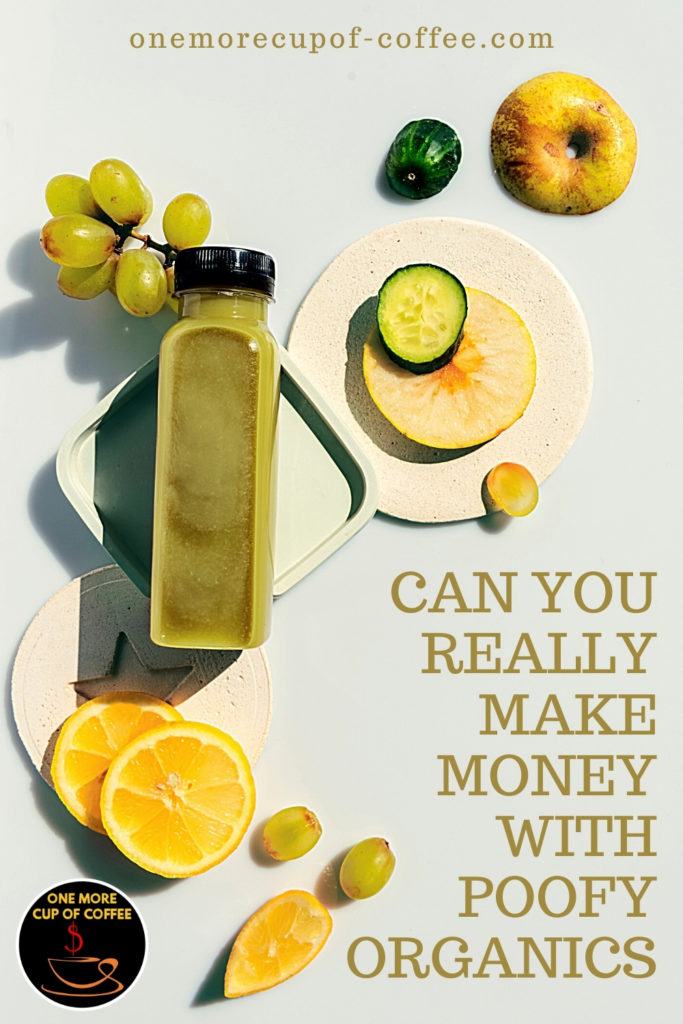 As a health and wellness company, Poofy Organics may not seem that exciting. However, the company is also an organic network marketing company, which changes things somewhat. Organic products are relatively uncommon in the network marketing field. The popularity of organic products should also provide a powerful sales angle.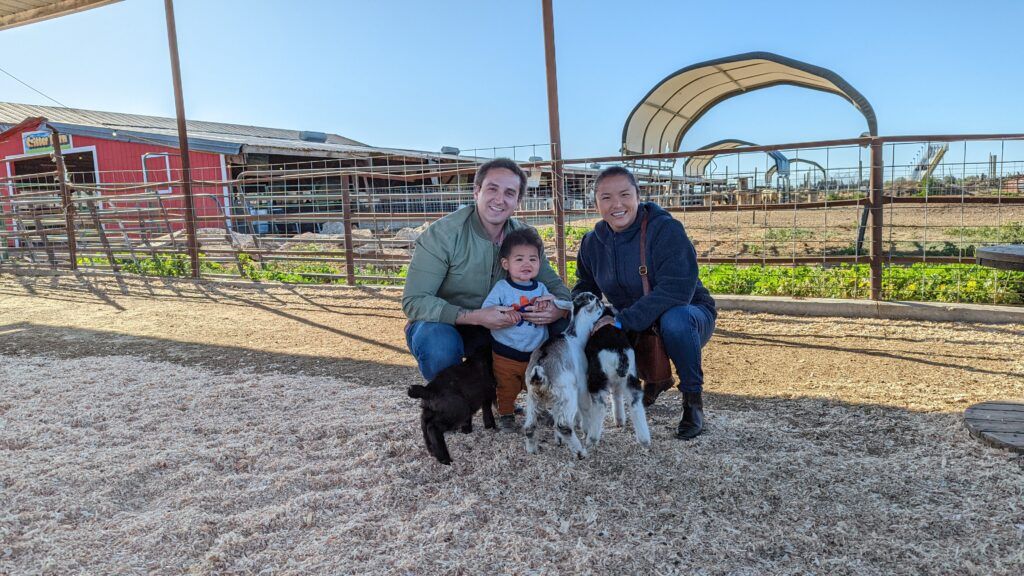 Are You Ready To Work Your Ass Off to Earn Your Lifestyle?
Are you tired of the daily grind? With a laptop and an internet connection I built a small website to generate income, and my life completely changed. Let me show you exactly how I've been doing it for more than 13 years.
Green living is a booming industry and organic products are a key part of this. So, the income potential does exist. You may already be passionate about green products yourself or know friends or family members that are.
In many ways, the industry is amazing and is likely to get more popular as time goes on. Some of the popularity comes from the way that people are concerned about the environmental impacts that humans have. Many also want to avoid any concerning chemicals in their food and body products.
There is more risk when promoting organic products. Companies in this field rely on their reputation. If any products are found to go against the company's ethos, the reputational damage can be severe.
Poofy Organics is an interesting entry in the field. The company is much smaller than most, which shows up in the quality of their marketing and product labels. The small size gives Poofy Organics a better chance to control the ingredients in their products, as they can avoid outsourcing. This also provides a useful angle when promoting the products.
Even so, some aspects of Poofy Organics just aren't as impressive as the company's larger and slicker competitors. This area could be a serious problem, especially in a field as competitive as health and wellness.
This balance of positives and negatives makes Poofy Organics an interesting company to consider.
Two Ways To Make Money With Poofy Organics
While Poofy Organics is a small company, it follows the typical network marketing principles. This means that you still have the option of just selling the products or of working to develop a team as well.
This post takes a look at both of those areas and then considers your chances of making long-term income through Poofy Organics.
Make Money From Product Sales
What Products Does Poofy Organics Sell?
Poofy Organics is a small family-owned company that focuses on a range of (mostly) USDA organic certified products. These include multiple different ranges, such as cosmetics, facial care, body products, essential oils, and items for around the home.

The product selection varies, with some of the categories offering more individual items than others. On the plus side, the number of products seems to be increasing with time. The overall product size is decent too, despite the odd small category. This is a clear advantage.
When you're promoting a broad selection like this, there is a greater chance that your audience will be interested in some of the items. After all, some people may want to buy cosmetics and facial care items, while others might focus on essential oils instead.
The prices vary across the products, but many of them are on par with the industry. For example, you're looking at $18 for shaving gel and $26 for mascara. Some of the items are cheaper still, while others are more expensive.

On average, the prices are higher than regular products. But, they're still lower than what many other organic brands offer. This could make sales easier. It's also normal for organic products to be more expensive than regular ones. Most customers will already expect that pattern.
What about the products themselves? Well, they do rely on natural ingredients, which what you would hope for. For example, the mascara includes ingredients like organic rosemary extract and organic beeswax.
Poofy Organics also avoids hype. This is a nice touch, but it does mean that it's sometimes not clear why the products from Poofy Organics are meant to be better than their competitors.
While the products look decent enough on the site, the real question is what customers actually think of them. There isn't a large number of reviews online and the ones that I did find were mixed. Most of the reviews were fairly old too. The product quality could have easily changed between when those reviews were written and now.
Some people do absolutely love the products and find that they work well.


However, others complain about regular price increases as well as significant shipping fees. Some people didn't get the item they ordered or found that it did not survive shipping well.


The balance of reviews suggests that the products themselves tend to be good but the prices can be on the high side. This is a problem for sales. After all, there are countless organic brands currently on the market and you're competing against all of them.
I only found one negative review of the products themselves. Honestly, though, there just isn't enough information to be certain. Personal experiences and expectations vary too much.
Many of the reviews that do exist were from people who purchased products in-store or had items shipped out to them. This isn't quite the same situation as buying through a distributor.
The Organic Label
Despite the name and concept, not all of the products are USDA certified. As the company explains, this is partly because of the certification rules and is a common issue for products like makeup.
Even so, the decision is frustrating and could make people trust the company less. To make matters worse, non-certified products make up a major portion of the range from Poofy Organics. This is large because categories like makeup contain many items and can't be organically certified.
Plus, the company does strongly focus on the term organic in their marketing, which does feel slightly misleading. Whether this is an issue really depends on your priorities and your audience. Regardless, it is something worth considering before you get involved.
Making Sales
Selling items from Poofy Organics is simple enough. You don't need to buy and resell the products, so the risk is lower than with some other companies.
Commissions start off at 25% of the sales price and the percentage can increase to 32% if you make high enough sales each month. Being able to increase your income through sales alone is a nice touch. Many other companies don't let you do this.

Even so, you do need at least $1,000 in commissionable volume in a month to even get that first bonus. This is a high goal – and Poofy Organics doesn't encourage you to sell in retail stores.
A base rate of 25% commission isn't all that bad. This is more than what some other programs offer. If you could make enough sales, then your income could add up.
Make Money Building A Team
The products from Poofy Organics are appealing enough and there is a demand for organic and green products. Still, this is only part of the story. The team aspect is what truly influences your potential to make money.
The idea is to get other people involved in the company and then they do the same. You can earn some income from their success, along with bonuses from the sales of your downline as a whole.
To do this, Poofy Organics offers a rank-based system. As you progress up through the ranks, you get access to various bonuses and extra chances for commissions. The higher ranks also provide additional sales bonuses. These offer between 1% and 6% extra on your sales.
While your income potential increases with rank, the rank requirements also grow.
With each new rank, requirements increase as well. For example, the amount of personal sales (per month!) you need to make is $200 initially. Later ranks have requirements of $300, $500, $600 or $800. The personal sales requirement caps out at $1,000, but other requirements come into play.
Sales requirements for your team increase as well and you need to hit certain goals for your team structure and how many people you have recruited.
This same pattern happens with most MLMs. You can make money from the style but building and managing a team is much more complicated than it sounds. You also need decent sales and recruitment success to hit those high ranks.
I'm quite surprised at just how complex the Poofy Organics compensation is. It has a decent number of ranks and no shortage of requirements for each of these ranks. This seems jarring when the company itself is so small.
Perhaps they're hoping to expand considerably and want a direct marketing sales force to do so. Still, it doesn't seem like the company would have the resources to do so at present.
There also aren't that many bonuses for Poofy Organics and it takes longer to earn from your downline than with other companies. This means that the compensation plan isn't all that powerful. That aspect could limit your long-term income potential.
Other Requirements
To make money with your team, you must stay active. This includes making at least $200 in personal sales and/or personal purchases every month.
Interestingly, you need to hit $200 in volume every four months to stay in the company – regardless of whether you're building a team or not. If you don't hit this target, your account is canceled. You would then lose access to the ability to earn with Poofy Organics and would also lose any downline that you have.
You also need to pay for a replicated website from the company, which costs $9.95 each month.
The ongoing website fee is frustrating. The fee is only around $12.95 so it's not horrible. But, the cost does add up, especially if you're not making that many sales.
This site is just a replicated one. So, you're not getting the benefits that come with building your own website and wouldn't be able to rank it through Google. Instead, you'd need to drive traffic to it through social media, in-person referrals, and/or your own site.
Like many companies, Poofy Organics does have a non-compete policy. Specifically, you cannot sell home care or personal care items through any other company, including other MLMs. This also means you cannot have a website that promotes both Poofy Organics and other brands.
This type of policy isn't unusual or unreasonable. Still, it suggests that you should think seriously about whether Poofy Organics is the right fit or not.
The Company Itself
One other aspect worth mentioning is Poofy Organics itself. The problem is that the company simply feels low quality. There aren't any major issues to speak of but there are many little things.
For example, the company's website is somewhat simplistic. Many of the areas aren't quite right either, such as images having an off-white background rather than being transparent.
The spacing between elements isn't always correct and every so often there is an image missing entirely. The image below is one example and the border around the circle ends up looking low-quality.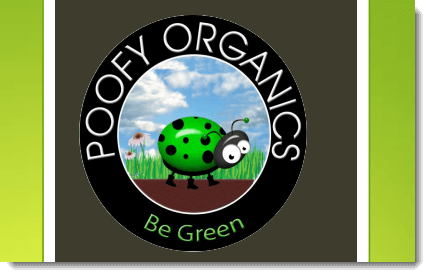 I know this sounds like nitpicking and honestly, the issues are minor. But, they do indicate a larger problem. After all, a company's website plays a key role in how it is viewed. This makes it critical to get the site right.
If Poofy Organics can't do this, they may not be any good at other areas either. And that really does matter. For one thing, the way a company appears is going to impact how others view it. If the website seems low quality to someone else, that could decrease your sales potential.
A similar pattern is true for the products too. Their ingredients may be appealing but the overall design looks like something you might find at a local market. Again, the issue could make sales more difficult.

This pattern seems to be because the company is on the small side and is family-run. In fact, there is even a local store that they sell from first and foremost. This partly explains why the products and marketing are less professional than other companies.
Even if the style is justifiable, it's not great news for sales. After all, earning money through Poofy Organics takes time and energy. You have to develop your income stream and grow your team over time.
With all that work, you need to be sure the company will stick around and that the products will sell. The quality issues with the site are one indication that it may not endure and the small size is another issue. The company is also relatively obscure. Many of your potential customers may not have even heard about it previously.
If nothing else, green products are a huge industry with many competing companies. I'm not convinced that Poofy Organics has what it takes to be successful in the long-run.
Finally, the company does receive bad reviews for online customer service. Some people find that they don't get what they ordered or that the products are of poor quality. The company also seems to offer fewer refunds than most others.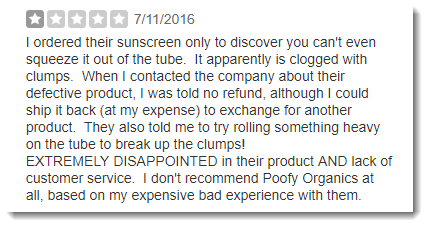 Issues like this are extremely relevant if you plan to be a distributor. You want your customers to be happy and to make regular purchases. Poor customer service and issues with product quality could easily stop people from buying items.
Can You Generate Reliable Income With Poofy Organics?
The Poofy Organics Review
The small size of Poofy Organics makes it an interesting company to consider and the organic side of things helps as well. These factors do suggest that you could make a reliable income. You also have the potential to increase your compensation rate through sales alone.
Making sales is also the largest challenge that you'll face. There are a lot of healthy products in the industry, along with companies that focus on green and clean ingredients.
Do you have the sales skills to convince people to use products from Poofy Organics regularly? What about connections? You can only rely on your friends and family members for so long. It quickly becomes essential to broaden your audiences.
Learning how to do this is possible, especially as you will be making sales through a website from Poofy Organics. Even so, you're not likely to get the training that you need to be successful.
This is one of the key issues with the MLM model. Growing a decent-sized team that does well requires knowledge and skills that you're not taught. You basically end up thrown in the deep end.
I would personally focus on another business approach entirely. If you plan to stick with an MLM, make sure you consider your potential audience and your strategies carefully first.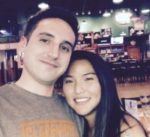 MLM Critic & Author: Nathaniell
What's up ladies and dudes! Great to finally meet you, and I hope you enjoyed this post. I have to be honest though. I'm not a big fan of MLM. Tried it. Hated it.
Affiliate marketing is cheaper, faster, and easier. See for yourself and join millions of other successful affiliates generating income from their blogs!
No inventory. No fees. No recruiting. 3 BILLION potential buyers online.
Reader Interactions