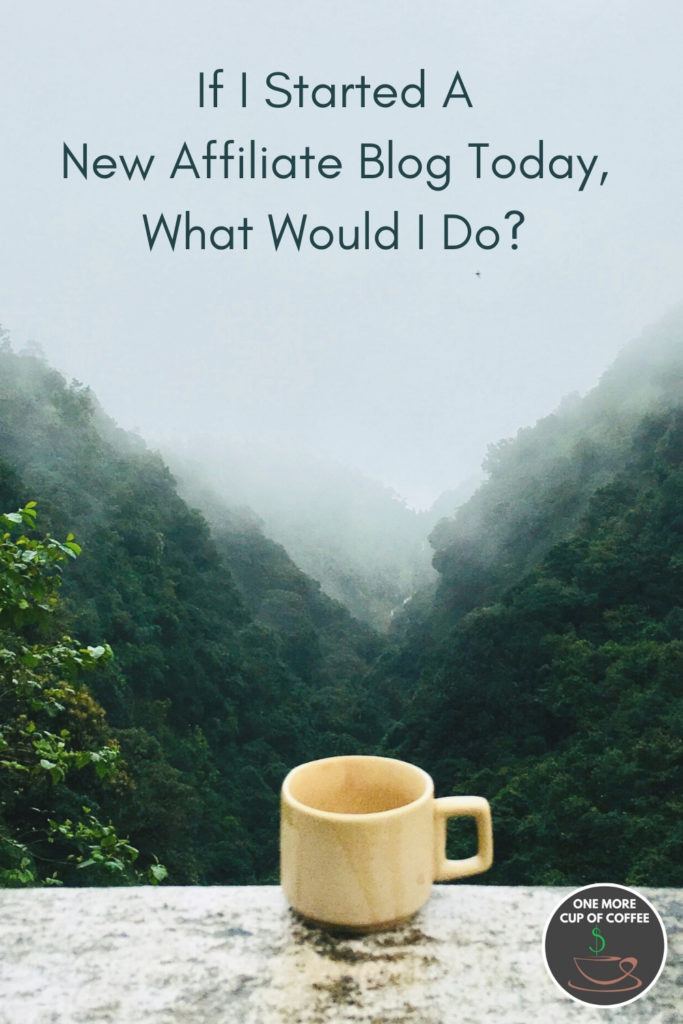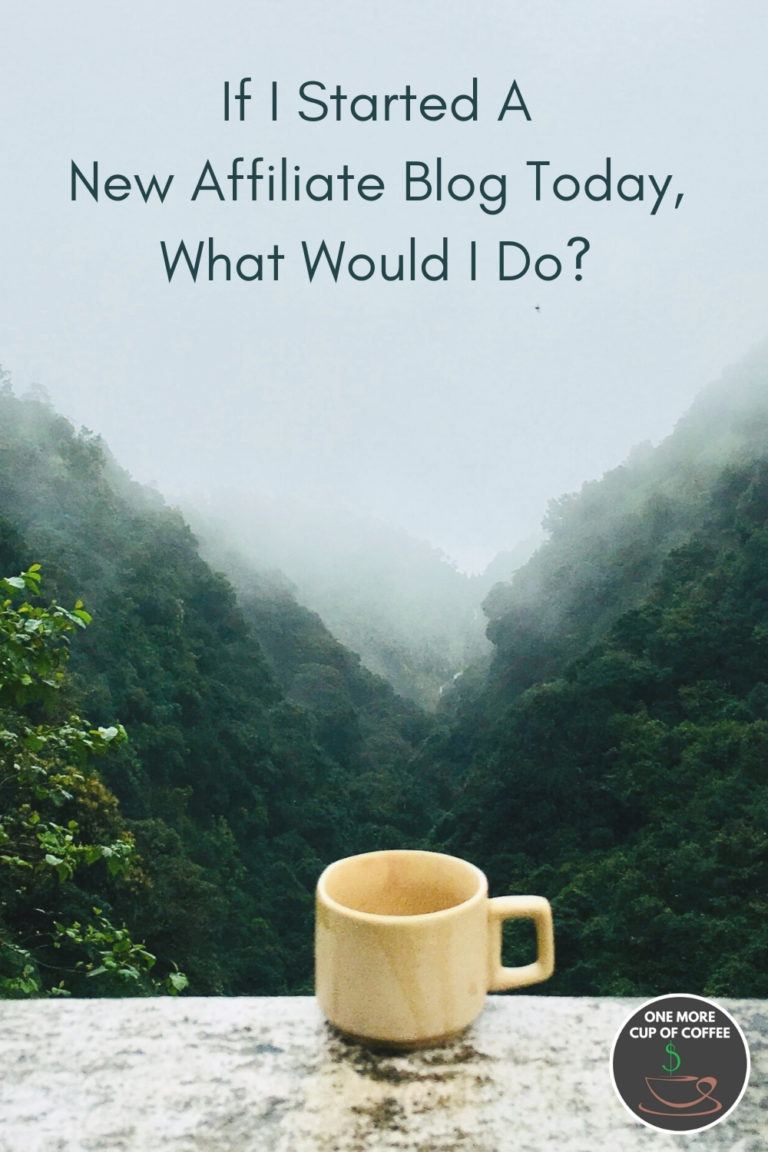 It's January. A new month. A new year. A new decade. So the thought on everyone's mind is, what am I going to do to start fresh.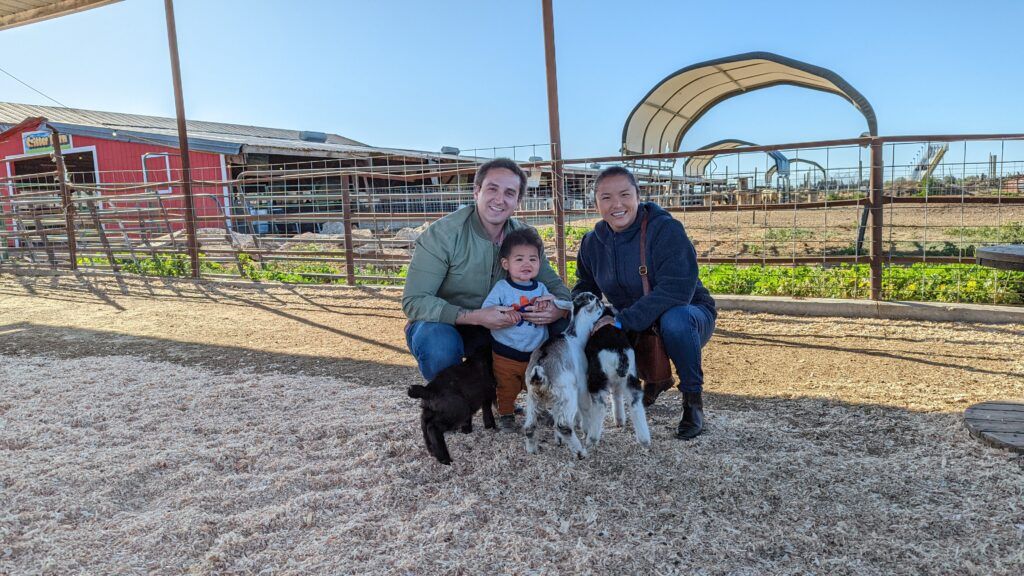 Are You Ready To Work Your Ass Off to Earn Your Lifestyle?
Are you tired of the daily grind? With a laptop and an internet connection I built a small website to generate income, and my life completely changed. Let me show you exactly how I've been doing it for more than 13 years.
Though I don't plan on starting a new website this year, I started one last year (2020), and it's doing awesome so far. It's already getting hundreds of visits per day and making consistent sales. Everything is outsourced – in fact, I haven't written a single word for the blog.
Sounds awesome, right? It is.
Keep in mind I started affiliate marketing in 2010. All those sites are now dead or sold. I started One More Cup of Coffee in 2012, and it's the longest running site I own. Lots of mistakes have been made with this blog. It's been updated, then re-updated every 2 years. Trimmed. Deleted. Fixed. Changed. I just deleted 50 posts in December 2020 to cut out some dead wood.
Then I started a side project turned full-time cash machine in 2015. It took 3 years to get it profitable, but is going well now. This new site is very much outperforming anything I've ever done in the past considering the lack of involvement from me (all outsourced) and the relatively quick income returns.
Turns out, all the experiences of the past decade have actually made me pretty good at what I do. All those mistakes finally paid off!
Still, it's pretty exciting to feel like I have a formula that works and is repeatable.
What can you learn from all this? I wanted to collect my thoughts here and let you know what I'd do if I was going to start a brand new site this year based on what I've learned in the past decade.
How I'd Start A New Affiliate Blog Today
1. How Would I Set Up The Content Schedule?
The most important thing to me isn't the niche, surprisingly. I know from the comments here on One More Cup and on my YouTube channel, that people are very worried about niches.
I also remember as a newbie being very concerned that I was going to waste my time with a dead end niche.
What I've figured out over the years is that any niche can make money. This is a controversial statement, and lots of gurus would disagree with me. You can't make money with underwater basketweaving!
That's what's called a straw man. No, you can't make money in that niche because nobody does it. However, there are plenty of niche hobbies which most people don't know about where you can make money. That's why it's called a niche.
Your first blog doesn't have to be perfect. It doesn't have to be a monster 7-figure digital publishing company. It doesn't have to end up in 10 years how it's starting right now. There's a lot of room for growth and change along the way.
All of that is to say that the niche isn't super important IMO. More important is what your schedule is going to be. You are not going to make progress in any niche if you don't have a game plan of how you are going get stuff typed out and published on your blog.
Schedule Example #1: 1 Article Per Week
Monday – research + 500 words (1 hr)
Tuesday – 1000 words (1 hr)
Wednesday – edit & finalize (1 hr)
Thursday – upload & format (1 hr)
Friday – add media (video, images) (1 hr)
Saturday – publish, social media (1 hr)
Sunday – keyword Research (1 hr)
Schedule Example #2: 2 Articles Per Week
Monday – research & rough draft (2 hours)
Tuesday – 1500 words, edit, finalize, upload (2 hours)
Wednesday – add media (video, images), publish, social media (2 hours)
Thursday – research & rough draft (2 hours)
Friday – 1500 words, edit, finalize, upload (2 hours)
Saturday – add media (video, images), publish, social media (2 hours)
Sunday – keyword research, competition research (2 hours)
Schedule Example #3: 5 Articles Per Week
Monday – topic research, rough draft, finalize, publish (4-5 hours)
Tuesday – topic research, rough draft, finalize, publish (4-5 hours)
Wednesday – topic research, rough draft, finalize, publish (4-5 hours)
Thursday – topic research, rough draft, finalize, publish (4-5 hours)
Friday – topic research, rough draft, finalize, publish (4-5 hours)
Saturday 1 – google analytics + webmaster tools analysis (1-2 hours)
Saturday 2 – competition research, keyword research (1-2 hours)
Sunday 1 – map out next week of work
Sunday 2 – start drafts & initial research for monday / tuesday
For schedule #3, your work load could be reduced by outsourcing a few articles a week, or outsourcing a batch, then using your time to edit, upload, and finalize.
Some of you may be looking at that third schedule and thinking are you crazy? But to be honest, it's not that bad of a schedule. You get off work at 5, eat and get to the computer by 6, then hammer away at the computer from 6-11 from Monday to Friday. Yes, it's tough, but it's not like you're working in the mines.
This is how people have those crazy stories of earning $10k in six months. They work their ass off.
It's pretty rare to have that type of work ethic, but 5 articles per week for a year would absolutely LAUNCH you in the right direction.
Of course, I always recommend doing something sustainable. Burnout is real, and kills many online businesses. Start with something you can handle for sure, then increase from there.
So if I was starting a new blog from scratch, and had a full time job, I'd do something like Schedule #2 from above. A couple hours in the evening, then double that on Saturday/Sunday. Getting 2-3 articles published per week is 100-150 articles on your blog by the end of a year, and that's massive, not just in terms of volume, but also in terms of getting lots of practice writing blog-style articles.
Plus, you'll have a ton of data in Google Analytics and Search Console to analyze so you can plan your next moves.
2. How Would I Think About My Niche?
I'll say it again. Any niche can make money. People buy everything online these days. Isn't that obvious? So if people buy everything online, then it means that you can make money talking about any product in existence.
People also "do" everything online too. Even though I make beer in the real world, I still look up recipes online. I buy beer equipment online. I participate in beer communities. I'm on beer email lists. I read beer blogs and share beer news with my friends. I look at tasting notes online. I even attended a virtual tasting one time, where we drank a series of beers and discussed them.
PEOPLE ARE TASTING BEER ONLINE. I hope that point was clear.
That being said, I probably wouldn't build a beer site myself. I already own a bunch of sites, so I don't need a small niche site to run, no matter how interesting it is to me personally. As a business, I need to optimize my time, and think big.
The thinking big part is a very surprising mindset to me.
Although the standard advice for affiliate blogging is to find a focused niche and go after low competition stuff, I'm finding that going after broad topic, but talking about niche stuff is doing very well for me. It takes a LOT longer gain traction. I mentioned one blog of mine taking 3 years to become profitable. That's a long time to wait for success while you're working day-in day-out.
However, at the other end of the tunnel is something amazing. I now have a monster site getting over 10,000 sessions per day and I have a back log of 2-3 years of content outlined ready to assign to writers. There's no stopping this train, and no limit to what I can do with this site.
The same couldn't be said for a homebrewing blog. It's kinda limited.
So for those reasons, I'd go with something pretty broad, but with a defined type of person who'd like the site. For example, I wouldn't do "tech". I'd do something like "tech for dads", or instead of "bodybuilding", I'd do something like "keto bodybuilding".
Main Topic: Tech For Dads
Topic: Fatherhood
Subtopic: whiskey
Subtopic: fatherhood in the modern world
Subtopic: rolex watch collecting
Topic: First Person Shooter Games
Subtopic: building your own pc
Subtopic: playstation game reviews
Subtopic: video game reviews for father + son
Main Topic: Keto Bodybuilding
Topic: Keto
Subtopic: weight loss
Subtopic: keto recipes
Subtopic: grilling & smoking meat
Topic: Bodybuilding
Subtopic: home gym equipment
Subtopic: short workouts
Subtopic: injury recovery
What I want to show you there is how you can take a broad topic, narrow it down to a specific group of people, and hit a bunch of different potential topics for traffic and affiliate sales.
Most people wouldn't think of grilling & smoking meat as a subtopic of keto bodybuilding, but how else are you going to get into ketosis if you aren't eating a bunch of meat? And what's the easiest way to cook meat? Grill it!
Same with Tech For Dads. Whisky is a tangential topic of fatherhood because cool dads have a nice crystal tumbler and some expensive scotch in the cabinet. Camping tech is definitely a fatherhood activity when you take the kids camping and bust out the night vision binoculars or stargazing telescope.
This thought process is how I'm attacking affiliate blogging these days.
3. How Would I Monetize The Blog?
Honestly, this is the pretty simple part. I really like Mediavine, so I'm aiming hard for their 50,000 minimum session requirement. In the meantime, I'm not worried about getting Adsense set up. I don't like dealing with Google directly. I might get Ezoic set up if I really want some income coming in before that.
In terms of affiliate products, there's a lot more to consider there. I'm not going to look at anything specific here because there's so much available, but for maximum impact, I'm looking for a couple things.
$10 minimum payout for each sale
recurring fees
single brand with single product
1) High end, expensive products aren't the final word in affiliate marketing though. You can make great money promoting everyday products, and you should. There are great products out there which solve niche problems, and they are consistently ignored by mainstream affiliate marketers who are chasing high ticket sales.
Just a couple of well-placed affiliate reviews in low competition areas can have a dramatic impact on your income.
2) Recurring commissions are so awesome. This cannot be understated. One sale to a great product where someone stays on for multiple years means that an initial $5 commission could end up turning into $100's of dollars.
There aren't a ton of recurring affiliate programs, and they are not in every niche, but if you get creative, you can crowbar some recurring product reviews into many niches.
For example, a wine of the month club could fit in with any type of mom blog. A VPN subscription could fit with any kind of travel blog. As long as you can find some kind of a loose connection, go for it.
3) This is a hard one to explain, and I can't tell if it's just my experience with this, or if others have similar experiences. What I mean is this.
I have never been able to sell an "Amazon product" consistently. I do make Amazon sales, but it's a real mixed bag. I'll make sales of stuff I review and promote, but it's not every day, and not consistently (despite me trying). Same with Home Depot. Same with Walmart.
However, for example, I used to promote Hide My Ass as a VPN company. That's one company, promoting one product – their VPN product. I also promote Wealthy Affiliate. One company, promoting one product. This rings true for other blogs I run as well.
I'm not sure what that's about, but it's something I would absolutely focus on if I were to start a new affiliate blog this year. Find single companies with single products to promote rather than big box stores that offer a lot of different things.
Final Thoughts
There's never been a better time to start an affiliate blog. I say that every year, but every year it's true. The tools are better. There's more stuff to buy online. More people are shopping online. Gen Z is getting their first credit cards and will soon be getting jobs and starting businesses.
Affiliate blogging is a growth industry, and you are still early to the game. Jump on, and if you haven't already, get your blog going. If you have a blog already, double down your efforts now to position your brand at the top of the SERPs before the masses catch on.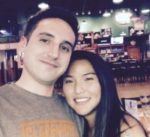 Nathaniell
What's up ladies and dudes! Great to finally meet you, and I hope you enjoyed this post. My name is Nathaniell and I'm the owner of One More Cup of Coffee. I started my first online business in 2010 promoting computer software and now I help newbies start their own businesses. Sign up for my #1 recommended training course and learn how to start your business for FREE!