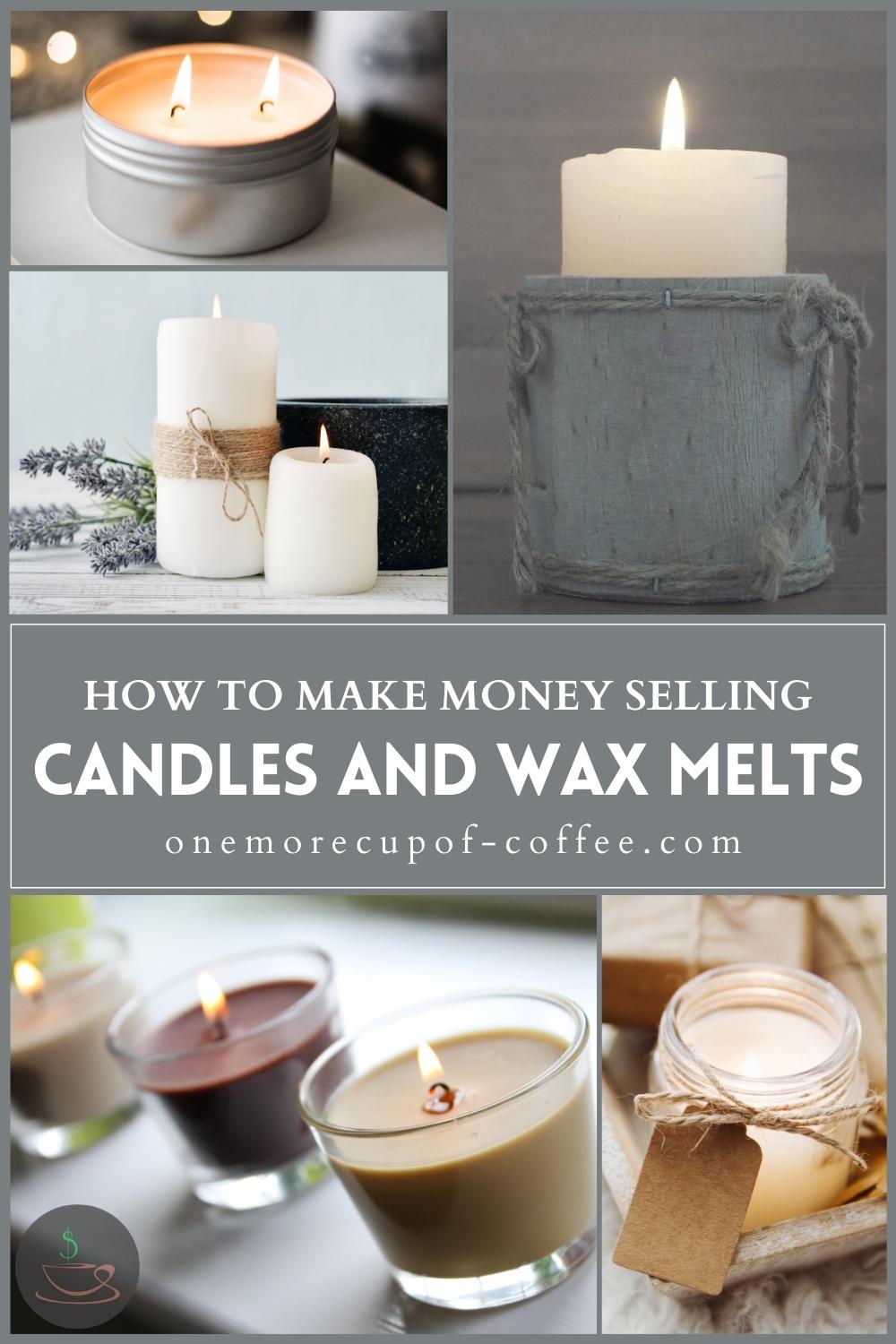 If you're looking for jobs you can do at home and are obsessed with scented goods, then why not try to make money selling candles and wax melts? Every homeowner has at least one candle in their home, surely! Why not cater to an audience that you are familiar with as you a candle lover yourself.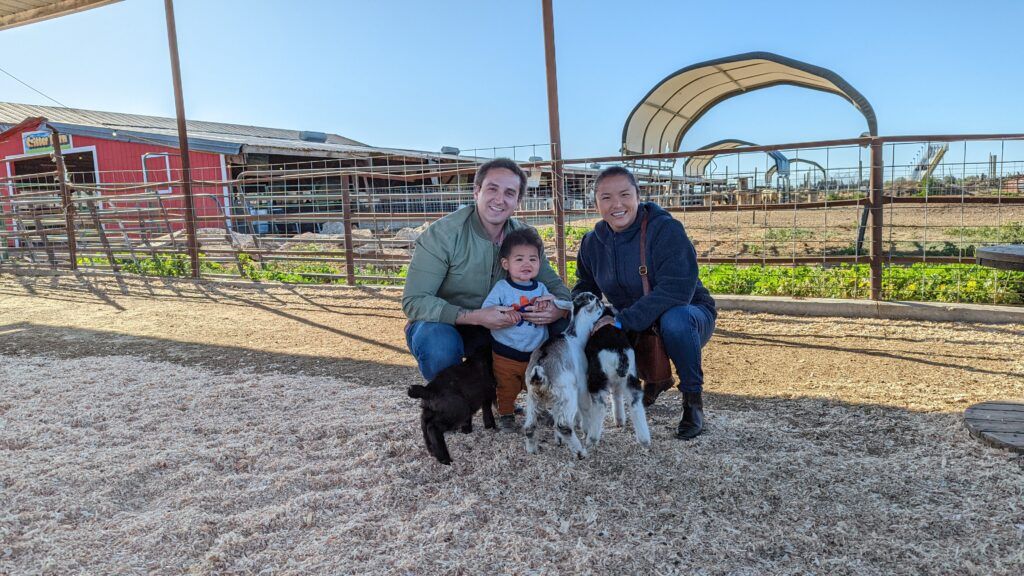 Are You Ready To Work Your Ass Off to Earn Your Lifestyle?
Are you tired of the daily grind? With a laptop and an internet connection I built a small website to generate income, and my life completely changed. Let me show you exactly how I've been doing it for more than 13 years.
Beyond just the creative aspect of selling candles, it's a wildly profitable industry to tap into. In fact, reports estimate that the global candle industry will reach an incredible 13 billion USD by 2026. That's a whole lot of wax we're talking about.
You might be thinking, "But is there still a demand for new candle sellers, makers, and entrepreneurs?" You bet! Just because a market might already be well-established and competitive doesn't mean you can't make a profit. Creative individuals with startup candle businesses are making lots of money and that's because an audience exists for every type of business – large or small.
If you are ready to work for yourself on a project that, not only brings people fuzzy feelings and joy, but that also allows you to earn potentially more money than your day job, then read more below on how to make money selling candles, wax melts, and more!
How To Make Money Selling Candles and Wax Melts
When it comes to selling candles for profit, you need to think quite literally outside of the box. Candles no longer need to look like cylinder sticks of wax with little ignitable wicks poking out the top. Candles now come in a diverse array of shapes, colors, smells, and more.
Take wax melts, for example. They're the flameless alternative to smelly goodness that you get from burning a candle. Instead, wax melts are melted via an electric burner. Not surprisingly, they are growing in popularity. As you see, the more creative you can get in this industry, the better!
That said, to maximize your profits selling candles and similar products, like wax melts (which is a new trend), you need to be able to tap into your creativity – especially if you endeavor to create your own candles from scratch. Otherwise, you'll need to find a cool candle supplier!
Like any other business selling products, to start selling candles you'll need to start from the top of the checklist and work your way through each step of the process.
Read more below for suggestions and tips regarding each step of the candle business to-do list.
Picking Your Candle Niche
First and foremost, candles are a fairly large industry. That we know. So when it comes down to creating your business, you need to make your brand stand out from the sea of candle shops out there.
To do this, you'll need to investigate the market (put in those research hours!) and pick a niche.
Picking a niche requires that you target both 1. an audience and 2. a focus that exists within the umbrella term of ' candle'.
Here are a few ideas for the types of candles, and related products, you can potentially sell:
Scented Candles – fruity, earthy, clean, cozy?
Aromatherapy Candles – ideal for healing, meditation, well-being
Tea Light or Votive Candles – miniature candles ideal for prayer, holidays, romantic evenings, religious ceremonies
Flameless Candles – great for households with children, pets, and mayhem
Wax Melts – scented candle wax cubes or drippings, used in electric wax burners to release a fragrant perfume
There are also floating candles, soy wax candles, beeswax candles, liquid candles, gel candles, and of course birthday candles! Many more candle types can be found with a bit of Googling.
Ultimately, the type of candle you'll choose to sell will cater to your target audience. So get to work on deciding who that ideal person is. Who are you selling to? Stressed-out parents? Busy entrepreneurs? Single moms? Young couples? Outdoor enthusiasts?
The possibilities are nearly endless!
Sourcing Your Candle Supplies
Once you have your ideal product and target audience in mind, now it's time to find your candle or wax melt supplier. For this business model, you should expect to source a quality wholesaler of candle products.
Who that will be will depend upon what it is you're looking for. Generally speaking, though, you should consider:
Location – Do you want to sell small-batch, handmade candles? Then you probably don't want to ship from Asia.
Experience – A wholesaler should have at least 10+ years of experience in the industry.
Quality – What's the quality of the finished product? Make sure to request samples.
Price – Are you able to make a profit if you purchase your stock in bulk from this wholesaler?
GeneralWax is an example of a candle wholesaler/retailer. They're the largest manufacturer of candles on the West Coast. If you're based out of that area, they might be worth looking into!
You can find nearly any type of supplier by typing into Google the type of candle you'd like to have (i.e. "beeswax candle") + "supplier".
Making Your Own Candles
The alternative, and sometimes better option, for selling candles is to make them yourself. This is where you can truly maximize your profits and scale your business.
DIY candles are increasing in popularity as well – especially in the online world of Gen Z's and Millenials.
To make your own candle, you'll need to put in a bit of extra work. But that's all a part of the fun, too!
Things to consider:
Essential tools – i.e. wax, wicks, container/molds, boiler, scale, scents, oils, thermometer
Packaging – how will you protect your product and make it aesthetic?
Branding – what makes your candle business unique and trustworthy?
Marketing – will you start your own blog or YouTube, e-commerce store, or Etsy profile?
If you want some insight into how to DIY your own candles from home, in the below video Eric from Memory Box Candle Co details how she makes her soy wax candles for her small biz!
How To Price Your Products
The ultimate question from every small business owner, ever. How do you price your products?
Above, we talked about the two main ways to sell candles:
Buy wholesale and resell
DIY / Make your own
You could also consider dropshipping candles, as well, but that's a whole other side hustle and business model (worth checking out, though).
If you go for route one and decide to buy candles in bulk and resell them, either under your own brand name or on behalf of the company, then you will need to consider the cost of stock, shipment, storage fees (if any), listing fees, packaging costs, etc, before setting your sale price.
You will probably make less money this way compared to starting your own candle shop. However, it's still scalable and a profitable business strategy.
By making your own candles and selling them, you get to control the entire process – including costs.
That's why selling handmade candle products usually will yield the most profit. You can set your margins as high as you like – as long as it's in line with how you value your time, creativity, and final product.
Where To Sell Candles and Wax Melts
There are a handful of ways to sell your candle products, once they're finished and ready to melt the hearts of your customers. You can capitalize on the ever-growing digital economy and sell online, or go the traditional route and sell in-person. Here's a brief overlook of both.
Online Options
Etsy – Perhaps the best-known online marketplace for shopping for candles. Meaning, it's the best place to advertise and list your homegrown candle business. We'll take a look at a couple of Etsy candle shop owners down below.
Shopify – The best option for starting your candle business independent of marketplaces. There's no built-in audience, but with a strong visual and value branding, you could go way farther with a Shopify store.
Facebook Marketplace – Great for selling both wholesale or handmade candles, including second-hand candles that you find thrifting or receive for free. Ideal for those who want to sell candles and make money without starting a brand and 'official' business.
Amazon FBA – High fees, but high profits. The best way to sell candles and candle-related products with your own brand but without having to amass your own customer base outside of social media.
Start an Affiliate Candle Blog – The most ideal for those who want to supplement their product with blog articles and diversify their income through affiliate marketing, display ads, sponsorships, and digital products.
Offline Options
Craft Shows – One of the most fun places to sell candles, particularly unique, handmade, or unusual ones. Not only can you expect an enthusiastic customer base here, but you can also expect to sell out your stock within a few days. Typically involves renting or reserving your space for a fee.
Farmers Markets – Not all Farmers Markets will feature art and crafts, but those that do usually receive a large audience hungry to shop. Fees to set up your tent may/may not apply.
In-Stores – Gift shops and the like could be lucrative if done right and with the due diligence to find the right partner to promote your product. Profits will be split with the store owner.
Is Selling Candles Profitable?
Yes! Selling candles and candle products can be very profitable. Many candle business owners are making a full-time income, with plenty of pocket change to spare.
Profit margins for DIY candle sellers will be the highest – with percentages ranging from anywhere to 25-50% and sometimes 50-75%.
Examples of Successful Candle Sellers
Here are a few examples of successful candle business owners to get inspired by. These shops/profiles were selected due to their uniqueness, a high number of sales, and 5-star reviews from customers!
Example 1: Hana Blossom Candles (Etsy)
Hana Blossom Candles is a London-based handmade candle shop that has received over 4,500+ sales and stellar reviews. This candle business stands out because these are 100% handmade and decorated candles in the shapes of flowers. They come package in assortments of 8 and are poured into small tea light holders. The packaging and branding are also stunning.
Example 2: Danny And The Bees (Etsy)
Danny And The Bees goes above and beyond to make his candle business stand out from the crowd. Danny specializes in pillar candles, or molded candles with no containers, that come uniquely designed with hand-carved motifs, animals, patterns, and more. He only uses 100% organic and natural beeswax candles, which caters to a specific audience looking for eco-friendly or naturally-made scented goods.
Is Starting a Candle Business Worth It?
We would say starting a candle business is definitely worth it! That all depends on you, though. Are you ready to commit? Do you have an inspiring idea for a candle business? Do you have time to make and sell your own candles?
Considering also that profit margins are fairly high, in comparison to some other products you can sell online, a candle business seems like a great business to start – especially nowadays, what with all the marketing channels at our disposal to grow an online business.
In any case, I think one of the best ways to make money from home is to start a blog. With a blog, you could make money selling candles directly from your website or you can double-down and profit from promoting candle affiliate programs, ads, and more!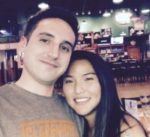 Nathaniell
What's up ladies and dudes! Great to finally meet you, and I hope you enjoyed this post. My name is Nathaniell and I'm the owner of One More Cup of Coffee. I started my first online business in 2010 promoting computer software and now I help newbies start their own businesses. Sign up for my #1 recommended training course and learn how to start your business for FREE!