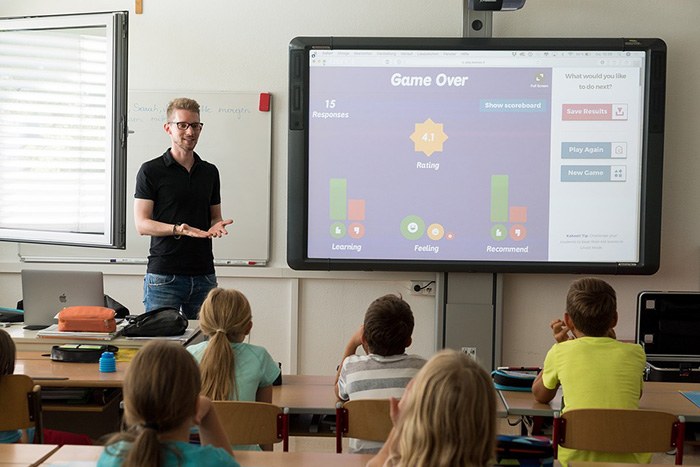 While one of the attractions in becoming a teacher is the option to have summers off, there are times teachers need extra cash or desire a change of pace. If this describes you, we'll review some of the best summer jobs for teachers.
Teachers who want or need to supplement their income during the summer don't have to look hard for opportunities to do so. The great thing is there are possibilities that use what you already know and others which are a nice departure from what you do most of the year. The latter affords you opportunities to do something different and refreshing.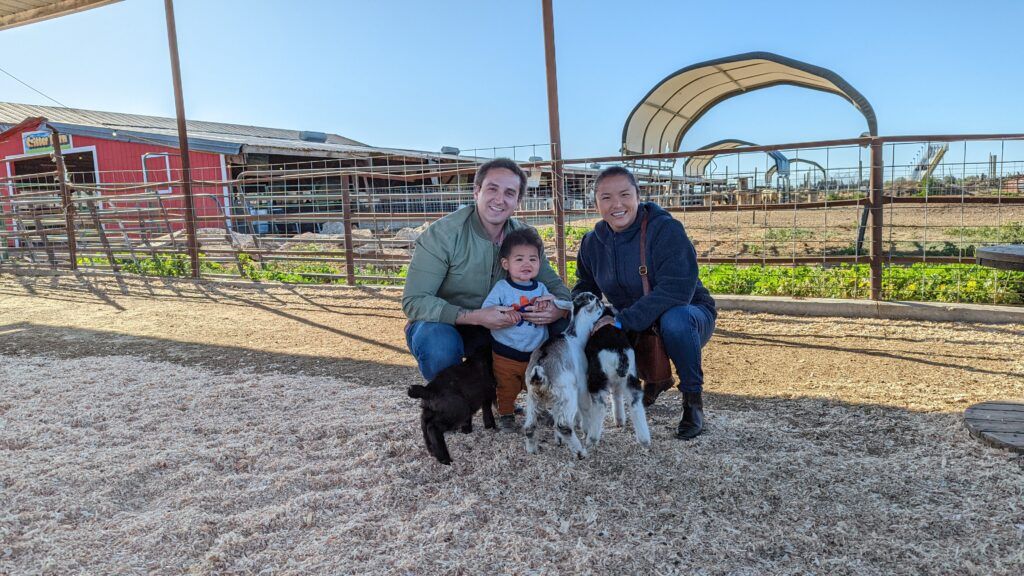 Are You Ready To Work Your Ass Off to Earn Your Lifestyle?
Are you tired of the daily grind? With a laptop and an internet connection I built a small website to generate income, and my life completely changed. Let me show you exactly how I've been doing it for more than 13 years.
The need for extra cash is understandable. Teachers leave college with a four-year student loan debt, but often don't bring in more than $34,000 a year as a newer teacher. Unfortunately, for many, this leaves the idea of working through summers as a necessity, rather than a choice.
There are a couple of things to consider. If you nearly suffer burnout by the end of the school year, you will definitely want to do something that is different than teaching. You probably want to do something more carefree and fun, if possible.
On the other hand, if you eat, drink, and breathe being an educator and it is something that is your passion, you may want to stick with what you know and like.
Summer is just around the corner. The time to be thinking about what you can do is now. Preparing ahead ensures the best possibility of you nabbing something you'd like to do with the summer months off from the regular school year.
Let's get started and find out what the possibilities are:
JOBS THAT USE YOUR TEACHING SKILLS
So either you're passionate about teaching and don't need a summer refresher or you think it's easier to just work with what you know. Jobs that utilize your teachings skills are out there. Let's learn more.
Tutoring – The obvious choice for many teachers will be a job as a tutor. Teachers see first hand that there are always some students who struggle more than others and need extra help. The great thing about tutoring is you can either work on your own, sometimes from the comfort of your own home or by going to a student's home, or you can get a job at a learning center which offers tutoring and hires teachers. Tutors earn an average of $17 an hour.
ELS or Teaching English as a Second Language – With a record number of immigrants, many don't speak fluent English. In this regard, you would likely be teaching adults rather than kids. The great thing is most of the adults who sign up for a course like this don't do so out of obligation. They do so because they want to and have the desire to learn. There can be more fulfillment in that at times. GoFluent will tell you more about ESL. There are opportunities to do this kind of work both locally and online. The pay is great and the job can have flexible hours. An ESL Teacher earns an average salary of $20 an hour.
Teach Abroad – If you would like traveling to be on your radar during your summer months off, but feel constrained to earn extra cash, I have good news for you. You can do both! By teaching abroad, you have a chance to travel in other parts of the world, while making the extra cash you need. There are many companies that you can find online that are always searching for English teachers. The only problem is it can be more difficult to find summer-long positions unless it's part of volunteer programs, but it's not impossible. You may even consider taking a longer stint as a change of pace. The salary of teachers abroad widely varies by the country in which they teach.
Summer School Teacher – This would not be much of a departure from what you do now. The only difference really is that the days are usually shorter, teaching wise. If your passion is really teaching and you feel at home with it, this may be the route for you. Summer school teachers can earn around $30 an hour.
JOBS THAT GET YOU OUTDOORS OR AWAY FROM THE CLASSROOM
For some teachers, a breather might be in order. Maybe there have been times when the four walls of the classroom have felt like they were closing in on you. If that's the case, you may just prefer to do something this summer that gets you out and about, in fresh air and sunshine.
Summer Camp Counselor – This job will certainly get you out. Sometimes you just want to interact with others, especially kids, in a more relaxed and fun setting. Look to your local YMCA, community organizations, and churches to learn more about their summer camps and see if one is right for you. It's also good to know that with your teaching skills and experience, the job doesn't have to be a counselor position. You could probably easily get an administrative position, which will usually pay better. Pay is usually around $200 to $400 weekly, with expenses and room and board paid for. The bonus is you are generally in a beautiful, relaxed place.
Lifeguard – If you're an expert swimmer, working as a lifeguard for the summer may be perfect for you. It's a win-win. You can soak up the sunshine while watching out for people who may get in trouble in the water. The American Red Cross offers classes to help you get certified and more expert-level with this job. Lifeguards earn around $10 an hour.
Tour Guide – Chances are your city has great local attractions that need tour guides. And this type of work will get you out in the beautiful weather, around scenic attractions, and you'll meet great people – all while earning cold, hard cash! Look for jobs at sports venues, amusement parks, museums, historical homes, gardens, and others. All need tour guides and summer is prime time for groups who flock to these types of places. If there is nothing in your immediate vicinity, consider traveling to a nearby larger city. All you have to do is learn about the tourist attraction, teach others about it and have a love for meeting and working with people. As a teacher, this should be easy for you. Tour guides earn around $12.50 an hour.
Pet sitter, Housesitter, or dog walker – Summer is prime time for people who are pet owners to look for petsitters, housesitters, and dog walkers. Nearly everyone goes on vacation during the summer and if they have pets or the types of homes they don't want to leave for extended periods of time, they will generally hire out to help. If you opt to work as a pet sitter or walker, you'll watch someone's animals in their home. Sometimes they require you to visit a few times a day, and other times they require overnight stays. They'll usually ask you to play with their animals, feed them, walk them to use the bathroom, perhaps bring in mail, or water plants. If you love animals, this is a win- win. You can generally charge per dog, per day. Pay is around $13 to $15 an hour, but if the job runs many hours a day, a flat fee is usually agreed upon, like $50 to $75 a day. As for as housesitting, there are times people don't want their home unoccupied when they travel out of town. A housesitter comes to the rescue. Upscale homeowners are more likely to seek housesitters. They may ask you to water the plants and bring the mail in. Often, the homeowner will stock the fridge for you while they are away and still pay a generous fee as well. It's like a mini- vacation away from home for you. Often the job of a pet sitter/walker and housesitter is combined. Pay is usually around $50 a day or more for house sitters.
JOBS YOU CAN WORK FROM YOUR OWN HOME
Maybe you need the extra cash, but you also just need a retreat at home. Working something from home may be the answer you're looking for.
Freelance Writer – Freelance writing is one of the fastest-growing areas to make money online. As a teacher, you are probably a great writer. You can specialize in education, topics related to children, or parenting. Freelance writers earn around $25 an hour.
Virtual Assistant – Many companies outsource their work to save money and hire virtual assistants online. They will hire people for bookkeeping, scheduling appointments, management of social media, and more. If you're good at managing things, you'd make a great virtual assistant. Virtual assistants earn around $15 an hour.
Online Store Owner – Do you have a hobby like collecting vintage and antiques, making jewelry, or going to rummage sales on Saturday? Here's your chance to turn your hobby into a business venture. You could open an Etsy or Ebay store and sell your wares. It's hard to put a figure on what you can earn as it's really dependent on your merchandise and how well you do.
Sell Your Lesson Plans Online – You've already worked hard to put together lesson plans for your students. Why not make money from it? Pull those lesson plans and worksheets and upload the blank forms onto a site called Teachers Pay Teachers. You can earn 60% to 85% of each sale. The great thing is this is a year-round opportunity with hardly any additional work. You've already done it all.
I've given you twelve great ideas of some of the best summer jobs for teachers. Hopefully, you'll figure out the best one for you based on your values and interests.
One of the best job opportunities of the decade is working online. The online world is a "wild west" where anyone can start a business regardless of your age, race, education, or background.
The thing that matters most is that you are motivated and persistent. Even total newbies can earn money online by starting a simple website and putting some advertising on it.
I've been working online since 2010. You can learn how to do what I do in just a few weeks, and earning a full time income of over $10,000 per month is absolutely doable with consistent effort!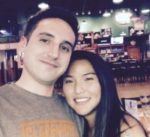 Nathaniell
What's up ladies and dudes! Great to finally meet you, and I hope you enjoyed this post. My name is Nathaniell and I'm the owner of One More Cup of Coffee. I started my first online business in 2010 promoting computer software and now I help newbies start their own businesses. Sign up for my #1 recommended training course and learn how to start your business for FREE!