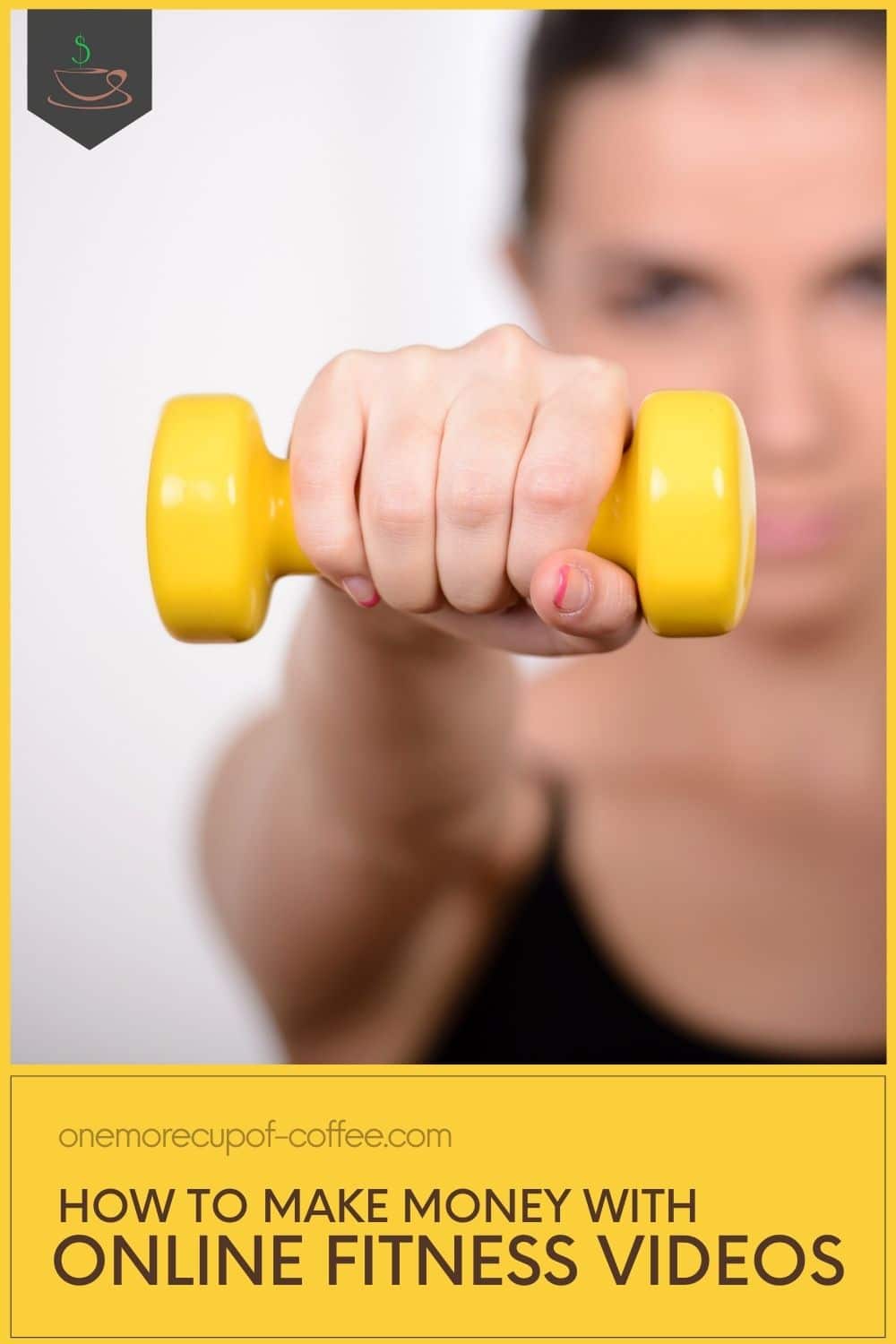 Ever thought about how it's more fun, or at least easier, to stick to a workout routine when you do it with others? You're not the only one! That's why millions of people are searching for online fitness videos. And what better way to be a part of the community than by making money doing your own fitness videos and uploading them online?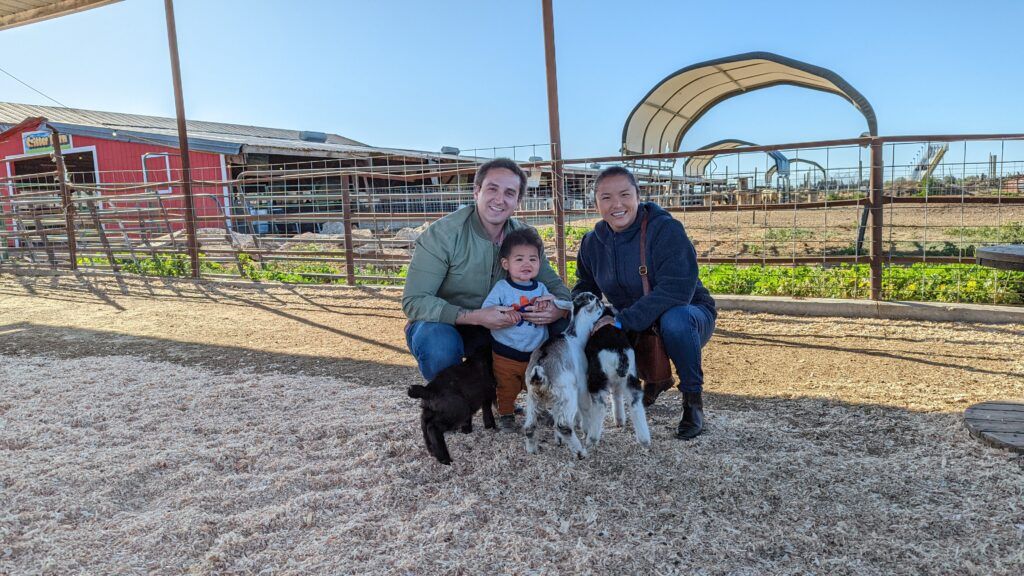 Are You Ready To Work Your Ass Off to Earn Your Lifestyle?
Are you tired of the daily grind? With a laptop and an internet connection I built a small website to generate income, and my life completely changed. Let me show you exactly how I've been doing it for more than 13 years.
Fitness videos can be helpful, entertaining, or better yet – both! As Forbes outlined in their article, the online fitness industry is booming and the virtual workout world is here to stay.
Think about it – as more people are entering the work-from-home workforce, there's no better way to get in your daily or weekly exercise than with an at-home workout session. Whether to get in better shape or balance mental health, people are eager to sweat it out.
All that said, you could make decent money by simply recording and uploading your own fitness videos online. Sound like a good plan to you? Read more below on how to monetize your workouts.
How To Make Money With Online Fitness Videos
So you've decided to make fitness videos. Now what? How do you go from workout to paycheck? There are a couple of ways you can make money doing fitness online, in particular:
Creating a YouTube fitness channel
Selling your workout videos
Being an online personal trainer
Being an Instagram fitness influencer or model
We will do a deep dive into each of these five ways to make money with online fitness videos and more. As you can see, there's no one-way to do it so you can easily test out the waters to see what floats your boat best!
That said, let's begin with the most popular way to monetize fitness videos, which is starting a YouTube channel.
Start A Fitness YouTube Channel
YouTubers can make quite a lot of money – even small YouTubers! Unless you've been living under a rock for the past decade, then you know just how popular YouTube is. It is the king of video content.
So the very first monetization method you should consider when doing fitness videos is YouTube. There are several ways you can make money from uploading fitness videos to YouTube.
The most obvious is through ad earnings. Once your channel reaches a certain amount of subscribers and total channel watch time, you can begin to monetize your videos as part of YouTube's Partner Program.
Once accepted, you can monetize your channel through AdSense. The CPM's (cost-per-mille) on YouTube is fairly low, especially if you compare it to blog ad earnings (here's my Mediavine income report in case you're curious). But that doesn't mean you'll earn pennies. Well, at first you might.
It does take time to monetize a YouTube channel though, so patience is key here. You can also try to boost earnings by including affiliate links in your written descriptions. Sponsorships are also a possibility in the YouTube realm, especially for the fitness niche.
How Much Money Can You Make?
The top earners on YouTube are easily raking in six figures per month. But that's not the reality for most YouTubers. That said, it's hard to put an estimate on how much your channel could make.
In the below video, YouTuber Daniel Inskeep (149K subscribers) reviews how much his girlfriend Rachel earns from your fitness YouTube. She began posting 3x workout videos per week on July 27th, 2020 and has since grown her channel to over 127K subscribers (and counting).
However, in the video, Daniel explains how she didn't earn her first dollars until September 2020, two full months after starting. By November, her channel had already earned over $3,000+. Today, it's probably that much per month, if not more.
Sell Your Workout Videos Online
Instead of uploading videos publicly and hoping to earn off the ad revenue, why not host your workout videos privately and sell them like an online course?
Luckily, there are already plenty of tools and online course providers where you can sell your workouts (and without having to worry about course design, etc). Here are some of the top providers for online courses and video-on-demand (VOD) services:
Uscreen is the leading provider of VOD, with all the tools you could possibly need to upload, monetize, and market your video. Among the features are live streaming and the possibility to offer one-time purchases or subscriptions. They have pricing plans starting out at $49/month. If you're looking for something a bit more premium than YouTube, choose Uscreen.
Udemy is an online course provider where people go to strengthen their skills and learn. If you know your audience is looking more for a fitness-based course instead of on-demand workouts they can follow and forget quickly, then Udemy is a great choice.
Skillshare is another learning platform where you can sell fitness videos online. Like Udemy, the video course you could create here would be less about following workout tutorials and lifestyle content than it is to go and learn. There is a large digital art community here, such as photography and writing, so just make sure that this is suitable for the type of fitness video content you'd like to create for your audience.
How Much Money Can You Make?
People love to invest in a course because they're more likely to stick to it than with free videos. That's why you can make good money selling workout videos online, especially if you've already grown a follower base and offer a course as an exclusive bonus to your free content.
That said, you can reasonably earn between $5k and $10k months just from selling workout videos online. Since many courses sell for $99 and above, that means you could easily earn a few grand with just a small number of followers.
The best part about making fitness videos online and selling them is that you don't incur any fees except for maybe hosting fees to use the service. The rest is profit!
Become An Online Personal Trainer
Another great way to monetize your fitness videos online is by becoming a personal trainer. Yes, there are people out there who prefer to do their workouts with a personal trainer than to follow a fitness guru preaching to an audience of 1 million.
What does a personal trainer do? As a personal fitness trainer, you can work 1:1 with clients to tailor workouts to fit their specific physical and mental health needs. You can also prep meal plans for them, too, as an added bonus.
Being a trainer requires a more active approach. While uploading videos to YouTube is mostly passive income, being a trainer means you'll regularly communicate with clients in order to observe their progress. That doesn't mean you can't batch create video content though! You can do this for those weeks you're unavailable to speak directly to them.
In any case, being a personal fitness trainer online is one of the most profitable and established ways to make money in this field.
How Much Money Can You Make?
Everybody sets their own prices when they offer private or personal training online. But seeing as there is a high demand for personal fitness trainers, the rate/hour is quite lucrative! That said, personal trainers can make good money.
In fact, in a survey where over 1,000 personal trainers were asked about their salaries, one in five stated that they earned more than $75,000 per year.
How much you can make will be determined by how many clients you wish to have on board at one time and how much you feel your training and personal advice are worth!
Become An Instagram Fitness Influencer
It's no secret that Instagram influencers make good money. And by growing an Instagram following for your fitness account, you can too!
Instagram isn't only for beauty and fashion influencers. Fitness gurus actually grow enormous audiences thanks to Instagram by posting workout videos, gym selfies, and general lifestyle content.
Here are 60+ fitness influencers to follow as an example of how you can attract an audience and monetize your fitness account.
How Much Money Can You Make?
Don't you need a butt ton of followers to make money on Instagram? Nope! Not anymore.
Some Instagrammers can make $60,000 per year doing paid brand deals with less than 35k followers. Some are earning up to $5,000 and $10,000 with less than 10k followers.
The thing is – brands are catching on that accounts with smaller audiences are actually better for ROI and engagement. Micro-influencers, as they're called, are outperforming large accounts. That said, even if you have a small Instagram following, you can still monetize it!
Besides, even if you personally don't want to start your own fitness Instagram, you can still make money as an Instagram model for fitness brands.
Bonus: Start A Fitness Blog
Love video-based content but also have a passion for writing? Well, it may come as no surprise, but you can make money with an online fitness website too.
With a blog, you can not only monetize your video content (by cross-promoting with a YouTube or Uscreen account, etc), but you can also make money thanks to affiliate marketing, display ads, sponsorships, and selling your own products!
A blog is the all-in-one solution for making money online in the creator world. You can diversify your income the most with a blog.
That said, starting a fitness blog could come later after you've grown a YouTube or built on an online fitness studio. But I'd say it's actually the best to start with because the content you produce for your blog is highly scalable and is evergreen. It's much easier to update a blog post with a fresh date and relevant information than a video. You can't do that with YouTube videos, for example.
One thing I would consider if you are going to be going "all in" on social media channels, is to consider drawing a line between fitness and lifestyle influencer. Teaching people to become fit is one thing, but showing off your fitness is another. Personally, I've seen several instances of big names on YouTube start out as one thing, then end up as another.
More specifically, there was a bodybuilding channel I used to follow with tips on how to work out at the gym, and he ended up just vlogging about his life, so I unsubscribed. He has way more views now, but it's not really a fitness channel anymore, and he's posting videos every single day, commenting on news and other garbage like every other influencer out there.
The same thing happened to a men's health channel I used to follow, which was tips on how to dress right, how to have a good skincare and haircare routine etc. Of course, he got caught in the influencer loop, and how he's talking about how he was depressed, and his side hustles as a business owner, etc. It's not really for me. Again, he has a wider net for his audience, and more income, but he lost niche subscribers like me.
This is just something to consider.
How Much Money Can You Make?
Blogs, as I mentioned, are the best in terms of monetization as well. There's virtually no limit as to what you can earn as a fitness blogger. With hard work, you could earn up to and beyond $10k per month from the combined earnings from affiliates, ads, and brand deals.
You'll have much more leverage and flexibility with a blog, too. You can link out to your social channels, embed videos into your blog posts, and even sell your own digital or physical products straight from your website.
Examples of Successful Online Fitness Businesses
Example 1: Diary of a Fit Mommy (Blog)
Diary of a Fit Mommy is a fitness and lifestyle blog created by Sia Cooper. A few years ago, Sia set out to help soon-to-be moms and current mothers take back their health through fitness. She is currently earning over $100,000 from her blog thanks to ebook sales, affiliate marketing, paid sponsorships, and display ad revenue.
Example 2: Kenny Ko (YouTuber)
Kenny Ko is a successful fitness YouTuber with over 425k subscribers. In the below video, he shares how he is able to bank up to $30,000 grand per month, or approximately $300,000 per year, thanks to marketing his YouTube channel to land paid brand deals!
Other Creative Ways To Make Money in Fitness
Video content isn't the only thing you can monetize when it comes to getting fit! Here are a few other ways you can make money in the fitness niche.
Launch a fitness app
Sell digital or physical products online (i.e. yoga mats, online courses, supplements, etc)
Start a dog walking business (here's how much you can make walking dogs)
Organize fitness and wellbeing retreats
Write and self-publish fitness ebooks on Amazon
Sell complimentary meal plans
Become a fitness/exercise ghostwriter
So there you have it! Even if you don't want to be a YouTuber, you can still make money doing fitness-related jobs both online and off.
Is Doing Online Fitness Videos Worth It?
There is definitely money to be made with online fitness videos.
Whether it's by uploading videos to YouTube and earning from CPM's, hosting an in-depth fitness course online, offering private personal training, or by writing a blog and earning from fitness affiliate programs, there are ways to earn money in the fitness niche online.
Have you ever considered taking your at-home workouts and posting them online? Let us know in the comments!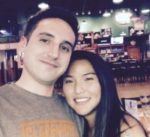 Nathaniell
What's up ladies and dudes! Great to finally meet you, and I hope you enjoyed this post. My name is Nathaniell and I'm the owner of One More Cup of Coffee. I started my first online business in 2010 promoting computer software and now I help newbies start their own businesses. Sign up for my #1 recommended training course and learn how to start your business for FREE!