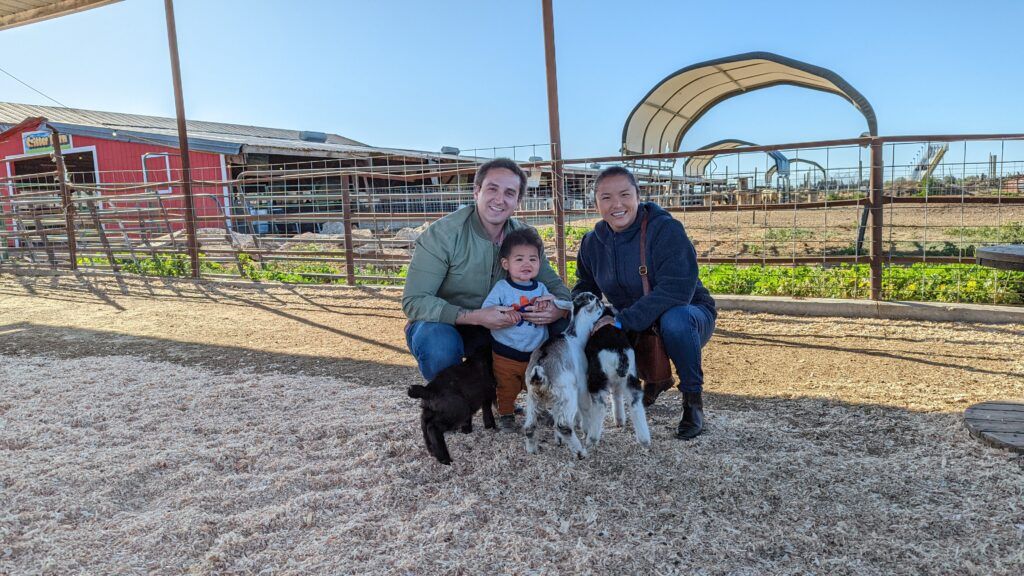 Are You Ready To Work Your Ass Off to Earn Your Lifestyle?
Are you tired of the daily grind? With a laptop and an internet connection I built a small website to generate income, and my life completely changed. Let me show you exactly how I've been doing it for more than 13 years.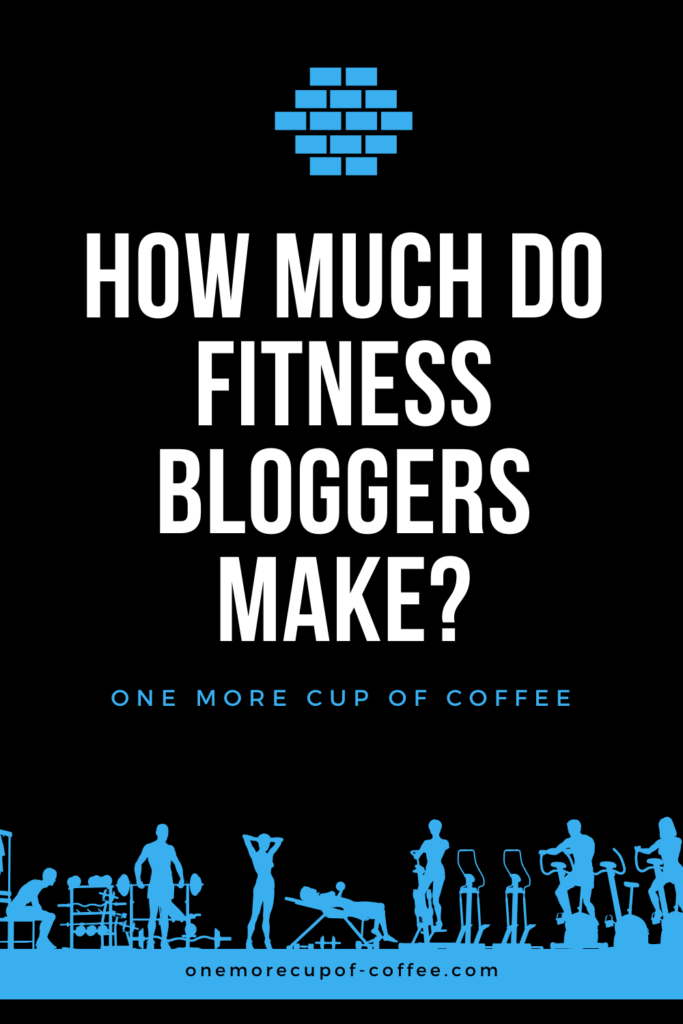 There are so many people in the world trying to get fit fast. Whether it's to improve their muscular strength, heart health, or even sex appeal – there are people out wanting to learn how to be fit. And you guessed it, that's where fitness bloggers come in!
When people hear fitness they tend to think of bulky athletes on keto diets slurping down powerhouse juices on a cardio machine. But fitness isn't about being ripped with a six-pack. Fitness is about physical well-being that combines core aspects of flexibility, endurance, aerobics, and more. And fitness blogging can be multi-faceted, with topics combining both fitness and health, food, motherhood, travel, yoga… You name it.
All of these aspects surrounding fitness – diet, exercise, etc., – actually create the perfect storm for a successful niche blog. With so much to explore, teach, and discuss, fitness blogging is a niche-rich industry.
With that said, how much do fitness bloggers make and how do they pull it off?
How Much Do Fitness Bloggers Make?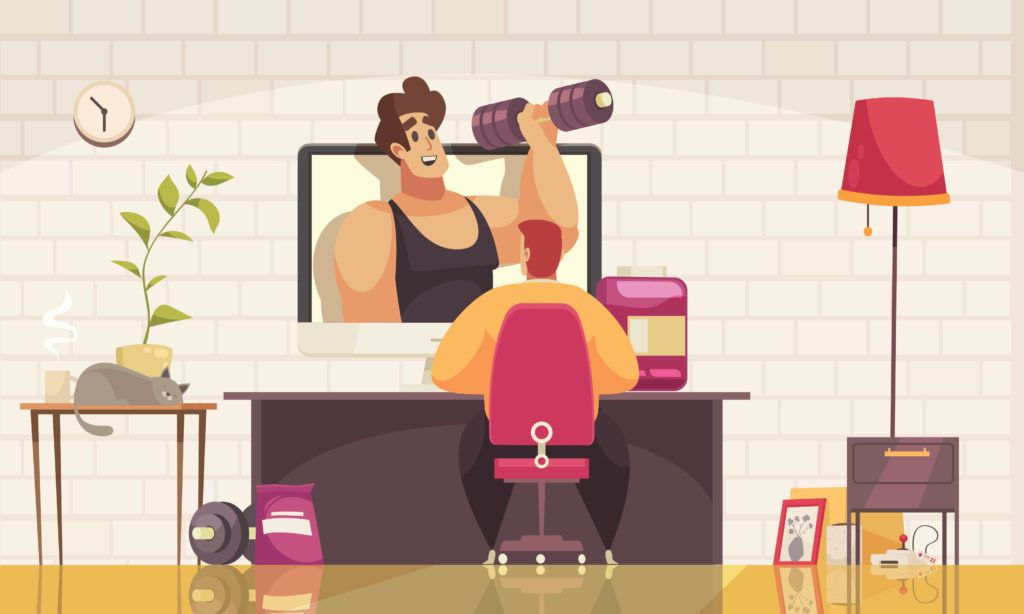 As you've probably figured out by now, fitness blogging is a hot topic. There's no denying that the readership exists for it. (And that it's growing). Like many blogging endeavors, most fitness blogs once started out simply as passion projects. That is, until the realization of being able to earn double or even triple than the income from a daytime job kicks in. The truth of the matter is this: Blogging in the health and fitness niche is extremely lucrative, but it requires some serious planning and a witty strategy.
From the income reports we were able to find, the top fitness bloggers today are those who excel at streamlining multiple income streams: affiliate marketing, ads, and selling their own online fitness training.
Here are a few examples of how much fitness bloggers earn:
The story of Alex and Lauren: Alex and Lauren teamed up to blog on Avocadu and quickly found out they were able to triple their income by launching their own fitness info products to their email subscribers. Every time they came out with a new course, it doubled their revenue. Soon, the trend caught fire and they knew they were onto something. That's when they created their second site Create and Go where they teach others how to blog about blogging.
The lesson? Getting started is all it takes, but you have to put in the work! Not everyone will have guaranteed success stories, but as any fitness blogger knows, endurance pays off. Ramona from Fitnizfury.com revealed in a guest post how she was able to earn over $900 in her first six months of blogging through affiliate marketing and launching her own product. She is now on a road map to six figures next year.
Judging from these income reports, there's definitely earning potential in the fitness blogging niche. So where do those earnings come from? How exactly do fitness bloggers make money?
How Do Fitness Bloggers Make Affiliate Sales?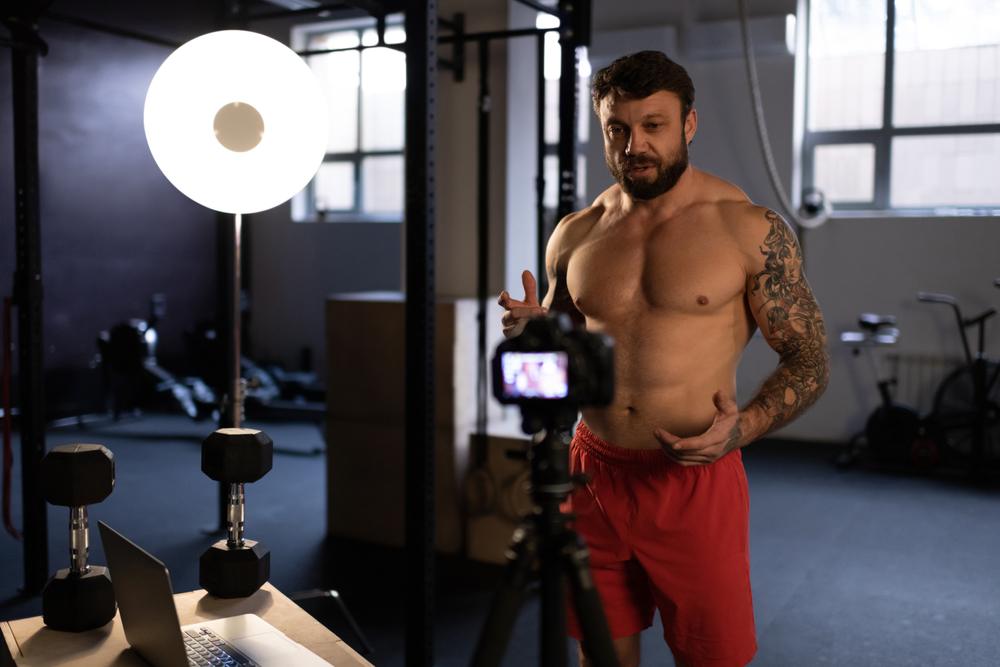 Fitness bloggers make affiliate sales by linking to and successfully converting a lead (approved sale or sign-up) on any affiliate services or products. There are different types of commission structures possible, but most will earn through pegged percentages.
Many affiliate programs in the fitness niche are available under the larger ad networks like Commission Junction, Awin, or ShareASale. Joining these platforms will give you access to hundreds of new affiliate programs you can apply to. Once accepted into an affiliate program, you'll receive access to affiliate text links, product links, affiliate banners, images, and more, so that you can start promoting (and earning!) across your blog and social. All earnings and clicks can be tracked in your affiliate dashboard.
Tip: It's wise to only apply to trustworthy programs with notable reviews and high commission payouts. If you're not sure which to apply to first, it helps to spy on other fitness blogs to see what affiliates they're promoting! If they're using them then it's most likely because they work well.
Here are a few examples of popular fitness affiliate programs and their respective commission rates:
Jillian Michaels Affiliate

– promote online fitness courses with fitness training expert Jillian Michaels and earn a 20% commission on new sign-ups.

Sweaty Betty – an online fitness apparel store for health-conscious women. Affiliates can earn up to 12%.
Fit Lifestyle Box – a monthly subscription box featuring fitness products and motivation boosters! Affiliates earn a flat rate of $10 per lead.

MyProtein

– a leading online sports nutrition brand. Affiliates can earn up to 8% commission.

GNC – a globally-recognized brand of supplements. Earn a 5% commission on valid leads.
Strength.com – earn up to 75% commission on leads.
ACE Fitness – provides online courses for individuals seeking professions in fitness. Earn 8% commission on successful referrals.
Which affiliate programs you promote wholly depends on your niche audience. If you have a predominantly women-based audience, check out this list of affiliate programs for women in fitness. Other possible niches affiliate promotions could be home gyms, bodybuilding, outdoor fitness, triathlon training, sports, and many other possibilities!
How Do Fitness Bloggers Earn Ad Revenue?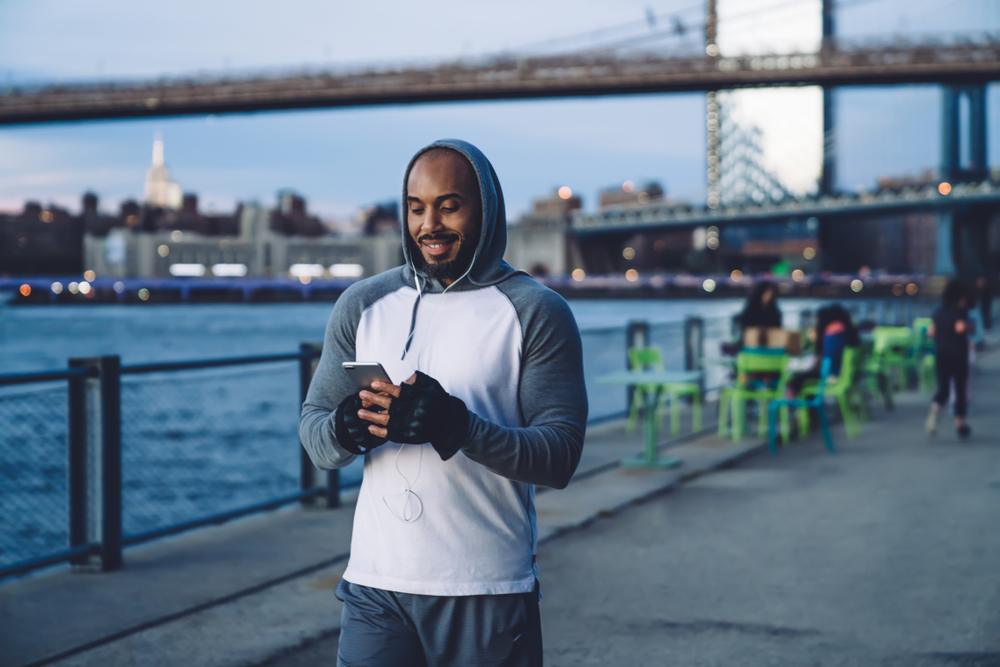 When blogs are able to pull in a decent amount of traffic from Google, social, and referrals, then it's prime time to set up ads. Most bloggers do set up ads in order to earn passive income, but it's not mandatory. Generally speaking though, most bloggers do set up ad revenue.
The majority of successful fitness bloggers, like the ones we saw at the beginning of this article, join ad networks to add to their income streams.
Average CPMs (cost per mille) rates are fairly high for the fitness industry with CPCs (cost per click) can reach up to $20 for some fitness and health blogs. Other reports state that CPCs can even go up to $50 since the health industry ranks in the top three industries for profitable niches.
Thousands of ad networks exist to optimize performance and click rate, but some are ranked higher than others.
Here are a couple of ad networks that have specific customizations ideal for fitness blogs:
Note: If you click through a few top-ranking fitness blogs, you'll notice the ad network is displayed under in-content ads or at the website footer. Examples: "Exclusive Member of Mediavine Food" is shown on Fit Mom Journey's blog and "An Elite CafeMedia Lifestyle Publisher" appears on Diary of a Fit Mommy's blog. Before you choose an ad network, check out other fitness blogs to see who they're working with.
How Much Do Fitness Gurus Earn On YouTube?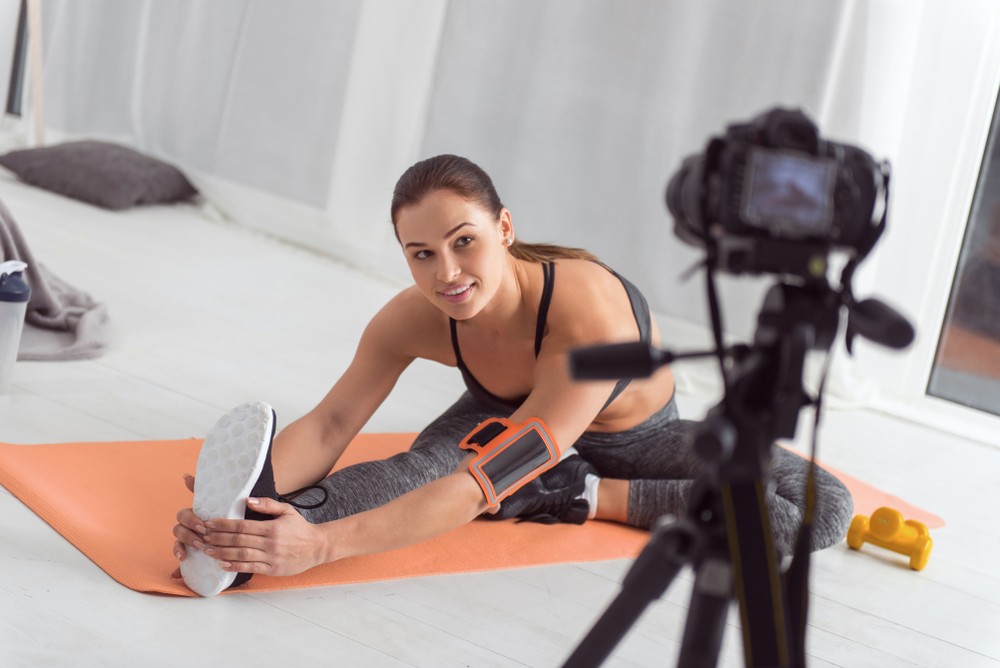 Youtube videos can also earn you extra income the same way ad networks do: through Youtube ads (AdSense). The typical CPM range for Youtube ads is between $1-10 but in the fitness niche, you can expect those to go a little higher for top-tier fitness channels.
According to an article on CNBC, the highest-earning fitness gurus on Youtube earn between $80,000 – $800,000+ per month from their channels. (Whoa!)
Where does that leave the small-medium sized fitness channels earnings?
To find out, check out this video by fitness guru Mohammed Dakkak who is a bodybuilder and currently has less than 5k subscribers (small fitness Youtuber):
Let's scale it up a notch. Here's a medium-sized fitness Youtuber with 329K subscribers sharing how much he earns as an active navy sailor and fitness junkie on Youtube:
And finally, here's Kenny Ko (387K subscribers) whose earnings aren't great from Youtube ads but nonetheless receives a nice paycheck from Youtube sponsorships. He notes his best year churned out approximately $360K dollars!
Other Ways To Make Money With A Fitness Blog
Other than affiliate marketing and ad revenue, here are the most common ways to earn with a fitness blog.
Sponsored Posts & Partnerships
As Kenny mentions in his Youtube breakdown, sponsorships account for most of his earnings. The same can be true with fitness blogs as it is with fitness channels. There are even fitness Instagrammers like Rachel Bratheon – aka Yoga Girl – charging up to $25,000 per post to promote products or brands on her Instagram feed.
Selling Fitness Trainings & Other Info Products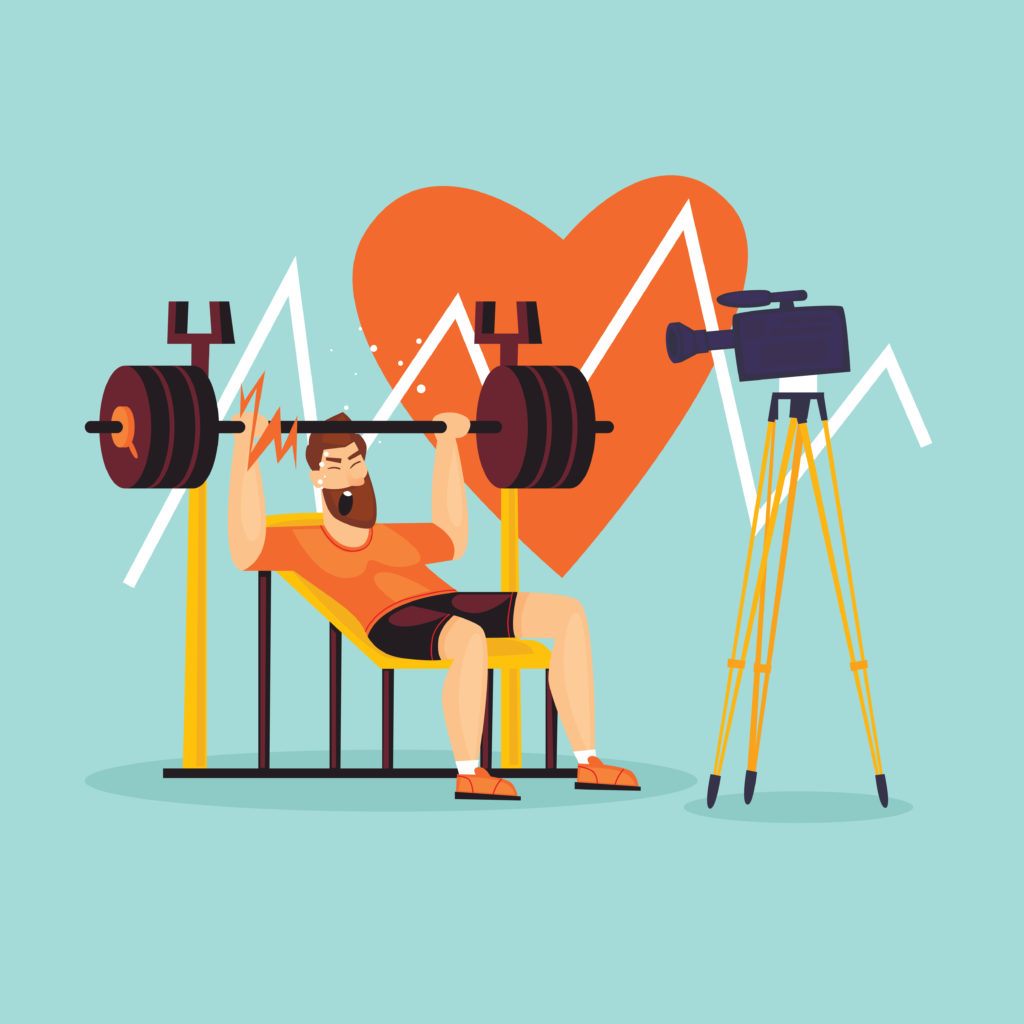 The most successful bloggers will always (eventually) come out with their own products. As Lauren and Alex said on their blog Create and Go, t's great to sell other people's products (affiliates) with a $5 margin, but if you can sell your own then those margins can turn into $20, $30, or even more!
Here are some physical and digital product ideas that one could market and sell on a fitness blog:
Supplements
Online coaching, ebooks, books
Meal planning sheets
Fitness courses and trainings
Workout apparel, gear
Gym equipment
Healthy eating recipes
Fitness/health blogging tips
Selling webinars/seminars
Selling the Fitness Blog
Selling a blog is always a good Plan B for when the blog outgrows your available time. And because fitness blogs are highly competitive and lucrative, it'll be easy to sell to someone with the right tools and resources to make it grow even larger.
Much like flipping houses, there are people out there who buy and flip niche websites for a living. You can usually find them on forums or blogs or through email outreach. But to be safe rather than sorry, always try to sell via an agency or brokers like EmpireFlippers or Motion Invest.
Paid Media Content
Lastly, you can turn a nice profit with a fitness blog by selling or renting out ad space to private brands or labels. Typically, you can negotiate for higher CPCs or CPMs than you would get with an ad network (especially if you were willing to exclusively promote the brand/product in question).
Paid media placements are a flexible income source for bloggers, so feel free to adjust your prices based on how you value your time and blog. If you're in the dark about where to start, here's a helpful formula to calculate how much to charge: ($/month/ad = daily visitors divided by 10).
Want To Start Your Own Fitness Blog?
There's no better time like the present to finally start that fitness blog you've been dreaming of!
To get started, you'll need a snazzy fitness blog name to stand out from the crowd, reliable web hosting, a focused fitness niche, lots of ready-to-publish content, and a burning desire to crush it!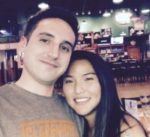 Nathaniell
What's up ladies and dudes! Great to finally meet you, and I hope you enjoyed this post. My name is Nathaniell and I'm the owner of One More Cup of Coffee. I started my first online business in 2010 promoting computer software and now I help newbies start their own businesses. Sign up for my #1 recommended training course and learn how to start your business for FREE!