So you enjoy doing funny impressions, mimicking radio hosts, and making boisterous announcements like a sports broadcaster. Have you ever considered making money doing voice overs?
For many people, voice over acting seems like a far-away daydream. While you may have already known that you can make money with your voice, you probably never truly believed that you could make it happen.
But thanks to modern technology, opportunities for voice over work are booming. Now, not only can you train to become a voice actor online, but you can actually work from home doing voice overs for entrepreneurs, YouTube channels, audiobooks, commercials, and so much more.
That's right – whereas before voice acting was reserved mostly for people with natural-born talent, now it's a legitimate career path for anyone with the drive to sharpen their skill. Personal voice trainers and even online voice over courses are now in reach.
So if you've ever dreamt about making money doing voice overs – now's your chance! In this guide, we'll talk you through the process of how to get started with voice overs, and more importantly, how to make money doing it.
How To Make Money Doing Voice Overs
OK, so you have a bit of talent already doing voice overs. But to make money in this industry, you'll need to pick a niche and hone in on your skills.
Did you know that there are actually up to 10 different types of voice over you can do? While styles may vary depending on which site you read, these are the most mentioned:
Animation
Announcing
Audio Books
Commercial
Corporate
E-learning
Video Games/Interactive
Narration
Promo
Trailers
So even if you aren't the best voice actor, you can still make money with your voice. In this article, we will dive into the five most popular and specific ways to make money doing voice overs, in particular:
Voice Over Acting
Voice Over for Podcasts, YouTubes, etc.
Voice Over Narration
Voice Over for Dubbed Translations
Voice Over for E-learning
5 Ways To Make Money Doing Voice Overs
1. Voice Over Acting
Voice over acting is technically an umbrella term. But for the purpose of this guide, we're going to talk about as including commercials, animation, and broadcasting.
Basically, any voice over work that requires you to act or make an impression; whether that's to put on a different dialect or accent or to assume the role of a character.
So what kind of jobs can you do in this field?
You can work on radio, television, film, online advertising, etc. Commercial and animated voice acting makes up around 8% of the voice over job industry.
According to Voices.com, voice actors can make anywhere from $100 for a local radio commercial up to $10,000 for a national TV commercial. It all depends on the size and nature of the project.
Similarly, animation voice actors can pay $100 for a 15-second animation role and up to $10,000 for a lead role in an animated short. Imagine landing the starring role in an animated feature film!
2. Voice Over for Podcasts, YouTubes, etc.
If you don't have the experience or skill to take your voice to Hollywood, don't fret! You can still easily do voice overs for smaller outlets, for brands, agencies, or entrepreneurs who are in need of voice talent for their podcasts or YouTube channels.
Many companies need guided explainer videos for introducing their products or services. Bloggers (like me) can also hire voice talent for YouTube narration if needed.
While rates for such work will vary per project, you can expect to earn between $50-100+ per hour just doing voice overs for podcasts and YouTubes.
3. Voice Over Narration
Like acting, narration is a special skill. When applied to voice overs, it's like a double-edged sword! Someone who can narrate well – as in, embody the character/role they're assuming. Narration also involves spoken commentary of stories, whether written or visual.
While you can be a voice over narrator for films, cartoons, animations, and the like, you can also set out to do audio book narration – reading books for audio listeners.
Occasionally, book authors will narrate their own books to embody the characters' voices or script exactly how they intended it as written. Most often, however, authors will hire professional voice over narrators to read their books from front to back. This requires lots of talent and skill and therefore is a job that pays well!
Again according to Voices.com, the standard audio book narration rates are average between $200-300 per recording hour. For most books, that works out to be around $1,500 per job (or a book that takes between 4-6 hours to narrate – sans do-overs).
4. Voice Over for Dubbed Translations
Yet another specialty of voice over acting – dubbed translations. Believe it or not, there's a high demand for voice over artists who specialize in dubbed translations, accents, and dialects.
If you have experience or skill speaking other languages – or simply doing the accents of them – then there's voice over work out there for you too!
Translation fees should be charged differently to voice over rates. In addition to considering the project length, type, market, audio format, and language required, you should also consider the timeframe and royalty charges.
Prices provided by the Voice Realm estimate that a non-broadcast job such as translation could pay between $60 for 0-15 seconds (0-40 words) and up to $685 for up to 60 minutes (7,501-10,000 words).
5. Voice Over for E-learning
E-learning is a sub-specialty of voice over you can do. This requires an extra understanding of the content in order to properly convey the information to the learner.
Having a narrator who can do this in a natural and conversational way is key to the success of the project. That's why pay rates per hour vary depending on the type of e-learning.
For example, there is generic e-learning (for most courses), then technical/medical e-learning, and institution e-learning for schools and NGOs.
E-learning rates pay per word or per minute and can vary between $0.12 per word or $18 per minute up to $0.55 per word or around $80 per minute.
What Is The Average Voice Over Per Hour Rate?
As we see above, the voice over per hour rate will depend on a several different factors.
Project length (i.e. words, minutes, hours, etc)
Market (i.e. local, global, regional)
Type of voice over (i.e. commercial, narration, translation, etc)
Audio format required
Language (if required)
etc
Judging by the rates we've already seen for a few of the different style of voice over jobs featured in this article, it seems that you can expect to earn between $50-150 per hour, if not more, for voice over work.
Where To Find Voice Over Jobs Online
So now we know all about the different styles and earnings of voice over work at large – where do you go to actually land a contract?
The most obvious choices for searching for such work will be to check online. Here are the best places to start your search:
Voice over marketplaces (i.e. Voices, Voices123)
Freelance marketplaces (i.e. Upwork, Fiverr)
Agencies
Ads
Other websites (i.e. ACX)
Voices.com – is one of the leading marketplaces specializing in connecting voice over artists with voice over employers! You can set up a profile in minutes and apply for all types of jobs in voice over from animation to TV to video games.
Voices123.com – is another great place to begin your voice over career. Since its foundation in 2002, brands such as Coca-Cola and Airbnb have used Voices123 to hire voice over talent.
Bodalgo – has won the OneVoice award three times in a row for having the best online casting. If you specialize in commercials, explainer videos, corporate movies, etc., Bodalgo is a good place to apply for a job.
Upwork.com – has hundreds of listings in search of voice over talent. Last time we checked, there were over 1,000+ job posts on the hunt for professional voice over artists to work on a diverse array of jobs – many of which seek out voice over talent who can do accents and translations!
Fiverr.com – is one of the best places to get started earning money doing voice overs. Even entry-level voice over actors can make good money thanks to Fiverr.
ACX – if you are particularly wanting to be a voice over narrator, check out ACX (Audiobook Creation Exchange) for narration and audio book jobs.
Examples of Voice Over Freelance Artists
Example 1: The Bearded Voice (Upwork Freelancer)
The Bearded Voice is a fantastic example of how you can "niche down" your voice talent to specialize in a particular style. The Bearded Voice by Joe Mills specializes in male voice-over talent in American English. Joe's voice is highly sought out. As such, his voice over rate per hour is $150.
He's worked on explainer videos, commercials, guided meditations, and documentary narration, and also dipped his toes in e-learning, video games, audiobooks, and guided audio tours.
Example 2: Faulks Digital (Fiverr Freelancer)
Josh Faulkner is a full-time video producer, presenter, and voice over artist on Fiverr.com. Since taking voice over courses on Fiverr, he was able to scale his business and earn $1500 in just one month of doing voice overs thanks to freelance work. In the below video, he shares the juicy details of how he got started and his plans for scaling to 6 figures.
Is Doing Voice Overs Worth It?
Few people can use their voice for work. So, if you have either the training or the talent, then you should definitely consider doing voice overs as a professional career.
With pay rates per hour up to $100, $150, $200+ and above, I'd say voice over work is pretty worth it! Even if you do have to invest in a voice over course, the ROI is pretty cushy. And as Josh exemplifies above, you can start earning good money fast within just a few weeks of selling voice over work.
The workload might be tricky to juggle at times, but ideally, you wouldn't have to work that much per week in order to reach a full-time salary.
Luckily for me, I use my keyboard to make that amount of money thanks to my affiliate websites! That said, should you ever decide to not pursue voice over talent, you can still make heaps by working online doing blogging, podcasting, YouTubing, or freelancing!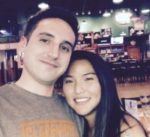 Nathaniell
What's up ladies and dudes! Great to finally meet you, and I hope you enjoyed this post. My name is Nathaniell and I'm the owner of One More Cup of Coffee. I started my first online business in 2010 promoting computer software and now I help newbies start their own businesses. Sign up for my #1 recommended training course and learn how to start your business for FREE!