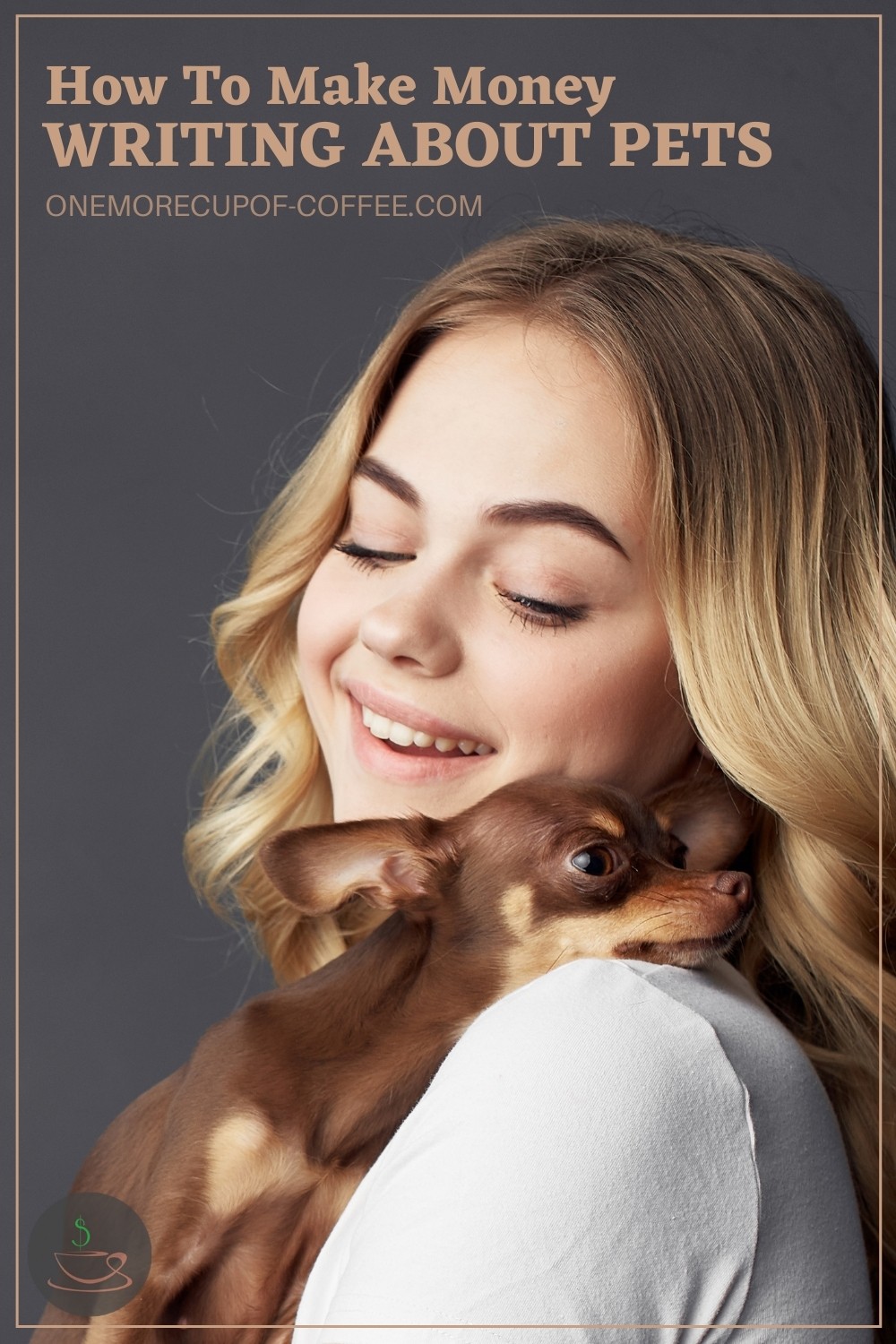 Curious about how to make money writing about pets? We got you! The pet niche is enormous, so you would be correct in guessing that there's a lot of money-making potential in this market.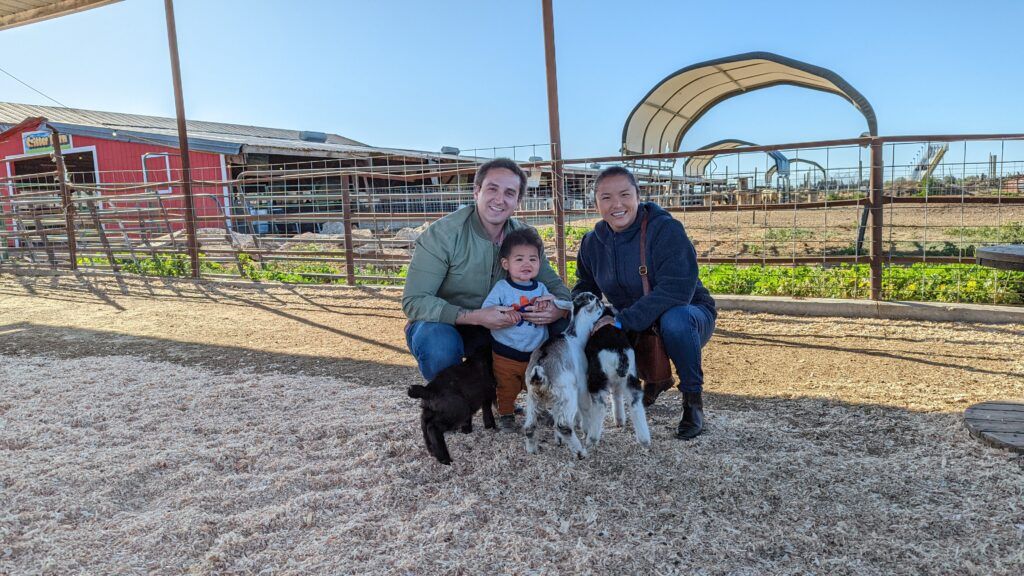 Are You Ready To Work Your Ass Off to Earn Your Lifestyle?
Are you tired of the daily grind? With a laptop and an internet connection I built a small website to generate income, and my life completely changed. Let me show you exactly how I've been doing it for more than 13 years.
As a writer especially, you have the unique opportunity to create content for animal magazines, pet blogs, and more. Even if you aren't a writer specifically, but are an expert in your field (i.e. practicing veterinary medicine), you could still make money writing pet-related content.
In this guide, we'll teach you the three main ways you can write about pets and get paid for it. You can even do this work from home, seated next to your own furry friend!
How To Make Money Writing About Pets
So you want your love for pets and animals to spill out onto your keyboard, eh? Then you'll want to grab a notebook and pen to jot down these tried-and-tested jobs to do just that. The top ways to earn money writing about pets and animals alike is often by:
Starting a blog
Becoming a freelance content writer
Contributing to magazines, publications, etc, as a guest pet expert
While each have their own pros and cons, which we'll get into in just a bit, they all share one thing in common: writing!
That said, if you aren't feeling even the slightest amount of excitement at the thought of writing, then maybe you should try these other work-from-home jobs (that don't require a phone either, might I add).
On the other hand, if you are excited to start writing about pets, then keep reading below for the how to do just that.
Start Your Own Pet Blog
Starting a blog might sound like a hobby more than a job, but you'd be surprised at how much you can make from blogging. In particular, pet blogs are growing by the day in popularity (as is competition).
And with the number of households with pets increasing in the United States each year, more and more people are searching online for how to better care for their furry friends.
That's where you can come in to share your knowledge and experience with other people!
Better yet, with a blog, your potential earnings are virtually unlimited. That means you can seriously grow your pet blog business and all within just 1-3 years!
If making thousands of dollars a month just to write about pets sounds good to you, read more below on how to get started.
How To Get Started
Never considered starting an affiliate blog before? When you first start out, there are quite a bit of steps to consider.
Domain
Web Hosting
Blog Builder and Theme
Niche
Content Strategy
SEO and Organic Traffic
Marketing
Monetization
I have several guides to help you start a blog that will ease you into this lucrative universe. Once you have your blog foundation set up though, you can then focus on creating the content around pets depending on the niche you choose to write about.
Picking an affiliate niche is essential when starting out, especially in the pet industry which encompasses so many different topics. Do you want to write about pet health, nutrition, behavior, grooming, or even furniture? Whichever pet niche you choose, make sure to stick to a consistent publishing schedule so you can attract an audience.
Once you begin to amass an audience, then begins the money magic! So how do even make money with a pet blog, you ask?
How Much Money Can You Make?
How much you can make as a pet blogger will all depend on your content strategy, traffic size, and monetization methods. However, you can expect to earn between $1k-$5k per month in your first years of blogging, and up to $10k per month and beyond in the years that follow.
There are typically 3-4 ways that pet bloggers make money. They are:
Affiliate Marketing
Display Advertisements
Sponsorships
Digital Products
Affiliate marketing simply means that bloggers can earn commissions on products they recommend on blogs (should a reader click through and purchase said product or others). Since there are so many pet products available online, you can viably earn money by joining pet affiliate programs and placing links throughout your articles.
Putting ads on your site is another way to earn money as a pet blogger. What's magical about this monetization method is that you can even earn money in your sleep! This is how I earn over $5k+/month in passive income. (Don't believe me? Check out my Mediavine income report).
Sponsorships and digital products are additional ways to earn money writing about pets. Pet brands are particularly eager to get their products out in front of ultra-targeted readers, who are easily found reading pet blogs! As a blogger, you also have the potential to sell digital products, such as ebooks, printables, courses, and more.
If you don't want the responsibility of managing your own blog, but still want to write about pets to earn money, then you could consider becoming a freelance content writer.
Become A Freelance Ghostwriter
Not a fan of writing for yourself? Then what about if you write for other people? You can make great money as a freelance writer, particularly a content writer or ghostwriter (meaning, you write anonymously for other blogs and websites).
Seeing as brands are converting to online marketing and starting blogs, there's a high demand for content writers. People who can write SEO-friendly article-style posts that can either educate, inform, or entertain readers while attracting new ones.
Since many blogs like to publish articles under their own name, they often outsource ghostwriters to do the writing for them.
While you can be a freelance writer and publish under your own name/profile, many content writers accept the terms to write for blogs anonymously.
And if you want to write about more than just pets, here are 20+ freelance writing side hustles you can do.
How To Get Started
To start as a freelance writer, you should aim to practice writing blog-style articles every day to get familiar with the tone, structure, and style that many blog owners are looking for when outsourcing writers.
Next, create a free profile on one of the popular online marketplaces for freelancers. Our favorites for finding pet writing jobs are:
To grow as a pet writer, you need to provide consistent, high-quality work for your clients. Once a project finishes, clients review you on a 1-5 star rating.
Lots of 5-star reviews will land you higher-paying contracts and long-term clients, which is key for earning a sustainable income.
How Much Money Can You Make?
So how much can you make writing about pets for publication on other blogs and websites?
Starting out, you could earn $20-40/hour. As you grow in experience and expertise, however, you could earn anywhere from $50-100/hour.
Make sure to adjust your prices depending on the deliverables requested. Above all, charge what you're worth!
If selling your writing anonymously doesn't sit well with you, then you can always publish content publicly as a guest expert or contributor.
Become A Pet Expert Contributor
For those of you who are already fairly knowledgable about pets, or have particular expertise in the veterinary world, then you have the unique opportunity to write about pets for publications and get paid to come in as a guest expert.
Not only can you get paid a premium for your writing, but you can get additional bonuses for sharing your expertise on a particular subject.
This would only be possible if you have a quality reputation and are recognized for your practice. But if so, here's how to get started!
How To Get Started
Beyond going to school and becoming certified as a pet ___ (fill in the blank), you will also need to market your writing services.
Should you decide to not go the freelance marketplace route, then you should consider starting a social profile or a blog. In this case, your blog could act as an online portfolio.
So instead of writing SEO-focused articles with the aim of ranking in Google, you would simply showcase and promote your writing services.
Ideally, you would also have a 'work with me' page indicating any past partnerships writing for big media, magazines, and popular pet brands.
Then, either by word-of-mouth of advertising, you should build a network. Send out pitches to brands and publishers regularly so that you increase your chances of landing a job.
How Much Money Can You Make?
Seeing as you would have expert knowledge about pets to share, you could potentially charge double or triple what you would charge as a ghostwriter.
When pricing your services, factor in your expertise. Not all people have it! For example, are you a certified dog trainer? Pet food specialist? Trained in the field of exotic pets? Then charge extra for your knowledge.
As a ghostwriter, you can reasonably charge up to $0.10/word (or $100 per 1,000 words). As a pet expert writer, you could charge double or establish a "fixed" guest appearance fee.
Industry Examples
Example 1: The Fluffy Kitty (Blog)
The Fluffy Kitty is a homegrown blog about cats that was inspired by Brittany and Paul's adopted cat named Yoda. Fluffy Kitty has worked with large brands in the industry, including Royal Canin, NutriSource, and Litter-Robot, among others. From a quick glance at their blog, you can see they are earning from both affiliate commissions and Mediavine ads.
Example 2: Pet/Veterinary Writers (Upwork)
Upwork has a constant flow of job listings in search of veterinary writers or pet bloggers. This is a great example to show how much demand there is for writers knowledgeable about pets or those with pet care experience. As a freelance writer about pets, you could earn good money by applying to these jobs.
Can You Make Good Money Writing About Pets?
Pets, for many people across the world, are as close as family. So anytime you write about pets, you're catering to a specific audience of pet lovers – and that is very valuable in the eyes of pet brands and publishers.
So, yes, you can make good – if not fantastic – money writing about pets in the online space (or offline, too).
Whether you want to be a pet blogger, ghostwriter, or work with animals in a professional matter and write about it, there's money to be made!
If you're thinking about taking your passion for pets and turning it into your full-time job, which of the above three routes will you choose to go? Let us know in the comments!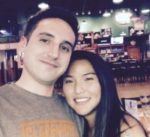 Nathaniell
What's up ladies and dudes! Great to finally meet you, and I hope you enjoyed this post. My name is Nathaniell and I'm the owner of One More Cup of Coffee. I started my first online business in 2010 promoting computer software and now I help newbies start their own businesses. Sign up for my #1 recommended training course and learn how to start your business for FREE!