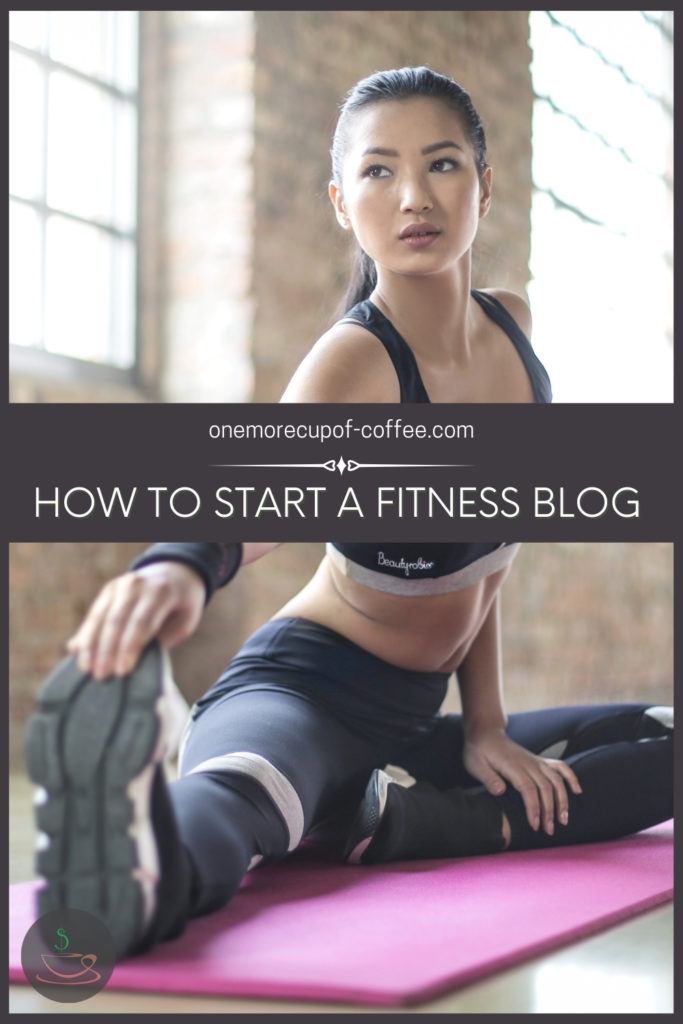 Whether you are a fitness guru or are just someone with a passion for sweating it out and staying healthy, then starting a fitness blog could be your next path forward. It can be daunting to think about all the individual parts that go into a blog. In this guide, you'll learn step-by-step how to start a fitness blog so you can reach both your fitness and blogging goals.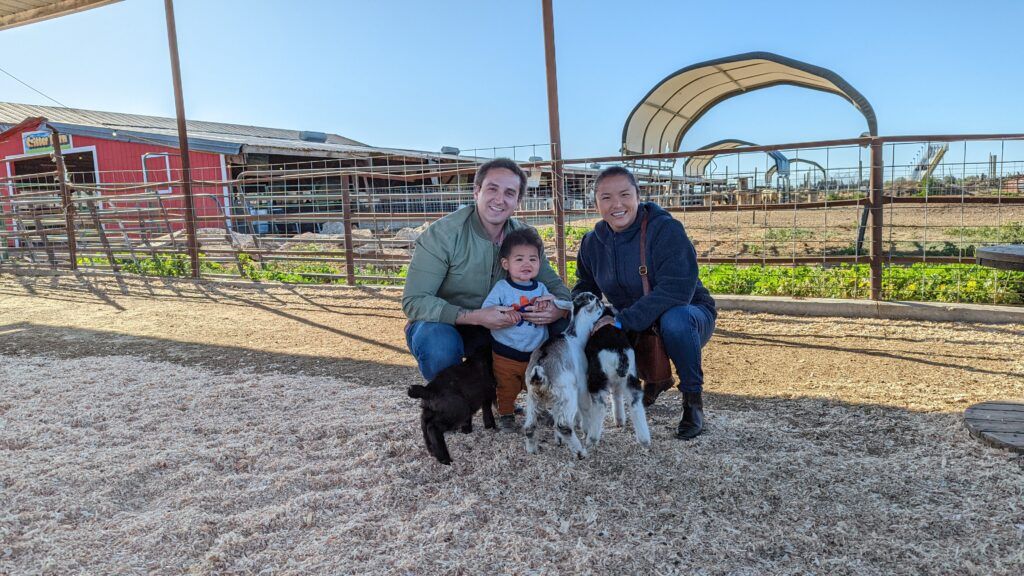 Are You Ready To Work Your Ass Off to Earn Your Lifestyle?
Are you tired of the daily grind? With a laptop and an internet connection I built a small website to generate income, and my life completely changed. Let me show you exactly how I've been doing it for more than 13 years.
Blogging about fitness might be your passion, but this industry is highly lucrative too. How does it sound to turn passion into profit? The art of blogging and growing a monetizable presence online is today's hot new career.
In general, blogging is not only a way to show your unique perspective and talent to the world, but it is also a way to ultimately bring value to people. For example. at the core of your workouts, the purpose is to be fit and sharp both physically and mentally. It's not just to show off your six-pack abs.
With fitness blogging, your inspiring others to follow suit – live a healthier lifestyle that incorporates elements of fitness including, but not limited to, aspects of nutrition, training tips/tutorials, exercises, etc. Your fitness blog could even talk about the best sustainable activewear for women.
There are hundreds of topics and niches in the realm of fitness blogging that you can capitalize on. Without further ado, here's everything you need to know to start your dream fitness blog and turn it into a money-making machine.
How To Start A Profitable Fitness Blog Business
Pick A Brand & Domain Name For Your Fitness Blog
The first step in starting a fitness blog is choosing a brand and domain name that aligns with your website goals. What will the bulk of your content be? What is your fitness niche? Pick a niche that you can write about it both strategy and passion. Will your fitness blog pertain to mental health and body positivity or offer dieting tips and exercises for busy parents?
Whatever it is, if you don't enjoy what you're writing about, it will be much harder to start! Once you find your niche and the purpose of your blog, it'll be much easier to choose a unique and identifiable domain and brand. If you're not sure where to begin, here are 50 fitness blog name ideas to inspire your next workout.
A fantastic example of a fitness blog is Love Sweat Fitness by Katie Dunlop. Katie started her fitness blog to share her workouts to inspire and help other women reach their fitness goals. She also blogs about positivity, nutrition, lifestyle, and travel! Her domain follows her branding "Love Sweat Fitness" which is short, sweet, and easy to recognize.
Build The Blog
Like a good workout, a blog will have "core" functions that will help build a solid foundation for your fitness business.
Domain
Hosting
Website builder
Once you've chosen a good name for your blog, make sure to check for its availability and then register it. You can buy a domain name from a third-party provider (i.e. GoDaddy) or directly through your hosting provider.
Hosting providers come in many shapes and forms but you want one that is powerful enough to support your fitness blog as it grows. Bluehost and Kinsta are two great options for hosting, each with its pros and cons. Bluehost is a low-cost hosting company that hosts your website on shared servers. The good? It's cheap. The bad? It's the slow runner of the pack.
If you want to have your fitness blog outperforming your competition in the race for site speed, then you should consider Kinsta. Kinsta is a managed WordPress hosting provider that comes at a higher monthly cost. If you can foot the bill each month, it'll be well worth your time to have a host that is reliable, fast, and secure, especially in the eyes of Google.
When you start an affiliate blog you should choose WordPress.org as your website builder (CMS). Other platforms, like Wix, Weebly, or Blogger, just won't have the same user-friendly and optimized features you need to succeed as WordPress.org will. Learn more about why I use WordPress for all of my affiliate blogs (even after ten years in the business) in the below video.
How To Grow Your Fitness Blog
To grow your fitness blog you need to work on it almost every day as you would if you were training for a marathon. In many ways, blogging is a marathon. It's not a sprint. There's not any fast-track to huge traffic without putting in the time and effort.
Free Traffic via Google
To grow a fitness blog in such a way to foster long-term growth and success, you'll need to learn Search Engine Optimization (SEO) and keyword research to rank for terms and queries in search engines (although the main player you want to focus on is Google). Investing in a keyword research tool and learning the ways of SEO will project your blog forward and help you attain your goals much faster than if you spent all your time writing and publishing content without a strategy. Know your audience. Know your goals. And don't give up!
Social Media + Networking
The other way to grow your fitness blog is through your social media channels and networking opportunities. These days, bloggers most always have a corresponding social profile where they post daily images, updates, or videos to attract their target audience. Though growing a social brand isn't necessary for all niches, the fitness niche is perfect for it. Have a fitness outfit you want to share? Maybe a yoga pose with the day's mantra? Or how about a 5-minute intense workout video to strengthen those glutes? There are so many ways to be active on social media. Plus, growing a community of both followers and fellow fitness bloggers also helps growth as you learn and trade skills and become somewhat of an authority in your niche.
How To Make Money From Your Fitness Blog
The million-dollar question: How can you make money from your fitness blog? Can your workouts and fitness advice actually pay the bills? Absolutely. While some bloggers earn a couple hundred to a few grand each month from their blog, lots of fitness bloggers have soared their income to 30K, 50K, even 100K per month. The question is not how much you can make, though, but actually how do you set your fitness blog up to make money?
Affiliate Marketing
The first way you can make money as a fitness blogger is by inserting links from the top fitness affiliate programs related to your niche. Each blog visit could potentially turn into a click, purchase, and ultimately into a commission. Although the individual commission earnings might seem small, over the course of a month with 10, 20, 30, 70, 100K visits, those earnings start to stack up and turn into hundreds or thousands of dollars. When done strategically, you could blow up your earnings from affiliates alone without even having to rely on display ads, which is the second income stream for bloggers.
Display Ads
Fitness is a competitive industry, so lots of businesses and companies are paying well to get their ads featured on fitness blogs. That is great news for fitness bloggers who earn passively from allowing ads on their site. Many bloggers earn $10-30 per day just from display ads. It can be more. Sometimes less. It all depends on your fitness website. Once your blog traffic grows enough to reach the minimum requirements by ad management companies (for example, 50K/month for Mediavine, 20K for SheMedia, etc.), then you should seriously consider joining one of the networks and start earning from your fitness blog just with display ads. Learn more about making money from display ads in my personal Mediavine income report for One More Cup of Coffee.
Sponsored Content
The fitness industry is chock-full of sponsorship opportunities. Depending on your niche, you could get paid to collaborate with brands for promoting their products. This could be anything from yoga mats, clothing, and sporty activewear, to nutritional supplements, meal plans, and exercise equipment – you name it! You could also make money from selling your own training packages and gear once your brand takes off. There isn't a consensus in the fitness blogger industry on how much to charge, but this blogger rate card by Hobo With A Laptop seems to satisfy the bill for any niche, seeing as it's based on experience and domain authority (DA).
Why Fitness Blogging Is An Evergreen Business Opportunity
One could say that there are already too many fitness bloggers out there. But even though the fitness industry is largely competitive at this point, there's always room for one more. Unlike at the gym where you may have to fight over the elliptical, there's plenty of space and opportunities for bloggers to grow a business online. Plus, more and more people are seeking online resources – i.e. blogs – to get advice from.
These days, blogs aren't just an online outlet for people to reflect on their lives. Instead, they are legitimate businesses offering incredible amounts of value and inspiration for others. Fitness blogging is a profitable and evergreen business opportunity because people will always look up to their favorite fitness guru or influencer for advice, training, tips, and a sense of belonging and community.
Are you going to be the next fitness blogger to do that? If you can wake up at the crack of dawn to get your exercise in before work, then that's no different from starting a fitness blog. Sometimes to reach your fitness goals all you need to do is take it day by day. After a year, the transformation can be pretty impressive!
It's Time To Take Action!
You've read this far. What's holding you back?
Earning consistent income from a blog is not some kind of crazy, pie in the sky dream anymore. Millions of people start and run their entire business from a laptop.
The secret is out. The trail has been blazed. Just follow the steps and make it happen.
Do you want it bad enough to make it a reality? Stop reading and start doing. Here's how to build a blog and make money, even if you have no previous experience.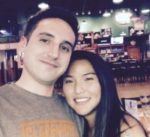 Nathaniell
What's up ladies and dudes! Great to finally meet you, and I hope you enjoyed this post. My name is Nathaniell and I'm the owner of One More Cup of Coffee. I started my first online business in 2010 promoting computer software and now I help newbies start their own businesses. Sign up for my #1 recommended training course and learn how to start your business for FREE!