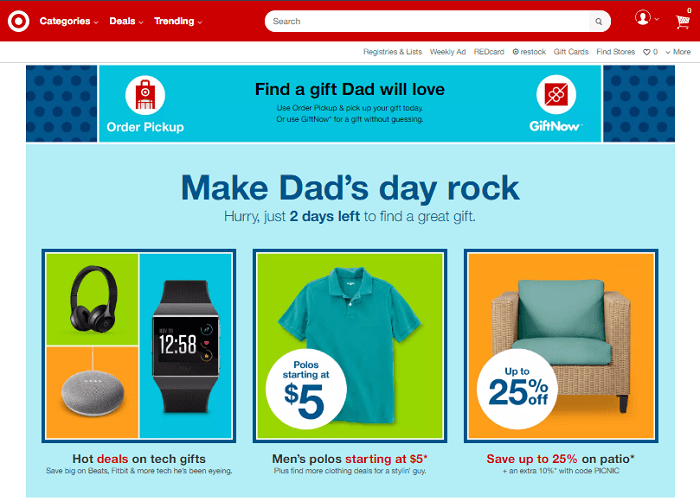 While we all have our favorite department stores, it's without a doubt that Target has continually proven to have quality products that are well above most of its competition. That's why when you're looking for an affiliate program Target should be top of mind.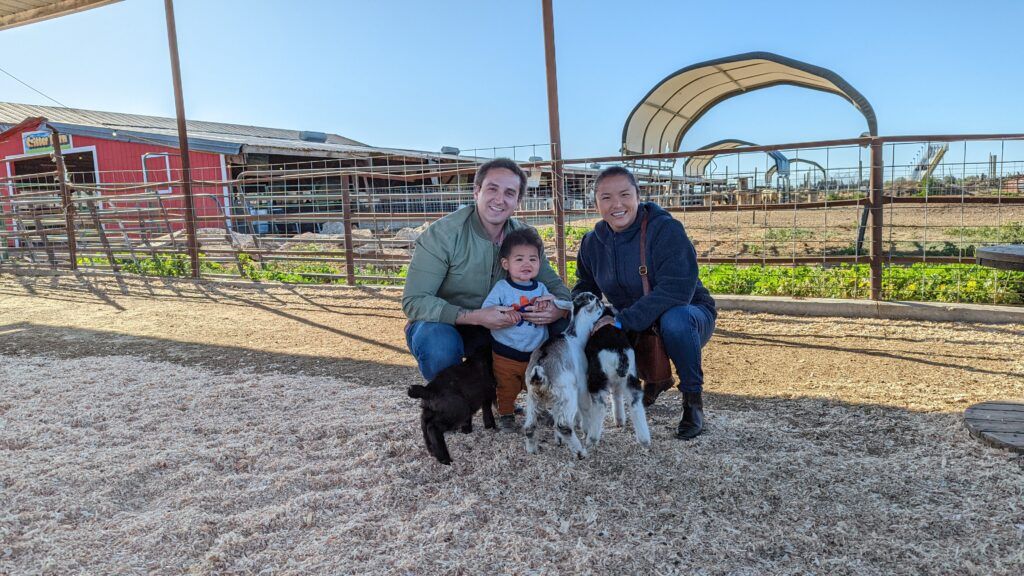 Are You Ready To Work Your Ass Off to Earn Your Lifestyle?
Are you tired of the daily grind? With a laptop and an internet connection I built a small website to generate income, and my life completely changed. Let me show you exactly how I've been doing it for more than 13 years.
They offer up to 8% commission for their affiliate partners which is much higher than most product sale affiliate programs. If you're not familiar with affiliate programs, then you should definitely read on! Affiliate programs have been around for a long time, but only recently the online world has jumped on board since advertising online has never been easier!
The way an affiliate program works is companies provide different tools to their affiliate partners which allow them to advertise for the companies website products and services. Those links have an embedded tracking code which if the customer ends up making a purchase, you receive a commission on that sale. The commission all depends on the company's rules.
To sign up for Target's program, go here: http://affiliate.target.com/.
What Type Of Products Are Featured?
Target has a large variety of products as it is a worldwide well known department store with store locations in almost all major cities in the US, shipping to your doorstep and now same-day grocery delivery.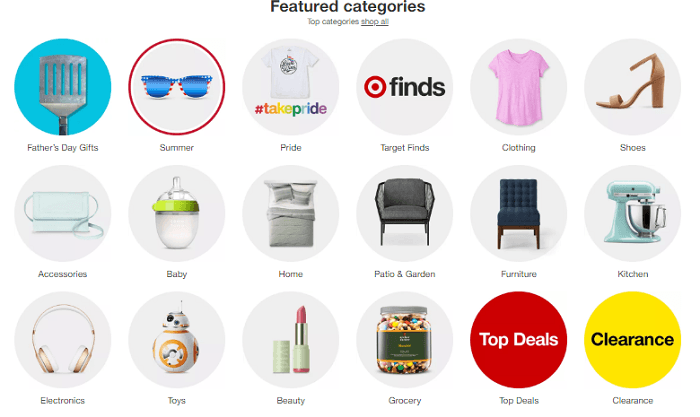 You can find Target's online store broken down into many of the above products, but I'll give a high-level overview below as well:
Seasonal: Every holiday is a new season and Target has many great items available during every season for you.
Clothing/Shoes: Whether you're looking for yourself or your children they have both men and women clothing for all ages and sizes available including a large variety of baby clothing.
Home: Whatever you're searching for to put in your home whether it's kitchen appliances, furniture, decorations, or anything, they'll have it here for you.
Toys: Whether your kids birthdays are coming up or Christmas is approaching, Target has a large section of toys available online.
Electronics: Target has a variety of electronics including TVs, Computers, gaming systems, games, phones, and all of your electronic accessories including cords, earphones, and much more.
Beauty and accessories: There is a never ending list of beauty supplies every person needs from soaps and shampoos, to deodorants, to perfumes and colognes, makeup, and all of the other little odds and ends you need.
Grocery: While all across the US you can get certain non-perishable items shipped to your doorstep, Target has a new same-day grocery delivery program which includes even perishable goods. You have to first check if your location is available for it and then simply order, target does the shopping for you and then it's delivered to you the same day.
Check www.target.com if you want to see more of their products available and current sales.

What Is The Commission Rate?
Target has a tiered commission program depending on the # of sales. Their general payout commission % is 5% of the net sales amount. While most all products have the 5%, the great thing is that as you increase in the # of sales within a given month, the commission % increases. I'll give you one example below
Apparel and Accessories has a 5% commission on net sales, however, if you do achieve 11 total sales in Apparel and Accessories in a month, it will increase to 6% commission. If ou reach 51 in a month it increases to 6.5%. At 301 sales it increases to 7% and so on.
While I could list all of them out here, they are subject to change at anytime and the list is very long. Once you're signed up you can see the full list of commission.
I will point out that there are certain product types which have exceptions in which their base commission is not 5% like anything in the Furniture starts at 3% commission.
The base rate of 5% is a bit higher than most of the other department store affiliate programs which most range between 2-4%. Especially since theirs is tiered and increases as you drive more traffic.
Target's program can be found at Impact (Previously Impact Radius). They are a pretty awesome network, and are growing quickly. I haven't completed my review of them yet, but will post a link here when I've done that. Here's a screenshot of some recent earnings!

Alternative Affiliate Programs
The largest two affiliate programs which relate to Target are Walmart and Amazon and each have their own affiliate programs attached. I'll give you a really high level overview of each of their programs offerings and commissions here as well to make your own comparisons:
Walmart: As one of the largest rival companies to Target, Walmart has one of the largest online department stores in the world. Their affiliate program is easy to sign up, however, the commission rate is quite low with an average of 1-4%. Target's commission of 5+% is definitely a better choice with similar products.
Amazon: While Target has some really high quality products, they are limited by their suppliers and store products. Amazon on the other hand is one of the worlds largest online stores and will have a great deal more products than Target. Their affiliate program also has a nice commission rate ranging from 4-10% depending on the product. It's a good alternative depending on what products you're trying to sell.
While there are many different affiliate programs out there to choose from, selecting the right one can be challenging. It's important to remember that you can use multiple affiliate programs depending on the product you want to promote, but you should try to narrow it down to the best 2 or 3 so you dont overload your readers with different companies.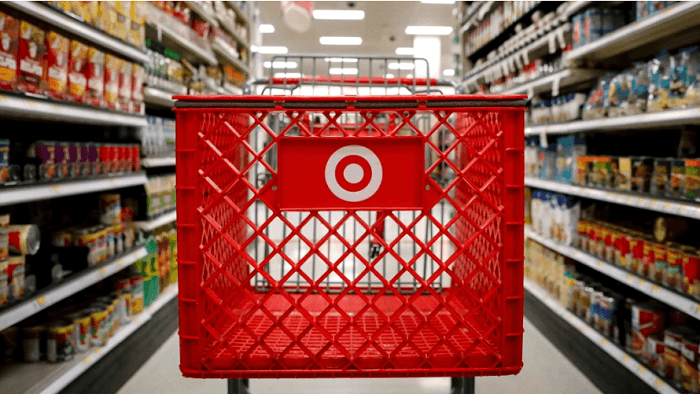 Website Ideas
Since the products Target is selling range from household products, to clothing, to electronics, and many others, the range of ideas you can come up with for websites is endless. You should always pick a niche area that you are passionate about. A few quick examples that I can suggest that I feel Target would be a great partner affiliate is Home Decor and Holiday Gift Ideas.
So lets say you just got your new home or apartment and you're ready to start decorating. The first thing you need is the idea to get you started. Visit a nearby store or just browse their online site and help others come up with great color combinations for anything from curtains to rugs, furniture, and decorations. You can create really great room ideas by simply picking and choosing the best combinations of products online for your viewers.
Now, on a different nice lets talk about holiday gift ideas. No matter what part of the year it is, there is always a holiday coming up and Target has so many seasonal gift ideas. The hard part for me is always finding the best gift thats unique and fun. Starting up a blog or vlog on the best holiday gift ideas is a perfect way to help those who are in need of the best gifts! You could also target a specific group of people to buy for, like "best gifts for dads at Christmas", "best gifts for dads on their birthday", etc etc for dads. That will help with the seasonality of some of this type of niche.
Can You Make Money With The Target Affiliate Program?
No matter who you are, what your passion is, and what your experience level is there are always ways you can earn money through affiliate programs. The key is to first start by finding what it is you enjoy in life and how you can share that with the world.
Having a website or social media site isn't enough. You have to create good content and truly love what it is you are sharing with the world. Once you have that, then simply pair that with the tools that Target has for you to attract customers to the affiliate site and you'll start earning.
Below are the tools that Target's affiliate program that are available upon being an approved affiliate partner. To access them once you're approved, click at the top under "Ads" and click "Search Ads"
Banner: Target has almost 200 different banners available each one in different shapes and sizes to fit into different areas of your site. They also have promotional banners which are great for showing off sales to your website visitors. Just make sure when using promotions that you remember to take them down after they expire. Here's an example of the different banners below. Simply click the "Get code" button to copy the HTML code for your site.

Text Links: While Banners are flashy and attract attention, they can often take away from the actual content. Text links come in handy for hyperlinking certain text for your readers. Simply find the appropriate text link for the page and promotion you're talking about and add it to your site.
Product Catalog: If you are looking for a specific product to advertise and show to your customers, Target also has their entire product Catalog available to download. Simply go under "Ads" and click "Product Catalog" and you'll get a downloadable guide which has text links to all of their 300,000+ products.
While there are plenty of tools available, make sure to always balance content with affiliate links. Don't overdo it on too many hyperlinks and banners or readers will no longer be interested.
Pros/Cons of Working With Target
Pros:
The best thing about Target is brand awareness. Almost every customer knows that Target has high quality products available. They will automatically know they can trust the brand.
The commission % is also a huge win for Target in that most commissions start at 5% and they increase as you drive additional sales.
Cons:
While there aren't many cons, I feel the biggest downfall is that compared to other companies like Amazon or Walmart, there are less products available on Target. While there are 300,000+ products, this is small in comparison to the amount available on competitors sites.
I'd highly suggest not to pick between these different top sites for affiliates and rather keep 2-3 of them so you have a great stock of products. It also allows you to combine products from multiple companies giving you the best variety.
The Internet's #1 Affiliate Training
It sounds like you're pretty familiar with the basics of how affiliate marketing works. Awesome! But is your website profitable yet? Are you stuck spending hours wondering why you aren't seeing results yet?
You aren't alone. Most newbie affiliate marketers are a little lost, jumping from one "how to" guide to the next, hoping to learn the secret sauce of how to make money with affiliate marketing
I was able to turn my basic niche blog into a six-figure earner in 18 months following the training from this company. They focus on building a sustainable business that will earn for years, not just a website that will "game" search engines for temporary rankings. That's why 8 years later my websites are still earning and still growing.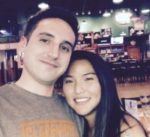 Nathaniell
What's up ladies and dudes! Great to finally meet you, and I hope you enjoyed this post. My name is Nathaniell and I'm the owner of One More Cup of Coffee. I started my first online business in 2010 promoting computer software and now I help newbies start their own businesses. Sign up for my #1 recommended training course and learn how to start your business for FREE!