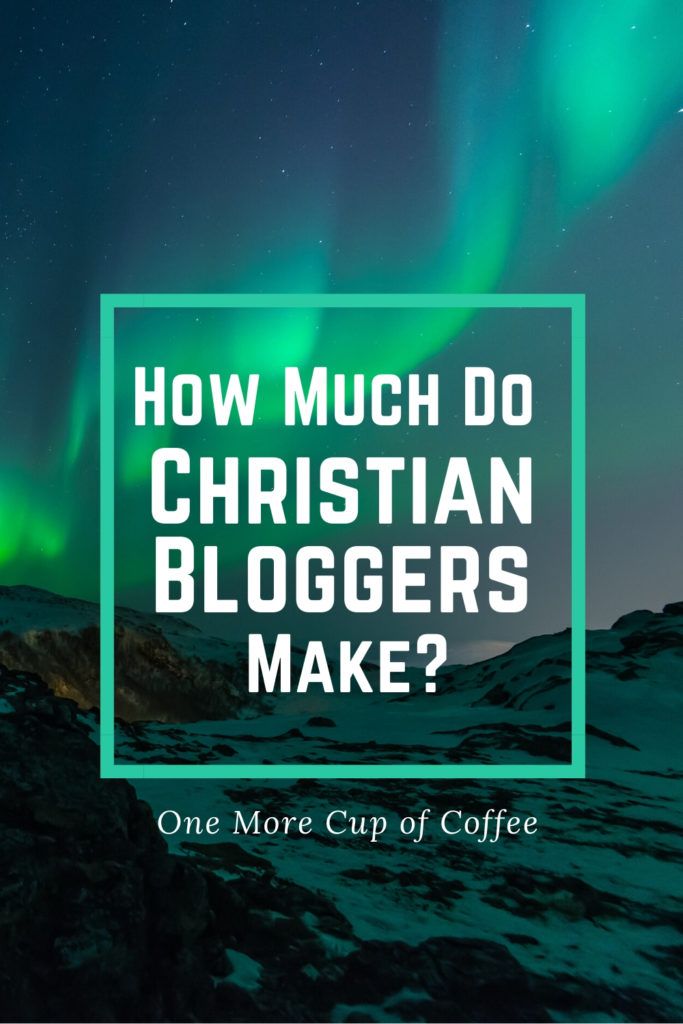 Believe it or not, Christian blogging is a legitimate blogging niche that can earn you income. These days, anybody with a passion can make a footprint in the niche world, as long as they have the right blogging techniques that will put their content in front of the right viewers. But this begs the question: Where there is passion, is there profit?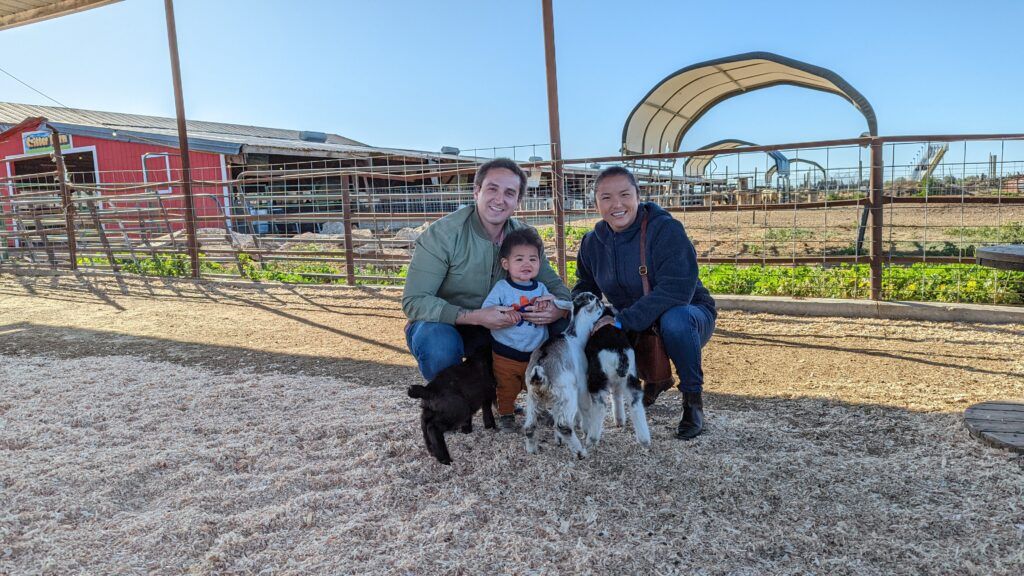 Are You Ready To Work Your Ass Off to Earn Your Lifestyle?
Are you tired of the daily grind? With a laptop and an internet connection I built a small website to generate income, and my life completely changed. Let me show you exactly how I've been doing it for more than 13 years.
In today's post, we're taking a closer look at how much Christian bloggers earn from their blogging endeavors. Is blogging about Christianity just a hobby, or is a worth pursuing as a full-time job opportunity? Let's find out!
How Much Do Christian Bloggers Make?
As Elaine from Jesus Blogger puts it, combining money and God can get messy, fast. For many Christian bloggers, earning a buck off spreading the love of Jesus can feel plain wrong. It's a question most Christian bloggers will have to come face-to-face with at some point during their blogging journey.
With that said, for a Christian blogger, disclosing one's earnings for all the world to see isn't easy to do. For us, that means it's harder to find Christian blog income reports that give us the juicy details of their earnings.
Of all the Christian blogs that were posting income reports, we found that the highest earners were making up to $10,000 per month! However, these blogs were highly focused on Christianity. It's possible to combine Christian faith with many aspects of life like family, nature, travel, and even technology.
For example, your website could teach Christian parents how to navigate the world of online learning for kids, and how to teach them to use the internet and new technology responsibly. Or you could have your website focus on finding calm within the world of nature, and promote camping or survival products.
Christianity isn't just about reading the bible, and there's really no limit to how much a website could earn, regardless of which topic you choose to focus on.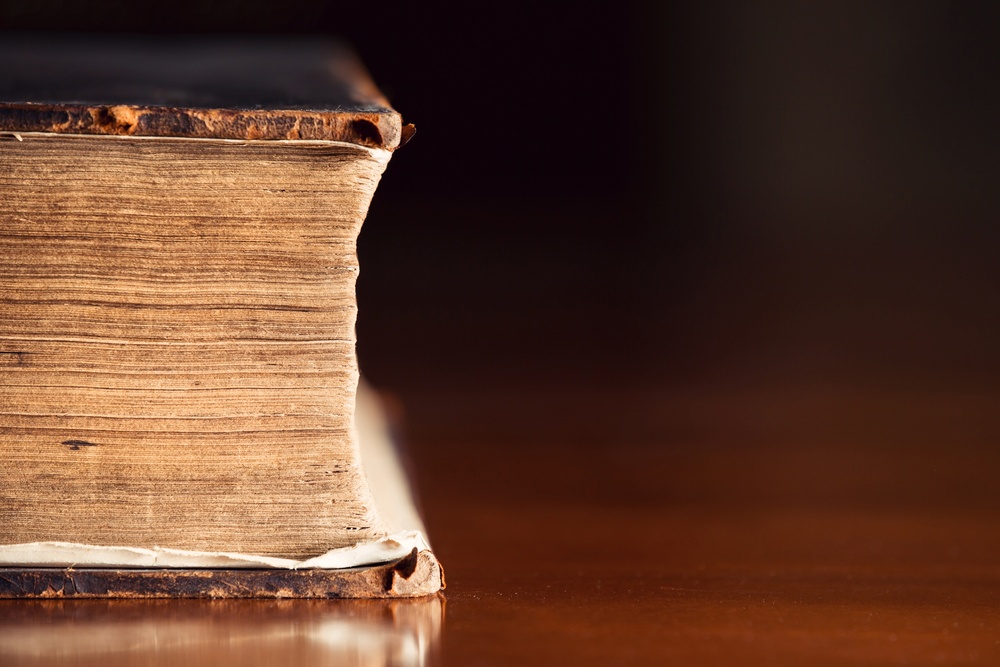 One example of a Christian blogger sharing her income report was Anh Luu from Girl and the Word. She is one of the few who gives us the low-down on her monthly income reports from 2018, in which she made nearly $10,000 in one month. However, these earnings didn't come from her faith-based blog. Instead, the majority of her earnings actually came from brand partnerships from having a large Instagram following (at the time it was around 60-80k and is now above 160k). Although it's related, earning from Instagram and earning from the blog isn't the same.
If we take a look at earnings from Christian blogs specifically, through the main mediums of earnings (such as affiliate marketing, ads, and products), the overall earnings are much lower, but that doesn't mean they don't have the potential to earn more.
Take Justine from Justinemfulama, for example, who details how she only makes $1,600-$2,000 monthly from her Christian blog despite having approximately 170,000 – 185,000 monthly blog sessions. Those same numbers on a travel blog, mommy blog, or a fashion blog would typically earn 10-30x the amount of what Justine earned.
Bottom line: It seems that individual Christian bloggers don't make wild amounts of income. On the other hand, the Christian blogging niche still attracts a large audience since it's the #1 religion in the United States, and one of the top religions around the world. The marketer and in me is saying that these low income reports are not because of a lack of possibility, but instead, they are due to a lack of action.
How Do Christian Bloggers Make Affiliate Sales?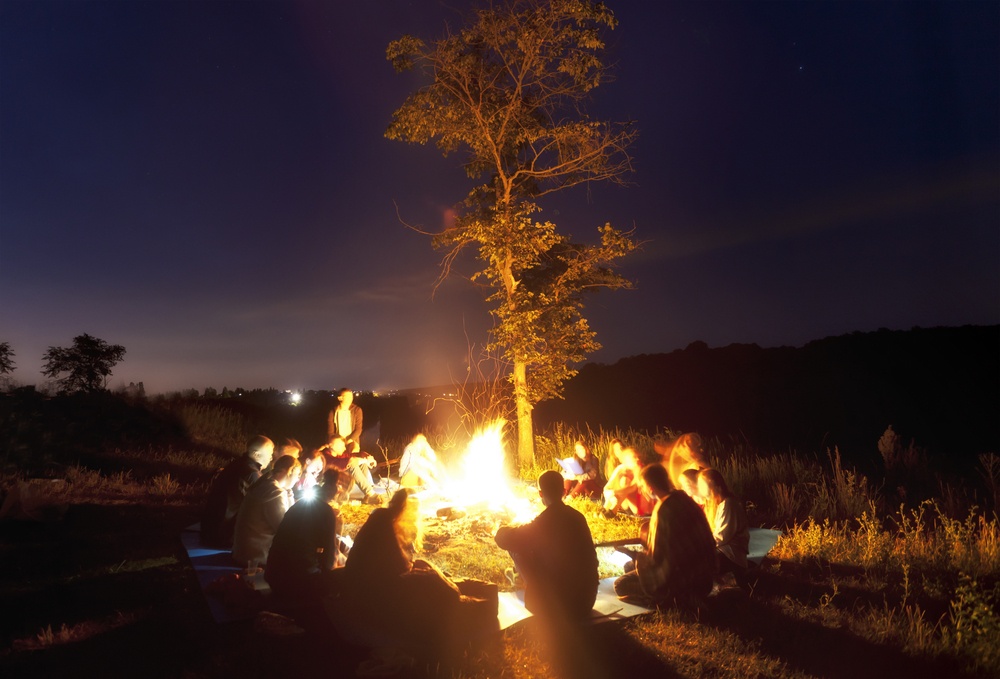 Christian bloggers are able to make affiliate sales by linking to affiliate programs and products.
But what are affiliate links and how do you use them? Affiliate links are, in short, hyperlinks with unique tracking codes that lead to products and services on a third party's website. Once a user clicks and makes a purchase, bloggers earn a commission!
The top affiliate programs for Christian bloggers will be programs geared toward faith-based products such as Christian-focused books, daily devotionals, Christian merchandise, and so on.
Using niche-focused programs are great for catering to a faith-based audience. However, don't miss out on linking to larger programs with no niche focus like Amazon's Affiliate Program. Why? Affiliate programs like Amazon can earn you commission on any sale followed by clicking on your affiliate link. It doesn't have to be related to Christianity.
For example, Christian bloggers can link to a top-selling bible on Amazon and still earn commission on any purchases from that Amazon user, even if they didn't end up buying the bible you recommended on your blog.
Above all, the best affiliate programs for any type of blogger will be ones that are well-known and popular. As such, Christian bloggers should stick to the more widely recognized labels and companies within the faith community.
Here are a few examples of quality affiliate programs for Christian bloggers:
There are hundreds of ways to get creative with a Christianity blog. Here are even more ideas on Christian-focused affiliate programs to check out! As I mentioned above already (but it's worth reiterating), you do not have to promote faith-related products to make money from a Christian website. Faith in God comes in many forms.
Some more potential topics could be helping Christians start their own local business. If you are involved in the local church community events, I'm sure you've run into some entrepreneurs who'd like to start a local food truck, used book store, or boutique clothing shop. You could earn my by promoting bookkeeping services and small business loans through small business affiliate programs.
Another great idea would be to start a sports blog! So many kids are stuck indoors these days, and parents want to get them outside to enjoy the same sports they did as a kid. Youth sports and Christianity go hand in hand where I'm from!
Of course there are many more ideas you could run with. What are your interests?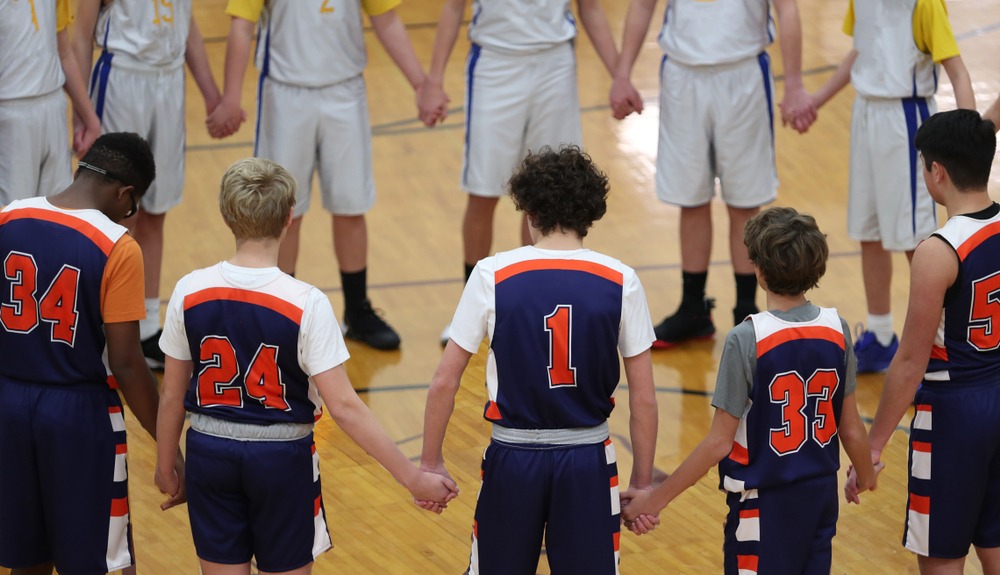 How Do Christian Bloggers Earn Ad Revenue?
On top of affiliate marketing, Christian bloggers can earn from ad revenue based on the amount of traffic their blogs get. Ad revenue typically only works when blogs get high amounts of traffic. Otherwise, it might not be worth it to have ads mixed up with your Christian messaging. The quality of ads is very important for Christian bloggers.
Kingdom Bloggers, a leading blog about Christianity, uses and recommends SheMedia as an ad network. SheMedia prizes itself on being a mission-driven ad network, so the content will likely be more valuable to your readers, resulting in better click rates and ad revenue.
How Much Do Christian Gurus Earn On YouTube?
The Youtube universe isn't exactly one in which Christian bloggers earn lots of money.
Christian bloggers make money primarily through sponsorships, affiliate marketing, and ad revenue as we've seen above.
However, as Stephanie from Godlywood Girl explains below, she is a Christian blogger whose main income stream comes from her email list in which she funnels sales with her own merch and affiliate programs.
So, Christian bloggers don't typically earn that much from Youtube unless their account is fairly big. On the flip side, there are Christian-focused Youtube channels that have over 100 million video views.
These types of channels cater to the Christian and faith-based audience at large — with videos on biblical teachings, gospels, sermons, Christian songs, poetry, and more (see Jon Jorgenson's Youtube profile for an example).
Typical ad rates on Youtube vary from $1-$10 but can spike even beyond that into the high 30s or 40s mark in a competitive category. As such, large Christian Youtube channels can earn from several hundred dollars per month to several thousand!
Other Ways To Make Money With A Christian Blog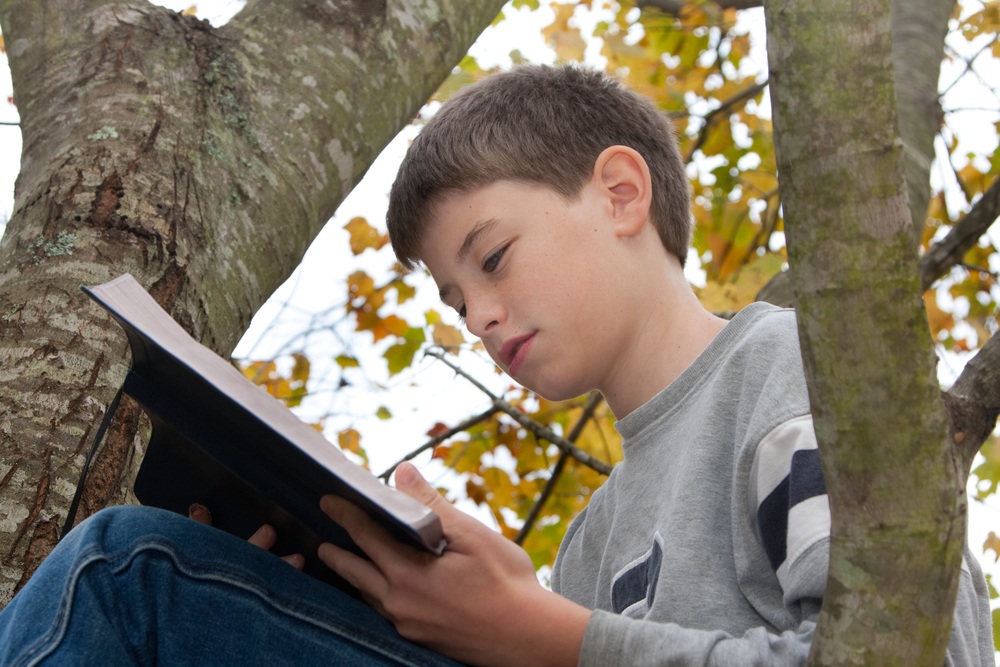 The trick to earning with a Christian blog is to not focus on the money. It might seem paradoxical, but what's more important is the value you give your readers. This is true with all types of niche blogs but is especially the case with a Christian blog. With that said, here are other ways to make money with a blog about Christianity.
1. Sponsorships
With a strong brand identity and a unique voice in the Christianity niche, it's possible to add sponsorships as one of your income streams.
For this, it helps to narrow down your niche as much as possible. Don't underestimate all the sub-niches a Christian blog can take on! There are all types of sub-niches in which you can find dozens of brands to work with, such as:
Christian music
Online Christian dating services
Christian-focused merchandise, gifts, apparel, and more
Motherhood + Christianity
and more!
2. Your Own Products
Most Christian bloggers earn from selling their own products and merchandise! Launching your own product on your blog is a great way to provide value for readers and respond to their needs with a tailored product.
Here are a few examples of Christian bloggers who had a creative eye for product ideas:
Arabah Joy sells prayer devotionals as a means to finance her Christian blog.
Sarah from Sarahefrazer.com created her own bible study notebook and sells it on her blog.
Carmen Brown from Married by His Grace wrote an ebook to help other Christians start a blog.
3. Selling Your Christian Blog
These days, lots of online companies are looking to buy up smaller bloggers in order to grow and resell them for a profit. Although it depends on monthly traffic and earnings, niche websites tend to go for roughly 3x the average annual income. Meaning, a blog earning over $1,000 a month could sell between $30,000-$40,000.
4. Paid Media Content
If you don't yet have ads running on your site, or would like to, seeking out paid ad placements can be a great way to earn extra income with a Christian blog. (If anything but to help pay for annual hosting fees!)
Chris Baldwin, a popular Christian blogger talks about selling ad space on blogs with high amounts of traffic. Although he says he doesn't personally sell out ad space, he uses the high-value areas of his webpage (such as header and sidebar) to promote affiliate programs and grow his email list (which he then uses to make money with his own products).
Want To Start Your Own Christian Blog?
Starting your own Christian blog can be intimidating. Will your messaging be misconstrued? Will it reach the right audience? Leave the nitty-gritty details behind. Instead, follow your purpose for blogging about Christianity. And don't sweat about the money! If anything, blogging about your faith can reach those who need your message at a pivotal period in their lives.
Above all, focus on the value you wish to provide with your Christian blog.
If you're not sure where to start, get inspired with these 50 unique Christian blog names and read our in-depth guide on how to do keyword and Christian affiliate niche research!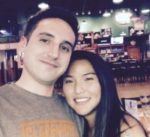 Nathaniell
What's up ladies and dudes! Great to finally meet you, and I hope you enjoyed this post. My name is Nathaniell and I'm the owner of One More Cup of Coffee. I started my first online business in 2010 promoting computer software and now I help newbies start their own businesses. Sign up for my #1 recommended training course and learn how to start your business for FREE!