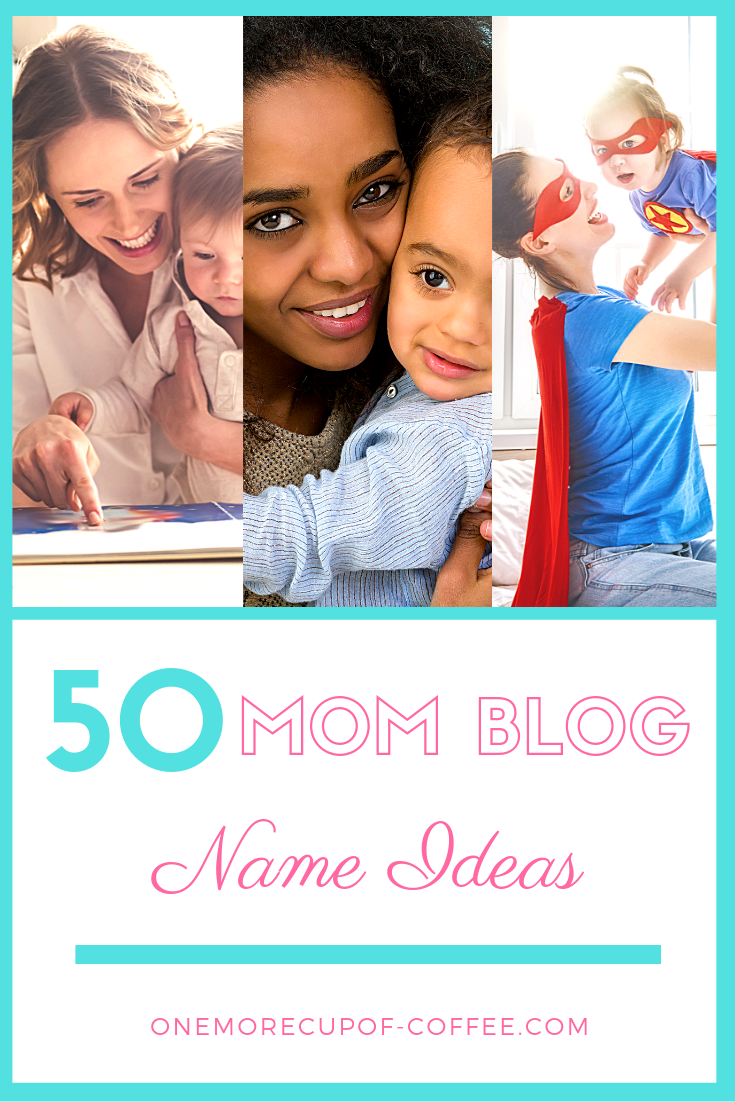 Being a mother can be a tough road, one that is sometimes lonely and often confusing. Mom bloggers turn to the internet as a way to share and connect with others. In fact, "mommy blogs" are a HUGE money-maker in the world of online business, so starting a mom blog is a purely financial decision for some.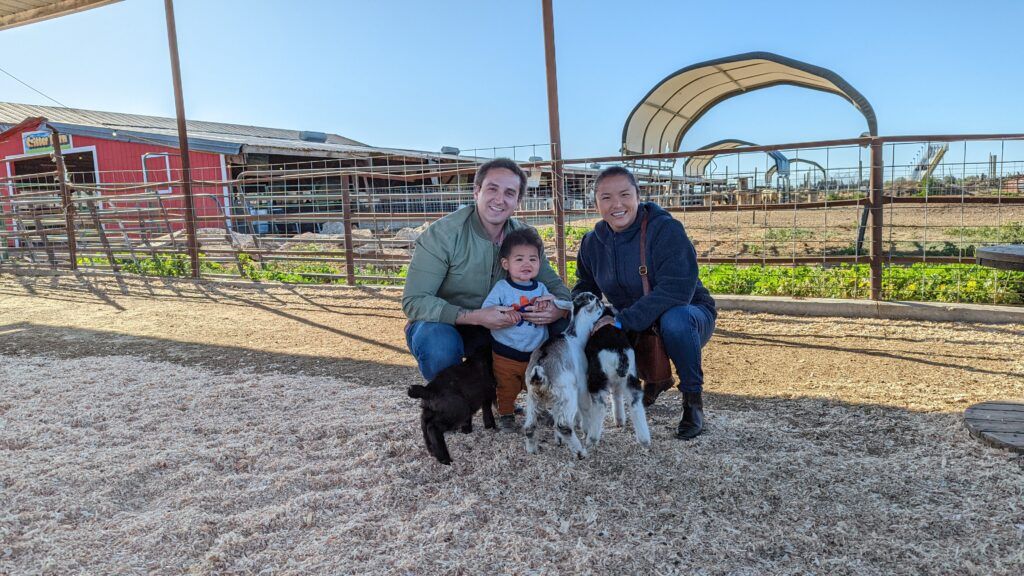 Are You Ready To Work Your Ass Off to Earn Your Lifestyle?
Are you tired of the daily grind? With a laptop and an internet connection I built a small website to generate income, and my life completely changed. Let me show you exactly how I've been doing it for more than 13 years.
Though mom-focused niche sites are often very supportive of each other, it's also a highly competitive space to be in. Having a great mom blog name idea to start with is important for branding yourself to stand out.
The process of finding a name is important. It can help you really figure out what you want your blog to be about. In what ways will you be similar or different to other bloggers?
Even so, it's important to realize that your blog name is just one aspect of the business you are doing to create. What you call your blog influences can influence how people see you, but it won't ever define your site. You'll do that through your weekly article posting and social media presence.
There are plenty of successful blogs out there that have lame names. There are also many failed blogs that have amazing names. It's the moms who put in the work that see results.
To make your job of finding a good mom blog name, I'm going to show you how to choose a name well, without leading you into a long and drawn-out process. I also talk about other critical areas of making a Mom blog, including buying a domain, building your site, obtaining traffic and making money.
By the end of the post, you should know everything that you need to get started for yourself. Don't worry if you have no experience!
50 Mom Blog Name Ideas
Sleepless Night Stories
My Mommy Soul
My Interrupted Life
Writing for Her
Curls and Lace
Social Mom Life
Life with my Kids
My Family Heart
Healthy Household Life
Mothering World
Your Mom Needs
Taking Space for Life
The Mamma Life
Smart Mom Ahoy
Elemental Family Life
Lives with Kids
Small Family Spaces
Fashion for Kids Reviews
Natural Kids Club
Learning from my Babies
Taking Space for Family
Diapers and Toys
Mothering Hearts
Little Messy Life
Faith and Mama
New Mother Alert
Young Mom Fashion
Take Time for Family
Mothering Digital
New Mom Solutions
Cooking with Kids Hub
Happy Family Heart
Young Mom Beauty
Still so Angelic
No Little Angel
Education from my Kids
Faith for Motherhood
My Mom Needs
Celebrate your Kids
My Moment of Space
New Mom Stories
Our Family Spaces
Cooking with Kids Now
Wholesome Healthy Life
Mothering for Life
Good Natural Kids
Motherhood and Faith
Heart of Mothering
Good Family Soul
Family Lion Heart
You might notice that none of these blog names have any personality of their own. Some of them could even mean multiple different things. This is because the personality of your site is never going to come from a name.
How people see your site is based on you. This includes the content that you put on the site, the way that you design it and your own unique voice. All the site name does is help with first impressions a little bit.
How To Choose A Good Blog Name
There is no perfect blog name and many different ways to go about finding a good name for you. One approach is to think about your website, including what you hope to achieve and your sources of inspiration. Pay close attention to anything that makes you different from other sites.
You can also spend time looking at sites and articles in your field. Mimicking someone else's blog name or style isn't a good plan, but you can often get ideas by looking around. See what jumps out at you!
It can be useful to simply have a pen and paper (or note taking program) next to you and jot down any idea that leaps out at you. Even if an idea is entirely unsuitable, it might be an area for you to dig into further or could provide inspiration down the road.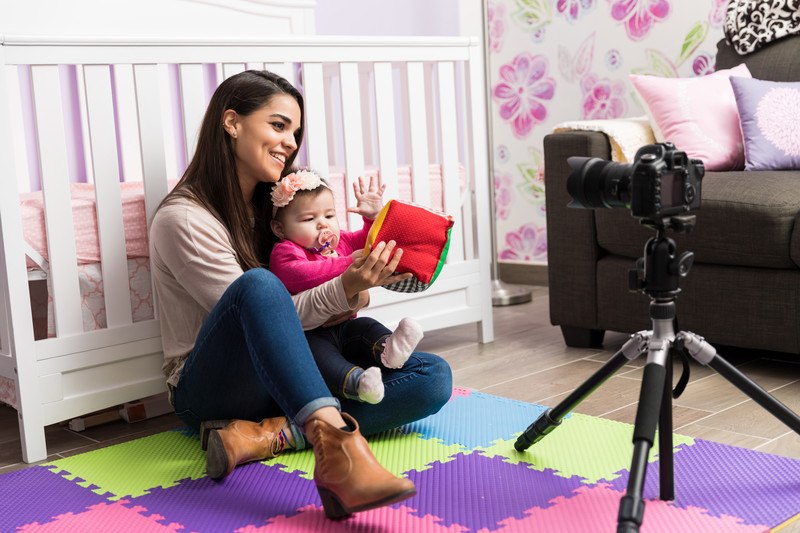 As a general rule, you're looking for names that are unique and memorable. This normally means that your blog name will be short. However, some memorable blog names are on the long side because they rely on an interesting phrase or a play on words.
The name of your blog isn't the only thing that needs to be memorable, the domain name (or URL) that you choose should be too. The difference is subtle but important. You need to be certain that anyone who searches for your site will find it without any hassle. MySuperDuperFunTimeMomBlog.com is a bit excessive and annoying. TheSuperMom.com has probably been done a hundred times over at this poitn.
This also means that you should probably avoid using numbers in your blog name, along with dashes or unusual spellings.
Mom bloggers also need to think about their audience, as spelling can differ based on region (mom versus mum, mommy versus mummy). It's normally best to stick to the spelling appropriate for your audience and yourself.
Keyword VS Branding
There are two very general styles that you can follow when working out a blog name. While many blogs fall somewhere in the middle of the two, the styles are useful for working out the name you want.
The first style involves focusing on keywords. For those that don't know, keywords are phrases that can help your website to rank. You might have a precise keyword in mind for your blog or perhaps just some general ideas to focus on.
Either way, a keyword-based blog name is one that uses keywords. In the case of a Mom blog, this could be as simple as using the word Mom (or something similar) somewhere in the title.
You could use an exact match keyword too, which is where you're using an entire keyword phrase in your title. This style can make blogs similar to one another, but your audience will know what to expect immediately.
For a mom blog, an example might be MoreTimeForWorkingMoms.com or NaturalRemediesForKids.com.
The other style to try is a branded blog name. This type of blog name isn't trying to target a specific keyword. Instead, the goal is to create something catchy and memorable.
Some branded blog names are related to their topic, like the site WellnessMama.com. Making the site name relate to your topic in some way can be helpful, but it isn't necessary. Some sites use an unrelated word, a made-up one or simply the name of the creator.
Having a name that doesn't relate to your site topic might sound odd, but the style can be great for marketing. That being said, most Mom bloggers seem to use at least one word that relates to Mom or family in their blog name. Scary Mommy is a good example!
How To Buy A Domain Name
Buying a domain name is the next step in creating your own website. Domain names are inexpensive and they can get snapped up, so it's sometimes worth buying and holding onto a domain name even if you're not entirely certain yet. They only cost about $15, so can be a good investment if you actually take action and build your website.
Many different companies provide domain names that you can pay for annually, but some are better than others. One area to consider is the pricing. Look for websites that are clear about their pricing structure.
I don't just mean how much you're paying for the first year either. Make sure that the company is up-front about whether the cost is going to change from one year to the next. It's often cheaper to pay a little more in your first year, rather than joining a company that has a low-priced first year and then a massive jump in the fee.
My personal favorite is a service called Namecheap. As the name suggests, their domains are inexpensive, often averaging around $10 for a .com domain.
Some services have cheaper initial costs, but Namecheap is better at being upfront about charges and keeping the costs consistent from one year until the next. The service is also good for beginners, as the interface is simple.
How To Build & Make Money From Your Mom Website
So then, what about making money? There are quite a few different ways to earn online, but two stand out for beginners who are building their own website.
The first of these is affiliate marketing, and the other is called "display ads". You could choose one of these approaches or use both on the same blog. Other techniques tend to become available as your website traffic increases.
Most companies will allow you to take these approaches, as long as you're on a paid plan. Free plans from website builders like Wix and Weebly are often restrictive. They may limit your options or prevent you from making money entirely.
For that matter, website builders aren't a particularly good choice for making money online. They do create beautiful sites but provide less control and fewer functions, and less-than-optimal search engine optimization.
The services often work perfectly in the short-term, which is why many people get involved with them. As your site grows, your needs often become more specific. You can easily get to the point where a website builder simply doesn't have the functions that you need.
This is a serious problem because you can't take a site you made in a website builder and use it through another host. If you started with Squarespace, you have to stick with Squarespace. You're stuck with that one company!
Changing would involve starting again entirely. You could manually copy your content into text files or something, but the process would be long, frustrating and you would lose too much. It's much better to choose the right service to begin with.
This is one reason that I always recommend self-hosted WordPress sites. These sites aren't difficult to build and can be transferred from one host to another with ease. You have many more functions at your fingertips, along with much better control over your site.
How Much Do Mom Bloggers Make?
One example of the success that can be found as a mom blogger comes from the site The Realistic Mama. Alida provides income details from the start of her blog in 2014 all the way through to August 2018.
The Realistic Mama saw substantial growth in 2018. In the lowest month, the blog earned $12,366 and in the highest month it earned $48,163. Furthermore, Alida only works on the site part-time.
For August 2018, most of the income came from affiliate marketing. A little over $1,500 came from display ads and close to $10,000 came from a course that teaches people how to make money from a blog.
Another Mom blogger is Hilary from Pulling Curls. She is earlier in the process and reported income of $6,700 for May of 2017.
Hilary's income was split between four key areas: display ads, affiliate links, sponsored posts and selling her own products. Affiliate links were the most significant income source out of the four types, but the percentages weren't very different across the approaches.
See, I was right that mom blogs make a lot of money, right?!
Display Ads
Display ads are an especially relevant choice for Mom bloggers. One of their biggest advantages is that the ads aren't directly linked to your content topics. They are related to the reader's previous searches. This gives you the ability to write whatever you like without needing to promote specific products or services.
The style is perfect if you plan to write on topics that aren't naturally associated with products. Some bloggers find that they don't want to talk about products, as doing so might take away from their writing style.
This is particularly true for Mom blogs. You might not want to promote products on some posts, especially if they are highly personal.
You also get to choose the amount of work involved. Ads can be a very passive process, where you simply set them up and leave it at that.
Being more actively involved is another option. WordPress users can turn to ad management plugins to tailor how their ads are displayed and to test various approaches. You can even consider different display ad networks. Some may perform better for you than others.
The main limitation with display ads is the relationship between traffic and income. You need a considerable amount of traffic to earn a good income from ads. In fact, your ad earnings can feel pretty silly in the beginning.
Even low earnings add up over time. Your income should naturally increase as your traffic does, so ads are still a viable approach, even for new sites.
Affiliate Links
Affiliate marketing is an amazing approach for making money with a new website. It takes a little more practice to tackle the learning curve, but who wouldn't want to earn amazing figures like $36,000+ per month like The Realistic Mama from above?!
Why is it more work? Well, you need to manually find good affiliate programs and add links to relevant products in your content. This often means that you need to create content that is related to the products and the services that you want to promote. Product review come to mind as a big driver of money for blogs. Here are some great new mom affiliate programs to give you an idea of what types of companies you could work with.
Building an affiliate website isn't difficult, but it's not an overnight process either. It takes time to build up content on your site and get people to visit it regularly. This isn't a bad thing, as any sustainable business venture is going to take some time.
On the plus side, affiliate marketing does tend to be more profitable than ads in the early life of your site. This happens because a single conversion can easily earn you more than ads might generate in a month, especially at the beginning.
One of the best things is that affiliate marketing and display ads aren't mutually exclusive. You can have both on the same site. This is often done. You just need to make sure that your site still provides value to your visitors.
Final Thoughts
While your mom blog name will sometimes be the first thing that people learn about your site, it truly isn't the most important part. As this post has highlighted, there are many other important areas to focus on. Quality & type of content, target audience, and monetization strategies will play a much larger role in the growth of your blog.
When it comes down to it, the success of a mom blog isn't going to depend on any single decision. Instead, your success comes from putting in consistent effort and researching every step that you take.
Should You Start Your Own Blog?
Honestly, the sad thing is that most people who want to start a blog get a domain name and a website set up, but never really do much beyond that. They are leaving a serious amount of money on the table!
If you want to actually make something of your site, and earn the kind of income that could allow you to quit your job and work full time online, then this members-only training site is what I recommend. If you're serious about making some moves, they're your best shot at building some fat traffic to your brand and profiting from your blog!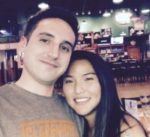 Nathaniell
What's up ladies and dudes! Great to finally meet you, and I hope you enjoyed this post. My name is Nathaniell and I'm the owner of One More Cup of Coffee. I started my first online business in 2010 promoting computer software and now I help newbies start their own businesses. Sign up for my #1 recommended training course and learn how to start your business for FREE!