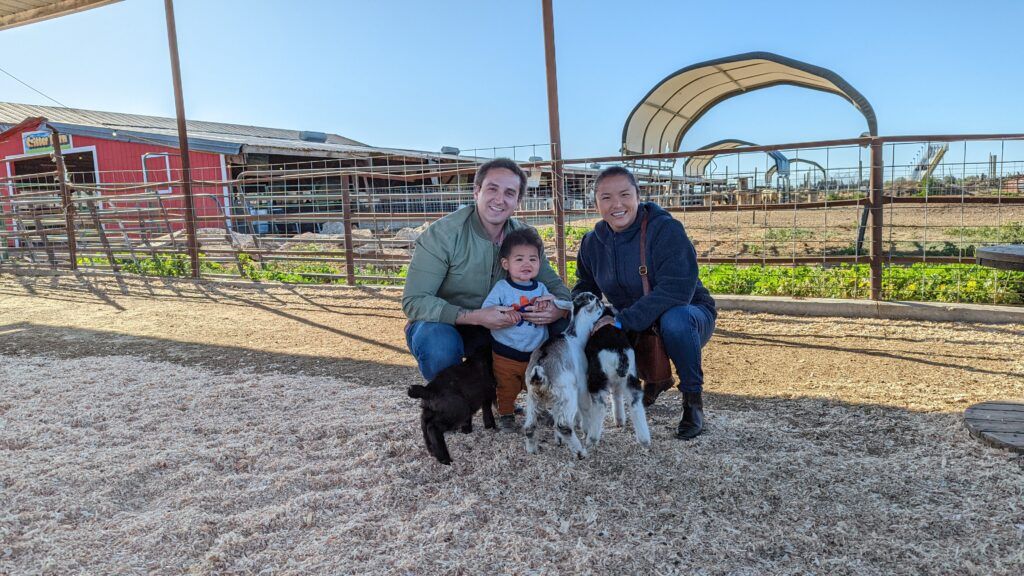 Are You Ready To Work Your Ass Off to Earn Your Lifestyle?
Are you tired of the daily grind? With a laptop and an internet connection I built a small website to generate income, and my life completely changed. Let me show you exactly how I've been doing it for more than 13 years.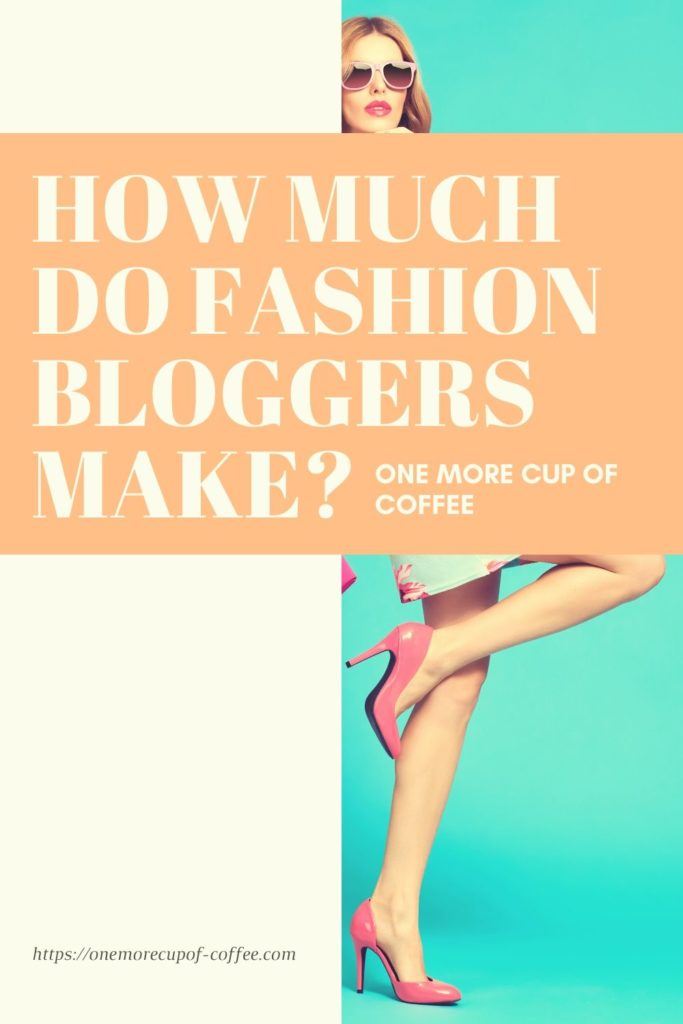 Fashion is one of the biggest — and most profitable — industries in the entire world. As such, it's easy to imagine how many billions of dollars are spent trying each year in order to reach as many eyeballs as possible. How exactly do brands do that, you ask? By promoting their clothing lines and products via fashion bloggers!
Read more below to learn about how much fashion bloggers make and how the industry's whopping financial opportunities are putting fashion bloggers and influencers front and center of the booming internet economy.
How Much Do Fashion Bloggers Make?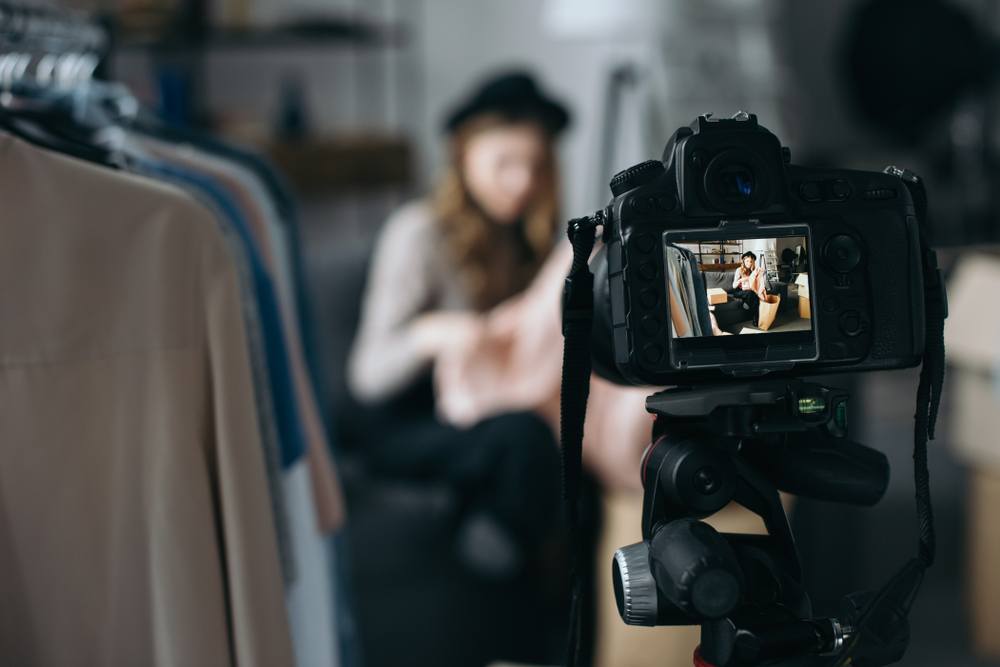 Just like in the real fashion world, there's no "one size fits all" on exactly how much income fashion bloggers earn from their efforts. Fashion bloggers we found made between $3,000 – $6,000 per month. However, to generalize what fashion bloggers earn would actually be a mistake, because fashion bloggers come in all shapes and forms, each carrying along with a unique brand voice and identity (hint: that spells opportunity for you, even if you're new to the game).
"Fashion" is an umbrella word. Underneath the umbrella, you have various niches and each will pull in its own level of income. For example, within the fashion industry, you have slow fashion, sustainable fashion, fast fashion, luxury fashion, ethical fashion, men's fashion, kid's fashion, and even pet fashion!
Because there's such a variety of fashion sub-niches, it's important to highlight that not everyone will be as profitable. For instance, sustainable fashion enthusiasts might not even make a fraction of what luxury fashion bloggers earn, simply because luxury fashion brands tend to have extremely high-profit margins.
But for simplicity's sake, it's safe to bet that all types of fashion bloggers earn a decent income from their work.
Just take the young Danielle Berstein, for example, who racks in over $15,000 per Instagram post on her fashion account, We Wore What. Granted, she does have over 2 million Instagram followers and that kind of audience is sure to attract big-name fashion labels looking to spend a pretty penny. But if you think that's already a lot, then you might be shocked to hear that this number can spike anywhere from $20,000-100,000 per post when your follower count enters into the several million.
Like in every niche, you have your all-star fashion bloggers earning millions but also your average successful cases as well. Not everyone will earn six-figures being a fashion blogger. So what's the industry "average"?
Here are some more examples of how much fashion bloggers make per month:
These are much lower numbers than the millions, but that's the reality of the fashion blogging industry. Not everyone will rise up to celebrity status. So is fashion blogging still a lucrative blogging niche? We'd say so.
How Do Fashion Bloggers Make Affiliate Sales?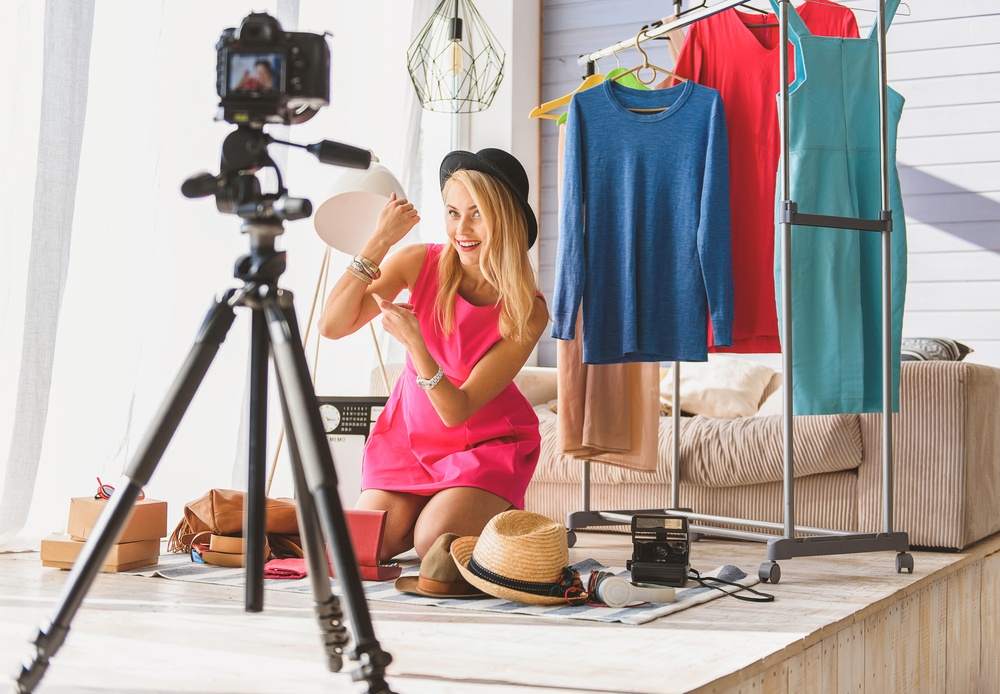 Fashion bloggers don't just earn their income from sponsored content. Yes, Instagram is a mecca for fashion bloggers. But surprisingly, the most reliable stream of income for fashion bloggers is through affiliate marketing.
Fashion bloggers make affiliate sales by linking to fashion-focused affiliate programs. While there are brand affiliate programs to earn a commission from a sale of a particular brand, the most common way fashion bloggers use affiliate marketing is by linking to two fashion networks: rewardStyle and ShopStyle. And both offer different commission models. If you're familiar with fashion influencers on Instagram, it's likely you've heard of these before.
ShopStyle pays per click, meaning fashion bloggers earn a few cents whether the customer eventually makes a purchase or not. Then there's rewardStyle which offers the most common type of affiliate sales (pay per action) in which payment is pegged to a commission rate percentage (i.e., 10%).
The fashion blogger will only receive their payment if the sale goes through, rather than how many clicks were sent via the unique referral link. In this case, if a dress costs $50 and the commission is set to 10%, the fashion blogger would earn $5. Obviously, it takes a large amount of traffic to make affiliate marketing work as not every viewer will click and not every click will convert into a sale.
While ShopStyle and rewardStyle are the two biggest networks, fashion bloggers also earn a sweet dollar from linking to other popular affiliate programs in the fashion niche, like:
Amazon's Influencer Program

Zaful
While we're at it, let's not forget that although the fashion industry is dominated by women, there are lots of opportunities and fashion affiliate programs for men that exist out there too.
How Do Fashion Bloggers Earn Ad Revenue?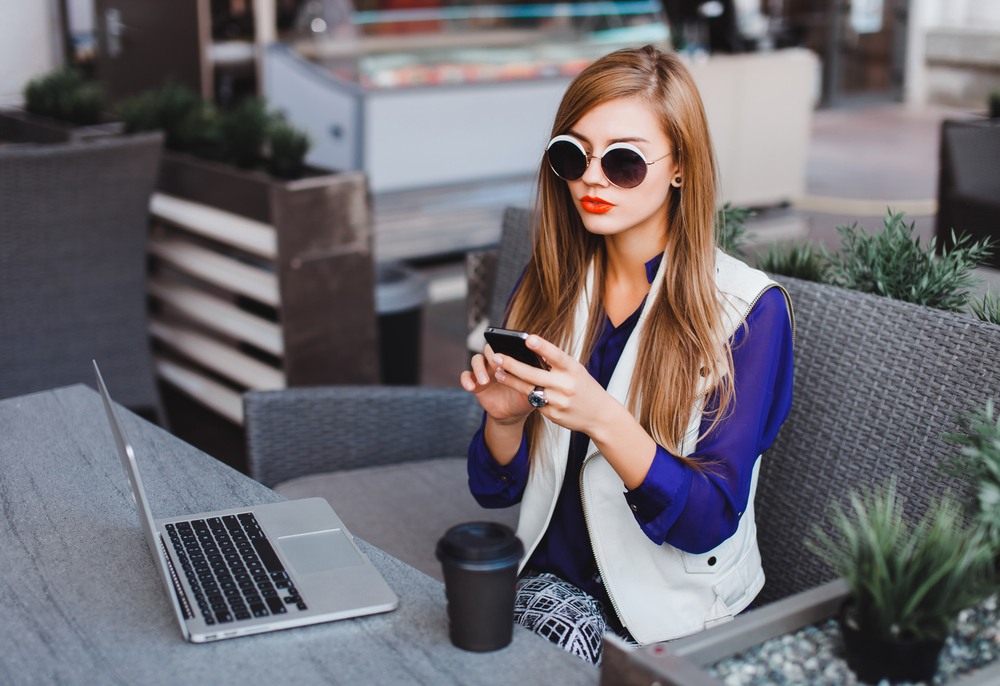 Although affiliate marketing might be the biggest earner apart from big-time fashion sponsors, ad revenue is another way fashion bloggers make money. Plus, there are lots of ad networks out there for fashion bloggers like BlogHer, Glam, Media.net, and Google AdSense, to name a few.
Then you have Mediavine which is a popular ad management company designed for various niches and is preferred among the top-tier fashion bloggers like Alison from Wardrobe Oxygen. Mediavine even has its own category for fashion bloggers, titled "Mediavine Style & Fashion" so ads are specifically tailored to this niche.
While some ad networks use a CPM model (cost per thousand impressions) which advertisers set, Mediavine uses a similar model, the RPM (rate per thousand impressions). The average RPM of Mediavine users is between $14-15.00.
Fashion bloggers with traffic over 25,000 followers can, therefore, earn between $300-600 extra monthly from ad revenue.
How Much Do Fashion Gurus Earn On YouTube?
Much like beauty bloggers, in the fashion blogging world, Youtube and Instagram are crucial for reaching your audience. But which one takes the crown? It's hard to tell.
While you can make hundreds of thousands of dollars with millions of followers on Instagram, you can earn just as much by running a popular fashion Youtube channel just like these top 20 fashion vloggers do. Where exactly your money comes from depends upon the type of income streams a fashion blogger sets up.
Here's a video by Sallie from Sallie Mae Style, who details how she earns her income from her fashion blog:
According to Trend, a fashion Instagrammer and/or Youtuber with 500,000 followers or more are likely to charge upward of $5,000 per sponsored post or video, on average. The rate also varies on reach, engagement, brand name, etc,m and does not include ad revenue from Youtube views.
Ad revenue can also rack in sizable extra income, with RPM's for Youtube stretching anywhere from $1 to $20, with some even reaching $40-50 per 1,000 views on ads for highly competitive keywords.
For most fashion Youtubers, it takes time (and lots of views) to start earning. Here's a video by teen Youtuber Justricia explaining how she makes money as a budding fashion and lifestyle Youtuber.
Other Ways To Make Money With A Fashion Blog
1. Sponsored Content & Partnerships
Sponsored content is one of the biggest earnings for fashion bloggers, as there are thousands of brand names willing to spend millions, even billions, into the fashion industry to get their fashion trend in front of millions of viewers. On the blog, these sponsorships will feature in-depth product reviews like this post on men's style which was sponsored by Nordstrom.
Instagram is by far the most lucrative space for fashion bloggers – and fashion brands – as an estimated billion dollars are poured into ads and influencers each year. You can spot sponsored Instagram posts for fashion with hashtags like #ad, #sponsored, #gifted, etc. like this one by Marisa who is sporting luxurious "resort wear" made by Kalita.
2. Launching a product or digital course
While small-medium sized fashion bloggers stick to sponsored posts and brand partnerships, the go-getters in the fashion industry eventually release their own clothing line or product (just like these fashion bloggers did).
Here are some ideas for products you could launch as a fashion blogger:
Online course (i.e., how to start a fashion blog)

Branded clothing line or lifestyle products

Ebooks

Instagram presets

Co-branded products (

like this signature BANGS adventure shoe

created by outdoor influencer Courtney Steeves).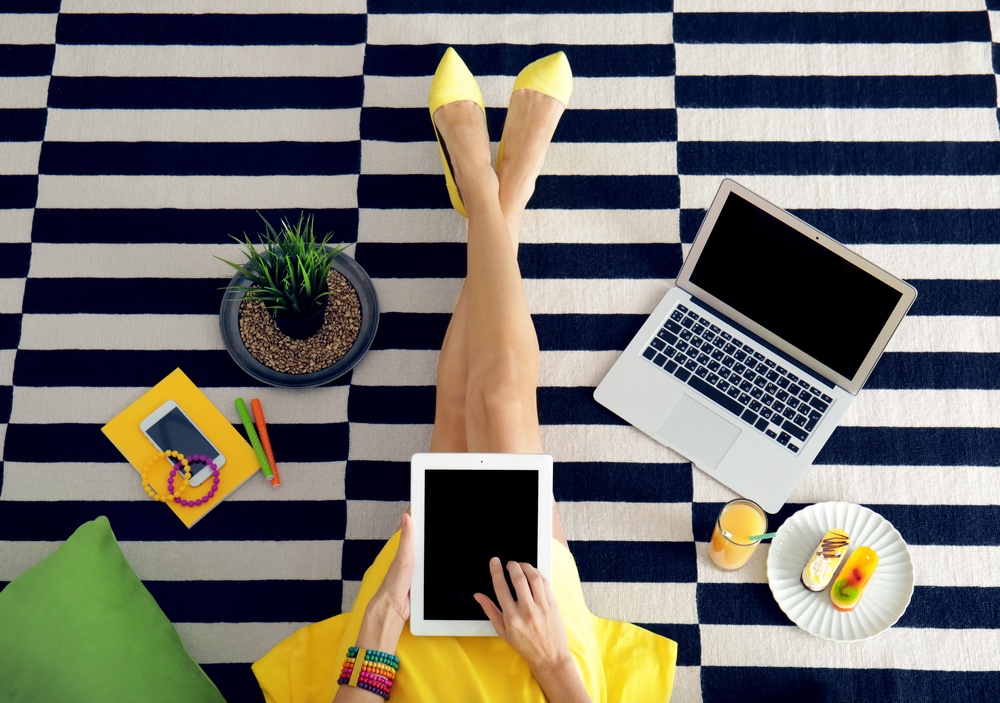 3. Selling the fashion blog
A fashion and lifestyle blog is highly personable, but that doesn't mean that if ever you outgrow it you can't sell it. Because the fashion industry is so competitive, and because of its constantly developing economic opportunities, there are loads of buyers who would pay a high dollar to take a well-ranking fashion blog off your hands.
Blogs sell for a lot of money, and they sell fast. You can typically sell an established website for about 36x monthly net income, meaning that even a mid-level fashion blog earning six figures a year could sell for half-a-million dollars.
You may be concerned about whether or not you'd be able to actually sell the blog, considering it may be attached to your personal brand, i.e. personality. There are ways around this, and what I've seen happen in the past is that there's a transition period where you slowly introduce new writers and experts, then slowly reduce your involvement over time.
There's always an option when it comes to buying a profitable business!
4. Targeted media/ad placements on the blog
If your fashion blog's identity particularly matches up with a brand, chances are you could land a sweet private ad placement deal on top of ordinary ad revenue. Brands are constantly on the search for just the right influencer to make a sell. Having an offer to set-up private ad placements are a good sign that the fashion company in question trusts the fashion blogger's personal brand enough to visually align with. As such, fashion bloggers can negotiate for higher commissions or fixed rates.
Many will say the fashion industry is too saturated nowadays for anyone to start fresh. That's a myth! While the industry has millionaires already, the fashion industry is constantly evolving and looking for fresh, new ideas.
If you have a creative eye for fashion and unique talent for showcasing it, perhaps becoming a fashion blogger is right for you!
Want To Build Your Own Fashion Blog?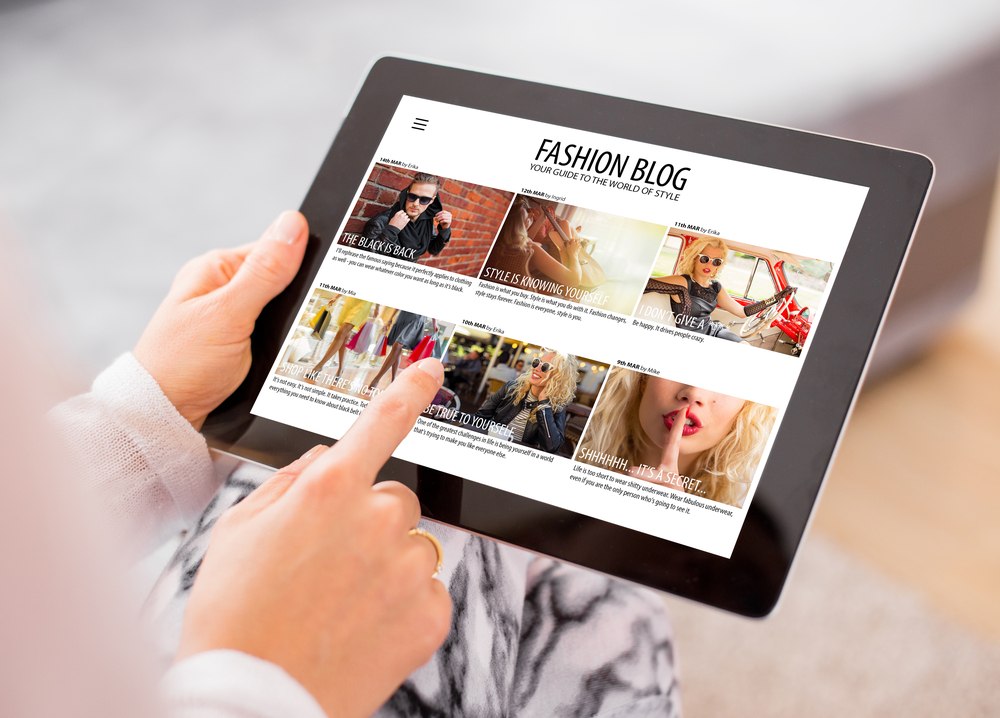 I just can't say enough good things about how much money you can make with a fashion blog. If you have a passion for it, you can absolutely turn a profit from your website is a pretty short amount of time (months!).
What's a good roadmap look like?
If you're serious about starting a profitable niche website, then I really only recommend one main resource where you can learn how to find a niche topic, build a website, discover what topics people are searching for, and optimize your content to be found in search engines.
You NEED a website. Being an Instagram influencer is fun and profitable, but ultimately, they hold the keys to your business if that's your only online presence. For long term, reliable income, you need to be blogging on your own website in addition to any social media work you're doing.
Every day is a new opportunity for passionate writers & influencers with unique ideas. Established, popular brands or individuals on YouTube and Instagram may struggle to keep up with trends, or often fade out when they fail to produce fresh, interesting content.
Plus, as I mentioned earlier, there's always lots of undiscovered niches out there. "Fashion" is a broad topic, so you could focus on something like comfortable fashion for pregnant women, fashion for tall girls, fashion for bald men, fashion for young college men on a budget, fashion for women dating over 50, and so on.
Pick a group of people you relate to or want to help, instead of just doing "latest trends and styles"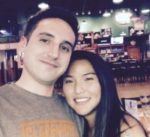 Nathaniell
What's up ladies and dudes! Great to finally meet you, and I hope you enjoyed this post. My name is Nathaniell and I'm the owner of One More Cup of Coffee. I started my first online business in 2010 promoting computer software and now I help newbies start their own businesses. Sign up for my #1 recommended training course and learn how to start your business for FREE!