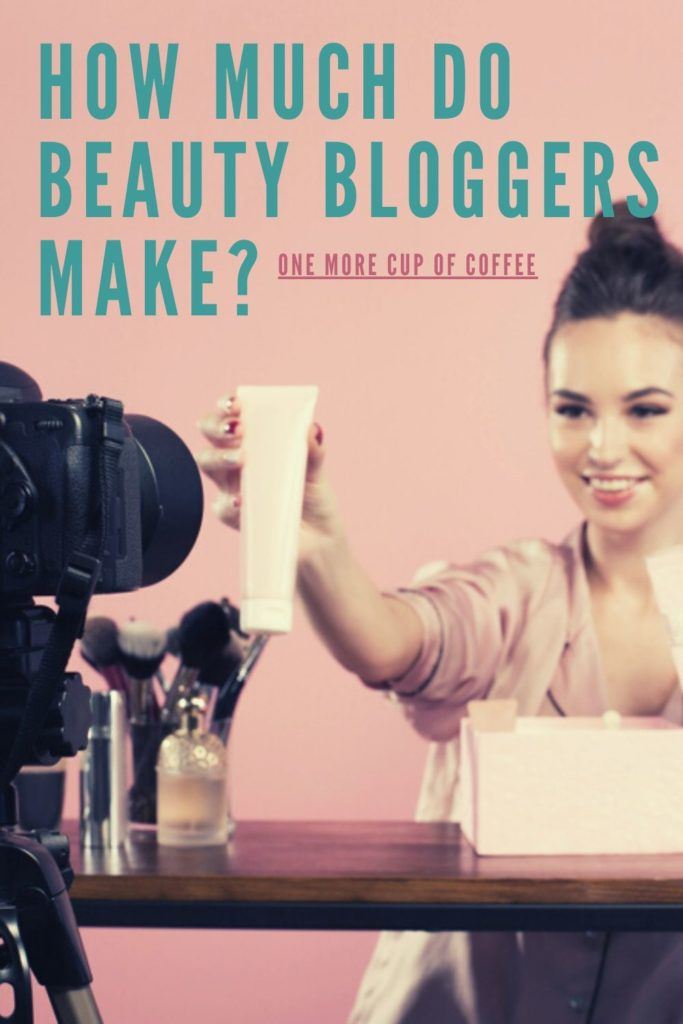 Do you have a passion for beauty? Do you enjoy creating unique makeup video tutorials or connecting to brands and businesses who represent you and your values? Becoming a beauty blogger is so much more than what most see on the outside.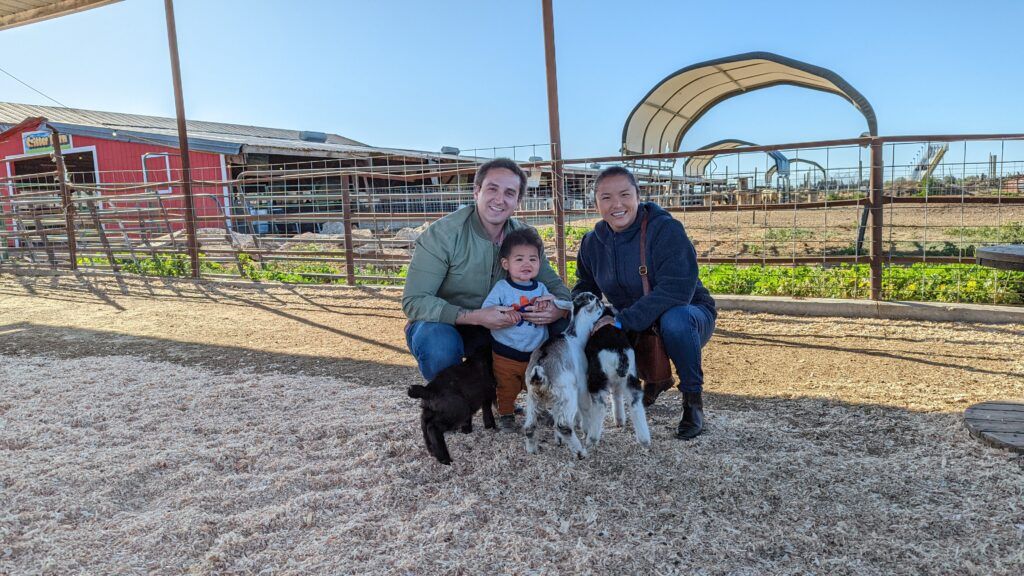 Are You Ready To Work Your Ass Off to Earn Your Lifestyle?
Are you tired of the daily grind? With a laptop and an internet connection I built a small website to generate income, and my life completely changed. Let me show you exactly how I've been doing it for more than 13 years.
It takes a lot of work to become a well-known resource for beauty in the online world, let alone get a nice paycheck every month. And is that amount even worth it? We'll let you decide!
Read more below to find out how much beauty bloggers really make and how top beauty gurus in the industry monetize their blogs.
How Much Do Beauty Bloggers Make?
Just as there are a thousand shades of lipstick, there are huge variations in how much beauty bloggers make! With that said, beauty bloggers can earn anywhere from $10 to $1,000 to over $10,000 a month, with the highest-paid beauty bloggers earning well over $100,000.
Just take for example popular beauty blogger Susaza Rose of Cruelty-Free Kitty, who has been earning over $17,000/month for the last 2-3 years.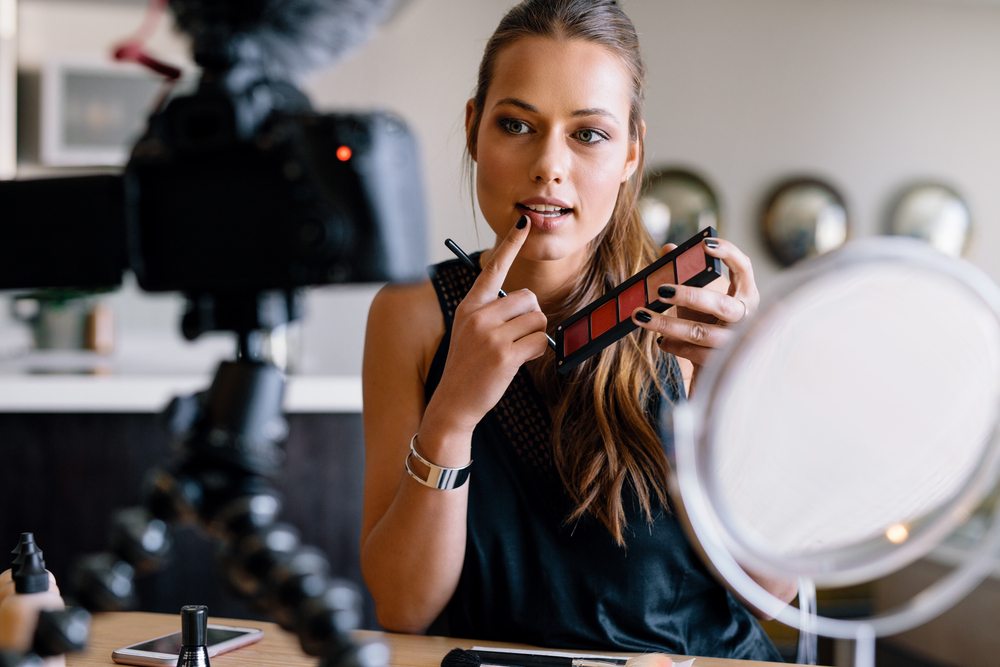 Where beauty bloggers pull their income from depends on the platform(s) they use to monetize (i.e. blog, Youtube, Instagram). And let's not forget. When it comes to blogging, size matters! It's no guarantee that more followers = more cash, but that's often the case. Things like engagement rate, trustability, and sponsorships matter as well and must be taken into consideration.
And then you have your beauty blogger mega-celebrities like Jeffrey Star, James Charles, and Huda Beauty, who are estimated to go above and beyond, earning several million dollars per year (aka makeup multi-millionaires!).
It's important to remember, however, that most beauty bloggers make far less!
Here are further examples of monthly earnings from other successful beauty bloggers:
How Do Beauty Bloggers Make Affiliate Sales?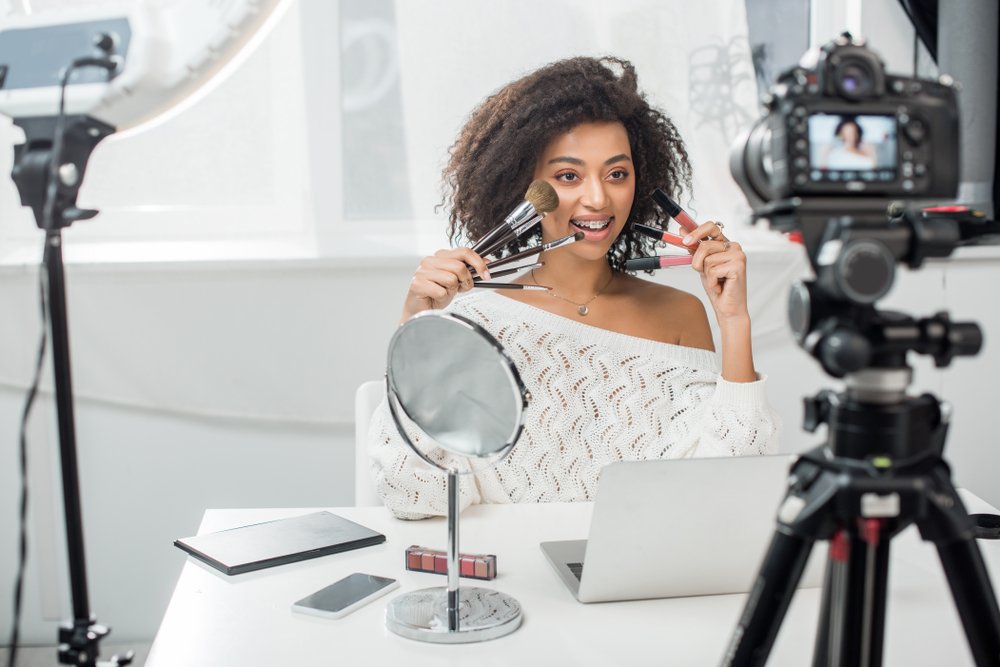 Of those earnings, how much do beauty bloggers earn via affiliate programs alone? There is huge potential to earn from affiliate marketing in the beauty sphere.
With thousands of clothing brands and even platforms like Amazon offering lucrative affiliate commissions, it can be rather easy to earn a hot dollar from promoting beauty products on blogs and social channels.
Here are a handful of examples of affiliate programs targeting the beauty blogger niche:
BH Cosmetics // 15% commission per sale

Dress Lily // 16% commission on each sale

Mad Style // 15% commission

Look Fabulous Forever // 10% commission per sale

The Hut // 8% commission

My Geek Box // up to $30.00 per subscription sale

Fab Fit Fun // $9 commission per sale

E.l.f. Cosmetics // 5% commission on each sale
There are thousands of possibilities, not to mention the dozens of other top beauty affiliate programs that exist out there!
So how does affiliate marketing in the beauty sphere actually work? Affiliate marketing works when a blogger links to a product or service with a special affiliate ID. When a reader clicks on said link and makes a purchase within a certain amount of time (based on the cookies of that particular affiliate program), you earn a commission. Different brands, as you see above, will offer various amounts, either as a percentage or a fixed $ amount.
No two affiliate programs are quite the same. But as a general rule of thumb, the more trusted and popular a brand the more likely your link will convert into a sale. As a 10 year veteran of the affiliate business, I know that you can earn a six-figure income from a single, successful affiliate website, without all the other extra revenue streams discussed below.
Pro Tip: Affiliate marketing works best when you have a substantial amount of traffic on your blog or social channels. Sometimes affiliate earnings can take over 6 months to start accumulating, so be patient!
How Do Beauty Bloggers Earn Ad Revenue?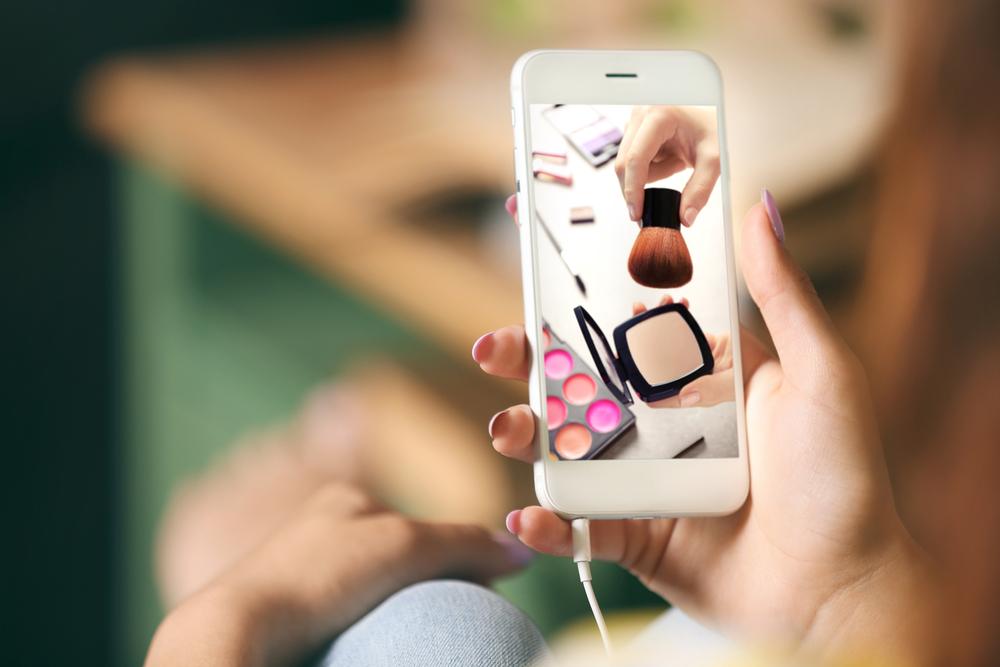 Beauty bloggers can expect average CPM rates (cost per thousand impressions) to range from $1 to $1.5 per 1,000 views. However, because the beauty industry is highly-competitive, ad networks are likely to pay a higher rate. There isn't an exact estimate for CPM rates for the beauty industry as it depends on which platforms you're using.
However, assuming you earn from Youtube views, you can expect CPM rates in the beauty industry to land between $2-10. In other words, there's definitely room to earn as a beauty vlogger. But it'll depend on your video view time, audience size, engagement, and other factors.
Additionally, Google AdSense is perhaps the most common way to earn income via ads on a blog. Even the smallest bloggers with only 1,000 hits per month can earn from placing Google AdSense ads.
While you can use Google AdSense, you'll want to eventually grow out of it and start earning via ad networks.
Two popular affiliate ad revenue networks are Ezoic and Mediavine and both have a minimum threshold to reach. While you can start with Ezoic as soon as you reach 10,000 UMV (unique monthly visitors), both earnings and ad types tend to be low-quality. Mediavine requires 25,000 monthly visits but offers a higher ad performance.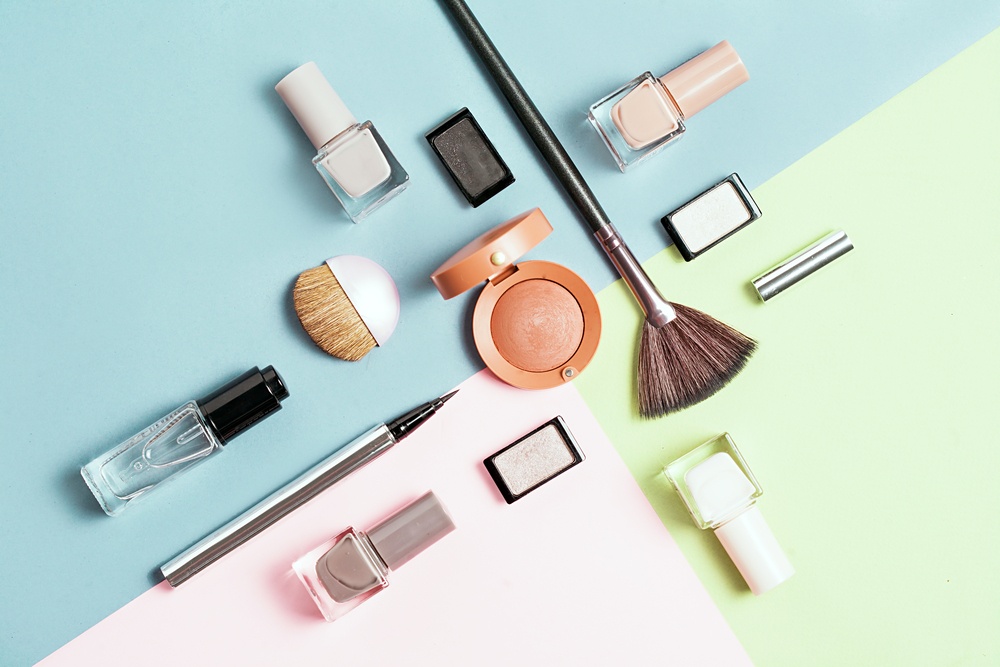 How does earning ad revenue actually work?
Think of it this way. Businesses compete for ads to target keywords, niches, and audiences. The goal is to feature their product or service on your site's ads, so they bid higher rates to be featured there. The clicks you send to the ads earn you, the ad network, and the advertiser income. The income you earn is based on the CPM and can vary based upon the performance of a particular ad unit.
Example: A CPM of $2.50 with 85,000 blog visits per month will earn roughly $212.50.
How Much Do Beauty Gurus Earn On YouTube?
How much do beauty gurus make on Youtube? You just might be surprised. Or utterly shocked! Take famous beauty vlogger star Yuya for example. Yuya earned over forty grand per month (yes, that's 4-0-0-0-0) in 2015 with 12 million subscribers and between $75,000-100,000 monthly in 2018 with an audience over 20 million. But not every beauty blogger will rise to that level. She is well-known for being one of the highest-paid beauty Youtubers in the world. But does that mean she's an outlier? Not quite.
Here's an in-depth video by Youtube beauty blogger, James Charles, who gives us the low-down on just how much mega beauty bloggers make. (His net worth was estimated at over 70 million!)
In reality, most beauty bloggers won't amass that amount of followers. After all, Yuya has been on Youtube for over ten years now! In fact, taking into account the number of overall video views, subscriber count, and ranking, ContentCareer estimates that Youtubers with 1 million subscribers or less might only earn roughly $57,200 per year (or approximately $4,766/month). A number which frankly seems more realistic for most than Youtube's beauty all-stars.
Take Maria from Chic Pursuits, for example, who tells us how she earns over $4,000 a month from her beauty blog.
Other Ways To Make Money With A Beauty Blog
Beyond Youtube, what are some other ways to earn money with a beauty blog? There's actually quite a few.
Sponsored Content & Partnerships
One of the most common ways to earn with a beauty blog is by collaborating with brands for sponsored content. Whether it's to showcase a particular makeup, skincare, or general beauty product in a listicle piece (such as this beauty gift guide for moms) or a full-blown product review like this one here. Additional ways to partner with brands for a beauty blog is by doing giveaways, sponsored Instagram posts, and promoting to an email list.
Launching a product or digital course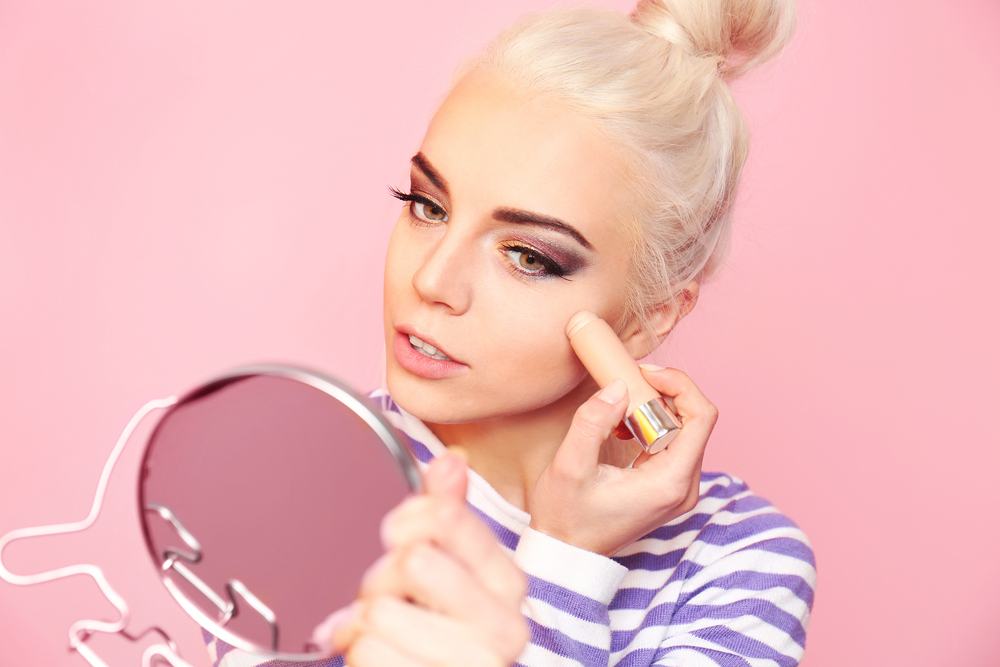 Once bloggers in the beauty industry are established and have gained an audience, they often extend their reach by launching a physical or digital product or online course. By creating their own product, bloggers can target another form of sustainable income without having to depend on brand deals or third-party platforms.
Here are some ideas for digital products you could launch as a beauty blogger:
Online course (i.e., how to start a beauty blog)

Ebooks

Instagram presets

Your own beauty products
Selling the blog
If it comes to it, you could always earn money off your beauty blog by selling it. This is especially a great way to earn money if you no longer want to manage or handle the blog anymore. Instead of letting it just die out there on the internet, selling it is a great way to monetize all that time and effort you spent growing it. To sell a blog, make sure to find a trusted broker.
If you're not sure about where to start, try middleman broker sites like Empire Flippers or Motion Invest. They'll do all the hard work for you in exchange for a commission on your eventual sale.
Blogs generally sell for 24x-36x monthly revenue depending on factors like site age, monetization methods, time required to run, and revenue growth.
Targeted media/ad placements
Another way to earn money as a beauty blogger is by offering paid ad placements on your site. These can be in-content ads (targeted ads within the readable content) or sidebar/pop-up ads that hover on your site for everyone to see. You can set your own rate, so earnings vary and determining what to charge can be tricky.
If you're not sure what price to set, here's a handy formula to help estimate how much you should be charging per month per ad placement. All in all, there's definitely money to be made as a beauty blogger. But it will greatly depend on how much time, effort, and creativity you put into it!
Would You Like To Start Your Own Profitable Beauty Blog?
After ten years of online marketing, there's still just one place I recommend to start. They've got a 15 year history of teaching people how to build successful, profitable websites in any category you can think of.
So whether you want to build a Comicon cosplay makeup blog, or a businesswoman professional makeup blog, or a natural hairstyle blog, you can learn how to build a website, soak in traffic, and monetize the hell out of it.
Build a business you can lean on in the future. Start here.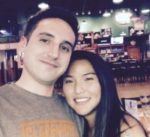 Nathaniell
What's up ladies and dudes! Great to finally meet you, and I hope you enjoyed this post. My name is Nathaniell and I'm the owner of One More Cup of Coffee. I started my first online business in 2010 promoting computer software and now I help newbies start their own businesses. Sign up for my #1 recommended training course and learn how to start your business for FREE!