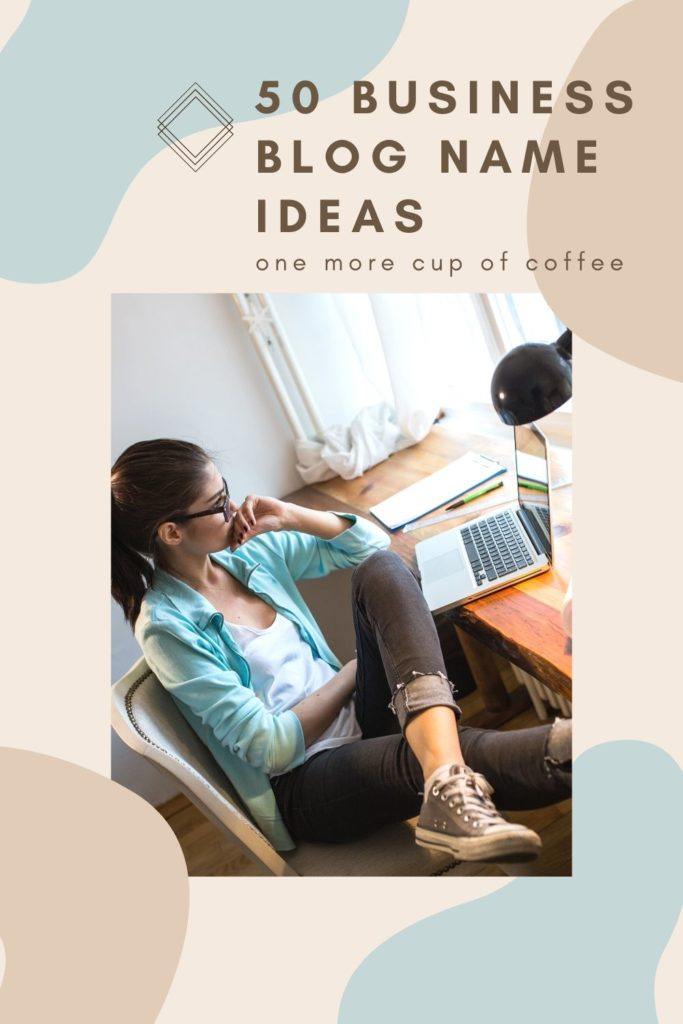 If you're going to get into blogging, "business" can be a pretty amazing niche to consider. This doesn't just mean that you need to blog about blogging either, business blogs come in all shapes and sizes. The same is true for business blog name ideas.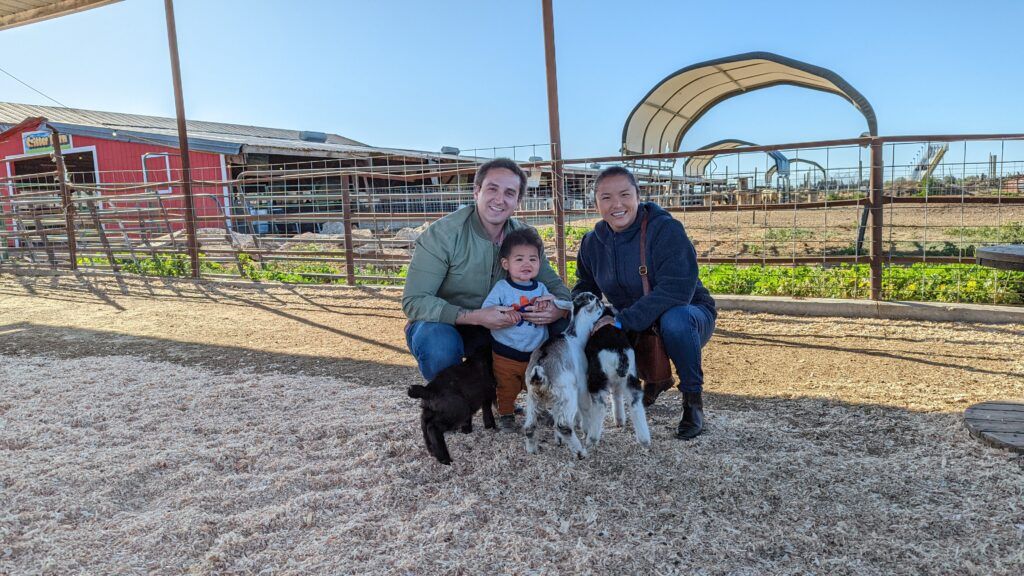 Are You Ready To Work Your Ass Off to Earn Your Lifestyle?
Are you tired of the daily grind? With a laptop and an internet connection I built a small website to generate income, and my life completely changed. Let me show you exactly how I've been doing it for more than 13 years.
Business is like finance. There's no one-size-fits-all solution, so you'll need to find a topic that suits your expertise and interest.
For example, some business blogs might talk about making money online. Others might focus on a physical business, perhaps providing advice or discussions about the latest news in a specific field. I'll bet right now, small business blogs are flooded with traffic due to the SBA loan program just launched by the federal government of the USA.
Another example. When all the tax cuts happened a few years back, my local tax guy mentioned that he was reading a bunch of CPA blogs to try to understand all the new rules and changes. Imagine that. A network of blogs dedicated just to CPA knowledge!
The same could be true of any local business. Lawyers. Restaurant owners. Licensed contractors. A business blog doesn't have to (and probably shouldn't) be about "business" in general.
So you've got an idea, and you want to start a blog-style website and publish information online. What should you call it? Blog names can feel pretty stressful sometimes. There's so much pressure to get exactly the right name. But, where do you even begin? The number of options out there is almost limitless.
I've got two pieces of good news for you.
The first is that your blog name doesn't matter that much in terms of getting traffic to your site. Any name will do. Your individual articles you publish have a much bigger impact on your traffic and income stats.
The second piece of good news is that I've got plenty of proven techniques that can help you to find a good business blog name you'll be happy with.
Then, we'll take a close look at the process of creating your own business site. This includes choosing a blog name, buying a domain name, setting up your site, and mapping out some monetization methods.
50 Business Blog Name Ideas
Business Savvy Online
New Business Life
Seniors for Business
Local Company Expansion
Women in the Business
Recent Businessman
My Young Entrepreneur
Start Life Late
Company Mentoring
New Business Series
Breaking the Glass Ceiling
My Small Business Growth
Business Motivation Center
Tiny Business Survival
Young Entrepreneur News
Women on Leadership
Internet Business Mentoring
Business Aptitudes
Trade Success Stories
Business Consulting News
Girls in Enterprise
Business Admin Life
Business Footing
Business for Seniors Online
Young Professionals Space
Glass Ceiling Today
Young Entrepreneur Coaching
Business Prime Time
Childish Entrepreneur
Girls in Trade
Leadership Woman
Closing the Gender Chasm
Blogs for Businesses
The Business Skills Coach
Youth Business World
Biz Growth Group
Female CEO Coaching
Growth Time Consulting
Girls in Management
Professional Growth Guide
New Business Tips
Young Professional Solutions
Local Business Progress
Business Skill Coaching
Professional Growth Consulting
Small Business Style
Business for Seniors for Today
SEO for Business
Women in Home Business
Business Skills Now
How To Choose A Good Blog Name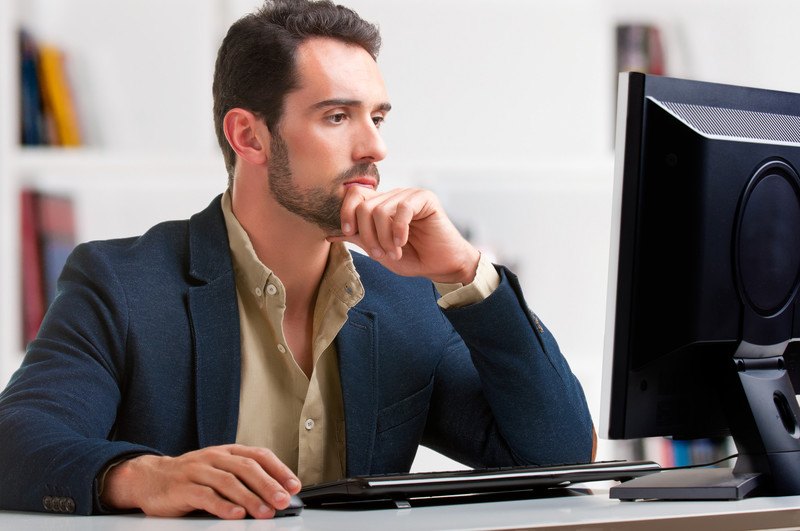 It's normally best to begin your blog name search with a broad brainstorm session. Take the time to think about what you want to write about. What makes you stand out from other bloggers?
The blog youngupstarts.com is a fantastic example. It specifically focuses on young entrepreneurs, rather than targeting every age group. The site women2.com is another example. That one focuses on females in business.
You can also think about key themes and words to include. For example, words like small business, entrepreneur, or professional could all be relevant in a blog name.
Once you start thinking about names and brainstorming, there's no shortage of ideas that you can come up with. You can use domain name tools to help with the process, as these will show you what domain names are available and give you other ideas. Domain Wheel is one of my favorites, but there are plenty to choose from.
You might be surprised at what ideas you initially think of, and what you end up with.
For example, even my own site you're on right now could be considered a "business" blog. I started out with domain ideas like "escape the 9 to 5", or "leave the rat race", but eventually settled on One More Cup of Coffee. Why? Keep reading and I think you'll be able to see exactly why, as I map out my though process.
What about things to watch out for?
As a general rule, your blog name should stand on its own. It shouldn't be similar to other brands that are out there. Too much similarity will make it harder to build your own reputation.
Domains names like make money online are a dime a dozen. Domains like financial success don't stand out. Pick something new, but also pick something that others won't unintentionally mimicking.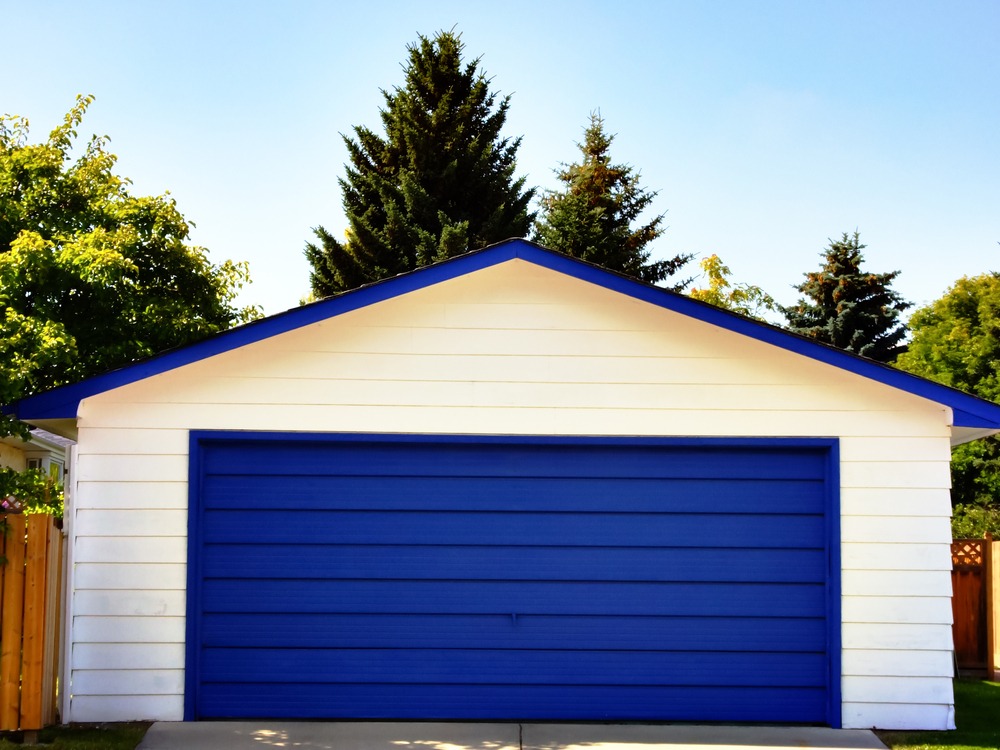 Entrepreneur On Fire. Is a good example. It's explicitly about entrepreneurism. It's short (eofire.com). It's just different enough to be memorable.
It's also worth thinking about your domain name extension. A .com domain name remains the most powerful choice. It inspires trust and tends to rank the best.
You'll sometimes see .net and .org domain extensions rank well too and even the occasional .blog. However, these aren't as powerful for most situations.
The more obscure extensions (like .xyz) are harder to rank still. They hardly ever show up on the first page of search engine results. They don't inspire trust either.
Normally, I'd just leave it at that, but actually, .io and .co domain names are gaining traction lately. Personally, I'd always go for a .com, but I think either .io or .co would be okay too.
Numbers in domain names are tricky because the word might be spelled out or written as a numeral. One example is the site addicted2success.com.
As for the spelling of words, try not to use clever misspellings. The style might seem like an easy way to get a .com domain name, but it is can very confusing for your audience. Another exception here. "Biz" probably works because it's so commonly spelled that way.
Finally, think carefully about using dashes. Avoid them if you can, as they only make things more complicated. If you do need to use a dash, make sure the placement is obvious, like in the domain name sme-blog.com.
Exact Match Domains VS Branded Domains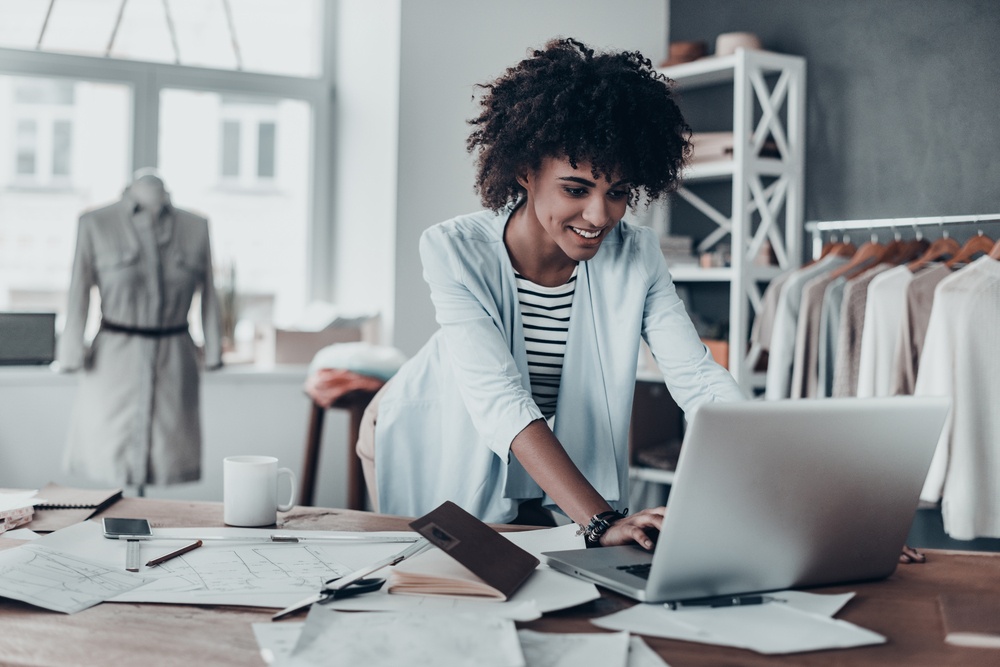 An easy way to think about blog names is to split them into two general styles – keyword and branded. Keyword blog names are self-explanatory. They contain keywords. That's really all there is to it.
If you're unfamiliar with keywords, check out my full post on them.
Some keyword blog names use an entire keyword phrase, exactly as someone would search for it. For example, a site called bestbusinessforseniorstoday.com might be targeting the keyword 'best business for seniors today'.
This style is called an exact match domain (EMD). It can be useful for cases where you are focusing on a very narrow topic area.
Exact match domains were once prized because of their very strong ranking power in search engines. After a few Google updates in the past decade and the hoard of domain squatters buying up every phrase possible, EMDs have fallen out of favor. Pick one up if you can find one, but don't stress if you can't.
I've got one called MotionSensorSprinklers.com which is still performing pretty well despite being dormant for many years in terms of publishing new content.
You'll also see some keyword domain names that use one or two keywords, rather than a whole phrase, like mikesbusinessadvice.com. These allow for websites on broader topics.
Including keywords is useful, as this helps people to immediately know the topic of your website. The style makes it easier to find site name ideas too, as you can use keywords to start off the search process.
The other option is a straight up branded name. Branded names can be anything – literally. Your name doesn't need to have anything to do with your field at all.
In fact, some of the best companies use branded names. The approach helps them to be recognized easily. It also means that they can expand the site in whatever direction that they feel like.
Some examples in the business field are sage.com (which is a reference to the idea of sage advice) and manta.com. Branded names don't need to be short either. Some people create more complex names, like smallbusinessbonfire.com.
As you can see from that last example, branded names can include a keyword. After all, the categories are just a general way to think about your blog name. They don't need to limit you in any way.
How Much Should You Pay For A Domain Name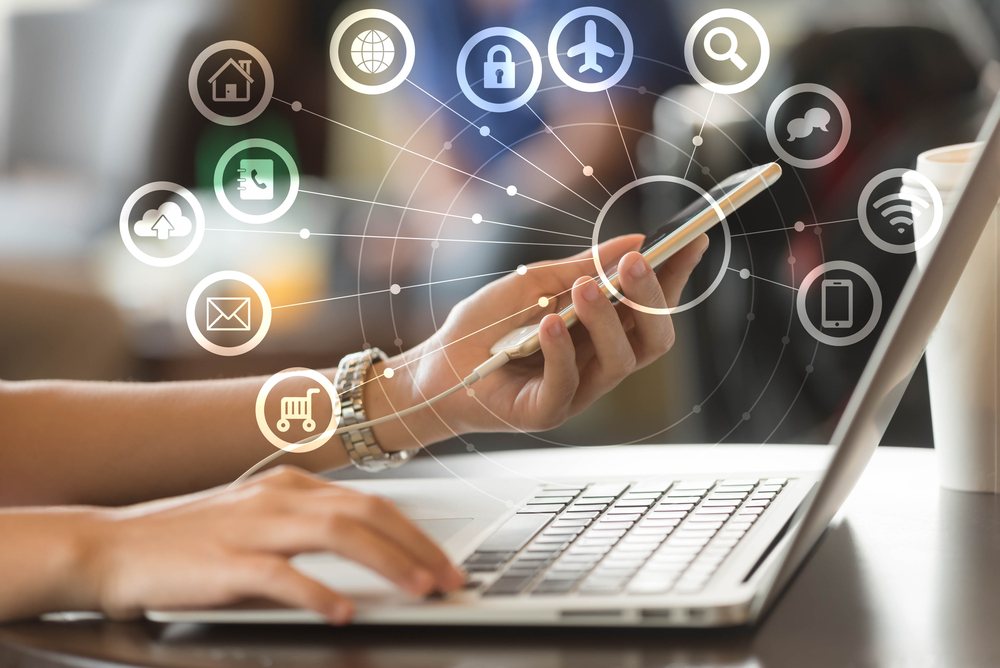 This is advice specifically for you entrepreneurs. DONT GET CAUGHT UP IN EXPENSIVE DOMAIN AUCTIONS.
I understand the appeal of having the perfect name, and it's just gonna cost you $1,495. Don't do it. Make a compromise. Get a workable domain for $15 and be done with it. You can buy your perfect domain name later after you're generating profit.
Great example here. OneMoreCupofCoffee.com was going to cost me $2995 back in 2010. Ten years later, I scooped it up for $300. Go ahead try it. It now redirects to OneMoreCupof-Coffee.com.
Also, don't worry about buying all the similar domains to protect your copyright. There are hundreds of domain extensions. You can buy 30 of them, and someone will still pick up a .ag or .cn domain name to steal your brand if they really wanted to.
Another easy trick is to simply take your .com domain name and add a #2 at the end. Or perhaps add an "l" before and after to stylize it, like lENTREPRENEURl.com. There are a hundred ways someone can squat on your brand if they want. Just take the action you need to do now, and worry about small details like that later.
How To Build & Make Money From Your Business Website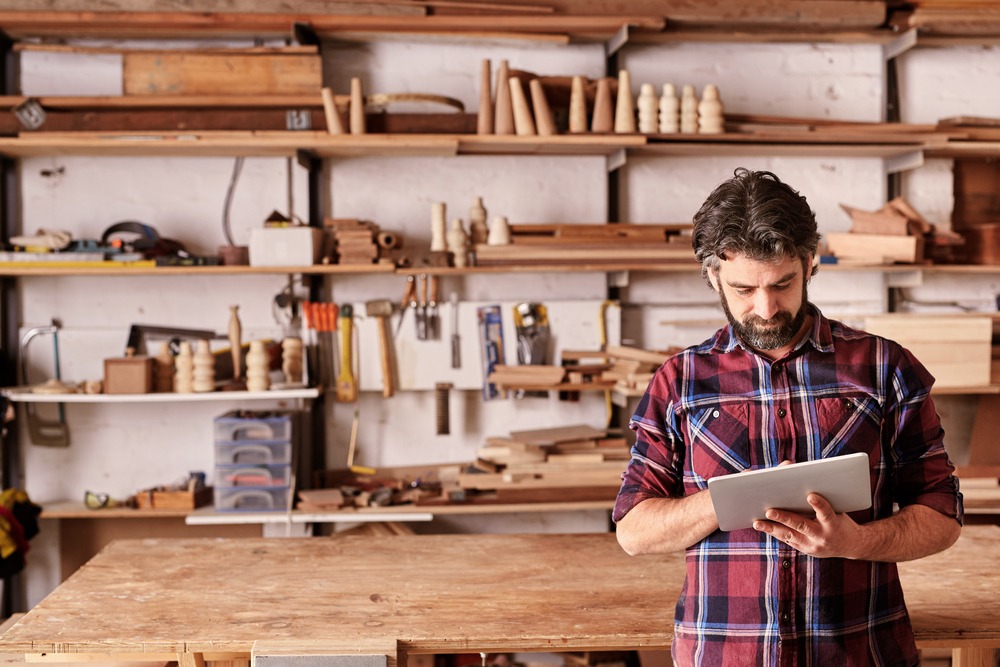 What type of website builder are you going to use?
There are two general styles that you can consider. One is a site made using a website builder like Wix or Squarespace. The other is a self-hosted WordPress site.
Proprietary website builders can be very different than each other, but they all aim to make website creation easy. Some give you a few options and give you a stunning site in no time at all. Others use visual editors to give you more control over how your site looks.
Website builders generally belong to the company that sells them. Godaddy is a great example. The company will provide hosting, often on a free or a paid plan. Free plans give you limited options and a subdomain, while the paid ones are more powerful.
The main issue is that these visual website builders are very limited. Some builders are better than others, but they tend to place form over function. "Build a website in seconds", but then 10 years later you're trying to analyze your SEO and can't because they don't have a proper sitemap. Something like that.
In contrast, WordPress is an open source content management system. Whatever people need, they build themselves. Whatever you need done, there's someone who can build it.
The nature of WordPress means that you have much more control over your site. There are also many tutorials and third-party add-ons to help make your site powerful. You can look at my tutorial for more details about building your own site with WordPress.
Stick with WordPress and don't complain about the learning curve. You'll thank me in a couple years.
How Much Do Business Bloggers Make?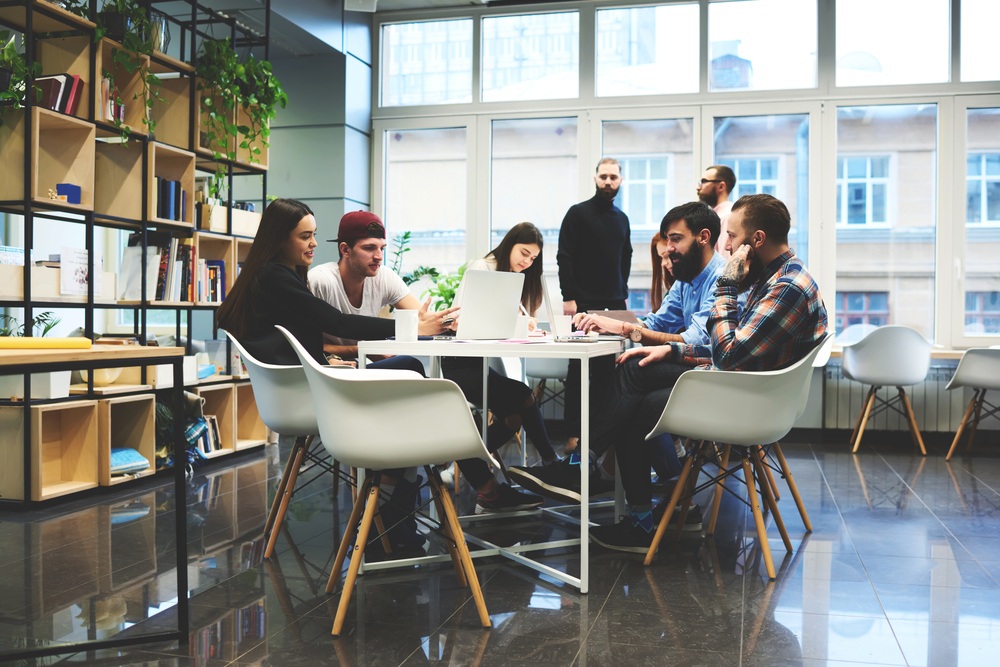 There are many business blogs out there, following plenty of different styles. The most common theme is teaching other bloggers how to be successful. The site Melyssa Griffin is one example of this trend.
Her December 2016 income report reveals a total income of $283,680. Most of this came from an eCourse that she created and sells. She also earned more than $25,500 from affiliate marketing.
The expenses for the site were high too. Even so, Melyssa's net profit was $191,146 for the month. That's still an impressive figure.
Another example is Fat Stacks Entrepreneur. This is another site that talks about blogging success, but the focuses on building niche websites and monetizing the content with display ads and affiliate links.
The income report for September 2018 reported a net income of $29,400 across two niche sites. One was a broad site that mostly earned from ads, while the other was a narrow site that earned from affiliate marketing instead. His blog is very informative BTW. One of my all-time favorites to read and learn from.
Display Ads For High Traffic Volume Revenue
With display ads, you're hosting ads on your site and then earning from views of those ads and/or whether visitors click on them. The most powerful aspect is that display ads are mostly passive.
Display ads are mostly a hands-off process. The style is amazing for blog writers, as you can focus on the topics that you're interested in. You also have the chance to simply write, without paying any attention to the ads.
The catch is that you're really not earning much for each individual visitor. The blogs that earn well from display ads tend to have traffic that is high and consistent.
This aspect can make display ads frustrating in the short-term. Still, they are a good addition to a website income strategy. You may also find that they come into their own over time.
Affiliate Links For Targeted Clicks & Conversions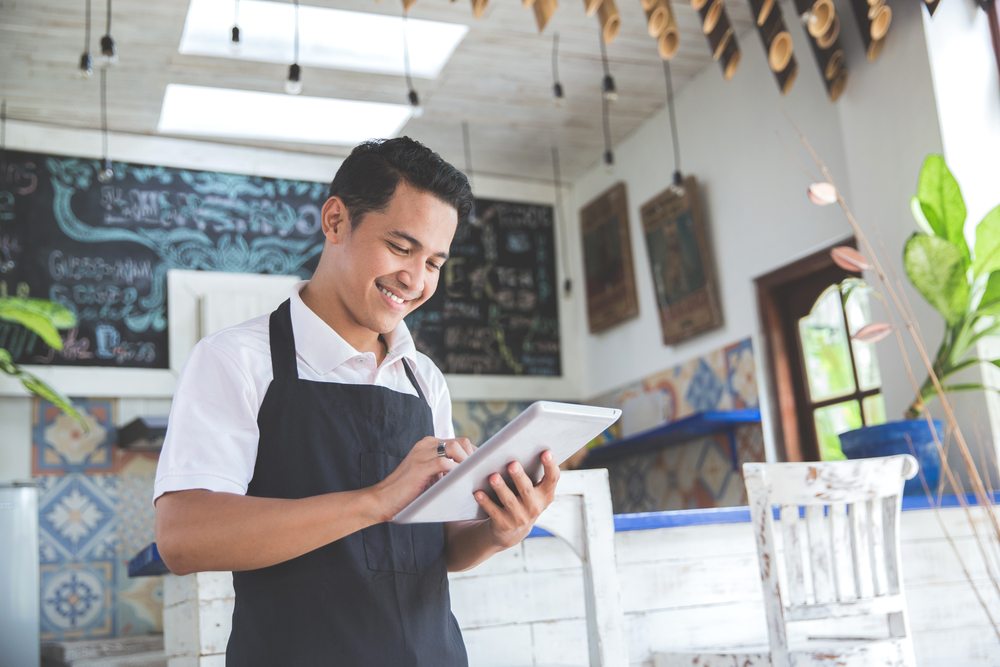 Affiliate links are a very different way to make money. This time you're manually placing links on your site. These go to various products and/or services from affiliate programs that you have joined.
You get to choose the programs that you use and the individual products. There are plenty of these out there, including business loan affiliate programs and small business affiliate programs. Another popular category is B2B products.
The affiliate approach means that you earn a commission when sales are made through your affiliate link. It's a powerful idea, as you can earn more from individual businesses than is possible with display ads. Instead of a penny per click, you earn dollars per sale.
This is especially true in the realm of business-related affiliate programs since business like to spend money. I'll drop $300 easily if I suspect it'll help me grow. I spent $1000 in January just to test a product I didn't need but was curious about. Sometimes, like with tax software, businesses absolutely need these products, so sales are practically guaranteed if you can get your content in front of the right eyes.
The biggest challenge is the precision required in of affiliate marketing. You can't just put your affiliate link anywhere and get sales. That's why banner ads suck. You need a good product in front of a relevant audience, who is in the right stage of the customer purchase lifecycle.
This involves strategizing, testing, and optimizing, which takes time and energy. These processes all take time, but they can be powerful.
Final Thoughts
Finding a blog name might seem difficult, but it's just one decision in the site creation process. The name you choose doesn't even matter that much in the end. Your online success is going to be influenced much more by the content that you create.
Should You Start Your Own Blog?
Honestly, the sad thing is that most people who want to start a blog get a domain name and a website set up, but never really do much beyond that. They are leaving a serious amount of money on the table!
If you want to actually make something of your site, and earn the kind of income that could allow you to quit your job and work full time online, then this members-only training site is what I recommend. If you're serious about making some moves, they're your best shot at building some fat traffic to your brand and profiting from your blog!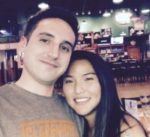 Nathaniell
What's up ladies and dudes! Great to finally meet you, and I hope you enjoyed this post. My name is Nathaniell and I'm the owner of One More Cup of Coffee. I started my first online business in 2010 promoting computer software and now I help newbies start their own businesses. Sign up for my #1 recommended training course and learn how to start your business for FREE!