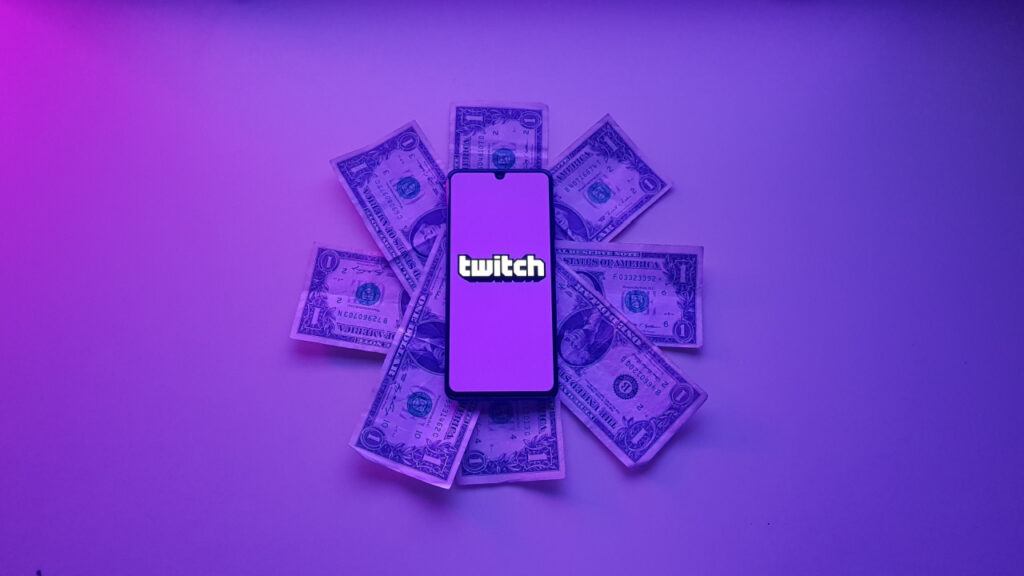 Making money with Twitch sounds pretty cool, but can you really earn a living doing it? What are some strategies worth trying? Part 3 of my series of how to make money on Twitch also covers some alternative monetization methods so you can diversify your income.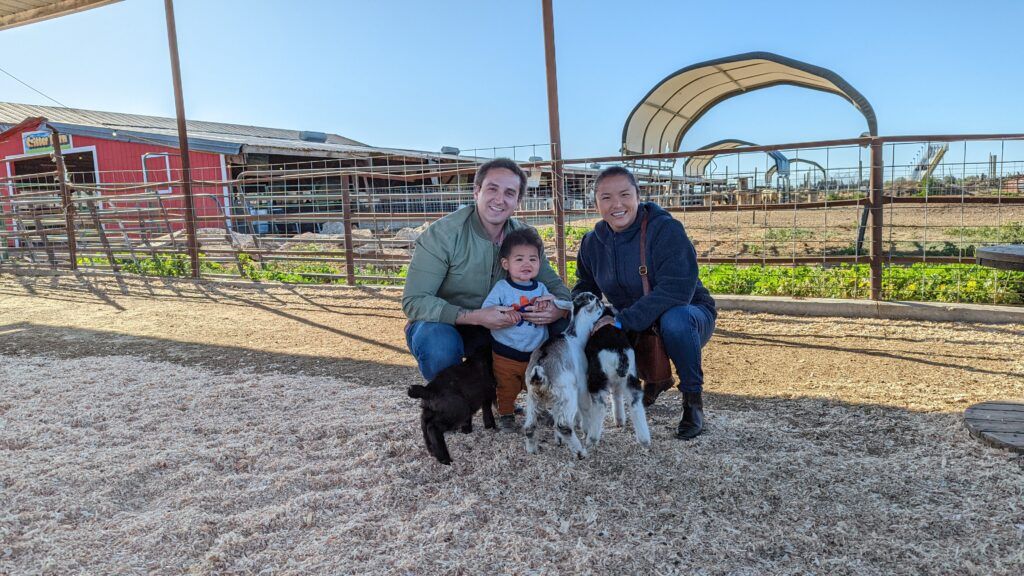 Are You Ready To Work Your Ass Off to Earn Your Lifestyle?
Are you tired of the daily grind? With a laptop and an internet connection I built a small website to generate income, and my life completely changed. Let me show you exactly how I've been doing it for more than 13 years.
How Much Can You Earn From Twitch?
1. Additional Ways of Earning Money
There are many avenues to earning revenue while streaming on Twitch. Some are only available to you once you reach affiliate or partner status. Others are as simple as selling merchandise or adding a donation button to your channel's page.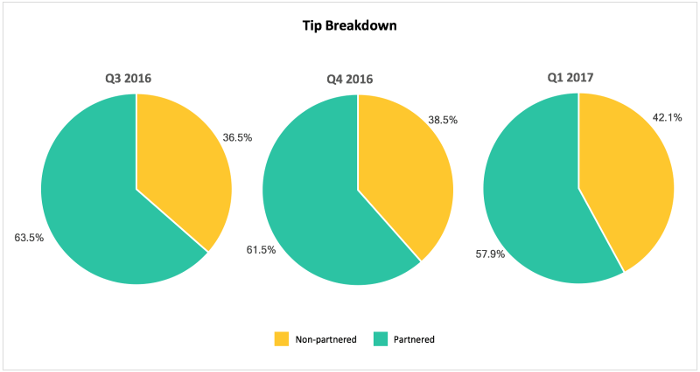 Donations
This will possibly be your first foray into making money streaming on Twitch. It's not uncommon for followers to insist that you add a Donations button to your channel so that they can tip you for a job well done.
There is no limit to the amount a follower can donate to you. Play your cards right and this particular revenue could actually be the primary source of income for your channel.
You can generate the code for the donation button through the PayPal website, and then add it to your Twitch account.
Head over to the PayPal website and sign in to your account.
Click the "Profile" section and then select "My Selling Tools."
Once there, Click "Update" which is located next to the "PayPal Buttons" section. From here you can hit the "Create New Button" link.
In the "Choose a Button-Type" drop-down list select "Donations." Type in the name of your Twitch channel in the box provided.
If you'd like to upload your own button click the "Customize text or appearance" link.
Copy or save the donation button as you'll need to add it to your Twitch stream.
Choose the currency you intend to use for your donations and finalize it by hitting the "Create Button" button.
Next head to the "Email" tab and click "Select Code. Copy the code provided as you'll need it in a bit.
In a new tab, sign in to your Twitch account.
Head to your "Channel" and select the "Edit" option located above your stream window.
Add a new panel by clicking the "+" and name it something appropriate for donations.
Next "Add Image" and paste the code you copied earlier into the area provided.
Once complete, hit "Done," then copy/paste your donation button code into the "Image Links To" input box.
Add a description for your viewers and then click the "Submit" button.
You and your viewers should now be able to see the donation button on your channel.
Sponsorships
Being sponsored by a brand is quite common for the larger streamers on Twitch. However, the lesser-known streamers who are new to the idea of using Twitch as a possible revenue source, the sponsorship process can be a bit vague. It may surprise you but you can actually get sponsored without a massive viewer base. You'll just need to put in a bit of extra effort.
You can begin by ensuring that your channel is ready to receive sponsorship. Clean up the information and graphics on your page to be more presentable to viewers and potential sponsors. Make a list of the equipment that you use while streaming and add it to your channel. Add a way for sponsors to get in contact with you should they wish to reach out.
Before accepting a sponsorship offer, make sure to do your research. The company should be trustworthy and you should be willing to use or talk about the products that they offer.

Affiliate Links
If you don't use a brand discovery software or program, and sponsors have yet to contact you, you'll need to begin seeking out sponsors manually. The right sponsors for you will all depend on what you and your channel represent.
If you spend your time promoting being a healthy gamer on your stream, it may benefit you to seek out sponsors in that niche. Similarly, the brands of gaming or PC equipment you use can also benefit you when seeking out sponsors.
Amazon, Newegg, Green Man Gaming, and Razer are among the top gaming affiliates to apply for in order to receive a higher revenue percentage. You can use affiliate links in your stream, or write about gaming products, on your own website.

Merchandising
Once you've developed a solid personality and garnered a community of followers and subscribers, it may be beneficial to begin adding your brand to purchasable items. T-shirts, hoodies, mugs, and much more can net you a decent amount of side money from those willing to represent you.
You can create an entirely separate website for your merchandise store and add a link to your Twitch channel. This option is also a decent way to have your channel promoted, leading to more lucrative opportunities.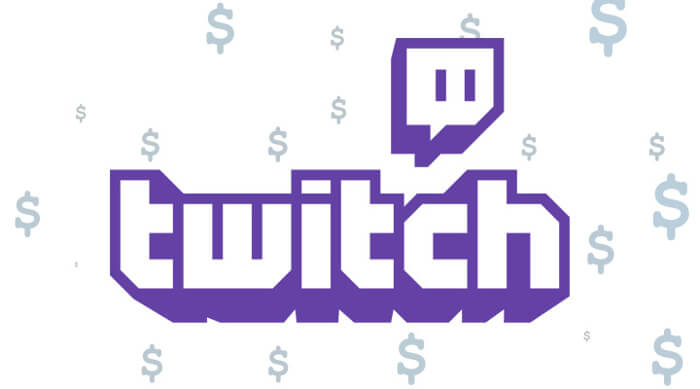 2. How Much Can I Actually Make On Twitch?
Though not necessarily an easy road, you have multiple options to achieve monetary gains live-streaming on Twitch. More options are being presented as time goes on and Twitch streaming doesn't seem to be going away anytime soon.
For avid gamers, getting paid to play games for multiple hours a day is living the dream. Even the most casual gamer can make a decent side earning that they otherwise wouldn't have playing games offline.
The total amount of money that you can make varies depending on how big your stream becomes. If you're pulling in 100 monthly subscriptions at $4.99/per, subtracting Twitch's 30% for each subscription, leaves you with $349. This is not counting potential Bits, donations, affiliate link sales, and possible merchandising. Imaqtpie, a former League of Legends pro player, is rumored to make close to a $15k monthly figure. This is accumulated through not only subscriptions but also advertising revenue on stream.
I've personally witnessed a streamer that goes by DocGotGame who received multiple $500-$1000 donations around the Christmas holiday from viewers who love what he does. He's a character for sure but he also interacts consistently with viewers in chat, has exclusive gaming sessions with followers and subscribers, and 99% of the time has a very upbeat and relatable attitude.
Ninja, a very popular Fortnite streamer, makes $500,000 per month thanks to a subscriber count of over 200,000. That's insane! Of course, having special guests like Drake make an appearance on your stream is sure to bring in the fans. If that's not motivation, I don't know what is.
All in all, Twitch can be very lucrative if you're willing to put in the time and dedication necessary for the payoff. Hone your skills, work on your online persona, be personable and engaging, and above all else, enjoy what you do.
Making Money With Affiliate Marketing
Making money with Twitch is a pretty exciting idea already, but this is just one window into the world of affiliate marketing. You can be an affiliate of any number of companies and make huge sums of money online with just a few strategically placed links.
As people found out when the YouTube Adpocalypse hit, it's never smart to have all your eggs in one basket. So if you're thinking about being a Twitch affiliate, you definitely want to create a website that you retain full control over, and have Twitch as a portion of your income. Even if it's your main gig for the time being, you should be building a website with your brand as a safety net.
Many people will simply opt to not use Twitch at all, and can still make money in affiliate marketing. You could even stick with video games and make bank. What angle you decide to pick is a process but there's tons of options. So at this point, your biggest problem isn't if you can make money or how to make money, it's which method is the best fit for you. See how I built my first affiliate website and how you can build your own according to the same training.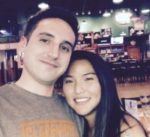 Nathaniell
What's up ladies and dudes! Great to finally meet you, and I hope you enjoyed this post. My name is Nathaniell and I'm the owner of One More Cup of Coffee. I started my first online business in 2010 promoting computer software and now I help newbies start their own businesses. Sign up for my #1 recommended training course and learn how to start your business for FREE!