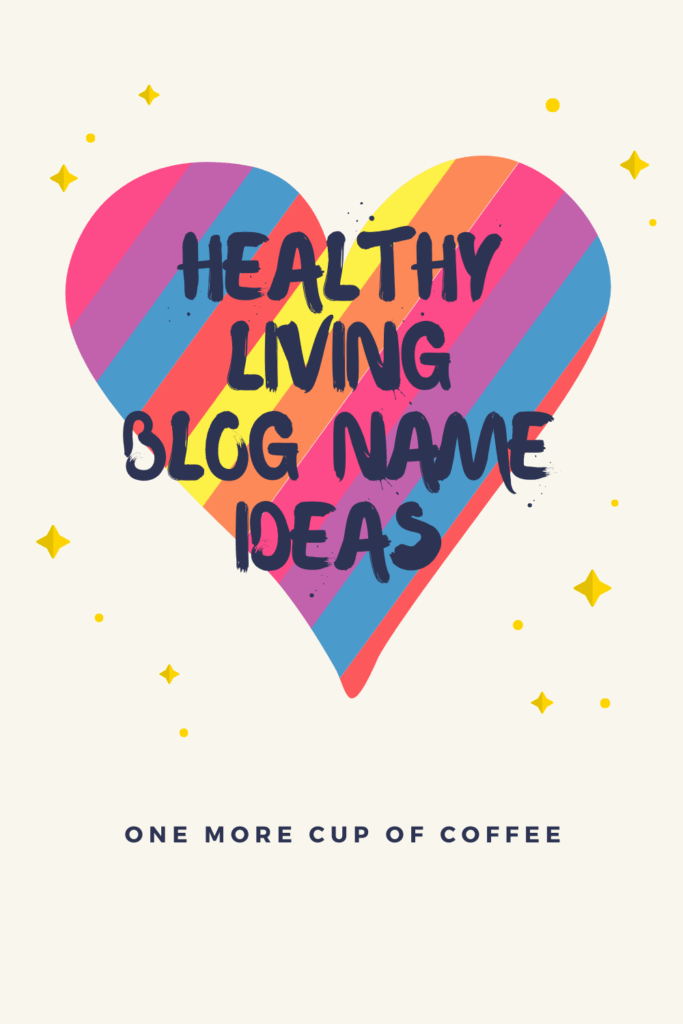 Healthy living is a broad area, one that everyone has their own unique ideas about. This makes it a perfect topic for a website. So, in this list, we're looking at 50 blog name ideas for healthy living.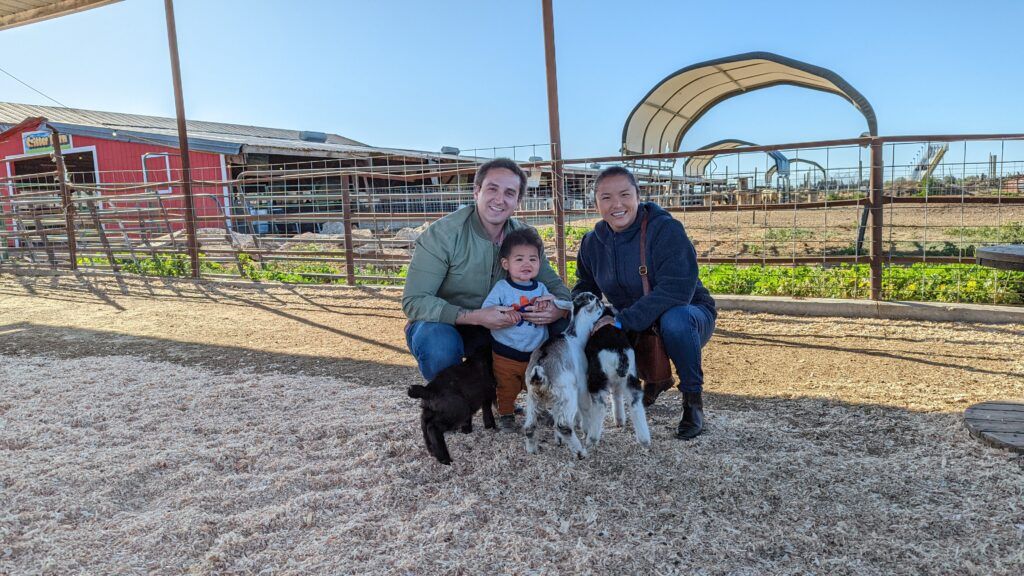 Are You Ready To Work Your Ass Off to Earn Your Lifestyle?
Are you tired of the daily grind? With a laptop and an internet connection I built a small website to generate income, and my life completely changed. Let me show you exactly how I've been doing it for more than 13 years.
These names are perfect as inspiration for your own site and as an indication of the styles that you can follow. The post also talks about key dos and don'ts when it comes to finding your own blog name.
The first thing to understand is that your blog name isn't that important. Truly. Many sites have horrible names and still do well. Others have great names and barely get noticed.
It is worth taking some time to find a name that you like, but don't spend forever trying to find the perfect name. There's no such thing. As part of this post, we'll show you some other areas that do matter, like how you can make money from your site, along with buying a domain name and actually creating your site.
By the end of the post, you should be able to easily find a good blog name and be ready to start the next steps.
50 Blog Name Ideas For Healthy Living
Being Fit and Free
What is Natural Health
Pure Health Confusion
Happy Healthy New Life
Wellness Living Space
My Healthy Life Hub
Living Your Freedom
Strength and Life
Our Unprocessed Life
Staying Well Guide
Nutrient Space
Natural Living Zone
Herb Health Tips
Pure Nutrition Space
Fit Living Hub
Tasty Health at Home
Foodie Health Solutions
My Healthy Life Today
Inside Out Vigor
Living Healthy Zone
Chemical Free Now
Wellness Living Box
Health Coach Guide
Gut Wellness Academy
Midlife Health Today
Optimal Holistic Life
Foodie Energy
Modern Natural Living
Food for Health Today
Leanand Clean Reviews
Nutrition Secrets Online
Gut Wellness Today
Pure Healthy Wellness
Down with Junk
Pure Nutrition Reviews
Fit Green Living
Ways to be Healthy at Home
Herbal Health Secret
The Holistic's Life
Natural Unprocessed Life
Health Nowadays
Nutrition Riddles
Become Healthy at Home
Eating for Nutrients
Nourish Health Today
Lean and Clean Solutions
Modern Health Studio
Food for Health Zone
Midlife Health Coach
Snack for Nutrients
How To Choose A Good Blog Name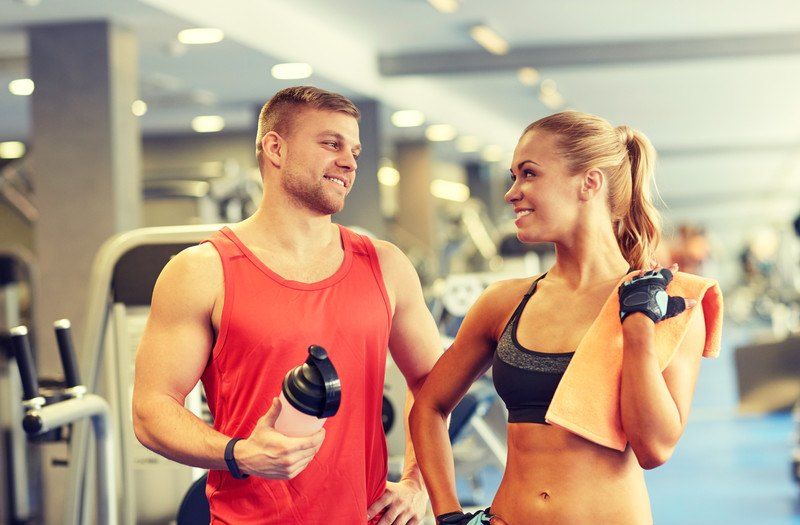 Healthy living is one of the easiest fields to choose a blog name in – and one of the most difficult. The reason is simple, there are just so many options.
After all, how do you even define what healthy living is to begin with? Everyone has their own definition. This is partly why blog names in the field follow so many different styles. If you start a healthy cooking blog, you might go one route, but if you start a good mental health blog, you'd go another route. "Healthy living" could even be interpreted as having a good work/life balance as part of a business advice blog.
The best place to start is with your own blog idea. Think about what you want to focus on, the things that inspired your blog and what makes you different. All of these areas could give you some indication about possible website names.
You can also look at common topics and words in your field. You might focus on a blog name that uses a play on words or one that suggests a certain type of healthy living.
One example of the approach is mindbodygreen.com. This blog focuses on many aspects of health, including green living, mental health and physical health. In contrast, easyayurveda.com is all about health through an ayurvedic approach.
When you're doing this, it's important to avoid names that are already in use (especially if they're copyrighted). Using the same name as another site just causes confusion. You might get an initial traffic advantage, but in the long-term, it's always best to develop your own reputation.
A related area is the specific words that you use in the blog name. It's generally best to avoid anything offensive, along with words that are too confusing. For example, there's a lifestyle website called balancedlive.com, which doesn't make all that much sense.
Using dashes in a domain name is a particularly common issue. Anyone trying to write out the domain name is likely to forget the dashes or put them in the wrong place. If you are going to use dashes, then I recommend something like cinnamon-soul.com, as there is only one possible place that the dash could go.
Numbers are another problem. It's normally best to avoid numbers if you can (I know, I know, I didn't). If you were saying the domain name out loud, you'd have to explain how it is written. The same is true for domain names that involve quirky spellings of words, like tipz instead of tips.
These ideas might sound pedantic, but they're worth considering. Imagine trying to tell someone your domain name and having to basically spell it out for them. That's seriously frustrating.
There's one more thing too – your domain extension. It's best to stick to .com if at all possible. These domains rank best and people trust them.
You can also go with .org and .net. These aren't as powerful, but they can still work well. Most other unusual domain extensions aren't worth the effort. You'll just lose traffic and confuse your audience.
The one exception is if you're targeting a local audience. For example, if your website is primarily for visitors in New Zealand, a .co.nz extension is likely to rank well.
Keyword VS Branding
Another consideration is whether you go for a keyword-based blog name or a branded one. To put it simply, keyword blog names use keywords, branded ones don't.
The most notable type of keyword name is an exact match domain. Here, the domain name matches a keyword phrase that you're targeting. A site called waystobehealthyathome.com is one example. That would target the keyword 'ways to be healthy at home'.
Exact match domains aren't as popular as they once were, but they may still have a slight ranking advantage. If nothing else, they make it easier for visitors to know what your site focuses on.
You'll also find sites that use just a single word from the field, such as healthydivalife.com. This style still makes the topic obvious, but also offers much more flexibility.
A branded name is simpler, you're just going with whatever sounds good. Your blog name doesn't even need to have anything to do with your topic.
The branded style is especially common for healthy living blogs, perhaps because the field is so large. You'll often find names like ohladycakes.com, mynewroots.org, ohsheglows.com and fiercefabulousfree.com.
Just make sure you double-check any ideas against what is already out there. With so many sites focusing on health and healthy living, you might find that many ideas you like are already taken.
How To Build & Make Money From Your Healthy Living Website
Building a site comes next and, once again, there are many different companies that you can go with. The decision is much more relevant for site building than it is for choosing a domain name – as services can be very different from one another.
One aspect is hosting. The price of hosting can vary dramatically. What you get for your money changes as well. The cheapest hosting often comes with serious issues, but some people do start with inexpensive hosting and move up from there.
Another aspect is where you build your website.
WordPress remains the most popular choice, for good reason. Most hosting companies support WordPress, so you have your pick of providers and plans.
WordPress is an incredibly versatile platform too. You have plenty of control over your site and there are many plugins to help you along the way. There are also tons of online tutorials and blogs on WordPress because so many people are using it.
Still, many people avoid WordPress because it sounds difficult. WordPress does have a steeper learning curve than some other services, but you can get around this by following a tutorial.
Website builders are a common alternative to WordPress. These offer a faster and easier way to get your website up and running. Many even have free plans.
Websites created with a builder often look fantastic too. The problem is that this style means less functionality. Your control over your own site is limited.
For example, some website builders give you very few SEO features and no access to website code. You can't transfer between one company and another either, so you're stuck with whatever plans the website builder has to offer.
This situation is horrible if you want to make money online. If you do start with a website builder and realize later on that it isn't any good – there isn't much you can do. Your main options would be to stick with the builder or to start again somewhere else.
Website builders are best suited for sites where the appearance really matters and function is less important. For example, you'll often find such builders used to develop sites for local businesses.
For people who want to earn online, WordPress is always going to be the best choice. Many people use the service in this way, so there are plenty of plugins and tutorials to help you along the way.
Speaking of income, there are many different ways to earn from a site. Bloggers often end up with multiple income streams. But, when you first get started, affiliate marketing and display ads tend to be the most effective approaches.
These two styles work well because you don't need much traffic to get started. You can also grow your income over time. Other income approaches can be added as your traffic and reputation increase.
How Much Do Healthy Living Bloggers Make?
One example of a healthy living blogger is Shannon from Yup, it's Vegan. As the name suggests, the site focuses on vegan food. Shannon's February 2017 income report highlighted $1,700 in income.
Most of her income came from ads, with $1,400 earned through AdThrive. This pattern is common for sites that follow the recipe route. Such bloggers often don't earn much from affiliate marketing.
Another example is Fit Mom Journey. This is another site that highlights the food aspect of healthy living.
The December 2018 income report from Fit Mom Journey reveals a total income of just over $10,000. Once again, most of the income came from ads (almost $8,000). Affiliate marketing was significant too, with more than $1,000 being earned through the Perfect Keto affiliate program.
Since health is very closely tied to food, I recommend you also look at this list of food blogger incomes to get an idea of what's possible with an income generating website.
Display Ads
Display ads are a logical way to make money, especially in the healthy living field. This process involves hosting various ads on your website, via a display ad network.
I've been pretty crucial of display ads in the past, as you need to get a large amount of traffic to see decent income. That's true, but there is a lot of traffic out there to be had.
Besides, you don't need to use display ads as your only way to make money. Most successful bloggers have multiple income streams. Display ads might be one of them, while others could include affiliate marketing and sponsored posts. Some bloggers even develop their own products in time.
Display ads also have advantages. They're a very passive way to earn and some ad networks even do ad testing and optimization for you.
Most importantly, ads give you the chance to write what you please and still earn money. This is useful if you're writing about healthy living. After all, some of your posts aren't likely to be related to products at all.
Affiliate Links
Affiliate links are another good style for beginners. This is a more hands-on way to earn. Not only do you need to find affiliate programs to join, but it's also important to write content that actively promotes products.
Thankfully, there are various options in the health field, including vegan, gluten free, supplement and mental health affiliate programs.
Healthy living bloggers often manage to promote affiliate products without too many problems. Some do so by talking about different items that have personally helped them, while others may focus on a product review angle instead.
While affiliate marketing requires more work than display ads, you can also scale affiliate marketing up faster than simply relying on ads.
Final Thoughts
Building a site involves many individual decisions and these all play some role in your success. But, most of these decisions aren't going to define your success. This is especially true for your blog name.
In the end, the name of your blog will have a passing influence on how well you do. It might seem significant at first, but if you write well, no one will care much about the name.
Should You Start Your Own Blog?
Honestly, the sad thing is that most people who want to start a blog get a domain name and a website set up, but never really do much beyond that. They are leaving a serious amount of money on the table!
If you want to actually make something of your site, and earn the kind of income that could allow you to quit your job and work full time online, then this members-only training site is what I recommend. If you're serious about making some moves, they're your best shot at building some fat traffic to your brand and profiting from your blog!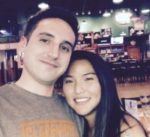 Nathaniell
What's up ladies and dudes! Great to finally meet you, and I hope you enjoyed this post. My name is Nathaniell and I'm the owner of One More Cup of Coffee. I started my first online business in 2010 promoting computer software and now I help newbies start their own businesses. Sign up for my #1 recommended training course and learn how to start your business for FREE!