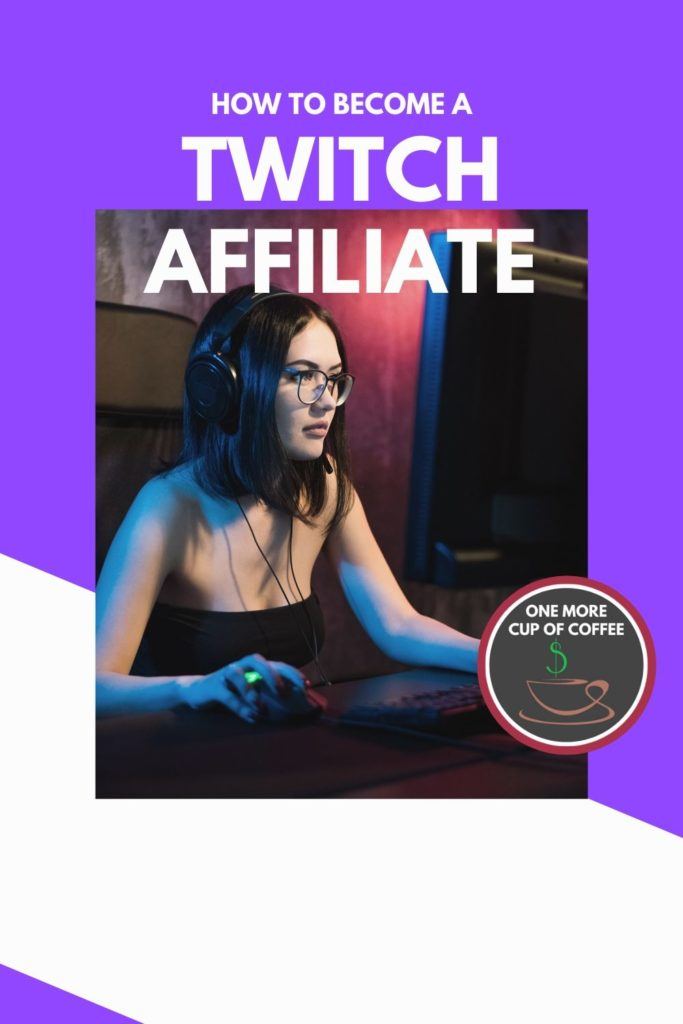 It's pretty obvious that Twitch is a big money maker for a lot of streamers, especially gamers. So you're excited to get started with Twitch – but how exactly do you become a Twitch affiliate, and how is that different from being a partner?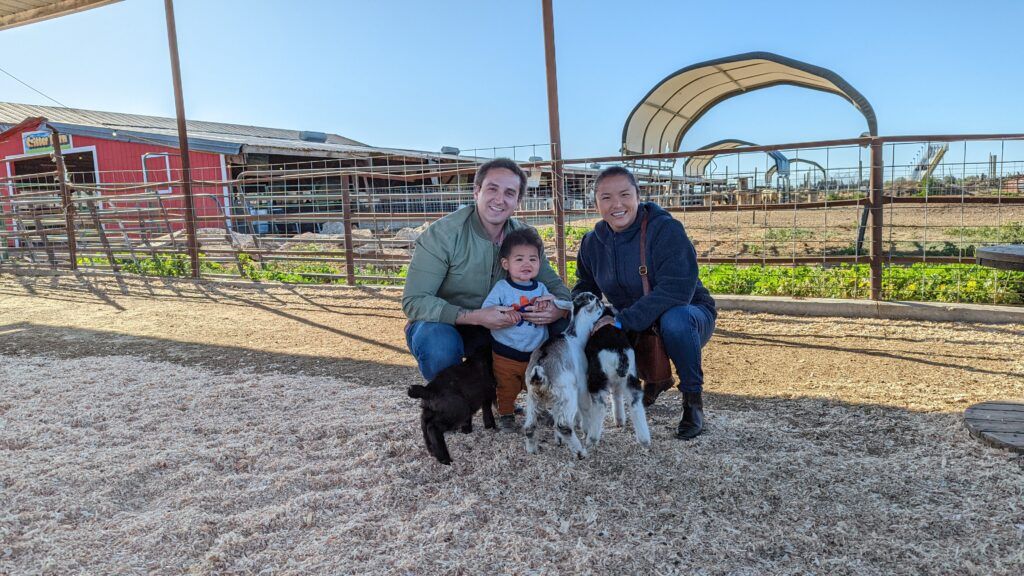 Are You Ready To Work Your Ass Off to Earn Your Lifestyle?
Are you tired of the daily grind? With a laptop and an internet connection I built a small website to generate income, and my life completely changed. Let me show you exactly how I've been doing it for more than 13 years.
Once you start thinking about your money-making venture with a more holistic attitude, you'll also start to think about a YouTube channel as well. Should you start streaming there too? Let's look at all of our options.
How To Become Twitch Affiliate & Partner
Affiliate vs Partner, What's The Difference?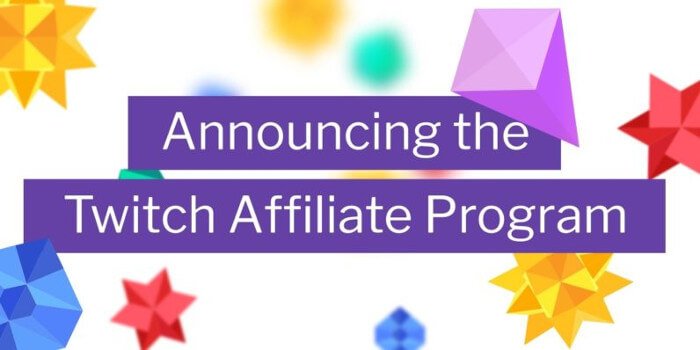 1. Becoming a Twitch Affiliate & Getting Paid
There are three ways to get paid as a Twitch Affiliate. In order to receive an invite to the Twitch Affiliate Program, you must meet 4 requirements:
Stream for 8 hours in the last 30 days
The stream has been on for 7 days in the last 30 days
Reach an average of 3 viewers per stream
Grow your audience to 50 followers
Once an individual requirement is met, a checkmark will appear under "Path to Affiliate". If any of these checkmarks are lost, then you'll need to complete those requirements again. Once all 4 checkmarks are achieved, an invite button will be displayed on your Achievements page and an email will be sent to you.
Once invited, you'll be directed to the Settings tab of your Dashboard. It is here where you'll begin the onboarding process to monetize your channel.
Affiliate Payouts
You'll need to set up two-factor authentication in order to receive your payouts. This will help to keep your account secure and ensures that your payouts are received by you. To ensure you can set up 2FA, make sure your Twitch account has been verified and that you have access to a computer. 2FA cannot be set up mobile.
Once 2FA has been set up, you'll be able to choose your method of payouts.
You'll be able to select direct bank deposit (3-5 day wait), wire transfer (1-3 days), PayPal (1-2 days), or check (1-2 weeks) to receive your payments. There is also the option to hold payments until you specify your desired method.
Affiliates are eligible to receive pay once their accrued revenue balance reaches the $100 mark. If you fail to reach this minimum, the amount rolls over to the following month until the threshold is met.
The payout period for an Affiliate is 60 days. This means that you'll receive your payments 60 days from the end of the month you reached the $100 threshold.
Twitch Bits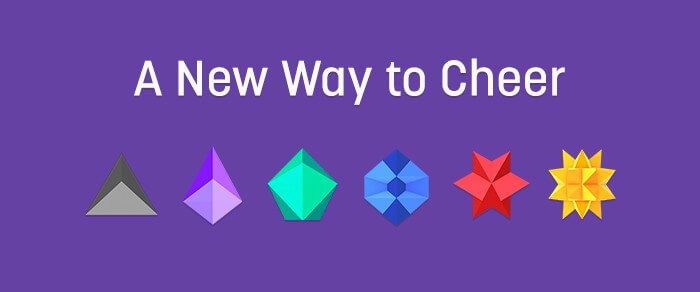 Bits are a currency used on Twitch to provide the streamer with a small tip through "cheering". You can cheer on the streamer for a minimum cost of $.014 per Bit. The streamer themselves receive $.01 for every Bit received. That is roughly 70% of the revenue share while the other 30% is sent to Twitch. That's not bad at all compared to a typical affiliate program which pays 5% on the low end up to 50% on the high end.
Setting up your channel to use Bits is a short process of 4 steps that you'll need to complete.
Supply general information
Agree to the Twitch Affiliate Program's terms with a signature
Complete the Royalty and Service tax interviews
Provide payment details by filling out the Tipalti form
Affiliate Subscription Program
Affiliates are eligible for a subscribe button that allows followers to become subscribers for a monthly fee. All options that are also afforded to those in the Partner Program are available to Affiliates as well. A subscription can be acquired for $4.99, $9.99, $24.99, and the Twitch Prime free subscription.
Affiliates also get one global subscriber "emote" for all subscribers, with the options of adding two additional for $9.99 and $24.99 subscribers. Emotes might not sound like a big deal to an outsider, but they are part of your branding, and can help solidify your tribe. Most big Twitch channels create their own emotes, and I'd recommend you do the same.
Game Sales
An Affiliate can opt to sell games, or sell in-game items on their channel for additional revenue. This offer area will appear on all channel pages whether the streamer is an Affiliate, Partner, or not. The Affiliate is eligible to earn up to 5% revenue share on purchases that originate from their channel.
Making one of these purchases is not only beneficial to the streamer, but those who make the purchase can also receive a loot-crate if said purchase is $4.99 or more. The Twitch crate contents will vary between an exclusive emote, chat badge, or some Bits.

2. Making Twitch Partner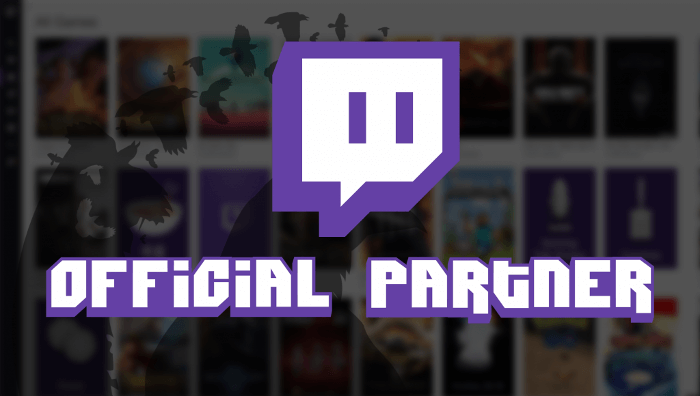 What equates to the Holy Grail of streaming online games for a living is the coveted Twitch Partner Program. Few people have reached the status of partner but that hasn't demotivated the millions of streamers from making the attempt to acquire the position.
The most popular gaming personalities from around the world are what make up the bulk of the Partner elite. Once you're "in the club" you can begin earning revenue through advertisement streaming and additional perks that a member of the Affiliate Program cannot yet access.
Once becoming Partner, should you not wish to take part in the subscription program, you may opt out at your leisure. If you change your mind later on, you're able to file a ticket via help.twitch.tv and get set up.
Partner Subscription Program
Very similar to the Affiliate Subscription Program with a few minor additions. Partners have a bit more free reign and options with their subscribers, such as:
A Subscriber Badge for display exclusively on your channel
Emoticon code prefix preference
Up to 50 subscriber exclusive emoticons
Subscriber-only chat
Excluding subscribers from Slow Mode (chat room speaking delay)
Archive Restriction
Video quality restriction
Ad-Free for Subscribers
International Payment Acceptance
Streaming Advertisements
During a live stream, Partners are able to run commercials for additional revenue. How often and how long is also entirely up to the Partner. Additionally, every 1000 advertisements shown on stream will grant the Partner an industry-leading CPM.
Corporate performance management (CPM) is the area of business intelligence involved with monitoring and managing an organization's performance, according to key performance indicators such as revenue, return on investment, overhead, and operational costs.
Ad management is left entirely up to the Partner.
Below is the chart presented on the Twitch help site for the differences between being a part of the Affiliate and Partner Programs.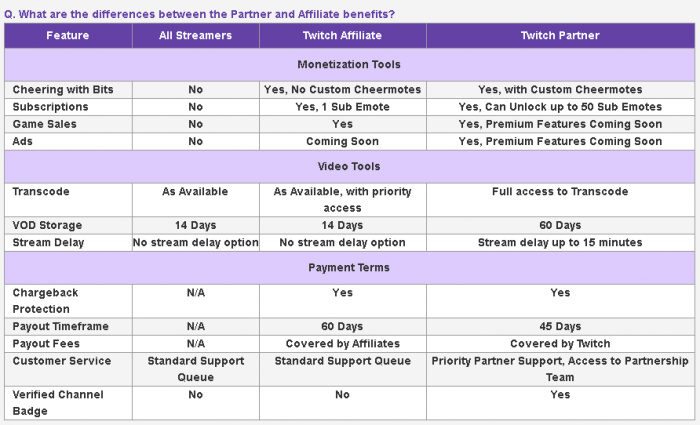 Twitch vs YouTube Gaming For Additional Revenue
YouTube gaming is Google's response to the juggernaut that is Twitch.Tv, which may sound a bit funny seeing how the YouTube platform came first. YouTube even made an offer to purchase Twitch at one point but history shows that this scenario had Amazon walking away as the victor.
So why even bring up YouTube Gaming in an article that's supposed to be all about Twitch?
In addition to the similarities and differences, there's a list of pros and cons on why you should choose one over the other. In truth, a lot of current Twitch streamers got their start uploading their gaming sessions to YouTube. So it seemed only right to understand the comparisons and contrasts of these two major streaming platforms.
This most important thing however is that you can "recycle" content and upload from one to the other. At face value, this may seem like breaking the rules in some way, but it's not. Different people prefer one or the other platform. You can grow your audiences simultaneously on both platforms, using the same content.
For example, the most obvious tactic would be to live stream on Twitch, record your videos, then upload highlight clips to YouTube. You could also live stream different style games on YouTube Gaming than you do on your Twitch channel to garner a different type of audience, then occasionally cross-promote your channels.
It's not crazy to think that a horror game stream viewer from Twitch would enjoy a comedy commentary stream on YouTube.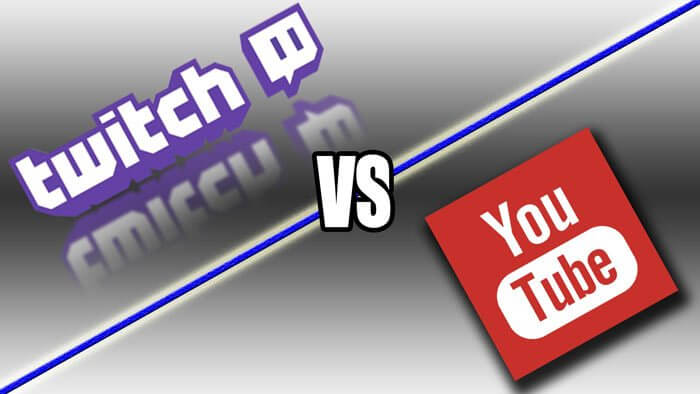 1. Similarities & Differences
The most obvious similarity between the two is the audience they are attempting to attract. With over 470 million gaming video viewers worldwide, both platforms are working hard to consume as much of that pie as possible.
The Focus On Live Vs Recorded
Twitch is more focused on the live-streaming aspect whereas YouTube Gaming leans more towards pre-recorded videos. This alone has most broadcasters and eSports organizations settling more towards Twitch as their primary live stream host.
YouTube has been around a lot longer than Twitch and is, therefore, a bit more familiar to the masses. However, Twitch has been the live stream king for quite a while now and it shows in their congruent user base.
YouTube Gaming has been on a roll over the last two years, taking in a larger viewer base than even Twitch but still fails to match its streamer numbers.
User Interface
The user interfaces (UIs) of both platforms are somewhat difficult to navigate if you're new to either. YouTube tends to throw a bunch of information at you from the onset. This may seem like a jumbled mess but it actually puts everything at your fingertips making it likely that you'll find what you're looking for.
Twitch opted for a more minimalist approach with it's UI. A carousel of featured live streams across the top, the most viewed games just below, and a section of the top live channels below that.
Different Features
Each channel comes equipped with a live stream and a chat box area. The chat itself varies from channel to channel but it's safe to say that both platforms have their share of toxicity.
Already established YouTubers who wish to stream on YouTube Gaming will find that their channel's followers are not transferred over. Discovery isn't the issue but rediscovery may cause a problem. One that Twitch does not face. It was built specifically with live streaming in mind and has no older accounts to transfer.
One of the biggest things going for YouTube Gaming over Twitch is the live broadcast rewind option. YouTube Gaming gives viewers the ability to essentially TiVo a stream being broadcast live. This is something Twitch has yet to implement.

2. Do I Have to Choose Between Twitch & YouTube?
Ultimately, we have two very similar platforms doing essentially the same things. One is more known for its live stream capabilities. The other more so for video uploads and viewings.
Twitch may actually be a bit more difficult to get your foot in the door as a decently paid streamer in comparison to YouTube Gaming. Seeing as there are already so many large and well-known streamers featured on Twitch, those starting out may feel YouTube Gaming would make a better platform for the little guys to get started.
I disagree with that idea, because although Twitch may be flooded with streamers, that means there is also a larger group of viewers you can grab. Plus, should you become well known and your channel begin to flourish, Twitch is definitely the more lucrative option in the long run.
If you decide that Twitch is the platform for you, that shouldn't automatically discount YouTube. Uploading your streaming videos (preferably well-edited ones) to the YouTube platform can be an excellent source of secondary income. It also offers another platform to get your name and brand out there.
It's always beneficial to have supplemental income from multiple sources. Never put all of your eggs in one basket!
Affiliate Marketing on YouTube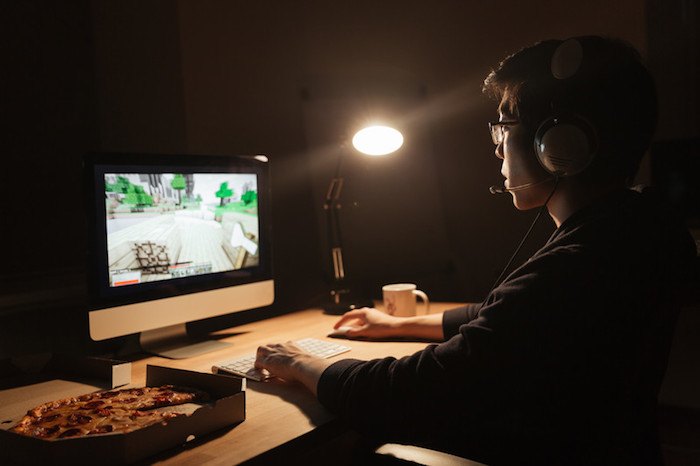 Affiliate marketing is my specialty, and I can tell you for sure that there's a lot of money to be made doing affiliate marketing on YouTube. What that actually means is a bit different from Twitch, but if you watch any big YouTube channels, for sure you've seen it done, so it shouldn't be too hard to understand how you can do the same.
What Is Affiliate Marketing
The funny thing about becoming a Twitch Affiliate is that there's a whole world outside of just promoting the Twitch platform where you can make money. Actually, Twitch is just one of thousands of companies that have an affiliate program that will pay you to promote their products or services.
Of course, many video game companies have affiliate programs, and you'll see a lot of the big gaming blogs with affiliate links embedded in their content.
How do you recognize an affiliate link? If it's a "raw" link, you can see the affiliate code. Hover over a link and you'll see website.com?a_id=affiliate123. The question mark is the telltale sign! Lots of blogs will mask their links to track clicks, so you may see links that look like mywebsite.com/go/otherwebsite, then the link will redirect to the affiliate code in the next browser tab.
Regardless, there are quite a few possiblities for making money with affiliate marketing on top of making money with YouTube and Twitch. You could promote a specific link that contains your affiliate code, or you could provide an offer code which triggers an affiliate commissions when someone buys. That's why you always hear on podcasts that you can "Save 10% using offer code XYZ". Those guys are earning commissions each time you buy!
How To Find Affiliate programs
Finding affiliate programs is a cinch. They are free to join, and often very easy to get accepted as long as you have a functioning website or a social media following. With a Twitch channel only, I'd recommend waiting until you have a good amount of engaged viewers before applying. Affiliate programs are easy to get into, but acceptance is not guaranteed!
If you do want to join an affiliate program early, then I highly recommend building a website and getting some traffic first. Personally, I think it's a lot easier for newbies to get traction with a gaming blog because your work can "stew" over time, gaining momentum slowly.
For example, you can write an article in January, and it may sit around not ranking for three months. But as you add more content to your website (writing articles), that stuff you wrote in January will begin to rise in rank over time.
With Twitch, once your stream is done, it's done.

How To Integrate Affiliate Offers Into Your Channel
When thinking about what offers to promote, try to think of what your niche is going to be. "Gaming" is too broad. An old granny who likes playing The Sims in her spare time is not going to like watching your channel about MMORPG, and that person is not going to enjoy the tedious nature of sandbox games.
Imagine WHO is going to watch your channel and what they would like to buy.
Games is going to be an obvious thing to promote, but unfortunately Steam doesn't have an affiliate program. Gaming accessories like headphones, chairs, etc are another option, but there are many more possibilities. Swag related to the game you promote, or even random products you use if you decide to branch out from just gaming could work.
Since Amazon has an affiliate program, you could promote literally anything, since they have literally everything available on their website.
In terms of how to promote products, there's a lot of strategies that can work. Some people do a more casual thing, like "hey, this is a cool thing I use. Buy it if you want." Other people do a more hard sell style, creating actual promotions pushing products they want to make money from.
The former style tends be more popular among audiences because it's less intrusive and annoying. However, despite annoying consumers, the hard sell tactic really does convert better. Repetition works (among other things like scarcity).

Double Down With An Affiliate Website (Passive Income)
Promoting affiliate products in your Twitch stream can be just another way to make money from your Twitch audience. I'm sure you can see the potential there.
What you might not know is that there's a whole other world out there of people who are not interested in watching live streamed games, but still enjoy buying video-game related stuff. That's why I highly recommend starting your affiliate website ASAP to double down on your video game affiliate promotions.
Affiliate websites make bank. Plain and simple. We're talking tens of thousands of dollar per month if you can get traffic to the site. Of course, like any business, it takes time to build, but there are numerous advantages to building one, even if it's kind of a back burner project.
Hedge Your Income Ever heard of someone getting their YouTube channel shut down or demonetized? Afraid that Twitch will ban you because of bad behavior from your audience? There are many good reasons to make sure your online income is coming from multiple sources.
Passive Income A website is online 24/7/365. If your article ranks and converts, you could be making money while you sleep. You can't stream while you sleep, can you?
Promote Your Channel Your website is a great way to drive traffic to your Twitch channel. So many people rely on people randomly discovering their channel as a method of growing. It sucks. It's too random. With a website you can deliberately seek out specific types of people by writing articles to get their attention. Is your Twitch stream all about zombie games? Write an article called "Top 10 Zombie Games of 2019", then link to your Twitch channel a the bottom of the list.
Final Thoughts
Becoming a Twitch Affiliate is just the beginning. There's a whole world of making money online that's about to open up to you if you put in the time. In fact, there are more ways to make money with Twitch than just the affiliate side of things.
No matter how old you are, what gender or race you are, or what your personal interests are, there's a way to earn money by doing the things you love online. Welcome to the club!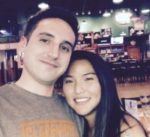 Nathaniell
What's up ladies and dudes! Great to finally meet you, and I hope you enjoyed this post. My name is Nathaniell and I'm the owner of One More Cup of Coffee. I started my first online business in 2010 promoting computer software and now I help newbies start their own businesses. Sign up for my #1 recommended training course and learn how to start your business for FREE!