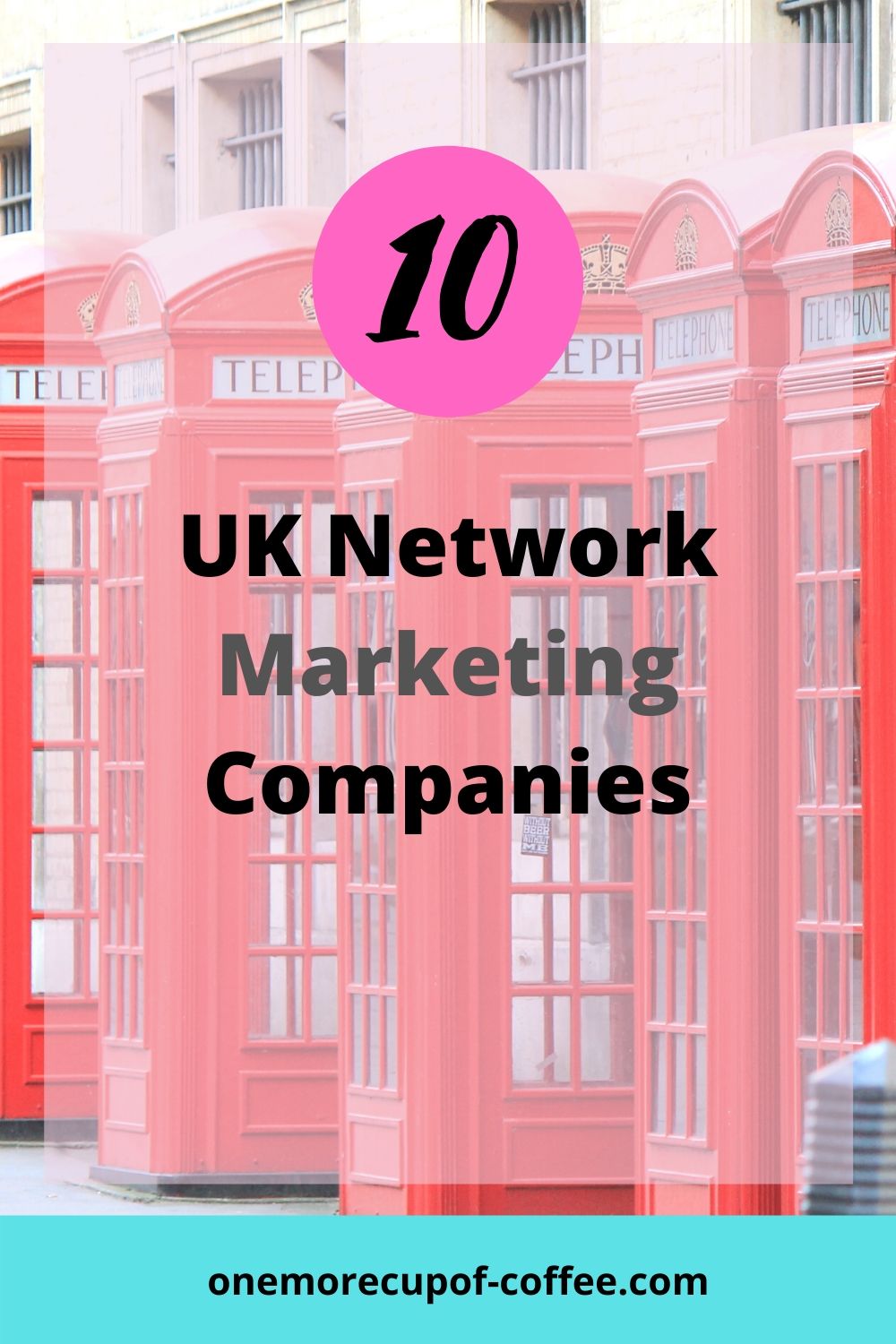 As part of our discussions on side hustles and ways to make money, we've featured a wide variety of network marketing companies on this site. This has including many individual reviews, along with lists of companies that fall into specific niches.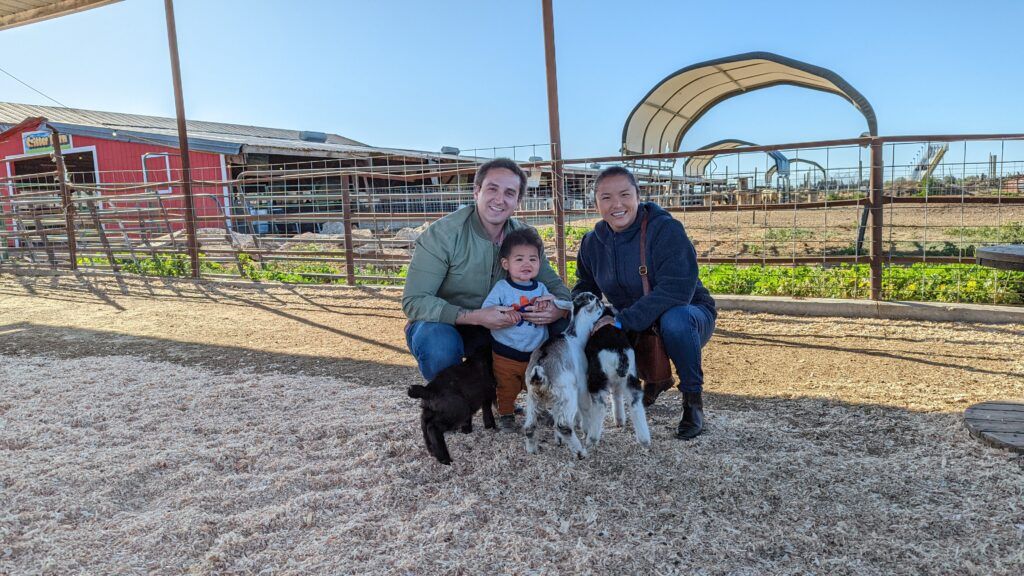 Are You Ready To Work Your Ass Off to Earn Your Lifestyle?
Are you tired of the daily grind? With a laptop and an internet connection I built a small website to generate income, and my life completely changed. Let me show you exactly how I've been doing it for more than 13 years.
For the most part, we've focused on American companies. Some of these cater to an international audience as well, while others don't. In this list, we're taking a different angle entirely. We're looking at UK network marketing companies.
Most of these companies have their headquarters in the UK and only cater to a UK audience. Some do also serve other parts of the world, but we're just focusing on the UK version of their compensation plan.
After all, there's something appealing about working with local companies. You may also find that customers are more interested in a homegrown brand than one that has been imported from overseas. This post is not an endorsement of any MLMs or direct selling companies. In fact, I usually discourage folks from joining network marketing companies because most of them rely heavily on recruiting in order to make money.
Personally, I thin most people would have better luck making money online through affiliate marketing, because you can promote a wider range of products, are not reliant on just one brand, and do not need to recruit anyone to become a seller in order to make a full time income.

UK Network Marketing Companies
Wikaniko
Kirby
Tiens
The Utility Warehouse
Ann Summers
Tropic Skincare
Simply Naturals
The Body Shop At Home
Flamingo Paperie
Usborne Children's Books
1. Wikaniko

Focus: Environmentally friendly products
Minimum Cost: £24.95 + £4.95/month
Product Overview: Wikaniko (pronounced We Can Eco, apparently) is an environmentally focused company. This theme can be seen across their different categories.
Wikaniko's selection of products is impressive. The company doesn't just focus on health, body care and skincare items. They also have many products for the household and for cleaning.
Prices vary dramatically, but many of them are reasonable for the type of products that Wikaniko is offering. For example, a bottle of Bio-D Bathroom Cleaner spray is £2.89, while a Friendly Soap Facial Selection Gift Set is £9.95.
While the prices will be higher than products that aren't eco-friendly, this shouldn't be a problem. Customers who purchase this type of product generally expect to pay a little more.
The biggest limitation is that none of the products are unusual. They're roughly what you might expect for an eco-friendly company. This aspect could make sales more difficult if your potential customers are loyal to a different brand.
Commission Quick View: Wikaniko distributors can purchase and then resell products, earning a commission on the price difference. This commission can be anywhere to 33% to 45%. The specific rate is based on the distributor's sales volume each month.
Sales can also be made through a replicated site. When this approach is taken, distributors earn between 25% to 37% income. Again, the rate depends on the amount of sales per month.
These percentages are based on the CV (Commissionable Volume) of the products being sold. The CV of products is mostly the same as the product price, creating a simple relationship between sales and earnings (e.g. £2.00 = 2.00 CV).
However, this isn't always the case. Some products provide a lower net profit for the company, so distributors earn less as well. For these products, the CV will be lower than the price of the item.
Team income follows a classic unilevel plan. With this approach, your downline is arranged under you in levels, based on the pattern of recruitment. Your Level 1 consists of the people who you recruited, while your Level 2 consists of their recruits and so on.
With Wikaniko (and most other unilevel-focused companies), the number of levels that you can earn from is based on your rank in the company. The initial rank provides 5% commission on your Level 1 and that's it.
To earn from deeper in your team, you need to move up the ranks. Each rank has its own qualification requirements. These are based on your sales volume, the sales volume of your team and the structure of your team.
Final Thoughts: As MLMs go, Wikaniko is fairly good. The products are interesting enough that they could sell, while the commission rate from sales is fair.
The biggest limitation is that you're earning less from any sales made through the website than in-person sales. Still, the online approach (which I recommend) does start out at 25% commission and increases from there.
2. Kirby

Focus: Vacuum cleaner systems
Minimum Cost: Free
Product Overview: Kirby is a home & garden company that basically sells vacuum cleaners. Of course, their marketing doesn't talk about Kirby vacuum cleaners in that way.
Kirby focuses on the idea that they offer a full system, one that cleans in more ways than a regular vacuum cleaner. Their website highlights shampooing, mopping, scrubbing and vacuuming as core ideas.
The products from Kirby do tend to get good reviews. Relatively few people have complaints about how the vacuum system works or issues with getting replacement parts.
That being said, the system isn't cheap. Details are scarce, but new ones may go for $2,000. Distributors certainly push payment plans so that people can buy them.
The price is concerning, especially just for a vacuum cleaner. There are plenty of decent products on the market at a fraction of the price.
Kirby also focuses heavily on the in-person sales angle. Their vacuum cleaners can only be purchased through home sales. This approach has advantages and disadvantages for distributors.
On the plus side, it means that customers must rely on a distributor. They can't purchase products elsewhere. The in-home style also provides the chance to apply sales pressure and show everything that the system has to offer.
But, home sales also means that you must rely mostly on in-person networking. This limits your reach at the best of times. The style is even more difficult with Kirby, as so many people have already been approached by distributors.
Commission Quick View: Kirby keeps their compensation plan tightly under wraps. It's clear that they have distributors and that there is a team-based aspect to their compensation plan, but information beyond this is almost non-existent.
In one sense, the issue isn't too surprising. Until fairly recently, Kirby tended to promote distributor roles as if they were conventional jobs
Discussions on sites like Glassdoor and Indeed suggest that distributors spend a long time trying to make sales. The home demo part of the plan may be a serious disadvantage here, as a distributor could easily spend an hour or more with a customer without making a sale.
It does seem like distributors earn a decent amount per sale (not surprising, as these are expensive vacuum cleaners!). Still, vacuum cleaners aren't a consumable product and there is a lot of competition. As a result, the hourly income could still end up pretty low.
Final Thoughts: Trying to sell vacuum cleaners through home demonstrations feels like a seriously old-fashioned approach. It's also not an effective one these days and the odds of making sales feels very low.
3. Tiens

Focus: Health products
Minimum Cost: Unknown
Product Overview: Tiens is a health and wellness company. Their product categories include food supplements, personal care, wellness equipment and Chinese medicine.
From that list alone, you can probably guess that some of the products from Tiens are a little unusual. There is a strong emphasis on the use of herbs and natural ingredients, which are promoted as ways to improve health.
For example, Tiens has a product called Fizzy (Distributor price: £19.19; Suggested retail price: £23.98). This is basically a supplement that you dissolve in water to create a fizzy drink.
Magnesium is the main part of the supplement, but it also includes sweet basil extract and beetroot. Both are unusual additions to this type of supplement.
The same pattern can be seen with other items, such as Orecare Chinese Herbal Tooth Paste (Distributor price: £10.72; Suggested retail price £13.40) and Tea Tree Oil Shower Gel (Distributor price: £7.11; Suggested retail price £8.89).
Tiens isn't the only company to sell products like these, but at least their selection isn't the same as every other health company out there.
The biggest limitation is the prices. Because Tiens is an MLM, their prices are higher than you'd find for similar products at a local store. Distributors would need to convince customers that the products from Tiens are worth the higher price.
Commission Quick View: Tiens follows a catalog system of ordering. With this approach, customers order through a distributor and then the products are shipped out. This is an appealing approach, as the distributor does not need to keep inventory.
Tiens focuses on in-person sales, largely through home demonstrations. They claim that this is because there is no replacement for experience. However, such sales approaches can be frustrating and time-consuming.
Thankfully, Tiens appears to offer a replicated website as well, allowing distributors to make sales in this way.
Compensation rates vary from 20% to 48% from sales. While this sounds incredibly impressive, the higher compensation rates are not easy to achieve, as the percentage is based on personal sales and team rank.
On top of this, Tiens uses a fairly complicated system for progressing up through the ranks, with various personal and team requirements. It's not enough to make sales yourself, you need to encourage success among your team members and make sure that they get promoted too.
As a result, many members will be stuck at the lower levels of commission.
Beyond this is the team side of the compensation plan. Here, distributors can earn from up to four levels in their downline, with 5% residual commission from each rank.
This is a simpler plan than many other companies, but the small size doesn't make it easy. That's because you need to hit the higher ranks to even get access to residual team commissions.
Final Thoughts: Tiens isn't an especially powerful company. Still, the products are interesting enough that they might sell to the right audience if marketed well.
Even if you were able to make sales, it would be best to consider Tiens as a way to make some money on the side. The team side of the compensation plan is tough, which would leave most members stuck in the early ranks.
4. The Utility Warehouse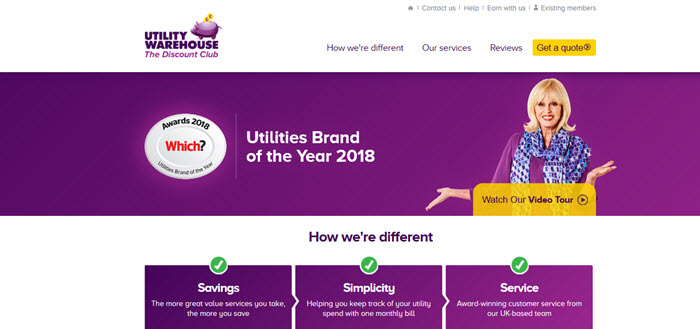 Focus: Utilities
Minimum Cost: £199.75
Product Overview: The Utility Warehouse is a service-based company, one where members earn by promoting services like phone, broadband and energy. The company also provides bundles, which are meant to lump services into one bill and decrease the amount that customers pay in the process.
This bundling aspect is something to seriously consider about The Utility Warehouse. While the style may save customers money, it can also make bills more challenging as it means that utility bills come out at one point during the month and there is little flexibility.
Reviews for the services themselves are mixed. Some people state that they have had no problems with the company and get lower bills by switching to them. Other customers have found The Utility Warehouse to be frustrating and not as good as other options.
In the end, it's likely that some customers will receive lower bills through The Utility Warehouse, while others will not. This is the same for any utility company.
The biggest advantage seems to be that The Utility Warehouse makes utilities less confusing and easier to manage. This might be enough to convince people to join, but it would depend on your audience.
Commission Quick View: First of all, distributors earn by simply obtaining customers. This is called a Customer Gathering Bonus and can get as high as £40 per customer (the exact amount depends on the services that the customer signs up for).
Distributors don't get commissions on sales until they have signed up six customers. After that point, the commission rate ranges from 2.4% to 5.3% on customer bills. This rate can go up to 5.8% if you advance through the ranks.
These percentages might sound low, but you are earning from the monthly bills of every customer that remains a member. This means that you're getting money each month without extra work on your part.
There is a team side of things too. This appears to follow a fairly simple model, where you are earning a percentage of the commissions from your team as a whole. This can be as high as 0.8%, based on your rank.
This percentage is low once again, but the total amount earned could be high if your team was large. There are various bonuses for moving up through the ranks and other ways to earn. The requirements for these tend to be complex.
Final Thoughts: The Utility Warehouse does have some advantages, but the company keeps a concerning amount of information under wraps. It's not even clear whether the details available represent the most recent compensation plan.
It's also worth thinking about whether you could make sales regularly. While it's true that everyone needs basic utilities, convincing someone to switch from one company to another isn't always easy.
5. Ann Summers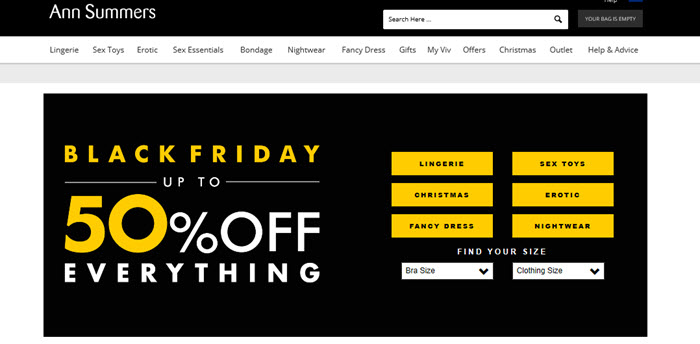 Focus: Adult toys and related products
Minimum Cost: £25
Product Overview: Ann Summers is an adult company, focusing on products like sex toys, lingerie, lube and related items. The company has a decent selection available and manages to make their product line appear interesting and tasteful.
The prices seem to be about what you would expect for the industry. There may be some MLM markup, but if there is, it isn't dramatic.
The idea is that distributors will be promoting the products through home parties.
Despite first appearances, this range of products can work well in the home party environment. Distributors can potentially create a fun and sex positive atmosphere, encouraging people to engage with a topic that is often considered taboo.
Of course, the popularity of the products will strongly depend on your audience. Some people may find the whole idea unappealing, while others may be confident enough to buy sexual products when they want to, without needing parties.
For that matter, customers can buy from Ann Summers directly, either online or in retail stores, without ever going through a distributor. This aspect significantly increases the competition that you face.
Commission Quick View: While Ann Summers doesn't provide much information about the compensation plan, it is clear that distributors get 25% commission on all sales.
The company probably uses a catalog-based approach. If so, distributors don't need to buy products and resell them. However, having some items on hand may help to promote sales.
Team building can provide up to 6% residual commissions from a person's downline. It isn't clear how this is structured, but the percentages are likely to be lower at the beginning.
Final Thoughts: I don't like how little information Ann Summers provides about their compensation plan or that distributors are competing against a retail store. Besides, the products aren't unique.
The most unusual thing is that you're selling sex toys in a home party environment. That aspect could help or hurt your chances of making sales.
6. Tropic Skincare

Focus: Skincare and beauty products
Minimum Cost: £198
Product Overview: As a skincare company, Tropic offers various products that relate to beauty, including skincare, bath and body items, makeup and hair care. Their selection in each area is decent, giving customers plenty of products to choose from.
Tropic markets its products well. They all look high-quality and desirable, which should help to promote sales.
As for the prices, these vary across the different types of products. The general pattern is that the prices aren't unreasonable, but there are cheaper items out there too. For example, Ocean Fizz Foot Soap costs £6, Awaken the Senses Luxury Body Oil costs £28 and Super Greens Nutrient Boost Oil costs £41.
Whether the products are worth the price will depend on the customer. Some people will be more than willing to pay the advertised prices, while others will find the products too expensive.
Still, there is one other feature to consider. Tropic aims to be ethical and good for the environment. As part of this, the company is certified as being Carbon Neutral, vegan and cruelty free.
Those certifications aren't common in the beauty industry and few MLMs have them. Their presence could help to promote sales that you mightn't get otherwise.
Commission Quick View: Tropic uses a home party model, where distributors use in-home events to promote the products. This style involves holding the events at the home of a 'host', who can earn bonuses if enough sales are made.
Customers are able to make purchases through catalogs or a replicated website. The distributor generally needs to input orders made through catalogs, which may be frustrating on occasion.
This style means that distributors don't need to purchase products and sell them. But, the parties do work best if customers can try samples, so there is some pressure for distributors to purchase products regularly.
Tropic provides no specifics about commission rates, but this is likely to sit somewhere around 20% to 30%. The rate may also vary depending on sales.
There is clearly a team-based aspect as well. This is likely to involve a variety of ranks. Distributors will need to hit various sales requirements and goals in their teams to get these ranks.
Final Thoughts: The most interesting part of Tropic is the company's ethical focus. Still, there are other ethical skincare companies out there. Getting customers to turn to Tropic over other brands seems like an uphill battle.
7. Simply Naturals

Focus: Supplements and pain relief products
Minimum Cost: £13
Product Overview: Simply Naturals is a small health company that you might not have heard about before. Their entire product line includes just 25 different items.
Some of these are supplements, often in the form of effervescent tablets. They also offer snack bites that are called Simply KWIX and a supplement for pets.
A more unusual set of products is the PainPod items. This includes a belt, socks, gloves, shoes, pads and an electrode wire. These are designed to decrease pain through the use of electrical current.
I'll admit that I don't know enough about the field to say whether the PainPod products are likely to work or not, but the idea isn't that exciting. Even if the pads really are effective, convincing people to buy them would be an entirely different story.
Commission Quick View: Distributors initially earn 15% commission on the sales that they make. This increases to 30% once they reach the first rank. 30% is the highest compensation rate in the plan.
The following rank is where things get interesting. Here, distributors need to have four personal customers and also pay the monthly fee for a website (£3.99). They then earn 30% on their direct sales and 15% of their Level 2 sales.
The next rank earns 30% on Level 1, 15% on Level 2 and 5% on Level 3. The depth of the compensation plan continues to increase with rank, while the rank requirements get more complicated.
All-in-all, the commission from the team plan is pretty impressive, especially as it never gets below 4%. There are other bonuses available as well. Of course, hitting the various ranks and bonuses wouldn't be easy to achieve.
Interestingly, all of the percentages are based on the 'allocated commission' of product sales. The compensation plan says that the allocated commission for a box of Sizzling Minerals is £7.50. That particular product costs £23.98.
The allocated commission angle suggests that for a £23.98 sale, distributors earn 30% commission on £7.50 (so, around £2.25). Hopefully that isn't the case, as it would be a horrible compensation rate.
Final Thoughts: Even if the compensation rate from Simply Naturals isn't as bad as it sounds, you're still promoting products that aren't terribly exciting.
8. The Body Shop At Home

Focus: Body, skincare and beauty products
Minimum Cost: £49
Product Overview: The Body Shop is a well-known company that offers beauty and skincare products. Their product selection is large, with each section (and subsection) containing an impressive number of items. For example, there are currently 21 scrubs, 15 lip products, 8 men's shaving products and 16 types of soap.
The difference between products is often simply the scent. The Body Shop tends to offer many scents for their various items. Some of these scents are available all year round, while others are seasonal.
For the most part, The Body Shop at Home offers the same products as the company's physical stores. However, there are some specials that are only available through home sales. It's difficult to know whether this would be enough to get people to shop through distributors.
It's also worth mentioning the pricing. Products from The Body Shop aren't excessively expensive, but they would be on the high end for some people. This makes it important to weigh up your audience before getting involved.
Commission Quick View: Compensation from sales starts off at 25%. This can be increased to 28% if you get more than £600 in sales for that month. Getting more than £1,200 in sales increases this to 29% and more than £1,800 brings the total to 30% commission.
In addition to sales compensation, The Body Shop at Home provides a bonus for recruiting new customers. The bonus is £20 for your first recruit, £30 for your second and so on. All recruits after the fifth one provide a £60 bonus each.
There is also an ongoing sales requirement of £150 every two rolling months. This is better than a monthly sales requirement, but it is still a little frustrating.
The next aspect of the company is building a team. This follows a rank-based model, where each new rank gives you access to more income potential and has additional requirements.
For example, the Area Management rank can get up to 35% commission on personal sales (if they hit more than £3,000 in monthly sales). They also get a 6% bonus on their central team's sales and can earn a 6% Tier 1 bonus.
The requirements for this rank include having £3,500 in sales from your central team each month (including £600 from your own sales). You also need seven qualified consultants in your downline.
That's just one of the ranks. The requirements tend to get more complicated from this point on.
Final Thoughts: While the compensation plan from The Body Shop is complicated, it is at least more reasonable than many other plans.
One of your biggest challenges would be getting people interested in the products. After all, there's nothing particularly new about The Body Shop.
9. Flamingo Paperie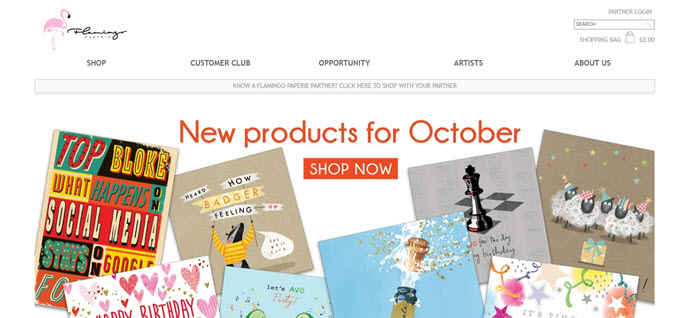 Focus: Greeting cards and related products
Minimum Cost: £45
Product Overview: Flamingo Paperie is a relatively new MLM. It was developed by the founders of Phoenix Trading, a card MLM that ended in August 2017.
Like Phoenix Trading, Flamingo Paperie offers a variety of greeting cards, with an emphasis on birthday cards and general cards. There are some other interesting products too, including note cards, craft kits and gift wrapping.
The craft kits are especially unusual, such as a 3D Model Kit – Pug for £15 (which seems to allow people to literally make a pug from paper). The product selection isn't huge, but it may expand over time as the company gets more popular.
Commission Quick View: Flamingo Paperie provides two different ways to earn from sales. The first is to order products at a 30% discount and then resell them. Distributors do need to pay postage, so the profit margin ends up being less than 30%.
Distributors also get a replicated website that can be used for sales. The commission rate for sales made this way is 20%. While this is a lower rate, selling online means less risk than buying and reselling products.
The commission rate can be increased by up to 10% by hitting sales targets each month.
There is the standard team-based aspect as well. Few details are provided about what you can expect here, but you'll be earning residual commissions from the sales that your team members make.
Final Thoughts: There are some good aspects about Flamingo Paperie, including the products. Still, I recommend caution, as this company developed due to the closure of Phoenix Trading.
The founders of Phoenix Trading may be able to take the lessons that they learned and use them to create a successful business. On the other hand, Flamingo Paperie could end up following the same route as Phoenix Trading.
10. Usborne Children's Books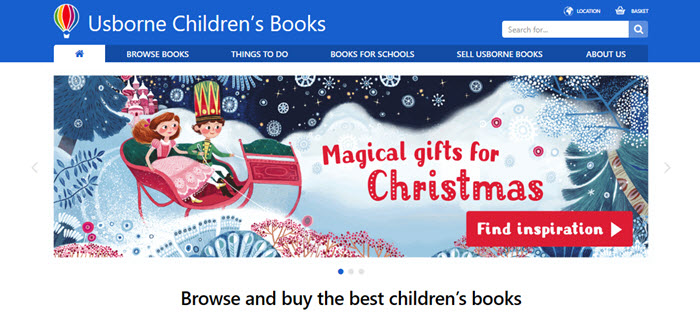 Focus: Books for children
Minimum Cost: £48
Product Overview: Usborne Children's Books is known as one of the largest publishers of children's books in the UK. In fact, they have more than 2,500 different books, which is seriously impressive.
The company doesn't just have a variety of different books, they also feature a large number of different styles.
One notable feature is that many of the books are designed for different age groups. This makes it easy for customers to find the right books for their children.
The company also breaks their selection down into various categories. Some of these are traditional storybooks, while others are more unusual, like Sticker Dolly Dressing Books and Gift Books.
The large selection of products and the way that these are presented well should be useful for promoting sales. The prices aren't too bad for books, such as £12.99 for a musical board book called The Nutcracker. Still, there are plenty of cheaper places to find books.
It's also worth thinking about whether you could sell books regularly. Many people don't keep collections of books, especially as some books are only interesting the first time or two that they are read.
Besides, with so many other costs, are parents going to be willing to invest in books that their children will quickly grow out of?
Commission Quick View: Usborne offers a starting rate of 24% commission on sales. While this rate isn't too bad, you do need to pay some fees out of your commission, including a carriage charge, handling and a contribution towards the host benefits. These charges aren't large, but they would add up.
You can decrease these costs by making orders of at least £120 at a time. This basically means that you need to get £120 in sales per party. If your sales are lower, then much of your income gets eaten up with fees.
It is possible to earn through sales to schools too. The percentage here is just 20% and you can't sell to schools until you have achieved six different parties of £120 each.
This could still be good if you were able to hit large volumes with your orders, but don't hold your breath. After all, you'd be competing against other book sellers, including ones that can offer less expensive books.
As for your team, one of the early ranks offers just 5% on the sales of your entire team. To achieve this, you need to have four recruits in your downline and a team that makes £1,800 each month.
Your four recruits need to also be active (as do you). This means hitting £120 in sales one month out of every three. Having four active recruits isn't that easy, especially as you might be competing against one another.
Final Thoughts: While Usborne has some serious limitations, the company is still better than many other MLMs. The biggest question is whether you could sell the products consistently. You would need to keep your sales high to be successful, especially as the profit margins aren't large.
Top Pick
These companies all have their advantages and disadvantages, but our top pick is Wikaniko. Wikaniko does a lot of things right, including having a decent product range and an eco-friendly focus.
There is also plenty of information provided about the income opportunity, including details from personal sales and from your team. It's always encouraging when this information is easy to find.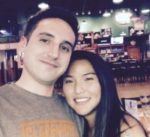 MLM Critic & Author: Nathaniell
What's up ladies and dudes! Great to finally meet you, and I hope you enjoyed this post. I have to be honest though. I'm not a big fan of MLM. Tried it. Hated it.
Affiliate marketing is cheaper, faster, and easier. See for yourself and join millions of other successful affiliates generating income from their blogs!
No inventory. No fees. No recruiting. 3 BILLION potential buyers online.
Reader Interactions