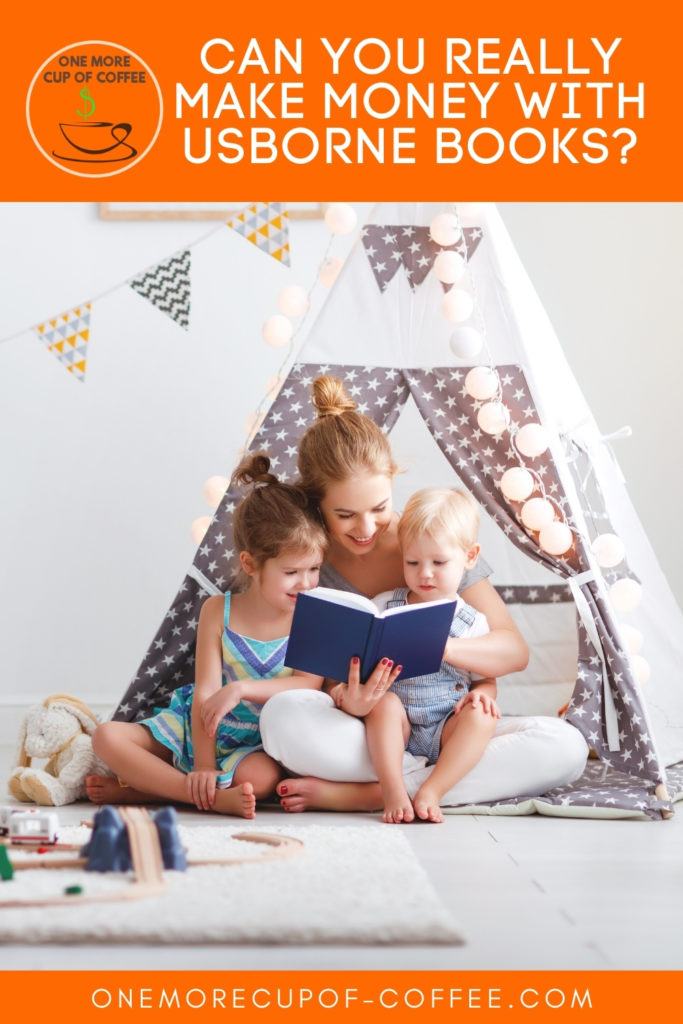 Usborne (also called Usborne Books & More) focuses on books, as the name suggests. More specifically, the company offers a variety of children's books for all different age levels. Some of these can be found in other places, but many are unique to Usborne.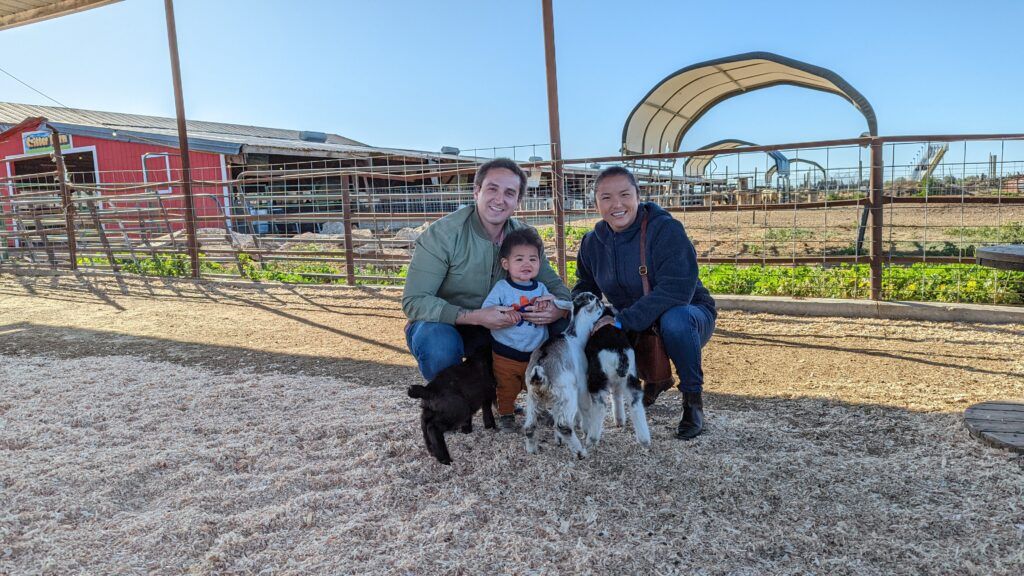 Are You Ready To Work Your Ass Off to Earn Your Lifestyle?
Are you tired of the daily grind? With a laptop and an internet connection I built a small website to generate income, and my life completely changed. Let me show you exactly how I've been doing it for more than 13 years.
Usborne's extensive selection is a key advantage. There are plenty of books to choose from and there should be some options for most ages and interests. Usborne has features that you don't see with other companies that sell books, such as the ability to order collections and box sets.
We're not just talking about books to read either. Usborne has various related book products, including coloring books, rubber stamp activities, embroidery kits, and much more.
Usborne also goes further and offers different programs for schools and libraries. Some of these won't be relevant to distributors, but others may be.
As an area to focus on, books are an interesting choice. Usborne claims that books are perfect because they are something that everyone needs. That's not really true, especially as we're just talking about children's books. In practice, you're promoting to a limited audience (mostly parents with young kids) and only some of those people will be interested in buying brand new books.
I'm not saying that you can't make sales, far from it. In fact, I'm impressed by Usborne overall. You just need to be certain that your intended audience is going to be interested in the books. If they're not, sales are likely to be difficult indeed.
Two Ways To Make Money With Usborne
While Usborne offers more options for making money than most, we're going to focus on two in this discussion. The first is simply selling the books. The other is to build a team as well.
Both approaches could be effective in the right circumstances. As such, this post is also going to consider whether Usborne makes sense as a reliable way to make money.
Make Money From Product Sales
If you're looking for a fairly unique MLM, the Usborne Books & More certainly does fit in that category. Most MLMs focus around products like health and beauty or jewelry but that's not the case here. Instead, as the company's name suggests, the MLM sells books.
Specifically, it sells children's books.
Without a doubt, there is a market for children's books and it's likely that any parent with young children will be somewhat interested in the products. But, what about the books themselves?
Well, the company does have quite a large selection of different books, catering for babies all the way up to middle-grade children. Some are exclusive to Usborne, while others can be found in other places too.

There is a lot of variation in the prices of books and in what they cover. So, there are both fiction and non-fiction books in the mix, as well as ones that are activity-based and lift the flap books.

Overall, I was rather impressed with the selection and the number of books would rival what you see in many bookstores. At the same time, the amount of variation would mean that people have lots of options to choose from. Some of the books even seem to be especially relevant for homeschooling, which may also make the products appealing for some.
The prices for the books vary considerably but, for the most part, they seem fairly normal for books – although I admit that I don't buy children's books, so guesses might be a little inaccurate. But, I did find many books for less than $10 and even the ones that were higher seemed like they would be worth the extra price.

The pricing and variation would be enough to get people buying the books, to some degree at least. But, the quality of books is also important, especially if you want to get people to make multiple purchases.
From looking online, it certainly does seem like the books get decent reviews, such as these reviews for one of the doodle books that the company sells.

I found a similar pattern of reviews for other Usborne books on Amazon and also on other sites. Now, reviews for products are often biased to a degree but I found relatively few negative reviews, which suggests that the products are better than most.
In fact, various comments on blogs suggest that there is a passionate following for the books, which is an advantage over many other MLM companies.

The Sales Approach
The company provides a lot of information about its products but relatively little about the opportunity behind it. I imagine you are supposed to find all of this information out from whatever distributor recruits you but personally, I'd rather know beforehand.
The opportunity offers a few different approaches to earn money, including selling products at home shows, directly, online, and through book fairs. The commission levels vary widely, from 15% to 30%, depending on the approach, the number of sales, and your rank in the company.
Home Shows. 25% commission, providing that an $85 minimum sales volume is met.
Direct Sales. $25 to $84: 15% commission; $85+: 30% commission
Book Fairs. $200 to $499: 20% commission; $500+: 17% commission
Web Site Sales. 25% commission.
School and Library Sales. 17% to 25% commission, providing that a minimum of $25 sales volume is met.
The company estimates that the average person earns between $75 and $100 profit per show – but it's always difficult to know how accurate that estimate is. Often, you'll find that figures like these are skewed by the high earners and the calculation often ignores anyone who isn't earning at all.
The various options for selling are another advantage with Usborne Books & More but all of the approaches still require a decent amount of legwork on the part of the distributor.
Finally, there is a monthly bonus for sales. This provides an extra 3% when net sales are between $350 and $699.99 for the month. If sales are above $700 in the month, the bonus increases to 5%.
Make Money Building A Team
At the same time, the company is an MLM, so there is a strong focus on recruitment. So, your income is tied to the people that you recruit. The larger your team, the more bonuses you get and the more potential you have for increasing in rank within the company. As with most MLMs, there is a host of different bonuses and requirements associated with your team, including commissions from the sales that team members make and bonuses for recruiting.
I'm not going to go into the specifics in much detail because the same patterns can be seen across every MLM and they get complex fast.
However, the compensation plan does mention that members earn a 4% commission on the sales of people that they personally recruit. This only applies if the member can make $350 net sales every month (that's retail price minus commission). Members can also earn up to 11% from their downline if they hit a higher rank.
Having to meet a certain sales target every month is pretty rough. What happens if there is an illness in your family or if you want to go on holiday. The target of $350 net is high too. I mean honestly, you'd have to sell a lot of books to hit that target.
Overall, the idea is to create a large and strong team. This includes ensuring that your team makes a decent amount of sales and there is also an emphasis on getting team members to advance through the ranks.
The company does give one example of how this can all calculate out:

At first glance, this sounds great, especially as you would be earning commissions yourself too. But, this example is for a team of 250 people and those people sell $350 in product a month.
I would estimate that much less than 1% of distributors for the company get a team that is anywhere close to that size. I mean, 250 people? You don't have to recruit all of them yourself but that's a whole lot of people to recruit, especially as most people don't have the time or money to be dedicated to a company like Osborne Books & More.
What Makes Usborne Books & More Different
In their FAQ, the company also talks about what makes them different than other MLMs. This is what they had to say and it's the only difference that they give:

For one thing, most MLMs sell products that people are interested in. After all, there are so many companies selling health and beauty products because the demand is so high.
I'll agree that books are an important product but I wouldn't go as far as putting them in the same category as food and clothing. Additionally, if you desperately needed books, buying them probably wouldn't be your first choice. I mean, that's what libraries are for. Plus, it's fairly easy to find cheap second-hand books, as parents tend to sell them as their kids grow up.
Besides, saying that everyone needs books is a stretch, especially when the company only sells children's books.
Realistically, most of the people interested in the products are going to be parents with young children, educators, and possibly grandparents. Other people might buy books for children as gifts from time-to-time but they're not likely to do so regularly enough to act as reliable customers.
In practice, this means that distributors have a fairly small audience that they can target with their products. If you don't know anyone with kids, you're out of luck! It's also likely that some of that audience won't have the money to buy books regularly or prefer not to buy books new.
Even though the products themselves might be good, you still have to be able to sell them, which brings me to an important point.
Successfully Making Sales
MLMs have an annoying habit of making the sales process sound easier than it actually is. In this case, Usborne Books & More talks about how you are 'simply sharing your favorite books' and how your enthusiasm will 'speak loud and clear'.
Right…
Just being passionate about something isn't enough to get people to buy it. You still have to convince them to spend money. That's hard to do, especially as many people are fairly careful with their money. With the wide variety of books out there, and a wider variety of parenting styles, are you sure that your friends will want to buy a steady stream of kids books from this company?
In many cases, distributors turn to their friends and family to make most of their sales. This can often work well at first and the first show or two will often result in a profit. But, that tends to happen because you are selling something new and exciting and because your friends are loyal.
As time goes on, interest in the product wanes and it gets progressively harder to make sales. In theory, the aim would be to continually get new people coming to your parties and interested in the products. This may be achievable, to some degree, by reaching out to acquaintances and friends through the schools your kids go to. This may work for a while, but you're likely to run out of connections fairly quickly.
I don't want to go into this in too much detail but the other major issue to consider here is competition.
Distributors for the company are selling books for kids. That's not exactly a hard product to find and many of the books aren't even unique to Usborne Books & More. This means that you're competing against bookstores, libraries, and websites that sell books. In fact, many of the products from the company are even on Amazon, often at a cheaper price than what distributors sell them for.
And… there's still the competition from other distributors to consider. How much more difficult would it be to make sales if there were even one other distributor in the same area trying to sell the books? What about two or three?
Besides all of that, making decent money with the MLM model involves recruiting others. It's likely that some (if not all) of the people you recruit will be in the same location as you with a similar circle of contacts. So, you end up directly competing against the people you recruit. Sure, you earn money from their sales too but the percentage is pretty small compared to your own. All of that competition simply makes the process of making sales that much more difficult.
Can You Generate Reliable Income With Usborne?
The Usborne Review
Is it possible to make a reliable income with Usborne? Sure. This is the case for most MLMs and Usborne has advantages over many of them.
The compensation structure and sales requirements for building a team suggest that the most powerful approach is actually to just focus on sales. If you could reach large audiences with sales, then there is a decent potential to earn. Usborne facilitates the idea more than most other companies, as they actively promote selling to schools and libraries.
Regardless of the approach that you take, planning is critical. You need to be able to make sales consistently.
Doing so will involve expanding your audience over time. The people in your local area won't be enough, especially if you want to get involved in recruitment as well. You may also need to do some research about the best ways to target buyers like schools and libraries.
After all, despite the hype from Usborne, the books aren't going to sell themselves. You'll need to make a case for why these books are better than other options out there.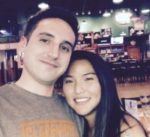 MLM Critic & Author: Nathaniell
What's up ladies and dudes! Great to finally meet you, and I hope you enjoyed this post. I have to be honest though. I'm not a big fan of MLM. Tried it. Hated it.
Affiliate marketing is cheaper, faster, and easier. See for yourself and join millions of other successful affiliates generating income from their blogs!
No inventory. No fees. No recruiting. 3 BILLION potential buyers online.
Reader Interactions