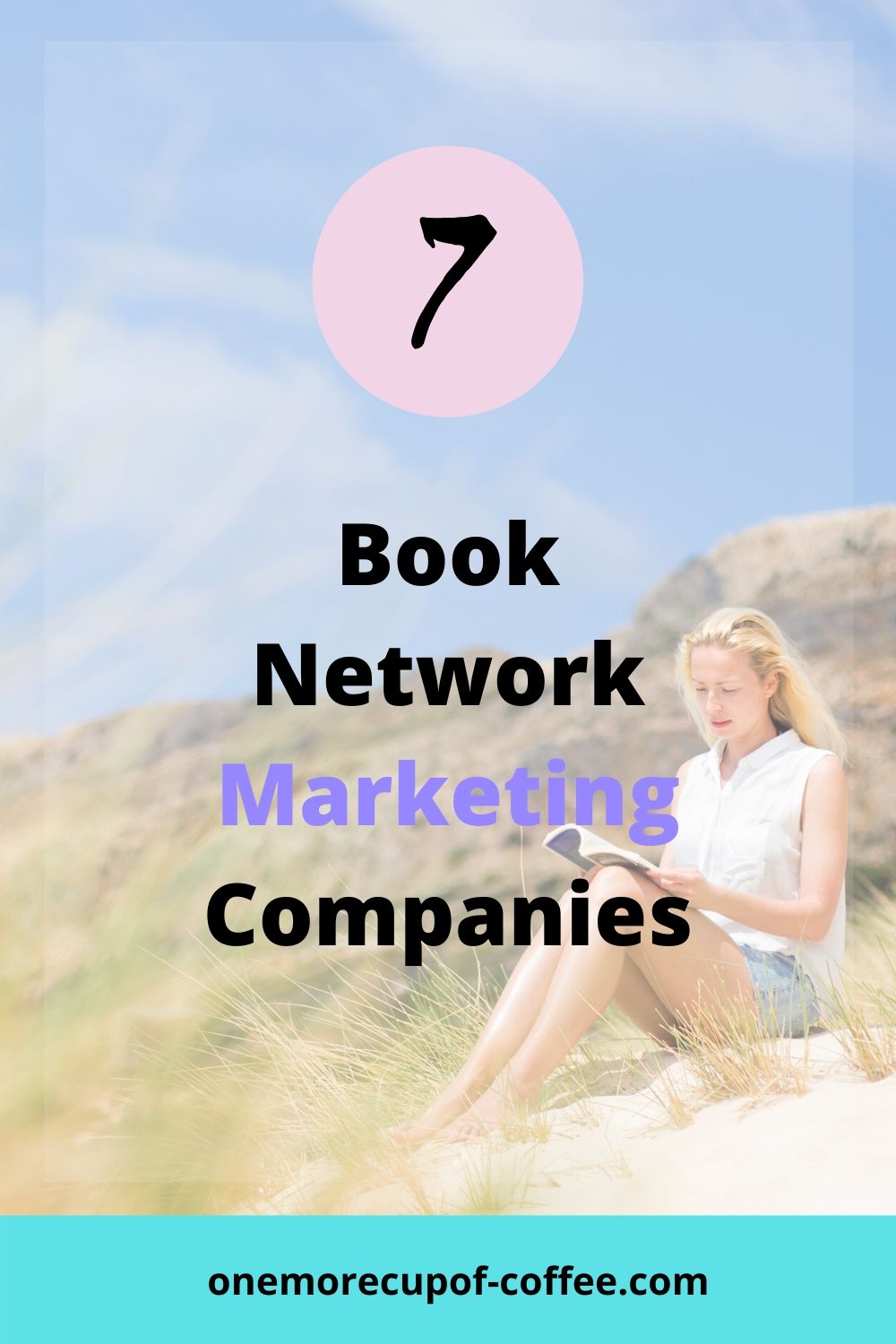 Who doesn't love reading? Even with all the digital options nowadays, people keep coming back to physical books. Despite common assumptions, the book industry is alive and kicking, which makes book network marketing companies an interesting angle to consider.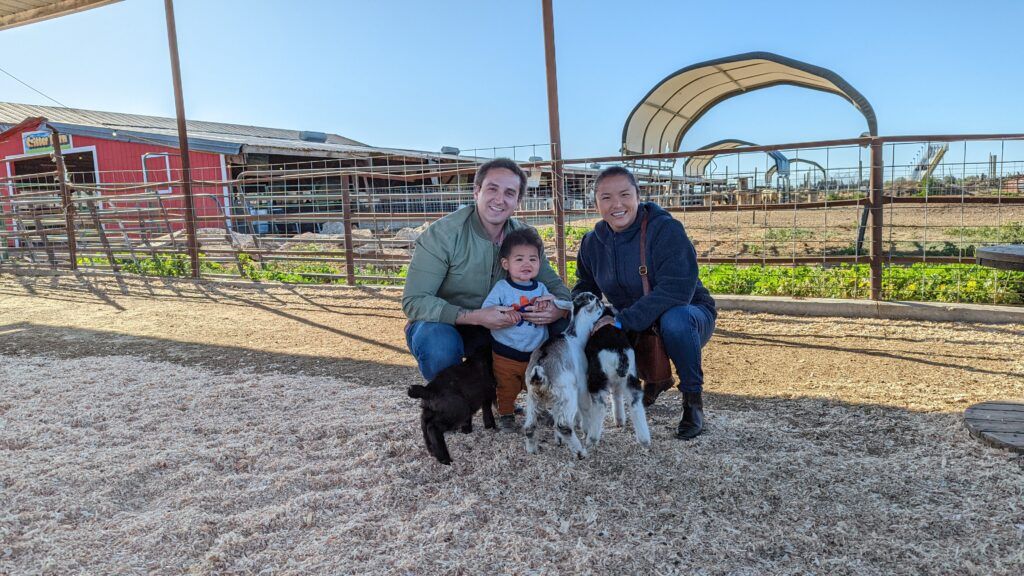 Are You Ready To Work Your Ass Off to Earn Your Lifestyle?
Are you tired of the daily grind? With a laptop and an internet connection I built a small website to generate income, and my life completely changed. Let me show you exactly how I've been doing it for more than 13 years.
After all, if you're passionate about books, why not use them as a way to make money? That goal is what we're focusing on with this list.
While the appeal of reading can't be doubted, there aren't that many network marketing companies that focus entirely on books. The main two examples are featured first in this list. They both target books for kids and have large collections.
The other entries in this list are companies that sell books as part of their product line. Some have a decent selection of books, while others just have a few. Even so, the companies are all options if you're looking to promote books.
You might even find that the companies that have a variety of products are a better choice overall. These give you more options for what you can promote, which may help you to target a broader audience. Whichever you decide to promote, I highly recommend starting a book blog as a method of promotion. In-person meets and high pressure sales is simply not the way to promote things these days.

Book Network Marketing Companies
Usborne Books & More
Barefoot Books
Mary & Martha
LIFE Leadership
National Wealth Center
Wakaya Perfection
4 Corners Alliance Group
1. Usborne Books & More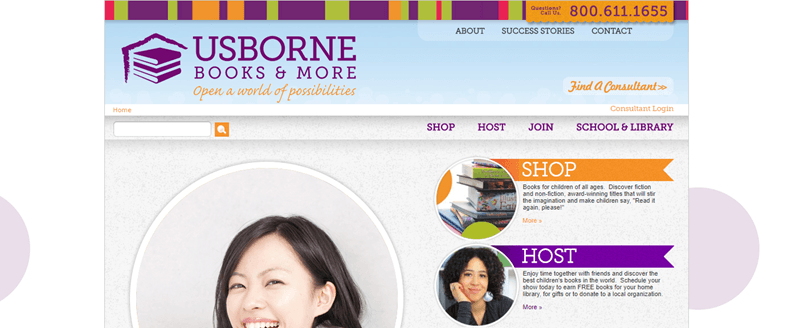 Focus: Fiction and non-fiction books for children
Minimum Cost: $75 (plus tax)
Product Overview: Usborne Books & More offers an extensive collection of books. Their full catalog actually contains 188 pages and most of those pages are filled with many different colorful books.
The books run the gambit of styles. Some are fairly typical, like picture books or short novels. There are also more unusual choices, like rubber stamp activity books, rub-down books, activity books, wind-up books and much more.
The product prices vary considerably depending on the specific book, but none are unreasonable. For example, a book entitled 1001 Fairy Things to Spot Sticker Book costs $7.99, while similar books in the same range are $9.99. The prices are low enough to make customers interested and promote regular sales.
Commission Quick View: The compensation plan for Usborne Books & More is complicated, as the company offers so many different ways that members can make sales. Approaches include book fairs, website sales, home shows and even selling to schools and libraries.
The commission rate varies from 15% to 30% across these approaches. The rate is influenced by the specific method of making sales and the sales volume.
Most distributors will rely on web site sales and home shows. Both methods provide 25% commission, although home shows have a minimum sales requirement of $85.
There is also a 3% monthly sales bonus for net monthly sales between $350 and $699.99. Hitting above $700 in sales raises this bonus to 5% instead.
Details about the team aspect of the compensation plan are scarce. However, distributors appear to be able to earn 4% from their direct recruits early on and up to 11% from their downline as they progress through the ranks.
Earning from the team involves hitting a target of $350 net sales for the month. Net sales refers to the retail price of products minus your commission. This creates a pretty high sales target.
How are members going to hit that when many of the books cost less than $10? Even if you did make good sales on month, you'll probably find that the same customers aren't ready to buy new products in a month's time.
Final Thoughts: Usborne Books & More is a pretty good choice for an MLM book company. For one thing, they have a decent selection of books and these tend to get good reviews.
The compensation plan allows for plenty of flexibility in earning from sales alone. This style could potentially allow distributors to earn a decent amount from sales, without ever building a team.
The commission rates are about average for the industry, while the products themselves are reasonably priced. These factors all offer advantages for distributors. Of course, it's still important to find a suitable audience.
One huge issue is the sales requirements to earn from a team. Many distributors would be better off avoiding the team side of things entirely and earning what they can by selling the products.
2. Barefoot Books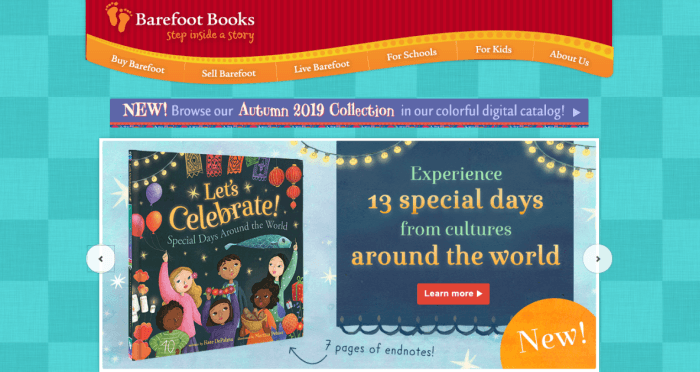 Focus: Books for children
Minimum Cost: $159.99
Product Overview: Barefoot Books follows a similar style to the previous entry. The company offers many different books for children and families.
One key area of focus is on inclusive books that consider a variety of different cultures and help to break stereotypes. Many of the books are also educational.
Some of the books are unusual too, covering topics that aren't often seen in kids' books, such as yoga and mindfulness. The overall approach should mean that there aren't too many similar books out there to compete with.
Nevertheless, there are still plenty of kids books on the market and parents have access to other sources of books, including libraries and borrowing off friends. This could make sales more difficult.
Commission Quick View: Ambassadors for Barefoot Books get 30% discount on all orders. This acts as the level of commission also, as Ambassadors buy products and then resell them.
The commission can be increased by 10%, 12.5% or 15% based on the monthly sales an Ambassador makes. I'd still prefer it if the company wasn't using a purchase-first model, but at least the commission rate is decent.
There is also a free gift allowance of 15% to 20%. The allowance seems to mean that Ambassadors are able to choose from a selection of books to add to their orders. Barefoot Books suggests various ways to use these books, but it might be possible to sell them too.
Beyond these areas, Barefoot Books follows a basic rank-based design. Progressing up the ranks allows Ambassadors to earn a 4% bonus from their central team.
From the second team leader rank onwards, Ambassadors can earn 7% from their first generation. From the third team leader rank, Ambassadors also get 5% as a bonus on their second generation.
The plan is more complicated than it seems, as Barefoot Books has requirements for each rank, along with ongoing activity requirements. The compensation scheme is also based on a breakaway structure, which can be a little difficult to follow.
Final Thoughts: The books on offer are unusual and Barefoot Books also has a surprisingly good compensation plan. The main limitation is that the books will only appeal to a limited audience, so you'll need to think carefully about how you plan on making sales.
3. Mary & Martha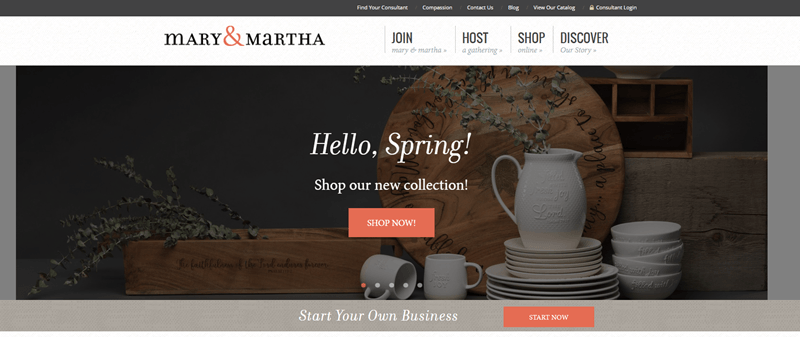 Focus: Christian products
Minimum Cost: $125
Product Overview: Mary & Martha doesn't focus on books specifically. Instead, the company provides an array of Christian products, including items for the home, toys and soft toys.
While the company doesn't have a large focus on books, they do release books as part of their product line. For example, there is an All Creatures Great & Small Memory Book for $38, along with various devotional booklets and some books for kids.
The overall style could work well. You're not just promoting a single type of product, so you can target a varied audience.
The products are likely to change over time too, with more being introduced. This aspect should help to get people coming back for more.
Commission Quick View: Mary & Martha starts consultants off with 25% commission on all sales. Hitting $1,200 in a month in sales will increase this to 30% for that month.
To increase the commission rate further, you need to build a team. Team leaders get another 10% in personal sales commission, regardless of their rank. There is also an increase of 3% to 8% that is rank based.
Beyond this, consultants can earn residual commissions from their team members. There are only three generations to earn from, but the percentages start higher than they do with many other companies.
This can be seen right from the first rank, where consultants earn 5% from their first level. At the highest rank, the percentages are 9%, 8% and 7% from the three generations. These are impressive figures, but they're only helpful if you can reach these ranks.
All team ranks have ongoing requirements. You need to make $800 in personal sales each month, along with $3,000 in sales across your team.
Final Thoughts: While the product selection from Mary & Martha is interesting, the ongoing requirements would make it tough to maintain a team. Even just hitting $800 in personal sales would be no simple task, especially as the products aren't consumable.
4. LIFE Leadership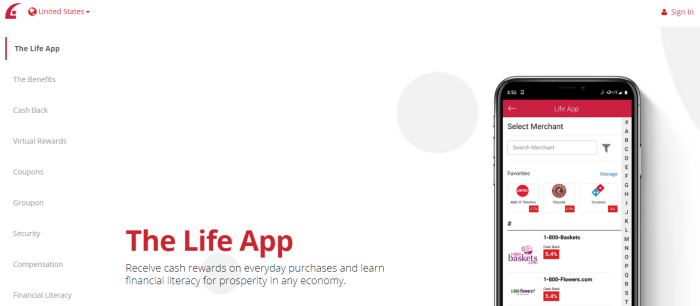 Focus: Personal development and financial fitness
Minimum Cost: $99
Product Overview: LIFE Leadership takes a different approach to books. The company focuses on the idea of learning financial fitness, along with other aspects of personal development. This means that they talk about areas like confidence, actualization, being legitimate to one's self and even faith.
To focus into these areas, LIFE Leadership provides various products, including eBooks, audiobooks and physical books. Some of the products can be purchased individually, while others come as sets or courses.
The prices aren't too bad. You're often paying $15 to $20 for a book. Some of the packs are well-priced too. For example, PAiLS (which stands for Potential and Actualization into Legacy and Spillage) costs $70 for four audiobooks and an eBook.
There are also two monthly programs. One gives you access to various financial fitness services and products, while the other provides access to most of the digital personal development products.
Beyond all these areas is the free app from LIFE Leadership. This acts as a platform for promoting the various products and making them easy to access. The app also has features of its own, like coupons and the ability to earn cash back.
The free nature of the app might hook some people in, but the app also asks for personal information right from the beginning. This aspect might make people hesitant about getting involved.
Commission Quick View: Commission starts off at 15% from sales. This is low for the industry, but you can increase it by your monthly performance. In fact, LIFE Leadership offers up to 30% bonus commission.
The bonus amount is based on your Personal Volume (PV) for that month. For most products, $1.20 in sales gives you 1 PV (although, some provide less PV per dollar).
Based on the $1.20:1 PV calculation, you would need $1,200 in sales per month to get 12% bonus (giving you 27% commission). To get 22% bonus, you would need around $4,800 in sales. Needless to say, most people won't hit these high tiers.
The team aspect is absurdly complicated. LIFE Leadership claims to have 19 and a half different ways to make money, which should give you an indication of the complexity.
Most of those 'ways' are just bonuses. Some are linked to sales, while others are linked to the performance of your team instead. Regardless, members need to meet specific criteria to earn for each of the bonuses.
Final Thoughts: Earning from LIFE Leadership is complicated and there aren't many clear benefits. For that matter, it takes a while to even figure out exactly what the company is selling.
Those aspects make the company immediately unappealing. Besides, it seems likely that the products wouldn't sell well.
5. National Wealth Center

Focus: Self-development
Minimum Cost: $25/month
Product Overview: National Wealth Center is another company in the self-development field. This time the company mostly focuses on courses and provides seven different courses to choose from. These generally have a combination of audios, videos and eBooks.
As such, you wouldn't be selling physical books. I suppose you could say that National Wealth Center is an updated idea of selling lifestyle books, as customers have access to an entire library of information. The information might even be updated regularly (although, it could just as easily be left as-is).
Three of the products require a monthly fee to access. These are titled Self-Development (for $25/month), Fitness Advantage (for $50/month) and Digital Entrepreneur (for $100/month).
The other products just require a one-time fee. These are Relationship Edge (for $250), Wealth Advantage (for $1,000), Network Marketing Edge (for $3,500) and The Vault (for $7,500!!).
It's not clear what customers get for those prices, as the NWC site has a vague description and nothing more. You'd need to be pretty confident to promote the products.
Commission Quick View: National Wealth Center claims that reps earn 100% commissions. That sounds amazing, but it isn't entirely accurate. Reps earn 100% commission on every sale that they get paid for.
The catch is that you're not earning for every sale. NWC uses a pass-one-up system. The style means that your sponsor gets paid for your first and third sale. You don't. It's not clear what happens after that.
You are still basically earning 50% per sale, which puts the company up the high end for commissions. Even so, that's only a useful figure if you can consistently make sales.
The pass-up system from National Wealth Center appears to allow you to earn from multiple generations below you too. It's not at all clear how this works, as the company provides barely any information.
Final Thoughts: National Wealth Center provides almost no details about their products. This is a serious red flag and is reason enough to give the company a wide berth. If you're going to make money from sales and recruiting, having half decent products really is essential.
6. Wakaya Perfection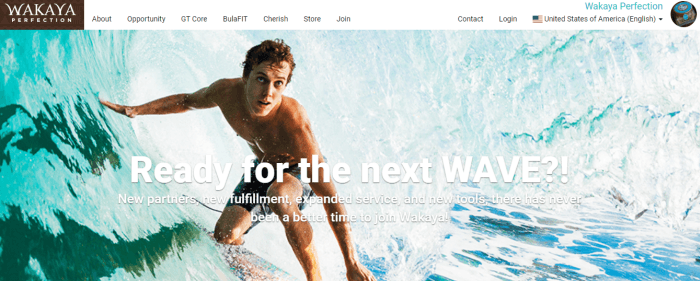 Focus: Health and weight loss
Minimum Cost: $49.95
Product Overview: Wakaya Perfection is a health company. Their name comes from an island in Fiji and the company focuses on the idea of pure and natural products.
Many of the products are what you would expect from a health company, including various supplements and products for weight loss. Most of the items are expensive, even for a health MLM.
The price points mean that many customers simply wouldn't be able to afford the products or might not be interested.
The focus on health might make Wakaya Perfection sound like an odd choice for our current list, but the company does have some books in their selection. These are cookbooks and there are three to choose from: Everyday with Ginger, Everyday with Turmeric and Everyday With Ginger & Turmeric.
Admittedly, three cookbooks isn't going to be the ideal option for book lovers to promote, especially as Wakaya Perfection provides no indication of what the books look like inside. Even so, the books could be interesting for people who like the other products that Wakaya Perfection has to offer.
Commission Quick View: Wakaya Perfection provides 20% commission on the sales of products. But, you only get 10% if you're selling to a Preferred customer.
Bonus commission can be earned as well, which goes up to 26% on top of the initial 20%. While the bonus commission makes Wakaya Perfection pretty impressive – this bonus is directly tied into the rank system that the company offers.
As a result, you need to go up through the ranks to increase your commission rate. The rank requirements are partly based on your team performance, meaning that team building is essential for getting the most money from your own personal sales.
The team side of the compensation plan follows a unilevel model. Unusually, members can earn 10% on their Level 1 and on their Level 2 team members right from the first team rank. The next rank allows them to earn 20% from each of those two levels.
These residual commission rates are very impressive. It's unusual to find any company with such high percentages. Of course, to see any benefit from them, you'd need to build a team that makes sales consistently.
Final Thoughts: The products from Wakaya Perfection are expensive, but some people would be willing to pay the prices. One of the most significant problems is way that personal commission bonuses are directly linked to ranks in the commission scheme.
It's beyond frustrating that you need to grow a team to be able to earn well from your own sales. The style is horrible for anyone who hopes to just rely on product sales.
7. 4 Corners Alliance Group

Focus: Financial literacy
Minimum Cost: $18
Product Overview: 4 Corners Alliance Group focuses on digital books rather than physical ones. The company offers a collection of around 50 different books. These cover various individual topics that relate to financial fitness.
The books have titles like Bond Investing Secrets Part 1, Binary Options and Strategies Simplified, Multiple Streams of Income, and Debt Crisis. Many of them cost $10 when purchased individually. However, 4 Corners Alliance Group does also sell the books as part of packages and each package has its own pricing tier.
Whether the books are any good is highly debatable. The company doesn't include any samples. It's not even clear how long the books are.
However, one notable aspect is that there aren't many reviews of the books themselves online. Most reviews focus on the income opportunity instead.
Commission Quick View: The 4 Corners Alliance Group compensation plan is complex and isn't explained very well.
The first aspect is that you earn commission per sale. The amount is based on the product pack that is sold. For example, a sale of Set 1 (which costs $20) gives you $9 commission. Selling Set 6 (which costs $100), gives you $45 in commission.
These figures aren't too bad, except that you need to buy each set yourself to be able to sell them.
There is also a second set of income from products. This provides 'Instant Commission', which ranges from $3 to $15 per sale. This aspect of the compensation plan follows a matrix model.
The matrix style means that you need to fill each level before moving onto the next. The number of people per level increases quickly, ending up at 4,096 for the highest set.
Beyond this is the ability to earn from your team. The team side of things follows a matrix model too, but this is poorly explained in the compensation plan. The end result is that you and your team members would need to make many sales.
Final Thoughts: 4 Corners Alliance Group really isn't encouraging. The goal is to sell financial fitness books, but there's no indication about whether these are worth the effort. Besides, the audience for financial fitness books could be pretty limited and there are such products out there.
Top Pick
The selection of companies in this list shows that network marketing isn't a great choice if you want to sell books. The best option is Barefoot Books, which offers an interesting selection of books and a surprisingly good compensation plan.
Even so, you're stuck with just promoting kids' books and many of these are in a similar style to one another. Focusing on such a narrow audience is very limiting from a sales perspective.
There are also plenty of ways for families to get books, such as libraries, borrowing from friends and buying them second-hand. Distributors for Barefoot Books would probably find that families who purchased books would lend them to one another – a process that could decrease the income potential dramatically.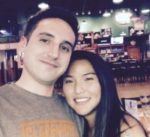 MLM Critic & Author: Nathaniell
What's up ladies and dudes! Great to finally meet you, and I hope you enjoyed this post. I have to be honest though. I'm not a big fan of MLM. Tried it. Hated it.
Affiliate marketing is cheaper, faster, and easier. See for yourself and join millions of other successful affiliates generating income from their blogs!
No inventory. No fees. No recruiting. 3 BILLION potential buyers online.
Reader Interactions