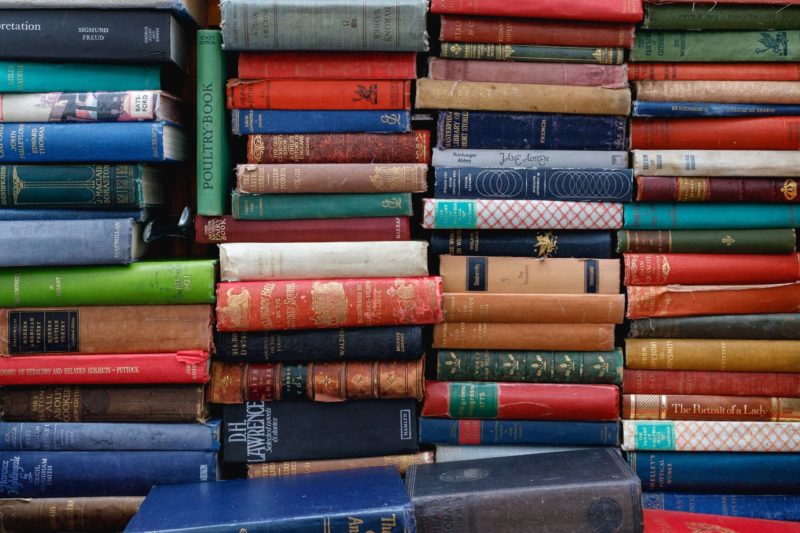 I love to read, so it stands to reason that books would be one of my favorite things. But I didn't realize that books could potentially turn into a side hustle! Can you really make money reading books?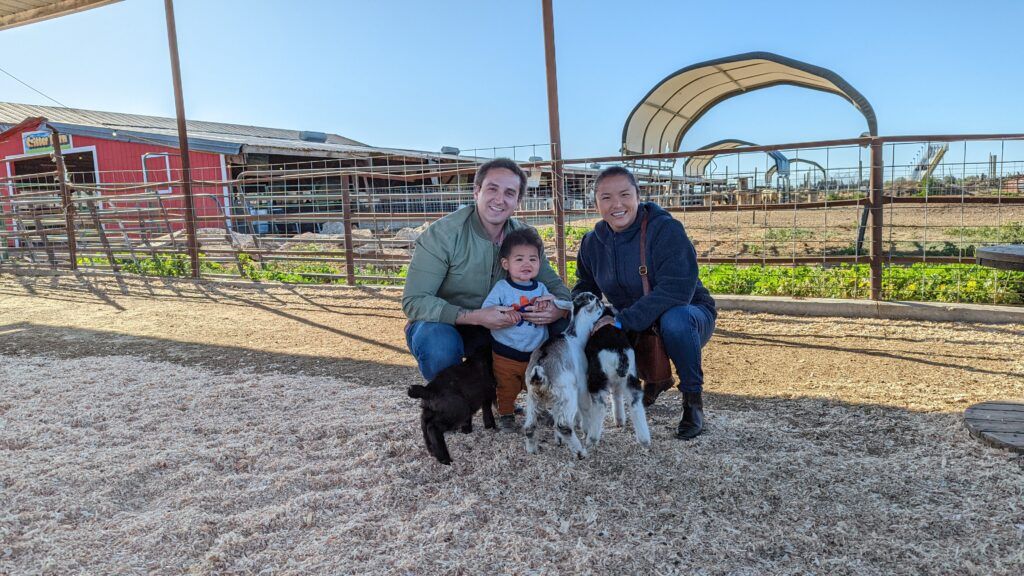 Are You Ready To Work Your Ass Off to Earn Your Lifestyle?
Are you tired of the daily grind? With a laptop and an internet connection I built a small website to generate income, and my life completely changed. Let me show you exactly how I've been doing it for more than 13 years.
Let's talk about it!
I heard about this side hustle accidentally… after doing some browsing online. I was doing some research and chasing some rabbit holes when I stumbled across this one.
I am actually surprised I never heard of it before!
But how does it work? And is it legitimate?
These are questions that were burning a hole inside of my book-loving mind, so I started digging. Here is what I found!
How To Actually Make Money Reading Books
There are a few different ways to get paid to read books… but some of them are not necessarily 'getting paid to read' type gigs.
For example… you can get in on the Amazon Vine program, and get free books in exchange for writing incredible reviews for them.
But this isn't necessarily 'getting paid to read books.'
There are other ways to do it that actually pay you… but there is one way to do it that really blows all of the other opportunities out of the water.
As far as I can tell, there is pretty much one opportunity that will let you read the exact types of books you love, write detailed reviews about those books, and then get paid for your work… even earning recurring revenue for years to come whenever someone reads your reviews and clicks-through to buy the books.
I love the idea of this opportunity, and have decided to go ahead and share it with you.
It is a book-review affiliate site.
Let's talk about what it would take to start this hustle, how long it would take to earn money with it, and what you would need to do to get started.
Step 1: Learn The Basics Of Affiliate Marketing
Understanding the basics of affiliate marketing is a crucial step to understanding how you can make up to $100,000 a year or more doing what you truly love to do.
You can read my post Learn Affiliate Marketing (For Free) to understand the basics.
But beyond that, let's talk about how you can actually start this hustle.
Step 2: Build Your Affiliate Niche Website (In This Case, A Website Dedicated To The Types Of Books You Love)
Let's say that you are a HUGE fan of zombie apocalypse books.
Awesome!
This is a very specific niche, and that is what you want.
The more specific you can get, the better!
Now, let's say that you build a niche affiliate website on WordPress that is all about the zombie apocalypse book genre.
You love these types of books… so it stands to reason that there are other people in the world who probably love exactly what you love as well.
And if there are 10,000 other people in the world who also love this genre, well, that is your target audience!
So you create a niche affiliate website, and you start reviewing zombie apocalypse books. You work toward making your website the best resource for information on the zombie apocalypse book genre online.
Step 3: You Create Content
Creating content for your site will involve ranking for relevant keywords in your niche.
You will need your site to be useful and entertaining for your readers, but you also need to create content so that your blog posts will be found in relevant Google Searches.
In other words… when someone types in a search related to 'zombie Apocalypse books,' you want your site to show up as number one in the Google results.
That is how you attract new readers to your site.
The best way to start this process, however, is to just start creating awesome, valuable content.
Create in-depth reviews of all of your favorite books in this niche that you've already created, and then start researching more books in this same niche to read and review in the future.
Start by creating one post.. then create two, three, or even more posts every week so that Google will start to recognize your blog as the 'number one resource' for this topic online.
At some point, when you've blogged enough about this topic, your site will literally contain more content about the zombie apocalypse book genre than any other website!
And that is when your site will truly become an 'authority niche site.'
Step 4: How Do You Make Money Doing This?
There are a few different ways to make money doing this.
But one of the best ways is to sign up as an Amazon Affiliate, and post affiliate links in your reviews that link back to Amazon so that your readers can buy the books you are reading.
Whenever your readers buy one of those books by clicking through your site, you will earn a commission on the sale.
The best news is that once you start getting the hang of this, all of this content will continue to work for you, and you will even earn you money while you sleep, while you make more money doing what you love… reviewing awesome books in your niche, and then selling those books through your reviews to earn commissions on them.
Step 5: Repeat Indefinitely
Obviously, the longer you keep with it, the more likely you will be to earn actual cash.
The most successful affiliate marketers keep doing what they love. They keep creating content, they keep bringing value to their audience, they keep posting awesome articles and affiliate links.
And the longer they stick with it, the more they end up earning!
What Are The Downsides To Affiliate Marketing?
Affiliate marketing is certainly not a 'silver bullet' for making millions of dollars online.
It takes work, dedication, and lots of consistency.
I got quite frustrated in the beginning. Starting your own site takes quite a few 'techie' steps, and if you are not used to it, it can be daunting.
But the key is to push through the frustration, and overcome the challenges.
There are all kinds of great resources that will help you if you need it.
Another big downside to affiliate marketing is that while it tends to earn a lot of money in the long-term, it is actually not very profitable in the short term.
At first, your niche affiliate site may not earn a lot of money.
This is why a lot of people give up quickly when they first get started with affiliate marketing.
But, of course, the idea is to stick with it. Keep publishing, keep creating, keep optimizing, keep doing what you love, and helping people who love to do the same thing… and keep posting those affiliate links!
Eventually, if you stick with it, keep learning, and keep helping your target audience… you will find success.
My Personal Feelings About Making Money Reading Books
If you love books, especially books in a specific genre, then the idea of affiliate marketing and doing book reviews is pretty awesome.
You could easily build up a following and start earning money that way.
But as with anything, it is going to take work and effort to get to the point where it is profitable.
The main thing you need to ask yourself is this.
Am I willing to put in the time NOW to make a lot more money doing what I love over the course of the next couple of years… even if I don't get paid right away for the work I'm doing?
If you can answer yes to this question, then you can absolutely make money reading books while using affiliate marketing as the mechanism.
There are some other ways to make a bit of money here and there reading books, but they are all pretty limited. Here are the main problems I see with most existing money-making opportunities in this niche that do not include starting your own affiliate marketing site.
They do not tend to pay much
They do not tend to let you choose your own books
You will not earn residual income from those jobs
Some of them are really hit-and-miss, and you really can't rely on them
Some of them, such as the Amazon Vine opportunity, really only give you new products in exchange for the work… plus, you have very little choice in what types of titles you get with opportunities like this
Our Final Opinion Of Making Money Reading Books
Can you really make money reading books? As it turns out, you can… but creating a niche affiliate website is definitely the number-one way to get it started!
There are a lot of ways to make money online. Some are good, some not, but ALL of them are still just trading hours for dollars.
Starting your own affiliate website really is the best way to build passive income and "make money while you sleep". Affiliate websites earn income in every timezone, and can be instantly accessed by billions of smartphones across the globe!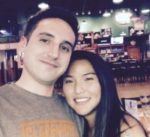 Nathaniell
What's up ladies and dudes! Great to finally meet you, and I hope you enjoyed this post. My name is Nathaniell and I'm the owner of One More Cup of Coffee. I started my first online business in 2010 promoting computer software and now I help newbies start their own businesses. Sign up for my #1 recommended training course and learn how to start your business for FREE!