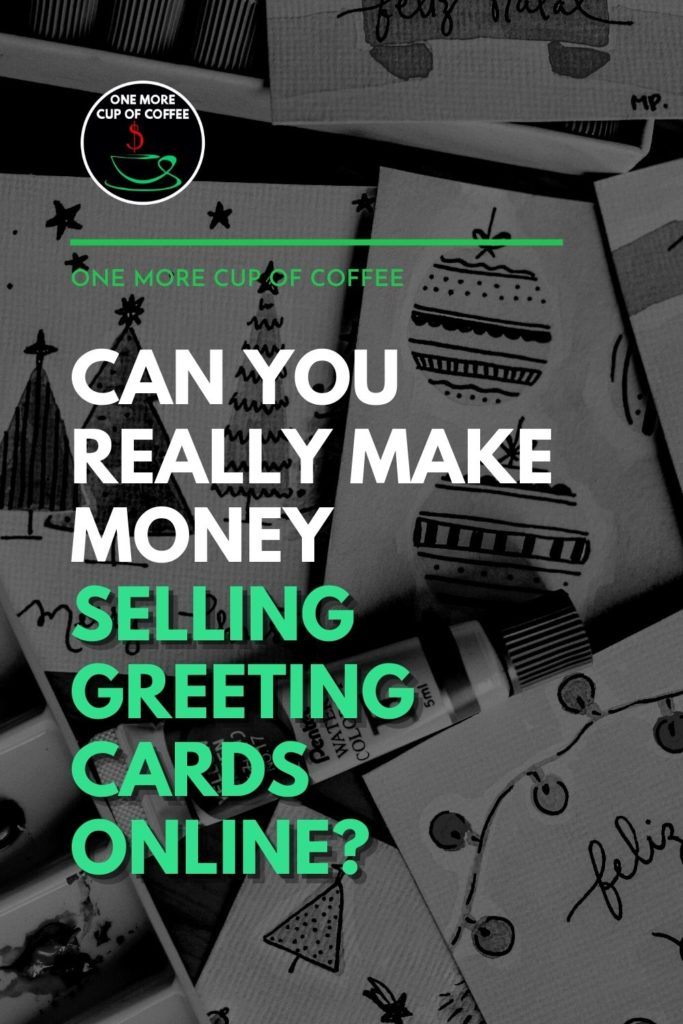 The online environment has become a powerful tool for selling just about everything you can imagine and greeting cards are no exception to that rule.
Now, the idea that you can make money selling greeting cards online might sound a little bit strange but this is actually something that people do and some have turned this into a surprisingly successful business.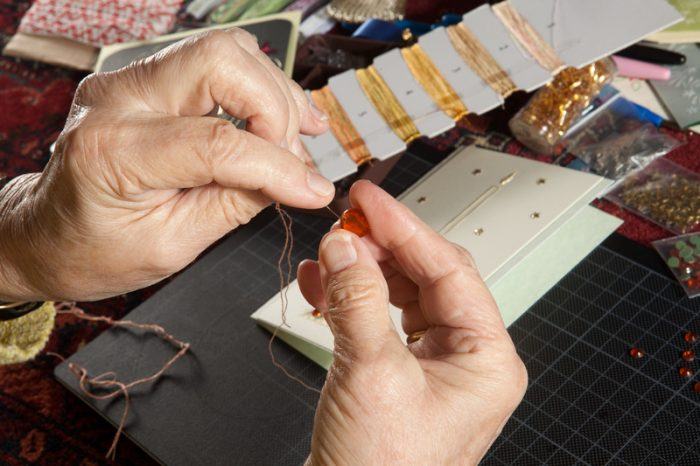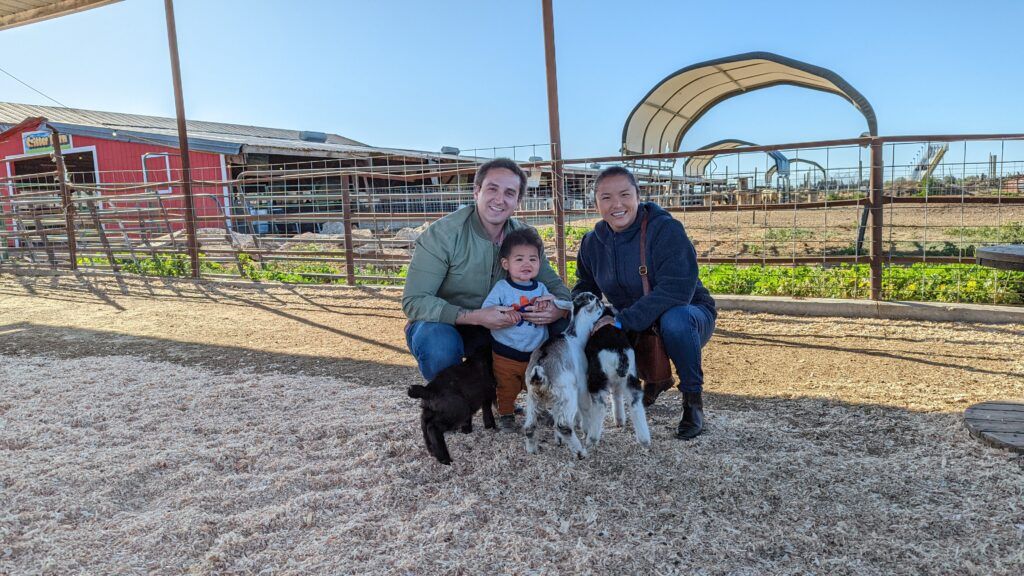 Are You Ready To Work Your Ass Off to Earn Your Lifestyle?
Are you tired of the daily grind? With a laptop and an internet connection I built a small website to generate income, and my life completely changed. Let me show you exactly how I've been doing it for more than 13 years.
Making Money Selling Greeting Cards Online
In this post, I'm going to take a look at how you can make money with greeting cards. This includes cards that you create yourself and also ones produced by other companies. Realistically, both ways can be a viable option for making money but they do come with their own strengths and weaknesses.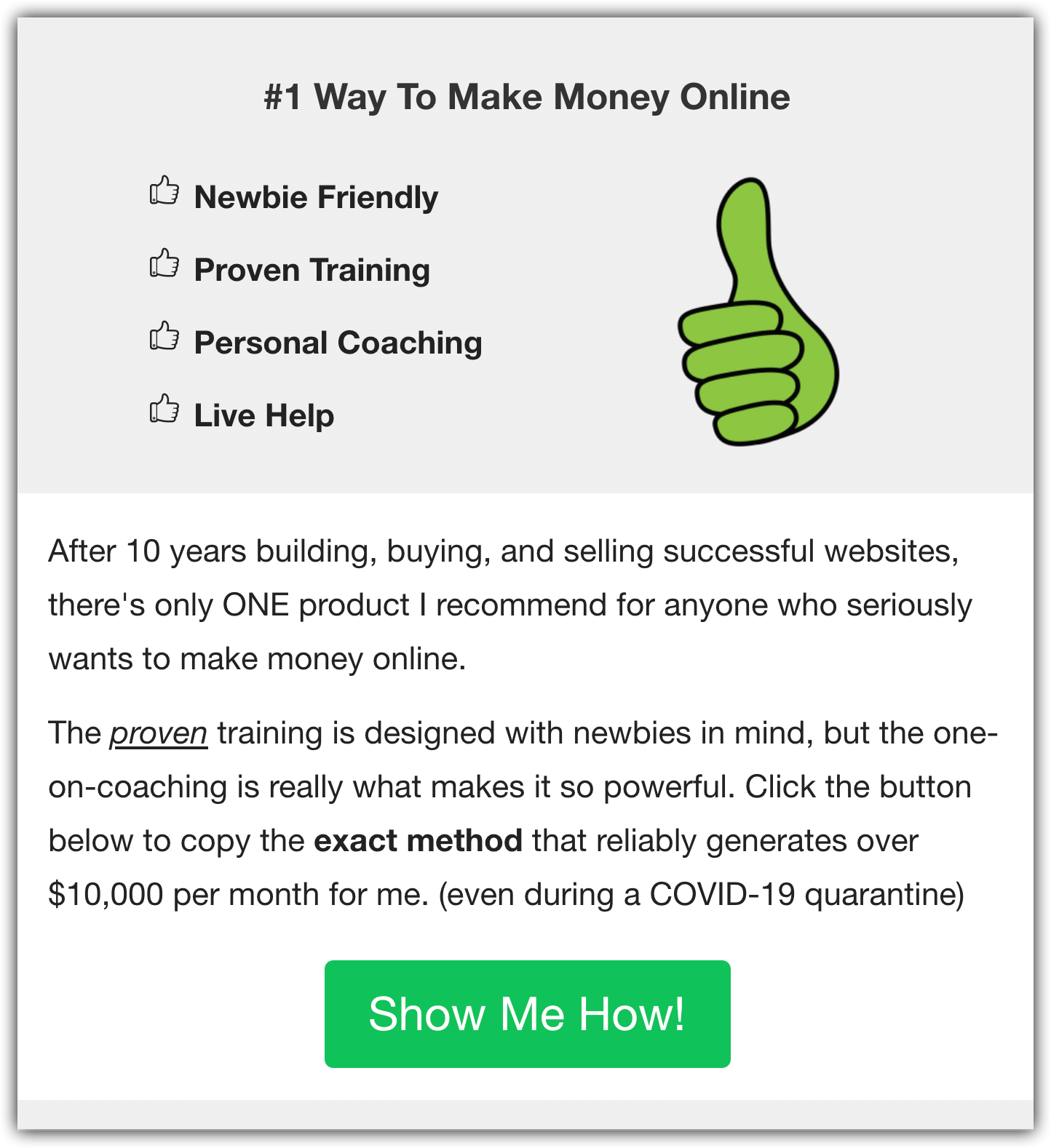 Selling Homemade Greeting Cards
If you're going to sell getting cards online, selling handmade ones makes the most sense. As a general rule, there is a huge demand for homemade products, particularly as these tend to be original and fairly unique compared to what you buy in the store.
People often want to give others something that is just a little bit unusual, and it's always fun to receive something creative that you've never seen before.
Marketplaces VS Your Own Website
The most common way to sell homemade greeting cards would be to use a marketplace website like Etsy. People often turn to this type of site as a way to sell handicrafts because the site takes care of pretty much everything for you. For example, you don't have to worry about the process of setting up a website or making sure the payment processes work properly.
Instead, you can just focus on your products. Additionally, buyers do tend to turn to sites like Etsy when they want handmade products, so you have a readymade audience at your fingertips. I know that I like buying handmade soap from there, and have bought beer tap handles too!
Now, when it comes to selling anything online, you have to find some way to get ahead of the competition. The downside to places like Etsy is that unless you have a really stellar and social-media-shareworthy product, it's easy to get lost in the sea of knickknacks available.
But if you have your own site, you can use SEO to help drive traffic to your site and make sure that people notice it. You can't do the same on sites like Etsy.
You can also get ahead by paying for pay per click ads (PPC), which place your products at the start of a given category. Etsy runs their own ads, and you can also advertise in places like Google and Bing.
Profit Margins & Time Value
Often, beating out the competition involves selling something at a lower price or creating something unique.
We are talking about homemade cards here, so your price can vary based on the labor required to make the card. Realistically, a homemade card is likely to cost more than a store-bought one and most people will be aware of that before they start searching.
But you still need to price things competitively, so it's important to have some systems in place to save yourself time. If you spend 1 hour creating a card, is it worth $10? Remember you still have to list and ship the item!
Will a $20 card be competitive with other similarly designed, cheaper versions? Be sure and check out your potential competition beforehand!
Who's your competition? Well, it's time to pick a niche. Instead of creating a general greeting card business, try making something very specific to start with. Creating something unusual or something that targets a very specific audience can work well, such as the examples below that focus on "nerd culture" and humor.
This is true regardless if you're selling on Etsy (or a similar site) and also if you're attempting to make sales on your own site.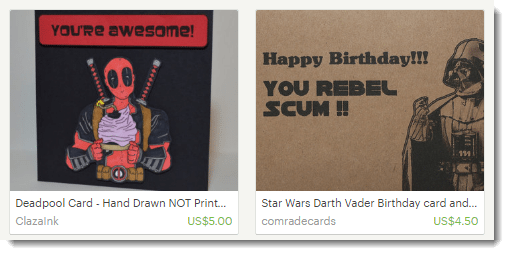 Should You Sell Your Greeting Cards On Your Own Site?
One of the biggest decisions to make with homemade greeting cards is whether you use your own site to sell them or rely on Etsy or something similar.
Often people end up turning to Etsy simply because they don't know how to build a website and don't want the hassle. That appeal is easy to understand. After all, Etsy is specifically designed for selling crafts and it does attract a large audience.
Nevertheless, with Etsy you don't have all that much control over your own success, especially as there aren't many options for promoting your work. Additionally, there are fees involved, so you don't make as much per sale unless you bump up the cost to the customer.
In contrast, with your own website, the only fees you're likely to get from a sale might come through the payment vendor, like PayPal, and they'll typically be smaller than what Etsy charges.
Additionally, with your own site, you have more options for gaining traffic because you can use SEO techniques to rank in search engines. Search Engine Optimization is relatively easy to learn (the basics), and you can gain a lot of traction simply by blogging and writing about your craft.
Plus, you can use your site to cross-promote social media channels, which can also help to boost sales!
But, having your own site can be tricky too, especially as there is more work involved in getting it set up and ensuring that everything, including payments, runs correctly. Additionally, people are more likely to trust sellers on Etsy than a random site that they have never heard of before.
Because of these factors, it can often be worth starting out on Etsy and only moving to your own site when you already have a base of customers and are confident there's a demand for your product(s).
Selling Other People's Greeting Cards Online
Selling your own cards may seem appealing but there's a lot of work involved in making the card. Not only do you have to physically create each item but you also need to make sure your products are going to be appealing and actually sell.
Doing so isn't easy, especially as there is a lot of competition out there. One extra dab of glue and you might get a poor review or need to remake the item.
But, if you're just interested in greeting cards culture and want to sell them online you don't actually need to create your own product! Instead, you can act as an affiliate marketer for another company. As an affiliate marketer, you get to earn money from making sales, without having to create or own an actual product.
This is something that you can do with just about any type of product and you can create a website on pretty much anything you can imagine. For example, if you are interested in cards, there are a number of companies out there that have affiliate programs and the example below comes from one of those.

But, you could also take an entirely different approach.
One option might be making an affiliate website where you teach people how to make creative cards of their own. In that case, you wouldn't be selling or promoting cards. Instead, you might be promoting card-creation tools that you use and related products that you recommend. Doing so would even mean that you can still make amazing cards but you get to do so on your own schedule.
Now, one of the main things about affiliate marketing is creating a website. Earlier, I mentioned that building a website can be tough but that's really only true if you're trying to do the eCommerce side of things.
Affiliate marketing is much simpler and you don't need a way for people to pay or any form of inventory. Instead, the actual sales process and all the customer service go through the company that you're promoting.
You just handle the promotion, normally through content creation (articles, videos, social media), and the company you promote handles the rest.
So are you going to stick with selling greeting cards online, or do you think you'll pick another topic you're passionate about? Let us know in the comment section!
Make Money Selling Greeting Cards Online
There are thousands of different side hustles you could do to earn some extra money on the side, and which one "clicks" for you depends on your personality and goals. However, there's one side hustle that makes an insane amount of money and works for anyone.
Starting an affiliate website is an incredible way to earn extra money because you can do it from your home on a laptop, and work on your business in the evenings and on weekends. The income potential is huge, and it's easy to scale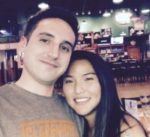 Nathaniell
What's up ladies and dudes! Great to finally meet you, and I hope you enjoyed this post. My name is Nathaniell and I'm the owner of One More Cup of Coffee. I started my first online business in 2010 promoting computer software and now I help newbies start their own businesses. Sign up for my #1 recommended training course and learn how to start your business for FREE!