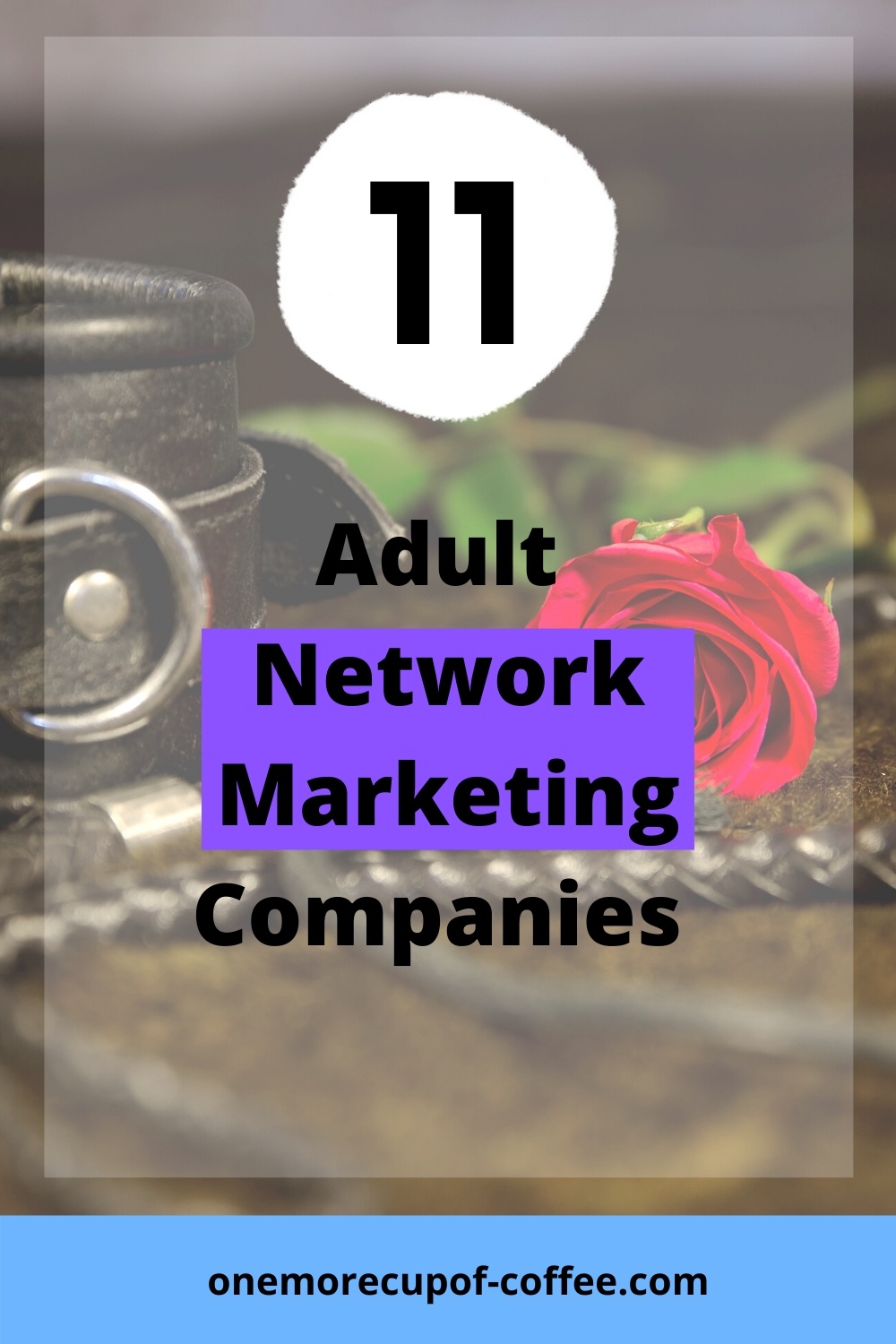 The idea of selling adult products might sound a bit taboo, but the industry is a popular one. There are even advantages to selling such products in the home environment.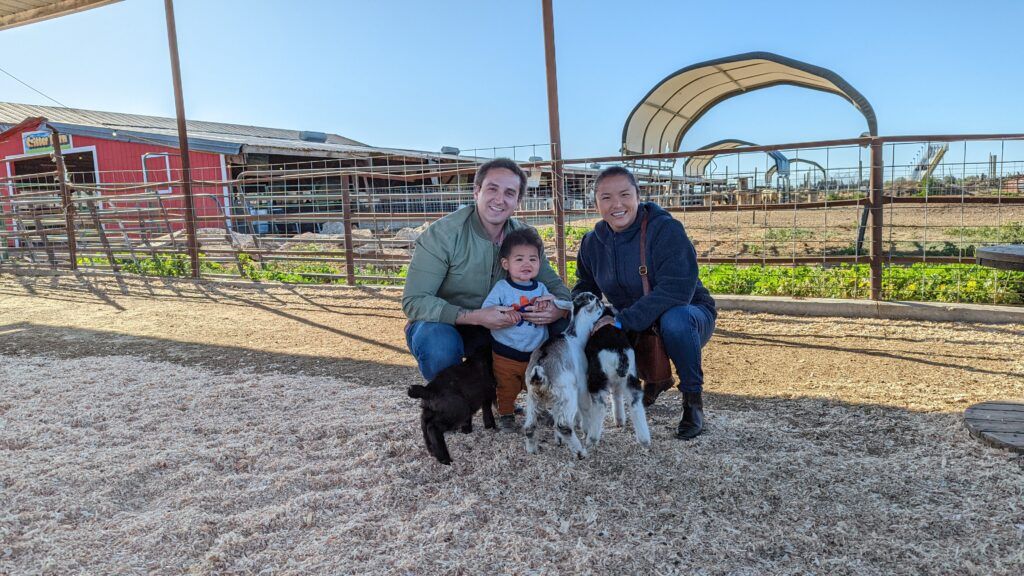 Are You Ready To Work Your Ass Off to Earn Your Lifestyle?
Are you tired of the daily grind? With a laptop and an internet connection I built a small website to generate income, and my life completely changed. Let me show you exactly how I've been doing it for more than 13 years.
Take sex toys as an example. Many adults want to improve their sex lives, but don't have the first clue about where to begin. Going to an adult store might seem impossible, while an adult website could feel like it has far too many choices.
Adult network marketing companies provide a safe environment for teaching people about the products that are out there and how these can be useful. Home parties in this field can also be fun, offering an entertaining look at a taboo topic.
Of course, this is a field that you need to carefully consider. Trying to get people to attend a sex toy party isn't the easiest pitch to make.
Trust me. I've tried 😉
Even people who are interested might be hesitant about talking sex in front of friends (or worse, family members!).
For those that are interested, this list highlights two main types of adult network marketing companies – ones that focus on sex and ones that focus on alcohol. We're including alcohol, as it is still an adult topic, but it is a more socially acceptable one. There's not exactly a ton of dildo MLMs out there. So for this list, I've taken a very broad definition of "adult", in addition to the sex toy stuff.
We consider the products that each company offers, the basics of their commission scheme and some personal thoughts. If you build a website to promote your choice of company, you could also promote adult affiliate programs, including sex toys.

Adult Network Marketing Companies
Pure Romance
Damsel in Defense
Traveling Vineyard
LOVEWINX
Fantasia Home Parties
Direct Cellars
Fantasia
WineShop At Home
Bedroom Kandi
Intimate Tickles
Boisset Collection
1. Pure Romance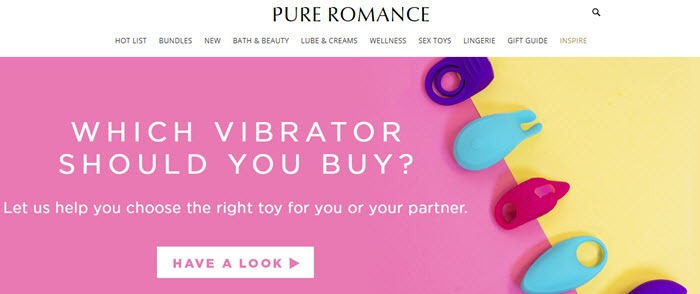 Focus: Sexual products and related areas
Minimum Cost: $99
Product Overview: Most of the time, Pure Romance is considered a sex toy company. It isn't the only MLM that operates in this field, but it is the most well-known one. This isn't the extent of their product range. Pure Romance also includes related products like lingerie, games, oils and the like.
Despite the types of products, Pure Romance isn't a sleazy company. There is a strong focus on making it safe to talk about sex, providing people with a place to learn and to ask difficult questions.
As part of this angle, Pure Romance takes a strong female-centered approach. The parties are for women only and are designed to be tasteful, safe and enjoyable.
That being said, the products themselves aren't unusual. Similar items could be found from many adult stores, not to mention plenty of websites. Such locations will often have a wider range of products at lower prices.
Commission Quick View: Pure Romance follows a purchase-first model. You need to buy the products at a discount of 30% to 45% and then resell them. If you sell at retail price, then the discount is effectively your compensation.
The purchase-first style can be frustrating, as you may not sell as many items as you expect. To make matters worse, Pure Romance generally has you purchasing the products as part of a set. This can easily mean that you end up with some leftover items that don't sell.
There aren't many details on the team-building side of things, but previous members to mention a strong focus on recruitment. There is also the need to make sales regularly or you will be dropped from the company entirely.
By not providing specifics about compensation on their website, Pure Romance forces people to learn the information by signing up or through a distributor. Neither approach is ideal, especially as distributors may be biased.
Final Thoughts: While Pure Romance is unusual, the idea of selling sex toys at parties is a bit shady. Many people won't be comfortable with the idea of turning up, let alone buying something.
You're also dealing with a very limited audience. You need women who are comfortable enough about sex to attend the events, but not too comfortable (or they would just buy any products they needed from adult stores).
2. Damsel in Defense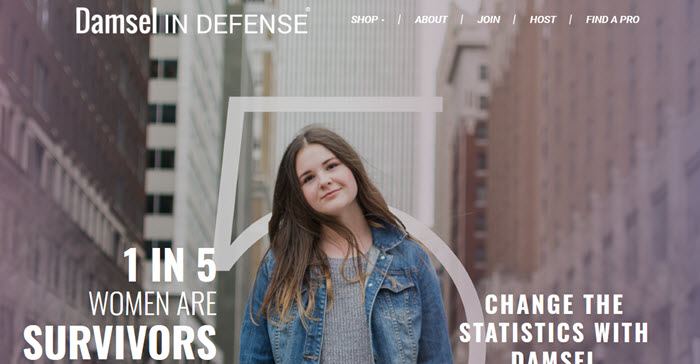 Focus: Products for self-defense
Minimum Cost: $99
Product Overview: Damsel in Defense focuses on the idea of empowering women. To do so, the company offers a variety of self-defense products, like stun guns, striking tools, personal alarms and pepper sprays.
While Damsel in Defense is a slightly unusual inclusion in our 'adult' list, self-defense is an important area for adult women.
The product range includes related products too, such as accessories that complement the tools and a digital protection plan (for $29.95/month or $59.95/month).
The products are reasonably priced for their field and they're appealing enough. After all, there is demand for self-defense items, especially from people who live in unsafe areas.
My personal issue is that the marketing relies too strongly on fear-mongering. While self-defense is important, trying to make sales through fear never seems like a great strategy. The idea is particularly concerning with the MLM model, as you're promoting products to friends and family members.
Also be aware that there aren't that many individual product types. Most of them aren't consumable, so you're not likely to get many repeat sales from customers.
Commission Quick View: The base commission rate from Damsel in Defense is 25%. This increases to 30% once you hit $1,000 in lifetime sales. Thankfully, you don't need to buy and resell products, so the risk with Damsel in Defense is minimal.
The team building aspect follows a unilevel system. The first team rank is Junior Mentor, which requires $150 in volume every three months (the requirement focuses on rolling three months) and one active recruit. At this rank, you earn 4% bonus commission from your first level.
Subsequent ranks require $500 personal volume every three months, along with team or group volume requirements. You also need some frontline recruits who qualify for ranks themselves. As always, bonuses increase with each new rank.
Final Thoughts: The general structure for Damsel in Defense is pretty typical. The commission plan isn't stunning, but it isn't horrible either.
While Damsel in Defense does focus on a different area than other MLMs, it's hard to know whether this is a good thing. The products seem like they would be difficult to sell unless you heavily targeted an online audience.
3. Traveling Vineyard

Focus: Wine
Minimum Cost: $99
Product Overview: Traveling Vineyard offers a selection of wine that changes over time, along with a bimonthly wine club and collections that contain multiple bottles of wine. The wine is shipped to customers from Traveling Vineyard, so distributors don't need to worry about buying and reselling products. They are just one of several wine network marketing companies.
The wines from Traveling Vineyard tend to be in the range of $15 to $20 per bottle. As such, they're not especially unusual. Many could be found in local stores (and might even be less expensive through a store).
While the wine subscription club is more interesting, it is limited too. Customers need to receive at least four bottles per shipment and don't have much control over the type of wine that they are given.
That being said, the wine itself isn't the main focus of Traveling Vineyard. The company focuses on teaching people about wine, including flavor and origin nuances, along with pairing wine with food.
This aspect could make Traveling Vineyard interesting for people who don't know much about wine and want to learn.
Commission Quick View: Wine Guides for Traveling Vineyard earn between 15% and 35% commission on sales. The commission rate is directly linked to personal sales. It takes more than $3,000 in sales per month to earn 30% commission and more than $4,500 for the 35% rate.
There is a team aspect too, but Traveling Vineyard keeps details about this under wraps. The company provides no information about the team structure or any requirements.
Traveling Vineyard does mention that there are no ongoing sales requirement to stay a member. However, it isn't clear whether the same is true for building a team. There are likely to be some ongoing team requirements.
An even more important point is ongoing costs with Traveling Vineyard. Distributors need to pay $15.95 per month for a replicated website.
You also need to pay for the wine that is sampled at parties. This wine needs to be ordered from Traveling Vineyard and can cost around $70 an event. The cost creates the risk that you might lose money from some events, even if you do make sales.
Final Thoughts: Traveling Vineyard itself is a fun idea and the wine club could be especially appealing. Even so, the requirement to buy wine for each party is a serious limitation.
It's hard enough to make money from parties to begin with and people tend to get frustrated with them fast. The added cost makes the entire process more stressful, while reducing your chances of turning a profit.
4. LOVEWINX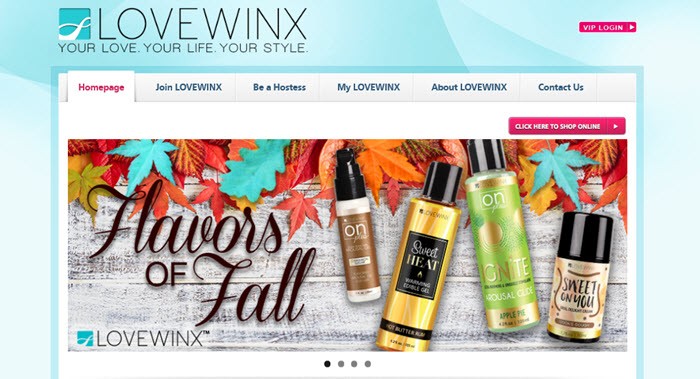 Focus: Adult novelties and sexual items
Minimum Cost: $195
Product Overview: LOVEWINX is another company that focuses on sexual products, but you wouldn't know that from a glance at their site. Many of their pages just talk about love and the opportunity.
The products themselves are similar to what you might find on a low quality adult product site. I'm not entirely sure how the prices compare, but none of them seem especially well priced.
Product areas include massage, 'personal enhancement', lingerie, sex toys, basic BDSM gear and various bath and body items. Most categories don't have a large number of products. There might be enough to keep people interested, but the selection is more limited than you could find from a non-MLM.
Commission Quick View: LOVEWINX consultants start off with a 35% discount on all orders. This increases to 40% after $800 in retail sales and 45% after $2,000 in sales. There are additional increases for members that progress through the ranks, up to a maximum of 55%.
The reliance on discounts suggests that LOVEWINX distributors need to purchase the products and then resell them. However, LOVEWINX doesn't provide any specific details about this aspect.
It may be possible to sell via a replicated website as well. Doing so would involve less risk, but there is no information about the commission rate that you can expect.
LOVEWINX only has seven ranks to progress through. The first is Consultant, which requires $100 in personal sales each month. This requirement increases to $300 for the Senior Consultant rank. The rank also requires one active consultant in the downline.
The requirements dramatically jump after this point, with the following rank requiring $1,200 in personal sales each month, along with $2,500 in your downline. Monthly goals for personal sales are tough enough. Having a target this high is extreme. In fact, the remaining four ranks require $2,000 in personal sales every month.
LOVEWINX follows a typical unilevel approach for team residuals. The percentages that you earn are low, starting at just 2% commission from the people that you directly recruit. The numbers look a bit better at the higher ranks, but most people wouldn't hit those.
Final Thoughts: LOVEWINX doesn't have much going for it at all. The products aren't unusual enough to be competitive, while the team compensation plan has some seriously tough requirements. You even need to maintain $100 per month in personal sales to just be a regular consultant.
5. Fantasia Home Parties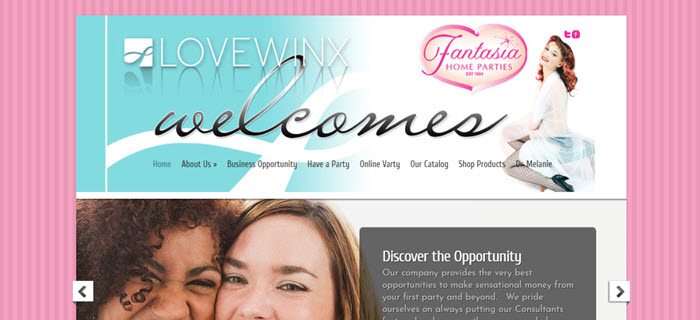 Focus: Sex toys and related items from LOVEWINX
Minimum Cost: $195
Product Overview: Fantasia Home Parties is a little unusual. The company appears to be a high-level distributor for LOVEWINX rather than an entirely independent MLM.
As such, Fantasia Home Parties has the same selection of sex toys and related items that are in the LOVEWINX catalog. For that matter, anyone who purchases through Fantasia Home Parties is simply sent to a replicated LOVEWINX website.
Despite being a distributor, rather than an MLM in their own right, Fantasia Home Parties is worth including on this list. They offer some interesting features to distributors that LOVEWINX itself doesn't.
One key aspect is that Fantasia Home Parties makes it easier for distributors to host parties, both online and offline. While parties can be frustrating in many situations, they can also be useful for sales if you have a suitable audience.
Commission Quick View: Unlike LOVEWINX, Fantasia Home Parties offers three different ways to earn. The first is familiar, where you are buying and then reselling stock. However, Fantasia Home Parties provides a 50% discount, rather than starting you out at 35%.
You can also follow a No Inventory approach. This style involves using demo kits to demonstrate products and then making all orders through the distributor's online portal. Commission for doing so is 40%.
There is also a replicated website, which offers 40% commission as well. While there is more income potential for buying and reselling products, the risk is higher as well.
Fantasia Home Parties should have the same team approaches as LOVEWINX. This may mean that you're faced with the same monthly sales requirements (starting at $100/month). However, Fantasia Home Parties provides no information on this aspect at all.
Final Thoughts: Fantasia Home Parties doesn't have a particularly exciting set of products, but at least there is the chance to entirely avoid the reselling model. As always, it would be important to check out the products first. Make sure that the items are good enough that you could sell them regularly.
6. Direct Cellars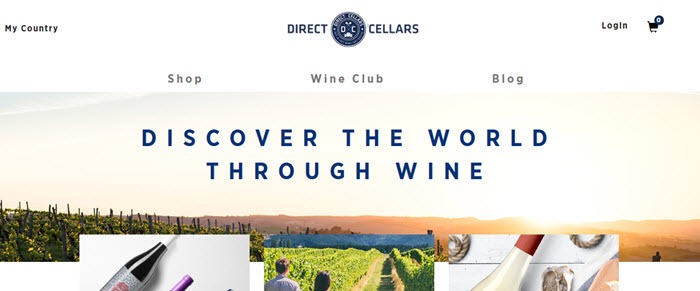 Focus: Wine
Minimum Cost: $70
Product Overview: Direct Cellars offers a monthly wine membership that can contain two bottles (for $49.95/month), four bottles (for $79.95/month) or six bottles of wine (for $99.95/month). Customers are able to choose between receiving all red wines, all white wines or a combination of both.
While Direct Cellars does not provide details about the wine that customers will receive, their marketing does focus on the idea of quality wine that is carefully sourced. That being said, customers are likely to vary in whether they think the wine is any good or not.
There is also a small selection of wine that can be purchased on a per bottle basis. Direct Cellars tends to only offer around ten bottles at a time. These cost $20 for members and $30 for non-members.
That's it as far as the products go, so there isn't a large selection to promote.
Commission Quick View: Distributors for Direct Cellars make sales through a replicated website and earn 20% commission. This style means that there is no need to order and resell products. You're not even obliged to purchase wine for customers to taste (although doing so could help to promote sales).
This approach could be powerful, especially if you can expand your audience over time. That being said, 20% commission is low for the industry and there is no way to increase this rate.
The team side of things follows a unilevel plan. Members earn 10% commission from the sales of people they recruit right from the beginning. That's pretty impressive really. Getting to the second rank allows you to earn 5% from the next level down.
The plan still follows the same pattern as most MLMs, which includes complex requirements and many ranks to progress through. This style can make it difficult to progress up through the company.
One other note is that Direct Cellars does have a monthly minimum for you to remain active. You need to buy or sell four bottles of wine each month. That requirement isn't high, although it might increase at later ranks in the compensation plan.
Final Thoughts: The digital emphasis of Direct Cellars is appealing and gives you more options for expanding your customer base. Even so, it would be important to weigh up your customer base carefully. Could you sell wine club memberships regularly? Want to promote more wine? Check out these wine club companies you can promote, and these wine affiliate programs.
7. Fantasia

Focus: Sex toys and related items
Minimum Cost: Not stated
Product Overview: While we highlighted Fantasia Home Parties earlier in this list, Fantasia is a completely different company. It is based in Canada and has a much stronger focus on quality.
They have a surprising variety of product types, including most things that you might expect from an adult store. There are many individual products too, including close to 100 products in the adult toys for women section. This level of variety makes Fantasia stand out from other MLMs in the niche.
Fantasia manages an appealing balance between being overt and tasteful. This aspect may help customers and potential recruits to feel comfortable with the whole idea. There are even themed parties, including some that include couples rather than just women.
On a side note, Fantasia does sell their products through the Fantasia website. This means that you're competing against the company itself for sales, as well as competing against other distributors.
Commission Quick View: While Fantasia is an MLM, they are tightlipped about what you can expect. Information about compensation percentages isn't provided, nor are there details about the team structure.
One useful aspect is that consultants can choose between Fantasia express and Fantasia consignment. The express approach means that the consultant does not need to stock products. Customers order through the consultant instead and get their purchases at a later date.
The consignment approach is riskier for the consultant, as it involves having products on hand to sell. Fantasia charges consultants 50% of the product's retail value as a deposit. The style could help promote sales, as customers like to receive the products when they order them.
Consignment strategies tend to involve higher commission percentages. That's probably the case for Fantasia too.
Final Thoughts: If you're going to sell products in this field, then Fantasia isn't a bad choice. They approach the topic well and have an impressive selection of products to choose from.
Even so, you would need to find out the specifics of the compensation plan to know whether the company is worthwhile. Sex toys may be difficult to sell, so it's important that you're getting a decent commission rate for your efforts.
8. WineShop At Home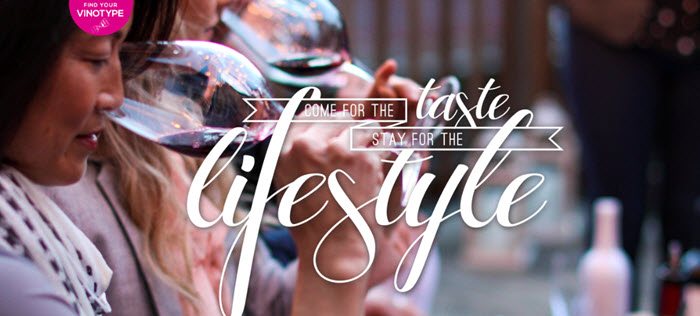 Focus: Wine
Minimum Cost: $39.95
Product Overview: WineShop At Home offers two main product areas. The first is a wine club. The Club Select version of this club provides two bottles of wine for $34.95 per month, while the Club Elite provides four bottles instead for $64.95 per month.
Members can choose whether they get red wine, white wine or a combination of both. There is also the ability to order pre-paid versions of the club that could be used as gifts.
WineShop At Home allows customers to order from a catalog of wines and related items. The catalog includes some common wines, along with artisan wines, collections, personalized wine and specials.
While it's likely that some of the wines could be found elsewhere, other ones may be exclusive to WineShop At Home. Either way, there is enough variation to encourage purchases.
As you might expect, WineShop At Home follows the party model. The idea can be effective for wine, as you're creating an enjoyable event. Customers also get to taste wines by just showing up, which should help to get people to commit to the party.
An interesting aspect is that the host, not the consultant, is the one that pays for the tasting kit. This means less risk for the consultant. The kit is inexpensive for what it contains, so the price shouldn't deter too many people.
While there is the ability to sell online too, consultants need to pay for the Wine on the Web package to do so. The first month is free. After that, the package costs $19.95 each month.
Commission Quick View: Consultants earn 20% of the commissionable rate for any sales that they make. Hitting $1,500 volume/month increases the rate to 25%. $2,500 volume/month gives 30% and upwards of $3,500 volume/month gives 35% commission.
While it's nice to be able to increase commission from sales alone, the targets are too high for most people to reach. Consultants can earn up to 9% extra from leadership bonuses after the Team Leader rank.
In most cases, the commissionable rate is the retail value per bottle minus $2. Some products have a lower commissionable rate, such as gift baskets where commission is only earned on 50% of the retail price.
Team commissions from the company roughly follow a unilevel design. However, there are fewer levels to earn from than with most companies and the percentages from your team tend to be low.
Remaining active involves maintaining $300 in sales for every rolling three-month period. This requirement isn't too bad and it's nice that you don't need to hit the target every single month. Higher ranks have additional activity requirements.
Final Thoughts: WineShop At Home does have an interesting selection of wines and the tasting party approach could help to encourage sales. Even so, the base commission is low – at just 20% of the commissionable volume. This could seriously limit your income, especially if you weren't making a large number of sales each month.
9. Bedroom Kandi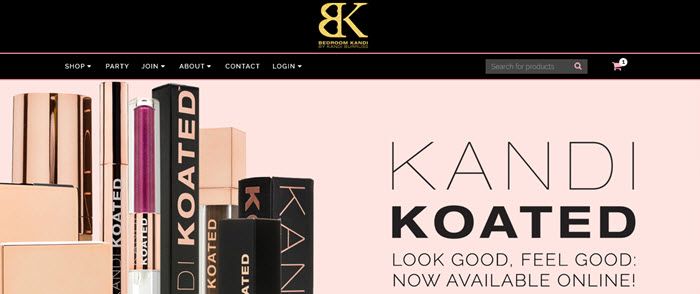 Focus: Sex products and education
Minimum Cost: $99
Product Overview: Bedroom Kandi is another company that focuses on sexual products. Consultants don't just sell the products, but also help to play a role in empowering people in their own sexuality.
This basically means that Bedroom Kandi does everything it can to make the products and opportunity sound appealing and modern, rather than sleazy. Still, you are promoting products for sex. This aspect will always limit your audience.
The product selection includes vibrators, sex toys, lubricants, items for foreplay, male products and a small selection of sex education books. Oddly enough, there is also a product range called Kandi Koated, which features regular makeup.
It's hard to know how the products compare to others out there without doing detailed comparisons. However, the selection does seem to be on the small side in some areas. This could be a problem for customers who have a specific type of product in mind.
Commission Quick View: Consultants start off with a 40% discount on product purchases. This can get up to 60% if your sales are high enough. The percentage is pretty impressive, but it does mean that you need to buy and then resell products.
The team compensation plan is surprisingly simple. There are just five ranks to progress through and you're only earning from three levels below you. The simple nature of the plan is a nice touch. It does mean that you can't create an extensive team and earn from them, but doing that in practice rarely happens anyway.
With just five ranks, the rank requirements get tough fast. Most members probably wouldn't get past the second rank.
Bedroom Kandi does also have what it calls an affiliate program. This provides members with 20% commission on all sales made through a replicated website. The style isn't quite the same as a conventional affiliate program, but it does mean less risk than purchasing products yourself.
Final Thoughts: Purchasing products and then reselling them is always risky. I'd never recommend the angle for sexual products, as it's going to be too tough to predict what people will buy.
While the affiliate program has a much lower commission rate, it could be more powerful for long-term income. You could easily promote Bedroom Kandi products on your own website, perhaps as one of multiple brands.
10. Intimate Tickles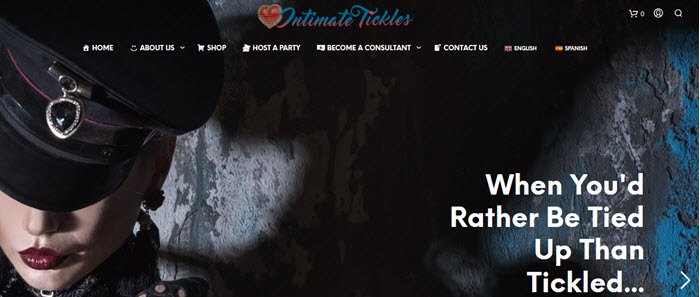 Focus: Intimate toys and products
Minimum Cost: $60 + 14.95/month
Product Overview: The name Intimate Tickles gives a fairly good indication of what you can expect from this company. They have the usual selection of sex toys, massage items, lubricants and the like.
However, their product range is broader than what you might find with many other companies. For example, they have various products to make sex in the shower easier and ramps to make some sexual positions easier.
Many of the product areas have a decent number of products too. For example, their bath and body selection includes various bath bombs, bath salts and body sprays. Some of these are adult-themed, while others aren't.
While it's hard to know how the prices compare to other companies, many of the products are expensive enough that they might put off first-time buyers. This could be a problem for sales. After all, you're likely to be promoting to some customers who are hesitant about this type of product.
The company's style is worth mentioning too. Many parts of the website and catalog feel low quality. The imagery used may occasionally be too intense for people who are sensitive about the topic.
Commission Quick View: Intimate Tickles has a base compensation rate of 45% on all sales. These sales seem to be made through a replicated website only. This style should mean that distributors don't need to buy and then resell products.
If you are getting 45% commission on website sales (Intimate Tickles isn't explicit on this point), then the commission rate is high for the industry. For people who aren't trying to build a team, the only sales requirement is to have two $250+ parties within 90 days.
Building a team provides override bonuses from your team members. These bonuses start small. You begin by earning just 2% on the sales of your first level team members and 1% on the sales of your second level. At this rank, you need to make at least $800 in personal sales every month.
Further ranks increase the override bonuses, along with the requirements. By the fourth rank, you need $1,200 in personal sales each month. These personal requirements would be tough to reach consistently.
Final Thoughts: Intimate Tickles could be a good choice if you just want to focus on sales. They do have an impressive selection of products and a high commission rate.
The team building aspect is an entirely different story. Not only are you earning relatively little from your team, but the monthly sales requirements are higher than most other companies.
11. Boisset Collection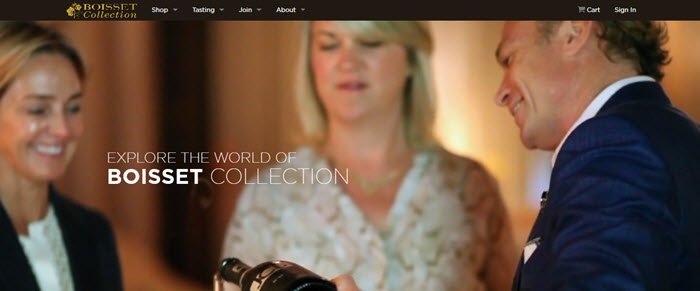 Focus: Wine
Minimum Cost: $42 + $14/month
Product Overview: Boisset Collection is another company that focuses on wine, but this time the approach is a little different. Rather than having a monthly club and a narrow selection of wine for purchase, Boisset Collection offers a range of limited-edition exclusive wines.
The style is appealing, as you're not trying to sell common types of wine that people can buy anywhere. There are related products to promote too, including jewelry, gifts and accessories.
The wines themselves vary in price considerably. Some are between $20 and $30 a bottle. Many more have higher prices, with bottles often being above $100. As such, this is the only wine MLM that caters for wine experts and complete beginners.
The main way to make sales is through parties, which means that customers will be sampling wine. Boisset Collection offers seven tasting kits for this purpose. These range from $55 to $350.
Your chosen host would ideally pay for the tasting kit that would be used at their party. However, this requirement might make some people hesitant. The alternative is that you pay for the kit, although doing so would increase your costs.
Commission Quick View: Ambassadors for Boisset Collection earn 25% commission for sales if they are considered an active member. This can be increased up to 35% by hitting sales target. However, you need to make $3,000 in sales per month to get the first increase (which provides 28% commission).
Being active involves making at least $250 in sales each month. If you don't hit this goal, then you earn 15% on sales instead.
The commission rate is based on the Commissionable Volume (CV) of the product, rather than the total price. This is important, as the CV varies. Wines under $35 only provide 50% CV, those between $35 and $75 provide 75% and only those that retail for $75+ provide 100% CV.
Those CV calculations mean that, in practice, active members earn less than 25% commission on the total price of most products.
The team structure provides the chance to earn from up to two levels and four generations in your downline. This starts off at 3% from your Level 1 recruits. The next rank provides 5% from Level 1 and 3% from Level 2.
The percentages aren't amazing for the industry, but they're not too bad either. The main limitation is that your team sales requirements get high fast. Still, many of the wines from Boisset Collection are expensive, so hitting those targets might not be as difficult as the figures suggest.
Final Thoughts: Boisset Collection is best-suited audiences who are likely to buy expensive wines regularly. These wines are the ones that have the best commission potential and they are what make Boisset Collection unusual.
Top Pick
While all of the companies featured in this list have their limitations, Fantasia is our recommendation, as it is better than most other adult MLMs. For one thing, you're promoting a decent selection of products from a company that looks professional. You don't need to worry about buying and reselling either.
However, Fantasia is just available in Canada, so it won't be suitable for everyone. Pure Romance is the next best choice if you want a company that remains professional. Just make sure that you research and plan well, as Pure Romance follows the purchase-first model.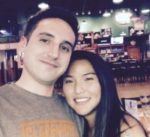 MLM Critic & Author: Nathaniell
What's up ladies and dudes! Great to finally meet you, and I hope you enjoyed this post. I have to be honest though. I'm not a big fan of MLM. Tried it. Hated it.
Affiliate marketing is cheaper, faster, and easier. See for yourself and join millions of other successful affiliates generating income from their blogs!
No inventory. No fees. No recruiting. 3 BILLION potential buyers online.
Reader Interactions