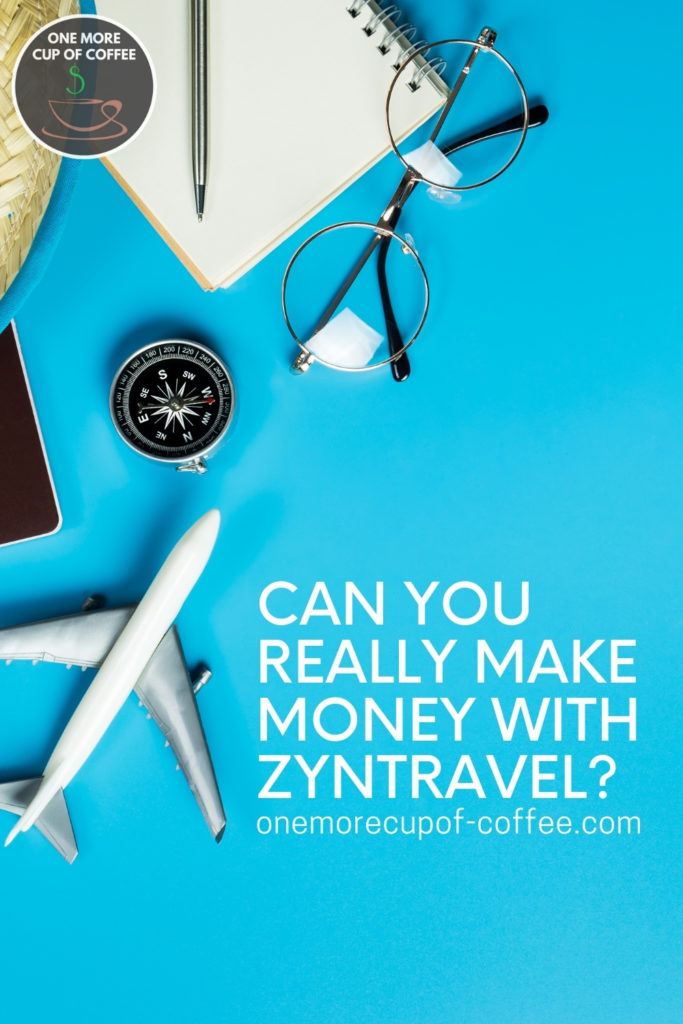 ZynTravel Review
Company Name: ZynTravel
Costs: $170 + $115/month
Rating: 5/100
Do I Recommend ZynTravel?
Travel MLMs never work well and I certainly don't recommend this one. I suppose you could still make money with ZynTravel and perhaps some people even manage to. But, the company is expensive and their service just isn't compelling. Why not promote travel products with affiliate marketing instead? You know, ones that would sell? After all, there are plenty of travel affiliate programs like Travelocity and 12Go.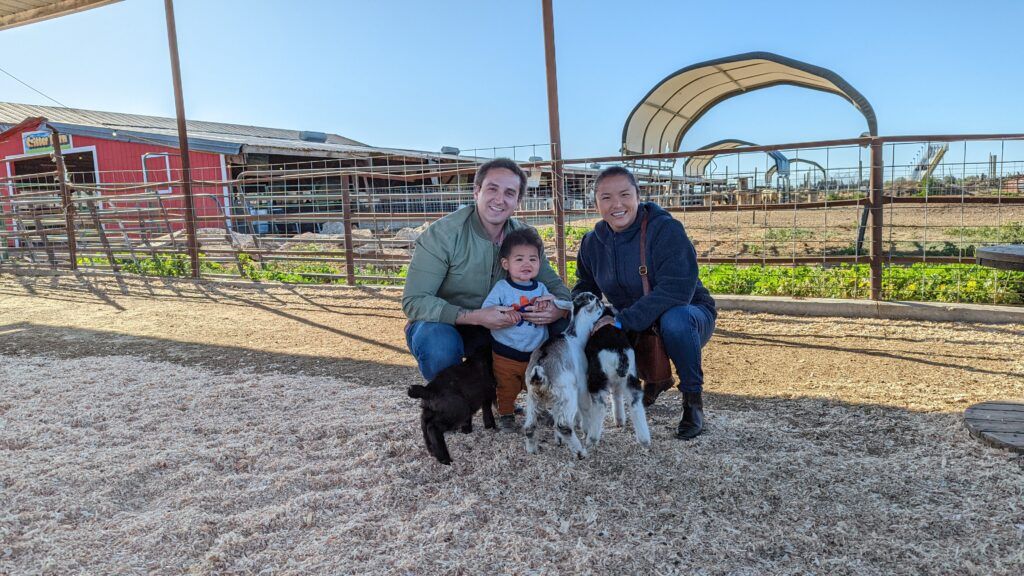 Are You Ready To Work Your Ass Off to Earn Your Lifestyle?
Are you tired of the daily grind? With a laptop and an internet connection I built a small website to generate income, and my life completely changed. Let me show you exactly how I've been doing it for more than 13 years.
What Products Does ZynTravel Sell?
ZynTravel comes from the company Zyndio and promotes the idea of a luxury lifestyle and of traveling the world. The concept is inherently appealing – because don't we all just want to getaway?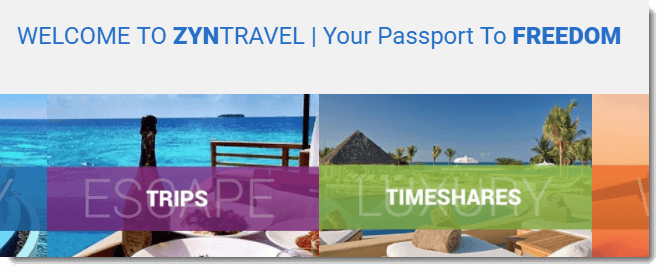 Of course, ZynTravel isn't actually selling the ability to see the world. You can do that all on your own. Instead, the company is selling a service that offers the ability to find discounts.
This sounds amazing on paper. It suggests that customers can save on their trips, giving themselves the ability to do more and go further.
Even so, you don't need to join a program to be able to stay at hotels or resorts. You don't even need a program to get discounts – there are plenty of opportunities out there. This makes claims like the one below completely redundant.
I'm not an expert on travel but I have done my fair share. Simply using tools like Hostel Bookers or Hotels.com can be a good first step and there are many other ways to find good deals as well.
With that background in mind, what does ZynTravel offer? Basically, it's a membership program with three tiers. These are Gold, Platinum, and Black Diamond.

Each of these has an overall cost, along with a $29.99 setup fee and a $19.99 monthly fee. Needless to say, the more expensive memberships offer more bonuses.
But, the company is vague about what you get. For example, the image below shows the features list for the memberships. The Black Diamond tier gets all of these features, with the highest amount of Zyn $ ($100) and the most bonuses.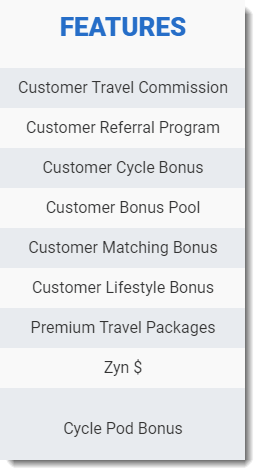 Look at the features. Most of these have nothing at all to do with travel.
They're simply related to the ability to earn money. The main travel option is 'Premier Travel Packages', which is only available for Black Diamond members. But, it's not clear whether you get discounts on these as a Black Diamond member or whether you can just make money from them.
The site does say that Platinum members get 'more privileges' and that Black Diamond members have 'more privileges and bonuses'. But, there's no information about what these are.
In fact, ZynTravel offers very little information about what the membership contains. Most of the site is focused on the opportunity, not the program at all. The most useful information is this here:

This suggests that ZynTravel members get access to a unique search engine that allows them to find better discounts and lower pricing than they could otherwise.

The company does show what this system looks like and there are indications of discounts.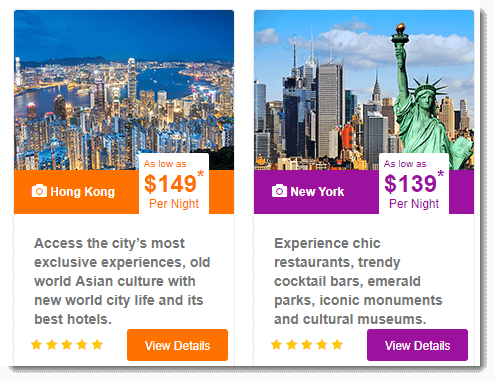 That's a nice idea – but that's all it is. There is no information given about how this feature actually works or how powerful it is. It isn't even clear how this is different than similar systems that other companies offer.
If ZynTravel did offer amazing discounts, the program might be worth it. But, those discounts would have to be significant. After all, the program is expensive and many people don't travel that often.
In practice, this is incredibly unlikely. Many of the discounts that do exist will come with restrictions. They may be limited to specific durations or locations, ones that customers mightn't be interested in. The process is also a hassle, especially for people that don't have much time on their hands.
Any deep discounts that do exist are likely to disappear quickly or be subject to significant criteria.
The system is also designed so that you cannot look at the criteria first. Instead, you have to be a member or have a code from a member to access the portal. This makes it more difficult to evaluate the specials – and increases the odds that people will get scammed.
Some of the deals may be unique to ZynTravel but others won't be. The company doesn't have the power to orchestrate large discounts for members. Instead, they'll mostly just rely on specials that already exist – including ones you can find in other ways.
Finally, this isn't an unusual idea. Other travel-based MLMs exist as well, like Goodlife USA. The focus is often similar, including the idea that you're trying to get people to join an expensive program that doesn't seem to offer many concrete benefits.
Is ZynTravel A Good Business Opportunity?
Based on the program alone, ZynTravel seems like a poor way to make money. Yet, there are many glowing online reviews about the system. There even seem to be many active members.
The reason for this is the structure. ZynTravel promotes itself as a way to make money first and a travel program second.

This is particularly obvious in your options as a member.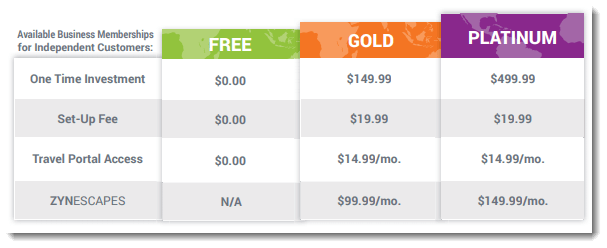 The membership levels directly impact your ability to make money. For example, both Gold and Platinum members earn a 25% commission on sales, while Free members don't appear to earn anything. It's not even clear what the purpose of the free membership is, as the income potential doesn't seem to exist.
So then, if you want to make money, you have to pick one of the paid options – and they're not cheap. The Gold tier costs $149.99 + $19.99 upfront ($170, basically) and then $99.99 + $14.99 each month (roughly $115).
You would have to earn at least that much to break even each month. That's just for the Gold tier. Platinum is more expensive again.
Not only is the program expensive but the initial commissions aren't great either. 25% sounds amazing, especially as travel is expensive. But, the number isn't quite accurate. You're earning 25% of the 'total travel profits'. The company describes it like this:

What this amount is would vary depending on what people buy. But, 25% of that figure isn't likely to be very high.
Although this isn't the only way to earn money, the commission you make is still very important. After all, sales will always be easier than recruitment – and some customers may want to take full advantage of any discounts offered.
Another way to earn money is what the company calls the Customer Cycle Commission. They summarize it like this: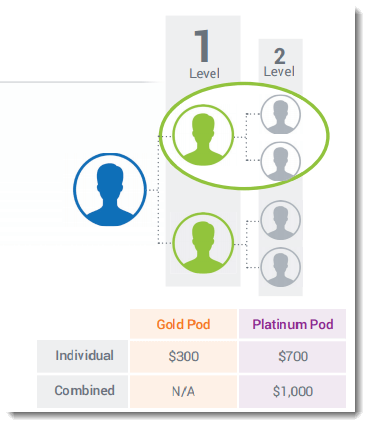 The style is a little confusing and the company doesn't offer many details. But, the basic idea seems to be the same as other MLMs, where you're trying to recruit people who then recruit others.
To make ongoing income, ZynTravel uses the concept of cycling. To do this you need to fill the six positions in a pod. Every one of those people must be active and qualified. This seems to mean that they need to recruit people themselves and be paying for membership. But, the company is vague about the specifics.
There are also various other bonuses in play, based on your success and the success of your team.
The plan doesn't talk much about multiple generations. Instead, the emphasis is entirely on the pod idea. Even so, there is a Follow Me system, which suggests creating multiple pods over time. The end result is similar to having a downline through a traditional MLM, although the structure and emphasis are different.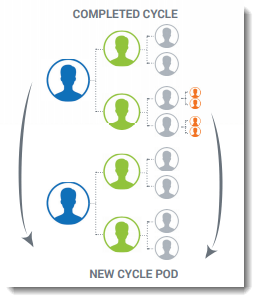 The different membership tiers are relevant here as well – impacting the amount that can be earned.

ZynTravel does also have a rank system. In this case, you just need to meet volume requirements to progress through the ranks, which is simpler than most other companies.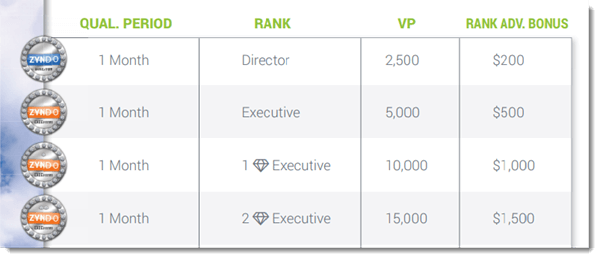 There is a financial bonus for each new rank and the higher tiers may have additional income opportunities as well.
The end result is an unusual and fairly confusing compensation plan. Even if you could understand and optimize the process, the potential for income isn't that high. In fact, there seem to be fewer bonuses than most plans.
The main advantage is just that the commissions are decent for getting multiple people into the higher memberships.
But remember, there is little value in the membership beyond the potential to make money (and even that is debatable). Convincing people to join would be extremely difficult – especially as the ongoing costs are substantial.
Other Considerations
One interesting pattern is that the commission and bonuses are mostly about Gold and Platinum membership levels. I didn't see Black Diamond mentioned anywhere in the compensation plan, although it's not clear why.
The compensation approach seems to change over time as well. For example, many other ZynTravel reviews highlight different features, ranks, and compensation rates.
Regardless of the specific system, it's clear that the main focus is on recruitment and getting people into the higher tiers of membership.
Turning Travel Into An Income
Travel is an incredibly popular field. People are in love with the idea of seeing far off places and having amazing experiences. Many are also looking to cut down their costs whenever possible.
This suggests that ZynTravel should be a perfect fit. But honestly, it's not.
You're not even selling travel directly. Instead, the basic idea is that you're selling travel discounts. Do you see the contradiction in there? You're making people pay for the chance to save money. That's not a very practical sales pitch.
Your main audience here is people who want to travel but are tight on money or simply frugal. How are you going to get them to spend $200 or more on a membership that offers questionable bonuses?
With creative marketing and hype, you might be able to get some interest. But, it's always a tough crowd to work. You also want people to stay members.
This isn't even the most serious problem with ZynTravel. Instead, the larger issue is how closely the products and the opportunity are related. The best chances to make money come from products (or services) that are popular in their own right.
For example, JewelScent offers candles that contain pieces of jewelry, while Jamberry focuses on nails and wraps. Both sets of products will appeal to some people and not to others. Customers also know precisely what they're getting with the companies. Sure, there is the chance to earn money but that's not the focus.
By following this style, JewelScent and Jamberry have more long-term potential. There is a chance to get some people buying the products regularly and others interested in the opportunity.
The structure of ZynTravel works very differently. The emphasis means that most people won't actually join for the discounts. Instead, they're focused on the chance to earn money. To make matters worse, they have to pay more to have the highest chance of income.
That's a horrible system. You should never have to pay for the opportunity to earn money. Sure, some companies may have you pay to learn how to make money – but that's different. With ZynTravel, members pay purely for the opportunity.
Remind me again, what are the advantages?
Selling discounts rather than products isn't a good thing. Nor is promoting to an audience that won't want to spend money. And convincing people to pay for the chance to make money? Well, that one is a recipe for disaster.
Here's the kicker. Making money from travel isn't that difficult. You can even get paid to write about travel, perhaps by being a travel blogger. There are also many travel affiliate programs that give you opportunities to make money. With these, you're not trying to sell discounts at all. Instead, you're focusing on items people will actually want or need.
For example, some programs allow you to make money from airline ticket sales, while others focus on areas such as hotels, attraction passes, or products like luggage. Many are even big players in the field, like Trip Advisor or Expedia.
This is much more powerful than promoting discounts.
Can You Generate Reliable Income With ZynTravel?
The ZynTravel Review
ZynTravel is an odd company from start to finish – and it's hard to imagine that anyone makes money through them. Even if you could, the ongoing costs are far too high to make this a viable idea.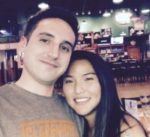 MLM Critic & Author: Nathaniell
What's up ladies and dudes! Great to finally meet you, and I hope you enjoyed this post. I have to be honest though. I'm not a big fan of MLM. Tried it. Hated it.
Affiliate marketing is cheaper, faster, and easier. See for yourself and join millions of other successful affiliates generating income from their blogs!
No inventory. No fees. No recruiting. 3 BILLION potential buyers online.
Reader Interactions