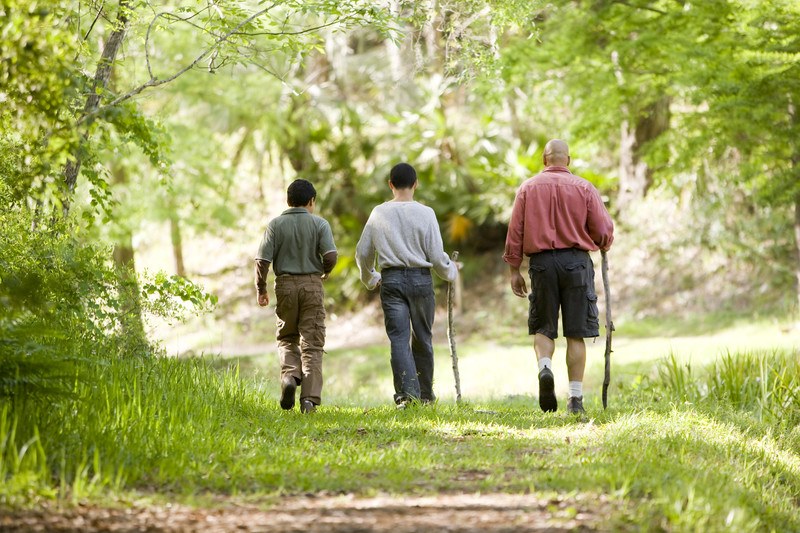 It's not easy being a single dad. Managing time, money, and personal relationships can be a major stress point. What's worse, is that there doesn't seem to be a good solution to fix all of these issues.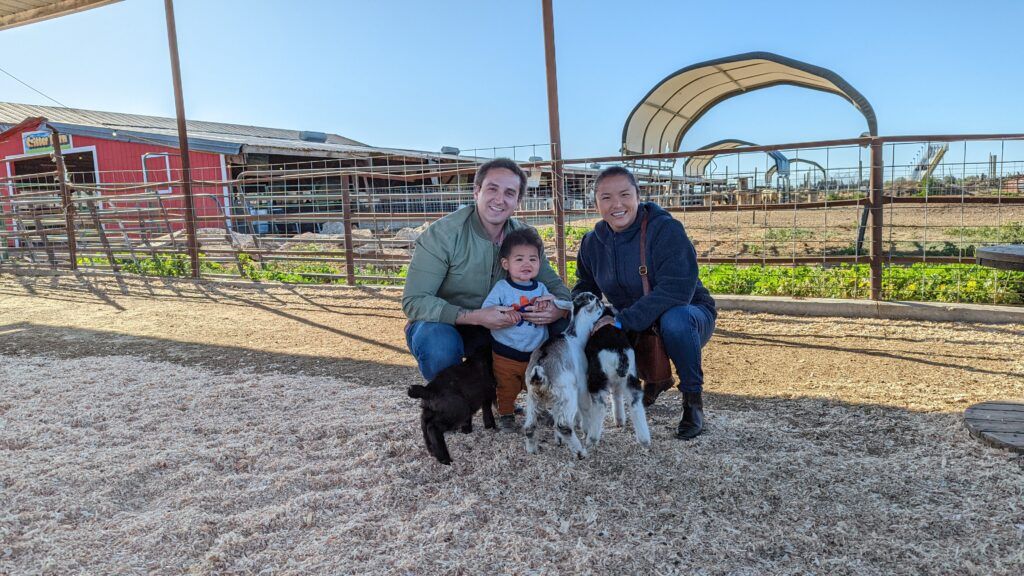 Are You Ready To Work Your Ass Off to Earn Your Lifestyle?
Are you tired of the daily grind? With a laptop and an internet connection I built a small website to generate income, and my life completely changed. Let me show you exactly how I've been doing it for more than 13 years.
If you get a second job, and suddenly you have more money, less time, and your relationship with your children may suffer. If you instead opt for more time with the family, and you might be living paycheck to paycheck. That's stressful, and can affect your relationships.
Every parent wants to give their children the best life possible, instead of the bare minimum. So how can you earn extra money without taking time with them?
Today I wanted to reach out show you one way single dads can earn money online. It's the same work I do, and I think it would be a perfect fit for you guys.
I want to be as honest and up front as possible here. There's a lot of scams out there that will try to pitch you the idea of easy money, secret systems, loopholes, and even pyramid scheme stuff that can put your DEEP into debt.
That's not my style. You will know everything you need to know to get started, and how much it's going to cost by the end of the post.
To start with, let's look at five ways single dads can make money online. I just do one style of online business, but there are many more business models out there. To finish up, I'll show you how my own business works, and you can get started with some online training to launch your first business.
5 Ways For Dads To Earn Money Online
1. Retail Arbitrage (Buy & Sell)
If you like the idea of running your own online store, you might think about a retail arbitrage business. In this type of enterprise, you'll be buying stuff from retail stores and selling your items online.
One of the first things you'll need to consider is what kind of a store you might run. An Amazon storefront is one of your best bets for a first online store. There's tons of traffic already on Amazon.com, and you can leverage their trusted brand to get products to buyers.
You know all that stuff you buy with Amazon Prime? Most people don't notice, but those things are not sold by Amazon. They are sold by individual sellers — people just like you. Amazon is just the platform, and the products are uploaded by entrepreneurs.
You'll need to source your goods from retail stores like Target or Walmart. The idea is to buy it cheap, then sell it for a higher price on Amazon. End of season sales and close-out sales can be good places to look for items at a deep discount. If you can get items for 50% off or less, there's a good chance you'll make a profit reselling them online.
You can also source items from online retail stores, but again, make sure to get discounts! There are fees involved with starting an online store, whether it's through Amazon or eBay. Shipping costs money too! Issues with packing, shipping, and returns will eat into your profit too, so price your items appropriately.
One downside to this style of business is that you need money for inventory. It could cost you a few hundred bucks to buy enough items to build out a store, and there's no guarantee that those items will sell. The good news is that this concept is pretty simple to understand, and many people do really well starting out small, then growing their business with the profits they earn.
It's not uncommon to earn six figures selling on Amazon as a single employee for your business.
2. Online Poker
What if you're more into card games than selling things? What if you have a good head for statistics and a strong sense of willpower?
There are times when being a professional online poker player can pay off, but you have to be careful to not cross the line into gambling. Gambling is not a good way to make money!
Part of online poker's draw is the fact that it's fast. Online poker players can have 90 hands in an hour, while traditional poker players see might see 30 hands in an hour.
Also, online professional poker players generally have six to eight tables going at once, while traditional poker players are limited to one table at a time. Multi-tabling with several tables allows online poker players to recover faster from losses as well as make money faster.
To make money playing online poker, you'll need software to help you track the 'tells' so you can make educated decisions about what to do with your hand. Without the software, you're basically gambling, and you'll probably lose a lot more than you win.
You'll need a deposit to get into an online poker site. This usually costs around $50. You'll need that poker tracking software, and you'll need a bankroll of money that you've set aside specifically to play poker with. In this game, you can't make money without having some to invest first. For your bankroll, plan on saving twenty times the amount of your buy-in cost.
If you're not familiar with the game, it can certainly feel like gambling. It does to me. However, I have buddies that swear buy it, and they've turned the statistics of a poker game into a legitimate income.
3. Freelance Writing
Freelance writing can be a great at-home business because there's such a low start-up cost and low barrier to entry. If you already have a computer with an internet connection, a good work ethic and some English language skills, you're set to go.
If you like the excitement of writing news and features, check with your local news sources. Many of them hire freelance writers for community-based features and occasional hard news articles. It's a great way to get started, even if they don't pay well, because once you have a byline, you're official. People seem to take you more seriously when you've been 'published.' This type of writing is formal—it's kind of a niche in the writing industry.
Another good option is writing web content for people who run their own websites. Many times these online entrepreneurs are too busy to tackle the writing, which makes your skills valuable. Most of the time, this type of writing is for blog posts. Occasionally you'll find opportunities to write sales pages or other landing pages, which can be fun and add variety to your workday.
Because there's always a need for new content, writing content for online businesses can be fast-paced and deadline-heavy, but it's also very rewarding. If you're a fast writer, you can put a lot of content out in a short time, which also increases your earnings.
A 2000 word article can pay $50 or more, so you really just need one article per week to make several hundred extra dollars per month.
If you're not interested in working for someone else, what do you think about writing for yourself? Many writers blog or write and sell e-books to make money. Short how-to type of e-books sell well, and if you have a niche topic that you love to write about, you could combine your efforts with both a blog site and a series of e-books you've built around the blog posts you've already written.
Some types of fiction books sell well too, but I wouldn't count on this style of writing to make reliable income. If you're interested in really making money with fiction e-books, contemporary romance novellas are good sellers—but they may not be the most fun for a single dad to write. Writing a book or two won't create a big income right away, but if you can create an extensive enough portfolio of books, it could be a great side income.
One other consideration for running your own freelance writing business is that you'll have to drum up your own clients or otherwise find ways to make money with your writing. Some people can make money by posting articles on sites like HubPages, but it's not a guaranteed income source because your payment depends so much on advertisement clicks.
A better bet is to sign up with a work-bidding site like Textbroker, Fiverr or Upwork, where you can propose bids for work. After a few weeks, you get a feel for how much you can charge, how many clients you can handle a one time, and what kind of schedule you need to keep in order to take good care of your family.
4. Virtual Assistant
As a virtual assistant, you'll help other entrepreneurs with various online tasks that they just can't do themselves. The work will most likely be varied, from client to client as well as with what a single client might want you to do, so you probably won't be bored. Work could include graphic design, social media management, spreadsheet work, or simple tasks like adding/removing links from blog posts.
Some virtual assistants act as an online secretary, answering telephones, taking notes and setting up appointments. Others help with e-mail marketing campaigns, social media postings, tracking website statistics,and organize data. They can help with editing, manage other employees, and help install and set up systems like WordPress.
The work is flexible, which means you can have more than one client at a time, and you have the opportunity to practice and learn a variety of new skills that make you even more marketable.
As with freelance writing, you'll have to drum up your own clients and learn to manage a client list. Work-bidding sites like UpWork and Fiverr are a good place to start.
5. Amazon FBA or EBay Store
Selling on Amazon doesn't have to be "retail arbitrage" like I mentioned above.
You can set up an Amazon store by sourcing and purchasing the goods you want to sell, and then label them and ship them to an Amazon warehouse. When a customer buys something from your store, Amazon will ship that item directly to them. You don't have to worry about storing inventory, packing or shipping.
You can also use an Amazon or EBay store for drop shipping, in which you never touch the inventory at all. Instead, you list the goods you'd like to sell from a wholesaler at prices that will provide you with a good profit. When a customer buys something, the wholesaler ships the product directly to the consumer. In this scenario, you're basically doing advertising for the products, while someone else does producing and customer service.
The biggest hurdle for these types of businesses is finding a source for products that you can sell at at a good margin. Many things that are drop shipped are done so by multiple stores, which drives down the price. That being said, it's a fantastic business model for the online world, and many people find success with this style of business.
Having the cash on hand to purchase things in bulk can be a real challenge for beginners, so it does take a bit of money risk!
How Do I Earn Money Online?
I work for myself, and I do something called "affiliate marketing". The broad concept of what I do is build a website, write blog posts for it, and promote products on the website. I don't keep any inventory, I don't have to handle shipping, or deal with customer service.
It's kind of like I'm a freelance advertiser.
Many companies have affiliate programs that allow you to sign up (for free) and get a special link that's tied to your email address. When you make a sale through that link, you make a commission. You get paid via Paypal or bank transfer. The types of products you sell is up to you, and how much each commission is depends on the program you join. You can join just one and focus on promoting one company, or join several programs, and feature a range of products/services related to whatever topic you make your website about.

How Do You Build A Website?
Building a website is actually very easy nowadays. No, there's no coding required. HTML and hand coded websites are way outdated. Using WordPress and "managed hosting", it takes about 30 seconds. The hard work of building a business is not the technical aspects. The hard work will be getting traffic, which takes time and patience (and plenty of writing!)
Your first website will probably be pretty ugly, but it will work. A working website is better than no website. As you continue to build your affiliate marketing business you can make small improvements to your site, or hire someone to make the changes for you.
It's not like a brick and mortar business where you're worried about $1,000 rent due every month. Having your website online will cost you a few bucks a month – a couple hundred per year at most. This is why online business is such a perfect solution for someone trying to start something on a shoestring budget.
Surprisingly, design isn't one of the huge things you need to concentrate on. Many people start out with grandiose ideas of websites that can do this or that special thing, but many times those types of websites don't make money. The websites that make the most money are going to be the ones that have the best information.

What Should You Write On Your Website?
I'll say that again. The websites that make the most money are the ones that have the best information. 90% of what you do on the day-to-day be writing. You will write so much that you get sick of it. Eventually you will learn to love it (I did, and do).
They key to avoiding that burnout zone and quitting before your business is profitable, is choosing a topic that interests you.
Yes, you can make a website about anything you want.
The key is to focus on a group of people, not an industry. Instead of making a website about dogs or fitness, you pick a very specific part of the market like people who like to pamper their dogs or fitness for men over 50.
This not only reduces the level of competition you have to deal with, but it also means that you can make very specific recommendations to people that visit your site.
There are multiple niches within industries. For example, a woman looking to get slim and flexible will want to view a different kind of website than a young dude looking to get ripped and get laid. Writing style, product recommendations — all that stuff will be different. That's why I don't recommend you start a "fitness website" or "tech website". Think about WHO specifically you are writing for.
What about single fatherhood? That's a perfect topic to start with. In fact, you could find a niche within a niche. There are many types of single fathers! Here are some ideas for your single-dad website
father-daughter activities for single dads
advice for single dads in the military
how to date women as a single dad
time management for single dads with more than one kid
advice for single dads with teenagers
cooking and recipes for single dads
spirituality and faith for single fathers
There are many more topics out there that I cannot think of. A website can be about anything, and there are so many types of people out there, I can't list all of the possibilities for your website. What defines you? Who do you want to reach out and help? These are all factors that can help you make profitable website.
Of course, your site doesn't have to be about being a single dad! Fitness, technology, food, travel – these are just the beginning of what's possible. If you're struggling for some ideas, browse these affiliate program categories for some inspiration.
The Money-Making Part
Making money with an affiliate website is done with two basic methods, but once your website is up and running, more doors will open up to you. For example, many bloggers make bank from sponsored posts, but you really need high traffic to get into that game. For now, we'll keep it simple.
Method #1: Affiliate Links
You can make decent money with just a bit of traffic if you can find the perfect product for the perfect audience. This should be the foundation to your business because you can make some very hefty commissions promoting products online.
One method of making money with affiliate links is simply doing product reviews. You can buy a product, test it, then write up a review with text and images from your smartphone. Easy. Another method of doing this (if you can't buy the product) is to do online research, and write reviews in object form.
Another way to make money from affiliate links is to do tutorials. Teach people how to do something like build a fence, make tomato soup, or train a puppy. Whatever you're teaching, there's going to be gear involved, and you can recommend products within your tutorials.
There are more methods of writing to earn affiliate commissions, but those two are super easy to understand and get started with.
Method #2: Display Ads
Display ads are the type of advertising you're used to seeing. It's the banner ads, popups, or ads that follow you down the page. These can be intrusive, but when done smartly, they are actually helpful to people and companies.
They don't pay very much. Just pennies per click. They are super easy to make your first $1 though because all you need is traffic! You don't have to sell anything at all. Just place the code on your site and Google does the rest.
Personally, I don't recommend starting with this style of advertising because traffic is hard to grow fast, so although you'll make some quick money at first, it won't be more than a few dollars. I recommend adding these to a website that already has traffic to supplement your affiliate income.

Why Affiliate Marketing Is Great For Single Dads
The great thing about affiliate marketing is that it frees up your time in more than one way, and has infinite earning potential (yes, infinite).
A normal job means that you have to drive to and from somewhere. That takes up a chunk of time, and it also costs in gas. That means you have to actually spend money and time just to get started working.
You can do affiliate marketing from home, on the computer. You can do it whenever you have free time, and wherever you have a computer. 2AM on Saturday is not any different from 1PM on Wednesday in internet time. The whole world is online 24/7.
Plus, with a normal job the issue that you can only work so many hours in a day, and only make so many dollars per hour. You cannot work two jobs at the same time. You can only work more hours to make more money.
When you are writing for your website, the money you earn can actually grow naturally. Write 10 articles that make you $1 per day, and you are making $10 per day. It's not much, but if you work on your site for a year and get 300 articles on there making you $1 per day, you are now earning $300 per day. The articles you write don't disappear. They can continue to earn money every day after they are published.
Instead of trading dollars for hours, you are stacking successes, and income snowballs over time.
Your website will be earning at all hours of the day: Early in the morning, late at night after you go to bed, when you are driving your kid to school, and when you are at your day job. Don't' get me wrong – it wont' be like that right from the start! It'll take some work to get to that point, but it's not rocket science. You can do this! Ready to start? You can sign up here and start your first affiliate website.

Alright, What's This Gonna Cost Me?
You can learn a lot from my website for free (check the menus), and you can browse other similar blogs to piece together the information. It's out there. At a minimum, doing affiliate marketing will cost you $15/year for a domain and $10/month for hosting.
That's less than $200/year to run a freakin' online business. Cheap, right?
To really get step-by-step instructions, you should invest in an online course. A simple PDF guide will cost between $47-$497.
I recommend you start at the online business training center where I got started. They include hosting with your membership fees. They charge $359/year, so it's just a bit more expensive than if you did it on your own.
For that price, you get everything included you need for your business, except the domain cost, which is $14/year.
There are thousands of members learning the same stuff you are, and plenty of experts hanging around to help out when you need it, including myself. If you can't front the $359/year, you can do the $49 per month plan. That's it. No back-end upsells, expensive mentor programs, or other fees.
So the total cost for your first year of operation would be between $400 and $600 dollars. It's certainly not money that all of us have lying around the house, but it's nowhere near the cost of a brick a mortar business venture, which usually requires a loan from the bank and upwards of $100,000 dollars or more.
If you do decide continue your research on WA then join later, make sure to click my affiliate link before you create your account. I get 50% commission, and that will register you as my referral. That means you'll be able to personally ask me questions via Private Message while you build your business, and I'll monitor your community questions to make sure you get good answers. Plus, I have bonus material I send each month to help you avoid mistakes and do work that actually gets results.
One last thing I have to mention about the cost – please know that it's likely you won't see a profit from your website for a few months. I'm not your money manager, but please do not spend your rent money or grocery money to start an online business. I get comments now and then from people that have turned to the internet as a last resort to pay their mortgage. A few weeks is not enough time to establish a website as an authority on information in any industry. It takes time to build, rank, then make sales.

Quick Summary & Game Plan
This is what we know so far
You need a niche
You need a website
Writing articles will be your main grind
It will cost you $49 per month to run your business
It will cost you $14 per year for a domain
Here's what you need to learn moving forward
What to write about on your website
How to write good content
How to find affiliate programs to match your audience
How to optimize your website for search engines
My Free Email Course & The Business Community
One thing I do on One More Cup of Coffee is introduce people to the idea of affiliate marketing. I've spent some time developing a pretty comprehensive email course that will cover all of the basics (in a little more detail than here). I think the best way to get started at this point is to enroll in the free course.
In the 5 day affiliate marketing beginner's course you will pick a topic, build your website, and start writing content. You won't be making money by the end of the course. It's just an introductory thing to set you on the right path. Income rarely comes before the six month mark of your website, unless you really are a pro or dedicate several hours per day, every day, to learning stuff and taking action.
I'm sure you have lots of questions. Fire away, I'm happy to answer! Remember, this day could be the day that you change your life forever. It will take dedication, work, and a bit of creativity, but know that it's 100% possible for you.
I challenge you to spend just 1 year building a strong foundation to an honest, helpful web resource, and I think you will be very surprised at the results.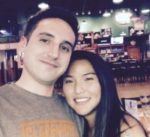 Nathaniell
What's up ladies and dudes! Great to finally meet you, and I hope you enjoyed this post. My name is Nathaniell and I'm the owner of One More Cup of Coffee. I started my first online business in 2010 promoting computer software and now I help newbies start their own businesses. Sign up for my #1 recommended training course and learn how to start your business for FREE!