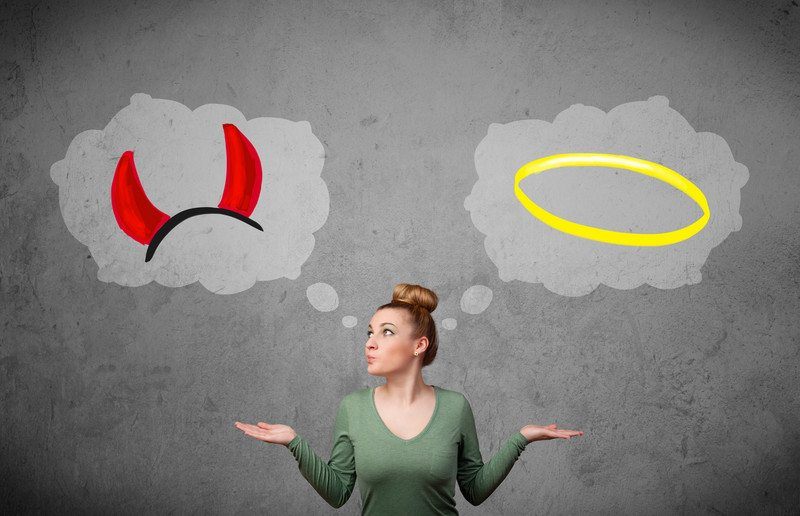 If you are just getting started in online business, you already know that there are conflicting opinions on what works and what doesn't. But how can you tell who's right? Who you choose for your mentor can decide the future of your site and your business, so you need to know the difference between Black Hat and White Hat SEO techniques to ensure the future profitability of your affiliate website.
What Is Black Hat SEO
Search engines use algorithms to decide who ranks for what. Anything that tries to trick search engines, or game the system can be considered black hat. When you try to take advantage of these algorithms by exploiting loopholes or mistakes in the system to boost the rank of your site, you're black hat.
There is some debate about what's considered black hat, and what might be grey hat (see below). Some people refer to black hat SEO as being only the malicious stuff. Others describe black hat as anything that's clearly against search engines TOS.
One famous (and clear) example of black hat technique is comment spam. Do you own a blog and get tons of spam comments? Have you ever looked in your spam filter and see all those junk comments containing links or received a comment from a guy that calls himself "fake louis vuitton bags online" that doesn't really make sense?
This is a great example of black hat SEO. They use bots to send out millions of comments to WordPress blogs every hour of every day. Of course, Black Hat SEOs know that only a small percentage of comments get approved by folks that don't hold comments for moderation. That's why they send them out in bulk.
These folks are trying to gain links to their site. The idea is that with enough garbage, low-quality links, they can replicate a single high quality link.
Another clear black hat technique would be to steal articles and replace their links with your own. Someone might copy your article word for word, then submit the article to 500 different article directories but put their own website in the byline. Again, this is an attempt to gain more backlinks to their website.
There are plenty more Black hat SEO techniques out there. Black hat SEO used to be somewhat effective, but search engine algorithms (mainly Google), are getting more sophisticated, and simply ignore spammy links nowadays. Sure, there are examples where a person can rank a website using these methods, but the ranking rarely lasts long.
Most websites using these clearly deceptive tactics are just churn and burn, making a few thousand (or hundred thousand) dollars, then throwing them in the garbage.
What Is White Hat SEO
White hat techniques are methods to boost your site's authority with methods that are within search engine guidelines. People usually look to Google's Webmaster's Official Blog for accepted rules and policies.
There are many white hat techniques that work well, but they often take long to see results, and of course, those results are not guaranteed. Google's algorithm decisions are not public, so it can be frustrating when you follow all the guidelines, but are still outranked. That's why a lot of webmasters get into Grey Hat SEO (impatience).
Here's a full checklist of white hat SEO techniques I use. You'll notice that most of them would be considered on page SEO.
On Page SEO: Optimization done on your own site, including keyword optimization, image SEO, and internal linking.
Off Page SEO: Optimization done off-site, namely building backlinks.
One example white hat off-site SEO is to create a YouTube video and link back to your own site. If the video is on the same topic, that creates a flow of relevance for both the human visitor and the crawl bot. Embedding the video on the web page could further optimize your page for that keyword.
An even easier example to implement for your pages is just keyword optimization. Do some keyword research, then make sure to use the keyword within the title (h1), URL, headings (h2, h3), and first few paragraphs of your article. This sends a strong signal to search engines what your page is about!
Using relevant anchor text for internal links is another example fo white hat, on-page SEO.
Sharing your content on social media is another white hat method that can help you gain links to your site and authority in search engines. Social media is a great way to get noticed and get natural links back to your site.
What About Guest Posting?
Publishing posts on other blogs relevant to your niche is a bit of a grey area. Some methods of guest posting are clearly white hat SEO, while other methods venture into grey hat territory.
For example, if you are truly interested in your niche and want to cross-promote with other experts, I don't see any reason why that would be against Google's terms of service. This is a clear example of expanding brand awareness, and providing awesome content to your readers.
However, once you start to automate and pay for guest posts, you can run into problems. Paid links are considered grey or black hat, even if you are posting quality content. It's the automation and the links-for-money exchange they don't like.
My advice? Stick to manual guest posting, and be sure to vet the blogs you guest post on. You don't know what type of SEO they're doing, and if they are guest posting spots to tons of people, you might get swept up in the next algorithm update.
What Is Grey Hat SEO?
Grey hat SEO is ranking methods that are in a bit of a grey area. Some would say they are closer to white hat, because they are not malicious, and are just taking advantage of algorithm rules. Others would say they are closer to black hat, because you know you're gaming the system, and are just being cheeky about it.
Article marketing could be considered a grey hat technique. This is where you syndicate your content across hundreds of article directories using automatic submission tools.
Google doesn't have any problems with content syndication. Big news outlets do it all the time. However, the mass syndication, using automated tools, to low quality directories, for the purpose of gaining backlinks, is what pushes it closer to black hat in my opinion.
But producing too many "self votes" via article directories can look spammy, and will provide you with very few benefits long-term.
Another grey hat method could be replacing dead Wikipedia links with your own links. Sure, if the content is relevant, it could be considered white hat. In fact, you are providing good information to readers of Wikipedia.
However, a lot of times the content is only somewhat relevant, and you're still gaming the system by building links to your own site. Google doesn't want you to build links to your site. They want you to accrue links naturally as other people discover your content on the web.
The Future Of Your Business
While black hat SEO can boost the rank of your website temporarily, long term, it can destroy your business. I know this from experience.
Back in the day I did some grey hat techniques that turned out to be more black hat than I planned. In 2012, I was able to boost my sites that were making me $5,000 per month to over $10,000! Shortly thereafter, my earnings dropped by more than 50%, reducing my income to just $4,000!
What did I do? The main thing I was doing was unnatural backlinking This is why I'm so against backlinking services and private blog networks.
The frustrating thing about these services is that they are not lying! Yes, they can get you fast rankings. What they don't tell you is that long term, it's likely you'll get caught, and your site penalized or even deindexed.
Lucky for me, when I was doing this unnatural linking, I had just started making money so it wasn't a big deal to lose that income. I was living in China at the time and didn't have a mortgage (or rent), and my work paid for things like health insurance. I also didn't own a car, and had a regular job teaching English. I didn't NEED the extra income.
What would happen to me now that I have a mortgage, a truck, and family bills to pay?
I would be screwed. That's what.
The Long Road Of White Hat SEO
Not going out and grabbing links to boost your sites rank takes strong will, especially when you are being outranked by folks employing these techniques to run their own sites.
Very often you will sit at the bottom of page 2 for several months while your site is starting out. You may go through bouts of large traffic fluctuations while Google is figuring out what you're all about.
Shouldn't it be easier to rank? No!
You are in competition with the entire world when you build a website and get it indexed in Google. It takes time to gain authority. You have to prove yourself! Imagine if every newbie that joined the scene could rank #1 for any term he wanted to. It would be madness!
Your day will come. It always does. And 2 -3 years down the road when you have hundreds of blog posts on your website and are making thousands of dollars per month from it, you'll be thankful that Google makes new websites earn their authority.
It'll take time to rank, and you won't rank for everything you want to, but it's the best method to creating stable income over the long haul.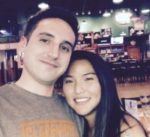 Nathaniell
What's up ladies and dudes! Great to finally meet you, and I hope you enjoyed this post. My name is Nathaniell and I'm the owner of One More Cup of Coffee. I started my first online business in 2010 promoting computer software and now I help newbies start their own businesses. Sign up for my #1 recommended training course and learn how to start your business for FREE!