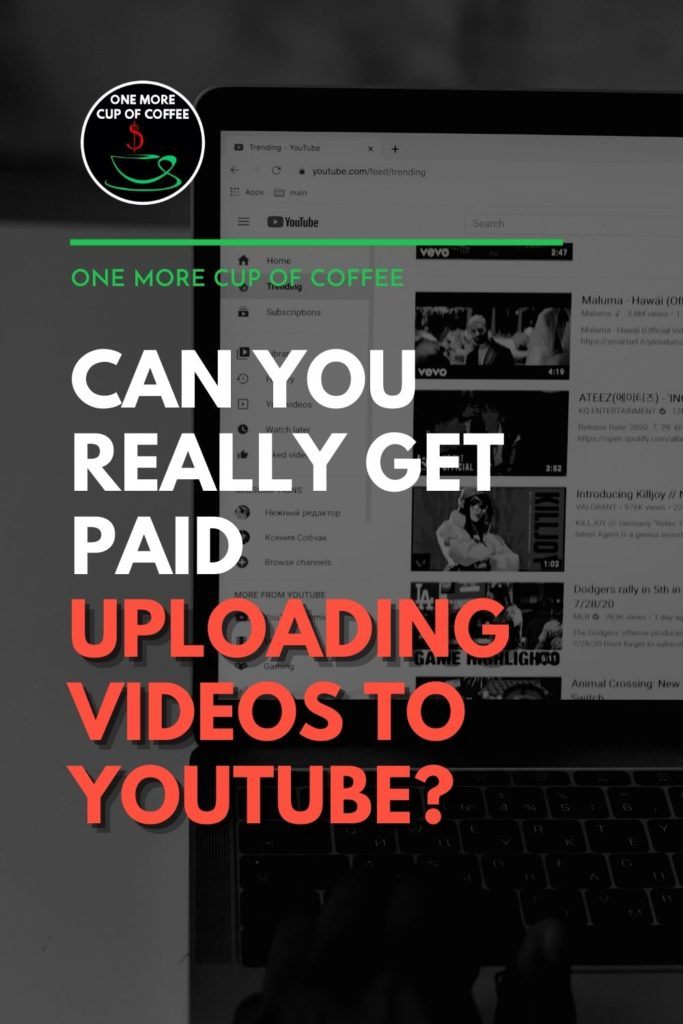 If something sounds too good to be true, it probably is. The fact is that you really can get paid uploading videos to YouTube, but it's not in the way you think, and it's certainly not as much money as you might envision. The phrase make money uploading videos is used by a lot of scammers and clever advertising methods give you the impression that you can actually get paid a dollar amount for each video uploaded.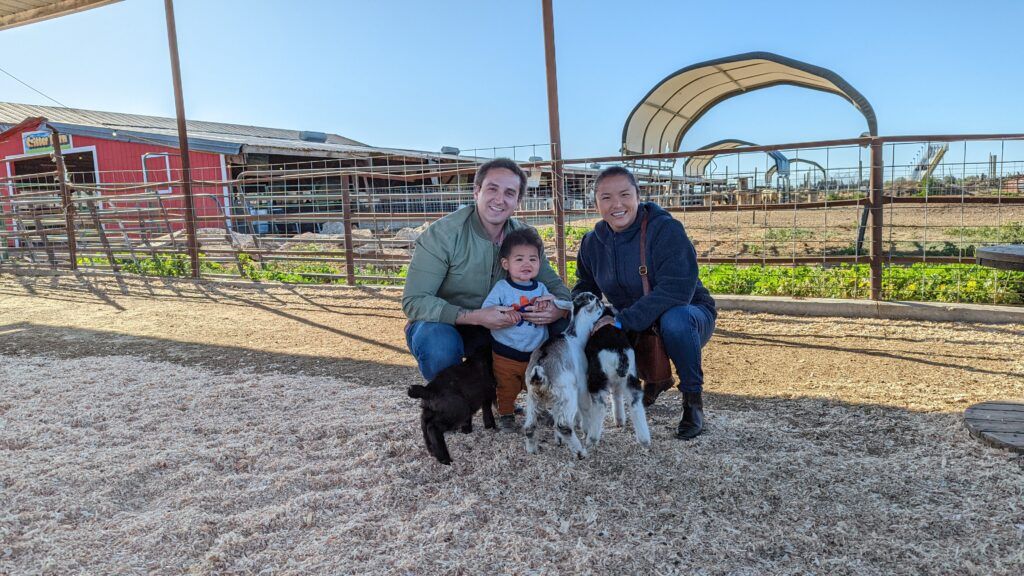 Are You Ready To Work Your Ass Off to Earn Your Lifestyle?
Are you tired of the daily grind? With a laptop and an internet connection I built a small website to generate income, and my life completely changed. Let me show you exactly how I've been doing it for more than 13 years.
Unfortunately, this is not the case. But let's take a look at what you can actually do to get paid with YouTube. Caveat: It's gonna take some work.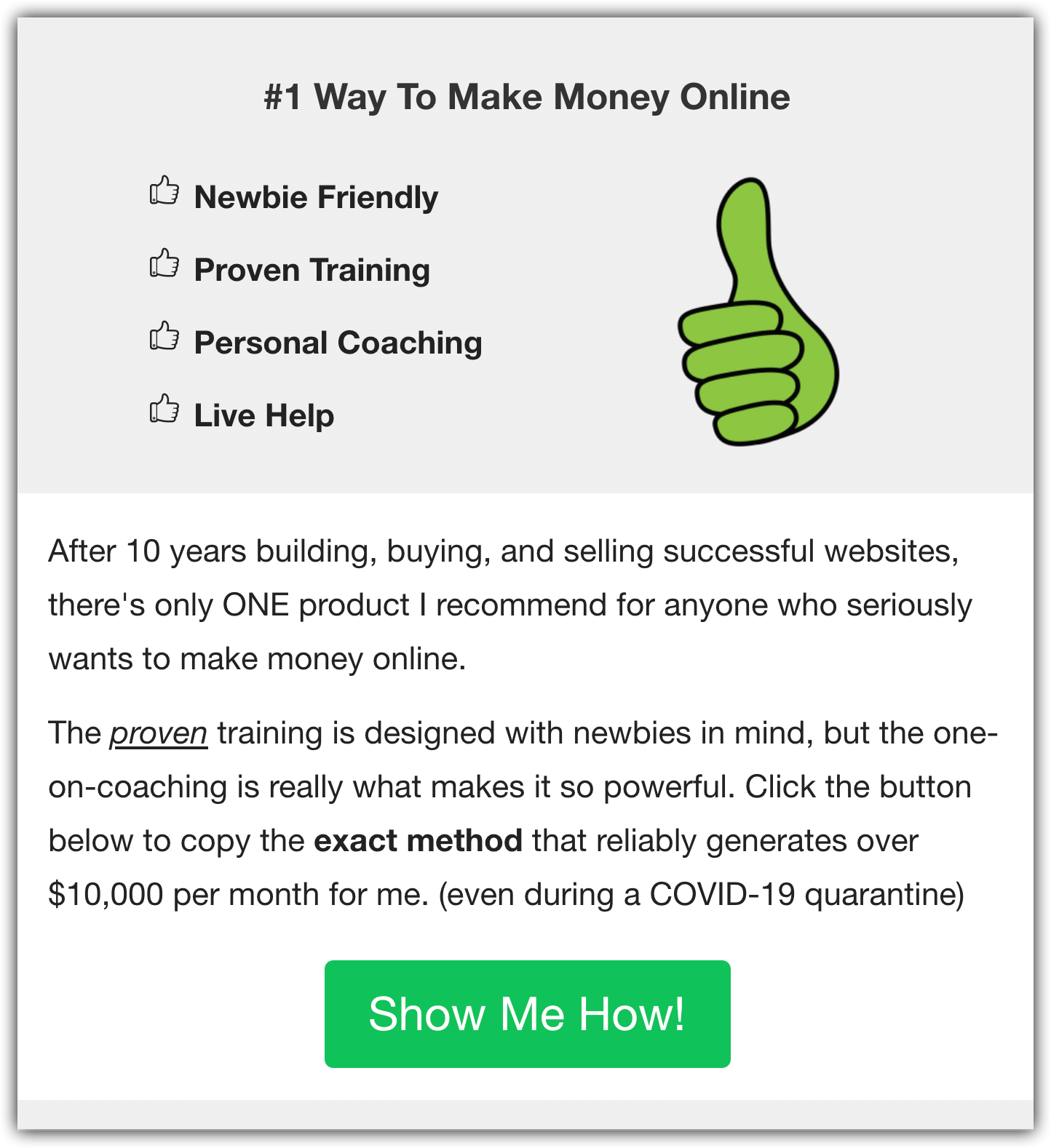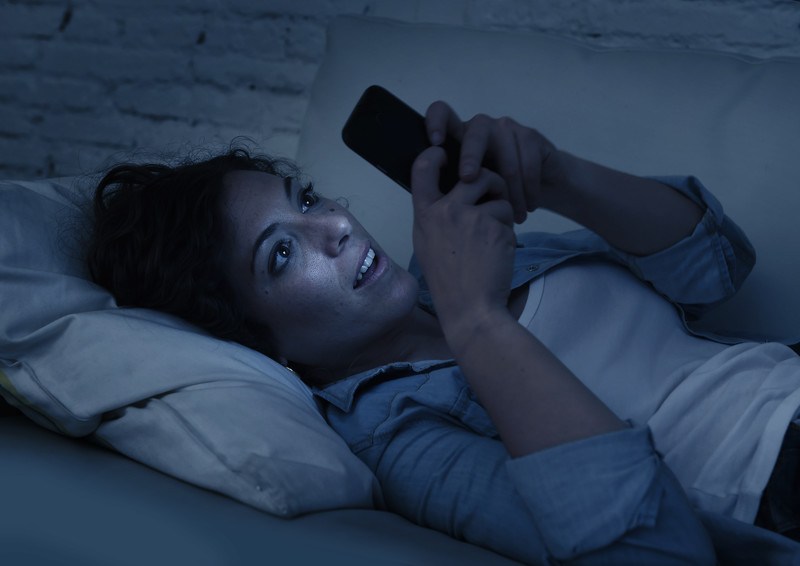 3 Ways To Get Paid Uploading Videos To YouTube
1. Promote Products in The Description
Affiliate programs pay you a percentage per sale of each product. There are a wide range of things you can promote, from kitchen knives to toilet seats. Anything goes.
If you watch YouTube, you've heard the phrase, "click the link in the description". That's probably an affiliate link!
You can see how the phrase "get paid to upload videos" is a bit deceptive here! You are not getting paid to upload the video. You are getting paid per sale, and part of generating sales is by uploading videos.
It's still going to be a lot of work creating and editing those videos. You still have to build an audience, and this can take months or years. After all that, you still have to talk about products in a way that sounds attractive enough that folks will click your links and buy!
Just be sure to not automate the process like some people suggest. Automated videos are garbage, and don't cover to sales very well. have you ever seen one of those robot videos where a person has a very attractive title, but then it's just speech-to-text video with stock photos in the background?
Yeah. Total garbage. No one buy anything from those. In fact, YouTube moderators can also quickly remove your videos and ban your account if you upload too much spammy, misleading, or overly promotional content.
2. Be in YouTube's Partnership Program
YouTube is much more open than before, and pretty much anyone can get into their paid partnership program nowadays. For every ad that runs on your video and every click it receives you receive a small amount of money.
But you need VIEWS to get that money, and I guarantee that unless you are posting super interesting, artistic, funny, or shocking videos, you will not make a dime. Hundreds of views isn't going to put money in your pocket.
Success is not something that will happen overnight.
It's easy to look at famous YouTubers like PewdiePie or Casie Neistat and think how wonderful it would be to earn millions of dollars making funny videos. What you don't see is that they seriously worked hard for many years behind the scenes before they gained any traction.
Are you willing to produce videos for a year without any monetary compensation while you build your audience? It might take that long.
On top of that, there are things you need to learn to effectively promote your channel. There are entire YouTube channels, blogs, and courses dedicated to this. You are not going to gain tons of views with a video of your cat or vlogging about what you ate for breakfast.
Again, this is a REAL way to make money uploading YouTube videos, but it's going to take a long time to build up to any kind of decent income, and nothing is guaranteed. It's not easy, it's not fast, and it's not getting paid per video.
What About Twitch?
Ever since the YouTube "adpocalypse", many successful YouTube partners figured out that putting all their eggs in one basket wasn't a great idea. When you make money through a platform like YouTube, they make the rules, and you try your best to follow them. They can nix your channel at any time, for any reason.
Not to discourage you from starting your channel! I just mean that if you're going to invest time into YouTube, you should also check out Twitch.
You can make money on Twitch in a couple different ways, including:
tips from your audience while streaming
ad revenue (similar to YouTube)
affiliate sales (of games)
In fact, a lot of people are starting to prefer Twitch, especially since it's real easy to get your YouTube videos demonetized for controversial content. Twitch does tend to skew towards the gamer community though, so you may have to get creative in order to reach an audience in a different niche.
3. Freelance Work With Videos
I've never actually see a job like this posted on freelance websites, but I'm sure that it exists somewhere. Uploading videos can be a paid in the butt if you are running a business because they take so much time and require the addition of a description, title, tags, annotations, and other things after uploading.
On freelance websites like Upwork allow you to create a profile and bid on jobs. Some jobs are complicated and require lots of skill, while others are simple tasks that business owners don't have time to do.
There might be some video uploading style jobs available, but they most likely will include other tasks like adding tags, descriptions, and maybe even transcribing the videos. You will also have to compete with other people for these jobs, and remember, the easier the job, the more competition you will have. Most likely this is going to mean that you will not get paid much. I would expect a few dollars per hour or a flat rate that equals something similar.
For some basic search engine optimization skills, here's my SEO checklist, and here's my post on video SEO.
Other, more frequent jobs related to uploading videos on YouTube might involve editing. This work would probably pay per hour, and may not require you to "upload" anything at all. Check out the jobs on Upwork and see what kind of video work is available.
---
Final Thoughts
So getting paid to upload videos to YouTube isn't quite as glamorous, easy, or lucrative as advertised. Neither is taking surveys , posting links, or many of the other "easy" ways to make money.
Creating a YouTube channel can definitely make you some good money though. If you decide to build a channel, my one piece of parting advice is to not rely solely on YouTube ad revenue for income.
Yes, it's an easy way to get started making money online. However, once you reach that level where you are making good income, you will suddenly feel vulnerable. What happens if YouTube takes down my channel or demonetizes my videos? Then the fear sets in.
Begin your online money making venture with diversification in mind.
You can start your own website for cheap and use that site to host written content. Then you have traffic coming from Google and YouTube. From there, you can build an email list, and grow a second social media channel like Twitter or Facebook. You don't have to do everything at once, but have a general idea of the direction you want to grow.
I do a bit of YouTube, but don't monetize my videos because I don't have enough views to make any significant money. I make money putting ads on my website. You can learn how to do what I do in my email course!
Get Paid Uploading Videos To YouTube
There are thousands of different side hustles you could do to earn some extra money on the side, and which one "clicks" for you depends on your personality and goals. However, there's one side hustle that makes an insane amount of money and works for anyone.
Starting an affiliate website is an incredible way to earn extra money because you can do it from your home on a laptop, and work on your business in the evenings and on weekends. The income potential is huge, and it's easy to scale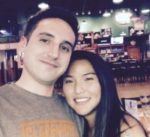 Nathaniell
What's up ladies and dudes! Great to finally meet you, and I hope you enjoyed this post. My name is Nathaniell and I'm the owner of One More Cup of Coffee. I started my first online business in 2010 promoting computer software and now I help newbies start their own businesses. Sign up for my #1 recommended training course and learn how to start your business for FREE!