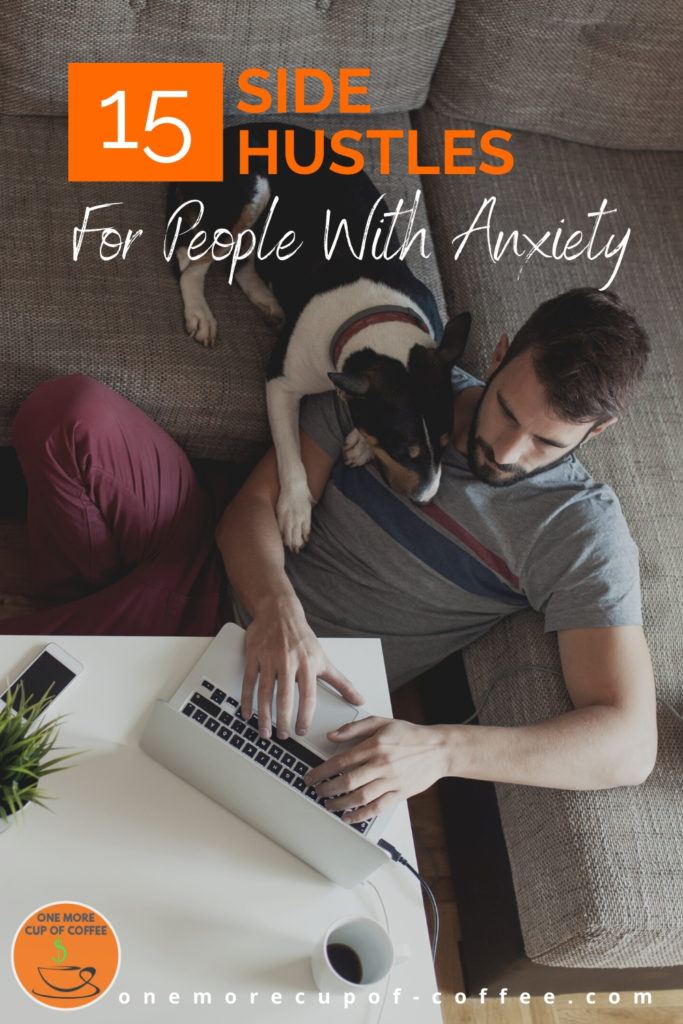 Whether you're an introvert or extrovert, or a little bit of both, we can all relate to that feeling of not wanting to be around people. Anxiety, brought about my either social situations or stress, is unpleasant and sometimes crippling. The last thing you want to do is think about going into work and having to save face for the day. If that's you, know there's hope. There are legitimate side hustles for people with anxiety out there that you can do to earn decent money.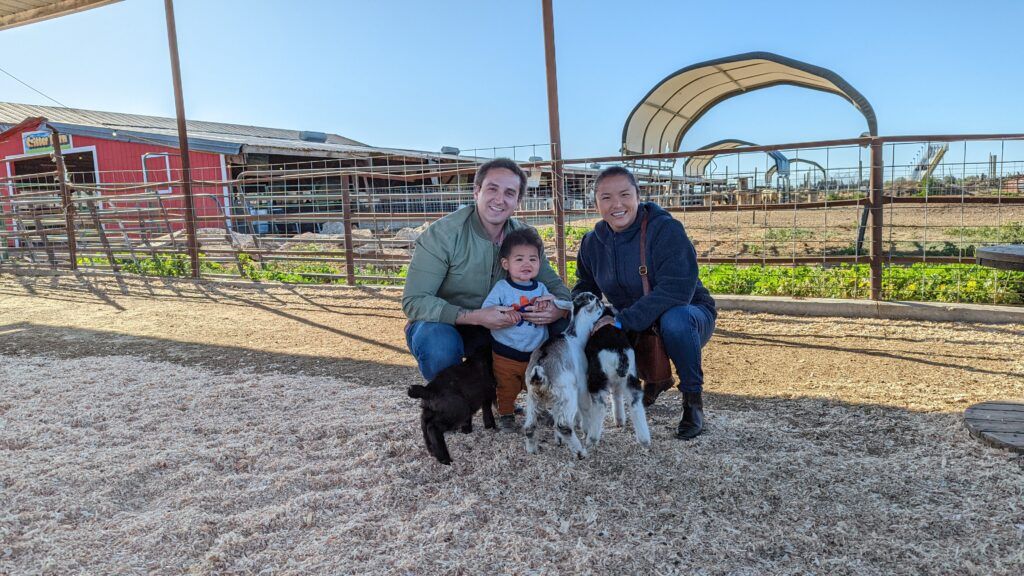 Are You Ready To Work Your Ass Off to Earn Your Lifestyle?
Are you tired of the daily grind? With a laptop and an internet connection I built a small website to generate income, and my life completely changed. Let me show you exactly how I've been doing it for more than 13 years.
The below side hustles aren't a solution to any anxiety you may be experiencing, but they can at least take the worry out of having to stick with a job that you hate (which just makes anxiety worse).
So without further ado, here are some ideas for side hustles you can do if you have anxiety.
15 Lucrative Side Hustles For People With Anxiety
Blogging
Virtual Assistant
Freelance Writing
Self-publishing on Amazon
Pet Sitting
Graphic Design
Transcription
Photography
Proofreading & Editing
Social Media Manager
Online Surveys
Amazon FBA
Sell on Etsy
Website Creation/Development
Podcasting
1. Blogging
For the longest time, saying "I'm a blogger" sounded like a joke. Just a few years ago it was common to hear, "Blogging? What, you actually make money doing that?" Even today, some people aren't yet up to par with the fact that blogging is a full-time job that can earn someone a full-time salary. Though if you work consistently enough to grow it, that number will often triple or quadruple what a full-time salary can earn you!
What's advantageous about blogging is that you can totally do it as a side hustle if you have anxiety. Most of the business of blogging is all about the behind-the-scenes work, anyway. In fact, you can build a niche blog empire from your computer at home without having to share it with anyone you know. If you're worried about using your real name, you can always use a pen name – much like how I go by my middle name "Nathaniell" online, although my first name is Roderick.
The top bloggers in the world are earning above and beyond $100k every month by optimizing affiliate marketing, leveraging sponsorships, and banking from display ads. It takes a lot of work to build a successful blog, but it'll be worth it!
2. Virtual Assistant
If building a blog on your own seems too overwhelming, there are plenty of other side hustles to try. For people with anxiety, landing a side job as a Virtual Assistant (VA) means you can work from home or anywhere in the world while earning damn good money.
In short, VA's do all types of online work for their clients. Usually, it's influencers, bloggers, companies, and brands who hire VA's to take the "bulk work" off their hands, so that they are freed up from doing repetitive tasks and can focus on the part of their work they enjoy most.
Being a VA pays well, is location-independent, is flexible, and can be adjusted as needed to suit your lifestyle (aka – this is the perfect side hustle for people with anxiety!).
3. Freelance Writing
As either someone with anxiety or as an introvert (perhaps one, both, or neither!), freelance writing is an awesome side hustle for people that deal with anxiety. Writing, in general, is transformative.
The simple act of writing alleviates, heals, and unclogs the mind. It has been proven that writing is therapeutic, which makes freelance writing as a way to earn money an ideal side hustle for people with anxiety. There are no restrictions on what and whom you can write about or for.
P.S. If you're specifically wanting writing jobs where your name/identity is kept secret, there's a huge demand for ghostwriters.
4. Self-publishing on Amazon
If having to manage and converse with clients for freelance writing only adds to your anxiety, why not write for yourself and self-publish on Amazon? Technically, writing a book or e-book means you'd be writing for an audience, but you'd be doing self-publishing and letting Amazon do all the marketing for you.
Why is this a good side hustle for people with anxiety? Well, for one, you can get creative with your writing and not have to worry about the topics your clients give you. If you have something to share with the world, but you feel like your anxiety prevents you from doing it, writing and self-publishing is a step in the right direction.
As for how much self-publishing on Kindle on Amazon can earn you, there's no limit. It's not a good replacement for a full-time income at first, perhaps, but you never know.
Many e-book self-publishers earn a couple of hundred bucks per month, but a book that takes off and gets great reviews on Amazon could definitely supply enough to cover your bills, and then some.
5. Pet Sitting
Pet sitting is a fantastic side hustle for people with anxiety. Why? For one, what could be more soothing for anxiety than cuddling cute kitties and walking adorable pups? And two, animal interaction actually reduces stress, anxiety, and depression.
Pet sitting is a legit side hustle that is popular among teens and individuals with spare time to earn extra income. There are also full-time pet sitters, too, that charge a premium for their experience and services.
So, does this mean you can really earn money as a pet sitter? Of course! Working just part-time as a pet sitter can earn you up to $1,000-$1,500 per month, and full-time $3,000-4,000 a month.
6. Graphic Design
Any type of online web designing, especially graphic design, is extremely lucrative. And as you might've guessed, the best part about it is that it's great for people with anxiety. Drawing, creating, designing – all of these are artistic expressions that help alleviate stress and feelings of anxiousness.
Plus, as if you needed another reason, graphic design is one of the highest paying side hustles out there for people who live with anxiety.
7. Transcription
As for a quick side hustle that you could start tomorrow with little skill, look to transcribing audio. Transcription is a side hustle that pays modestly. It's ideal for people with anxiety because it's focus-driven work, meaning your anxiety is pushed out of your mind while you're listening and typing the audio you hear.
Any kind of side hustle involving typing is good for people who suffer from anxiety because just the mere act of typing requires concentration. There are no hidden requirements, no interviews to do, no conferences to sit on. Only you, your computer, and the audio.
8. Photography
Photography is an art form and there are many ways to make a living from it. This doesn't mean you have to be a wedding photographer or be the center of attention. If you have anxiety, a good side hustle for you might be selling your photography online through platforms such as Adobe Stock and Shutterstock. That's not the only way, though. There are a couple of other ways to make money in photography.
9. Proofreading & Editing
If you have excellent grammar and an eye for detail, proofreading or editing text is a decent-paying side hustle. Plus, this job is always in demand. It's not quite like writing, but it's still a great way to earn money ($25-50 per hour) and not add to your anxiety. Like most of these side hustles, with proofreading you can do it at your own pace, set your own rates, and work from anywhere.
10. Social Media Manager
Technically, the job "social media manager" could fall under the VA category above, but it's highlighted here specifically because this type of work is great for people with anxiety yet who still wish to have some working connection with people.
With social media management, you take care of all tasks related to social media, including scheduling content, managing profiles, analyzing stats, and more. The job itself pays well, it's flexible, and you can really establish a rapport with a trusted client with long-term work.
11. Online Surveys
Taking online surveys is not going to earn you as much as these other side hustles will, but it's still a means to earn extra income nonetheless. For this reason, taking online surveys to make money is a good online job for teens.
Considering you can earn a hundred extra bucks a month doing just menial tasks, then this could be worthwhile. Even if it just foots the grocery bill. If you have anxiety and just want to earn a little extra without putting in too much time or effort, then try doing a few online surveys every day.
12. Amazon FBA
Amazon FBA (Fulfillment by Amazon) is one of the best side hustles you can start today that can turn into a full-time endeavor tomorrow. There's no limit to what you can earn by building a solid Amazon FBA strategy. But what exactly makes it good for people with anxiety?
Well, for one, creating your own business by selling products can be stressful but also incredibly freeing – both physically and financially. Amazon is really just the middleman that makes it all happen. The real work is how you can make it profitable. Working on a project like that doesn't require any 9-5 office job, either. It's all about what you can put into it. There are many Amazon FBA courses to pick from, and you can learn everything you need to know online.
13. Sell on Etsy
If Amazon is the place to sell imported products, Etsy is the place to sell your handmade-with-love products. Unlike Amazon, selling with Etsy gives you more control over your own "shop." You make the products, handle the orders, and do most of the marketing.
If you love creating, you can definitely earn a living by selling on Etsy through your own store. It's a great side hustle alternative than Amazon for people with anxiety because you have more control over your own creations.
14. Web Development
As more companies, brands, and individuals turn to online marketing, more is there a demand for talented website creators and developers. In fact, there's a constant influx of job opportunities as a web developer.
People with anxiety don't need to worry about the hubbub of social interaction, either. Web development uses the language of coding to get by instead.
15. Podcasting
Podcasting sounds like a side hustle for extroverts, but it doesn't have to be. Actually, there's something relieving about being able to speak your thoughts without being in the public eye. If you're shy about being on camera but are confident speaking, you could consider starting a podcast. They can be lucrative side hustles, too, but earning money will be a long-term strategy rather than short-term as you first have to build an audience and then get sponsors or paid private advertisements.
Are These Sides Hustles For People With Anxiety Worth It?
Side hustles usually imply extra income, but rarely do they replace a full-time job. However, that is not the case with most of these side hustles mentioned above.
You can definitely turn these side hustles into money-making machines if you really wanted to. Already though, these will provide a decent amount of money even if you commit to it only part-time. So, yes, they're definitely worth it!
If you have anxiety and a "typical" job doesn't feel right to you or doesn't let you express yourself creatively, then these side hustles might just be what you're looking for. The advantage to mostly all of the above-listed side jobs is that they relieve you of any social pressure or constraints that only add to your anxiety even more. You can start learning and building an income in the evening or on weekends, then gradually start to add more time, energy, and resources as you gain confidence.
That's exactly how I started this blog, and a couple other money-generating websites. I dedicated an hour or two per day, plus a couple hours over the weekend. As I started to see results, I then reinvested my income, and doubled down on the time investment. I was able to build the business at my pace, and grow my income based on my own level of interest, without needing to deal with any employees or bosses.
Building affiliate websites is what resonated with me. All you gotta do is find the side hustle that's right for you, sharpen your skills, and watch your earnings go up while your anxiety goes down. Best of luck!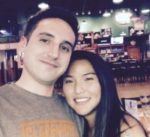 Nathaniell
What's up ladies and dudes! Great to finally meet you, and I hope you enjoyed this post. My name is Nathaniell and I'm the owner of One More Cup of Coffee. I started my first online business in 2010 promoting computer software and now I help newbies start their own businesses. Sign up for my #1 recommended training course and learn how to start your business for FREE!