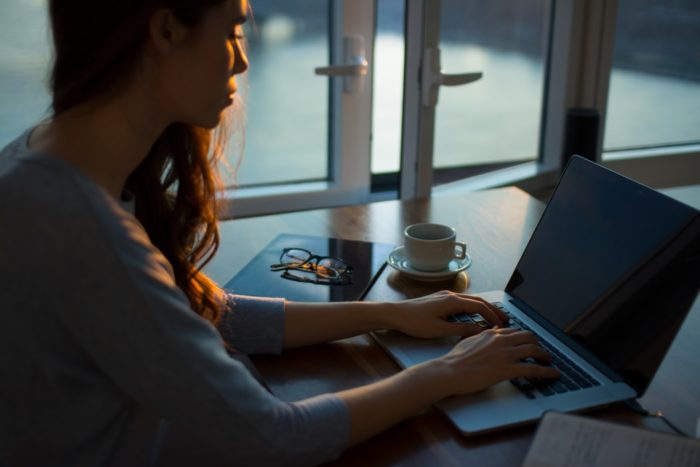 Ghostwriting is a method of writing where you essentially write under someone else's name, giving them full-credit for the work as if they had written it for themselves… and then, get paid for your services. There are a lot of reasons for why people do this, and we will discuss them in this article.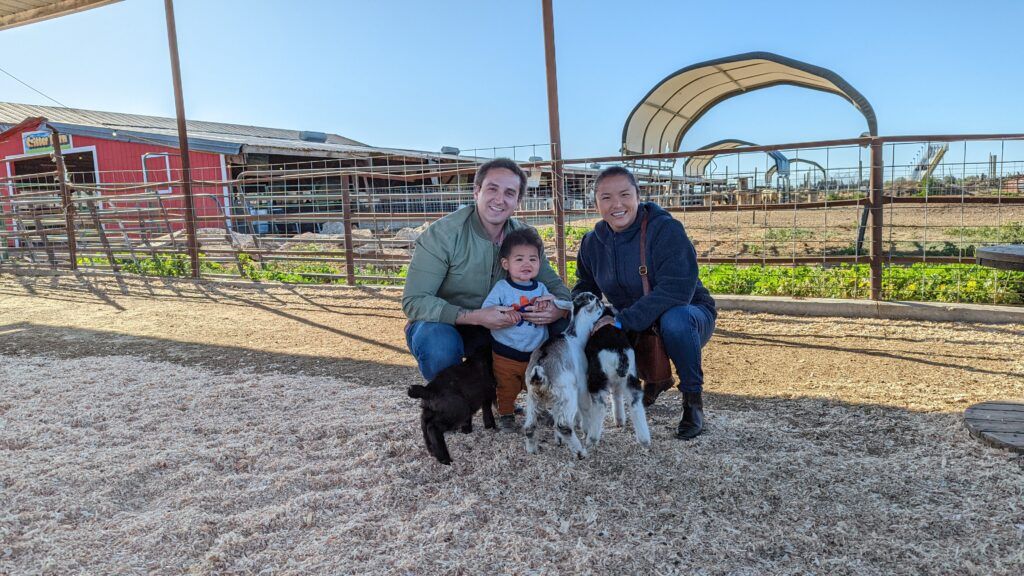 Are You Ready To Work Your Ass Off to Earn Your Lifestyle?
Are you tired of the daily grind? With a laptop and an internet connection I built a small website to generate income, and my life completely changed. Let me show you exactly how I've been doing it for more than 13 years.
Making Money Ghostwriting Articles
The idea of ghostwriting is simple enough. It is also an interesting side hustle angle, as most people are able to write readable articles and content.
But the biggest question is this… can you really make money ghostwriting articles?
Let's dive in and take a look.
According to Wikipedia, the definition of ghostwriting is as follows.
"A ghostwriter is hired to write literary or journalistic works, speeches, or other texts that are officially credited to another person as the author."
The first question you may ask about this is… why?
Why would someone write something only to have it published under someone else's name?
Well, people do this because it actually pays really well.
There are many busy professionals out there who simply do not have the time and/or the skills to write what they need to write.
Maybe they want to blog, publish a book, craft an article, or write an ebook… but lack the time and skills required to get it done.
In such cases, they may hire a ghostwriter to write it for them, thus sidestepping the problem and still gaining the benefits of being a published writer.
But in order for this to be a successful endeavor, they still need to find a quality, professional ghostwriter to help them.
And if you are interested in this kind of work, rest assured that you can actually make really good money at it. And in this article, I'm going to explain how.
How To Get Started Ghostwriting Articles
I've done a bit of ghostwriting over the course of my career. I have written articles, e-books, papers, and blog posts for professionals who were simply too busy to craft them on their own.
And in my experience, I have found that there are basically three ways to get started with this kind of work.
First of all, I would definitely consider using Upwork.com. Upwork is a freelance website that specializes in bringing business owners and freelancers together for all kinds of different projects. You can bid on ghostwriting jobs on a daily basis on Upwork. And while some of them might not pay quite as much as other jobs, they are still fantastic for giving you some content in your portfolio, as well as some experience.
Second, I would focus on using social media. LinkedIn is probably the best site for networking with professionals who could use a ghostwriter, but there are certainly other networking sites that could be useful for this.
Leveraging your social media to share about your business and to connect with potential clients is a fantastic way to network online.
And third, I would use Meetup.com to start getting together with local business owners who may be in need of a ghostwriter.
Many content writers and ghostwriters overlook the value of local networking… which can be extremely valuable, especially in mid-sized to large-sized cities.
So start networking and meeting people.
It is also well-worth your time to start investing in your own blog. Start writing your own blog posts and publishing them, either on sites like Medium.com, or on your own website. This will give you a fantastic resource for showing people the quality of your work online, and can serve as a valuable 'hub' for your online presence.
How Much Can You Earn Ghostwriting?
You can earn anywhere from $20 for an article, to many thousands of dollars for ghostwriting full-length books. I personally know professionals who have paid $50,000 or more to have business books written and published by ghostwriters, which is pretty awesome.
But remember that you usually need to start small in this industry. Build up a reputation by writing articles on websites and getting to know people in the industry. Constantly hone your craft, and try your best to keep getting better and better as a writer.
It is very important to continue to level-up your skills, equipment, and overall reputation in this industry.
So make every single project better than the last, and always do your best. If you stick with this and work hard, you will undoubtedly grow your business and find better clients.
Also, understand that it takes time and effort to grow this business. When I first started ghostwriting, it took me about a week to find my first job… but it was a bad-paying little article project that only paid about $5 a post!
But, it was still a start. I did my best and delivered the articles on-time. I got paid for it and moved on, using what I had learned to land much better projects.
It took me about a year of constant effort and practice to get to the point where I was getting enough work to stay busy on a part-time basis… and that made ghostwriting an awesome, easy side-hustle that required nothing more than a computer and an internet connection!
What Are The Upsides And Downsides To Ghostwriting?
Ghostwriting, like any other type of side-hustle or freelance business, comes with its own sets of upsides and downsides.
Here are the biggest upsides.
You can make good money ghostwriting
It gives you the opportunity to write on your own schedule
It can fit-in easily beside a full-time job, making it a flexible side hustle
It requires very little to get started. You pretty much just need a computer and an internet connection
Here are the biggest downsides.
It may take a while to meet clients and get the ball rolling with this side hustle
You don't get any name-credit while ghostwriting
If you don't put continuous effort into finding work, you likely won't find any
It can get discouraging, especially in the beginning, because it is a tricky hustle to market when you are first starting out
For the most part, if you keep your head in the game and stay consistent and positive, you can do a lot to help yourself level-up in this hustle… though be advised that it may take some time.
It also helps to have a certain amount of writing talent. So if you don't like to write, or if you have literally zero talent or experience with writing, then this may not be the best side hustle for you.
On the other hand, this side hustle could be perfect for people who already write a lot in their life, but want to leverage that skill to earn even more money.
There are many writers who go on to quit their day-jobs when they pick up enough ghostwriting business. The freedom and the flexibility that this job can give you is awesome.
You do need to be deadline focused with this side hustle as well. Your clients will often depend on you to deliver content on-time to make their own business endeavors work, so punctuality is key.
It is far easier to get ghostwriting jobs for articles and ebooks than it is to get jobs writing actual full-length books… but there is actually a lot of all kinds of this work available for those who are willing to go the distance and prove themselves.
If you look at it in reverse, it actually makes a lot of sense.
If you were paying someone several thousands of dollars to write a book for you, you would want to be sure that they were going to deliver something awesome!
So work toward that goal. Be the type of writer who can be depended upon to deliver excellence, one project after the other.
If you grow it big enough and put enough effort in, you will eventually gain access to those higher-level projects. And that is when this side hustle can really make you some extra money!
My Personal Feelings About Ghostwriting Articles As A Side Hustle
I may not ghostwrite full time, but I can tell you with 100% certainty, from personal experience, that it can be a great side-hustle.
But you have to be a good fit for it.
If you don't like to write, then you are probably not going to enjoy ghostwriting.
But if you enjoy putting your words down and helping other people to do the same, then ghostwriting could be an awesome side hustle for you!
Just remember that it takes time and energy to make it work. This is not a 'get rich quick' scheme, in any way, shape, or form. It is a side hustle that requires skill, patience, perseverance, and plain old hard work.
But it is absolutely worth it if you are willing to put all of those things into it.
Our Final Opinion Of Using Ghostwriting Articles As A Side Hustle
Should you try your hand at writing articles, books, content, or ebooks for other people?
There are a lot of ways to make money online. Some are good, some not, but ALL of them are still just trading hours for dollars.
Starting your own affiliate website really is the best way to build passive income and "make money while you sleep". Affiliate websites earn income in every timezone, and can be instantly accessed by billions of smartphones across the globe!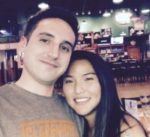 Nathaniell
What's up ladies and dudes! Great to finally meet you, and I hope you enjoyed this post. My name is Nathaniell and I'm the owner of One More Cup of Coffee. I started my first online business in 2010 promoting computer software and now I help newbies start their own businesses. Sign up for my #1 recommended training course and learn how to start your business for FREE!