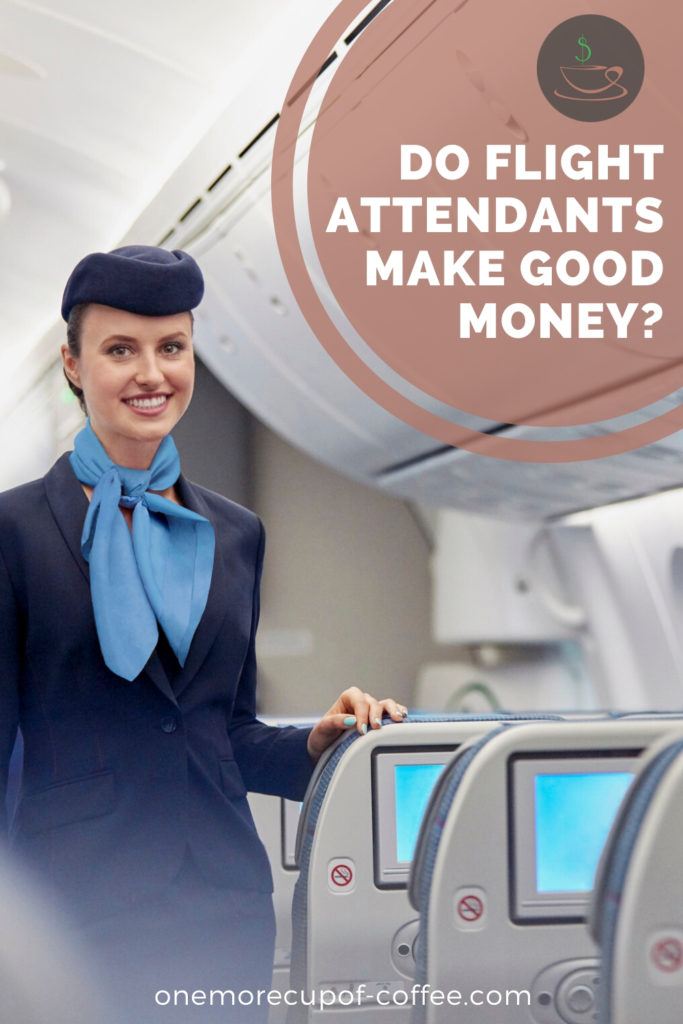 One of my favorite things about being in an airport is watching the small groups of pilots and flight attendants as they walk to and from their planes. They stand out. The uniforms certainly have something to do with it, but I've also always admired their charisma.
The flight attendants are especially charming, and they have to be—it's their job to make sure the passengers are comfortable and safe. They do everything from helping people settle into their seats and put baggage away to providing emergency care during a flight. They're also the ones who show people how to use the safety equipment and keep passengers calm during turbulence.
People who make good flight attendants love to be up and about, doing something. According to the Myers Briggs personality test, ESTP personalities, or doers, make good flight attendants. They're social, sometimes to the point of being a bit on the bouncy side, with a light-hearted playfulness and a great sense of humor that sometimes gets them featured on funny YouTube videos.
Flight attendants are also smart. They can assess situations quickly and respond appropriately, so they're great to have around in emergency situations. They're also great with mechanical or physical objects and prefer to be doing something tangible.
Besides flight attendants, people with this type of personality could find satisfaction as general contractors, personal trainers, chiropractors, mechanical engineers, and chefs. However, being a flight attendant comes with some great perks, including paid training, free flights during off time, great benefits, and discounts for hotels and other hospitality-related companies.
Do Flight Attendants Make Good Money?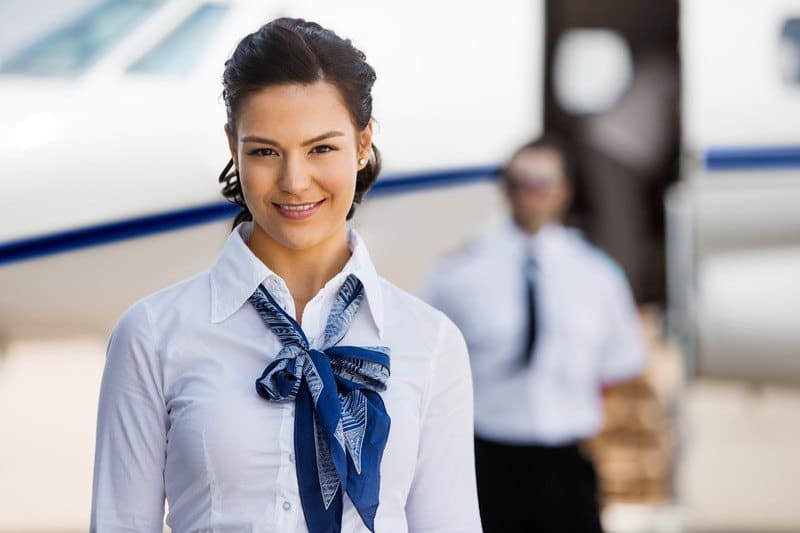 What's The Median Salary For Flight Attendants?
In 2019, the median pay for flight attendants was $56,640 per year, while the median annual wage for all workers was $39,810.
The range between the top end and the low end of the flight attendant pay scale was quite large. The lowest-paid 10% of flight attendants earned less than $29,270, while the highest-paid 10% earned more than $80,940.
Interestingly, the pay scale for flight attendants varied depending on the type of flight industry they worked in. Those who worked with scheduled air flights earned a median wage of $56,830, while those who worked with non-scheduled flights earned a median salary of $53,870. Those working in-flight support activities earned an annual median salary of $45,200.
Based on information from the Occupational Outlook Handbook from the Bureau of Labor and Statistics, it appears that flight attendants can boost their median salaries up to about $75,760 by becoming air transportation workers. This industry sector includes jobs like airline pilots, flight engineers, and aircraft mechanics, which could be hard to lateral over to, but it also includes jobs such as cargo agents, ticket agents, and travel clerks.
Salary for flight attendants can vary based on where they live, as well. The top-paying state for flight attendants is Washington, where flight attendants earn an average of $78,440 per year. Massachusetts, Indiana, Ohio, and Michigan are also on the high end for states with high-paid flight attendants.
Compare that to the Denver area of Colorado, where flight attendants earn an average salary of $49,290.
Flight attendants who get promoted to a supervisory or managerial position can increase their pay. Career advancement is based on seniority, and it could be difficult to switch careers to other flight industry jobs that pay well without a significant amount of training and education. Flight attendants with plenty of experience average about $68,850 per year.
How Do Flight Attendants Make Money?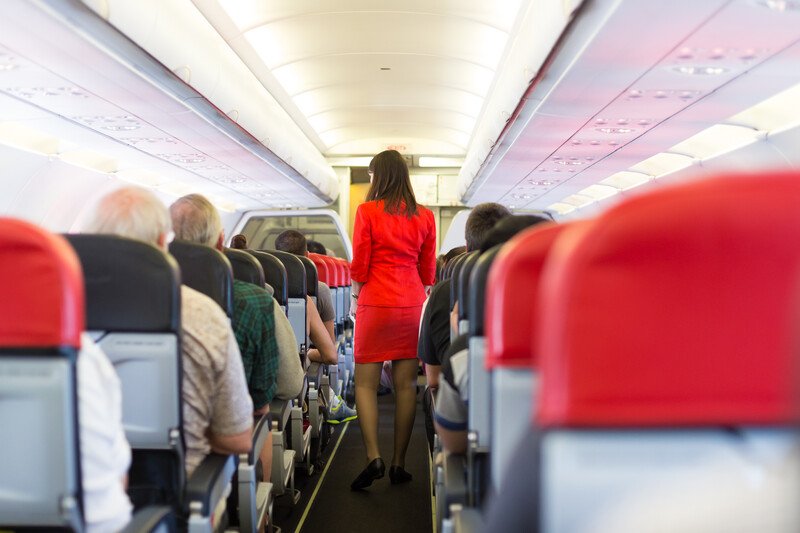 Flight attendants can work 75-100 hours per month in the air, with around another 50 hours on the ground. Their groundwork typically includes writing reports, preparing flights, and waiting for planes. They can work away from home several days a week. Their schedules are variable, and some flight attendants only work part-time.
Because of their variable schedule, flight attendants don't have a typical 8-5 workday. Instead, they work trips, which are usually followed by days off between trips. They can work around 9-20 days per month on trips.
Days can start very early in the morning, depending on the flight. They usually begin with a debriefing meeting, which includes everything from a three-minute safety questioning period to the type of food that will be on the plane, whether or not to expect turbulence, and whether there will be passengers with special needs on the airplane. They're also told which part of the cabin they will be monitoring.
Once they get to the airplane, they stow their bags and do a pre-flight safety inspection. This can involve a little bit of inventory control, as well, such as making sure there is enough food onboard for the passengers and making sure all the safety equipment is stocked and in place.
At boarding time, flight attendants help passengers in their section find their seats, stow their bags, and get settled. They participate in a safety demonstration, check seatbelts, and belt in themselves for takeoff. Once the plane is in the air, they pass out headsets and get entertainment started, bring people drinks, and do everything else they can to make the trip as comfortable and pleasant as they can for the passengers.
Flight attendants are supported by a union called the Association of Flight Attendants-CWA,
Do Flight Attendants Have Good Job Satisfaction?
The nature of flight attendant work involves starting and finishing projects, which can provide a lot of satisfaction for some people. According to Owl Guru, around 41% of the flight attendants polled said they see their job as helping other people, too, which means they're getting some social rewards, as well.
Overall, 72% of flight attendants report good job satisfaction. This could be due to the flight perks, travel discounts, paid training, variable schedules, and great insurance packages, too.
Another website listed flight attendants as having average happiness on the job. According to this poll, flight attendants rank their job satisfaction as 3.3 out of 5 stars, with five stars being the top score. This puts them at about the same happiness ratio as air traffic controllers, with a little more than half the annual salary that an air traffic controller receives.
Pros:
Flight attendants can often travel for free with their airlines during their off time.
They often get discounts on other travel-related expenses, such as hotels.
They can get good benefits packages with sick leave, retirement, and vacation time.
Cons:
Because their job is service-oriented, they can be on their feet a lot, and getting good shoes is a must.
Occasionally, flight attendants have to attend to disgruntled passengers or emergencies while in flight.
Compared to other jobs for people with similar personality profiles, the pay is only so-so.
Some of the characteristics of flight attendant jobs can be looked at in a couple of ways. For example, the ability to travel a lot could be offset by several days at a time away from home. The variable schedule could mean several days off in a row, but it could also be difficult to plan around.
What Are The First Steps To Becoming A Flight Attendant?
The first step is to graduate from high school. Most airlines have a minimum age requirement of 18-21 years, and many of them want to hire flight attendants who have had some college courses, as well. Some airlines want to hire flight attendants with an associate's or bachelor's degree.  Degrees that work best with this position are hospitality-related, such as tourism, communication, and public relations.
There are some physical conditions that a person who is interested in becoming a flight attendant must meet. For some airlines, there is a minimum and maximum height. For others, they simply have to be able to reach a certain vertical height, such as being able to reach supplies on a high shelf in the galley. The ability to push, pull, bend, lift, and otherwise move in somewhat strenuous ways is important, too.
Many airlines conduct multiple interviews. A first-round may be a telephone interview or group interview to screen out some of the applicants, and then applicants might experience a one-on-one, in-person interview before being hired. They'll also need to pass a drug screening and background test.
Once an applicant is hired by an airline, he or she goes through that airline's flight school. This can take three to six weeks. For some airlines, this is paid training, although new hires may have to pay for their own meals. The training center provides classroom instruction on flight regulations, job duties, emergency training such as CPR, and company operations. At the end of the training period, flight attendants are tested on their proficiency in all areas, including demonstrating the proper way to explain and to use the safety equipment aboard the airplanes.
Flight attendants who pass the test get a Certificate of Demonstrated Proficiency from the FAA. They can then begin working for the airline that hired them, although they won't have a regular schedule right away. They may work on-call for a few months to a year before they begin to get desirable routes and schedules they like.
Every year, flight attendants must complete more training to keep their certificate with the FAA up to date. This training is provided through the airlines that hired them.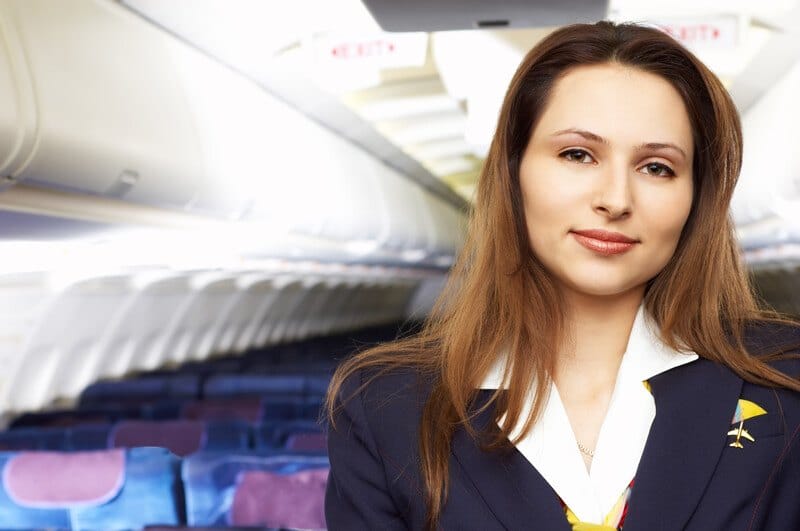 Do Flight Attendants Make Good Money?
Flight attendants are social, enthusiastic people who like physical work and the ability to see a project through from start to finish. They get to travel the world and meet new people, but do flight attendants make good money?
Compared to other jobs that ESTP personalities enjoy, such as airline pilots, real estate brokers, and chief financial officers, the answer is no. However, flight attendants get a lot of perks like benefits packages, free travel, and general job satisfaction ratings. Plus, let's not play the comparison game. Earning $50k, up to $75k+ (depending on where you live) is a pretty good salary in my opinion!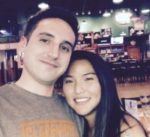 Nathaniell
What's up ladies and dudes! Great to finally meet you, and I hope you enjoyed this post. My name is Nathaniell and I'm the owner of One More Cup of Coffee. I started my first online business in 2010 promoting computer software and now I help newbies start their own businesses. Sign up for my #1 recommended training course and learn how to start your business for FREE!