I've always wondered where the ideas for scams originate. I'm curious to know if it is out of a kind of greed for money plus a lack of empathy for fellow human beings, or if it is from a fear of failure combined with a feeling of having no other choice.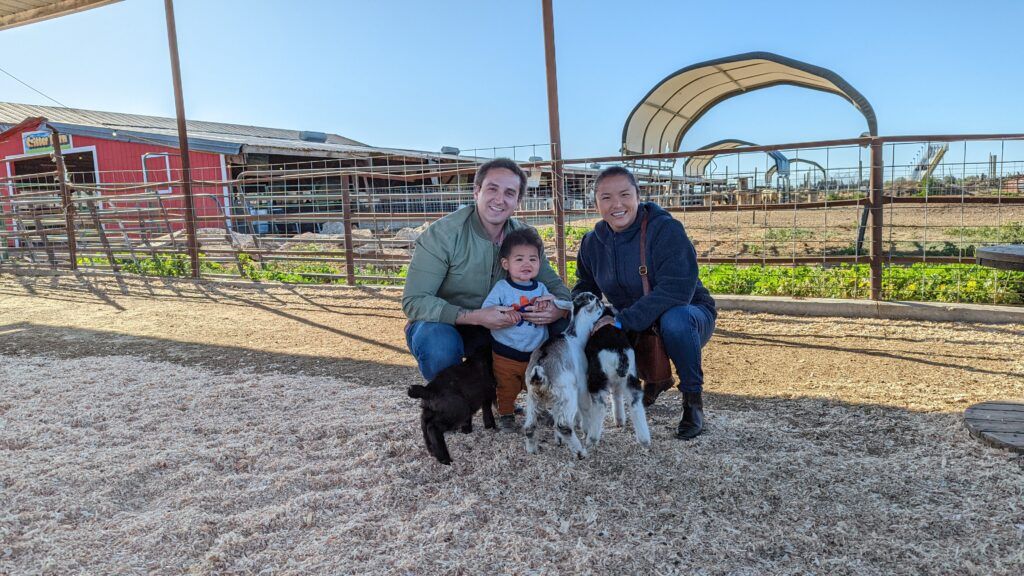 Are You Ready To Work Your Ass Off to Earn Your Lifestyle?
Are you tired of the daily grind? With a laptop and an internet connection I built a small website to generate income, and my life completely changed. Let me show you exactly how I've been doing it for more than 13 years.
I wonder if the people who create scams really understand that what they are doing is wrong. Perhaps, in some way, they think that the naysayers simply misunderstand.
Whatever the reasons are, the internet is rife with scams. There is an endless sea of them. The more I try to build my business and connect with other internet entrepreneurs, the more scams I find.
In fact, I would go so far as to say that the majority of 'business proposals' you can find on the internet, even the majority of 'work from home' or 'make money online' products are scams. If I soften the word to 'misleading', then I would have no problem saying that 90% or more of products you find on the internet are misleading.
Knowing what scammers and con artists are trying to get is a major step in protecting yourself as you take steps to build an online business. The first thing they're after is money. Beyond that, they'll look for personal information that could lead to more money later on. They might also gather information about friends and family that could have the potential to be scammed, as well.
In many cases, the methods they use will overlap—direct financial attacks combined with phishing for more information, for example.
Direct Financial Attacks
Since the end game for most con artists and scammers is money, this is where many of them hit first. Be on the lookout for any activity that requires you to send money or give anyone access to your bank account or credit account information.
Cash Gifting
Cash gifting is basically a pyramid scheme that attempts to be lawful by giving money away as a gift, instead of selling products or services.
In itself, giving someone a gift of cash isn't immoral or unethical. Giving cash for birthdays, weddings, holiday gifts and other celebrations is sometimes the most thoughtful thing you can do.
In the United States, giving cash as gifts is tax deductible in amounts up to $14,000 (from one individual to another), both for the giver and for the recipient.
Imagine a family with three grown children and a rich father. Legally, the father could give each of his children $14,000 every year. He could use the total $42,000 as a tax write-off. As long as his children didn't depend on the gift as a source of income, they wouldn't need to report it on their taxes, either.
However, scam artists have found a way to take advantage of the tax loopholes to create unethical businesses that hide behind the tax laws. They've created cash gifting programs, in which the intent is to receive money instead of simply giving it.
A cash gifting program is a pyramid scheme that works through referrals. When someone is recommended into a cash gifting program, they agree to pay the person who recommended them a cash gift. That money flows up, toward the top of the pyramid. As is typical with pyramid schemes, there is a complicated set-up of how much money you need to send, who you will send it to, and who is going to send you money.
The only way someone who is recommended into the program can make money is by recommending other new recruits, who will then 'gift' them money. Sooner or later, the market for this is saturated. When a participant can't get new recruits, there's no new gift money coming in.
You only make money by convincing other people to join.
In order to avoid a paper trail, the money has to be in cash. That's just one more red flag. Sending large amounts of money through the postal system, while not illegal, isn't advisable. There's no insurance or guarantee for recruits that they will receive the money that someone else said they would send.
The amount of required gifts varies from program to program and ranges from $20 to amounts over $100,000, depending on the gifting level new recruits sign up for. In many cases, they are also limited in the amounts of gifts they receive by the amount they give when they join the program.
A person who was recruited near the top of the pyramid can make a lot of money, but the folks on the bottom tiers foot the bill, and they have no way of recouping the cost of their 'gifts.' In essence, it's a predatory practice.
There are tons of videos on YouTube from people who have supposedly made 'big money' by participating in cash gifting. It's obvious these are one time attempts by amateur users because the video quality is low, they usually have less than 10 videos uploaded to their account, and there is nothing very convincing about someone saying, "Yeah, it's true. You can make lots of money. Look at mine."
Notable Examples
Overpayment Fraud and Job Offer Scams That Target Your Bank Account
Overpayment fraud is often associated with job offers or work from home opportunities. In these cases, victims are paid in check for work that is usually minimal or easy to do, and the check amount far exceeds the work value.
The victim is asked to deposit the fraudulent check and wire remaining funds forward to another party or back to the employer, who then disappears. The victim is then responsible to pay back the bank for sending money that wasn't really there.
It's big trouble for the victim, since their accounts can be shut down.
Last year, one college friend experienced this. She received a job offer from what she thought was a reputable company (she had heard the name several places). Although she hadn't submitted an application or resume, they offered her a work-at-home job that intrigued her.
All she had to do was buy stationary products to send to an 'agent' in another state, who would then purchase stationary and create the business cards, etc. The company reasoned that their agents were too busy creating the products to attend to anything else related to the business.
The person who contacted her also said that they would provide her with money upfront to buy the paper products. She was promised a commission. They also told her that since they didn't know exactly how much money the stationary would cost, they'd send a check that would exceed that amount, and she could return the remainder.
She agreed. The company sent her a check. She deposited it at her bank in an overnight drop box, which the company recommended to speed up the process.
Lucky for her, the bank teller noticed discrepancies on the check and flagged it as fraudulent. The bank stopped payment and contacted her.
She was told if the payment had gone through and she had sent money to the agent, she would have been responsible for the money with no way to get it back. She could have had her account shut down for fraudulent activity, which would have ruined her credit.
She was also told the company probably had her use the overnight deposit in the hopes that the bank tellers wouldn't catch the fraudulent check until it was too late.
I've learned of other fake companies that use the name of a trustworthy company to catch unsuspecting people. The method is the same: send fraudulent money, via check or a program like PayPal, and have them wire money back or spend it on something useless, like fake software systems.
The unsuspecting victims don't know they're being scammed until the bank catches on, which can sometimes take a week or two. By then, it can be too late.
To stay safe, never put money upfront for a work from home opportunity. It's also a good idea to talk to a bank teller if you see anything suspicious about a check, like overpayment or discrepancies on names and addresses. If you're offered a job that seems too good to be true from what seems like a reputable company, contact company headquarters and investigate it thoroughly.
Threats and Extortion
In these scams, con artists use the element of fear to get their victims to send them money. Usually, these scenarios involve threats of physical violence, kidnapping or even death.
One of the best known scams of this kind is the 'hit-man' message, where someone claims to have been hired to kill someone else. The scam artist tells the victim to send large amounts of money to an account in order to stay alive.
Fear tactics have also been used by people pretending to be the FBI, the IRS, or another government entity like Immigration Services. The victims are told they owe fees that must be paid immediately. Sometimes the victims are told the police will show up to arrest them if they don't pay right away.
These scams target vulnerable people in our society, particularly the elderly or new immigrants who don't yet know or understand the laws. The scams can sometimes use personal information, so the attacks feel real and frightening.
It's bullying at its worst. According an FBI report on the hit-man scam, victims should not respond to email intimidation because it lets the scam artist know they've reached a live account, and the threats can escalate.
Notable Examples:
Romance Scams
Romance scams are a twist on the well-known Nigerian Prince scheme.
The Nigerian Prince scam is an advanced fee type of scam, in which someone claiming to be a person of high rank asks potential victims to help retrieve large amounts of money by sending smaller fees. The victims are promised a share of the large amounts of money, which of course never materializes.
A romance scam works much the same way, but the con can go on for months. In this case, a new romantic interest, perhaps from a dating site or social media site, builds an online relationship with a potential victim.
Often the scammers are from outside the United States. The con artist's goal is to build trust. The victims usually believe that their love interest will eventually join them.
Later, when the scammer declares an emergency and asks for money to help out, the victims respond quickly. Requests from the con artists can range from gas money to paying for education, money to move to the United States, or more.
Almost 15,000 romance scams were reported to the FBI in 2016, and compared to other online frauds these can be some of the most lucrative.
These are also easy scams for people to commit, and victims can feel ashamed or embarrassed when they find out what's been happening. Often the scams don't end until the victim realizes that it's fraud and stops making payments.
Fake Charities
In this scenario, scam artists hide behind facades of fake charities that prey on the goodwill of others.
For example, a number of charities sprung up to assist victims in the wake of Hurricane Harvey. The problem was that some of them weren't legitimate.
In these scams, potential victims were usually contacted by e-mail that linked to illegitimate web sites where scammers could request money or phish for personal information.
Disaster related charities are just one side of this scam. Charity scams can be focused on health and wellness causes like autism, cancer or Multiple Sclerosis. They can pop up around holidays, too.
Besides stealing money from the donor, the cause or people that the donation was intended to help don't get the money.
The IRS issued a statement in August 2017 to warn people to do their homework and to only donate to charities that were widely known. Charity scams are on the IRS 'dirty dozen' list, which is a list of scams that can happen anytime but peak during tax preparation season.
To stay safe, donors can also contact the Better Business Bureau or their state consumer protection office to find out if a charity or nonprofit organization they want to donate to is legitimate.
Notable Examples:
Gift Card Fraud
The holiday shopping season of 2017 was a big time for gift card fraud, in which scammers obtained information for gift cards with funding on them and used them before the consumer could.
Gift card fraud can happen in a variety of ways. One way involves the use of botnets.
A botnet is a network of personal computers infected with malicious software and connected to the internet. If a personal computer has been infected with the software, it can be controlled without the knowledge of the owner.
In this case, a scammer uses botnets to quickly test combinations of PIN numbers and gift card numbers to find gift card accounts with money on them.
A simpler method of gift card fraud happens where cards are sold in retail stores. A scammer can get the numbers off the card, replace the scratch-off strip with one purchased on the internet, and leaves.
Money stolen from gift cards is often laundered by purchasing items with gift cards and then reselling them.
There are also scams that combine threatening and extortion with gift card fraud. For example, one IRS extortion scam seeks for victims to pay only with ITunes gift cards. No government agency would ever request to be paid through gift cards.
Ransomware and Fake Antivirus Software
There's not much worse than not being able to get into your own files, unless maybe knowing that someone else controls them.
That does happen. Ransomware is a particularly nasty type of malware that seizes your documents and files and encrypts them. Basically, they're held hostage by the creator of the ransomware. Most can't see what you have on your computer, but they can keep you from seeing it, too.
To 'unlock' your computer, you have to pay a hefty ransom fee (the average is $722, but it can range from a few hundred dollars to into the thousands).
There are several dilemmas in a situation like this. There's no guarantee that you'll get your access back even if you do pay. In fact, the likelihood is about 19 percent.
The best way to deal with ransomware is not to get it in the first place. Most ransomware can be avoided by refusing to download or install programs you didn't look for, keeping your programs updated (especially Java and Flash), and getting rid of programs you no longer need.
Fake antivirus software runs along the same lines. It usually shows up first as a popup telling you that your computer is infected. It directs you to a site to purchase and download antivirus software. It looks legitimate, but it's really malware that will lock everything up.
Like ransomware, you have to pay to regain access to your files, and because you bought the software, the unscrupulous company has access to your credit card account and personal information, too.
To stay safe, keep your own legitimate antivirus software up to date. If something looks suspicious, run a scan there, and never click a link in a popup window.

Get Rich Quick Schemes
Most people want at least a little bit of extra money and many people would love to be able to work from home. There are definitely perks, but the truth is, working from home can be just as challenging as working in another location.
If you do decide to work from home, make sure you're associated with a legitimate company. Many work-at-home opportunities are scams that promise big payouts with little work or easy work, and they almost always require high monetary investments.
Multi-Level Marketing or Network Marketing
Again, we have another pyramid scheme which tries to find another loophole in the law books. By selling products alongside entrance into the pyramid network, they are technically a business.
Don't be fooled, though. The money making opportunity lies not in the sale of products, but the sale of membership to the network.
And thus, it's still a pyramid scheme. In fact, here's the definition from Wikipedia:
A pyramid scheme is a non-sustainable business model that involves promising participants payment or services, primarily for enrolling other people into the scheme, rather than supplying any real investment or sale of products or services to the public.
MLM and network marketing programs are often hard to spot because they usually do not come out and say, "Hey, join our MLM group and sell MLM to other people." In fact, many make a big deal about the products until it comes time to sign up new recruits.
The truth is, you can make money with direct sales, but the emphasis will always be on the product—not the company or its payment methods. There will be clear lines for commissions, who your boss will be, and how you will get paid.
In fact, one of the best ways to spot an MLM program is to first do your due diligence. Research the company as well as the products. If you are still unsure how you will actually make money, it is probably MLM.
Here's another red flag: Multi-Level Marketing companies will say things like, "Start earning today", "Earn X thousands of dollars every day from home", "Easy to do, and no experience required", or "100% commissions". As the saying goes, if it sounds too good to be true, it probably is.
Another dead giveaway is tiered commission structures, meaning you make X amount of money from level 1referrals, and Y amount of money from the people that level X refers.
Also, listen for key words like "downline" (the people in your network), "recruit", "network", "team", "inner circle", "fast track", "seminar", "guaranteed", and other positive, yet vague sounding words like "wealth", "empower", "riches", "profit", and "easy". These words are high emotion words, but they're also high-pressure tactics meant to pull in new recruits before they have a chance to really understand what's going on.
Unfortunately, with the anonymity and power of the internet, MLM has taken off, and you can see their advertisements all over YouTube, in Google search results, in comments on Facebook and Google+, as well as linked from thousands upon thousands of tweets every day.
Remember, the power of making money in an MLM scheme lies in recruiting people, and what better way to reach millions of people than by leveraging the internet.
Notable Examples
Link Posting
Link posting work-from-home opportunities aren't what they seem. While they're advertised as an easy way to make money online, there's too much that the participants aren't told up front.
Basically, link posting is spamming for very little or no pay.
The idea is that workers will be given a list of web sites to post across the internet wherever they can, in an attempt to boost the rankings of those web sites. They are told they'll be paid for every link they post.
That's not true. Links that are considered spam are often deleted, and workers won't get paid for those. With link posting, the links aren't high quality, so most often they're deleted.
Deciding where to put links can be challenging. Facebook, forums and other social media are often targeted, but workers can only use those so many times. Because they're spamming, they can get blocked from the sites they want to post to, too. This makes it difficult to continue posting links at all, and more difficult for workers the longer they continue.
There's also the fact that link posting is not in demand. Most companies aren't paying to have links to their web sites posted anymore, because search engines are more sophisticated. Link posting doesn't increase their page ranks, so there's no reason for them to purchase the service.
Add to that the fee a worker will pay to start the program ($97 in one case) and all you have is an exercise in frustration.
Paid Online Surveys
Though some survey companies pay out, paid online surveys are probably not worth your time.
To start with, finding a paid survey site that's legitimate requires sorting through tons of scammy sites. That's difficult, and more challenging because the more questionable sites often have many positive but fake reviews. These reviews are written by people who get commissions for selling memberships to the programs. The problem is, it's almost impossible to tell the legitimate reviews and sites from the fake ones.
Even if you find a legit company, you can expect to get paid pennies for hours of your work. While some of them advertise the possibility of making $4000 a day, when users get into the sites, they're often presented with a bidding range to take the surveys. Bid ranges can be as low as $0.50-$5 per survey.
If you think that you will be able to find a good schedule and grind out a few surveys each day to clear a couple hundred bucks a month, you are mistaken. Many times, if you can actually make it to a payout threshold, you will have worked for $2-$3 per hour.
Other companies require the participants to pay a registration fee to purchase sets of surveys to take. In most cases, the surveys on these lists can be found for free online.
Besides having to pay the cost of buying the surveys, workers who register with an unethical survey site open themselves up to spam and identity theft. There's nothing to keep the company from selling the worker's information.
There's also the fact that not all survey companies pay cash. Many of them that actually pay will only pay you with gift cards or with rewards points that can be used for drawings or other prizes. It's pretty hard to make a living with gift cards.
It's also slightly reminiscent of the company stores of old mining days, which spelled economic disaster for some workers and their families.
Lastly, many of these survey companies have site issues, as well as restrictions on who can or can't use their website. For instance, you may find out right before payday that they don't send money to your country.
I've had several people tell me that when they complete a survey, the site crashes, and they receive no credit for their work. This not only reduces their pay rate per hour, but it's extremely frustrating.
Get Paid To Test/Buy Products
Getting paid to test or buy products is another type of work-from-home that seems legitimate at first glance. Unfortunately, it rarely works out to be so.
The idea behind this one is that companies will pay you to test their products.
It's not as simple as having Toys R Us sending you their brand new shipment of Power Rangers and you reporting back how much fun you did (or didn't) have.
The most obvious issue here is that many of these trials actually require that you pay money.
Yes, you will be paying for stuff in order to make money. Even the free offers require that you submit a credit card number. It's usually possible to cancel the subscription or payment before your free trial ends, but there can be issues with that.
Let's say you buy 5 products per day, times 20 days in a month. That's 100 cancellations you have to organize, all staggered across the next 30 days. If you are planning on doing this day in, day out, as a way to make consistent money, can you imagine how many products and services you'll have to remember to cancel?
You would have to spend a lot of time tracking the cancellations, and you would have to create a system that worked. If nothing else, tracking cancellations would be a time-consuming and tedious job—and if you don't cancel on time, you would get charged.
People who do this only make a few dollars on each trial. One missed subscription of $29.99 per year can wipe out an account. You have also just had a product sent to your house that you don't want.
The other issue with these sites is that they often have complicated systems of payment, often resulting in not getting any money at all. You have to learn special code words like "go green" and collect "game points" to cash out dollars.
This is probably done to confuse members so they focus on earning lots of points instead of realizing that they are working for a couple bucks per hour.
To make things worse, many of these companies have incentives to sell memberships, so a lot of the positive reviews you see out there are actually advertisements.
Giving away products and services in exchange for reviews is being viewed as unethical in some circles of business, too. Last year Amazon.com updated its guidelines to remove incentivized reviews on all products except books.
Guru Internet Marketing Schemes
I am an internet marketer, so it's a shame I have to associate my own business with these types of people, but do not be fooled. What I do and what these guys do are two very different things!
Internet marketing is a broad term that basically means you market something on the internet. There are tons of people that do this. Some are individual business owners promoting other companies. Others are big companies leveraging the internet as part of a larger marketing strategy, and there are many internet marketers in between.
It's no secret that you can make money online.
But these gurus, as they are so famously called on the internet, take advantage of the situation by promising the impossible.
In a nutshell, they tell you that it's easy to make money, that you can start making money quickly, that you need no prior experience to do it, and that they're offering you a once in a lifetime opportunity.
This is all very misleading. While I can't say that all of them are scams, I can say that many of them give visitors false impressions of what it's like to start an online business.
In my reviews of make money online products on YouTube I've come across quite a few of these types of products, and here are some surefire ways to identify a misleading money making product.
The product or person…
Says it's easy
Says it's fast
Says he's a guru
Says he's not a guru
Says he's sharing a secret with you
Say it's a 1 time opportunity, and you can never see this page again
Says there are a limited number of spots
Says you only have X time period to sign up (usually a few hours)
Offers you a discount when you try to close the browser window
Offers you bonus guides worth X amount of dollars
Tells you his product is work $1000+ dollars, but is offering it for $100 or less
They will also try so, so hard to get your email address.
Giving an email address means you are signing up for their list as a potential client or customer. Be careful which lists you sign up for. Sometimes marketers trade lists, meaning you could unsubscribe from one, but other unwanted solicitations may appear in your inbox in the future.
Some of these products are based on systems that actually work. Some might actually teach you how to make money or start a business. However, many of them are misleading in the fact that they say it's fast, easy, automated, and that it requires no work to get residual income from these systems.
Cryptocurrency Scams
For those who don't know, cryptocurrency is a digital currency that's decentralized, meaning there is no third party like a bank to control or monitor the funds. Instead, encryption techniques are used to generate and spend the electronic currency. Bitcoin, developed in 2009, is one of the most commonly known cryptocurrencies.
As cryptocurrencies have gained popularity as legitimate currencies, scams have popped up around them. According to Bitcoin News, $9 million a day is lost to cryptocurrency scams that range from phishing, fraud, theft and hacking.
Partly because of the lack of external regulations, cryptocurrencies are at risk for pump-and-dump scams.
This happens when a coordinated effort results in the bidding up of an asset to make it look attractive. Once the price is high enough, the investors involved in pumping up the price will then sell all their coins, getting a profit but causing the value of the coins to plummet again, leaving the rest of investors as "bag holders"
BitConnect, an at-one-time popular coin was also a famous scam, in that it was structured more like an MLM, where you recruit friends into the program to make it seem more popular and make the value of the coin rise. The system was called out early on as an investment scam, but many users didn't listen, and instead followed the advice of YouTube vloggers flashing cash in their videos. The program and coin has since unraveled and proven the naysayers right.
BitConnect isn't the only coin that's structured like a Ponzi scheme with tiers and referrals to its program, and many newer scams have modeled their company in the same style, only with a new name and flashier promises of wealth.

Internet Shopping Scams
There are reasons some people refuse to shop online. While it's convenient and fast, there are plenty of chances for encountering fraud while shopping online.
Selling and Buying Automobiles and Other High-Value Items
Sites like Craigslist are great for some things, scary for others. Buying and selling high-end items on Craigslist or Ebay is tricky partly because these dealings can be open to scam.
Overpayment for an item is one way that victims through Craigslist are targeted.
Computers, automobiles and other expensive items are targeted. In some cases, a purchase agreement is made, and an overpayment check is sent with a request to forward some of the funds to someone else who might be posing as a purchasing or shipping agent. In scams, the payments are bad, and the victims are left with a wiped-out bank account and sometimes other charges like overdraft fees.
It's even worse if the item has already shipped.
Bank accounts aren't the only way this scam operates, either. Sometimes buyers will claim to have sent money through PayPal and can send an e-mail that looks like a PayPal transfer has occurred. In a scam, these PayPal confirmations are fake and the money was never sent.
If you're selling a big item online, make sure you have a way to track the delivery, and use an escrow service to help with payments. Be wary of buyers who claim to be from overseas, and try to meet the buyer in person.
Online Purchasing and Delivery of Lesser Value Goods
When you're buying an item online, the biggest risk is non-delivery of the big item you ordered. There's also the possibility that the item you think you're bidding on isn't the item that the seller will ship to you.
In a scam, the seller will try to get all of the funds from a buyer before shipping the item. If a buyer signs for an item through a shipping service, he or she must pay for the full price even if it's not the item that was advertised.
Fake retailer web sites are sometimes set up online and even on social media. These can sell everything from top brand clothing to jewelry. They even advertise on social media, so it can sometimes be hard to tell the difference between a real retailer and a fake one.
Most of them offer high-end items at prices that are far too low to be realistic. If you see that warning sign, it's a good bet that the retail store is a scam and that you won't receive the goods you order from them.
To avoid these kinds of scams, it's best to shop merchants who have good reputations. Watch for online retailers with good reviews or get a recommendation from friends.
Travel Scam
Sometimes it can look like you're getting a good deal while shopping online when you're really getting scammed. This can sometimes happen when you purchase travel plans.
Like most things, if an offer sounds too good to be true, it probably is.
In travel scams, a potential victim might receive an e-mail or other contact showing seriously discounted prices for exotic travel destinations. These usually arrive during or right before prime vacation seasons—right before Christmas, for example, or during the warm summer months.
Usually the sale only runs for a short time, so there's a ticking clock adding pressure to buy immediately.
In some cases, the company will simply take your money without sending you anywhere. In others, hidden fees are part of the scam, and the discounted fee will only be a portion of the actual cost.
Hidden fees like airport taxes, tickets to local events, and transportation between the airport, hotel and local attractions can add up. Meals may or may not be included, as well.
If you get an offer that sounds terrific, look into it carefully. Read the fine print, and ask a reputable travel agent to check into the prices for you.
Online Ticket Fraud
When all your friends are going to a concert or game, there's high pressure to get in on the fun. If the event is coming up and you don't have a ticket, turning to the internet for second-hand tickets might seem like a good idea.
However, purchasing tickets online is another area rife with scam. Some estimates show that between 3% and 20% of secondhand tickets purchased online aren't real. The higher the cost of the ticket, the more likely it is to be a scam. One estimate shows that one in four tickets priced over $200 is a fake.
Like most frauds, there are a variety of ways these scenarios play out. Besides receiving counterfeit tickets with bar codes that don't work, sometimes people will pay money and get nothing in return. Others might fall prey to a phishing scam when they click on links to get their tickets.
There are occasional thefts, too, where people are sold stolen tickets. When they get to the event, they are denied access because their tickets actually belong to someone else.
The best way to avoid this is to plan ahead and purchase the tickets you want well in advance.
Buying a Pre-Made Web Site
If you're going to run a successful online business, it's important to have a web site that displays your company in a way that will bring in business. A good web site is an investment, and it can be expensive.
It's no wonder that online businesses are seeking the best deals they can get. They have to be careful, though, because this leaves them at risk for getting scammed.
For example, take my experience with a company called that claims to be hired by Amazon and responsible for most of their success.
All the company does is set up a quick, cheap, cookie-cutter version of a web site and put a few Amazon products on it. Prices for the web site ranged from $599, $999, $2000, and $19.95 per month, but the web site isn't worth much more than $50.
Ebay turnkey affiliate website scams are similar. These are web sites that are sold on Ebay, and there are plenty of red flags.
The company loads the web site with duplicate content, which means the exact same content is on several web sites across the internet. That's a death sentence for any web site—original content is a must for high web site rankings. It also means you can't use AdSense or the real Amazon Associates program, either.
To top it off, most of these websites don't make anything.
If you're going to start an online business, there are plenty of other options out there.
Malicious Browser Extensions
Browser extensions are plug-ins for internet browsers that are designed to increase functions and features. They can be used to translate text, block ads, and perform other helpful tasks.
Some of them aren't so helpful, though. Malicious browser extensions can track your online activity, steal private information, redirect you to sales pages, or install adware on your computer. Some have even been used to install malware on Facebook Messenger.
While most malicious software browser extensions come from third-party sources, some mainstream browsers have had trouble, too. Some malicious software browsers have been associated with Google Play, Android, Google Chrome, and Mozilla Firefox.
Browser extensions are updated automatically, and while it's convenient, it's also one of the dangers. A basic extension can be updated to become malicious. If a developer is hijacked, or if an extension is sold and then redesigned to be malicious, masses of people can be affected.
One of the concerns about malicious browser extensions that gather data on your online activity or private accounts is that the information is sometimes sold or shared. If that information isn't made anonymous, it can put people at risk for identity theft.
There's also the risk that a malicious browser extension will install malware on your computer.

Identity Theft: Phishing, Smishing and More
Identity theft is a fear for almost everyone who dabbles in the digital world. The idea of someone taking over your Facebook profile to scam your friends and family is scary, and the thought of someone getting ahold of your credit account information or social security number can cause panic.
Phishing is the term for scams where con artists go 'fishing' for personal information that might lead to monetary gain later. There are a number of ways to do this.
FBI Scams and IRS Scams—these are an offshoot of the threats and extortion scams I wrote about above. When the con artists posing as FBI or IRS agents contact you, they'll demand that you give them personal information like your social security number or your credit card information. Don't tell them a thing.
Fishing with Loyalty Points Programs—in these phishing scams, the potential victim is sent a contact that can look like a genuine contact from his or her loyalty rewards program. With a click, the victim can be sent to a fake web site that steals your login information.
Email Phishing—Like the contacts sent for Loyalty Rewards scams, any e-mail can look like it's legitimate when it's not. Always look carefully at e-mails that are sent to you and don't click on anything suspicious.
Spyware is a type of malicious software that can gather your personal information. Pop-up windows are often a source of spyware, so never click on a link in a pop-up ad.
One danger of phishing scams is that they can affect far more than just one person. In cases of social media hijackings, con artists get access to contact lists as well as the personal information from the profile that was hacked.
Other types of phishing are developing. Smishing, for example, is phishing using SMS systems on mobile devices.
There's also spear phishing, a scary phishing trend that targets just one person at a time. This is an e-mail attack, in which con artists send a series of emails to one person or organization from the account of someone trusted, in order to get the victims to reveal sensitive information.
Final Thoughts
After all this talk about scams, I'm sure you guard is up and are very unsure of how to move forward. Having your identity stolen can change your life, and being the victim of a scam can change your outlook on the possibilities for successful internet businesses.
However, making money online is possible. I do it. There are many ways to do it, and I teach just a few of them. Regardless of which path you follow, it takes consistent work over time and a willingness to learn new things. It will take some failures before you can find true success.
It's easy to get distracted by promises of fast cash and easy riches. Heck, I am just reviewing these products, not even interested in buying, and I find myself thinking, "Wow, I wonder if I really could make money so easily." These are professional marketers who have designed their advertising to push your emotional buttons.
But remember, there is no such thing as easy money. If it was easy, everyone would be doing it.
So if you have decided that you can make at least a 6 month commitment to start internet marketing, and have prepared yourself for the possibility of dedicating one hour every day for a year or two while you learn the basics and grow into a successful, profitable business, then I suggest you get started with my 5 Day Affiliate Marketing Introduction Course (it's free). I show you how I got started just a few years ago, and how you can follow the same steps I did.
You'll receive and email each day. Inside the email there will be an introduction to the topic of the day, a link to an extended lesson, and a video with my <joke>beautiful face</joke> explaining in more details what you'll be doing to get your business started.
You can also check out the place where I learned how to start my online business, and learn why I recommend them for just about everyone.
Tell Us Your Story
Have you been taken in by a scam and want to help others? Let me know in the comments below. Remember, you'll be saving others time, money, and disappointment.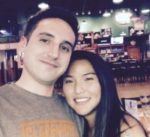 Nathaniell
What's up ladies and dudes! Great to finally meet you, and I hope you enjoyed this post. My name is Nathaniell and I'm the owner of One More Cup of Coffee. I started my first online business in 2010 promoting computer software and now I help newbies start their own businesses. Sign up for my #1 recommended training course and learn how to start your business for FREE!