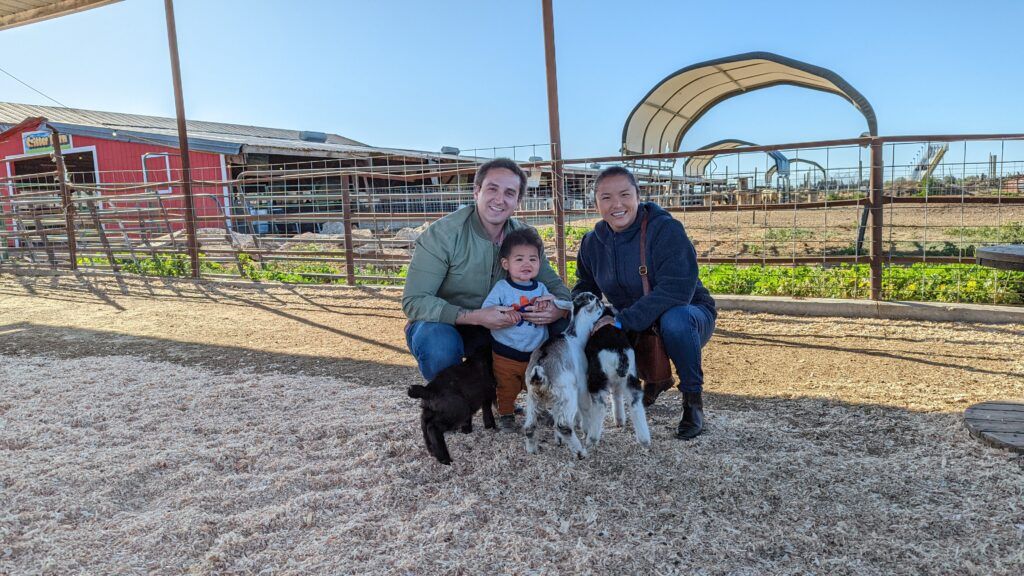 Are You Ready To Work Your Ass Off to Earn Your Lifestyle?
Are you tired of the daily grind? With a laptop and an internet connection I built a small website to generate income, and my life completely changed. Let me show you exactly how I've been doing it for more than 13 years.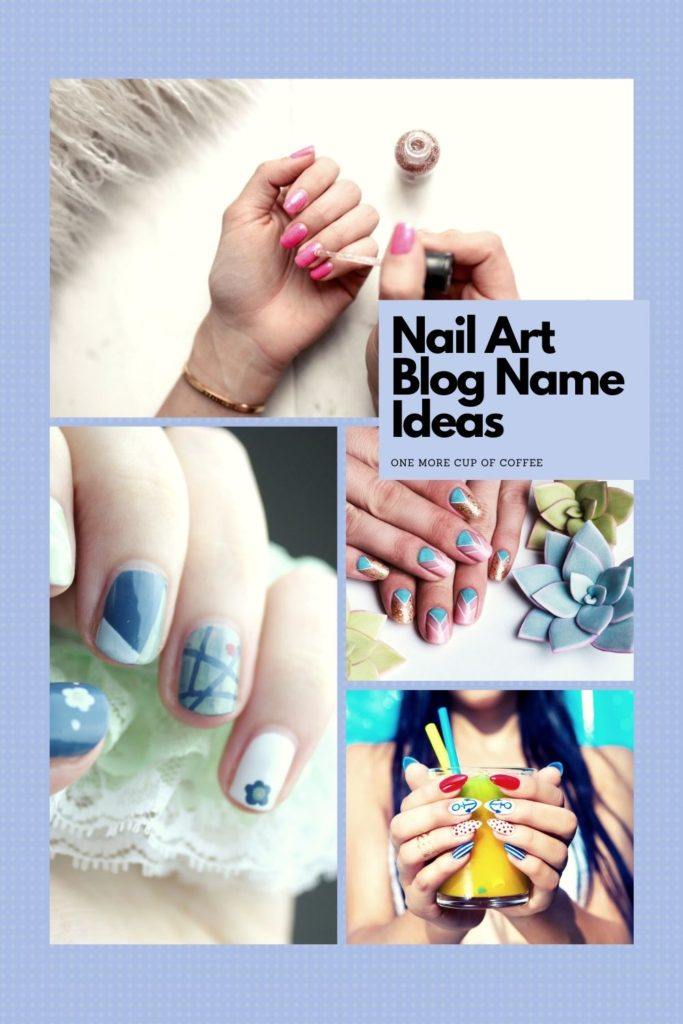 For anyone that loves coming up with new nail designs or looking at what else is out there, a nail blog could be a fun way to make money online. While there are many nail bloggers out there already, there's still plenty of space for you to make your mark. The online world is always changing, which provides ample opportunity for new bloggers in any niche.
The first step is simple, finding some nail blog name ideas. What you call your blog is always an interesting challenge.
On the one hand, you need a blog name to get any further in creating a site. You're probably looking for something compelling too, a name that gets people's attention.
On the other hand, it's easy to spend far too much time on the naming process, to the point that you never get further. You know. Analysis paralysis.
Here's the thing. Blog names are relevant to how people see your site, but they're just one part of a larger story. The name that you choose will never be what defines your site's success. Success comes from many other factors too, but namely the content that you create, whether it be written or visual.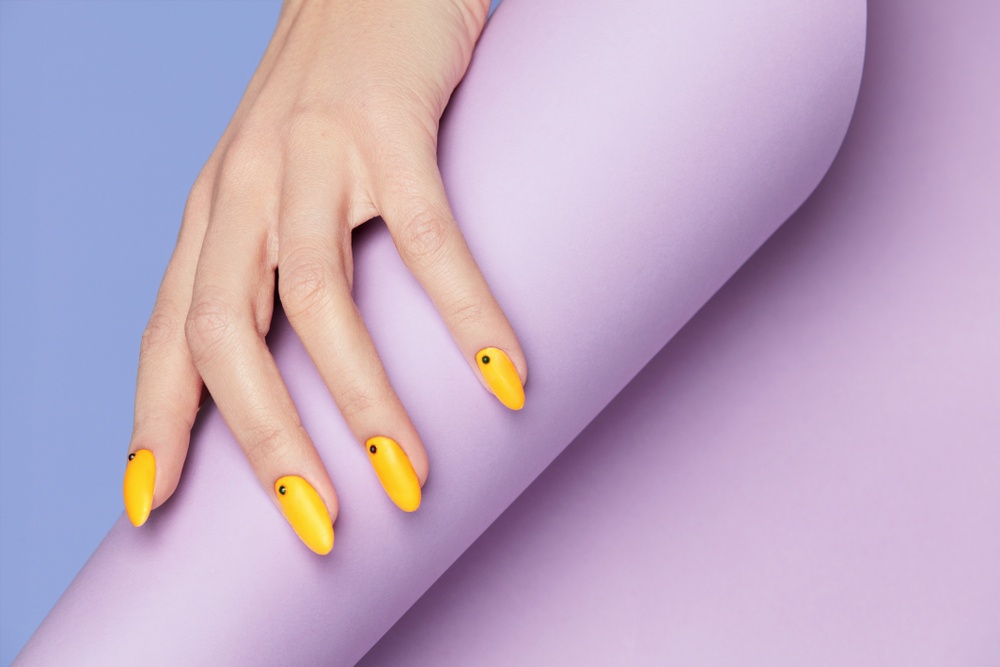 With this post, we're aiming to fast track you on the way with website creation. To do that, we'll spend some time talking about how you can choose a blog name, including general strategies and approaches to avoid.
We'll also talk about some other interesting aspects of starting your own website, including the processes of buying a domain name and choosing where to build your website.
50 Nail Blog Name Ideas
Simply Nail Art
Nail Art Graphics
Refined Nails
Caring for Your Nails
Nail Craft Tutorials
Super Amazing Nails
Best Nail Products Review
Designing Your Nails
Artistic Nail Designs Online
Natural Beautiful Nails
Perfect Nails 101
Your Nail Business
Creating Amazing Nails
Custom Nail Art Guide
Happy Nails for Life
Setting Nail Trends
Keeping Up with Nail Fashion
Standout Nails Studio
Elite Nail Painting
Best Nails Now
Nail Painting Ideas
Custom Nail Fashions
Pro Nail Art Tutorials
Your Best Nails Boutique
Making Money with Nail Art
Trendy Nails Boutique
Amazing Nail Designs Studio
Being a Nail Artist
Preppy Nails
Nail Designs Life
Perfect Nail Painting
Get Your Best Nails
Truly Amazing Nails
Nail Art for Girls
Keeping Your Nails Healthy
Creating Fabulous Nails
Fashion Nail Jewelry
Kids Unique Nails
Nail Jewelry Designs
Nail Beats
Luxury Nail Fashions
Great Nails for Life
Nail Superstar
Little Unique Nails
My Nail Art Online
Amazing Nails Design
Little Nail Superstar
Outstanding Nails
Nail Jewelry Hub
Perfect Nail Art Tutorials
How To Choose A Good Nail Blog Name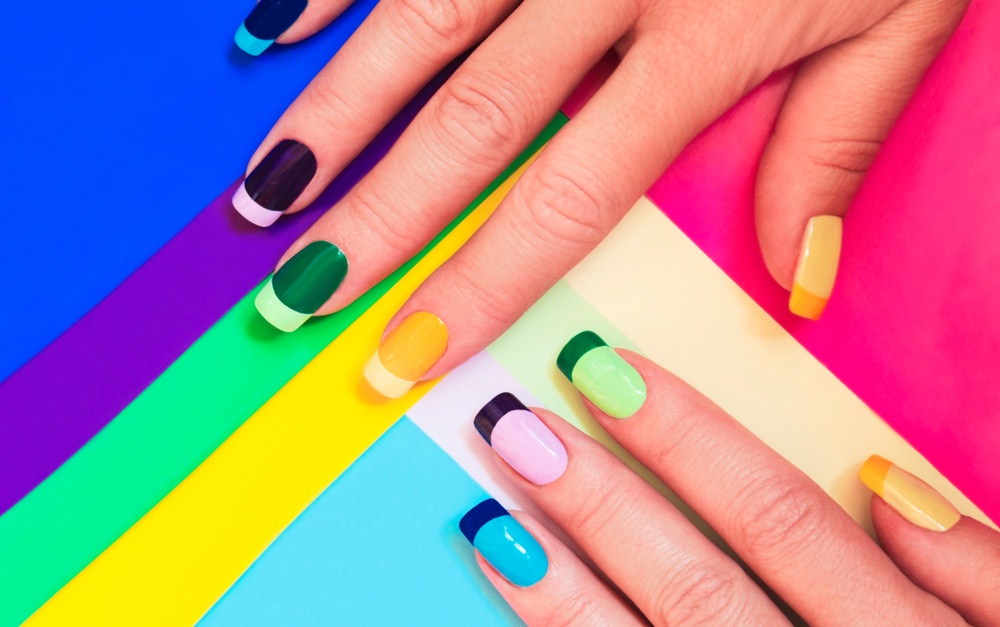 Blog names often tend to revolve around the topic of the site. So, if you're specifically focusing on nails, you might include some reference to nails in your site name.
The sites missladyfinger.com and alllacqueredup.com are both examples of this pattern. Neither uses the word nail, but the names that they have chosen are a clear reference to nails.
On the other hand, you might just include nails as one of many topics. If that was the case, you might choose a broader name.
Using a common phrase, a familiar idea or a play on words are all popular approaches – giving you plenty of angles to choose from.
A good place to start is simply with a pen and paper. Start jotting down ideas that come to you. Don't worry if some of them seem rubbish. Good blog name ideas are often inspired by less appealing ones.
As you brainstorm, you're likely to come up with a bunch of nail blog names which are already taken. My advice is to choose a completely unique name, even if you have to trash your best ideas. You don't want to be violating someone else's copyright.
A great example of this is the site blognailedit.com (which has the website brand name Nailed It!). The difference between the blog name and the domain name is confusing enough on its own. To make matters worse, Nailed It! Is the name of a Netflix series on cake baking.
Another issue is confusing your audience. It's always best to have a blog name that people can remember easily.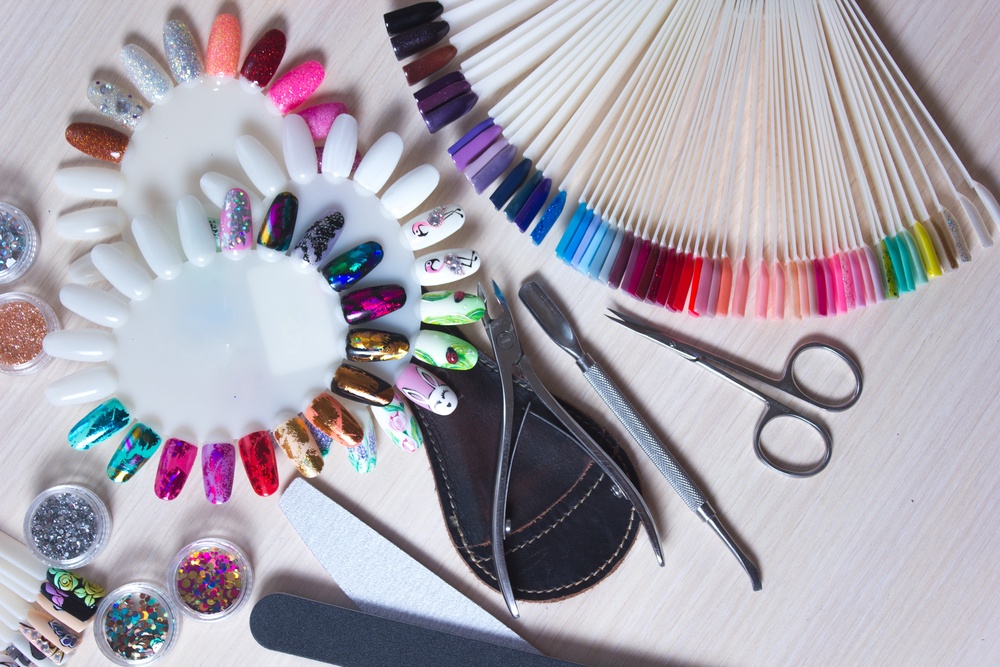 This means trying to avoid words that can be written in multiple ways. For example, a number can be written out in full or as a numeral. If someone just hears your blog name spoken out, they're not going to know what domain name to go to. I see this all the time with "2" instead of "to", like "how 2 do nails". Confusing and annoying IMO.
Unusually spelled names can be confusing too. For example, using the word nailz in your blog name rather than nails could mean that some visitors go to the wrong site.
One final area is your domain name extension. A .com extension is the most common choice – and tends to be the most powerful. Choosing .net or .org can work too, but I wouldn't recommend any others.
There is no shortage of other domain name extensions, like .xyz. While these can sometimes look cool, they don't do your site any favors. Visitors tend to trust unusual domain names less and these don't rank as well either.
Exact Match Keywords VS Branded Domains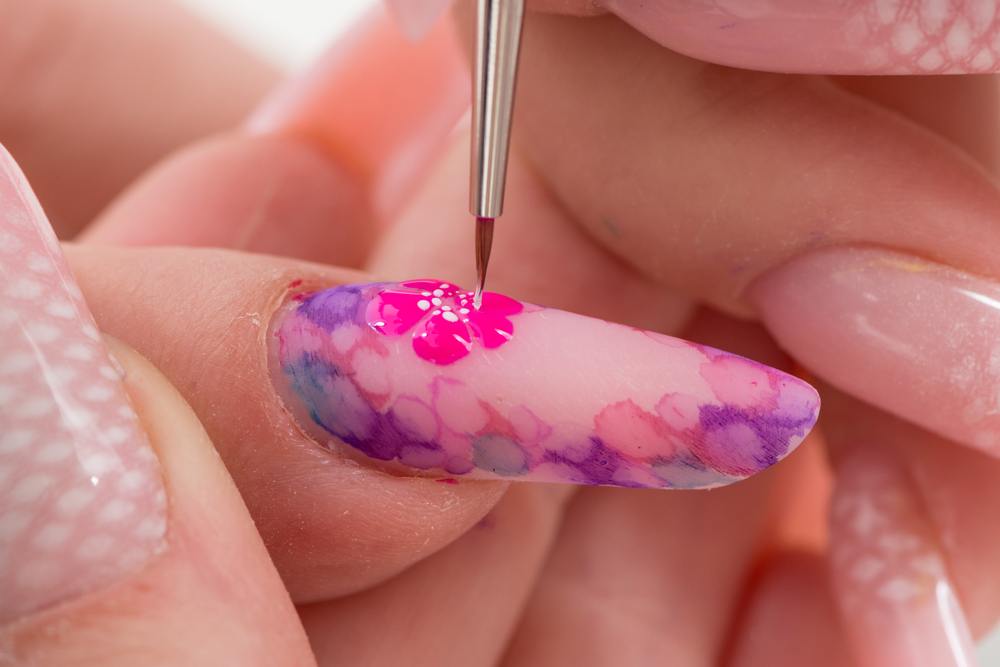 Another interesting area is the style of your blog name. You might choose something that is keyword-based or something that is branded. Both approaches work well. The best choice will simply depend on your site and your needs.
A keyword-based blog name relies on a keyword phrase that people search for, like 'the best nail art designs' (which might give the domain name thebestnailartdesigns.com). Using a keyword like this can help to improve the ranking of your website.
The style is sometimes known as an exact match domain, as the domain contains the entire keyword. While such domains aren't as effective for ranking as they once were, they can still rank well.
One of the biggest challenges is finding a keyword phrase that works for your topic – that hasn't already been taken. You could get around this by adding your own name or some other descriptor at the front of the domain name, like abbysnailartdesigns.com. Just make sure that the end result isn't too similar to what other sites use.
A branded blog is the other style. This time you're not focusing on using a keyword at all. You might include related words, like nail polish or nails, but this isn't essential.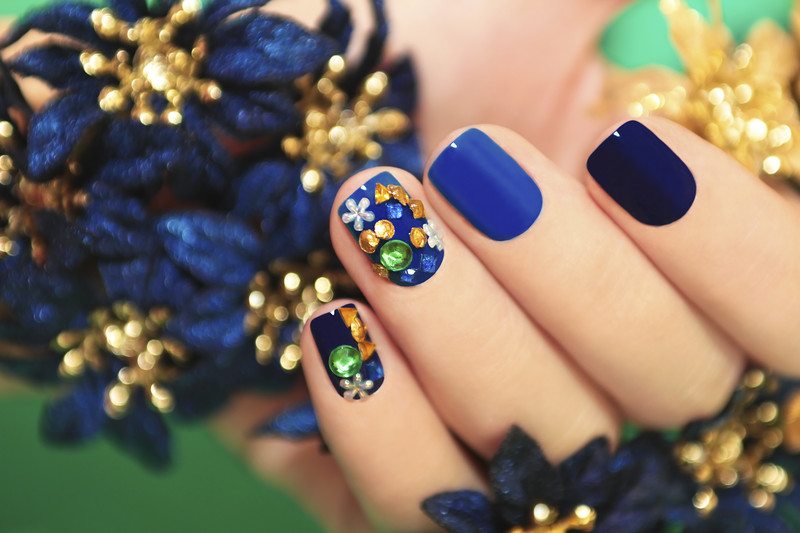 Branded names aim to be memorable and to grab the attention of potential visitors. One example is the site letthemhavepolish.com. This is rather long for a branded name, but it is memorable because it uses an interesting phrase.
The site fashionpolish.com, which is a very clever play on the idea of fashion police. It's also a short name, making it even easier to remember.
As a side note, if you want to expand your nail blog into a general fashion blog, I think that's a great idea! I think it could provide you with more content options promotional possibilities for the long term.
The only issue with brands sometimes is that if you get a little too clever, your topic won't be immediately obvious from the blog name. This isn't significant in the long run, but it may make it a little more challenging to develop traction for first-time readers.
How Much Should You Pay For A Domain Name?
Once you've decided on your blog name, the next step is a domain name. This is the URL that people use to find your site.
Domain name registrars are fairly similar to one another. You're generally paying a small fee per year to rent a domain name from them.
Despite their similarities, some registrars charge more than others. Namecheap is a good place to start for many people. This service is clear about its pricing structure and also provides all the support that you will need.
You should be paying about $10-$15 for a .com domain name. Registrars try to make certain auction domain names look more attractive, but I highly recommend NOT spending more than a few dollars on your first domain name. No need for those $1,000+ specialty names!
How To Build & Make Money From Your Nail Website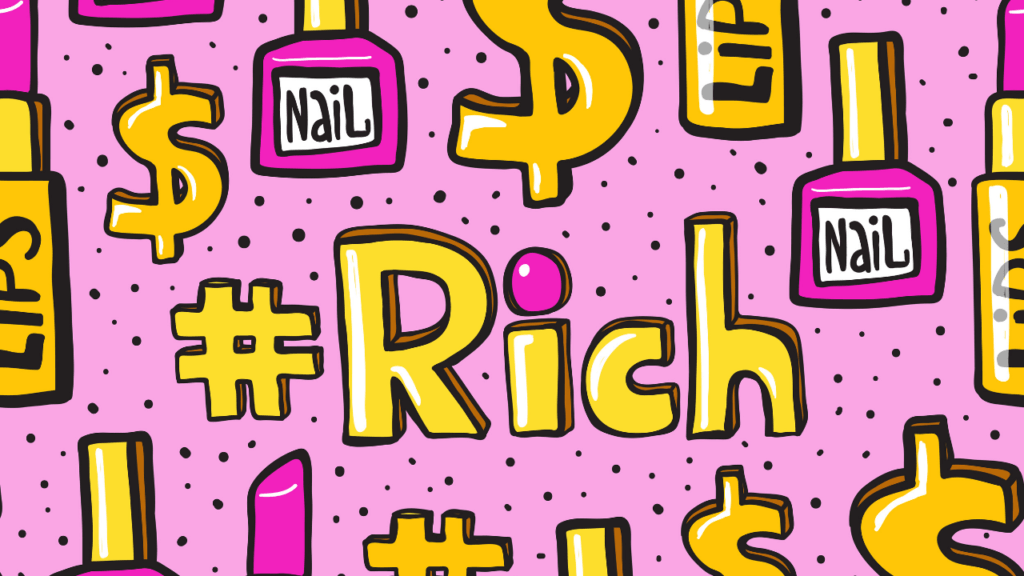 Here's the next area to think about – building your website. The most website building platform is a self-hosted WordPress site. That means you'll completely have full control over the website and its content.
WordPress is a content management system. There is a freebie blogger platform out there on WordPress.com, but don't use it. Find a host, and install the WordPress software.
While some people find WordPress overwhelming at first, the system isn't as difficult as it seems. You're able to learn the techniques that you need one step at a time.
The biggest difference between the styles is flexibility. For example, something like Squarespace or Weebly is managed by one company. They only have so many resources and they cater to audiences which spend the most money.
WordPress, on the other hand is, is open sources. Anyone can develop tools for it, so you have a much wider range of possibilities to modify the site to your liking.
Tens of thousands of themes, plugins, and freelance developers can help you create the exact look and function for your blog that you envision. Realistically though, you need to modify WordPress very little to get traffic and earn money from the content you publish.
How Much Do Nail Bloggers Make?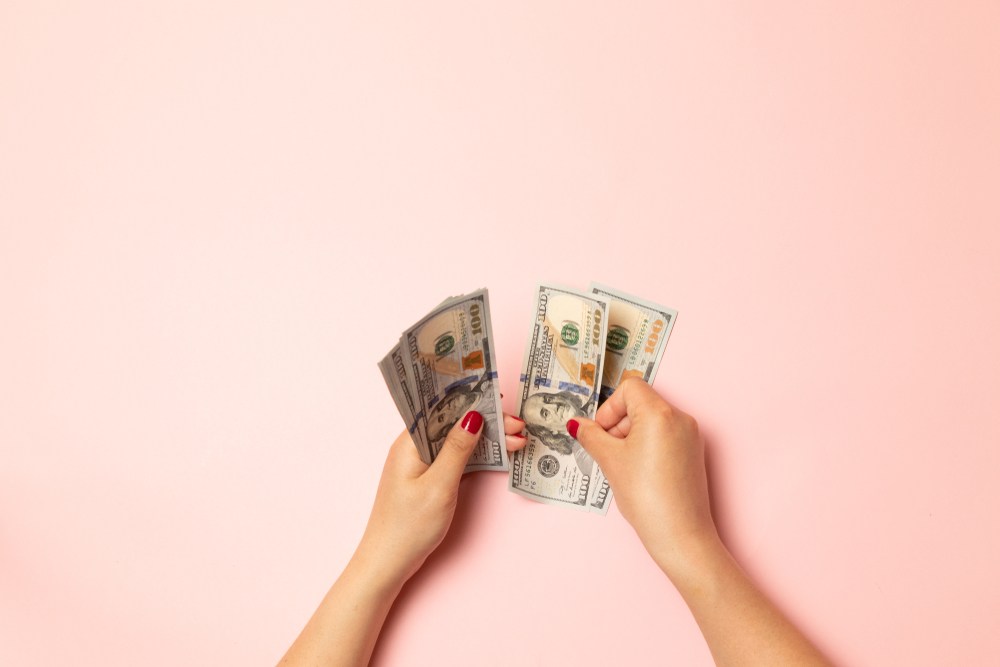 While I haven't seen many nail bloggers create and publish income reports, there are plenty of success stories in the wider fields of cosmetics and beauty. One example is the website Hot Beauty Health.
The September 2018 income report from this site showed an income of around $9,650. Affiliate marketing, sponsored posts and display ads were her main sources of income.
Another site is Liana Desu. Liana's June 2019 income report showed earnings of $1,343. While Liana's site isn't as successful as the previous example, there is plenty of room for growth over time.
Most of this income came from Mediavine, which is a display ad network. Liana did earn from affiliate marketing too, but her affiliate marketing income was much lower.
Display Ads
Display ads are one of the two main ways that beginners earn. The term refers to the box and banner ads that you will often see on websites.
Site owners earn a little bit per impression or per action. The income isn't huge, not by a long shot, but it does add up over time. This is particularly true if you can keep increasing your traffic.
Just be aware that you're not likely to earn very much at the beginning. It takes time to get a decent traffic base for your site and you do need a considerable amount of traffic to earn well from display ads.
Display ads are popular because of their passive nature. You need to set them up initially, but the ongoing work is minimal. There's no need to worry about linking your content to the ads on your site.
Instead, bloggers who rely on display ads get to write the content that they choose to. That content doesn't need to relate to products or services at all, and don't need to "sell" anything at all.
Revenue varies by topics (finance earns a lot, crafts doesn't earn much), but I know from my own earnings that blogs with a few thousand visits per day can pull in $100 per day or more, which is an income of $36k/year. Not bad for just publishing articles online, right?
Affiliate Links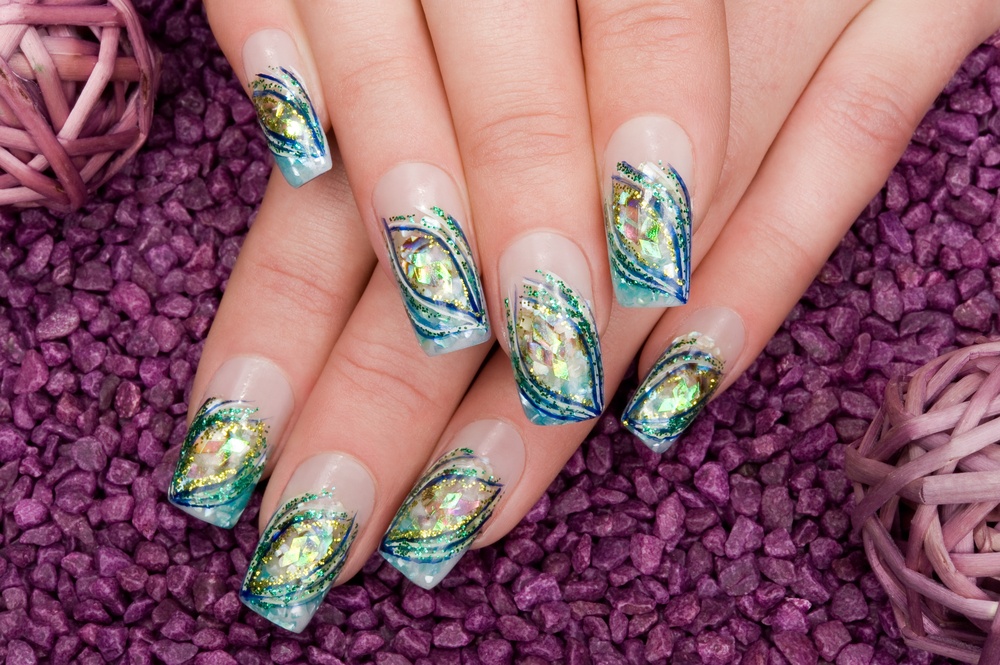 Affiliate links are the other main angle to consider on a new site. This time you need to manually put the links in place and promote affiliate products. To do this, your content will need to relate to the products and/or services that you're promoting.
Many bloggers do this by relying on product reviews. Reviews are a natural way to talk about products. They give you the chance to provide visitors with the information that they are looking for.
With affiliate links, you're earning based on successful sales. While this means that you don't earn from every visitor, your income can still end up being high. For example, an affiliate sale could easily earn you a few dollars. Sometimes you might even earn more than $100 from a single sale, depending on what you're promoting.
There are also many affiliate programs that you can get involved with specifically for nail art, but you can also expand into related topics like fashion or cruelty-free makeup. Some of these will include nail polish as part of their product lineup.
Nail Art Affiliate Programs
Final Thoughts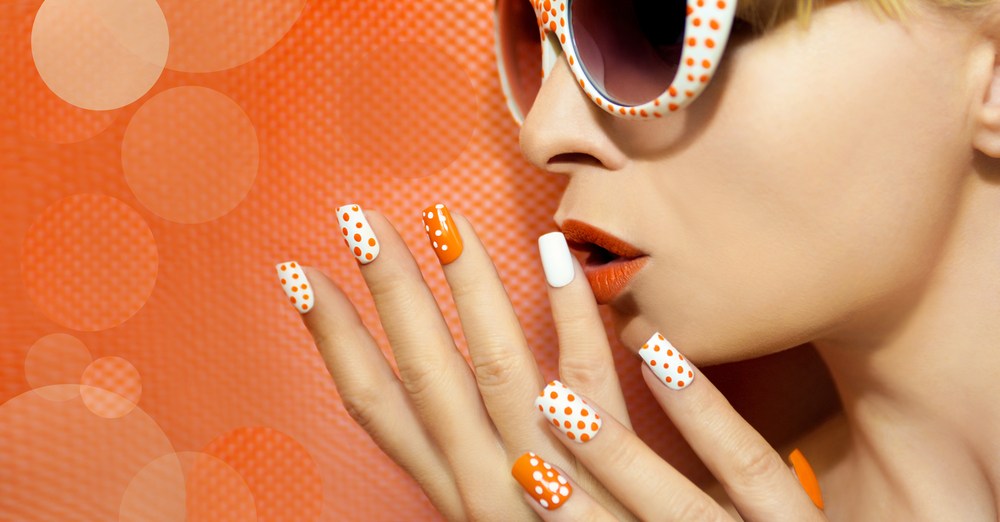 Your blog name is a very noticeable part of your website, but it isn't as important as it seems. As we've shown in this post, there are many other aspects of creating a successful site.
If you take the time to build your site well, then your blog name won't matter much at the end of the day. As long as your content is good, people will continue to return over time, and even grow to recognize and trust your brand!
Should You Start Your Own Blog?
Honestly, the sad thing is that most people who want to start a blog get a domain name and a website set up, but never really do much beyond that. They are leaving a serious amount of money on the table!
If you want to actually make something of your site, and earn the kind of income that could allow you to quit your job and work full time online, then this members-only training site is what I recommend. If you're serious about making some moves, they're your best shot at building some fat traffic to your brand and profiting from your blog!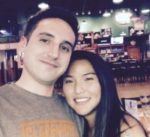 Nathaniell
What's up ladies and dudes! Great to finally meet you, and I hope you enjoyed this post. My name is Nathaniell and I'm the owner of One More Cup of Coffee. I started my first online business in 2010 promoting computer software and now I help newbies start their own businesses. Sign up for my #1 recommended training course and learn how to start your business for FREE!