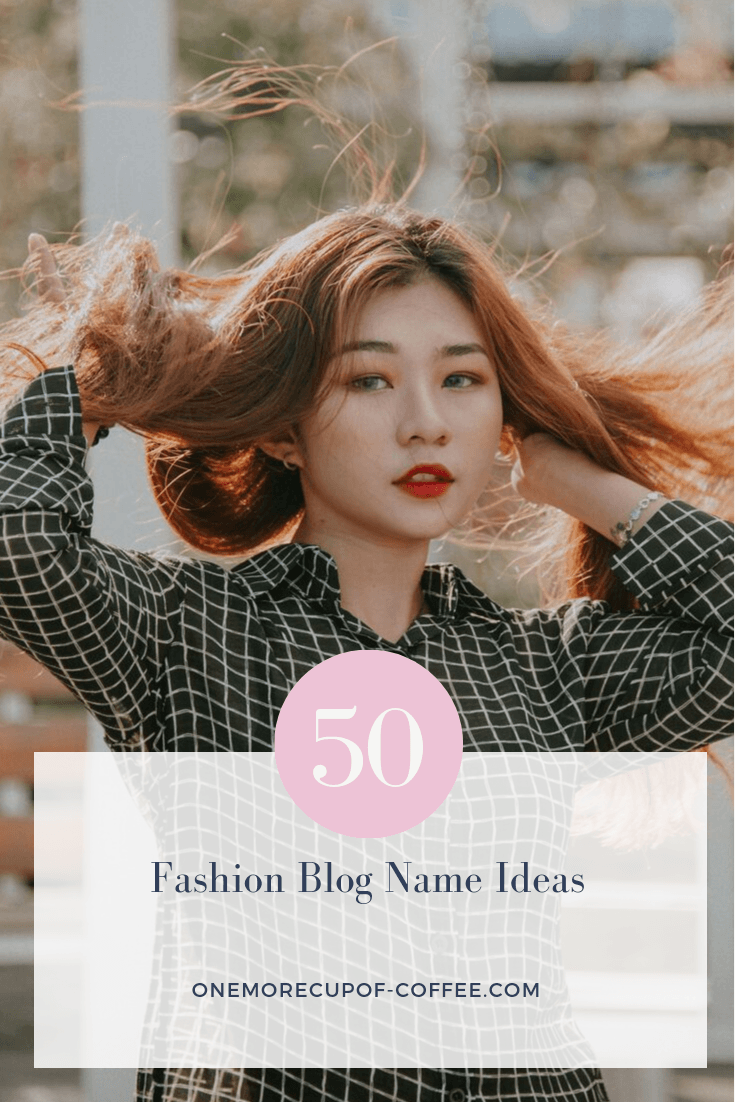 A fashion blog offers an amazing way to talk about your unique style, but finding fashion blog name ideas can sometimes seem like an impossible task. It's easy to get overwhelmed by the sheer number of different options out there.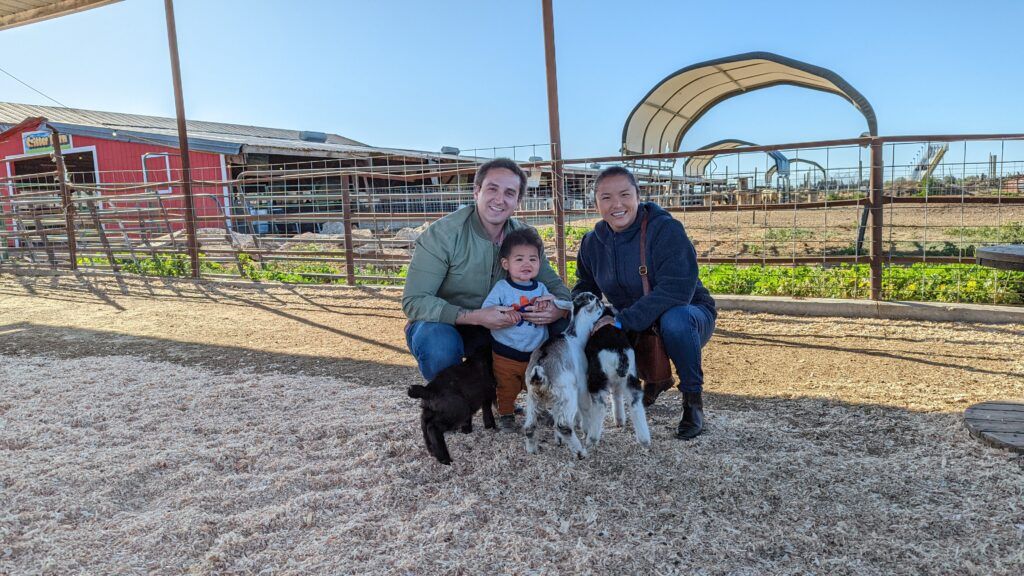 Are You Ready To Work Your Ass Off to Earn Your Lifestyle?
Are you tired of the daily grind? With a laptop and an internet connection I built a small website to generate income, and my life completely changed. Let me show you exactly how I've been doing it for more than 13 years.
The good news is that the blog name you choose isn't going to make or break your site. It doesn't even have that much effect on your success in the long-term. Other factors end up being much more relevant, particularly your content, including both pictures and text.
In the end, your blog name is just one small aspect of your site. It's silly to spend such a long time trying to get it perfect. You're much better off investing the time in the parts of your site that will truly make a difference.
This post offers a broad overview of how you can choose a good name for your site. It includes some general approaches, along with 50 specific names that can act as inspiration. By the end of the post, you should be able to choose and buy a domain name, while also getting started with your site.
50 Fashion Blog Name Ideas
Pretty n' Stylish
Thrifty Fashion Diva
Standing Out Apparel
Full Grain Leather Shoes
Stylish and Sublime
Nerd Chic Fashion
Comfortable Fashions
Ultimate Fashion Diva
My Steampunk Style
Style Schooling
Nerdy Fashions
Girls of Fashion
The Brave Boutique
Solutions for Style
Become Your Style
New Man Style
Amazing Fantasy Fashion
Fashion of the Nations
Rebirth Fashion
Elegant Fashion Guide
Simply Practical Fashion
Modern Male Designs
The Shopping Diary
Fashionista Life
Comfortable Craze
The Styled Ms
Fashion vs Form
Men are Fashionable Too
Trending Fashion Tips
Male Style Shop
Sweethearts of Fashion
Brave Fashions
Modern Mom Style
Practical Online Shopping
Pro Leather Jackets
The Unconventional Lady
Weird Wild Awesome
Sun Dress Vibes
A Refined Lady
Vintage Fashion Online
Fashion Day Diary
Trendy Fashion News
Luxe Style Gem
Fashion Schooling
Workable Fashion
Sun Glass Shade
Standing Out Today
It's A Pajama Day
That Cocktail Dress
Dressing My Husband
The names suggested here all have one thing in common, they're not groundbreaking. They're just names, that's it. They don't even have a personality of their own.
The real personality of your site comes from what you put on it. This is why some websites are successful with horrible domain names, while others fail with names that seem perfect. The names that stand out to you will absolutely depends on your niche within the fashion industry. Who are you targeting? A weight loss blog could also be a fashion blog because as people shrink, they want to buy new clothes that make them feel good, but also fit better!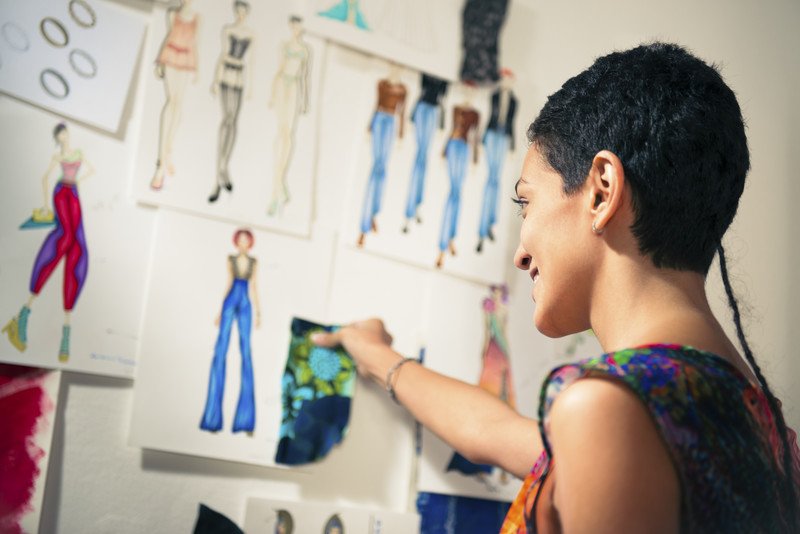 How To Choose A Good Blog Name
The best blog names are those that are memorable and distinctive. Most of them are short too. A good place to begin is to think about what inspired your blog in the first place. What are your inspirations? Your goals? What will make your site special? For example, with my own blog you're reading now, I wanted to be able to wake up late in the morning and have a second cup of coffee instead of needing to rush to work.
You can also consider common words and topics that are used in your field. You might be able to create an interesting play on words or combine a familiar topic with a more obscure one. If your fashion interest is also part of a particular lifestyle, you could find some inside jokes from the community that display your inside-knowledge.
The options are limitless, but there some guidelines to keep in mind. First, avoid any names or phrases that are used by other brands. This is true even if the name isn't copyrighted, as you don't want your site to be confused with someone else's. I'm sure there's already a hundred different fashion blogs out there called "mango" something or other.
It's also important that visitors can remember your site name and domain name easily. This generally means that you should keep them the same. Try to avoid confusing your audience as well. Though it might be clever to call your website "The Ugly Fashion Blog", it might put some people off. You'll have to make that call.
As another example, you might think about using a quirky misspelling in your site name or perhaps a dash so that you can get a .com domain name. Those approaches can be fun, but they're a pain when people need to search for your site.
I recommend sticking to a .com domain name, if at all possible. This is the most well-recognized type of domain name and tends to rank better. Common alternatives like .org or .net can work in some cases, but make sure that they're relevant to your site.
More obscure extensions (like .xyz) aren't worth the hassle. They tend to confuse your audience and make your site seem less trustworthy. modernfashion.info could be a cool domain to grab, but would you trust that domain's product recommendations, or with your credit card information?
Keyword VS Branding
Potential styles of domain names can be broken down into two very general categories. The first is a keyword domain, while the second is a branded one.
As the name suggests, a keyword domain relies on a keyword or a keyword phrase. The style makes the topic of your site obvious. It's fairly easy to find a good keyword domain too, as you can use the keywords in your field as a starting point.
Some keyword names are considered EMDs (Exact Match Domains). These are domain names that precisely match the keywords that people search for. For example, you might have a domain name like bestfashionforkids.com.
At one point, EMDs ranked extremely well and were used to manipulate search engine ranking algorithms. This isn't the case anymore, but EMDs may still have a slight ranking advantage. You can also have domain names that contain a keyword or two. This could be a simple as using your name, and the type of fashion you're talking about, like businessfashionwithmika.com
Branded domains don't rely on keywords at all. They don't even need to be related to your topic. For example, marieclaire.com has plenty of information on fashion, but you wouldn't know it from the site name.
A branded name can be punchy and easy to remember. They also provide more flexibility, giving you the chance to expand your site's focus over time. However, it can take longer to build an association between the name and your topic. If you're starting a fitness fashion blog, you could go with something like fitnessfashion.com, or you could start fasthottie.com as a jogger fashion website.
How To Buy A Domain Name
Buying a domain name isn't challenging at all (much easier than deciding on a name!). The main decision is which domain name registrar you want to go through.
There isn't necessarily a right or wrong answer here. Individual companies have their own advantages and disadvantages. For example, many new website owners turn to GoDaddy, partly because the service is so large and well-advertised.
GoDaddy isn't a horrible company. Many people buy domains through them without any issue at all. Still, their pricing can be misleading and they tend to have far too many upsells.
I've used GoDaddy in the past, but I prefer Namecheap these days. Namecheap uses a clear pricing structure, so there are no nasty surprises down the line. They don't have as many upsells either and their interface is easy to use.
How To Build & Make Money From Your Fashion Website
Where you build your website is an important decision that you'll make. There are many free website builders out there, along with paid ones. Free builders tend to have fewer features, but most allow you to upgrade to a paid plan when you're ready to.
Website builders allow you to make a beautiful and functional website with barely any work. You don't need specialized knowledge and there is little that you need to learn. It sounds like an amazing idea, one that can save you a lot of time.
If you're making a small website, like one for a local business, a website builder could be perfect. Some even work well for blogs, although you do need to choose which builder you use carefully (they all have different features).
The problem is that website builders simplify things too much. You often end up with very little control over your own site once you become a more advanced webmaster. Most of the time you can't even shift to another host. You're stuck where you are.
WordPress is the best route to take. This is a more widely available way to create a website, which means that you can use it with many different hosting companies.
Even more importantly, WordPress provides a large amount of freedom. Not only can you make countless changes to your site, but there are also third-party plugins that allow you to do even more.
A good place to start is the step-by-step tutorial that I've written. My advice is to start simple. A white background and black text, with a small logo is perfect for any website. You can edit and change your site as you learn more via YouTube tutorials, or find other websites you want to emulate.
There are many different ways to earn through a website. For this post, we're going to focus on the two best choices for beginners – affiliate marketing and display ads. Other opportunities to earn tend to present themselves naturally as you increase your traffic.
How Much Do Fashion Bloggers Make?
While there are many fashion bloggers out there, one powerful success story is Maria from Chic Pursuit. Her July 2018 income report showed an impressive income of $3,300 from fashion blogging.
Unusual for the industry, the bulk of her income came from affiliate marketing, with Amazon being the main source of revenue. Sponsorship was significant also, while Maria earned very little from ads.
Another interesting example of a fashion blog is the site The Modest Man. This is one of the unusual examples of a fashion site that focuses on men. As the 2018 income report shows, the site is highly successful.
In fact, Modest Man made roughly $115,000 in 2018. This was similar to the previous year, as the owner intentionally changed around some income approaches. It's likely that the site's income will grow again in the future.
Display Ads
Display ads are often the first choice for bloggers. They're not the most lucrative way to earn right at the beginning because they require a lot of traffic, but they are easy to set up, and fun to earn your first couple pennies. Just don't try to click your own ads to earn money! That's a good way to get banned from the network.
Some display ad services will even automatically insert ads for you or attempt to optimize your income. Google AdSense can this now, although it's a newer feature to the network. There are also ad management plugins that can help you optimize your ad placement.
While ads can sometimes be a little confusing to set up, they're well worth the effort. They give you the ability to write your content as-is, without worrying about promoting products. This means no stress about having phrasing things exactly right or choosing the best items to recommend. If you don't want to promote specific fashion products, you can just write what you want, promote it on social media, then be done.
At first, display ads are a very limited way to earn. Your income is directly related to your traffic. It takes time and effort to get consistent traffic to your site.
Affiliate Links
Affiliate marketing is a great alternative to display ads, and is my preferred way to earn. The general idea is that you're recommending products and services to your audience. If people make a purchase, you earn a commission from the sale.
It is a more interactive process, as you need to sign up for affiliate programs, choose the products that you want and actively promote them. Even so, affiliate marketing quickly becomes second nature. The most obvious example of affiliate marketing is writing a product review. If your fashion blog is about leather fashion exclusively, you could write a review of some leather cleaner and conditioner brands. If it's a good product, you link to the product page, and get paid a commission for each sale.
Affiliate marketing shines because of its income potential. While you still need to get traffic to your site, you can earn a decent amount from a relatively small audience. While display ads might pay a penny or two per click, you can make several dollars per sale with affiliate links. That's 100x or more the earnings! Here are some example affiliate programs:
The style is best suited for situations where you want to make recommendations regularly. Product reviews are one of the most common approaches, but you can also do other strategies like tutorials, "best of" lists, interviews, and more. Showcasing different looks and telling people where they can buy the items could also be something unique to the fashion blogging industry, that could help you earn income from multiple sources.
Final Thoughts
Building and monetizing a fashion blog might sound overwhelming, but it truly isn't. You mostly end up with a collection of decisions to make – including your blog name. While the decisions are important and relevant, none of them will determine your site's success.
The single most important factor in your site's success is you. The amount of work that you put in, your own voice, and the content that you create will all define your site much more than a name ever could.
Should You Start Your Own Blog?
Honestly, the sad thing is that most people who want to start a blog get a domain name and a website set up, but never really do much beyond that. They are leaving a serious amount of money on the table!
If you want to actually make something of your site, and earn the kind of income that could allow you to quit your job and work full time online, then this members-only training site is what I recommend. If you're serious about making some moves, they're your best shot at building some fat traffic to your brand and profiting from your blog!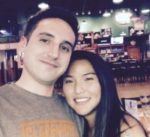 Nathaniell
What's up ladies and dudes! Great to finally meet you, and I hope you enjoyed this post. My name is Nathaniell and I'm the owner of One More Cup of Coffee. I started my first online business in 2010 promoting computer software and now I help newbies start their own businesses. Sign up for my #1 recommended training course and learn how to start your business for FREE!