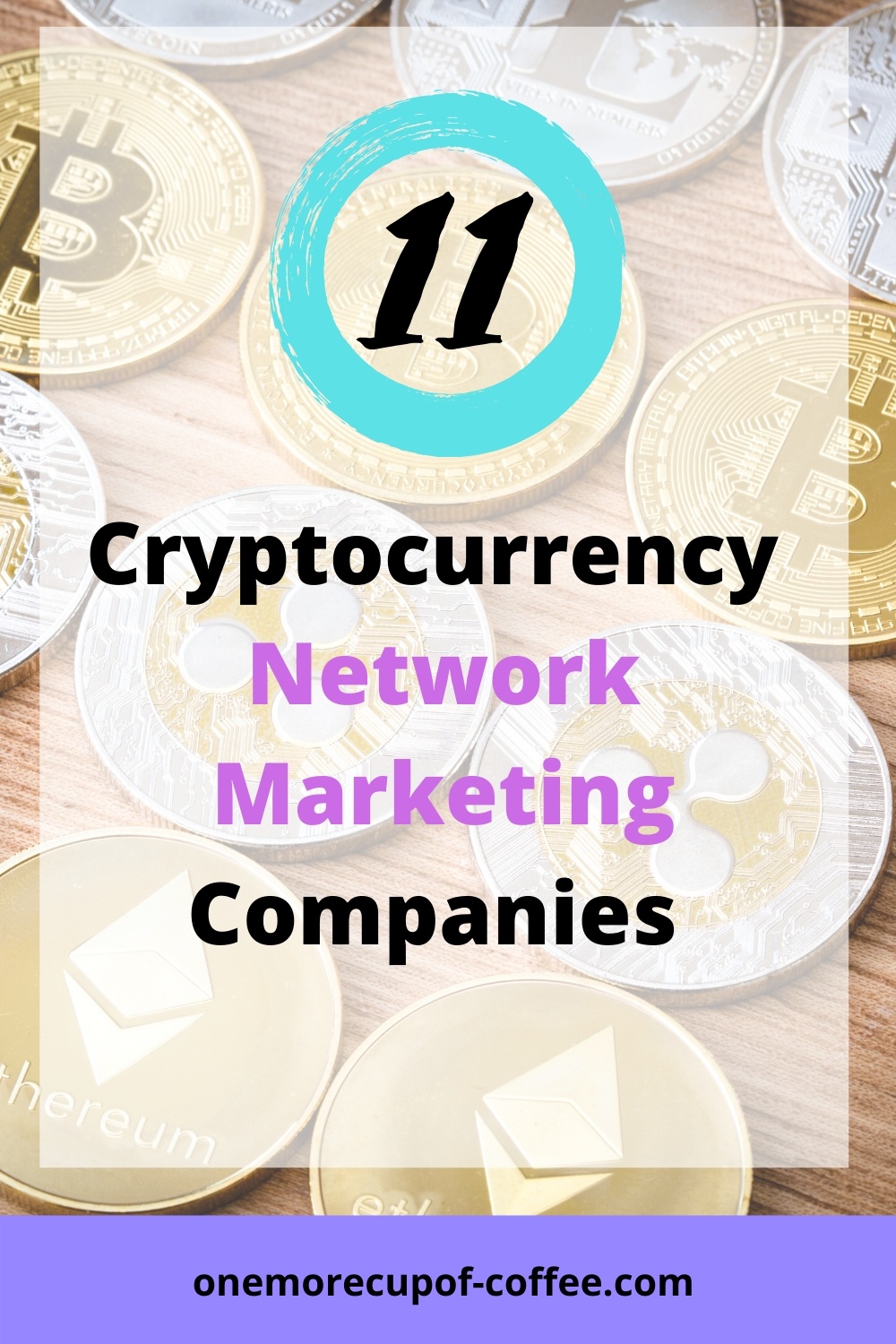 The idea of digital money might sound odd to the uninitiated – but cryptocurrency has become a huge field, one that continues to grow rapidly. No one really knows how long the trend will last. For the moment though, cryptocurrency is the next big thing and many people want to get involved.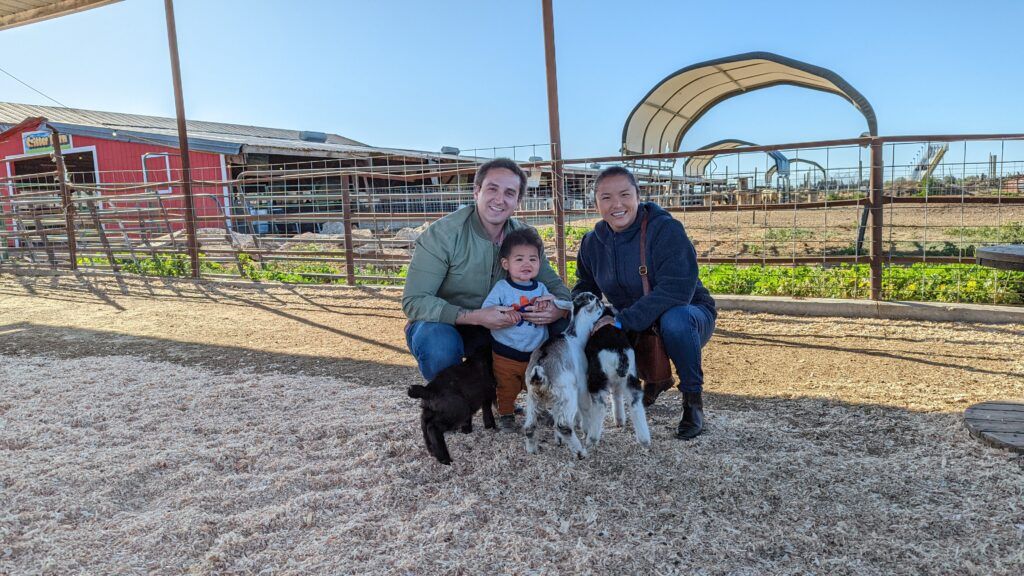 Are You Ready To Work Your Ass Off to Earn Your Lifestyle?
Are you tired of the daily grind? With a laptop and an internet connection I built a small website to generate income, and my life completely changed. Let me show you exactly how I've been doing it for more than 13 years.
We've written about cryptocurrency before, including whether you can realistically make money trading cryptocurrency. But, what about MLMs? These companies have jumped into the ring, offering countless 'opportunities' that let you earn money by promoting cryptocurrency to people that you know. Some of them don't even require you to trade the currency yourself.
There are many different companies in this field, with new ones popping up constantly. So, we're taking a different angle with this discussion. We're specifically looking at cryptocurrency MLMs that are known to be scams. These are the ones that you should avoid at all costs. Most will be completely ineffective as ways to make money, some will even rip you off in the process.
One final thing. Cryptocurrency is a very unpredictable field. Some of these companies will stick around, others will quickly disappear. But, if nothing else, the list should offer a guide to what is out there and how the processes work. The details will also show you key patterns. So, if you find a new company that seems extremely similar to one of these – you should probably give it a miss.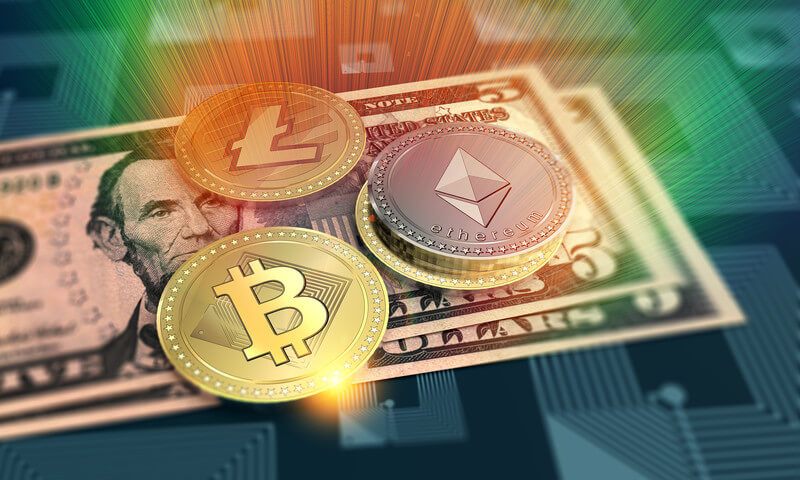 Cryptocurrency Network Marketing Companies
OneCoin
MinerWorld
BTC Global
Power Mining Pool
Kryptogenex
DavorCoin
BitConnect
USI Tech
Swiss Gold Global
Genesis Mining
R2B Coin
1. OneCoin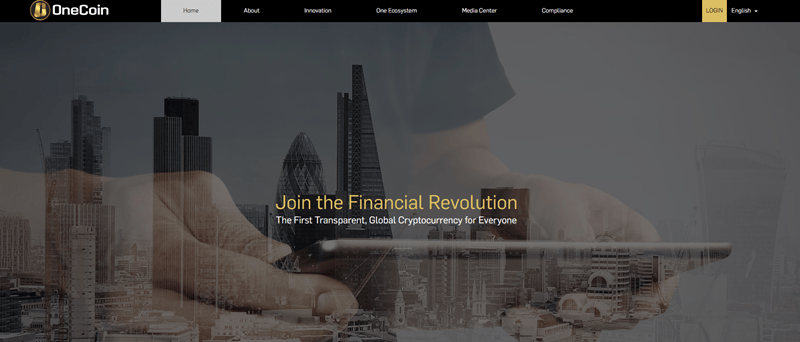 Focus: A unique cryptocurrency and educational packages
Minimum Cost: Around $120 (for an educational package)
Product Overview: OneCoin is still operational but the company has been getting a ton of bad press and has been the target of various legal issues. The company basically sells its own type of cryptocurrency – OneCoin. This is promoted as being 'easy to trade, mine and use'.
The idea sounds appealing. It suggests that anyone can get involved in OneCoin, even if they no nothing at all about cryptocurrency.
Oddly though, customers don't buy the cryptocurrency coins directly. Instead, the company sells various educational packages, through a platform called OneAcademy. The individual packages get expensive fast, such as 100 Euros (around $120 USD) for one of their smallest packages.
Commission Quick View: OneCoin isn't extremely open about their compensation plan. But, the general idea is that members get a 10% commission on selling the various educational packages. 10% commission isn't much. Still, the packages are on the expensive side, so the income per sale is decent enough.
The 10% commission also applies to your team – sort of. The downline operates through a binary structure, so you have two legs of recruits. You earn 10% from the sales of the lesser of those two legs.
People with higher ranks can also earn more from up to four generations of their downline, making up to 25% in sales. There are other bonuses along the way.
There is one serious issue with this design, the ranks. With OneCoin, the ranks are based on how much you pay to join. The packages that give you the high amounts of commission are also very expensive. All-in-all, it's a horrible design. You'd also need to get some people to join at those higher tiers to help increase the amount your team earns.
Why It's Risky: OneCoin has been immensely controversial, with many people calling it a Ponzi scheme. Investigations have also been launched in multiple locations, including Samoa and London.
OneCoin also isn't a particularly powerful cryptocurrency. It doesn't perform well in the market and is unlikely to ever see the same growth that Bitcoin has been experiencing.
There is also some concerning evidence that OneCoin didn't initially use blockchain (although they seem to now). The lack of blockchain basically means that the coins weren't initially trustworthy. OneCoin's main advantage is that it is a large company. This makes it easier to fight the various accusations that are being leveled against it.
Final Thoughts: Even if it manages to stick around, OneCoin isn't a good choice. The controversy surrounding it would make recruitment incredibly difficult. Who would want to join a company with so many complaints leveled against it?
2. MinerWorld

Focus: Bitcoin mining with 12-month ROI
Minimum Cost: $155 (an investment)
Product Overview: MinerWorld is an investment-based cryptocurrency company. The idea is simply that you invest money with them and then get regular income based on the amount that you invest. The different options break down like this:
Starter: $155 investment, return of $0.84/day
Basic: $310 investment, return of $1.69/day
Professional: $620 investment, return of $3.39/day
Enterprise: $1,250 investment, return of $6.84/day
Ultimate: $2,500 investment, return of $13.69/day
Prime: $5,000 investment, return of $27.39/day
Investor: $10,000, return of $54.79/day
You'll notice that none of these investments relate to cryptocurrency directly. This is because MinerWorld is apparently using these investments to fund Bitcoin mining.
That's the claim anyway. As with many similar companies, there's little evidence that MinerWorld is actually mining anything at all. The company may just be using the money from one set of investors to pay off the previous set. That pattern is a pyramid scheme, pure and simple. Some people will still earn money but only until the number of recruits dries up.
Commission Quick View: MinerWorld is another company that offers 10% commission. You earn 10% on the funds that any of your personal recruits invest. This means that you want them to join at the highest rank possible.
The team aspect uses a binary model once again, which is based on how the two teams match. In this case, the commission is between 10% and 35% of any matching total (with a daily cap). The difference from the higher team is then carried over.
The exact percentage is based on investment package. The higher your initial investment, the more you can earn from your team. This means you have to spend money to maximize your chance of earning it.
Why It's Risky: The first issue with MinerWorld is that they're under investigation. A Portuguese newspaper also reported that MinerWorld does not appear to actually be mining Bitcoin, nor do they have the infrastructure to do so.
The company's website is also low-quality for the type of service that they claim to provide. For example, they have many menu links but most of them go to the same page, which mostly focuses on hype, not substance. Other links go nowhere at all. There is also very little information about precisely how the company works or what they offer.
Final Thoughts: Even without the legal troubles, everything about MinerWorld sounds like a scam. You'd also be trying to convince people to invest significant amounts of money, in the hope that they get a return. I can think of better ways to earn.
3. BTC Global

Focus: Investment company that pays in Bitcoin
Minimum Cost: $1,000 (an investment)
Product Overview: BTC Global is a recently suspended cryptocurrency scheme. The company was another investment-based cryptocurrency option. Their lead trader was a man named Steven Twain, who apparently had a history of success with binary trading.
Members could basically choose how much they invested, for a 14% return on investment. That money would then be returned via Bitcoin, within 8 to 14 days. Oh – and the minimum investment is $1,000, so only serious investors need apply.
The idea is fairly absurd. Trading is never a guaranteed process. Even the best traders regularly lose money. And honestly, a 14% return on investment is far too high to be realistic.
Commission Quick View: If you wanted to earn from recruiting others, the first step was to get five others to join. Hitting that goal would give you 4% of all funds that your direct recruits deposited each month.
Getting more people to join would have increased the number of ranks that you could earn from. For example, getting 15 people to join let members earn 4% at their second level (so the recruits of their recruits). Getting 30 people to join also gave 3% at the third level.
Overall, the commission amounts for BTC Global were horrible, especially as you didn't earn anything until you got five people to join. The only advantage was that at least you would make 4% on $1,000 or more, rather than a $100 investment. Of course, the high investment amount would also decrease how many people wanted to join in the first place.
Why It's Risky: BTC Global is now suspended, so you couldn't join it anyway. But, the company clearly shows why trusting in cryptocurrency companies is so risky. According to their website, the trader Steven Twain has effectively disappeared, taking everyone's money with him.
This has also resulted in at least one lawsuit against the company. It's likely that more will follow.
Realistically, it was always obvious that BTC Global was a scam. The return on investment claims were simply too high and unrealistic. Claims like this are a key warning sign.
Final Thoughts: BTC Global may have collapsed but there are plenty of similar companies these approaches. Watch out for excessive claims and stick to companies that provide proof of their processes.
4. Power Mining Pool

Focus: A cryptocurrency investment company
Minimum Cost: €50 (an investment)
Product Overview: Power Mining Pool is another cryptocurrency coming that has recently gone under. This one claimed to mine multiple types of cryptocurrency, using funds from investors. Anyone who invested earned the Euro value of those coins, along with any profits from trading.
To join, members needed to first purchase Bitcoins and then deposit those with the company. There were no specific products on offer. Instead, the focus was investment only. Members needed to deposit at least €50 worth of Bitcoin and were promised at least €70 as a return.
Commission Quick View: Power Mining Pool operated through a unilevel plan. This style involves a pyramid-like structure, where recruits are positioned based on who recruited who.
In this case, members earned 10% commission on the investments of anyone they recruited. They then earned 5% on their second level (recruits of those recruits), 3% on the third level. There was a total of 10 levels, although half of these offered just 1%.
Power Mining Pool also used a rank-based structure to determine payment. The ranks of members were determined by their initial investment and by their recruits. Hitting higher ranks meant additional bonuses. But, the required investments were considerable. For example, the second rank had a minimum investment of €1,000 while the third rank had a requirement of €2,500.
Even if you could have got people to join, most wouldn't have been willing to invest enough to go up the ranks. As a result, building a decent team and earning from them would have been tough.
Why It's Risky: The collapse of Power Mining Pool came after a North Carolina cease and desist order. The order was based on multiple violations, including the company offering unregistered securities.
Admins of Power Mining Pool did leave messages for investors shortly after the website was taken down – followed by radio silence. Needless to say, investors probably won't see their money again.
Final Thoughts: The investment model is never an encouraging approach. Besides that, Power Mining Pool was another company that made grand claims but offered no significant proof.
5. Kryptogenex

Focus: An education-based cryptocurrency company
Minimum Cost: $250 (membership fee, paid in Bitcoin) + $50/year (license fee, also paid in Bitcoin)
Product Overview: Kryptogenex claims to train people in the cryptocurrency field. The idea is that if you have information, you can then take full advantage of cryptocurrency and make money from it.
Membership costs $250 and provides three sets of training, called Bitcoin 101, Cryptocurrency and Cryptocurrency Advanced. Kryptogenex claims that the training is regularly updated, with new videos being added each month.
The biggest problem? You have no idea what you're getting. The company gives no samples of the videos and little indication of what the training includes. Honestly, if someone was going to pay $250 for cryptocurrency training, they'd want some indication of what was on offer. For that matter, they'd probably buy from an expert in the field, not an obscure company peddling in hype.
I have a personal gripe too. All the information that Kryptogenex does offer is through an annoying slideshow that is difficult to navigate and cannot be paused. That's never a good way to present details to potential customers.
Commission Quick View: Kryptogenex focuses on the idea of earning while you learn, which just means that you're promoting the opportunity to others.
To begin with, members earn $100 USD for every sale they make, which is a 40% commission rate. That rate is honestly pretty good – better than most companies in this field. Oddly, the commission is paid in Bitcoin. As a result, you might get a little more or a little less than $100.
There is also an added bonus if you sell to customers (people who don't become affiliates themselves). Here, you get an additional $25 per sale and another $250 bonus for every ten customers that you sell to.
The team aspect is a variation on the binary model. As part of this, Kryptogenex gives members points for the sales that they make. Each time you get two points in one team and one in the other, the team cycles and you can earn up to $25. The 'up to' is their phrasing and it's not clear what the income range is here.
Kryptogenex also mentions a spillover aspect, which may increase income potential. But, this isn't explained very well. Either way, you need to make consistent sales to earn from the company. And honestly, I'm still not convinced people would buy the educational information to begin with.
Why It's Risky: The biggest issue with Kryptogenex is the people behind it. One of the co-founders (Stephen McCullough) has a history in this field, as he was involved with the company SkyBiz, which was sued as a pyramid scheme.
This pattern doesn't necessarily mean that Kryptogenex itself is a scam. After all, Kryptogenex does have multiple co-founders. Even so, the issue is a serious red flag.
Final Thoughts: Because there is an actual product, Kryptogenex is better than most of the companies in this field. Still, be wary about them. Even with the training, you're really just promoting the chance to make money. That's tough enough normally and it's even harder when you're focusing on cryptocurrency.
6. DavorCoin

Focus: A unique cryptocurrency
Minimum Cost: Unclear
Product Overview: DavorCoin offers a new cryptocurrency (simply called DavorCoin), which is meant to become as popular as some of the big players in the field. There has been a considerable amount of hype surrounding it, with some considering the currency to be the next big thing.
There are a few unusual and interesting elements as well. For one thing, the coin is a hybrid coin and allows for both POW and POS. If this doesn't mean much to you, don't worry. The basic idea is simply that the coin has advantages over many others in the market.
DavorCoin also has a lending platform. Here, members get to loan their coins back to the company, earning interest in the process. The idea is similar to what the investment cryptocurrencies claim – so, you can theoretically earn money on your investment, without having to do any work.
For this aspect, it takes at least 89 days to get any money back – and that's only if you lend them $25,001 or more worth of coins. Other lending amounts take longer to provide a return, starting at 299 days for a $100 to $1,000 investment.
There is a second aspect, where you stake coins. With this approach, you're leaving coins in your account with the company and earning more (you're not allowed to touch them). It's kind of like getting interest from your bank.
Commission Quick View: While you can just earn through investment, DavorCoin also offers the ability to recruit. Here, the company follows a unilevel plan. You start off earning 8% from people that you directly recruit, then 4% from their recruits (your Level 2). Level 3 gives 2%, Level 4 gives 1% and Level 5 gives 1% too.
There is also a Platinum Affiliate status, which can increase commissions. But, DavorCoin doesn't offer details about the commission rates or how you can become a Platinum Affiliate.
It's also not clear whether you have access to all the commission levels at the beginning or not. Many companies require you to progress up ranks first. For most companies on this list, that process is strongly associated with how much you invest. DavorCoin is probably similar.
Either way, you could theoretically earn, as long as you could consistently recruit. Of course, recruiting into a cryptocurrency MLM is no picnic, especially as many people don't know the first thing about cryptocurrency.
Why It's Risky: So far, DavorCoin seems typical enough for this field. However, there was recently a cease and desist order issued against it in Texas. The order is the result of numerous issues that suggest fraud, including a failure to disclose assets. This is an indication of a serious problem.
Responses to such orders have been mixed. Some companies continue to operate anyway, while others shut down. Regardless of how DavorCoin responds, the order is not a good thing. If nothing else, it will make recruitment much more difficult.
Final Thoughts: The cease and desist order is reason enough to avoid DavorCoin. And honestly, the whole model they're following is suspicious. There is too much risk and a good chance that you'd never get any investments back.
7. BitConnect

Focus: A unique cryptocurrency (BCC) and a trading platform
Minimum Cost: Unclear
Product Overview: BitConnect is a prominent example of the risks in this field and was one of the earliest cryptocurrency lending schemes. Yet despite all the bad press it has received, the currency is still being traded and the website is running.
BitConnect offers a coin called the BCC (short for BitConnect Coin). While the coin is traded in the open market, it isn't really usable as currency (which is the pattern with so many cryptocurrencies).
The main angle for BitConnect is their lending platform (well, that was the case – more on the change soon). This idea is similar to the approach that DavorCoin promoted. So, customers purchase the BCC and lend them back to the company, for a return on the investment.
BitConnect made large claims about what people could earn, including many unrealistic ones. The company also doesn't have any actual products to offer. Instead, the emphasis is simply on the coin.
One other thing to note. Like most similar schemes, members don't really own the coins that they invest. This means that they can't cash out when the value of the coin increases. This is one of the largest issues with the whole scheme and is a serious red flag for anyone joining.
Commission Quick View: At the beginning, the BitConnect plan was paying out well, which fed into the hype that surrounded it. Members were earning as much as 20% for referring others into the company. That's a pretty impressive amount, especially if the people you referred invested significant amounts.
But, the commission rates dropped over time, to around 2%, 3% and 5%. That's more in line with other companies in the field and is much less exciting.
The general pattern was the same as always, get others involved, build a team and earn from your downline. When the hype for the company was high, the approach was somewhat achievable and members did earn money (some of them at least). But, that's not really the case now.
Why It's Risky: There are so many issues with BitConnect that it's hard to know where to start. But, near the beginning of 2018, BitConnect announced that it was closing down services, partly as the result of bad press, along with cease and desist letters. Since then, the company has effectively collapsed, resulting in a loss of around $2.4 billion dollars in value for the currency.
Somewhat surprisingly, the BCC coin is still being traded. An alert has been issued about the currency, urging people to avoid investing in it.
Final Thoughts: BitConnect highlights everything that is wrong with this industry. While the BCC is still trading, the rest of the scheme has collapsed. Clearly, there is no more money to be made here.
8. USI Tech

Focus: Bitcoin trading software
Minimum Cost: Free to join (can be an affiliate without investing)
Product Overview: USI Tech offers automated software for Bitcoin mining and trading. The software is meant to the be the first of its kind, potentially providing beginners with an easier introduction into the cryptocurrency field. Of course, trading software tends to sound better than it actually is.
USI Tech claims that the software can create passive income for users. The payout is apparently around 1% per day (for five days each week). This results in a 140% return for the lifetime of the company's 140-day package. As the returns are only for five days each week, it takes longer than 140 days to see any money back.
The style is similar to the various investment schemes on this list, even though USI Tech doesn't rely on that terminology. Once again, the claims feel unrealistic. It isn't clear how USI Tech could possibly make those consistent returns through trading software. Proof certainly isn't provided.
Members also need to purchase a license for the software, which is the main product that USI Tech sells (this is around $600). But, details about how to do so or what you do with the software are not provided on the site.
Commission Quick View: First off, there do seem to be some commissions from simple sales. But, details on this aspect aren't provided (it's unclear why).
To earn from your team, you need to purchase a software license yourself. You also need three direct recruits who have made that purchase, or three recruits/customers who have purchased 12 BTC (Bitcoin) packages between them.
The team plan itself follows a 3×3 matrix style and includes direct partners, along with spillover partners. The matrix is filled left to right, regardless of who recruited who.
We're not going to talk about the matrix in detail because honestly, it's not worth the effort. The simple answer is that this style is a bit more complex than usual and doesn't offer any significant advantages.
Why It's Risky: USI Tech has had multiple issues with regulators, despite claiming this isn't the case. One of these is a cease and desist order in North Carolina. The company did not respond to the order, which represents a violation of securities law in North Carolina. As a consequence, USI Tech is now banned from operating in the state. In fact, USI Tech can no longer operate in the United States or in Canada.
USI Tech itself continues to operate but the litigation is clear evidence that something is wrong. Many companies on the receiving end of similar actions have been unable to continue operating. It's likely that the same will happen for USI Tech, sooner or later.
Final Thoughts: USI Tech sounds unique but it really isn't. The company just follows the same trends as others, with similar limitations.
9. Swiss Gold Global

Focus: Cryptocurrency mining and investment, along with purchasing silver and gold
Minimum Cost: $170 + $50/month (for membership and investment)
Product Overview: Swiss Gold Global is a more complex company than many of the others out there. Their marketing focuses on multiple angles, including the ability to buy Swiss certified gold and silver (using Bitcoin), to mine various cryptocurrency and to use training programs.
There are various individual packages for members to choose from:
Miner: $170 + 50/month
Silver: $249 + $50/month
Gold: $797
Miner Executive: $3,000
Ambassador: $3,000
Platinum: $5,000
The tiers offer the same general features, although there are some differences. For one thing, each of them offers a daily payout on mining, with the rate of payment increasing from one tier to the next. The most expensive options also make distributors qualified for Ambassador Leadership Bonuses.
The most unusual part is the ability to buy physical gold and silver at wholesale prices (well, what they call wholesale anyway). That might appeal to the right audience but it's still not amazing. The rest of the approach is pretty typical for a cryptocurrency MLM. For the most part, you're effectively investing and hoping to see a return on your money.
Commission Quick View: Swiss Gold Global uses a rank-based compensation plan. To progress up through the ranks, you need to maintain a certain amount of sales each month. After the first rank, you're also required to have a certain structure in your downline.
The sale goals can come from sales of gold and silver, or from membership sales. Oh – and there are sales goals to be active too. You need either 500 PSR (Personal Shared Volume, from selling gold and silver) or 50 PV (Personal Volume, from selling memberships) per week for five weeks.
Another aspect is base commissions. Members do get paid for sales. The amount depends on what people buy but seems to be around 10%.
The team aspect follows a basic unilevel plan. In this case, there are seven different levels of payment, starting at 5% from your first two levels. There are bound to be various bonuses along the way too.
Why It's Risky: Swiss Gold Global hasn't faced as much controversy as the other companies on this list. But, that trend may be coming to an end. They were recently named, along with Genesis Mining, in an administrative proceeding by the Securities Commissioner of Southern Carolina.
Final Thoughts: The gold and silver aspect of Swiss Gold Global is unusual and sounds like it could help you sell to a wider audience. But, the litigation makes the company less reliable. And honestly, the silver and gold angle isn't that great. It's directly tied into the cryptocurrency components of the company, so you'd still need an audience that understands some cryptocurrency concepts.
10. Genesis Mining

Focus: Bitcoin and cryptocurrency mining
Minimum Cost: Unclear as contracts are currently inactive
Product Overview: Genesis Mining is one of the larger Bitcoin mining companies in the field. They claim to have all the hardware that you need and do provide more evidence than most alternatives in the field. The services aren't limited to Bitcoin either. Instead, they offer contracts for five other cryptocurrencies as well.
For each currency, Genesis Mining has various mining packages that people can purchase. There are also custom plans, where members can choose their own parameters. All of the plans also have a maintenance fee. This is designed to cover aspects like the company's hardware and the power that they're using.
The underlying concept is that mining coins yourself is a power drain and requires hardware. That's no good for a beginner, especially as setting that all up takes time and some knowledge of the field.
But, despite bold claims, most of the Genesis Mining contracts are unavailable, even for Bitcoin. This is a concerning pattern and doesn't bode well for the company. Time will tell whether these are reopened.
Commission Quick View: The compensation plan for Genesis Mining seems to change over time and the company isn't very transparent about it. Current information suggests that members get an affiliate code, which just provides the recruiter with a 2.5% hashpower increase, not any income.
That hashpower increase could theoretically convert into extra money for you. But, it's not the same thing as actually earning.
Earlier discussions and reviews suggest that there was a more typical MLM scheme in place. Here you did earn money from people's purchases and there was a team component as well. The change may be an indication that Genesis Mining isn't doing that well.
But honestly, it's hard to know. The company offers few details at the best of times. The MLM component may even still be going in some shape or form.
Why It's Risky: Genesis Mining was named in the same cease and desist order that Swiss Gold Global received, which is an immediate strike against it. There have also been various complaints against the company, with many people stating that the company is barely paying out and certainly not meeting their claims.
Another problem is that Genesis Mining tends to ignore the complaints and controversy that they receive. Instead, they simply keep promoting the service and selling their contracts.
The current litigation means that Genesis Mining cannot operate legally in South Carolina. They're free to carry out operations in the rest of the United States, for the moment anyway. But, South Carolina securities law isn't that different from the rest of the nation. Sooner or later, Genesis Mining will run into similar issues at a larger scale.
Final Thoughts: Genesis Mining may be a large company and members were probably earning at one point in time. But, it currently appears to be yet another scam, one that will probably cost you more money than you ever earn.
11. R2B Coin
Focus: Investment with a unique cryptocurrency
Minimum Cost: $28 (a membership fee) + $100 (for 100 R2B coins)
Product Overview: R2B Coin is a cryptocurrency option that seems to be managed out of Hong Kong. It is a relatively new entry in the market, although it has been gaining traction.
Like many others, the company has its own coins (R2B Coins). The company sets the value of these, giving them the ability to manipulate them at will. The style is very different to cryptocurrencies like Bitcoin, whose prices are influenced by market fluctuations.
There are various levels of investment to choose from. The first is Trainee, where a $100 investment will give you $100 in the R2B Coins. The next is Manager. Here, the investment is $500 and you get $520 in R2B Coins. The same pattern continues, up to the highest rank (Chairman). This one requires a $50,000 investment and gives $65,000 of coins.
Members could theoretically earn money from the coins, if they increased in value. But, the company controls the value of the coins – so it's hardly a fair system.
Commission Quick View: The compensation plan for R2B Coin uses a binary system. This means that members need to recruit at least two others, one for either side of the team.
R2B Coin pays based on points. These are associated with the various packages. The more expensive the investment package, the more points a recruit is worth. To earn, you need to have 100 points on your smaller team and 200 on your larger. Each time that happens, you earn $50.
As an indication, the $500 investment only gives 30 points, making it difficult to cycle the team even once. The team commissions are also capped. To increase that cap, you have to recruit more individuals.
Beyond this, there is a small unilevel plan that provides residual commissions. This is another way to earn, although it still relies on recruitment. In fact, you need to recruit at least four people to earn any commission through this unilevel aspect.
Why It's Risky: R2B Coin is the subject of investigation in Texas, which has included accusations of fraud and a cease and desist order. Like most such companies, R2B Coin isn't legally registered to sell securities in the United States anyway. The litigation alone suggests that R2B Coin simply isn't going to last.
Even if they did somehow manage to keep operating, the controversy won't make recruitment any easier.
Final Thoughts: R2B Coin looked shady right from the beginning and isn't unique in the slightest. The current investigation is just one more reason to avoid it entirely.
Top Pick? Not This Time
Needless to say, none of these companies are a good idea. Some of them won't still be running by the time that you read this post. Others are simply going to cost you money and time, without offering much in return. They just not worth the risk. In fact, I recommend you stay away from any specific cryptocurrency that's going to pay you for referrals. Any crypto company at all with "multi levels", I also recommend you stay away from.
But can you make money in crypto other than buying coins and tokens? Yes. I've got a huge list of cryptocurrency affiliate programs you can browse. Many even pay in Bitcoin, meaning you can earn crypto without having to use an exchange. What's the difference between affiliate stuff and MLM stuff? There's only one level to affiliates, meaning there's no "pyramid" aspect to it. You can still get paid to talk about your passion for crypto, without getting involved in any scams, or taking on the risk of ICOs.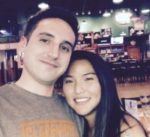 MLM Critic & Author: Nathaniell
What's up ladies and dudes! Great to finally meet you, and I hope you enjoyed this post. I have to be honest though. I'm not a big fan of MLM. Tried it. Hated it.
Affiliate marketing is cheaper, faster, and easier. See for yourself and join millions of other successful affiliates generating income from their blogs!
No inventory. No fees. No recruiting. 3 BILLION potential buyers online.
Reader Interactions