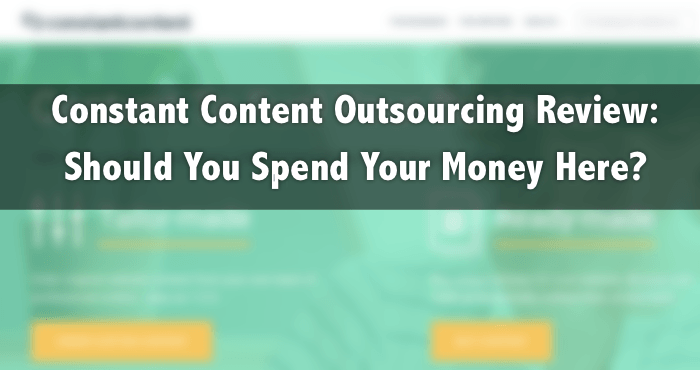 Constant Content was one of the top three content outsourcing services I wanted to try for this series of articles on buying content online. Actually, the series is about a lot more in terms of running an affiliate business, since outsourcing is necessary for business scaling, as well as an important lesson task delegation, time management, and just living a better life in general. After all, I started an internet business to free up time and not work in a cubicle. So why would I spend all my free time working from a self-imposed cubicle at home?
Anyway, I'd like to find out where my (and your) money is best spent with these outsourcing services. My initial idea was that most would be junk articles that newbies buy because they can't tell the difference between good or bad content. They just want something that ranks for Keyword XYZ!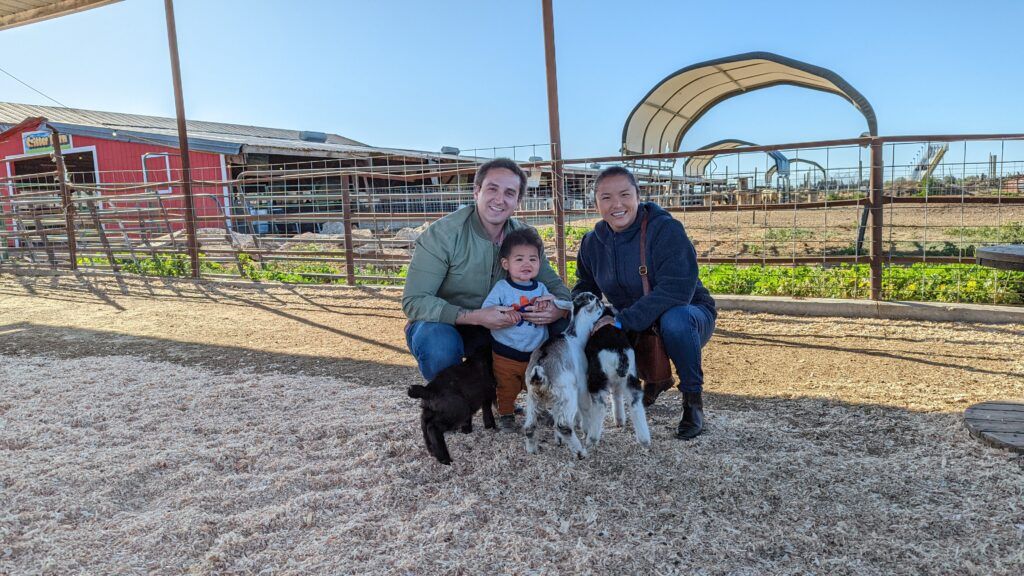 Are You Ready To Work Your Ass Off to Earn Your Lifestyle?
Are you tired of the daily grind? With a laptop and an internet connection I built a small website to generate income, and my life completely changed. Let me show you exactly how I've been doing it for more than 13 years.
However, I've discovered that a few of these content outsourcing services deliver some excellent value for the cost per word, and can save you a lot of time, or help grow your business more rapidly. Should Constant Content fit into that picture, or are there better resources out there? Let's find out!
Getting Started with Constant Content
Getting your first article with Constant Content comes with more options than most. To be honest, I don't think most of the options are that useful. For example, you can buy "ready made" content. Sometimes you won't even get the full licensing rights to the content and will still pay $0.05 per word for a 600 word article…it just doesn't make sense. They have another option called "Casting Call", in which multiple writers can apply for your project by submitting proposals, but I'll be you'll pay a lot more for that option.
The main ones I recommend focusing on would be the "Call For Articles" and the "Targeted Request". The first of which is like submitting your article to a pool of writers, and whoever wants it takes it (fast). The second option is to seek out specific writers, though you may want to work with a few on the site first! I'd be interested to know more about the "Expert Group", but I'm not convinced about how they would hire true experts and just have them on staff.

Pricing: Is It A Good Price For What You Get?
I like to get this part over with first, rather than drag you through the whole ordering process first. The pricing system of Constant Content is unique, in that you can choose the price you want to pay for your article. Unlike many other content bidding services like Textbroker where you pick a "star rating" for your writer, this dumps your article and a price range to the writers, then whoever wants it picks it up.

On one site, it's good because you can pay exactly what you want, and you may luck out with a good writer who needs the work. On the other hand, there doesn't seem to be a clear indication of whether or not the higher paid writers are actually vetted for higher quality. I assume there's some kind of 'tier' system running in the background, but who knows.
For a 1500 word article I chose the $50-$100 range. It ended up costing me $80 for 1521 words, which works out to about $0.05 per word. This is pretty much middle-of-the-road pricing based on what I've paid before.
The quality of the article pretty much matched the price I paid. There were only a few grammar errors, and the article was ready to publish other than that. It was a "list" style article, that contained an introduction, some explanatory comments, and then lists of items with 150-word explanations for each item.
The article was not amazing, but it got the job done. With about 15 minutes of editing I made it amazing, and got it published. For targeted keyword research, I think .05 is fine to pay, and I'd pay .05 – .08 per word for ready-to-publish content I think has a good chance of ranking. However, for mass production content with the intent of monetizing with display ads, $80 per article can get expensive really quickly. Just publishing once per day will cost you $2400 per month.

Hiring Writers
The great thing about places like content mill style services, including iWriter, Textbroker, Hire Writers, and Crowd Content is that you can just drop of your request, and it gets picked up and finished relatively quickly. With more customized pieces of content, you have to do a lot of back and forth with your writer. Although the product usually turns out better in the end, not all websites (especially websites designed for profit) are about writing the "best" content. They're just about writing content that get traffic and converts.
In this way, hiring writers with Constant Content is super easy. In fact, it's even easier than other places I've tried before because they don't ask you a lot of questions to begin. While other services have been extremely explicit, so much so that they include an option for "tone of writing" in their template submission area, the article request form for Constant Content is pretty sparse.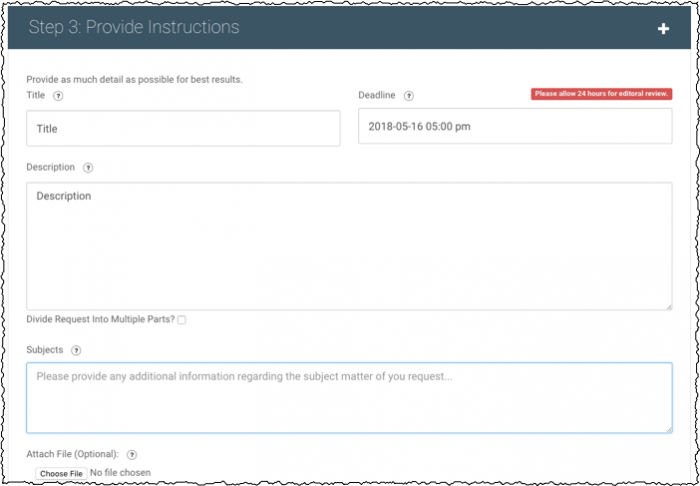 You could also add images or files here, potentially show show examples of what you mean within the description. The single box for description has the advantage that you can put whatever in there, and you don't have to follow a specific formatted request like with other outsourcing services. The downside is that it's tempting to just put a couple sentences, and hope for the best.
Another great thing about hiring with Constant Content is that you can actually communicate with the writers! I was able to chat to the write that picked up my project before and after she wrote it. This is not always the case, as some writing services protect their writers for fear of them being poached. It's pretty annoying to communicate with a writer using a middle man. Some services don't even allow for edits once the article is done, so CC gets two thumbs up in this area.
I've had other services charge .08 per word with no edits or communication allowed, so the .05 per word I paid, which included unlimited edits was definitely worth it.

About Keyword Research
Constant Content doesn't provide any kind of keyword research or packages. You may want to check out Content Refined for that, or learn how to do keyword research yourself. If you know how to do keyword research, but don't want to spend the time doing it, you can also outsource this to a VA. From what I've seen with "keyword packages", is that they are not double checked for usability. They are just a product of whatever metrics the company decides are "good", and they may or may not make sense or be worth writing about.
As I learn more about SEO, I'm finding that making money isn't so much about flat out ranking, it's about ranking for terms that count. Check out my post about keyword generators, or instructions on how to use my keyword tool.
Content Quality Review
The quality of the content was good to good+. The grammar was fine, and it was free of spelling errors. It passed Copyscape, and it followed my format. However, as is my gripe with most content mill style outsourcing services, the writing wasn't inspiring. I'm not saying that I expected it to be! I'm paid a relatively inexpensive price for a good quality article. However, I wouldn't feel comfortable publishing it to my website as it was delivered. It was obviously outsourced, so I did need to do some editing to give it my own flare and really make it "pop".
If I wanted to be more involved in my website, Constant Content would be a decent service to go with, because I could get a lot of basic content written quickly, for a good price, and then edit and publish to my niche website. However, the point of this series is to find the most hands-off outsource writing service, for a price that can keep my website profitable. In other words, it's not time or cost effect for me to use Constant Content right now. I'd need to dedicate too much time to editing, and the articles aren't cheap enough to make it worth it…for me…and for this project.

Negatives To Consider
Must deposit "credits" to activate your account
If credits don't match price of article, you pay the price in full, then get a refund for the credits
Getting first article takes longer than usual, including time to approve request, approve credits, then allow writers to pick up article
Their listed "typical" pricing for articles is skewed high
Final Word: Was Constant Content Worth The Time & Money?
Constant Content will be a great match for some businesses, and some projects. They have a high quality service, with a variety of options to fit many content needs. Their signup and approval process for clients is a bit cumbersome, but once you get rolling, everything is pretty standard and works well. I like that I'm able to have direct communication with the writers to get edits and changes.
Overall, I was happy with the content I received at the price I paid. That being said, they are not exactly right for my project, and they are not my favorite outsourcing service so far. I prefer Textbroker for template-style, formulaic projects, and I prefer UpWork for freeform, natural projects and developing long term relationships with writers. I find that I can establish a lot more mutually beneficial relationships by leveraging the chat rooms and automatic tracking systems available on UpWork.
---
What's been your experience with Constant Content? Are you a writer or client? Let us know your comments below, or recommend an website to hire writers and we'll check it out.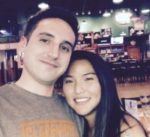 Nathaniell
What's up ladies and dudes! Great to finally meet you, and I hope you enjoyed this post. My name is Nathaniell and I'm the owner of One More Cup of Coffee. I started my first online business in 2010 promoting computer software and now I help newbies start their own businesses. Sign up for my #1 recommended training course and learn how to start your business for FREE!