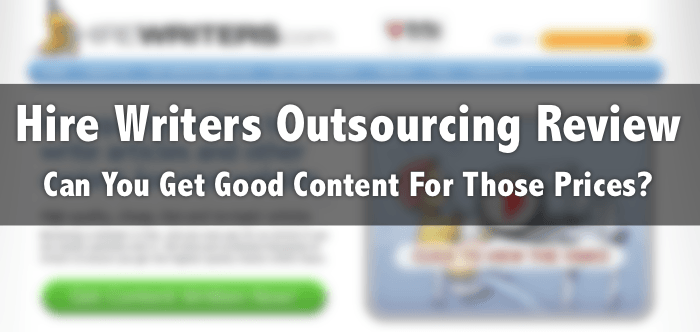 With an apt name name like Hire Writers, can this company deliver good quality content fo those prices advertised on its home page? As part of my series of articles on outsourcing content I decided to give Hire Writers a try, and see if they would be a good fit for a long term business relationship. My goal is to be able to outsource 100% of the content for my niches sites, and still have them be profitable. It doesn't matter what the profit is – $1,000 or $10,000 (though preferably the latter!). The idea is that if I can consistently build niche websites to profit, then I can repeat the formula to build passive income.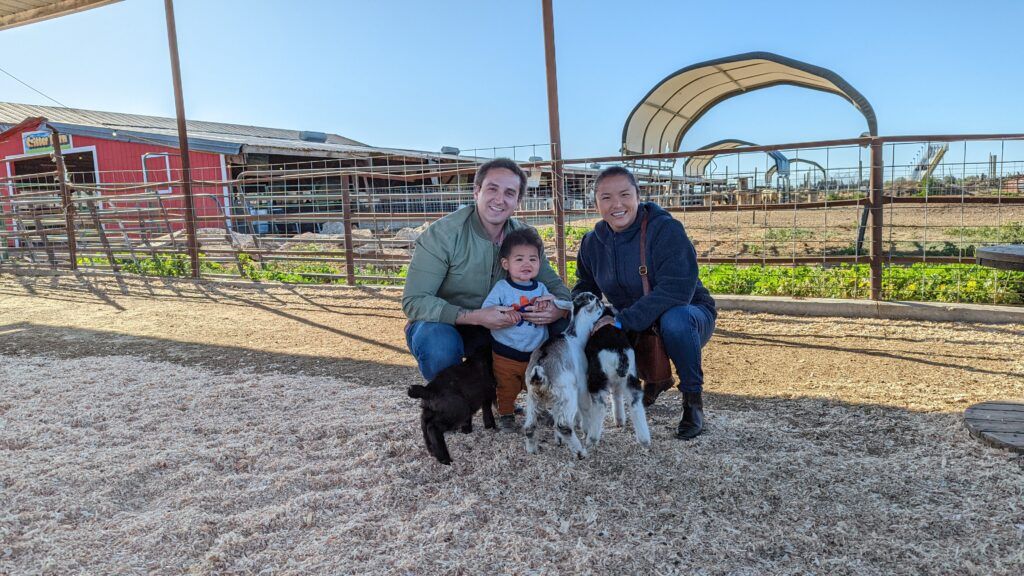 Are You Ready To Work Your Ass Off to Earn Your Lifestyle?
Are you tired of the daily grind? With a laptop and an internet connection I built a small website to generate income, and my life completely changed. Let me show you exactly how I've been doing it for more than 13 years.
The biggest hurdle at the moment though, is getting good quality content cheap enough to make it cost effective to build these affiliate sites. Great quality content costs a lot, so publishing a $100 article once per day means I'll be spending three grand per month right out of the gate.
Getting something cheaper, perhaps at $40 per article, will only cost $1200 per month, meaning the website only has to gross $2200 per month to make it one grand per month passive income. However, the quality of the content makes it harder to rank, and almost impossible to convert.
Anyhoo, that's my goal, and that's what this Hire Writers review is all about. Regardless of whether or not Hire Writers is a fit for my project, they might be a good service for your project. Keep reading to see the pros and cons of this content outsourcing service, and what alternatives there may be out there.
Getting Started with Hire Writers
I was a bit hesitant to order from Hire Writers at first because of the poor website design. It had a very early 2000's look to it, like it hadn't been updated for a while. However, the newest "update" was as recent as 2017, and this service came recommended on a recent blog post I read, so I decided to pull the trigger and sign up.
Signing up is pretty simple, and I was able to order my first article within 20 minutes, after getting all my information organized.
Pricing: Is It A Good Price For What You Get?
The pricing for Hire Writers was exceptionally cheap. I was charged about .03 per word, and was delivered a 1000 word article within 3 days. The quality of the grammar was good enough at three cents per word. Overall, I I'd give the quality of this particular article a rating of somewhat valuable.
That being said, the article was only 1000 words, when the parameters were 1000-2000 words. The content of the article also contained a large number of bullet points, which makes me think the writers was just getting info from the products and rewriting it in bulleted list form. The style of writing also reminded me very much of a non-native English speaker. The grammar was pretty much fine, but the writing was very monotone, with short sentences and lack of human element to it.
In order to get this article to rank for its keyword, I'd probably have do independent research to double the size of the article, improve the writing quality, and do all the typical post formatting involved in uploading to WordPress.
Although this article was cheap and fast, with the amount of work it would take to make it usable, Hire Writers is not high on my list of service to "retry" a second time and update my reviews. That being said, if you do want to spend time editing articles and just want a piece of basic content to work from, Hire Writers is still miles ahead of Fiverr in terms of their submission and delivery process, so they are worth checking out for lower end content.
It's also worth noting that I did choose the highest tier of writer, so the quality won't get much better than what I described above. The highest tier (Expert) of writer was $32.40 for a 1000 word article, while one step down (Skilled) was only $14.40 for a 100 word article!
I found that I got much better value from Textbroker, and although the price was more expensive (almost double!), the articles from Constant Content were in "ready to publish" shape, and still reasonably priced at .05 per word.
Hiring Writers
Funnily enough, hiring writers at Hire Writers is a breeze. Their submission systems is very simple, and although it certainly leaves room for a lot of "whatever" type of articles being delivered, is also means that ordering can be super fast.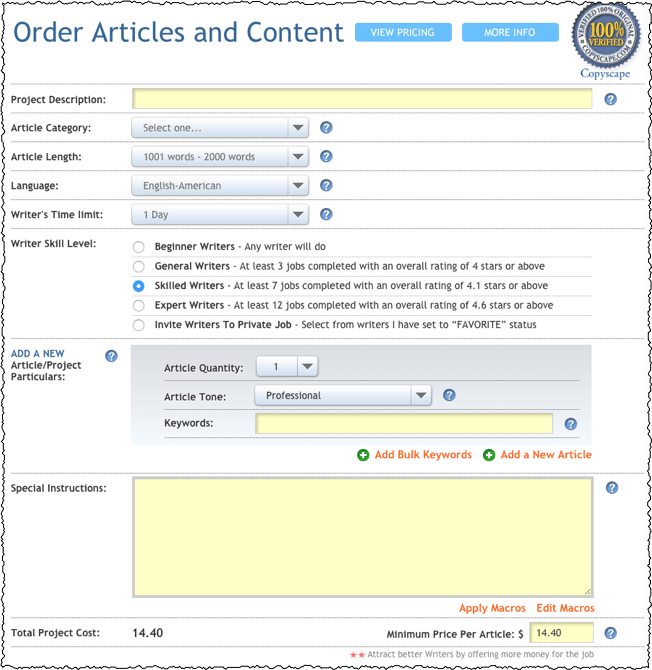 All you have to do is pick a tone, add a keyword or two, and choose your writer quality. However, keep in mind that the few instructions you put, the more freedom your writer has to make you an unhappy client LOL. I made sure to include specific instructions in the "Special Instructions" area, including a full template, with suggested word count, and ideas of what to include. The writer pretty much threw the word count suggestion to the wind, but a better writer could have written an excellent article for this project!
My article was picked up right away and was delivered in three days flat. I got an email when it was done. Though I wasn't thrilled with the article delivered, the speed was certainly something I'm not used to! Usually, it takes a day or two to get picked up, and a writer may even drop off. Usually I have to wait about 3-5 days for a completed article, at least the first time around, before a schedule is established.
Another great thing to mention about Hire Writers is that you can communicate directly with the writers and ask for edits. Some writing services block this ability, so that you don't "steal" their writers. I didn't ask the writer to correct anything, but it was an option.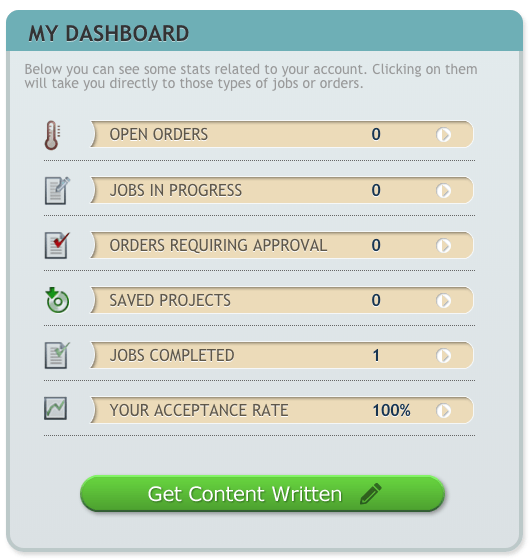 About Keyword Research
Hire Writers doesn't offer any keyword research services, but I probably wouldn't recommend a service like that anyway. So far, every "keyword package" I've seen or bought doesn't really make it worth the cost. Most of those keywords come from keyword research tools, and are just something a machine spits out based on some metrics that work sometimes. In my experience, it takes a bit of a human touch to turn a software-generated keyword into a usable blog post idea that can actually get traffic to your website.
Writing about iPhone case colors may be low competition but it's not exactly going to turn your blog into a traffic monster. Read about my keyword strategy, and stop wasting your money on having others do the keyword research for you.
Content Quality Review
As mentioned above, I chose the highest quality writer that was available. The quality delivered was about on par for what you'd expect for three cents per word. It was grammatically correct (mostly), and according to my specifications. It was not excellent and it was not ready to publish. Although I wasn't thrilled with the quality of the article, it was good enough for the price I paid. Plus, it would have been hard to pick out exactly what was wrong with it.
It just wasn't a great article.
However, it was workable. With about 20-30 minutes of editing, I'll be able to make it shine like my own work. So, rather than spending 2-3 hours researching, writing, and editing my own work, I can reduce that time by 10x by paying $30 for a cheap beginner article.
Negatives To Consider
Highest quality writer wasn't that good so I can't recommend cheaper tiers
Not many options for article request customization
No "suggestion" options for people new to outsourcing
Must deposit flat amount of money instead of exact price for articles
Still waiting to get a refund for $23 of "credits" left in my account
Final Word: Was Hire Writers Worth The Time & Money?
With a fast turnaround and okay quality, Hire Writers will definitely be good for some projects, and some types of clients. However, they are not appropriate for this project, and they are not really my style of content purchasing venue. I would much rather pay more money for a full uploaded, ready-to-publish article, including images, formatting, links, and SEO that way I don't have to get involved in the daily grind of uploading content to the blog.
In addition, if you are looking to find cheap content that needs some (but not much) editing, I feel that there are better services, including Textbroker and Constant Content, which were mentioned earlier in the blog.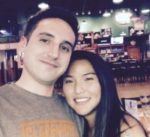 Nathaniell
What's up ladies and dudes! Great to finally meet you, and I hope you enjoyed this post. My name is Nathaniell and I'm the owner of One More Cup of Coffee. I started my first online business in 2010 promoting computer software and now I help newbies start their own businesses. Sign up for my #1 recommended training course and learn how to start your business for FREE!