My Daily Choice is a health and wellness MLM that has a strong emphasis on CBD oil and other related products. The CBD products are all through the brand HempWorx, which is one of the most well-known hemp brands currently in the field.
My Daily Choice seems to be exceptional at taking advantage of trends in the market. I initially reviewed the company in 2018 and their product line focused on daily sprays, Brain Bears, and some relatively common health and wellness items. Between then and now, the product line has shifted to focus almost entirely on items that contain CBD oils. Some of these are familiar, others less so.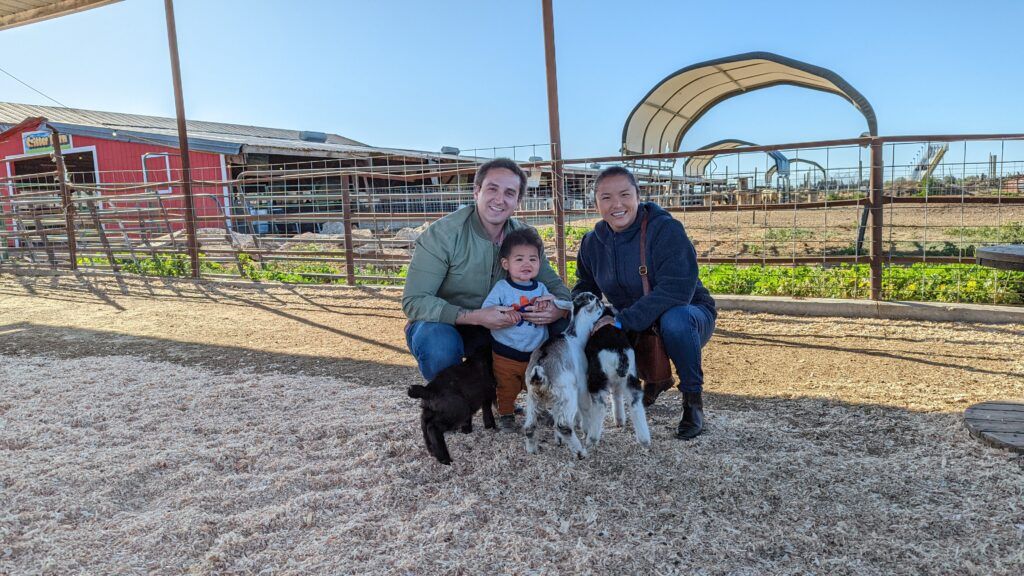 Are You Ready To Work Your Ass Off to Earn Your Lifestyle?
Are you tired of the daily grind? With a laptop and an internet connection I built a small website to generate income, and my life completely changed. Let me show you exactly how I've been doing it for more than 13 years.
The shift in product focus is a logical one. CBD oils have become very popular and they are now being sold throughout the United States. Their popularity is partly linked to the way that the laws surrounding CBD oils have become clearer.
CBD oils are also thought to offer health benefits. They may be an effective way to get the benefits that cannabis offers, without the associated high. Of course, whether the claims are true or not is highly debatable. Some people report benefits from CBD oil products, while others see no positive outcomes at all.
I'm personally not convinced about CBD oil. I don't like the amount of hype that many of these companies rely on. I'm not fond of how distributors end up trying to sell the products to friends and family members.
That being said, this My Daily Choice review isn't really focused on whether or not the HempWorx products are effective. If you like the products, by all means, use them. My discussion focuses on whether you can make money as a My Daily Choice distributor.
Two Ways To Make Money With My Daily Choice
My Daily Choice follows the classic MLM patterns that I've seen time and time again. Distributors first earn money by selling the products to customers. There is then the option to build a team as well. A team has the potential to increase your income, as you can earn some commissions from the success of your team members.
I'm considering both areas as part of this review, along with whether you can earn reliable income through My Daily Choice.
Make Money From Product Sales
My Daily Choice has a larger and more interesting variety of CBD oil products than many other companies. Their selection includes the following areas:
CBD Tinctures
CBD Topicals
HempWorx for Pets
CBD Bath Bombs
CBD Coffee
CBD Keto Creamers
The tinctures are the typical CBD oils that you'll find from many companies. As is often the case, My Daily Choice provides a full-spectrum version and one that is simply isolated. The full-spectrum oil contains a wider range of compounds but will have less CBD as a consequence.
Each tincture style has its advantages, so it's useful that My Daily Choice provides both options. Each type can be purchased in a 500 mg or 750 mg concentration. The isolate also has natural, cinnamon, or peppermint flavoring.
The topical products are simply skincare items and the style isn't unusual. Likewise, My Daily Choice isn't the first company to provide hemp oil for pets. The bath bombs, coffee, and keto creamers are less common product choices.
The keto creamer is worth a special mention, as this product combines hemp and keto, which are both popular areas in their own right. There aren't many other products on the market that take this approach, so the coffee creamer could be popular with the right audience (as long as it tastes good!).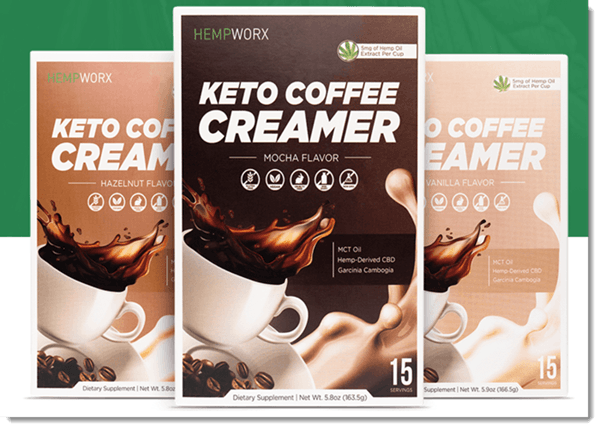 Finally, My Daily Choice does provide documentation about the various products. This includes a Certificate of Analysis and information about how their products fared in testing. While many companies take this approach now, doing so does help to promote trust.
Daily Sprays
As well as the HempWorx products, My Daily Choice also has a product range called Oral Sprays. For the most part, these are nutritional supplements. But, they come in the form of a spray, rather than a pill. The spray aspect is meant to improve delivery and allow the ingredients to reach the bloodstream faster.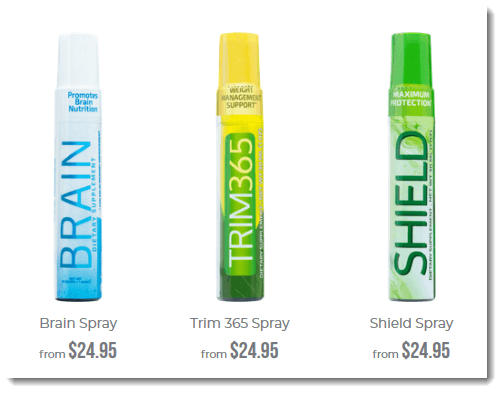 There is even significant evidence for that perspective. Sprays are also helpful for anyone who struggles to swallow pills. This does make the sprays unusual and somewhat appealing.
But, there are significant limitations too. One problem is research. While there is support for the concept of nutrient sprays in general, the outcomes are likely to vary from one ingredient to another. And, most of the ingredients in these sprays won't have been tested extensively, if at all.
The ingredients themselves are also a problem. The products are marketed as nutritional supplements but that's only partly accurate. For example, the product Shield is an alkaline product, designed to 'balance the pH levels in your body'. But, that concept is oversold and nonsensical.
In practice, products like this impact the pH of your urine but have no real impact on the pH of your body (you know, the part that actually matters). They're little more than snake oil really. Even if you do like the concept and think that it's logical, there is certainly no research proving that products like these actually work.
The other products use similar hyped up ideas. For example, Trim365 relies on Garcinia cambogia as a key ingredient, along with potassium, calcium, and various other components.

The herb is common in many weight loss products, including the coffee from Javita. Many diet pills also contain an extract of Garcinia cambogia. This pattern might suggest that the herb is effective for weight loss – but that's doubtful.
The evidence surrounding it is extremely limited. If there is a weight loss effect, it would be minor and may only apply to specific populations. And honestly, if it did work, you'd see a lot of news stories and reports on the topic. Instead, Garcinia cambogia seems to be just another 'miracle' herb that doesn't really do anything.
The end result is that these sprays all contain ingredients with questionable impact. There is the potential for benefits, of course. But, there's a greater chance that the products will do very little at all. Similar combinations are also present in countless other brands.
The only thing that makes the items stand out is the delivery system. There are other spray vitamins out there but few companies specialize in this area. But, would this be enough?
Making Money With Product Sales
My Daily Choice consistently talks about having an Affiliate Rewards Program and calls its members affiliates. Despite this, the company is offering a typical MLM program, rather than an affiliate one.
The main difference is that an affiliate program doesn't involve a complex commission scheme and substantial recruitment. You might occasionally see a two-tier affiliate program, but nothing beyond that.
It's also worth mentioning that My Daily Choice pays members "up to 85% of the total business volume (BV)". They make this sound like an amazing approach, but that doesn't mean you're earning an 85% commission on sales.
It just means that the commission is based on as much as 85% of the BV. 85% isn't as good as it sounds either, as many companies allow members to earn from all of the BV.
To begin with, you need to buy one of the product packages from the company. These range from $39 to $299.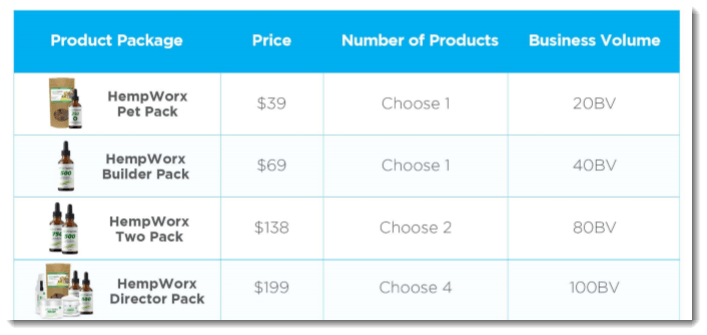 The packs differ in the products that they contain. The BV that they provide is based on the price that you pay.
To actually earn, you're meant to buy the products yourself and then resell them. This allows you to make up to 25% commission if you can sell the items for their recommended retail price.
Progressing up the ranks in the company can increase your discount and the amount that you're earning. This can get as high as 50% commission (on the BV – not on the sales price). Even so, you have to get up the ranks first, which is no easy feat.
Having to purchase first isn't extremely unusual in the MLM field. Various companies do it, including clothing MLMs like LuLaRoe. But, the style isn't ideal. It basically creates more risk. You have to spend money to get those items and then hope that you can sell them all. If not, you're stuck with excess product and may even lose money.
When that happens, there is pressure to discount your stock, simply to move it. Doing that decreases your profit margin. It could also make it more difficult to sell other items at full price.
With enough planning, a purchase-first style can still work. If nothing else, it is powerful for customers. The style means that they can get their items immediately, rather than waiting for shipping. Even so, be aware of this extra complexity.
Make Money Building A Team
My Daily Choice is an MLM, so the main way to make money is by your team. This means that you need to recruit others into the company and they then need to do the same. As always, a larger team means more success and there are various complexities along the way.
The basic system here is binary. This means you create two teams under you – a left leg and a right leg. People are then placed in one of those two teams.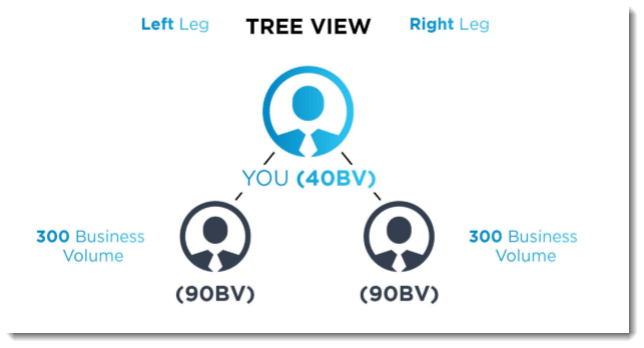 The goal is to hit 300 BV in each of your two legs. When this happens, you get paid a percentage of the sales from whichever leg makes the fewest sales. The percentage that you get paid ranges from 8% to 20%. Once again, the amount is based on your rank in the company.
Your pay leg is simply whichever of the two legs earns the least. So, if you have one team that sold 1,000 BV a month, while the other just sold 300 BV, your team commissions come from the 300 BV leg. This means you need two teams that perform well to make money.
Any unused volume does carry through to the next month. However, this isn't going to be very helpful if one team consistently underperforms the other.
To earn from your teams, My Daily Choice has the following monthly requirements:
40 PV (personal volume) in your own purchases or sales
90 BV from people you've personally recruited in your left leg
90 BV from people you've personally recruited in your right leg
300 BV total in your pay leg
There are many different bonuses and extra ways to earn income, which I'm not going to go into here.
But, the general idea is that you earn from tiers in your team based on your personal rank. As you increase your rank, your income potential goes up as well. The image below is one example of this.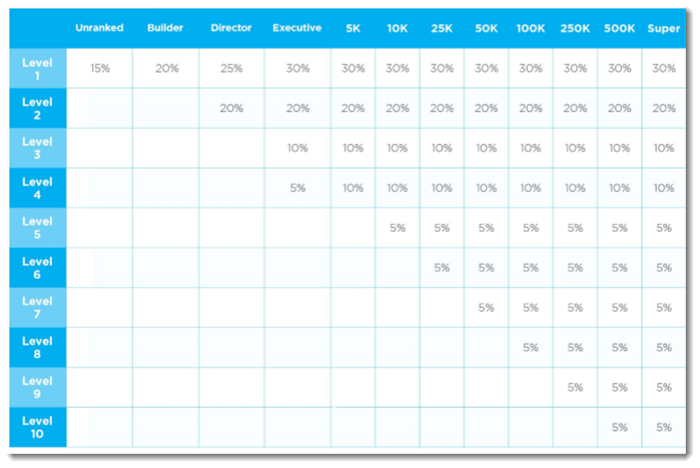 Each new rank has requirements, including the need to hit various commission levels, the first six are shown below.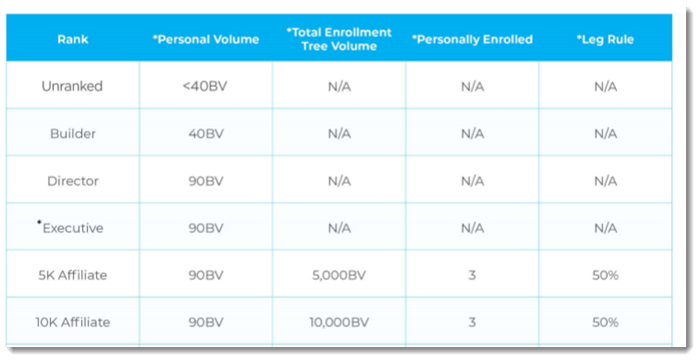 There are a few other interesting points worth making about the plan.
Personal volume increases to 90 BV once you get to the third rank. That increases how much you need to sell each month.
The total team sales you need increases quickly, ending up at 1,000,000 BV for the final rank.
You need to hit the third rank to earn anything from your team.
You earn 20% from your Level 2 and 10% from your Level 3. That's honestly impressive. The income potential here is higher than many other plans. But, this is a binary system – so the figure comes from half of your downline, rather than from everyone in your teams.
There are some powerful bonuses, including Elite Expense Accounts, a VIP Auto Club, and payments based on the company's success. But, these are mostly for the highest ranks in the company.
The end result is, as always, that the income potential exists but most people won't be able to progress past the first few ranks.
Can You Generate Reliable Income With My Daily Choice?
The My Daily Choice Review
My Daily Choice does have some advantages and could be a reliable way to make some money. The most significant aspect is the products. There is a decent number of these to choose from and reviews for the products themselves are mostly positive.
Even so, it's worth remembering that good products alone aren't enough to create a successful business. You need to be able to get people to buy the products on a regular basis. How realistic is this with the people that you're likely to be selling to?
One area to consider is the popularity of CBD products. This means that there is plenty of demand, but that demand has also led to many companies in the field. You're competing against many different similar products, along with other distributors.
That's not all. My Daily Choice is an MLM. This means that, on average, the products will be more expensive than what people can purchase locally. After all, the MLM structure means that there are more operating costs for the business.
Speaking of sales, you'll also need to expand your audience of the time. Just selling to your friends and family members isn't going to be enough. The best approach is to get online, but My Daily Choice isn't likely to provide the training that you need.
None of these areas make My Daily Choice an impossible way to earn, far from it. But, they are important to weigh up carefully, as My Daily Choice is just one of many options for income.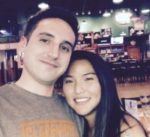 MLM Critic & Author: Nathaniell
What's up ladies and dudes! Great to finally meet you, and I hope you enjoyed this post. I have to be honest though. I'm not a big fan of MLM. Tried it. Hated it.
Affiliate marketing is cheaper, faster, and easier. See for yourself and join millions of other successful affiliates generating income from their blogs!
No inventory. No fees. No recruiting. 3 BILLION potential buyers online.
Reader Interactions