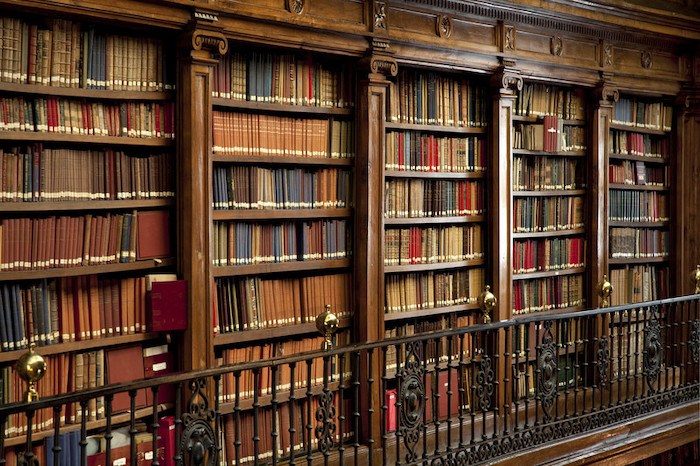 After 16 years of doing business, it's pretty clear that you can make money with Wealthy Affiliate. If they were running some kind of scam, it would be pretty apparent by now. Grifters and fraudsters can only last so long before their scam is exposed. After all, in the world of the social media and the internet, people talk!
So there are definitely many success stories from Wealthy Affiliate, including myself, but are the only people making money the ones who promote this company? Are the only folks actually making a living online, the same people who are promoting "earn money online" courses?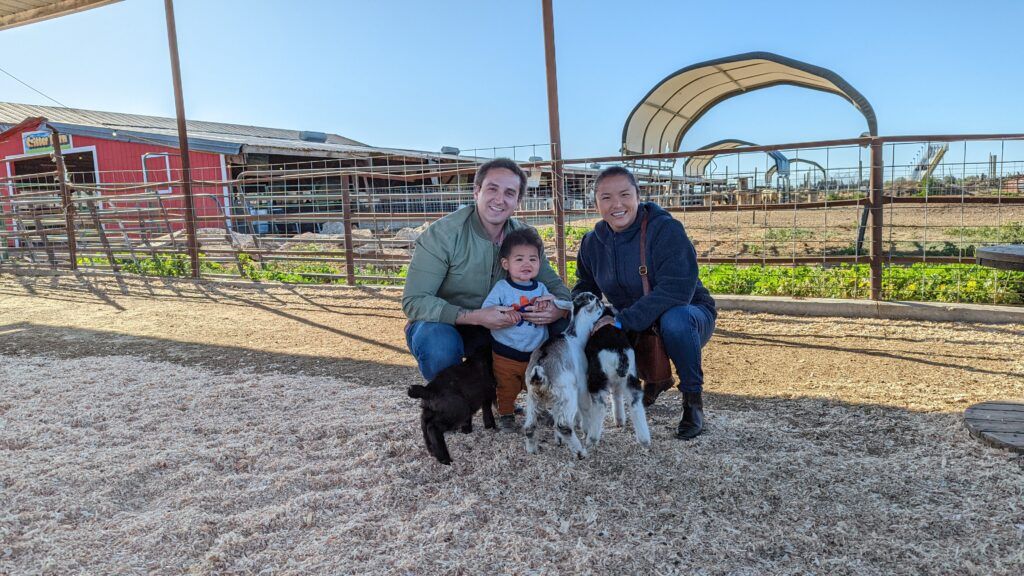 Are You Ready To Work Your Ass Off to Earn Your Lifestyle?
Are you tired of the daily grind? With a laptop and an internet connection I built a small website to generate income, and my life completely changed. Let me show you exactly how I've been doing it for more than 13 years.
I would think the obvious answer would be a clear, NO. I mean, have you searched the web recently? You can find websites on anything from how to build a campfire to how to date disabled women. You can make a website about anything, and you can make money writing about any topic.
However, the skeptics are skeptical (are you surprised?), and they want proof! They want to see for a fact, 100%, that you can make money with Wealthy Affiliate without actually promoting their company. No problem. Let's look for a few different ways to prove it.
My Own Affiliate Websites
First off, and most importantly, I learned how to make money with Wealthy Affiliate. You can read about me, but the short version of the story is that I started out in 2010 and by 2012 I was earning $10k/month from my websites. Now I do this stuff full time. I'm still a member of Wealthy Affiliate, and still recommend it as the best place for beginner affiliate marketers to learn how to make money online.
Unfortunately, I'm not gonna show you my websites. The first ones I built in 2010 were either a failed project that's no longer around, or a massive success that I sold off, so can't reveal the exact domain. The niche was VPNs though, and I still recommend that as a great niche to get into, just like any other recurring affiliate program.
My newer websites are still earning me money, so I keep them private. To be honest, there's a lot of assholes online that like to copy stuff or destroy it, so I keep my websites private. I do show my website xbrewx.com, for example content, testing stuff, and tutorial videos. It doesn't earn much money though — maybe like $50/month.

Other Affiliate Websites
Aside from my own personal websites, you can see that other affiliates are earning money online too. There are many websites that post "Income Reports", in a variety of niches. Here are not just a few of them, but a whole load. Each of these links will take you to a page with multiple affiliate niche reports. In other words, they are "roundups", so will include a variety of niches, blog owners, and income levels. Income stats range from a few hundred, to a few hundred thousand (yes, multiple $100,000) per month.
One caveat – you'll notice a lot of the blog topics are in fact, about money. Not necessarily making money online, but about saving, budgeting, retiring, etc. If you make a blog about money habits, people tend to produce an income report of some kind. There are plenty of other topics though too, like food, fitness, and mom blogs.
That being said, earning income with affiliate marketing is not limited to these common topics. When you go through the Wealthy Affiliate training, you'll be able to pick any topic you want. Yes, I've seen websites earning money with some really crazy topics from bible covers to adult diapers, so affiliate earnings really spans a wide spectrum.
Below, I just want to show you a few cool and weird affiliate website examples. They are not affiliated with Wealthy Affiliate in any way. They are just proof that affiliate marketers (in general) can make money, and because WA training teaches you how to be a successful affiliate marketer, you can conclude that yes, you can make money with Wealthy Affiliate without actually promoting their service.
~click the website image to go to the affiliate page~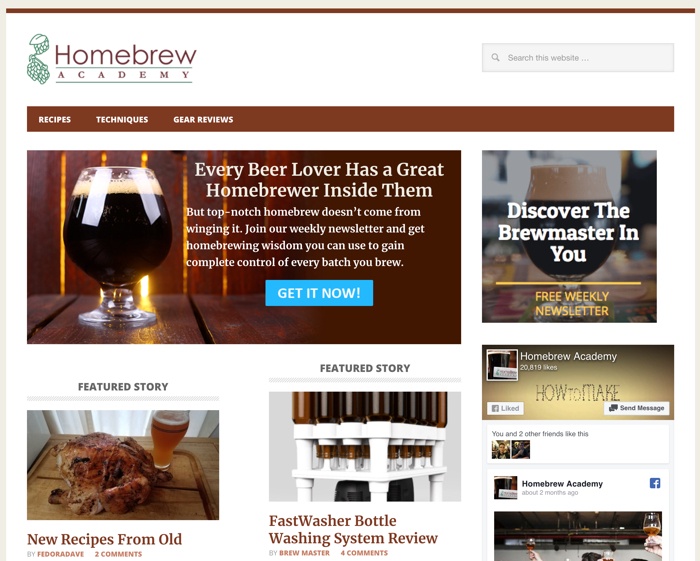 You can see on the Homebrew Academy website that they have Amazon Affiliate links on their post about grain mills. No doubt this is earning them affiliate commissions from Amazon's affiliate program. As a side note, Amazon has been running their affiliate program for more than a decade now, and often listed as a great beginner affiliate program to start with. I think that's a pretty good indication it's beneficial for Amazon, Amazon sellers, and affiliates alike!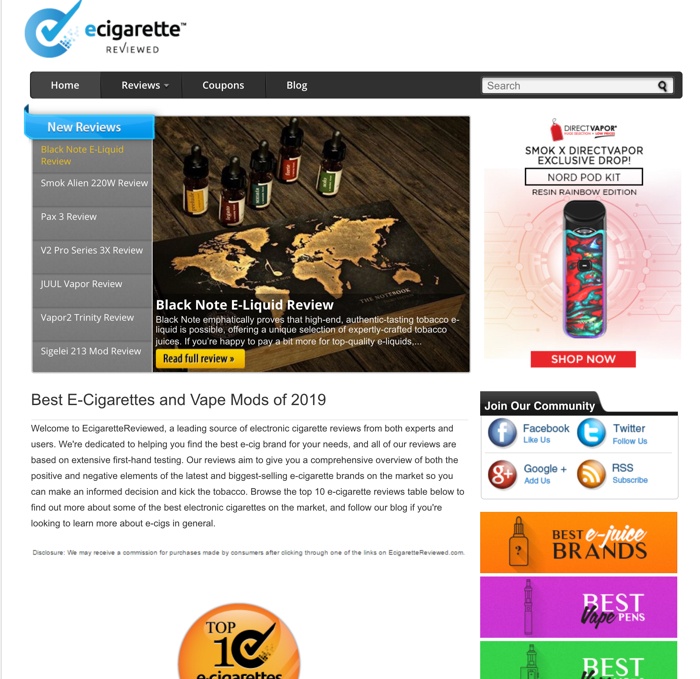 EcigaretteReviewed.com is a great example of how simple an affiliate website can look. There's nothing really special about this website, or unique about how they list their "best e-juice brands", "best vape pens", and other categories. You can do the same for any type of niche site, just listing best of categories.
I don't vape, but this site came up first when I searched for some vaping batteries just now. Vaping, and cannabis is a growth industry, so could inspire you to find a niche audience for your first affiliate website.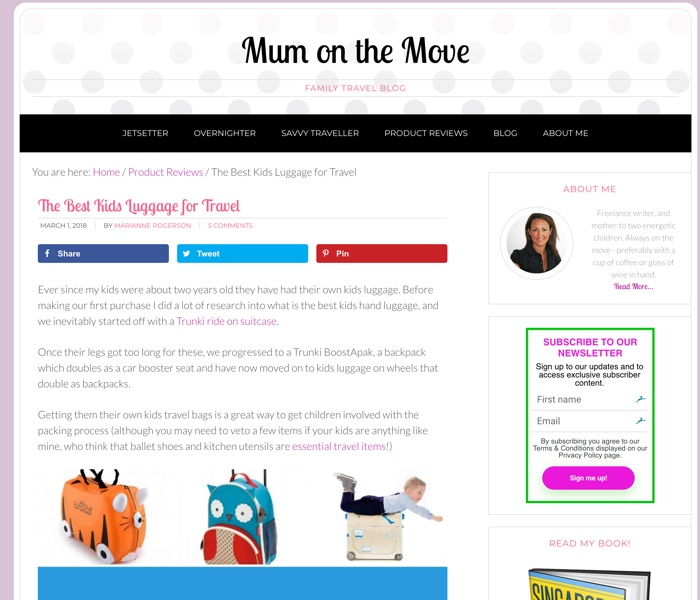 Mum On The Move isn't your typical mommy blog. She's found a niche audience of traveling moms who need to think more about their family. I found her under the term best luggage for kids, so obviously she's doing a great job with SEO. Looking at her website, it's just a basic WordPress site. This particular page uses Amazon as an affiliate program, but there are many other luggage affiliate programs you could leverage to earn commissions.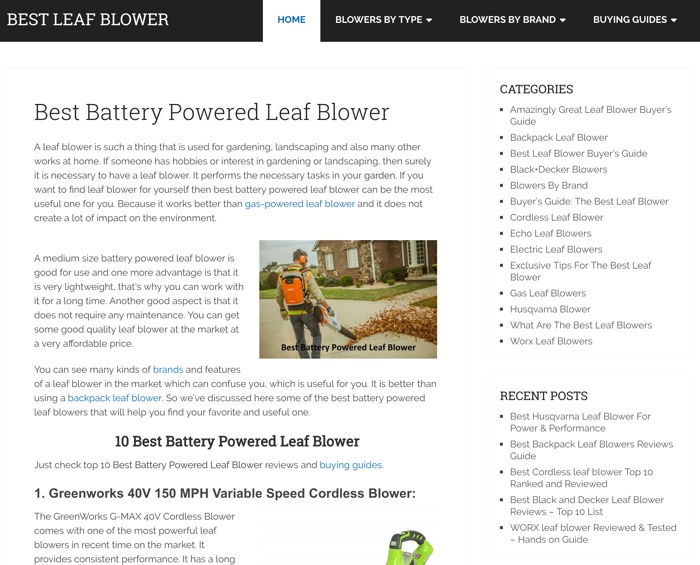 The website bestbatterypoweredleafblower.com is a great and a horrible example of a niche website. For one, it sounds boring as hell to write about. I can't imagine reviewing leaf blowers day after day. There are some grammar issues, and the about-me page is pretty generic, so it's probably a cookie-cutter website they're trying to flip (that's why I'm not linking to them, unlike the individual, hard-working bloggers above!).
It's a great example of an affiliate website because you can see that some really specific topics can rank and earn money. It's a horrible example because there's no personality to it. I guarantee it makes money, but it could make a lot more if it was more personalized to the owner IMO. They also focus on Amazon, which is getting annoying for this list.
Let's see if I can find some affiliates promoting something other than Amazon.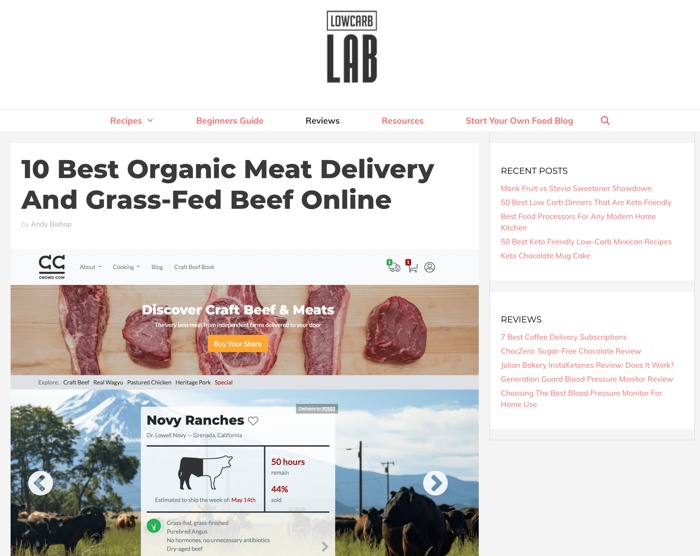 Finally! I here's an interesting topic, and they have plenty of affiliate links from a variety of companies on this page about organic meat delivery, none of which are Amazon.com. You can see they make money from Butcher Box, Crowd Cow, and Vital Choice (among others). I know that Butcher Box and Crowd Cow both have affiliate programs hosted by Shareasale, which is a reputable affiliate network.
Their niche is low carb cooking, but you could promote these companies with a variety of cooking-related topics!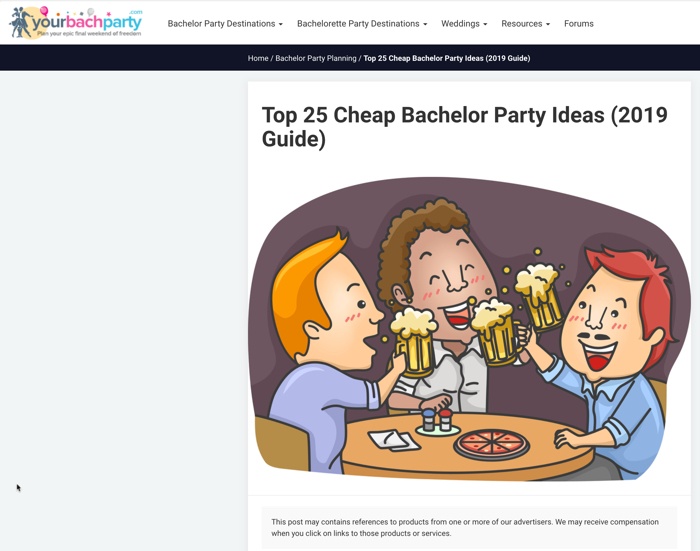 In their blog post about bachelor party ideas, YourBatchParty.com has multiple affiliate links on a single page. That's totally fine! They affiliate with Target.com, which doesn't pay very high commissions and is pretty much like Amazon.com. But they also have affiliate links to homeaway.com, which is a company that hosts their affiliate program though FlexOffers, and another great affiliate network I use. No doubt cabin rentals are not cheap, so those payouts are pretty big!
As you can see, there's a wide variety of topics you can write about, and plenty of affiliate programs to promote. I write weekly blog posts about potential affiliate programs to promote and it's pretty obvious the vast potential for earning money with an affiliate website.

All You Need Is Traffic
Over and over again, I keep saying that you can make money with a website, even if you don't do any "selling". You do not need to be an affiliate or promoter of any company at all! With traffic, you can earn great money with only display ads. I'm talking 10,000's of dollars.
You do need a lot of traffic to earn that much, but it's not like you have to be the next PCMag.com or TheSpruce.com. With about 5k visitors a month I earn about $3k/month from a variety of sites, which is not a bad income for not selling anything. If you can write content ,then you can make money.
Of course, there's a bit more to the process, and you can learn all that here on my blog, but the main point of how it's relevant to Wealthy Affiliate is that you can make money with their training and you never have to promote their website at all. You can talk about anything in the world, make money with display ads, and no one has to know you learned how to do it at WA. You don't even have to reveal that you're making money with your website!

Proof The Wealthy Affiliate Training Works
So far, we've established three things.
I've made money with websites not promoting Wealthy Affiliate
Other people make money with websites not promoting Wealthy Affiliate
You can make money not promoting any products at all
It's pretty clear you can make money with Wealthy Affiliate, and you never have to "recruit" or help them gain new members to their website. Still, let's double down and show you actual community members earning money in niches not related to "make money online" at all.
These are people with websites they created using the Wealthy Affiliate training, and they are actually earning money with their blogs.
What's Next
If you're still skeptical, well, then, bye Felicia. I'm not sure what you're looking for. If you are excited by all the possibilities of making money with affiliate marketing, I'm happy to show you the next steps. Even for myself, each day I wake up to work on my websites it's tough deciding what to work on next because there are so many possibilities of how to grow my business and earn more money each year.
Should I write a new blog post or update an old one?
Should I sell my website for a profit and start a new one?
Should I do pay someone to write articles?
Should I buy a product and do a review?
Should I do keyword research and focus on growing traffic?
These are all options of ways to earn money with my blog and grow my income. As you build out your website and grow your knowledge of the online space, you'll have more and more doors open up for you. People are earning big money online, and I can show you how to do it my way.
Got any questions? I've been a member for almost a decade so just let me know in the comments and I'll get back to you.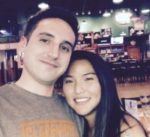 Nathaniell
What's up ladies and dudes! Great to finally meet you, and I hope you enjoyed this post. My name is Nathaniell and I'm the owner of One More Cup of Coffee. I started my first online business in 2010 promoting computer software and now I help newbies start their own businesses. Sign up for my #1 recommended training course and learn how to start your business for FREE!