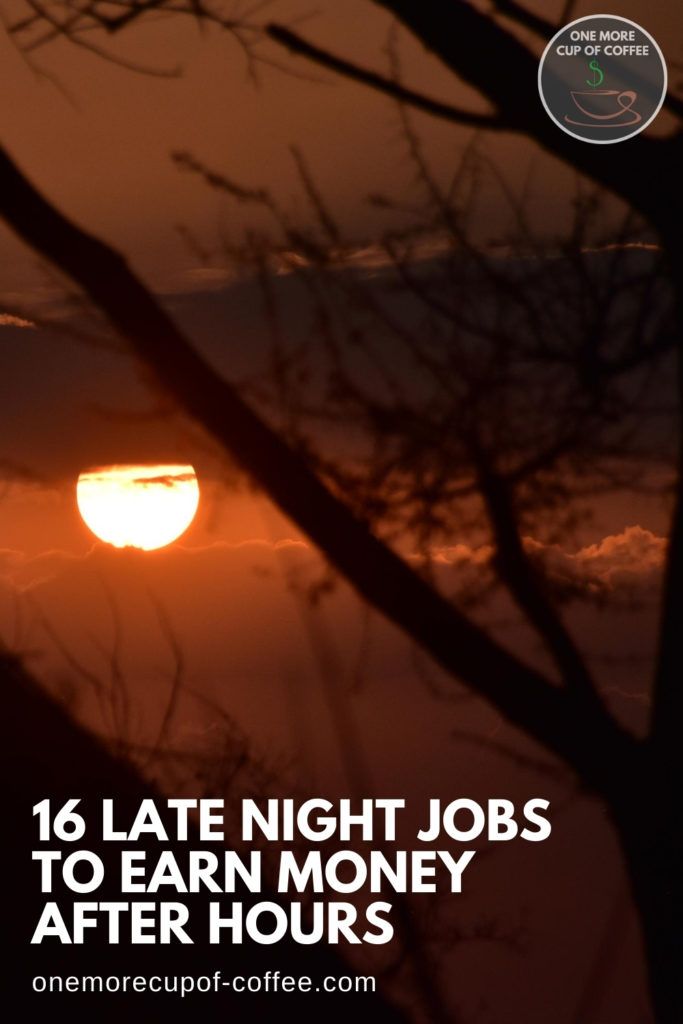 There are some people out there (maybe you?) whose life just doesn't fit well with a 1st or 2nd shift work schedule. If so, you might be considering what late-night jobs you could do after hours.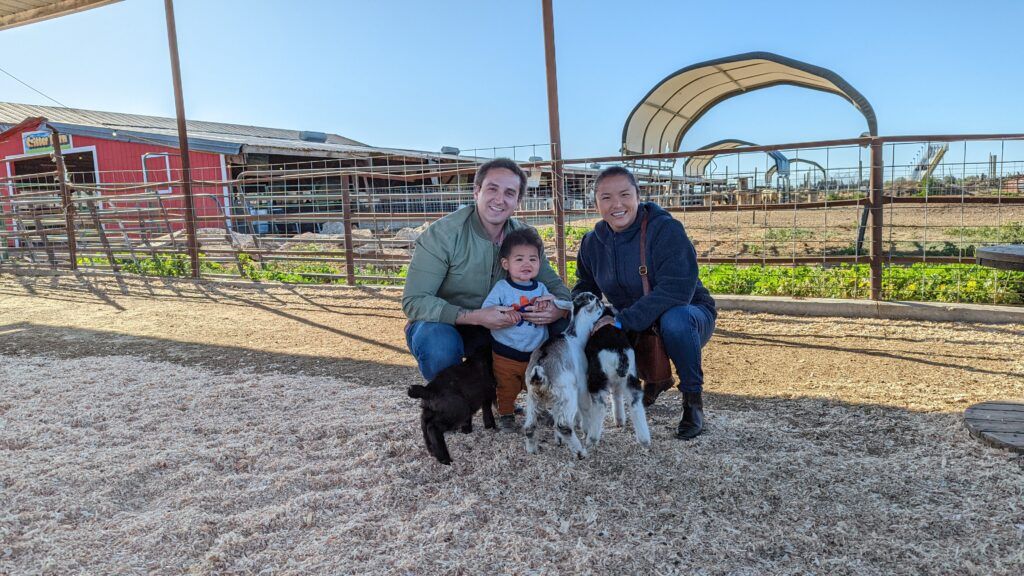 Are You Ready To Work Your Ass Off to Earn Your Lifestyle?
Are you tired of the daily grind? With a laptop and an internet connection I built a small website to generate income, and my life completely changed. Let me show you exactly how I've been doing it for more than 13 years.
While most people would cringe at not getting some shut-eye during the night, for some it actually frees them up to do other things – like attend school during the day. Or having time to raise a family. Maybe even pursue their dream job while earning good money on the side!
Whether you want to start a new career, just pay the bills, or are a full-time student needing to pay for school, check out these 16 late night jobs you can do after hours to earn some extra cash!
16 Late Night Jobs To Do After Hours
1. Bartender/Server
2. Rideshare Driver
3. Healthcare Worker/Nurse
4. Security Officer
5. Travel Agent
6. Fast Food Crewmember
7. Casino Dealer
8. Grocery/Store Stocker
9. Warehouse Worker
10. Hotel Night Auditor
11. Trash Collector
12. Sitter
13. After Hours Vet
14. Custodian/Janitor
15. Baker
16. Freelancer
1. Bartender/Server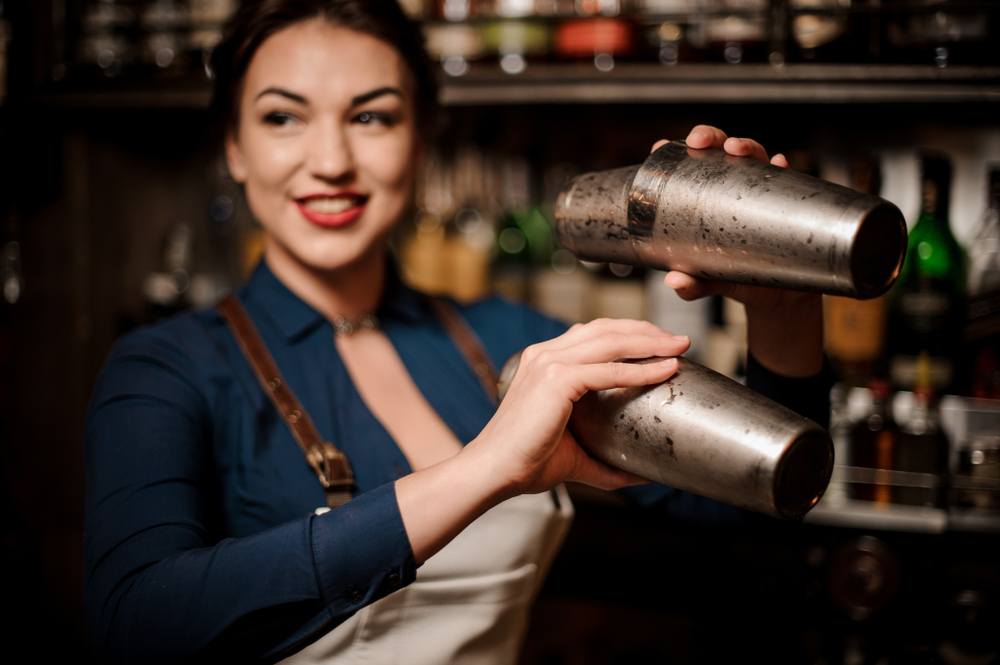 If you love getting social and raking in good tips, one of the best late-night jobs to do is bartending or serving in a restaurant. Bartenders, in particular, work after hours in bars and clubs because someone's got to serve all those party-goers their drinks, right? Bartending is not for everyone, but it is a late-night job that pays fairly well. After a busy night in a popular bar, many bartenders go home with over $200 in cash tips from the night. That money is well-earned, though, so this late-night job isn't for those who want to make money without doing much. When bartending, you got to be ready to hustle on your feet and stay pleasant with rowdy customers for back-to-back hours.
Requirements: You don't need a license or certificate to bartend in the United States, but you'll need extensive training to learn the craft (training usually provided), not to mention plenty of previous experience to get hired to bartend in a well-known location.
2. Rideshare Driver
Chances are you've had to ride in an Uber, Lyft, or another rideshare service after dark. But have you ever thought about becoming a driver yourself? There's lots of competition among these popular services during the day, but if you could make yourself available for late-night riders, then you're likely to quickly book a full schedule. Driving around people at night is not the worst late-night job to have. You get paid fairly, have fewer drivers to share the road with, and often get a decent amount of work since many people are using these services to get to/from airports in the night and to get across town safely.
Requirements: You need to have a good driving record with experience and show proof of documents (insurance, license, etc). You also need an eligible, 4-door presentable car. Most services will screen you and run a criminal background check before you can proceed as a rideshare driver.
3. Healthcare Worker/Nurse
Healthcare is a huge industry – one that never really stops. The clock is always ticking when you're a healthcare worker as there are millions of people every day in need of life-saving care after hours. There's a variety of jobs you can do within this field and there's a high demand for people who can work overnight. Registered Nurses (RN), Certified Nurse's Assistants (CNA), and Registered Respiratory Therapists (RRT), are common late-night jobs to have in the healthcare industry.
Requirements: Varies. You most likely need a 2 to a 4-year college degree for most jobs.
4. Security Guard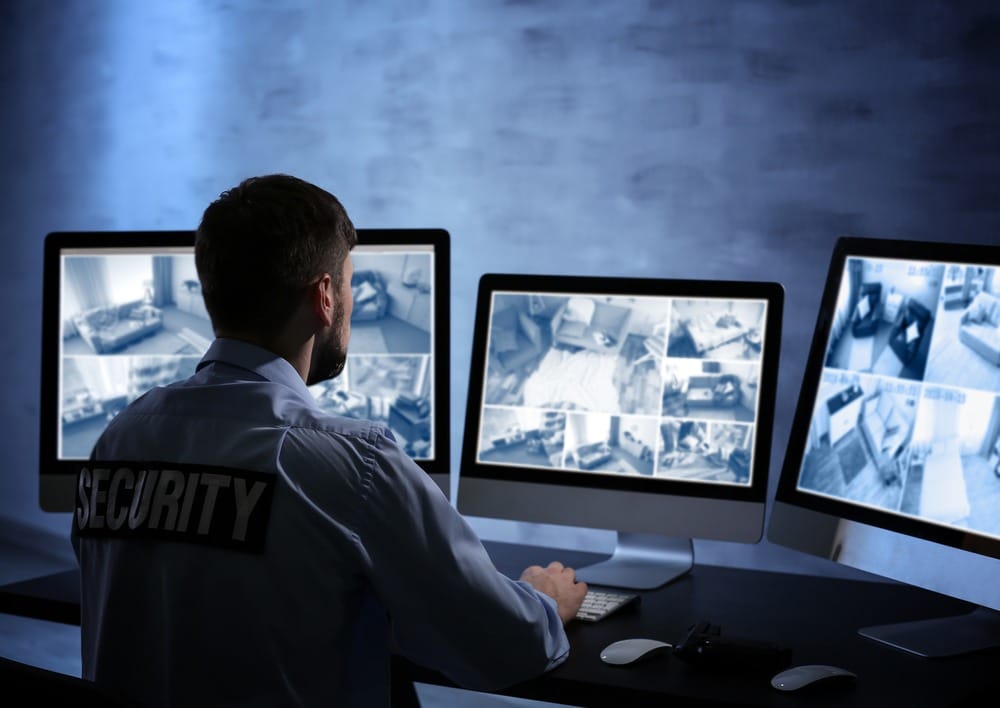 An overnight security guard is someone who will ensure security well into the hours of the night and will do so typically for university buildings, hotels, companies, stores, residencies, or private homes. Unlike bartending, a security guard might find him or herself with "not much to do." That said, this job isn't for you if you're a people-person who needs a stimulating environment. The main role of a security guard is to secure the grounds/buildings which you are protecting, so staying alert and not sleeping on the job is essential!
Requirements: Most are entry-level jobs requiring a minimum high school diploma or GED-equivalent.
5. Travel Agent
If you want a semi-flexible job that you could do after hours, then consider becoming an independent travel agent. Work from home travel agents choose the hours they work, but seeing as they're always meant to be on-call for their clients on vacation, the time differences could mean that you're putting in work hours after dark. If you need a late-night job, but not one that technically lasts all night, you could schedule your "working hours" as a travel agent from the evening to midnight, leaving open your morning and afternoons for family, school, or your day job.
Requirements: No degree required. You can apply as an independent agent with a popular travel agency or start up your own.
6. Fast Food Crewmember
Fast food restaurants often stay open 24/7, meaning there are several opportunities to grab a late-night job as a crewmember, cook, or cashier. Places like McDonald's, Arby's, Sonic, and other popular food joints tend to have rotating employees, either due to inadequate performance or seasonality (i.e. school semesters, summers, etc.,) which means more possibilities for openings in your area. Obviously you won't earn a ton of money with this late-night job, as payment is usually set to minimum wage or just a bit above. However, it provides a steady income without being too physically or mentally demanding.
Requirements: High school diploma or equivalent required. A great option for part or full-time students!
7. Casino Dealer
If you live in an area where there's a casino, then you could potentially have the fun job of a casino dealer! Casino dealers man the game tables while entertaining the clientele. Not only should you be quick at solving simple to complex math equations in your head, but you should also be able to do so while keeping the mood light and friendly around the table. Being a casino dealer pays minimum wage at first, but you're likely to receive good tips as gamblers are expected to tip 15-20%.
Requirements: You don't need formal education and can start out with no previous experience while training on-site or through a 4-8 week course.
8. Grocery/Store Stocker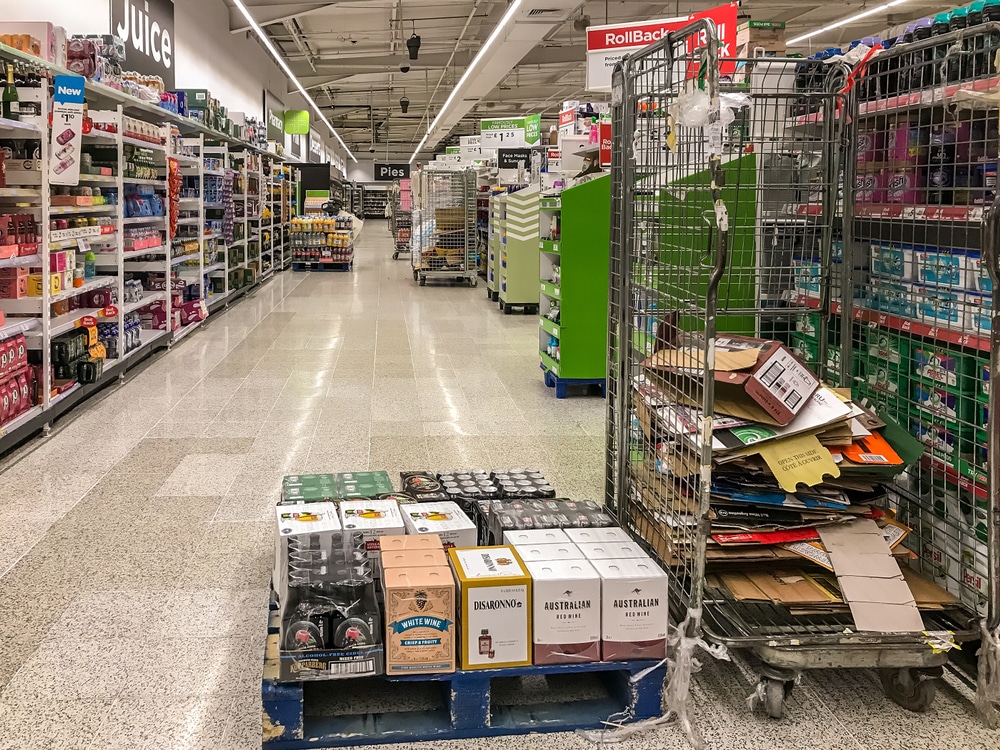 Whether it's a grocery store or department store, there will always be a need for late-night stockers to receive and restock the store shelves. The main responsibility of a stocker is to restock and update the inventory so customers can find what they're looking for the next day. This job is physically-demanding as stockers are tasked with lifting large loads of packages and containers and operating heavy machinery. As for the hourly rate, it doesn't pay half bad. For example, Wal-Mart pays its overnight stockers between $8-18/hour with an average of $12/hour.
Requirements: Overnight stockers need a high school diploma or equivalent. Training is provided on-site.
9. Warehouse Worker
Similarly to a stocker, you could be an overnight warehouse worker lifting, stocking, and managing merchandise. Warehouse workers often work in fast-paced environments because they need to keep up with demand. Amazon, PepsiCo, Chewy, and other big-name brands hire lots of warehouse workers in order to prepare for the next business day and ensure overnight shipments are processed and ready to be delivered on time to satisfy and fill every customer order.
Requirements: High school diploma or equivalent in addition to past warehouse experience. Internal training to operate machinery often provided. Must be to stand for 10-12 hours and lift heavy loads up to 75 lbs or more.
10. Hotel Night Auditor
Plenty of hotels need night auditors to manage the front desk and assist guests with late-night requests. The role of a night auditor is double-fold. You need to provide excellent customer service while managing and running the accounts and front desk operations. The average hourly pay for this job ranges from $11-14/hour. Becoming a hotel night auditor is a great late-night job for those who can't do physically-demanding work. It's a popular choice among college students because once you've finished most of your tasks, you have spare time throughout the night to study for exams or write papers.
Requirements: High school diploma and past experience in the customer service field desired.
11. Trash Collector
If you like to drive and don't mind the stinky odor of trash, then becoming a late-night trash collector could be for you! Trash collectors, or trash butlers, are tasked with the collection of trash in communities, neighborhoods, or apartment complexes. The job often doesn't spill into the early hours of the morning, so you could work just a few hours every evening without losing out on your whole night. The average wage of a garbage man varies from $11-20/hour.
Requirements: Must be in good physical condition. Requires a high school diploma and on-the-job training.
12. Sitter
Whether for kids, pets, or houses, being a sitter is a great job you can do during both night and day. There are lots of opportunities to become an overnight sitter, especially as many people will search for someone to care for their animals, plants, and their home when they're away. You could also become a part-time overnight nanny for families whose parents work late or need to travel for work. Sitting is an ideal late-night job for people-persons and those who crave social interaction. The earnings vary. In the case you're sitting for a baby or child, you can expect to be paid a $50-150 fixed rate for overnight stays on top of your hourly rate for every hour the child is awake.
Requirements: Typically a high school diploma and proof of past experience and knowledge of sitter responsibilities are desired.
13. After Hours Emergency Vet
When daytime vet clinics close their doors around 5-6 PM, where do people go to seek medical care for their pets? The after-hours emergency vet! Just like in normal clinics, you could apply to be a vet technician, vet front desk manager, or a vet assistant. If you're qualified, you could also consider a full-time career as a doctor of veterinary medicine in after-hours emergency clinics. Working for after-hours vet clinics tend to pay well, but the jobs require both physical and mental focus as you'll be attending to sick and injured animals for long, 12-hour shifts (6 PM – 6 AM).
Requirements: Varies depending on the position; a 2-4 (or more) year specialized degree is required on top of past experience.
14. Custodian/Janitor
Janitor, or custodians, are tasked with cleaning and maintaining properties and buildings such as schools, hospitals, offices, apartments, and other public places. A night janitor will ensure proper functionality and cleanliness of facilities so that everything is well-kept and safe. The job of night janitor isn't very exciting, as you'll be cleaning up plenty of icky messes, but it provides good, decent work and pays around $9/hour.
Requirements: No formal education or training required. Some positions don't even require a high school diploma or GED.
15. Baker
Believe it or not, bakers need to work overnight in order to whip up and prepare those succulent pastries and have them freshly-prepared for the morning. Overnight bakers typically work between 11 PM – 7 AM, or during the night hours when grocery stores, hotels, businesses, universities, etc., are sleeping. A baker's duty goes beyond just preparing the bread and sweets. You'll also have to sanitize and manage the kitchen to have it ready to pass on to the day-time chef. An overnight baker's pay ranges from $10-16 per hour.
Requirements: High school diploma or equivalent and/or 1-2 years training in a culinary school.
16. Freelancer
Last but not least, if you want a late-night job that you can do at your own pace, then consider becoming a freelancer! You can do anything as a freelancer — writing, graphic design, translation, consulting, coaching, virtual assisting, and more! Being a freelancer ultimately gives you the flexibility to work during any hour of the day, anywhere you'd like. So if you're a night owl, but want to work from home, freelancing allows you to do just that. As for pay, freelancers often set their own rates. So you could earn anywhere from $10-100 per hour or more based on the work you do.
Requirements: None. You can apply for entry-level freelance jobs or, with past experience, land higher-paying gigs.
If you are a chronic night owl, student, or busy parent needing extra income, a late-night job might just be your key to tapping into financial freedom!
One of the best job opportunities of the decade is working online. The online world is a "wild west" where anyone can start a business regardless of your age, race, education, or background.
The thing that matters most is that you are motivated and persistent. Even total newbies can earn money online by starting a simple website and putting some advertising on it.
I've been working online since 2010. You can learn how to do what I do in just a few weeks, and earning a full time income of over $10,000 per month is absolutely doable with consistent effort!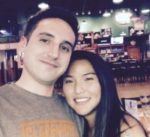 Nathaniell
What's up ladies and dudes! Great to finally meet you, and I hope you enjoyed this post. My name is Nathaniell and I'm the owner of One More Cup of Coffee. I started my first online business in 2010 promoting computer software and now I help newbies start their own businesses. Sign up for my #1 recommended training course and learn how to start your business for FREE!