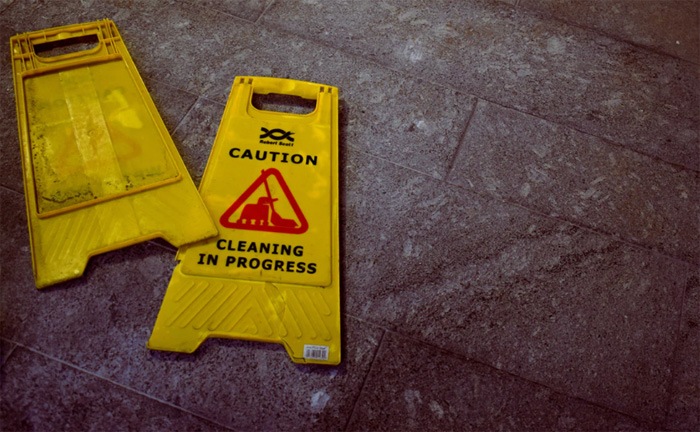 I've been taking a pretty close look at this side hustle. And as it turns out… there is a lot more potential in this business than I ever realized! Can you really make money picking up trash?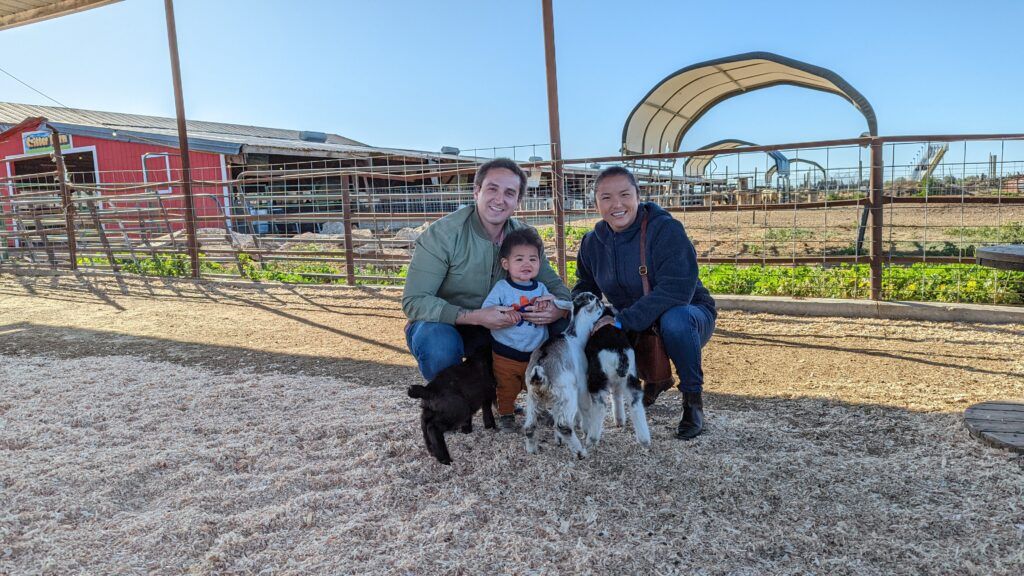 Are You Ready To Work Your Ass Off to Earn Your Lifestyle?
Are you tired of the daily grind? With a laptop and an internet connection I built a small website to generate income, and my life completely changed. Let me show you exactly how I've been doing it for more than 13 years.
Here's the 411!
Why Talk About Making Money Picking Up Trash?
I first stumbled onto this side-hustle idea through a YouTube video that I was watching on the subject of side-hustles.
Most of these side hustle ideas were not new to me. I've written about a lot of them on this site. And honestly… people on YouTube tend to talk about the exact same side hustles nowadays that they've always been talking about.
But there was one opportunity that really stuck out to me as interesting. It was based around a website called Cleanlots.com.
This website is run by a guy who has been cleaning commercial parking lots for 30 years… and he has put together a business template kit that supplies you with an easy-to-use startup plan for a parking lot cleaning business.
His system has been rather affectionately coined as 'America's Simplest Business.'
But is it possible to turn this into a real side hustle?
Here is what I found out after conducting some research.
The Basics: What Is The Problem?
So, every successful side hustle begins with a problem that needs to be solved. And this one actually comes with a pretty simple, yet common, problem.
Trash.
If you take a drive around your local city, you will see two things.
First, you will see all kinds of commercial parking lots. There are malls, industrial parks, stores, businesses, service centers, etc.
And second, you will see that they tend to be covered with trash. Somebody has to pick up this trash.
And as the guy who started Cleanlots.com points out on the website, cleaning litter from parking lots and commercial properties requires just a broom, a trash-grabber, and a litter-scoop. There is no powerful industrial equipment, so the overhead for the business is really reasonable.
This guy (Brian Winch), who started Cleanlots.com, says that he has built a six-figure business out of the idea of selling trash pickup services to commercial locations. He also says that cleaning each property only takes him a few minutes every night, and that it is a super-easy hustle to start. You can even do it in the evenings, on your own time, without being required to leave your day job!
He sells his book on the website, which you can buy to read about his process. He says that he has been refining the business for the last 30 years, and has worked out all of the kinks… giving those who buy his book a fast-track to success in starting their own simple business.
How Much Can You Earn Picking Up Trash?
The guy who started Cleanlots.com (Brian Winch) says that he built his business up to 6-figures over the course of 30 years. But his case is obviously a more extreme one.
One interesting thing that Brian Winch says in one of his YouTube videos is that he avoids the larger mall and industrial park parking lots… as they usually hire their own service people. Instead, he targets smaller businesses that may not be able to afford to keep someone on-staff full time to clean up trash.
According to Cleanlots.com, Brian was able to get his business up to $50,000 in the first 7 months! That may help to give you an idea of exactly how profitable this type of business can be.
How Much Does It Cost To Get Started?
You can buy the Cleanlots E-book for $79.95 on Cleanlots.com. But then again, with that being said, you don't necessarily need to buy this book to get started. If you are already an entrepreneur with a mind for business, you may be able to go it alone, buy the gear, and start cleaning up parking lots on your own.
The equipment will cost you a little bit… less than $200. But once you get it, you will be ready to start pitching your service to local businesses.
You may also need some business cards, and potentially a website. In most cities, a business license will also be required. These things can usually all be acquired pretty reasonably as well. All in all, you are looking at less than $500 to start this business.
With all of that being said… I actually also recommend buying this guy's book if this is something you may want to do. He has done a lot of business in this niche, and has been perfecting his craft for the past 30 years. $80 to buy an ebook that explains everything is really, really reasonable.
Most business educational materials cost far more than this. If I were going to actually give this side hustle a try, I would absolutely order this gentleman's book and see what it says.
I actually would give this business a try if I were in the market for a new side hustle for myself, as it seems quite lucrative!
Upsides And Downsides To This Business
Here are some of the best upsides to the trash-pickup business.
You get to be outside
The business model supports repeat business
It is profitable
It does not require you to buy any expensive equipment
You can do it on your own time, so it won't have to disrupt your day job if you don't want it to
There are, of course, some downsides to this business as well. Here are the main ones we discovered over the course of our research.
It would be far more difficult to pursue this side hustle without a car
You may have to work in unpleasant weather from time to time
If you cannot walk around, or do not have fairly decent mobility, this may not be the side hustle for you
This hustle may require you to have to work nights, after dark, outside in parking lots. So if that worries you, you may need to either have someone with you while you work, hire someone else as a sub-contractor, or choose a different hustle.
But all things considered, there is a lot of opportunity to be found in this niche. I actually really liked what I was seeing so far.
Some Things To Consider About A Trash Pickup Side Hustle
There are a few things to consider as you think about starting a trash pickup business as a side hustle.
First, keep in mind that no side hustle is free money. You will need to pitch your business and put in the leg-work to get it off the ground. The first part is almost always the hardest. You may also need to print up marketing materials such as business cards, brochures, etc. It may even be beneficial for you to build a website.
Second, this kind of business could potentially work in even smaller cities. But there is an advantage to living in a larger metropolitan area. If you live in a city with more access to small-to-medium sized businesses and parking lots, you will end up having more prospects.
But with that being said, you certainly still have a chance to get this business up and off the ground in a smaller city too. You just may need to work a bit harder to cover the businesses available in your area.
You can also go to surrounding areas and small-towns nearby as well.
And finally… remember that no side hustle works for free. You will need to be dedicated to giving it a good old-fashioned try if you want to see this hustle succeed.
It can absolutely work, and you can even order Brian's E-book to help you. But at the end of the day, making any side hustle work takes effort and perseverance.
My Personal Feelings About Picking Up Trash As A Side Hustle
Personally, I really liked a lot of things about this side hustle idea. This is not necessarily an extraordinarily new concept… bit it is a concept that has been revisited in Brian Winch's ebook in a new and interesting way. I like how he frames it as 'America's Simplest Business,' and I like how he gives you pretty much everything you need to get started in one published work.
You don't need the CleanLots book to start this side hustle… but for less than $100, I would actually at least order the ebook. Even if it only helps you to avoid one or two pitfalls, that is actually a pretty serious amount of value.
At the end of the day, side hustles should be two things. They should be the solution to a problem… and they should consist of something that you could enjoy doing enough to channel your passion into it.
The big problem that people run into with most side hustles is that they just give up. A lot of people lack the motivation and drive to stick with a side hustle all the way through to the finish. They get discouraged and give up before they see much of a return on their effort.
So the biggest thing to remember with a side hustle like this is to commit to it. If you can stay focused and keep working hard, you will eventually make money!
Our Final Opinion Of Picking Up Trash As A Side Hustle
Should you try to start this side hustle to make a bit of extra money?
There are a lot of ways to make money online. Some are good, some not, but ALL of them are still just trading hours for dollars.
Starting your own affiliate website really is the best way to build passive income and "make money while you sleep". Affiliate websites earn income in every timezone, and can be instantly accessed by billions of smartphones across the globe!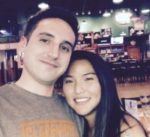 Nathaniell
What's up ladies and dudes! Great to finally meet you, and I hope you enjoyed this post. My name is Nathaniell and I'm the owner of One More Cup of Coffee. I started my first online business in 2010 promoting computer software and now I help newbies start their own businesses. Sign up for my #1 recommended training course and learn how to start your business for FREE!