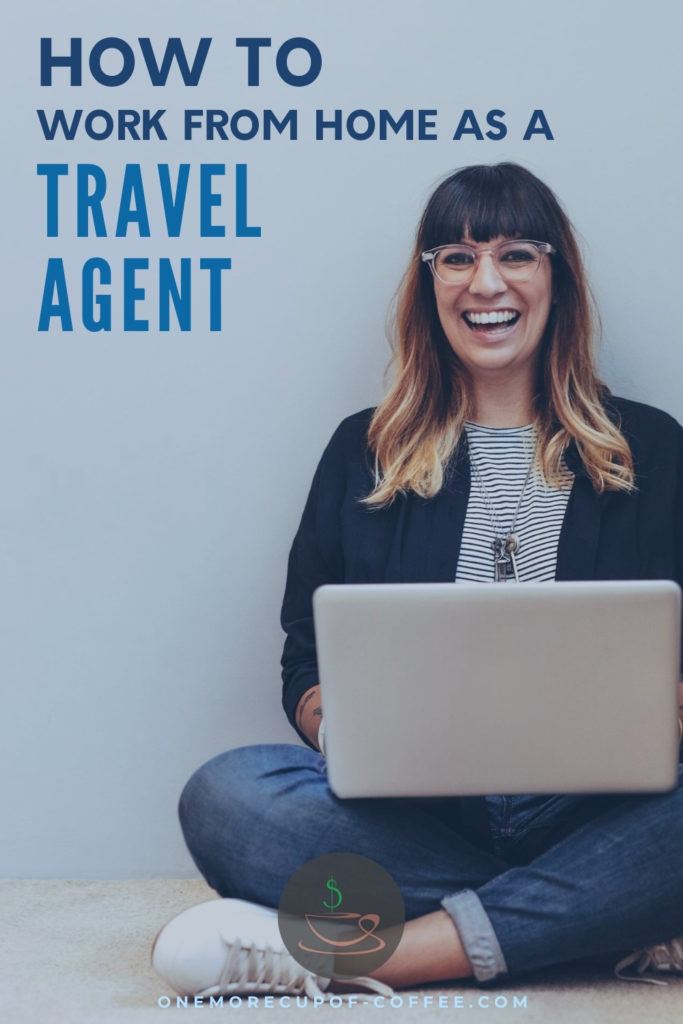 Do you enjoy traveling, finding great deals, and helping others? Then working from home as a travel agent might just be your next at-home career. You might be thinking, "But aren't travel agents a thing of the past?" Not quite!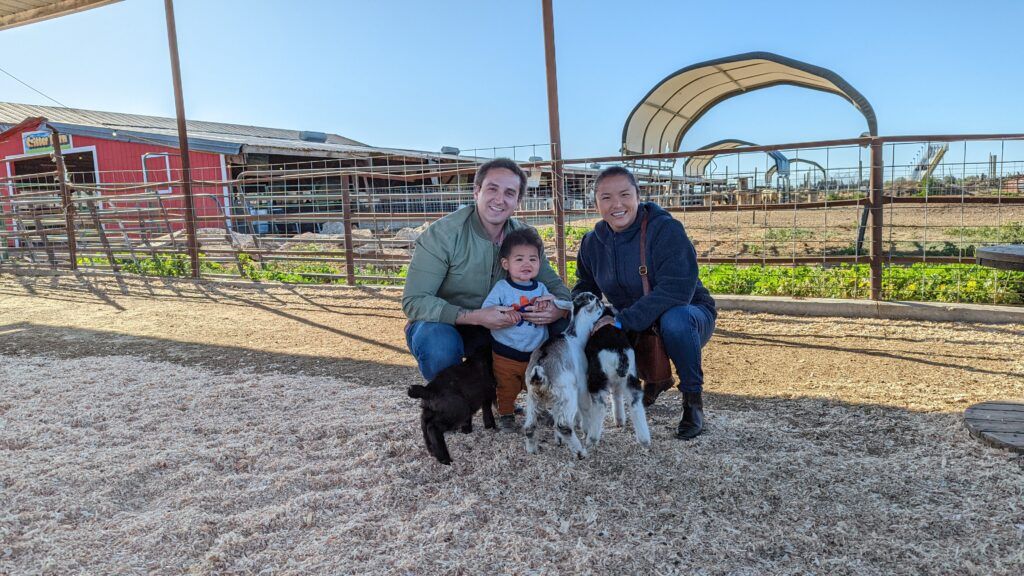 Are You Ready To Work Your Ass Off to Earn Your Lifestyle?
Are you tired of the daily grind? With a laptop and an internet connection I built a small website to generate income, and my life completely changed. Let me show you exactly how I've been doing it for more than 13 years.
Despite the explosion of travel blogs and online DIY travel services like Airbnb, Google Flights, and Booking, there are many people who still use and rely on travel agents to coordinate, organize, and plan their trips.
If you want to get involved in the travel industry but want the flexibility and freedom to work from home (or anywhere), then being a work from home travel agent gives you the best of both worlds. Plus, there are quite a few perks involved.
Are you ready to learn how to become a travel agent from home? Read more below to find out exactly how to get started and succeed in your career as a home-based travel agent.
How To Become A Travel Agent From Home
The process of becoming a travel agent from home is fairly straightforward. All you need to do is follow a few short steps.
First, you'll need to decide whether you want to create your own travel agency or work as an independent contractor through a host travel agency.
Create Your Own Travel Agency
If you decide to build your own travel agency from home, you'll need to undertake a few do-it-yourself responsibilities. For example, you'll need to:
build your own reputation,
find your own clientele,
establish your own marketing,
handle your own payment and taxes,
and ideally, start your own blog.
Note that while you don't need any formal education or certification to become a work from home travel agent, some states will require registration under what's known as Seller of Travel Laws. These "big 5" states are:
California
Florida
Hawaii
Iowa
Washington
These responsibilities are just a sampling of what you'll need to do should you choose to open up your own independent travel agency from home. All of this information at once might seem daunting, but it's just a learning curve like anything else.
Opening up your own travel agency is particularly great for people who already have lots of travel experience. You'll need to already have a decent amount of know-how when it comes to trip planning as it involves a lot of research. You should also be able to connect with travel companies, hotels, and cruise lines abroad to establish a solid, customizable itinerary for your clients based upon their needs.
If all of that sounds exciting to you – then this path might be your ideal way forward.
If it's not, know that becoming your own travel agent isn't for everyone and that's okay. If you love to travel but are new to it and aren't sure where to start, then you should consider working first as a home-based travel agent through a host agency.
Work For A Host Agency
Working as an independent travel agent via a host agency is often the faster, easier route to get started.
With a host agency, you can lean on a support team if and when you need it. You also get access to training so you can learn the tips and tricks to succeed as a travel agent from home.
Another reason to work via a host agency is that you're likely to make faster connections with cruise lines and other travel partners since you represent a recognized name in the travel agency industry.
Even though you're associated with an agency, you are still considered a contractor (self-independent), meaning there are a few things you still need to take care of on your end such as your taxes and tracking your income.
What Do Travel Agents Do?
So what exactly does a travel agent do? You can do a variety of tasks as a travel agent, such as:
Finding best travel deals, flights, hotels, rentals, etc.,
Planning and booking entire vacations and trip itineraries (leisure travel)
Coordinating business events, conferences, etc., (corporate travel)
Providing support before, during, and after the trip
And more!
Research is a huge component of being a work from a home travel agent. Whether it's relying on your own research or finding the best deals within the resources your host agency provides, doing research is an unavoidable aspect of this job.
If you're okay doing research every day and have a general passion for helping people, then you'll do well as a travel agent. Next, we'll look at how much you can earn as a travel agent.
How Much Do Travel Agents Earn?
Becoming a travel agent is a lucrative at-home job opportunity. Average annual salaries as posted on Glassdoor range from $25-43K.
But that doesn't guarantee your earnings within that range as it all depends on how many hours you work and how much your supplier pays.
To be clear, people who use travel agents don't pay the travel agent directly. Instead, it's the company (i.e. Disney) or the travel agency that pays travel agents and only after the trip has passed, not at the time of booking.
Meaning, you might see a big delay in your bookings and earnings, depending on when your clients take their trip.
That also means your income likely won't be stable and can vary year-to-year until you have a steady flow of reoccurring and new clients.
Additional Perks
Do you get to travel for free as a travel agent? Not entirely. But you do get to enjoy travel discounts on hotels, flights, and special trip package deals.
Travel agents also can get access to partake in FAMS – familiarization trips – that essentially aim to familiarize you to the destination so that you can have a better sense of the place to sell it to someone else.
Networking within the travel industry and getting access to more opportunities for growth and reach is another huge perk of being a travel agent.
Online Travel Agent Jobs
So how do you find the best agencies to work as a travel agent?
Here are ten recommended starting points for newbie travel agents to find work.
All travel agency hosts and companies will have different requirements, commission structures, and start-up fees. Check out this full list of host agency listings for more ideas.
Finding Clients
A quick note on finding clients. If you open up your own agency, finding your own clients is going to be one of your main tasks. So how do you do it?
The first people you should reach out to are those in your immediate circle, so friends and family. But those close connections can also make your job as a travel agent as little more complicated. You might find it better to source clients you don't know.
For that, you'll want to market yourself to the community within your niche. Are you targeting families with kids to book family travel? Disney travel? Cruise travel?
This is where having a blog and a strong social presence will prove essential for your business.
Skills Needed To Work From Home As A Travel Agent
Whether you decide to work for an agency or create your own, you'll need to be patient, helpful, and resourceful as a travel agent. But beyond the personality skills, what do you need?
For home offices, you'll need the basics – computer, headset, desk, phone, printer, landline – to work as a travel agent. For work through a host agency, inquire if you can work from home or if you are required to come into an office or call-center.
In addition to having the right tools and equipment, you also need the skills to be your own marketer, business manager, and full support center for your client.
How Many Hours Do Travel Agents Work?
A typical schedule of a home-based travel agent is flexible, but most tend to work 30-40 hour weeks, some weekends, and are constantly "on-call" at any hour in case of emergency. Basically, you are the client's point-of-contact at all times should something happen during their trip (i.e. missed flights, wrong tours, lost luggage, etc,).
That said, even though you call the shots – you'll always need to be by your phone or email when clients are on their scheduled trips.
Most of all, being a travel agent is a life-work balance. So you need to consider how that is going to affect your personal life.
For example, when you take your own vacations will you be able to disconnect from the job-side of your trip? This is often an after-thought for many travel agents. If you don't think this will bother you, then great! You're going to have no trouble with this aspect of being a work-from-home travel agent.
Can You Work From Home As A Travel Agent With No Experience?
Do you need a degree to become a travel agent from home? No – not really. Having a Bachelor's degree isn't required to apply to most travel agency jobs or even start your own business.
However, it can accelerate your career and give you access to new opportunities if you have one. In general, the more education and training you have, the better (and higher-paying) jobs you can get access to.
If you're young and ambitious, you could even start your own agency right after high school – no college degree required.
Can You Become A Home Travel Agent For Free?
It's not really feasible to become a travel agent from home for free – not entirely free at least.
As I mentioned, you don't need a degree or certification to get hired. But whether it's to register in your state, open up your own agency, or work with a host agency – there will be fees involved.
Host Agency Reviews estimates that it can cost up to $15,000 for people who want to open up their own independent travel agency and up to $1,500 for agents who are hosted.
Affiliate Marketing For Travel
If you aren't convinced about working from home as a travel agent, there is another way you can still earn money from home with a job related to travel. Enter affiliate marketing!
If you have a blog, there are many travel affiliate programs you can join to cash in on travel-related bookings. For example, you can link to hotels, flights, travel gear, and earn a commission when people purchase via your links.
Building an affiliate marketing strategy can you thousands of dollars per month! So do you think you're cut out to become a travel agent from home?
There are many ways to earn money from travel and becoming a travel agent is still a popular and in-demand option forward.
One of the best job opportunities of the decade is working online. The online world is a "wild west" where anyone can start a business regardless of your age, race, education, or background.
The thing that matters most is that you are motivated and persistent. Even total newbies can earn money online by starting a simple website and putting some advertising on it.
I've been working online since 2010. You can learn how to do what I do in just a few weeks, and earning a full time income of over $10,000 per month is absolutely doable with consistent effort!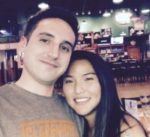 Nathaniell
What's up ladies and dudes! Great to finally meet you, and I hope you enjoyed this post. My name is Nathaniell and I'm the owner of One More Cup of Coffee. I started my first online business in 2010 promoting computer software and now I help newbies start their own businesses. Sign up for my #1 recommended training course and learn how to start your business for FREE!