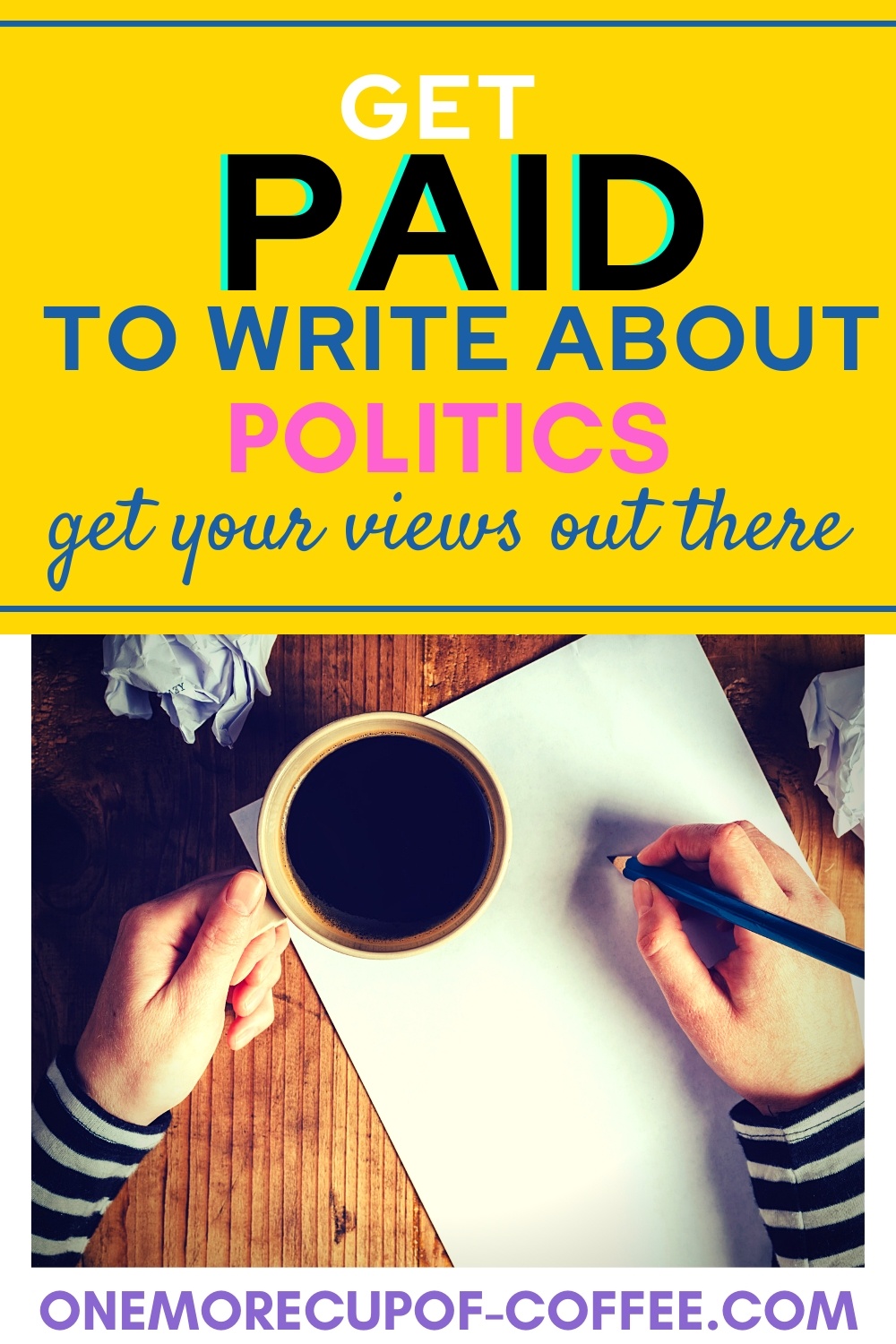 Are you passionate about politics and find yourself almost obsessing about all things political? If so, have you considered using your interests and knowledge to become a political writer? I can show you the best ways to get paid to write about politics.
Is Political Writing for You?
Some people get more than just a little excited when election time rolls around. They're the ones who fervently campaign for their favorite candidates while debating the political issues at hand.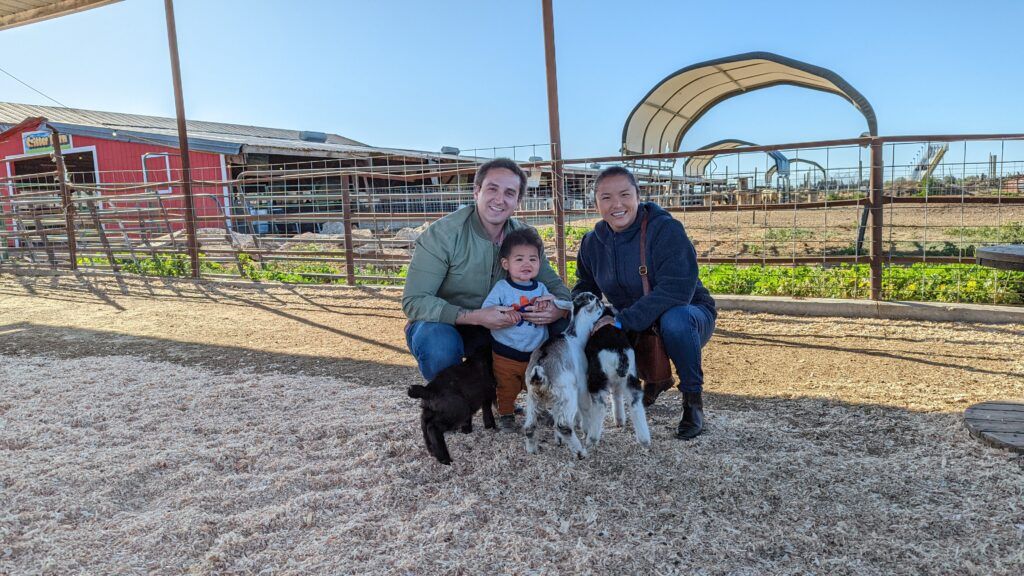 Are You Ready To Work Your Ass Off to Earn Your Lifestyle?
Are you tired of the daily grind? With a laptop and an internet connection I built a small website to generate income, and my life completely changed. Let me show you exactly how I've been doing it for more than 13 years.
Even beyond the election, these people tend to want their voice and opinions heard. They talk politics at work. They talk politics with friends. They talk politics on their social media. This all might be sounding a little familiar to you if you're enthusiastic about politics.
If this describes you and you also love penning your thoughts to paper, why not get paid to write about your political views, whatever they may be?
Whether you're a seasoned writer or someone who's just in the stages of exploring how far they can go to spread their opinions, there is money to be made in crafting insightful and well-thought out opinion pieces.
You could expand your hobby and make a few extra dollars writing about politics or you can be serious, and with hard work and perseverance, you might actually be able to make a living from it.
What Makes a Good Political Writer?
For one thing, you have to be fierce. Just feeling impassioned about a particular party or relevant issues is enough to get anyone in trouble. People feel very strongly about their particular views. These days, more than ever, everything seems to be a political battle.
The key to being a good political writer is to write authoritatively and know all views, even those that don't align with yours. After all, part of being a political writer is to engage your readers on the issues at hand.
As a political writer, you want to know all the facts. Your reputation would be at stake and presenting arguments without fallacies can help you achieve your mark as a credible and responsible political writer.
A good political writer must also stay focused on their subject. It's easy for one issue to lead to another in politics and you want to stay with a topic within an article to drive home your points and deliver an insightful piece to get the reader thinking.
While ultimately you want to write about the things that are important to you, you also might have to take on assignments from time to time that doesn't reflect your own views. When this happens, it's still important to maintain control of the article by still making the article your own and using your voice.
More than anything, with political pieces, it's also important to share with the reader why a particular subject should matter to them. In delivering any written piece, you want to connect with the reader. You want to make them feel like what you are writing about involves them. This is how you build and engage your audience, which is important if you want to be successful.
Finally, when you've made the basis for a political argument, any supporting evidence can help to propel your position. This can be a video from a reputable news agency or a statement by the relevant parties.
For instance, if you are writing a piece on a particular legislation, you don't have to have a personal interview with a member of Congress. You can often find their official position on their own website.
In the end, there can be three goals for a political post. You need to know beforehand which one you're aiming for.
Are you just trying to educate the population on an issue or a policy, a law, or about a particular politician?
Are you advocating for something and trying to win others to your side?
Are you wanting to spark a debate amongst your readership?
Once you're done writing a political piece, you'll want to ask yourself if you've achieved whatever objective you were aiming for.
Ways That You Can Get Paid To Write About Politics
Now that we've talked about what makes a great political writer, it's time to put those skills to use. I'll share with you three ways that you can start earning money to write about politics.
Political Columnist
A political columnist can write for newspapers, magazines, or blogs. They write articles on the political arena, government, elections, and those running for office. As a political columnist, you could work as a freelancer or for a news organization.
A political columnist can do a lot to affect change in their readership's views. They can present highly persuasive arguments and observations that can get people thinking. The political columnist's insights can spark debates on issues that are of public importance.
In order to be considered an expert in their field, a political columnist must research everything they can about their subject and know current events concerning their subject as well as an understanding of the history behind it.
While most political columnists will be seasoned journalists with bachelor's degrees in related fields such as political science, English, or journalism, there is really no universal requirement to become a political columnist.
Having a degree does lend to more credibility, but you not only have to have master writing skills, but you have to be an expert of the political landscape.
A political columnist can expect an annual salary of around $36,000 a year.
Political Speech Writer
If you're one who pays careful attention to the speeches of our political leaders and finds yourself critiquing it word by word, perhaps you'd like to enter the world of speech writing.
Political speech writers are the ones responsible for many of the speeches that are given by politicians. They can write for politicians on a smaller scale, such as city council members, for medium-scale politicians like mayors or governors, or heavyweight politicians like presidents.
Someone vying for office is often a great speaker and communicator, but often has problems with assembling a speech. That's where a speech writer comes in.
The speech writer will interview the politician to find out their position and goals in order to deliver a speech that represents the candidate or politician. They focus on issues of importance while maintaining the tone and voice of the politician.
Once again, research skills are highly important in a job as a political speech writer. You also need to know your target audience to gain the kind of momentum and impact desired in delivering a speech.
Once again, most often a Bachelor's degree is required in either English, journalism, communications, political science, or something similar.
If you really want to learn to be an effective speech writer, do some research to find the most famous political speeches of all time to learn what type of speech really grabs the audience's attention.
You can start small as a political speechwriter by writing press releases and campaign slogans and brochures.
Political Speech Writers can earn $47,000 to $75,000 a year.
Write for Political Blogs or Start Your Own
Most of us fall one way or another in partisan politics. Whether you are a Democrat, Republican, Libertarian, or find yourself affiliated with another political party, a blog can be a terrific platform to express yourself politically. It also just happens that you can use it as a tool to earn good money as well.
For those of us who are politically impassioned, a blog is a good way to release all of that tension and let others know where we stand on the issues.
It's also an opportunity to engage with readers who are just as passionate about the political issues as you are, though some might fall on the opposite ends of the spectrum. If you decide to form your own blog, this is a huge thing you'll need to remember is that not everyone will agree with you.
But, blogging is surely a way to deliver your political messages and views, with a goal of inspiring others to formulate opinions close to yours. With a blog, there is the potential to make a difference in a field that you care about.
You can look at the many avenues online as a guest blogger or you can start your own blog, where you have free reign.
With that in mind, here are some tips to help you develop a successful blog:
Reflect before you put it out there. Once you put something on the web for all the world to see, it's too late to take it back. You'll want to be wise about the way in which you deliver your views. Remember, people you know and care about might read your blog and while you want to be authentic in delivering your message, you also want to take care not to offend the wrong people.
Stick with what you care about. You want your blog to reflect the issues you care about. With so many political conversations happening each day, it's easy to deflect away from who we are and what we stand for. Use your blog as a platform to promote the issues where you want to effect change.
Post regularly. I know I find myself frustrated to find a blog I love, only to have the blogger posting irregularly, with huge gaps of time between postings. Your blog will only be successful, both in terms of readership and monetarily, if you write regularly. Daily is best, weekly is okay, and anything beyond that is not really doing what you set out to do. You don't want your readers to forget about you.
Short and sweet is best. It's easy to go off on a tangent when we talk about issues we care about. But, if we draw out the conversation too long, the focus gets lost. A 1000 to 2500 word article also seems to find its way into Google rankings better, which improves the chances of you being found.
Have a social media presence to promote your blog. Whether it's Twitter, Facebook, or LinkedIn, now more than ever it's easy to see the powerful role the Internet plays in social media.
Learn all you can about blogging. Good blogging is like a recipe. You need optimal backlinks, keywords, meta descriptions, great content, and more. If you have it all figured out and are as knowledgeable as you can be about blogging, you'll ramp your chances up of success.
Hopefully, I've given you a lot to consider. It's easy to see there are great ways for you to get paid to write about politics and a cause you care greatly about.
As a writer, you have an in-demand talent that can be used to earn you TONS of money online. You can earn money freelance writing, for sure, but it's still just trading dollars for hours. Personally, I recommend starting your own website! Information is the currency of the internet, so why not leverage your talents to build yourself a serious online income! Learn how to create your own blog-style website and make money through advertising.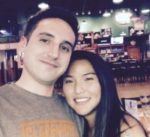 Nathaniell
What's up ladies and dudes! Great to finally meet you, and I hope you enjoyed this post. My name is Nathaniell and I'm the owner of One More Cup of Coffee. I started my first online business in 2010 promoting computer software and now I help newbies start their own businesses. Sign up for my #1 recommended training course and learn how to start your business for FREE!