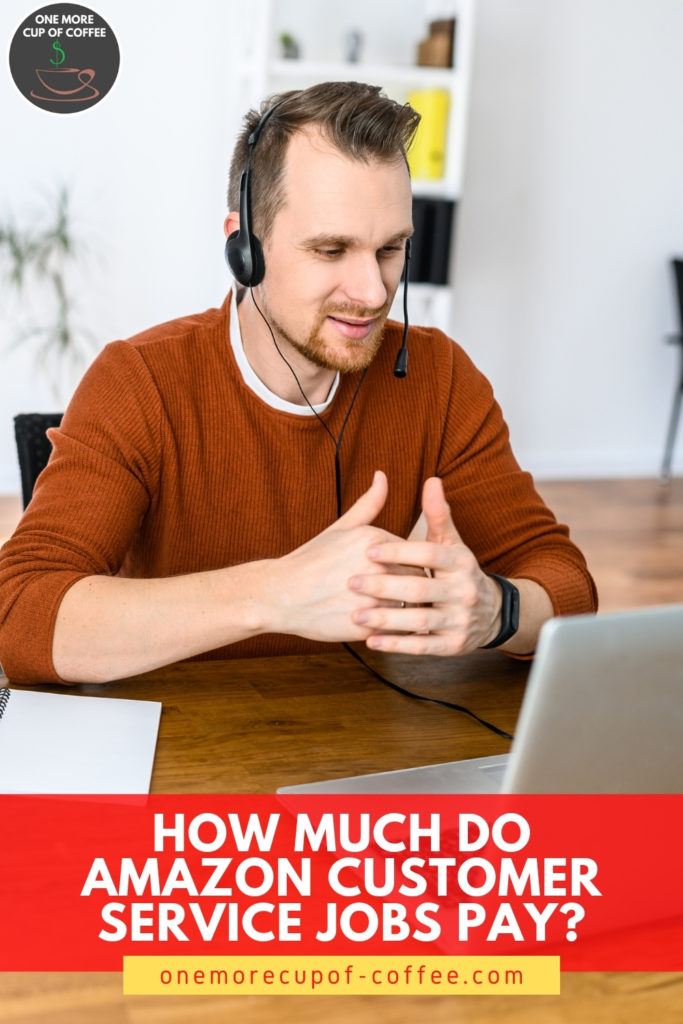 Amazon is a company worth over $1.4 trillion dollars. It's one of the fastest-growing and richest companies in the world. Jeff Bezos, the company's founder, is the wealthiest person on the planet. But just how much of that wealth actually trickles down to its employees? Is a job at Amazon really a good job to have? How much do Amazon customer service jobs pay?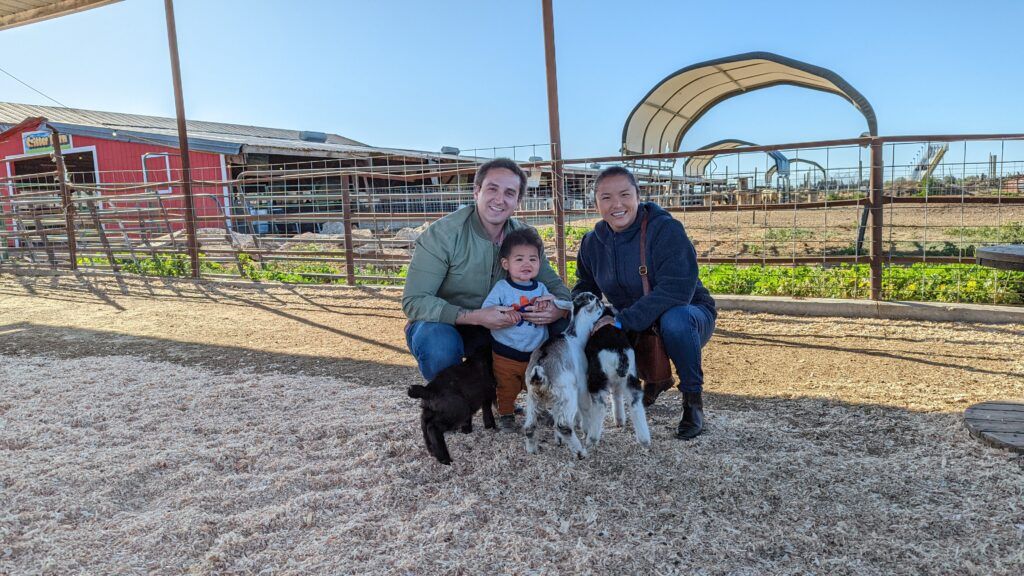 Are You Ready To Work Your Ass Off to Earn Your Lifestyle?
Are you tired of the daily grind? With a laptop and an internet connection I built a small website to generate income, and my life completely changed. Let me show you exactly how I've been doing it for more than 13 years.
It seems that Amazon is just one of those companies that are everywhere. If you're not working for them, you're at least a regular shopper there. Maybe you're even an Amazon Prime member – you and 150 million other subscribers in the US! With such a gigantic audience, Amazon is hiring left and right to meet its supply-and-demand. Even during the current pandemic, Amazon has had to hire a trove of new employees over four times! While some industries, like travel, came to a near full-halt this year, industries like big tech are booming.
Since March 2020, Amazon has hired over 400,000 new workers (temporary and permanent combined). That has made Amazon's workforce reach an incredible 1 million. Can you imagine hiring for a company that size? Basically, there's a high demand for jobs at Amazon – from corporate, to work from home and customer service. Especially now that more people are shopping online, there's an even bigger need for Amazon to fulfill its Customer Service positions.
In this article, we'll take a deep-dive into how much Amazon customer service jobs pay in particular. If you're on the fence about applying for an Amazon customer service job, here's the bulk of what you need to know in terms of pay, benefits, skills required, and more.
How Much Do Amazon Customer Service Jobs Pay?
In 2018, Amazon announced a $15 per hour minimum wage for all its employees across the United States. Suddenly, no matter if you worked in customer service, fulfillment, or administrative support, you would earn $15/hour. The change came due to an increase in public awareness and pressure from the public and prominent political figures like Senator Bernie Sanders, who repeatedly criticized Jeff Bezos regarding Amazon's pay inequality while the trillion-dollar company looked to open up a second headquarters.
Now full-time, part-time, and temporary or seasonal workers all receive a $15 minimum wage. Note that this only applies to U.S. workers and not Amazon's international workforce.
Amazon's Customer Service Associates hires employees in over 130 different countries. So if you are reading this and are based in Canada, the UK, Europe, Latin America, Asia, or Oceania, it's not guaranteed to earn $15 per hour, although that may very well be the case.
On average, Amazon's Customer Service Associated earn just over $13/hour (combining both US/International averages). Amazon US wasn't the only one who raised their wages amid criticism. Amazon UK raised their wages to between £9.50-10.50.
Bottom line: Amazon employees, including Customer Service Associates, earn $15/hour in the U.S.
Benefits Working Amazon Customer Service And Other Jobs
On top of a $15 hourly wage, Amazon Customer Service Associates receive a wide-range of benefits. One of the best additional perks you can expect if you get a customer service job at Amazon is the complete medical health insurance which also includes coverage for dental, life, vision, disability, and prescription drugs.
Here is a quick summary of the benefits and compensation as an Amazon Customer Service Associate:
Complete medical health insurance package
Paid vacation/time-off
401(k) retirement plan with 50% company match
Exclusive Amazon employee discounts
Resources for mental health and general well-being
$15 hourly pay
Paid parental leave (up to 20 weeks)
Also, depending on the job, if you have extra skills (i.e. language skills), you could potentially earn more than $15/hour. The good thing is, Amazon's lowest salary is $15/hour so you can't go below this. For many people, that's a huge attraction to working for Amazon.
To learn more about the benefits included, you can check out Amazon's compensation page. Amazon also states that the above benefits may vary based on job location, scheduled hours, and employment length, among other factors.
How To Apply For Amazon Customer Service Jobs
Amazon's Customer Service jobs have two teams – the in-house Customer Service Associates and the new work-from-home Virtual Customer Service team.
It is fairly easy to sort through available Amazon Customer Service jobs. Scroll down and you'll be able to highlight only customer service jobs, pick a city, and choose whether you want a full-time or part-time position.
Each role will open up to an individual page detailing the description and basic and preferred qualifications. You can apply online directly from the website by clicking the golden "Apply Now" button. Amazon also mentions the job's starting pay in the descriptions.
If you're interested in hearing from real Amazon employees in the Virtual Customer Service team, watch this short video below.
What Do Amazon Customer Service Associates Do?
Part of Amazon's mission is becoming the "most customer-centric company on Earth."
If you've ever had a problem with your package not getting delivered on time or "accidental" charges after a Prime membership trial ran out, then you know exactly why Amazon considers their customer service team to be the best of the best. No matter your query, technical issue, or problem, Amazon's customer service always puts the customer first. It's simple – if they didn't, people would simply stop using Amazon.
Amazon Customer Service Associates do just that – they make sure to deliver timely and professional service to customers. Your job responsibilities could look like tracking a lost package for a customer; returning unwanted items; helping customers connect their devices; refunding transactions, and more. As an Associate, you'll work either via chat, phone (mobile chat), email, or Alexa to connect and communicate with customers.
If you work in-house, you'll report to the job location you applied for. Or, if you applied for a remote position, Amazon will help you get your home office set up at home by providing the tools you need to work effectively.
Skills Desired To Get A Job In Amazon Customer Service
Amazon Customer Service jobs are aplenty, but you'll need to be, "bright, articulate, and detail-oriented with a genuine desire to find solutions to customer problems."
Basic Qualifications
When applying for an Amazon Customer Service job, you'll see that there are two distinctions for skills desired: basic and preferred.
The basic qualifications usually imply the following requirements:
High school diploma or equivalent
Knowledge and familiarity using Windows and Microsoft Outlook
Using instant messenger, navigating the web, and surfing between multiple browsers
Preferred Qualifications
Those who can exemplify having "preferred" qualifications might have a stronger profile suitable for employment. Though these qualifications vary per job post, here is an example taken from a listing within Amazon's Customer Service jobs:
Past experience in customer service
Strong organization and time management skills
Experience working on a merchandising/brand ambassador team
Is self-reliant, trustworthy, and has a strong work ethic
Even if you are new or have no prior experience in customer service, you are still encouraged to apply.
Who Is The Amazon Customer Service Job For?
Amazon's Customer Service jobs are great for anyone who is looking for a stable, full, or part-time job that pays well and includes decent benefits. Whether you're a busy mom, a part-time student, or someone who just needs a career change, the Amazon Customer Service Associate position offers flexibility and a chance to earn a decent wage from doing satisfying work.
Why You Should Work For Amazon's Customer Service
Amazon has been known to treat its employees well and their past commitment to raising wages is one example of how they listen to criticism and work to improve their company. Could they do even better? Certainly. But for many people, Amazon provides a good job with opportunities for growth.
For example, after your one-year anniversary at Amazon, you have the chance through their Career Choice Program which pre-pays 95% of the tuition for courses in high-in-demand fields including game design, visual communications, IT programming, radiology, and more.
These "industry-leading" benefits play a huge role in the popularity of Amazon's Customer Service jobs and job enrollment in general. Many people in customer service and other positions at lower-paying companies seek employment at Amazon because of the pay jump and the extra perks. Amazon is by no means the perfect employer, but for most needs, it covers everything you and your family may need.
Summary
So how much do Amazon Customer Service jobs pay? $15 per hour as a minimum in the U.S., with room for growth in more technically-demanding positions. However, if you are applying to Amazon from another country, for example in the UK or Asia, your pay will likely be lower than this. The good news is that wages have globally increased since Amazon came under fire for profiting off underpaying its employees in the past.
With perks like paid time off and parental leave, medical insurance, and career advancement options, Amazon is no doubt the first-place contender for the best places to work in Customer Service.
Alternatively, if you're seeking employment opportunities within the customer service field but aren't getting any luck with Amazon, you could consider searching for work with Walmart or even working from home for Apple which also pay well and provide their own series of job perks and benefits (however without the guaranteed $15/hour wage).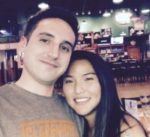 Nathaniell
What's up ladies and dudes! Great to finally meet you, and I hope you enjoyed this post. My name is Nathaniell and I'm the owner of One More Cup of Coffee. I started my first online business in 2010 promoting computer software and now I help newbies start their own businesses. Sign up for my #1 recommended training course and learn how to start your business for FREE!