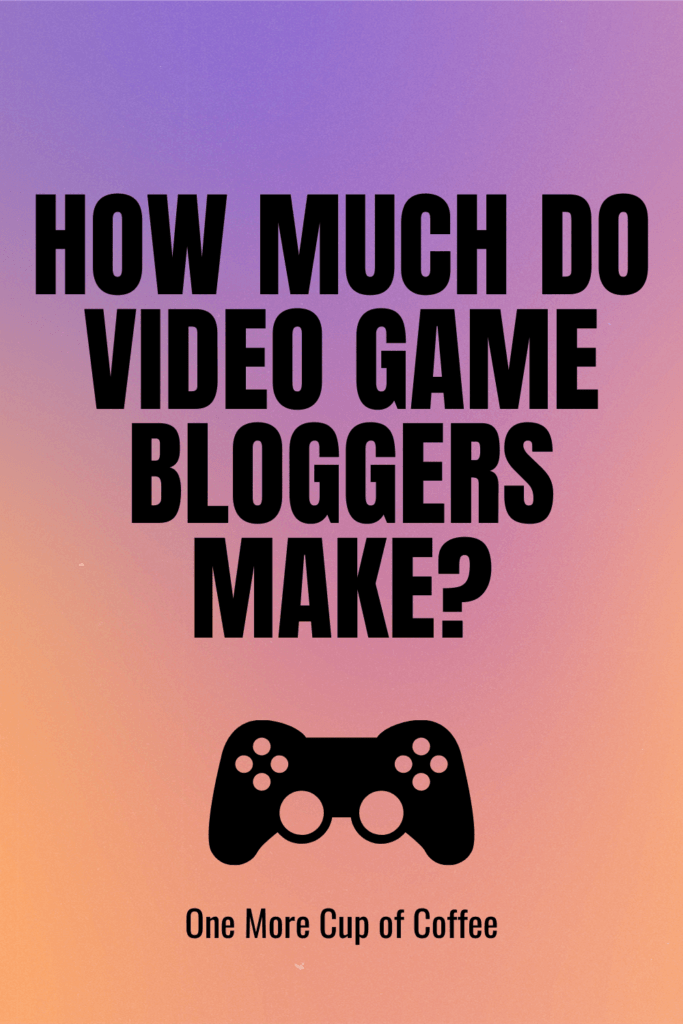 Did you know that over half of the U.S population plays video games? For anyone who thinks video games are just hobbies meant for children and dumb teens, think again! Video game bloggers can actually earn cold-hard cash but… Just how much?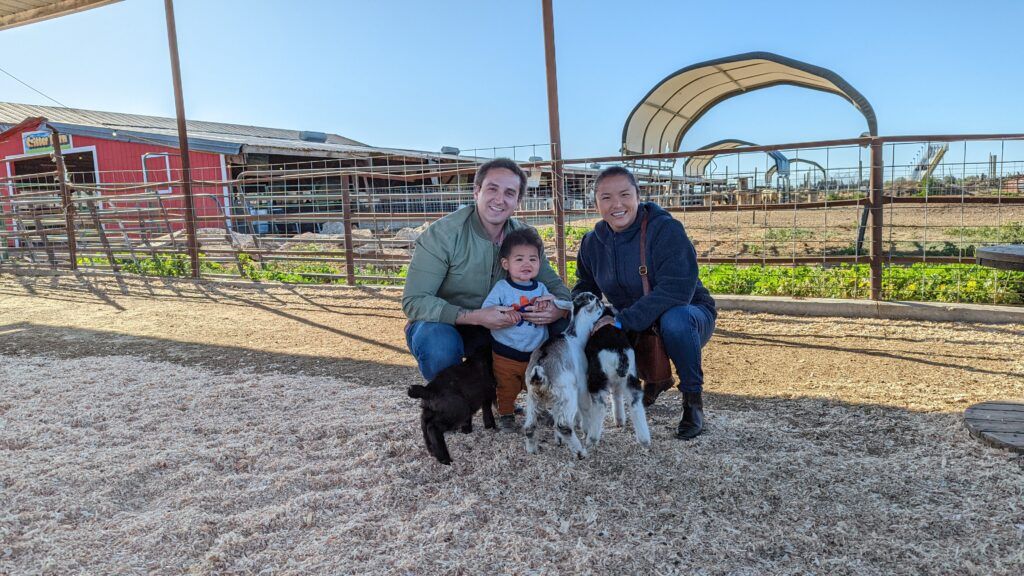 Are You Ready To Work Your Ass Off to Earn Your Lifestyle?
Are you tired of the daily grind? With a laptop and an internet connection I built a small website to generate income, and my life completely changed. Let me show you exactly how I've been doing it for more than 13 years.
There is a growing video game culture not only in the States but all over the world. People love video games. So of course, it comes as no surprise that in the era of niche blogging it's possible to turn what once was considered a hobby into a full-time online career – video game blogging!
In fact, not only is it possible to do so, it's quite a competitive endeavor. The video game blogging world is already considered saturated. Is the video game blogging niche still worth the effort?
Today we're taking the plunge into the gaming universe to see how much video game bloggers make and if so, by doing what? (Hint: It's not by just playing video games!)
How Much Do Video Game Bloggers Make?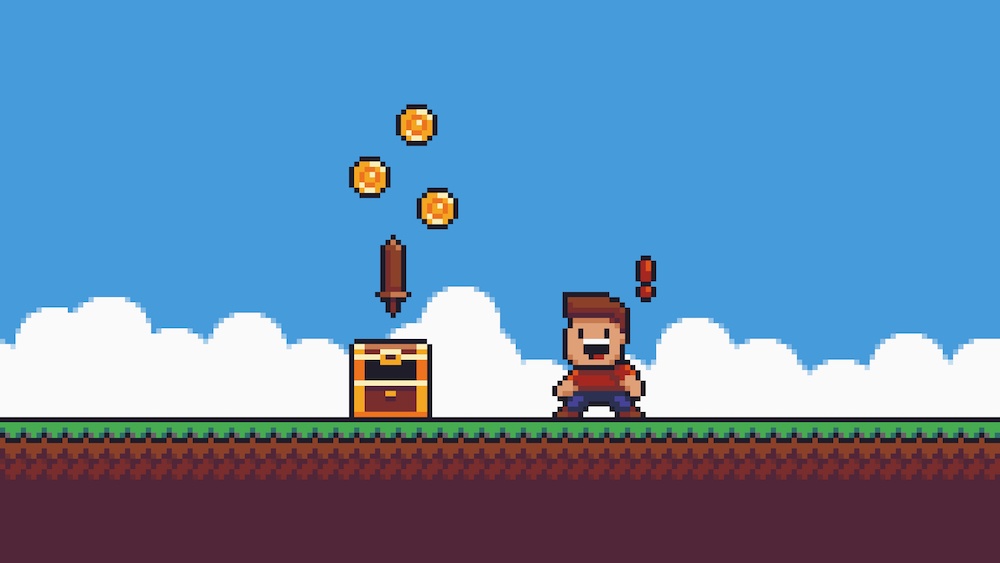 There's no limit to how much video game bloggers can earn. In most cases, this will vary according to niche, traffic size, and strategy. For example, take Matt from True Valhalla. Matt is a professional video game developer and HTML5 games blogger who earned $107,312 in 2018. It's likely he earned more from his profession as a game developer than a gaming blogger, but he still writes consistently on the blog which in turn likely leads to sales of his games. Consider it a win-win!
If we zoom out and take a look at top gaming blogs, we quickly will fall into the million-dollar range. These are your giant game news blogs like Polygon and GamesRadar+ and gaming forums like IGN and GameFAQs. The earnings we're more interested in are those pertaining to individual gaming bloggers, but these income reports aren't easy to find!
The video game industry is so large now that bloggers who want their share of the puzzle must pick a video game sub-niche. Why? If not, it will be nearly impossible to rank for keywords like "Nintendo games" or "Zelda". Video game blogs have a better chance at ranking traffic from low-competition or long-tail keywords. To master this tactic, bloggers must start with a smaller niche. Some smaller niche ideas in the video blogging category are:
Gaming laptops and gear
Types of games (action, RPGs)
Specific consoles and gaming systems
Virtual reality
Kid-friendly games
Mobile games
Gaming walkthroughs
Video tutorials
… and so much more!
The more focused the niche, the better. Even gaming blogs that focus on only one video game can quickly gain traction. A good example website to check out is On-Winning, a gaming blog about Pro Setups started by two brothers for fun. They note within the article how their income and traffic is growing rapidly thanks to their focus niche (although they don't disclose how much). Staying highly-focused about the gaming content you publish will be worth it in the long-run. Otherwise, if you try to write about everything you'll quickly burn out.
Here are some examples of individual gaming bloggers (not owned by large corporations or media groups) with specific sub-niches:
Gamer Dad – Andrew is one of the most recognized gaming dads (another sub-niche!) who got his start all the way back in 2003. He's had several sponsorships but his earnings aren't disclosed for us to analyze how much he earns from his family-friendly video game blog.
16 Bit Dad – Gareth is a retro gaming blogger and father. He doesn't disclose how much he earns, but you'll notice he has a couple of sponsors on his page. Sponsors are a good sign he has a decent amount of traffic and earnings!
Wolf's Gaming Blog – Baden is a video game blogger who publishes extremely honest game reviews. He mentions on his blog it took years to start monetizing and has set up a Paypal fund to help garner extra funds.
Tiny Cartridge – Tiny Cartridge is run by three friends who blog solely about handheld games, namely Nintendo 2DS, 3DS, PS Vita, and Wii U. They started in 2008 and have since launched the TinyCast Podcast (with over 100 episodes) so it's safe to assume they are earning well from their gaming blog. Their Patreon alone is earning $468 per month!
How Do Video Game Bloggers Make Affiliate Sales?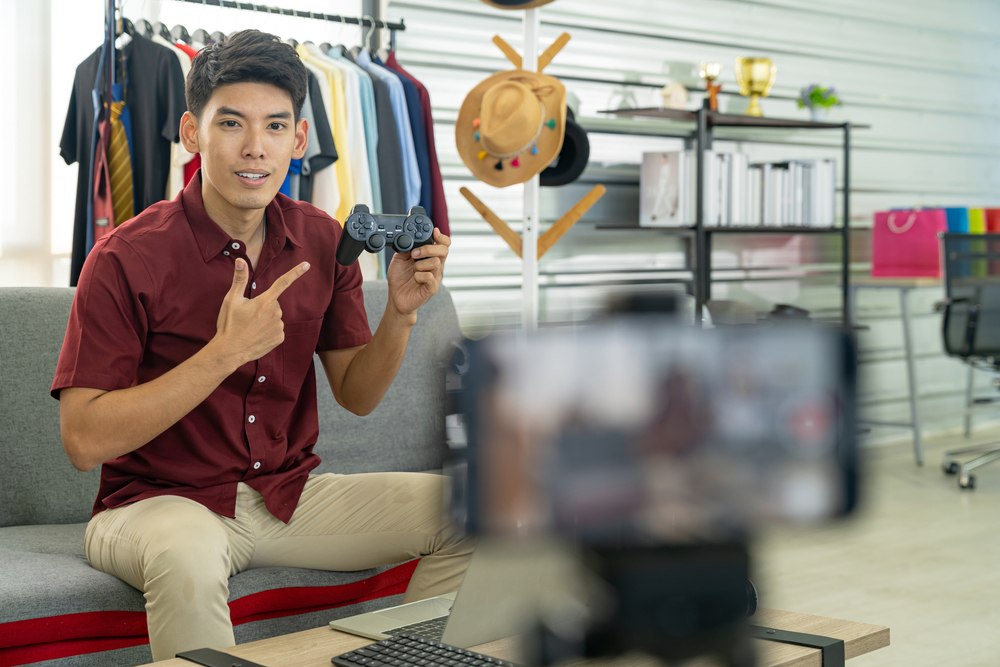 Earning with a gaming blog is possible through income streams like affiliate marketing. Bloggers can earn a commission on purchases by linking to products or services. Unlike in other blogging niches, gaming is already extremely product-focused. Most of the affiliate sales video game bloggers will see will, therefore, come from linking to video game consoles, games, and related tech on sites such as Amazon, GameStop, and Best Buy. But the affiliate program possibilities for video games don't stop there!
Here are a few more video game affiliate programs bloggers can earn commissions from:
When you pick out your gaming niche, consider the global amount of players and the types of affiliate content you could potentially promote. Video game niches in which bloggers review tech and gaming gear will typically have higher monthly affiliate revenue than, say, gaming bloggers who solely provide game walkthroughs.
Keep in mind, you don't just have to promote video games to make money. You can also promote peripheral products like video streaming or editing software, PC hardware, electronics equipment, and more, depending on your niche. For example, if you have a ton of old Playstation CDs, you need to store them somewhere right? You could even link to a shelf or display case on Wayfair.
Although those bloggers could still feature banners with affiliate links, there aren't as many 'dedicated' affiliate articles published on the blog to earn from.
Note: Some gaming affiliates will be available under larger umbrella affiliate networks such as Commission Junction, ShareASale, or Awin. Take some time to check out each one to see if there are programs that suit a video game blog.
How Do Video Game Bloggers Earn Ad Revenue?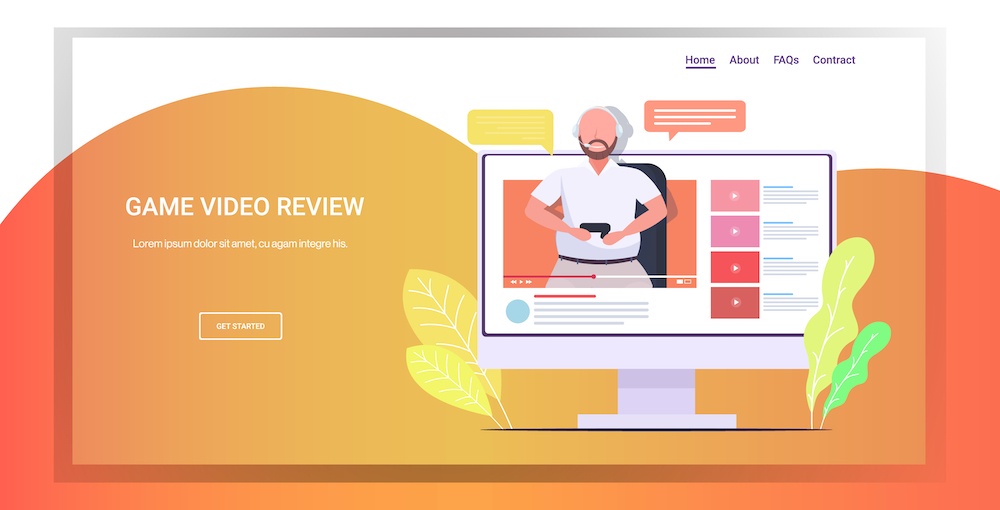 For lots of blog niches, ad revenue is what earns that juicy passive income. But unfortunately for video game bloggers, ad revenue offers extremely low payouts in the gaming niche from a few cents to a few dollars per click (CPC).
Here are few forum users discussing their CPC averages which range from $0.10 – $0.70 cents. It's usually not worth starting implementing ads on a gaming site unless there's an ample amount of traffic already there. With those types of numbers, it would take 100 clicks (not sessions) per day to earn $10/day.
To put that into context, if you advertise with Google AdSense, it will take, on average, around 1000 views per day just to get 5 clicks.
There are other networks than AdSense you could consider, but the same rules apply. In order to earn a decent paycheck from ad revenue, your gaming blog needs consistent traffic.
Here are a few ad network alternatives for the gaming industry to check out:
How Much Do Video Game Gurus Earn On YouTube?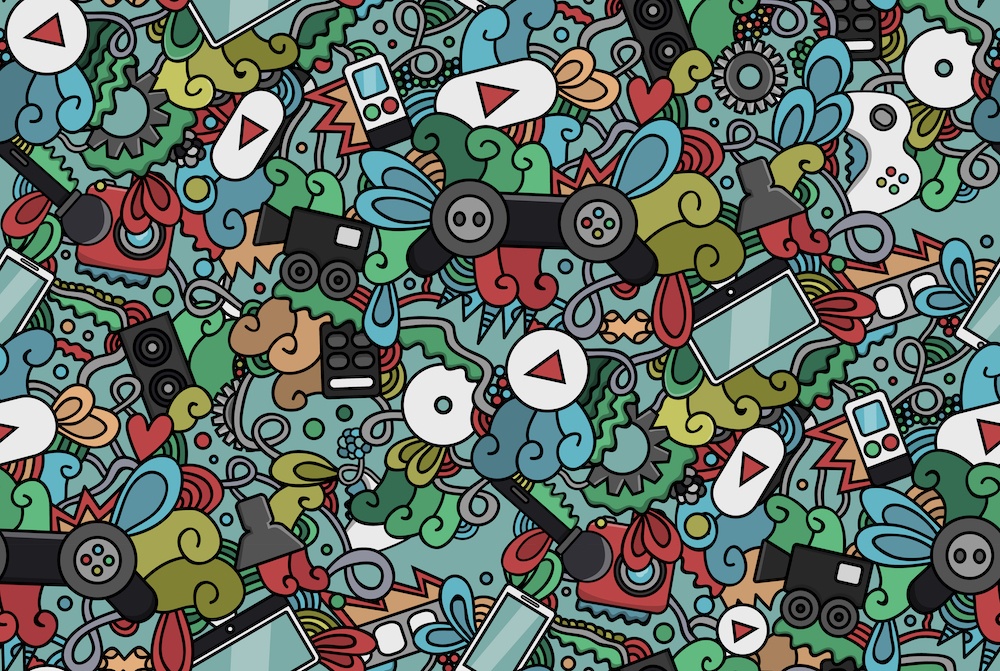 Video games are obviously extremely visual, so Youtube is one of the best outlets for streaming live videos. Whether it's voicing game walkthroughs, reviewing the top gaming gear, or speculating about game theories. Youtube's top video game channels have millions of subscribers.
Just take TheRadBrad as a star example. Considered the "King of Youtube Walkthroughs," Brad has a whopping 11+ million subscribers and each of his videos can get hundreds of thousands or millions of views. He publishes full game walkthroughs for popular titles such as Final Fantasy, Resident Evil, Doom Extender, Fallen Order, among others.
Click on any of his videos and you'll immediately see he has Youtube ads activated. According to a Social Blade estimate, TheRadBrad earns anywhere between $18.2 – $291.9K per month from his gaming channel on Youtube alone. That number doesn't include earnings from other popular video game streaming sites such as Twitch.tv which also pays users ad revenue.
According to this report, Twitch users can earn $250 per 100 subscribers. And TheRadBrad has 11,000 subscribers over there (aka an extra income of approximately $27,500 dollars).
Of course, Rad Brad isn't the only video game guru and millionaire. Here are the top ten video gaming channels on Youtube:
As for how much small-medium size gaming channels earn, check out these below videos by Gotians Games (10K subscribers) and Matt from CounterStrike (343K subscribers). Matt particularly noted how Youtube's CPM rates are quite low and he earns most of his income from sponsorships.
As Matt from CounterStrike noted in his video (which was sponsored, by the way), ad revenue isn't a reliable source of income. As we've seen, this is true for both written content on gaming blogs and for visual content on Youtube or Twitch video channels.
Other Ways To Make Money With A Video Game Blog
There are a few more ways to make money with a video game blog than just Youtube or affiliate marketing.
Sponsored Posts & Partnerships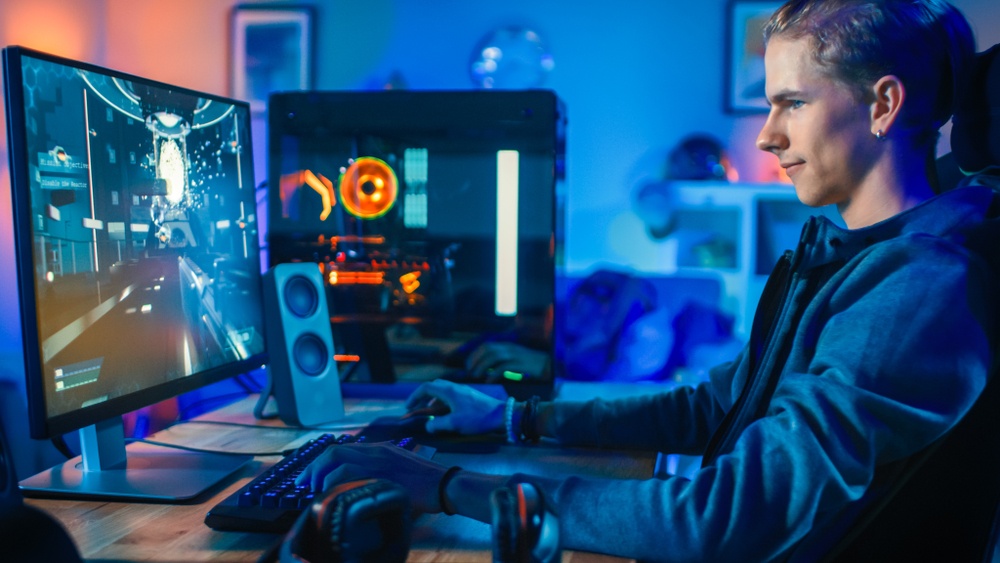 There are a lot of gaming brands and affiliates out there (a few which we've seen in this article) that would be willing to sponsor a gamer in order to get their product out in front of thousands of fellow gamers. This tactic is much smarter than general ad marketing for advertisers because a gaming blog or video channel already has the exact target audience the brand is looking for. Indeed, this means you can negotiate for a better deal!
Dozens of gaming sponsorships are available, but only the bloggers and streamers with the best engagement rates and larger audiences are likely to land them. (That doesn't mean to say a smaller game can't strike an awesome brand deal early on!)
Create A Sales Funnel With Email Marketing
Setting up an email list for your hard-core gaming fans is a great way to build an audience that you can eventually soft-sell products to. On another note, an email list serves as a way to bring gaming news right to your audience's inbox.
For example, you can promote pre-orders for upcoming games on Amazon which might lead email readers to make a purchase. If they trust you with their email they're more likely to trust your product recommendations, too!
Selling the Video Game Blog
The gaming niche is an extremely competitive one, so selling it could be your way out if ever it becomes too overwhelming to manage. Generally, blogs can sell for 36x the average monthly income.
There are LOTS of buyers out there who'd love to take your video game blog off your hands because gaming will continue to be a very lucrative niche as technology advancements drastically improve the gaming experience.
Want To Start Your Own Video Game Blog?
With that said, the video game blogging niche is not slowing down anytime soon which means there's still plenty of room for new bloggers to join in on the gaming conversation.
Starting a video game blog is easy, but making it profitable? Not so much. It'll require lots of hard work and patience across several months of consistent writing and publishing.
As much as possible, hone-in on a micro niche and consistently work at improving your game.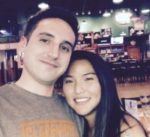 Nathaniell
What's up ladies and dudes! Great to finally meet you, and I hope you enjoyed this post. My name is Nathaniell and I'm the owner of One More Cup of Coffee. I started my first online business in 2010 promoting computer software and now I help newbies start their own businesses. Sign up for my #1 recommended training course and learn how to start your business for FREE!