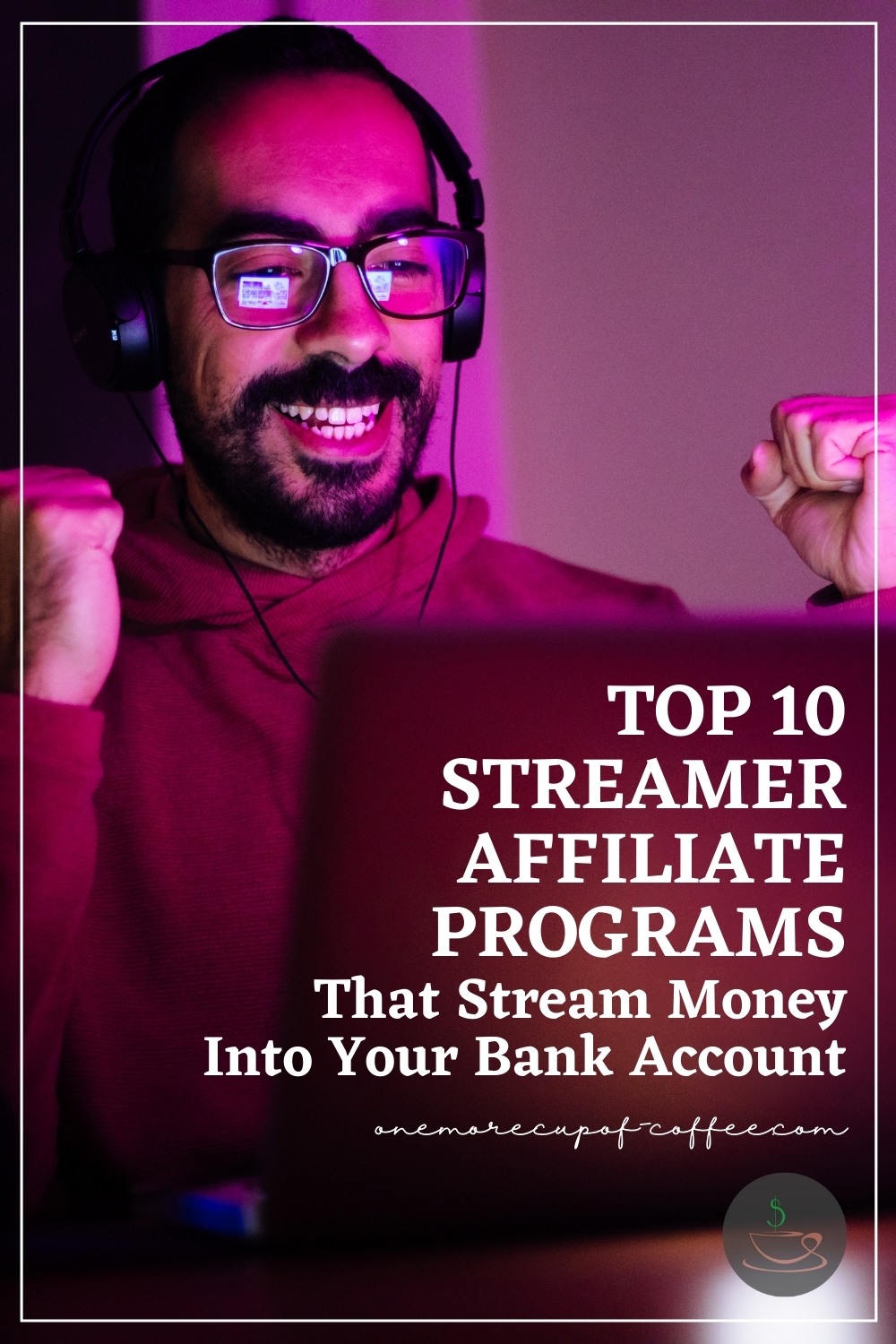 More than 2.2 million people broadcast their video games on the streaming platform Twitch every day. Around 15 million people watch those videos.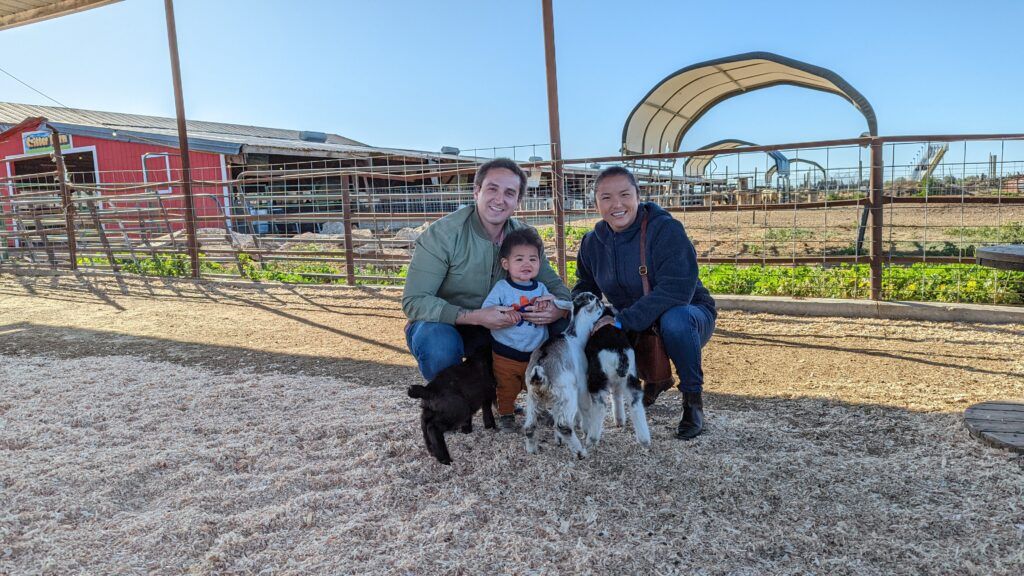 Are You Ready To Work Your Ass Off to Earn Your Lifestyle?
Are you tired of the daily grind? With a laptop and an internet connection I built a small website to generate income, and my life completely changed. Let me show you exactly how I've been doing it for more than 13 years.
That's just one streaming platform and just one day. With so much attention, it's become a great way for affiliate marketers to make money in the professional gaming niche.
If you'd like to find out more about how to make money from the streaming and gaming industry, read through this list of the top 10 streamer affiliate programs. At the end of this article, I'll share some ideas for ways you can incorporate programs like these into your own niche marketing strategies.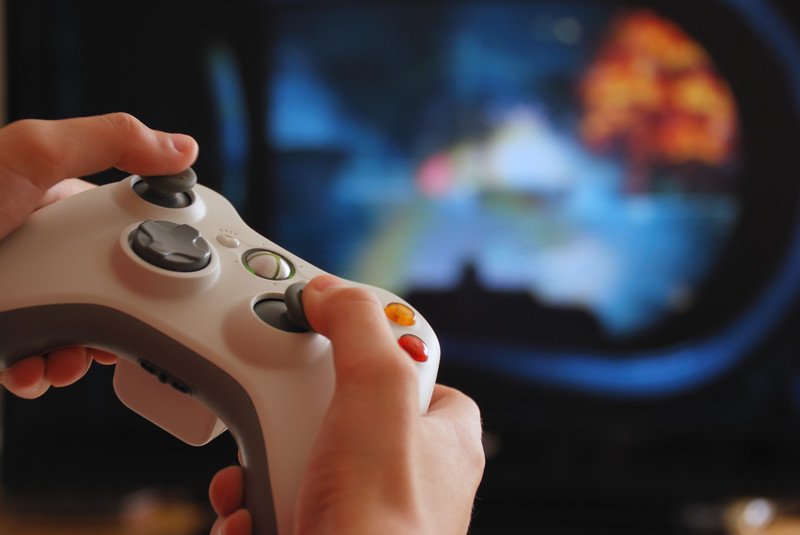 Streamer Affiliate Programs
Twitch
Go2Games
Green Man Gaming
NVIDIA (focus on graphics and broadcasting)
XSplit
Microsoft (Xbox One—can stream live from, Nintendo Switch, streaming consoles)
Razer
Best Buy
Onestream
Game Stop
1. Twitch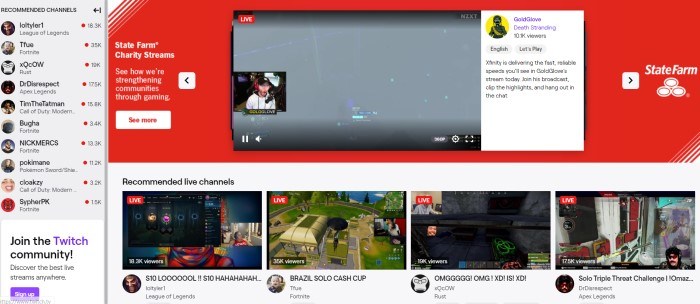 Twitch is a favorite streamer platform, where streamers can earn money in a variety of ways—including through affiliate marketing for game sales. The Twitch affiliate program gives streamers a way to start making money as they build their audiences and work toward becoming a Twitch partner.
Streamers make 5% on every game sold on Twitch that initiates on the streamer's channel. Streamer affiliates can also earn money on Twitch by selling Bits to Cheer, which are virtual tokens that fans can use for chatting and cheering on the Twitch platform.
The final way streamer affiliates can earn money on Twitch is by selling subscriptions to their channel. Subscriptions cost around $5, $10, and $25, as well as a Twitch Prime free version.
You can check out the separate post I made for more information on how to become a Twitch affiliate and partner and make money.
Why You Should Promote Twitch: In this case, affiliates are also streamers, so this could be considered a deep niche market. The ability to make money on subscriptions, Bits of Cheer, and game sales give affiliates a variety of ways to earn money while enjoying the full gaming experience.
2. Go2Games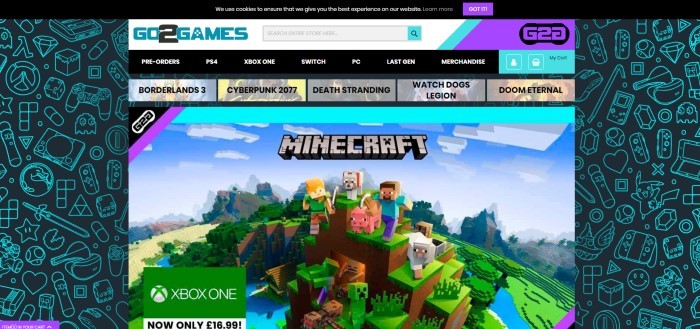 Go2Games is a video game store based in the UK. This company sells consoles, gaming equipment, and games with an intuitive shopping website. Customers can filter their shopping experience for the Nintendo Switch, Xbox One, PS4, PCs, and other gaming (and streaming) consoles.
One nice thing about this company is that it also sells games and equipment for last-generation models, including the Xbox 360, Wii, WiiU, and PS3.
Besides games and gaming equipment, Go2Games sells electronics, toys, and novelty fan clothing. Customers can also pre-order new games. In the UK, all games are shipped for free. Most of the orders are shipped the same day that a customer places an order.
Affiliates earn commissions by product type. Hardware and accessories have a 1% commission rate. The commission rate for software is 3%, and pre-owned or fully-refurbished goods have a commission rate of 5%.
Why You Should Promote Go2Games: Free shipping and fast shipping could be converting factors for customers in the UK. This store also has a wide variety of different gaming platforms, which could bring in shoppers who like nostalgic gaming experiences as well as new ones.
3. Green Man Gaming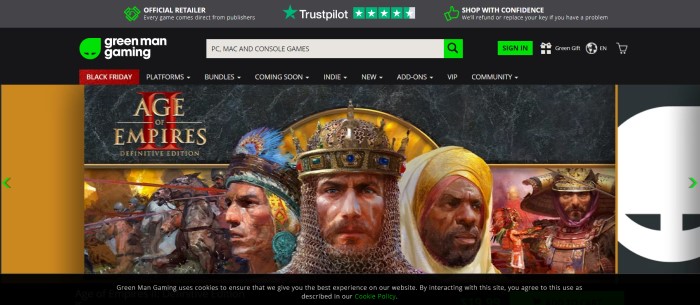 As with Twitch, Green Man Gaming's affiliate program is built specifically for streamers, but it also includes game writers as well as affiliate marketers who love the video game world. Streamers can sign up under the Influencer Ambassador program, while affiliate marketers can register with the business affiliate program.
With both programs, affiliate marketers make a 5% commission on game sales. There are more than 7,000 titles that customers can choose from, which are sourced directly from 700 video game publishers. Green Man Games sells game bundles as well as individual games. PCs, PlayStation, and VR are the main platforms that this company works with.
Green Man Gaming partnered with Commission Junction to administer their affiliate program.
Why You Should Promote Green Man Gaming: For streamers who are also affiliates, the Influencer Ambassador Program includes weekly giveaways to keep fans interested as well as the ability to promote content across the Green Man Gaming community.
4. NVIDIA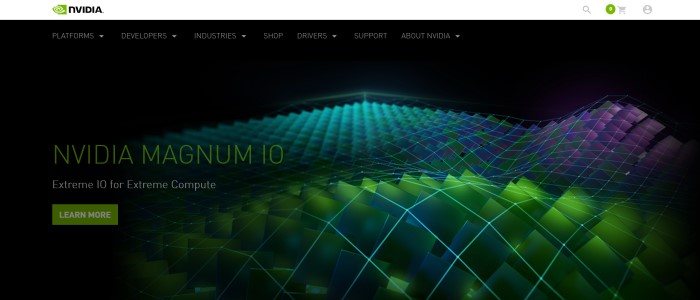 The technology company NVIDIA has made a big impression with its Graphics Processing Units, or GPUs. GPUS increases the processing speed of creating images, which can make a big difference in the way games appear onscreen for streamers and professional gamers. The GPU technology is also used in design and visualization programs, high-performance computing, and even in self-driving cars.
NVIDIA carries media streamers, graphic cards, NVIDIA fan apparel, and other high-tech goods in its store. Many of the items are high ticket items. This includes the graphic cards, which can be price at more than $1000 each.
Why You Should Promote NVIDIA: NVIDIA doesn't disclose its commission rate or cookie length on its affiliate page. However, the relatively expensive price of the technology could result in some decent affiliate commissions.
5. XSplit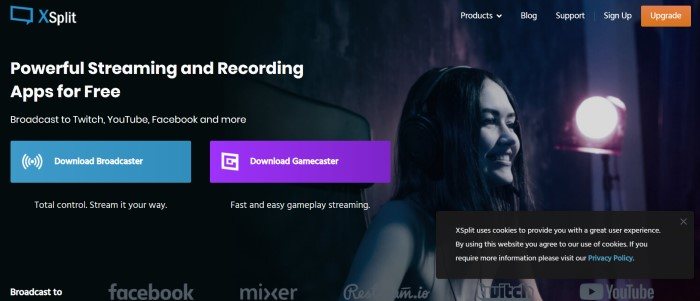 XSplit provides equipment and services to help streamers deliver rich, non-glitchy video content. The company's key products include the XSplit broadcaster, game-caster, video camera, and video editor so streamers and record, edit, and broadcast their great content.
The products are designed to help increase followers and customer engagement. For example, the broadcaster provides alerts and widgets for platforms such as YouTube, Twitch, and Facebook. Streamers can use the broadcaster to simultaneously stream content on several stream services.
XSplit also gives its affiliate marketers exclusive seasonal discounts for their followers.
Why You Should Promote XSplit: The products are designed specifically for streamers, so the company fits well with niche market efforts. The commission rate is decent, too.
6. Microsoft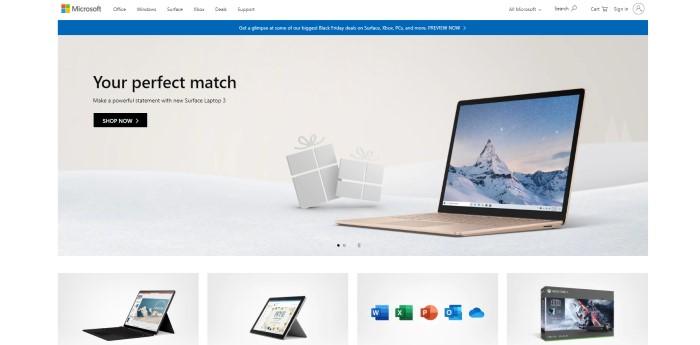 Microsoft is one of the best-known technology companies, and it's involved in the streaming community by virtue of its gaming products. These include PCs, Xbox, and Surface products.
Affiliates can earn commissions for products sold in Windows or Microsoft stores, and they can link to specific items as well as to the stores themselves. Products are connected with commission rates based on the product type. For example, affiliate marketers can earn a 7% commission on Xbox games, tv products, and movies, but most other Microsoft products have a 1-2% commission rate.
Why You Should Promote Microsoft: Because it's got a solid reputation, browsing customers could feel comfortable clicking through from affiliate websites to the Microsoft store links.
7. Razer

Razer is well-known in the streaming and professional gaming arenas for its gaming hardware, software, and systems. This company carries a variety of products, including gaming laptops, headsets, game boosters, and specialty mice. Razer also has an esports section, and the store sells gift cards, as well.
One nice thing about Razer is that it has fast, free shipping and a 14-day free no-risk return policy. The products are also high-end, and the price tags are on the expensive side.
Why You Should promote Razer: Because the products are made for professional gamers, they could have a lot of appeal for streamers. The 20% commission rate is great, and the relatively high product prices could mean higher affiliate income per sale.
8. Best Buy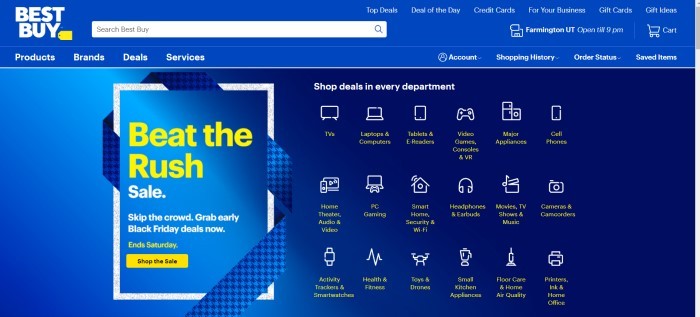 Best Buy is best known for its wide variety of electronics products, covering everything from baby gear and toys to fitness equipment, espresso machines, and gaming equipment. This company has several brick-and-mortar stores as well as a strong online presence.
Customers can click on the video games link under the product tab to get a list of the types of gaming products that Best Buy carries. Besides games, consoles, and accessories for Xbox, PlayStation 4, Nintendo Switch, and other systems, Best Buy also has game streaming options and basic gaming equipment like headsets.
The commission structure is a little bit complicated. Some products earn as much as a 7% commission rate, but most have a commission rate of 1%. Their affiliate program is run through Impact Radius.
Why You Should Promote BestBuy: The store's credibility could convert some shoppers, and the wide variety of products sold through Best Buy could bump up shopping cart totals.
9. Onestream

Onestream is a cloud-based service that allows streamers to schedule and stream pre-recorded videos to platforms such as YouTube, Twitch, Facebook Live, Smasshcast, Mixer, Periscope, and others. The service includes transcoding video formats from the streamer's videos to match the specs for each streaming platform.
Affiliates who do well with Onestream can offer discounts of up to 25% to new customers. There's a free plan with limited features, and full plans range from $10 to $99 per month.
Why You Should Promote Onestream: The 55% commission rate is hard to beat. The cloud-based service means that streamers don't have to clog up their computers with a lot of software, and that could convert some shoppers, too.
10. GameStop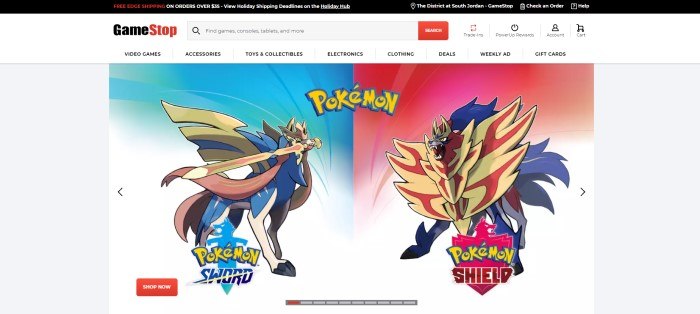 GameStop sells electronics, toys, gaming accessories, video games, and fan apparel. Like Best Buy, this company has both brick-and-mortar stores (there are more than 4,000 of them) as well as an online store with a great reputation.
This store is a great place for streamers to get into the affiliate marketing side of making money from gaming. As an affiliate, streamers can link to individual items within the GameStop store, including games, systems, and accessories as well as bargain areas, gaming platforms, and a bestseller list.
Why You Should Promote GameStop: GameStop doesn't list its commission rate or cookie length, so it's difficult to tell how much you could make as an affiliate marketer with this company. However, because it's well-known, promoting this store could bring a level of credibility to relatively new websites and streamers who are still building their fan base.
Affiliate Website Ideas
Now that you've read about the top 10 streamer affiliate programs, how are you going to put them to use in your own niche market efforts?
One idea is to build a website that focuses on streaming companies. The pros and cons of streaming services for gamers could be discussed here, and the companies could be featured and promoted. You could also promote streaming movie and TV sites such as Netflix, Hulu, and Crackle, as well as streaming hardware and stereo systems.
What about a website focusing on game streaming for teenage girls? Besides basic streaming hardware and software, individual products such as Razer's quartz pink gaming laptop and mouse could be featured. A website like this could also branch out into romcom television streaming services, makeup kits, and fashion. Or you can do the opposite, and break the stereotypes of what a "gamer girl" is. YOU pick the audience!
One final idea is a furniture website. While it could promote sofas and dining room tables, it could also feature entertainment centers and specialty gaming chairs like the ones made by DX Racer.
Boost Your Affiliate Earnings
These 10 affiliate programs are just the beginning of what's possible. There are hundreds of ways to earn affiliate commissions with your website, including product reviews, top 10 lists, how-to guides, and more
But what about traffic and conversions? How do you make sure your affiliate links get clicked?
I used the affiliate training here to turn my brand new website into a six-figure income generator in less than two years. Build a business, not just a pocket-money side project!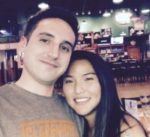 Nathaniell
What's up ladies and dudes! Great to finally meet you, and I hope you enjoyed this post. My name is Nathaniell and I'm the owner of One More Cup of Coffee. I started my first online business in 2010 promoting computer software and now I help newbies start their own businesses. Sign up for my #1 recommended training course and learn how to start your business for FREE!