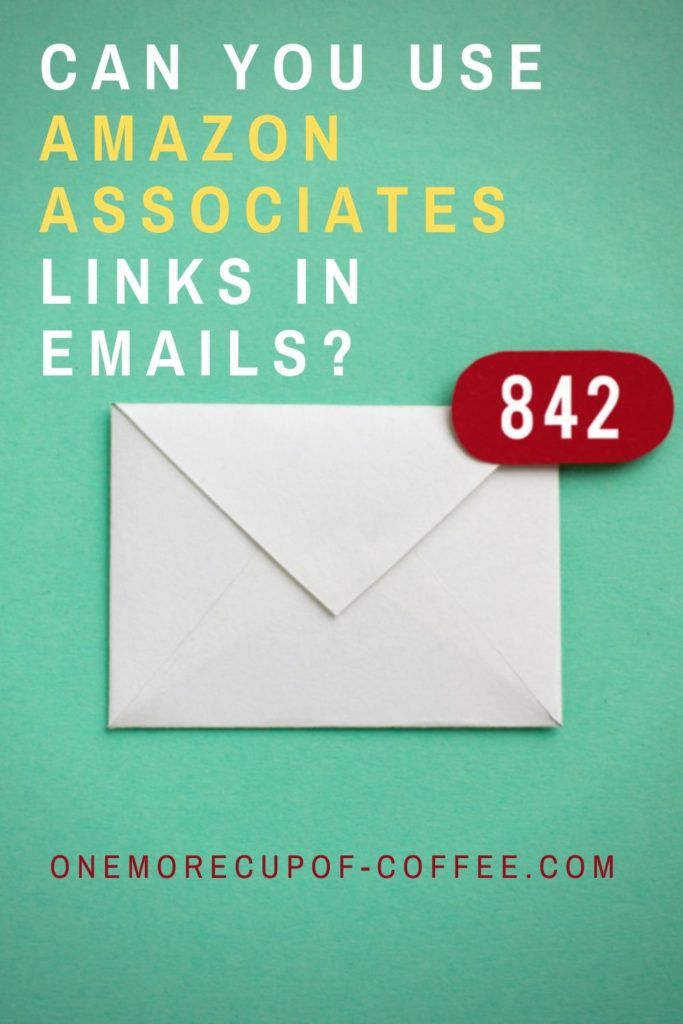 I've picked up a lot of tricks in my time as a Webmaster who has worked with affiliate sites. No doubt, Amazon Associates is a great way to make money if you are building an affiliate website. Many affiliate site owners are also building email lists in their niche, so they naturally progress to sending out Amazon affiliate links to their email list.
But can you use Amazon Associates links in emails? Reading the TOS of any program is confusing. Let's look at one specific, and common question about Amazon links and email marketing.
Answer: No, You cannot use Amazon Affiliate links in emails
Straight up, you'll be in violation of Amazon Associates policies if you use their links in your emails. Even if you don't do it on purpose, in many cases, links can end up in emails because website owners may automate their blog posts to be sent out to an email list.
When you send out a newsletter, depending on how it's formatted, Amazon links may get included in the full post or excerpt that your marketing software sends to subscribers. Whether accidental or not, it's still a violation that can get you banned from Amazon Associates.
The solution?
The fix for promoting Amazon products via email marketing is imply to include a link to your website within the email, then promote products on your own website.
As for the accidental inclusion of links in emails, you'll have to either craft your newsletter manually, or double check by subscribing to your own newsletter.
Keep in mind, you can use links on your websites and social media, providing you've listed them in your Amazon Associates account. PS. Don't forget your affiliate disclosure!
[Insert your Website Name] is a participant in the Amazon Services LLC Associates Program, an affiliate advertising program designed to provide a means for sites to earn advertising fees by advertising and linking to Amazon.com
If you do want to make money promoting stuff in emails, there are many, many other affiliate programs you can choose from. In fact, many companies have their own in-house affiliate programs on top of selling through Amazon, so you can just promote that alternate affiliate program.
Alternatively, you may find the same products on websites like Walmart or Target, both of which have affiliate programs.
7. Tips For Promoting Amazon Affiliate Links
1. Pick a Relevant Niche (Product)
Promoting a relevant product to your audience is crucial. Think about the kind of audience your blog or site serves and choose a product that compliments what you already offer. For example, a blog that is about food recipes can sell cookbooks.
But which recipe pages are the most popular? You may have better luck with a keto cookbook than a Mediterranean diet book.
This might sound obvious, but many newbies start affiliate marketing with the idea that they'll just make a blog about "everything they like" and promote stuff like their favorite books and TV shows they watch. I don't really recommend that.
2. Don't Be Afraid To Be Brutally Honest
The internet is savvy, and they know when you're bullshitting. Making a product seem perfect will not always get you a higher conversion rate. This is one reason why owning a product doesn't always make you the best reviewer.
Even if you are 100% satisfied with your purchase, do your research to see if there are any potential problems, and alternative products that can replace this one.
For example, my favorite brand of drone may have a short distance tether, but an excellent camera because I do wedding photography. Though I prefer this drone model, a person doing nature photography may be able to sacrifice image quality for a longer tether. (note: I don't own a drone and do not know if these features are mutually exclusive).
3. Target Commercial Keywords
Develop a content strategy that targets the right user intent. Commercial intent keywords are queries people use with the intention of possibly making a purchase. Consumers generally go through several types of keywords depending on the stage they are at the buyer's journey. The process is usually as follows.
For instance, let's assume you heard that smartphones could serve as all-in-one video production tools from a friend. At this point, you've become aware that a product exists in the market and are now interested.
You begin by searching Google for the top products in that category. After much reading, you closed your web browser but returned a week later. This time with money ready to buy and performed a different search, "iPhone XS reviews" or "Is iPhone XS good for YouTube Video Production. You're ready to invest but want to be sure before a commitment.
Consumers can go through the entire buyer cycle in one sitting or several. That's why the best landing pages satisfy all areas in order to address every possible question.
I like the saying, "Your content is finished when a reader doesn't have to go to another website to get more questions answered."
4. Send Your List To Your Product Review Pages
An email list can be the lifeblood of your business, or a lifeline if your website traffic takes a hit. Not many people return to websites that don't have a way of enticing them back. So growing your subscriber base is critical and should be a top priority.
Your email list is how you get people to re-engage. They'll trust you providing that you've been nurturing them. That means creating and publishing highly useful quality content on a regular basis. Since you can't email Amazon Affiliate links to your subscribers, how can you make money with affilaite marketing and Amazon?
Easy.
Send people to your website.
Instead of making a hard sell in the email, get people on your website and they can make their purchase from that page.
Of course, more clicks = more drop off, but the higher engagement rates means higher conversions once people land on your money page.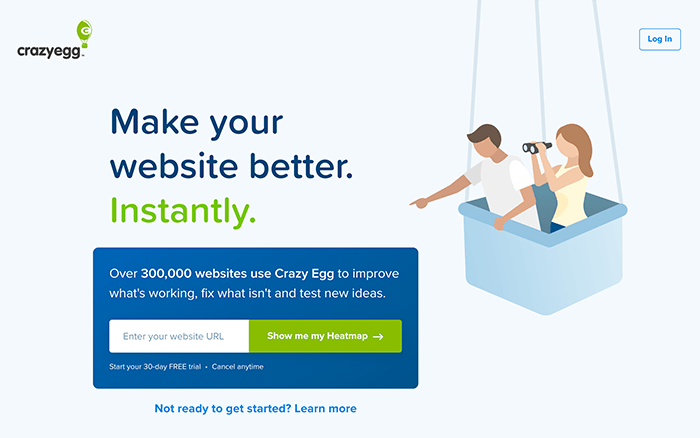 5. Leverage Multiple Spots Within A Page For Your Links
Many people will just place a single link at the bottom of the page as a "call to action" to buy the product. They don't want to overload their Amazon product review with links! However, people are lazy. Not everyone reads your full review.
Some people just like comparison charts, while others will just read the initial comments on the top of the page. I like to put links in multiple strategic places for each review.
6. Start A YouTube Channel
Amazon allows you to place your links in a YouTube description, and many YouTubers make money like this. Have you ever heard, "Click the link in the description"? Yeah. Those guys are making money from your clicks!
YouTube video reviews are an awesome way to get clicks and sales to your links, and you don't even need a website to do it (although I highly recommend creating one!)
7. Build A Social Media Following
You can also use your Amazon links on social media. That includes Instagram, Facebook, Twitter, and Pinterest. Pinterest previously banned affiliate links, but they seem to be back for now. Just don't spam!
With your own social media following, people will eat up what you recommend. If your niche is makeup tutorials and you recommend your favorite eyeliner, a link to Amazon would do very well. If your niche is homemade kids halloween costumes, you can post a picture of your kids with a link to the products you need!
How To Get Banned From Amazon Associates
You're likely going to be banned or have your account closed if found in violation of Amazon Associates terms of service. There's no reason to take chances even though decisions can be appealed. Aside from including links in emails, the following mistakes can get you banned or rejected.
I've place asterisks (*) by the violations I see most often.
URL Shorteners – Shortening or cloaking (hiding) affiliate links is sure to bring trouble your way. Amazon's link shortener is the only one you can use safely because they can track where all your traffic is coming from.

Promoting Amazon Associates Links in Printable Docs – Don't include links in any printable or printed material such as eBooks, PDFs, or other formats.
Buying With Your Own Links – Under no circumstances should you purchase items using your own affiliate links. This behavior will get you banned quickly.
**Copying Reviews or Star Ratings – Never copy Amazon user reviews like your own and don't mention product star ratings from the company's site on your website.
Missing Disclosure – No disclosure statement or mention that you're an affiliate is a policy violation.
Inappropriate Info – Your website can't contain adult content, encourage violence, or anything inappropriate.
Auto Tagging – Don't auto-tag users as legitimate clicks to cheat the Amazon Associates 24-hour cookie
Paid Search Advertising – Buying paid search placements (e.g. pay-per-click) to promote Amazon Associates links are a no go.
Trademark Issues – Any trademark violation or anything that infringes on copyrighted Amazon asset.
**Stating Price – Never mention cost when promoting products because Amazon changes price regularly.
Lacking Quality – Not meeting quality standards or aggressively selling products. Publish high-quality content that search engines and Amazon loves!
Offering Compensation – You cannot offer rebates or any kind of compensation for purchases.
All of the above can be verified by reading their operating agreement and program policies.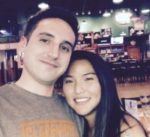 Nathaniell
What's up ladies and dudes! Great to finally meet you, and I hope you enjoyed this post. My name is Nathaniell and I'm the owner of One More Cup of Coffee. I started my first online business in 2010 promoting computer software and now I help newbies start their own businesses. Sign up for my #1 recommended training course and learn how to start your business for FREE!