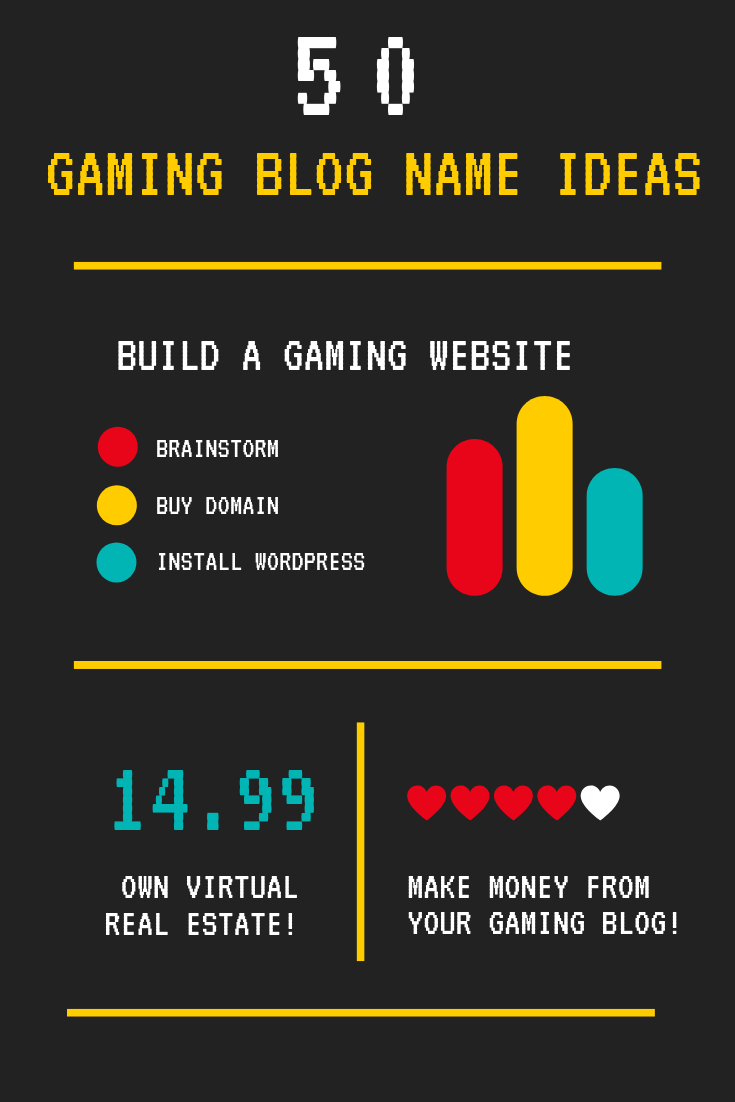 Video games are continuing to become more mainstream and the industry is booming. With so many different platforms and games to choose from, there has never been a better time to start a gaming blog. That means that you're going to need some gaming blog name ideas, right?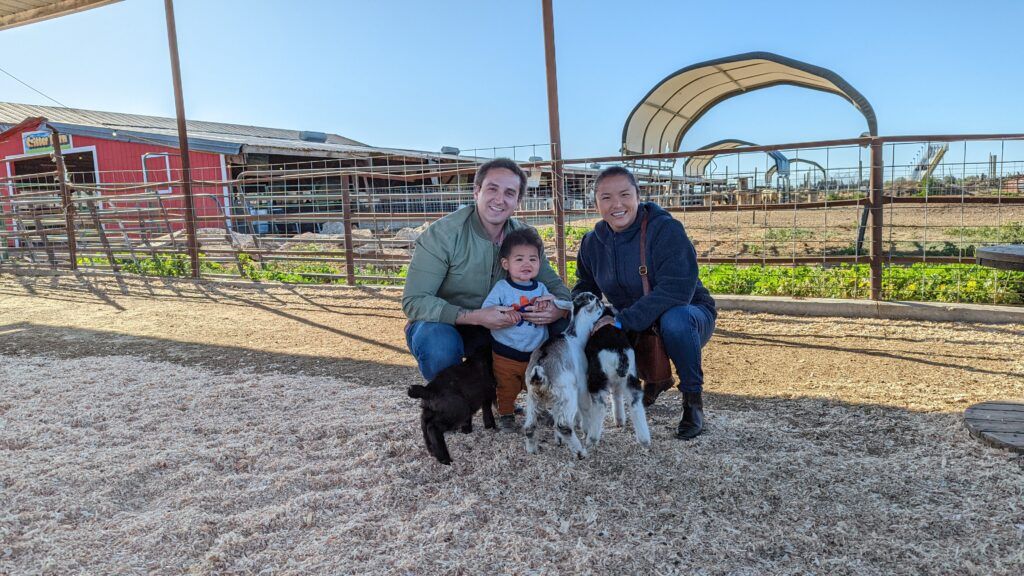 Are You Ready To Work Your Ass Off to Earn Your Lifestyle?
Are you tired of the daily grind? With a laptop and an internet connection I built a small website to generate income, and my life completely changed. Let me show you exactly how I've been doing it for more than 13 years.
Gaming blogs can be the perfect way to combine your passions with the chance to make money online. You have a platform to share your knowledge with the rest of the world. There are so many angles that you can take, depending on what interests you the most.
While blogs have incredible potential, many people get stuck in the early stages – with choosing a name.
Part of the problem is the sheer number of options. Where do you even begin? How can you possibly pick a good gaming blog name that will compete against all the other sites out there?
The simplest answer is that you don't have to. There's no such thing as the perfect blog name. For that matter, the name you choose isn't even as significant as you might expect.
This post offers a broad overview of the name choosing process and how you can get your blog on the road. In it, we include discussions of some general ways to choose a blog name, along with how you can buy a domain name, set up your site and earn money.
50 Gaming Blog Name Ideas
New Geek Haven
Kingdom of Geek
Gamer Damsel
Game Lovers Online
Your Gamer Guide
Online Gamer Girl
Best MMO Guide
Review Game Blog
Super Gamer Women
Kingdom of Gaming
Gaming Fanatic Reviews
Gamers of Yesterday
Video Games with Kids
DOS Games Center
The Review Geeks
The Gamer Fam
The History of Gaming
Play Yesteryear Games
Gamer Life Online
Puzzle Game Reviews
The Console Couple
My Gamer Wife
The FPS Guides
Amazing Fantasy Games
My MMO Secrets
Ultimate Gaming Accessories
Vortex of Gaming
Our Gamer Plan
The Video Game Hack
My Immersive Games
Online Gaming Love
Best Classic Games
Yesteryear Gaming
Digital Arcade Games
Universal Gaming Accessories
Healthy Gamer Solutions
Graphics or Story
Gamer Geek Reviews
World Geeks Unite
No to Ping
Classic Fun Games
Learn Online Games
Video Gaming Health
Working Living Gaming
Game Lover Reviews
Gamer Geek Life
Online Gaming Accessories
Puzzle Game Academy
The Gamer Household
Living Legends Gaming
While these names cover a variety of styles, they have one thing in common – they're simply not that amazing without some content to back it up. A blog name is simply a name. It doesn't have personality and it certainly won't define your site.
How To Choose A Good Blog Name
While there are many ways to begin a blog name search, one of the best is to focus on what you want your site to be. Gaming itself is a large field and you're not likely to cover absolutely everything. You'll also have your own unique angle for whatever you do cover.
Think about what the key angles or features of your site are going to be. For example, you might talk about a specific gaming platform (like PC, Xbox or PS4) or, perhaps a specific genre (like RPG, FPS or platformer).
What about using yourself as inspiration? The website gamergirlsunite.com is one example of this, as the site is run by females and talks from that perspective. Another such site is theblackgirlgamers.com.
Try to avoid similarities in name with sites that are already out there (similarity in topics doesn't matter. Go for it. Competition is good for any industry). Not only can some similarities land you in trouble, but they can also confuse your audience. Besides, in the long-term, you don't want your name to be associated with any site but your own.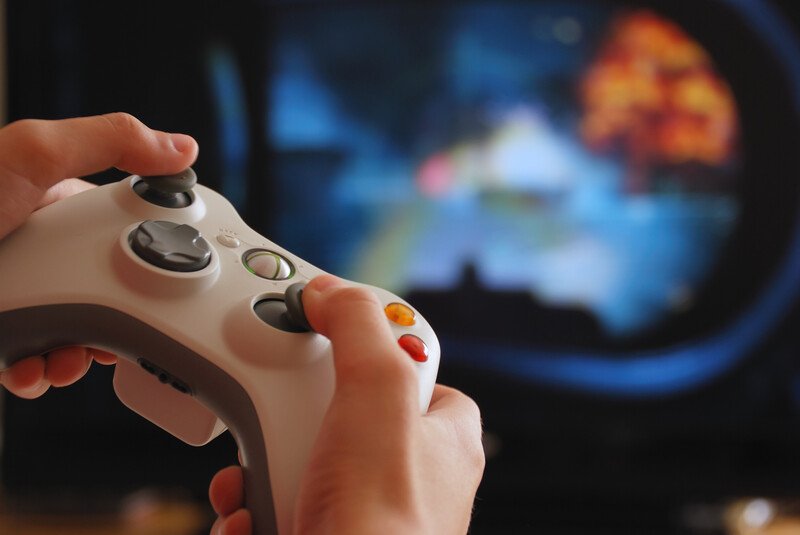 This means, for example, that you may not want to use the term 'PC Gamer' in your site name. Doing so could associate you with the site pcgamer.com, which is very well known.
For that matter, confusing your audience is generally a bad plan. This means that you should avoid using misspellings in your domain name. Numbers and dashes often work poorly too.
Take a site name like gamez4one.com. It's kind of catchy, right? Imagine trying to tell someone what the URL was without spelling it out. You'd probably find that people couldn't remember your site either and it would be harder to develop a good reputation.
One last thing is to choose your domain extension carefully. A .com domain is always your safest bet. This type of extension can help you to rank and is easily recognizable. Avoid obscure extensions, like .xyz and .blog. These tend to make you appear less professional and may harm your chances of ranking.
Keyword VS Branding
Blog names tend to fall into two general categories – keyword and brand names. Not surprisingly, a keyword blog name uses one or more keywords.
Some keyword names follow the exact match style, where the domain name contains the entire keyword phrase. A domain name like pcgamereviews.com would be one example of this and is called an exact match domain (EMD).
Domains like this once ranked extremely well, so site owners used them to 'game' the system. EMDs have lost most of their power now, but they are still at least as good as other types of domain names. You can also use a domain name that just contains one or two keywords, like games, gamer, or gaming.
On the other hand, a branded site name doesn't focus on keywords. Some branded site names are related to the industry, while others seem pretty obscure at first glance. For example, the site polygon.com only has a loose association with gaming but has a very brandable name.
Keyword domains often work well, as visitors can immediately see what the site focuses on. Finding a good site name isn't too difficult either, as your keyword acts as a good starting place.
The main limitation is that many people take this approach. As a result, blogs in the same field can often end up sounding very similar to one another.
A branded name doesn't have this type of limitation. You can choose your own area to focus on with the domain name or even use a completely made-up word, or a not so obvious association. For example, if you went for some kind of gaming lifestyle brand, you could call it A Link To The Best (reference to A Link To The Past) and most gamers would get it. Of course, with so many options in front of you, selecting a single name can feel like an overwhelming goal.
How To Buy A Domain Name
Once you do have a name in mind, buying your domain is the next step. This can be done through any domain name registrar (like GoDaddy). Many hosting companies will also allow you to buy a domain name.
You could theoretically turn to almost any domain name registrar, especially if you want a .com domain name. However, some services are better than others.
It's always best to look for companies that are up-front about their pricing, the services that they offer and what your obligations are. This type of honesty tends to mean that you get a better service. There is also less risk of surprise costs further down the line.
This is why I recommend the service Namecheap. I've had nothing but good experiences with them. Their interface is also easy to navigate and their domains are reasonably priced.
How To Build & Make Money From Your Gaming Website
The next step is building your site, and what I consider to be the most important part – making money from your gaming site.. This means deciding on your hosting company and the underlying platform. In one sense, where you build your site is the most important decision that you'll make.
This is a critical area because you often cannot easily change from one platform to another. For example, a website built using Wix could not be moved to a different website builder. So, should you use a website builder and, if so, which one?
Many modern website builders are best suited for websites that need to look beautiful and aren't going to change much. Local businesses often rely on them, as do some people building their online portfolio. These are the brands you hear about on Podcasts and on the radio.
The problem is that website builders are restrictive. While the exact features vary depending on the service and your plan, website builders rarely give you complete control over your website.
That lack of control becomes a serious issue as your site starts to grow. You're likely to get to a point where you want to do something that your platform doesn't allow you to.
This is where builders become unstuck, as there isn't much that you can do to solve the problem. You can't even switch to another platform. The main option is to start again on a different service, which means losing a lot of work.
Self-hosted WordPress sites are the perfect alternative to those "easy" website builders. WordPress is supported by most hosting companies, so you can easily switch hosts when you need to. The competition and service variegation mean you can get the best quality and perfect match for your needs.
WordPress focuses on function, making it perfect for bloggers trying to build a long term, profitable website. You have much more control over your site and can use plugins to obtain many of the outcomes that you need. Want a specific menu? You can install that. Need a new feature? You can hire a coder to make that on the cheap.
You can still have a pretty site out of the box, especially if you choose your theme carefully. Many themes are free, though the best ones will cost you about $100 (and look stunning).
WordPress can seem confusing at first glance, but it really isn't too bad. You don't need to learn everything at once and there are many guides online to help you out (including my own).
So then, what about making money? While you can have multiple income streams from a single website, it's normally better to start off with one or two and grow from there.
Display ads and affiliate marketing are the best options for beginners. I'll talk about both of these areas shortly, including their differences and their similarities.
How Much Do Gaming Bloggers Make?
Gaming bloggers can make a lot. It's one of the most common hobbies on the planet.
One interesting example of a gaming site is Dev Midgard. The author is an independent game developer who develops HTML5 games and also blogs.
An income report from January 2017 reported total earnings of $1,790.53 ($1,142.04 after expenses). Roughly half of this came from ads, while the rest was split between HTML 5 Games and freelance work.
A second blogger in the same field is True Valhalla. His income report for 2018 as a whole highlighted a total income of $107,312. The bulk of this came from HTML5 games and barely any income came from methods like advertising or affiliate marketing.
Though not reported, I know a couple of people who have made good money in with blogs on the topic of custom PC builds, mini PCs, gaming chairs, and retro games. If making money from your hobby sounds exciting, check out my in-depth post on how to start your own profitable gaming blog.
Display Ads
Display ads are perfect for sites that don't talk about products very often. They provide you with a way to earn by simply showing ads on your site. There doesn't need to be any link between the content you write and the ads.
Using display ads can be as simple as setting them up and leaving them alone. The exact process varies depending on the display ad network that you're using, but the different networks do have documentation and most provide some support too.
You can be more involved if you want. This could include influencing the types of ads that are shown and their position on your site. Testing metrics can allow you to optimize your ads, increasing revenue over time. WordPress users can turn to ad management plugins to make the process easier (see how it pays to use WordPress?!)
While display ads are frequently used, they are limited too. The biggest problem is how traffic and income are related. You need a lot of traffic to even earn half-decent income through ads. You won't be making much money until you hit at least a thousand visits per day to your site.
Affiliate Links
While affiliate links can seem more complicated than display ads, they are also more powerful. The idea is that you're providing links to products. If people make a purchase, you earn a commission.
You could possibly promote games themselves on your site, such as physical and digital editions sold on Amazon. However, there are many places to buy games, so you may want to focus on something less common. This could include reviewing game-related items, such as gaming chairs, keyboards and the like. Here are some video game affiliate programs to check out for ideas.
To take full advantage of affiliate marketing, you need to learn what is involved and be patient. You're not going to have a profitable site within a week or two, but keep at it, many people find success much sooner than they expected.
Using affiliate links does require more work than display ads, but you also have more control. You're going to have to write stuff like game reviews or tutorials, then link to products. The promotional aspect is much more intentional, rather than just writing whatever you want. The good news is that you're the one who chooses the products that you feature and how these are promoted.
An affiliate site can easily earn more money for less traffic than a site that just relies on ads. This is because the amount you can make from a single customer is much higher for affiliate marketing. Instead of a couple pennies per view, you get paid dollars…sometimes over $100 or more depending on what you promote.
The two approaches aren't mutually exclusive either. You can easily have both on your site. Many people do.
Final Thoughts
Prominent as it is, your blog name simply doesn't have the power to determine your site's success. As you will have seen in this article, there are many different decisions involved in making a site.
Even then, the only decision that is going to prevent your success is if you decide to give up. After all, every successful blogger has made mistakes and poor decisions along the way. Doing so is just a part of the process. The people who make money in this industry are ones that failed, dusted themselves off, then tried again.
Are you ready to start your journey?
Should You Start Your Own Blog?
Honestly, the sad thing is that most people who want to start a blog get a domain name and a website set up, but never really do much beyond that. They are leaving a serious amount of money on the table!
If you want to actually make something of your site, and earn the kind of income that could allow you to quit your job and work full time online, then this members-only training site is what I recommend. If you're serious about making some moves, they're your best shot at building some fat traffic to your brand and profiting from your blog!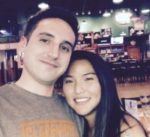 Nathaniell
What's up ladies and dudes! Great to finally meet you, and I hope you enjoyed this post. My name is Nathaniell and I'm the owner of One More Cup of Coffee. I started my first online business in 2010 promoting computer software and now I help newbies start their own businesses. Sign up for my #1 recommended training course and learn how to start your business for FREE!