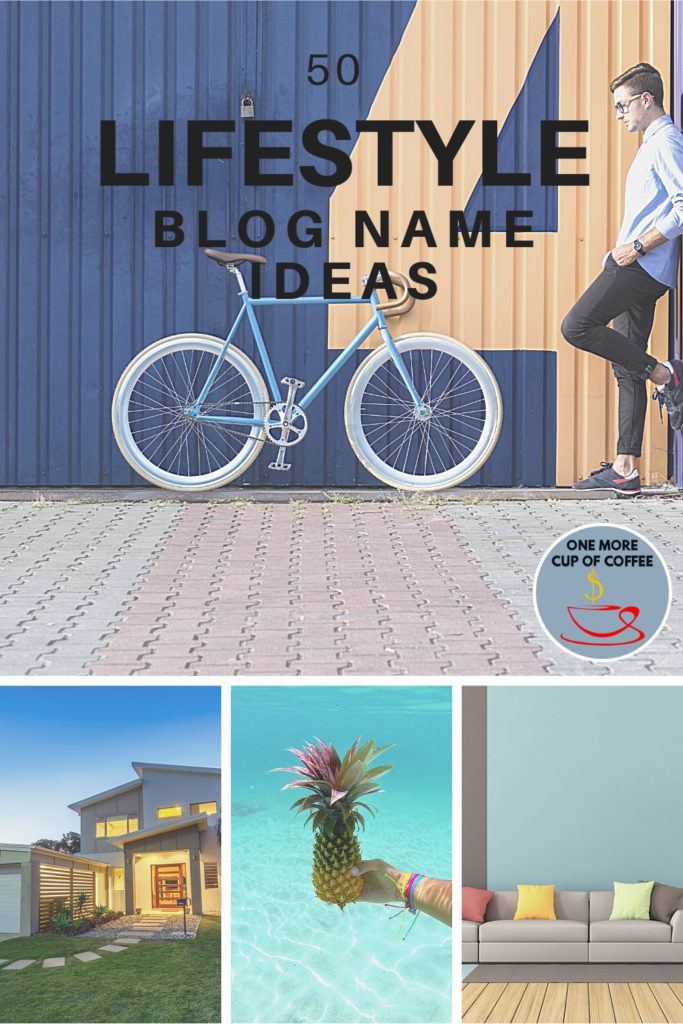 To put it simply, lifestyle blogs are websites that showcase a particular way of living. There are many different styles and approaches, but most such blogs try to emotionally connect with the reader.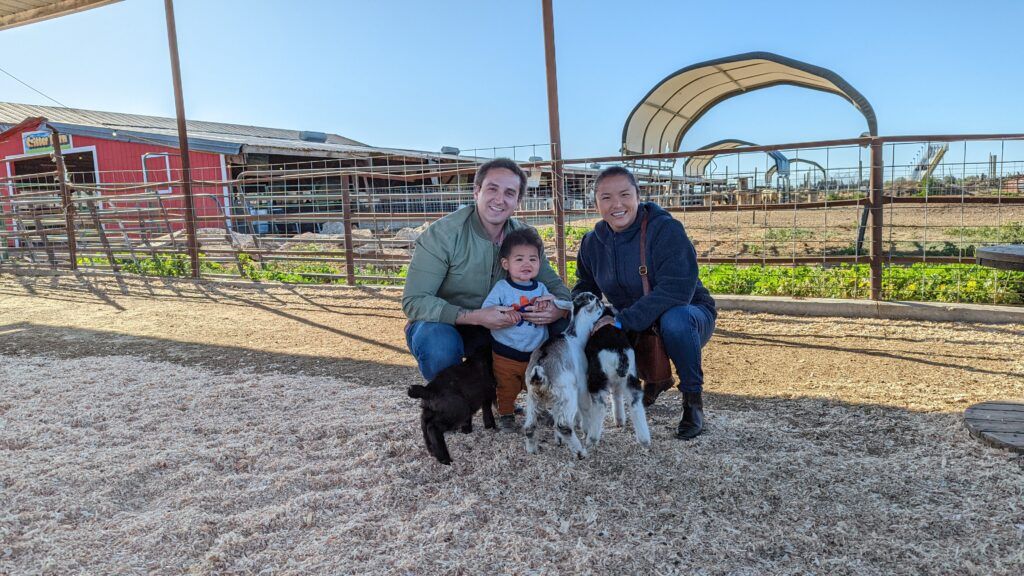 Are You Ready To Work Your Ass Off to Earn Your Lifestyle?
Are you tired of the daily grind? With a laptop and an internet connection I built a small website to generate income, and my life completely changed. Let me show you exactly how I've been doing it for more than 13 years.
There are tons of "rich and healthy" style blogs out there, and that's traditionally what I considered a lifestyle blog. These days however, I realize there are multitude of differnet lifestyles promoted, including frugality and minimalism, nomadic travel life, and religious angles.
Finding a good lifestyle blog name is the best way to convey what exactly you are promoting. After all, the name of your blog is one of the first things that people notice. Your blog name can help connect people to your overall concept and make them feel at home.
You'd expect the name of your blog to be the most critical decision ever, and this is why many people get stuck when they're trying to figure out what to call their blog. The number of possible options can feel overwhelming, especially as there are so many different types of lifestyle out there.
Yet, when it comes down to it, the name of your blog simply isn't that important. Personally, I think Mr. Money Mustache is a terrible name. It's long. It sounds like a get-rich-quick scheme. The website design hasn't changed for years. Yet, it's THE most famous frugality and finance blog, so much so, that "mustachianism" is synonymous with extreme frugality in personal finance circles.
In the long-term, your blog name can be almost meaningless. Having a good name is appealing, of course, but even blogs with poorly chosen names can flourish. This means that there's no point agonizing over the decision for your blog name.
The goal of this post is to make choosing your lifestyle blog name decision much easier. By the end of the article, you will know how to choose a good name, where to buy a domain, ways to start your website and even how to make money from it.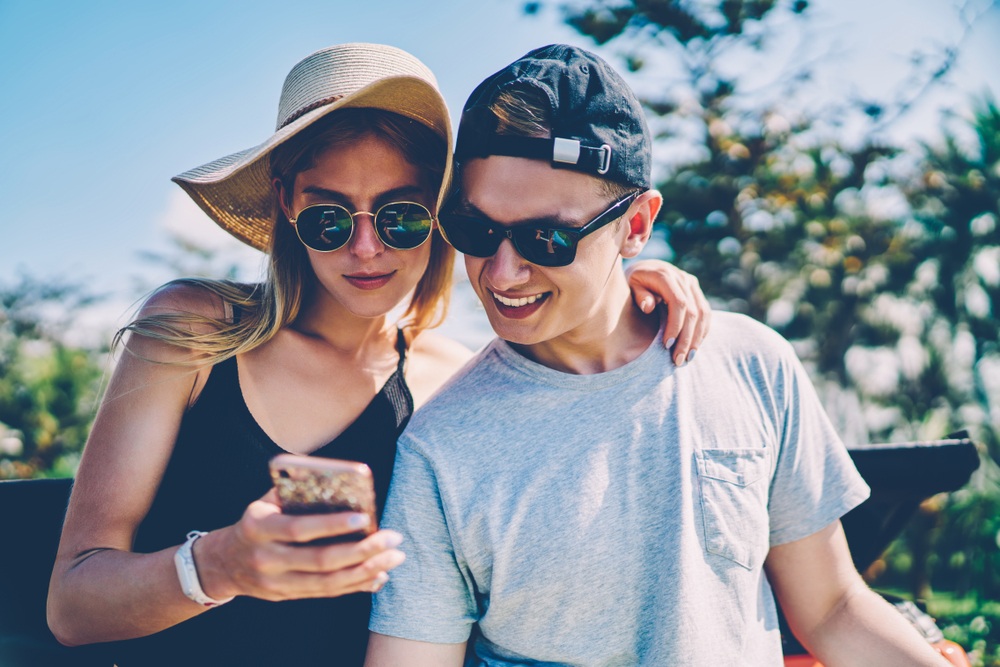 50 Lifestyle Blog Name Ideas
Our Interrupted Life
Pure Ramshackle Life
Freedom with Dance
The Unplanned Place
Spontaneous Family Life
Happy Simple Joy
The Wondrous Wanderer
My Way to Earn
Soul of Honey
New Wanderlust
Good Life Begins
Modern Creative Living
Living in Yesteryear
My Soul Heartbeat
Daily Crazy Life
Living Loving Earning
Living Life Roaring
Shine with the Sun
New Second Beginnings
Breathing Loving Earning
Living for Passion
Your Life Loved
Our World Begins
The Raw Food Life
A Good Life Lived
Life with Passion Project
Real Unpredictable Living
All Our Mess
Retro Living Today
Stunning New Life
The Tough and Tumble
Team Family Adventures
The Unplanned Way
On the Creative Edge
One Moment Daily
The Yesteryear Home
Say Yes Without Limits
Archetypes of Life
Live Spontaneous Life
Unpredictable Soul
Follow the Moments
New Retro Green Living
Inspired for Love
[NAME's] New Life
Wanderlust Buzz
Urban Family Living
Love Life Without Limits
Always Live Louder
Voyage Unplanned
Inspiration Lives In You
The sheer number of sites online these days means that you're never going to find a completely original site name. There will always be something in the same vein out there.
Unless you see a fully developed, high traffic, active-on-social blog, you can probably use the same name without issue. I wouldn't even worry if you see someone with the same Tumblr or Blogspot name. The content you create and the website you build is what makes the site truly special.
How To Choose A Good Lifestyle Blog Name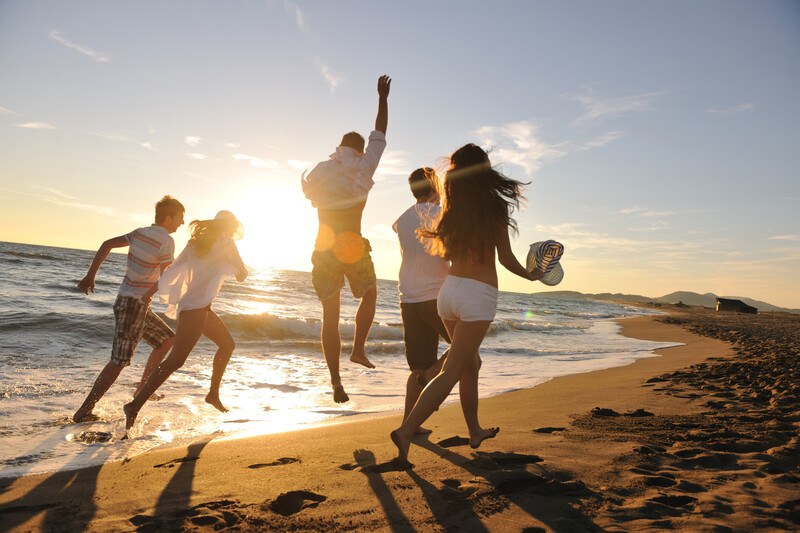 There are no hard and fast rules about your blog name. You can go with almost anything, as long as it isn't copyrighted by someone else. Even so, some blog names are better than others.
One of the first areas to think about is your domain extension. The most common choice is .com, which also happens to be the most widely recognized. Extensions like .net and .org are fairly familiar too.
Of the three, .com is clearly the best and a .com domain may rank better too. Choosing a .net or .org might be okay in some cases, but I still personally recommend a .com.
Avoid any obscure extensions, like .blog or .xyz. They sound fun and quirky, but people have a hard time remembering them and this type of extension may not rank as well. You might be able to snag a domain like mom.ninja (a real domain, available at godaddy for $250) for your mom blog, which is cool because it's a single-word domain, but my advice would be to still go for something else in the .com realm. You could easily just modify your choice to themomninja.com (also available)
The main exception to this rule would be if you ONLY wanted to get viewers from a specific country. Domains like .co.uk perform well in The UK, and .au/.ca perform great in their respective countries. For example cryptolifestyle.in could target cryptocurrency enthusiasts located in India. After all, the laws regarding cryptocurrency in India are unique to that country, so it wouldn't make sense attracting users from the USA or otherwise.
It's also important to have a website name that is memorable and unique. It's no good having a name that is similar to half a dozen other sites or one that simply confuses your audience. I hope I never see another travel blog named "nomadic" something.
Thinking about the main reason for creating your website is often a good place to start. What is your source of inspiration? What do you hope to achieve?
One simple way to convey your lifestyle to others is to simply name the blog after yourself. Your own name could eventually carry enough weight to be a "brand", and since names are often unique, it might be easier to find a domain name if you just pick your first+last name to be your brand.
Think about common topics too and phrases that relate to your field. You could try a play on words or input key terms into a domain name generator and see what turns up.
Exact Match Keywords VS Branding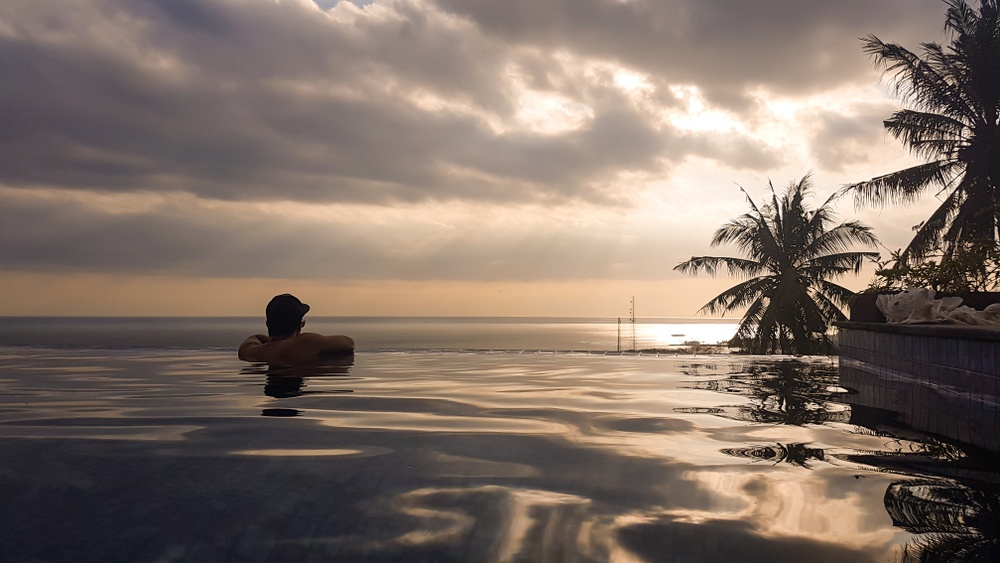 It's also worth thinking about the type of blog name that you want, and I divide this choice into keyword vs branding.
A brandable blog name can be pretty much anything. The goal is to create something that is memorable and engaging. This often means that the blog name will be short, but there are exceptions.
Some brandable blog names seem completely obscure. For example, the site ruled.me focuses on a low carb lifestyle, which isn't at all obvious from website address. Facebook and Twitter are perfect examples too.
Others might use some words that link to their topic. For example, the site ditchthecarbs.com is another low carb lifestyle blog. If your main lifestyle choice you want to promote is related to food, you can check out these food blog name ideas.
Brandable names take a little more work, especially if the connection between the name and your topic isn't obvious. They can take longer to decide on as well, since you can literally make up words all day long.
Still, they can be powerful. If you create a dating blog, you probably want to get something more creative than "find love" or "date a hot chick". It's too obvious. When creating a lifestyle brand, my personal choice would be to think of something new and never done before.
For example, many people are extremely frugal as a lifestyle on their way to early retirement (known as FIRE). Dating can be very difficult when you're trying to FIRE, so you could make a dating site for people who are extreme budgeters but looking for dates.
A great example is The Art of Charm, which is a known brand in the dating, lifestyle, and self-improvement for men niche. "Charm" isn't just about getting girls. It's also about making friends, succeeding in business, and living your best life.
Alternatively, you can rely on keywords. A keyword focused blog name is one that uses a commonly searched keyword phrase that is related to your topic.
The keyword you choose should represent your main search term. "Lifestyle" wouldn't count, since people don't search for "how do I live a better lifestyle". They search for more specific things like "how do I get paid to travel", or "how do I quit my job and work from home".
Examples of these types of lifestyle blogs could be getpaidtotravel.com or quityourjobworkfromhome.com. It's not very elegant, but it works. You may even gain some ranking power in the search engines for that phrase!
Personally, I think this also helps with delivering your message efficiently, since it's pretty obvious what your site is about at first glance.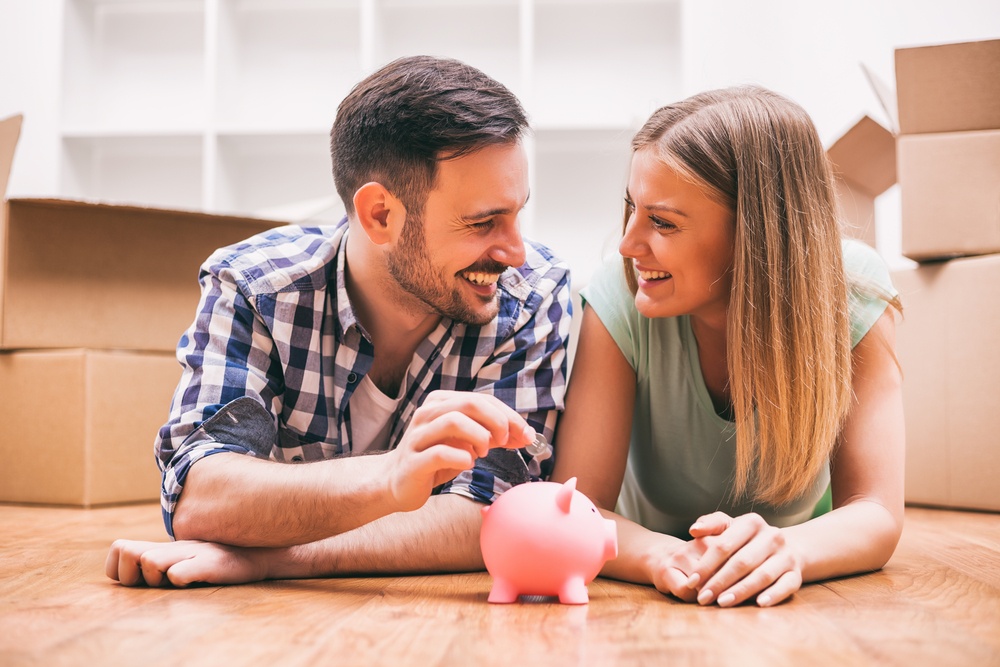 How Much Should You Pay For A Domain Name
Regardless of the name that you end up with, the next step is to purchase it. Well, renting is probably a more accurate term, as you pay for your domain name each year. The fee is generally pretty low, often less than $20 per year for a .com domain.
While domain name registrars can seem very similar in some senses, they do have key differences. Avoid services that heavily rely on upsells. GoDaddy is a key example of this pattern. The domain name service tries to sell multiple services that you're not going to need. Extra domains to protect your brand. Hosting. Email. CDN. Etc.
This makes the purchasing process frustrating and can mean that people spend more than they need to.
I stopped using GoDaddy after getting frustrated by their domain name pricing. The company tends to provide domains that are very cheap for the first year and then significantly increase in price afterward. I'd much rather know what I'm paying from the beginning.
I pay $14 for my domain names, but anywhere between $10 and $20 is reasonable. You can see where I purchase my domains below, and watch me build a lifestyle blog in real time!
How To Build & Make Money From Your Lifestyle Website
Once you have a domain name, it's time to start building your website. Choosing the company that you work through is an important decision, as your work won't always transfer easily from one to another.
The first thing is to think seriously about what you're looking for. Are you hoping to make money from your blog now or in the future? Are you planning to create regular content? How do you want the site to look?
Two particularly common choices are Weebly and Wix, which both allow you to try them out for free. While this type of service can be appealing, the price per month is often high and your control over your own business is somewhat limited. Squarespace is in the same boat.
Website builders tend to use their own unique coding, which means that you cannot transfer your site to a different service if you're not happy how your site is running. Your only option is to upgrade!
Most people will fare better long term using a WordPress self-hosted site. WordPress is a common platform, so you can easily transfer your site between hosts and find the ideal one for your online business.
There are many plugins and tools for WordPress that provide you with more control too. WordPress does focus on function over form and it can be more difficult to create a stunning site for a newbie. Be prepared for a learning curve!
Still, plenty of people manage to create beautiful sites and the long-term benefits are well worth the effort you need to make in the short-term.
Focus on content when you get started, not design. Most people's frustration stems from the fact that they want fancy sliders, gifs, and moving weird design elements right off the bat. You don't need any previous experience to build your own site and have it rank in Google. It'll look plain in the beginning, but simple sites rank and convert.
WordPress is perfect for making money online since there are many plugins you can use to create product reviews and add search engine meta data like star ratings, author profiles, and custom "snippets" for Google search results.
How Much Do Lifestyle Bloggers Make?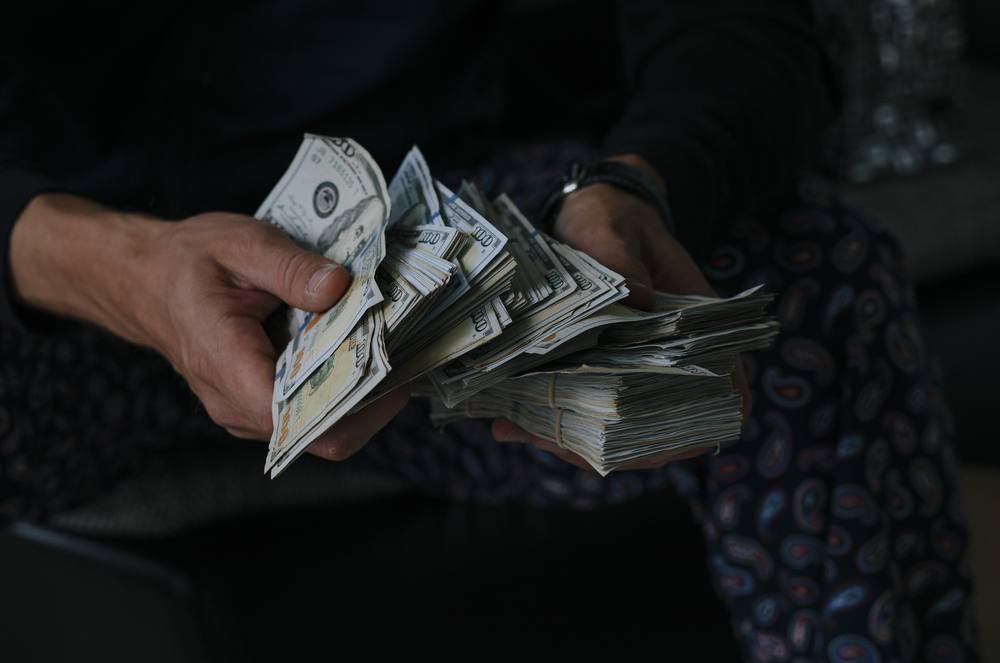 Lifestyle blogs come in many different styles and the income varies considerably. We're just going to consider two examples in this section to give you an idea about what some people are earning.
The first is the site Art of Manliness. This lifestyle website focuses on teaching men how to be men. It includes sections on style, success, fitness and being social.
While Brett McKay (the site creator) doesn't publish income reports, he revealed in an interview that the site makes upwards of $400,000 per year. Around 60% of this comes from the use of display ads, while most of the rest comes from affiliate marketing.
The site is a large and complex one, so there are significant ongoing costs. Even so, Art of Manliness is clearly a profitable venture. The "man-o-sphere" is another branch of lifestyle blog which is extremely popular as men of all ages look online to find information about dating, money, career, and general self improvement.
Another example is the site Chasing Foxes. The site covers many aspects of lifestyle, including making money, style and travel. One report highlighted income of almost $20,000 from the blog in a single month.
Most of the income came from display ads, with Mediavine being the company of choice (I also use them). Chasing Foxes also took advantage of affiliate marketing and their most profitable affiliate program was Bluehost. Promoting hosting services is one of the most, if not the most popular ways for bloggers to make money, since there are hundreds of thousands of people who want to emulate the success of their favorite lifestyle bloggers.
Display Ads
Display ads are super simple to set up, and it's why everyone loves to use them, despite the fact that they don't actually pay that much to the website owners. Google AdSense is the most common company to rely on, but there are various other display ad networks too.
Display ads work well because you don't need to do all that much work. You paste in a bit of code, and let it run. You can even use an ad network to split-test ad positions for you, using AI to optimize your ads for higher earnings.
This process works very well for general blogging, since you don't need to make your content relate to specific products. You're simply able to write about whatever interests you, and this fits with the lifestyle blog vibe. You can write about your family or your recent trip to Europe, all the same, the ads will show up and target visitors based on their individual browser history, or whatever else Alexa and Facebook are secretly recording.
The main catch is that it takes quite some time to earn a decent income from ads. You need a substantial amount of traffic to make the process start to feel worthwhile. Getting this traffic isn't impossible, but it does take time and patience.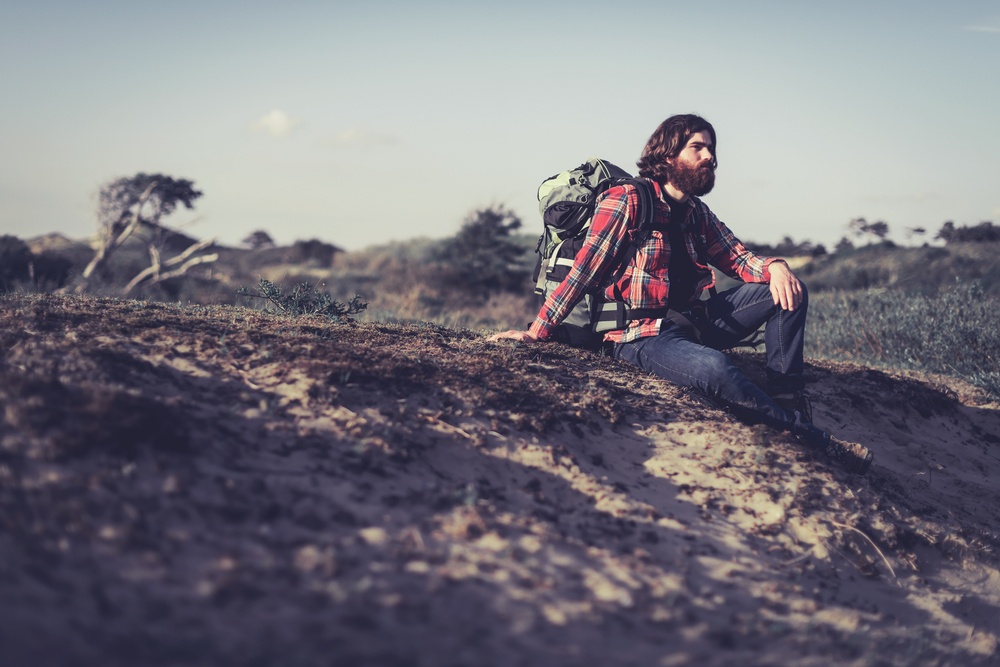 Affiliate Links
You can also turn to affiliate links. This is an approach that I highly recommend, as affiliate links don't rely on traffic numbers in quite the same way.
Don't get me wrong, you do still need to get traffic to your site. That much is true for any method of earning money. However, there is the potential to earn more money for less traffic than you ever could with ads.
For example, I built a website that was getting just 500 visits a month for a very specific topic, but it was earning between $1,000-$2000 per month from affiliate sales. That same 500 visitors per month with Adsense would maybe earn $20 for the whole month.
This effect is partly because affiliate marketing is very targeted. If someone searches for "lose weight before a wedding", and you have a review of the product titled "Weight Loss Before Weddings", there's a good chance you'll make a sale. To do this, you need to find suitable programs to promote. There are hundreds of thousands of companies out there.
Instead of clicks for $0.01, you could be promoting affiliate products which pay out $10, $100, or $1000 in affiliate commissions.
Doing so isn't nearly as difficult as it might sound. As an affiliate marketer, you can focus on products and services that people are already interested in. There's no need to cold email or hard sell. If someone wants to retire and buy a bass boat, they're gonna get a bass boat, even if it costs them $30,000 (ehem, retirement is also a lifestyle)!
With the right planning, affiliate marketing can be a very powerful technique. As someone who's been through the process myself, I can also say that a huge advantage is that you can learn as you earn. Affiliate marketing is something that you can start on slowly and improve with over time.
Unlike a brick and mortar business, you won't have to take out a bank loan to start. Just pay for hosting and domains, then do the work yourself in the evenings. Huge successes stem from exactly that process, including my own.
Final Thoughts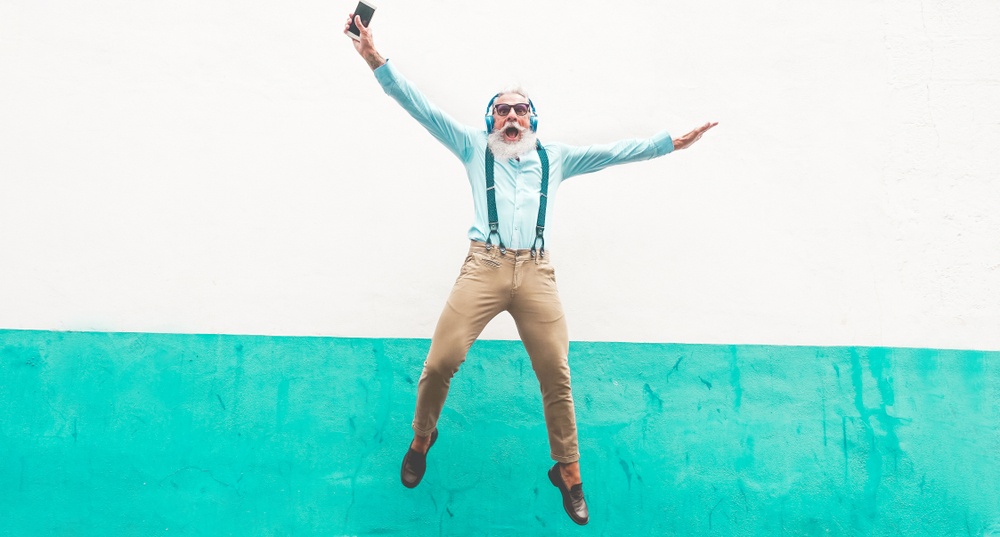 More than anything, building a lifestyle blog is a series of choices. Your blog name is one of the first choices that you'll make, but the wrong decision isn't going to doom your site to failure.
None of these areas will have that dramatic of an impact. Instead, the goal is to simply do the best that you can. As long as you take the time to think and to plan, finding success should be possible, even if you do make mistakes along the way.
Then, at the end of the day, there's always a little thing called a 301 redirect.
Should You Start Your Own Blog?
Honestly, the sad thing is that most people who want to start a blog get a domain name and a website set up, but never really do much beyond that. They are leaving a serious amount of money on the table!
If you want to actually make something of your site, and earn the kind of income that could allow you to quit your job and work full time online, then this members-only training site is what I recommend. If you're serious about making some moves, they're your best shot at building some fat traffic to your brand and profiting from your blog!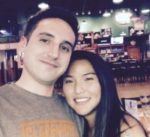 Nathaniell
What's up ladies and dudes! Great to finally meet you, and I hope you enjoyed this post. My name is Nathaniell and I'm the owner of One More Cup of Coffee. I started my first online business in 2010 promoting computer software and now I help newbies start their own businesses. Sign up for my #1 recommended training course and learn how to start your business for FREE!